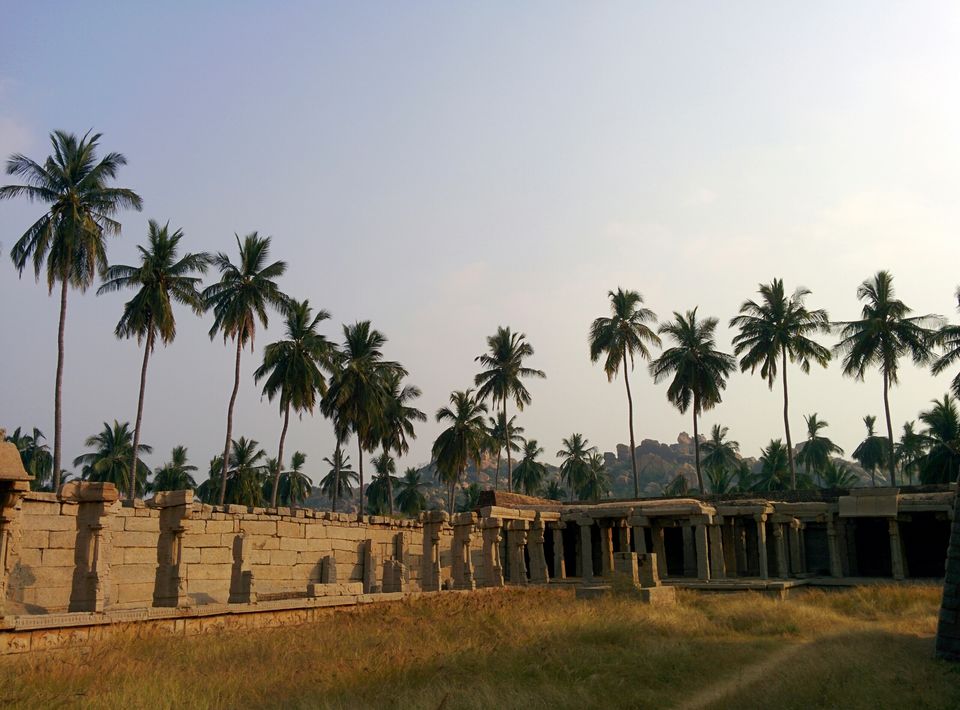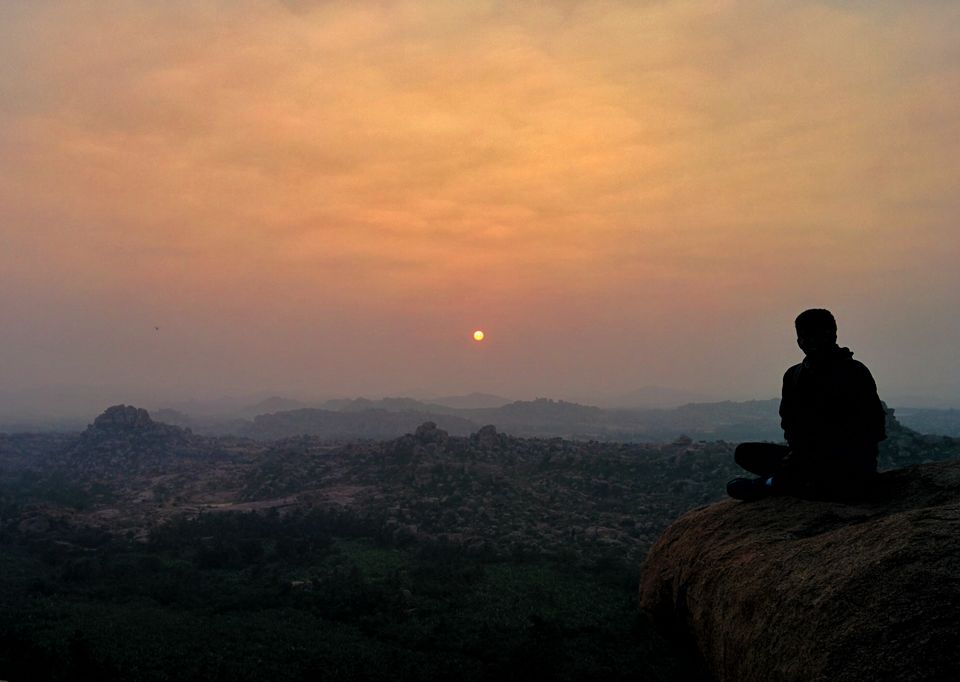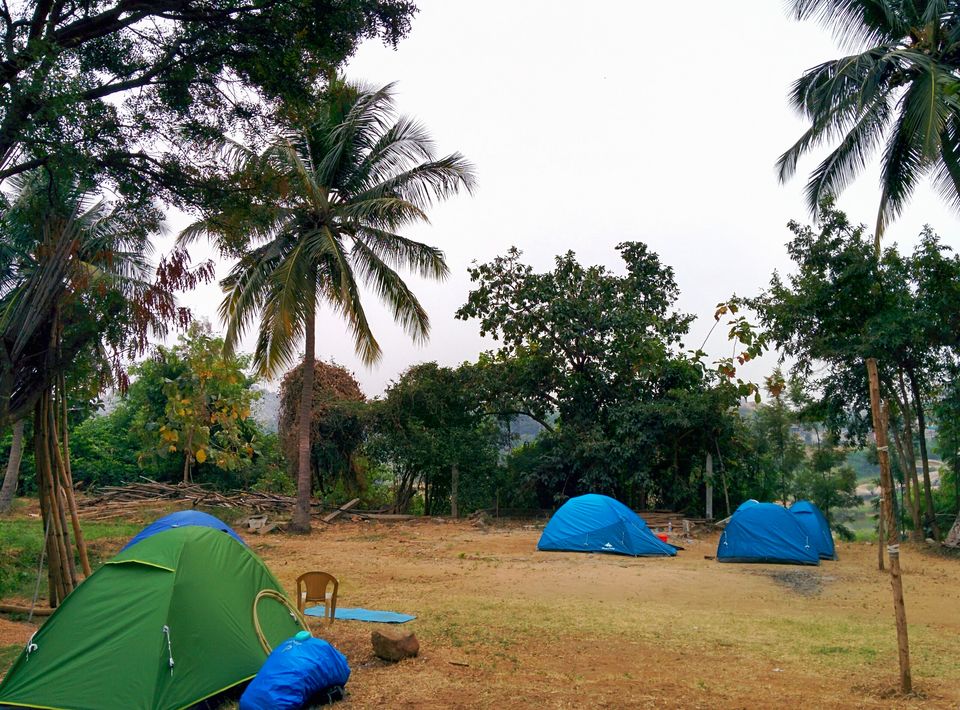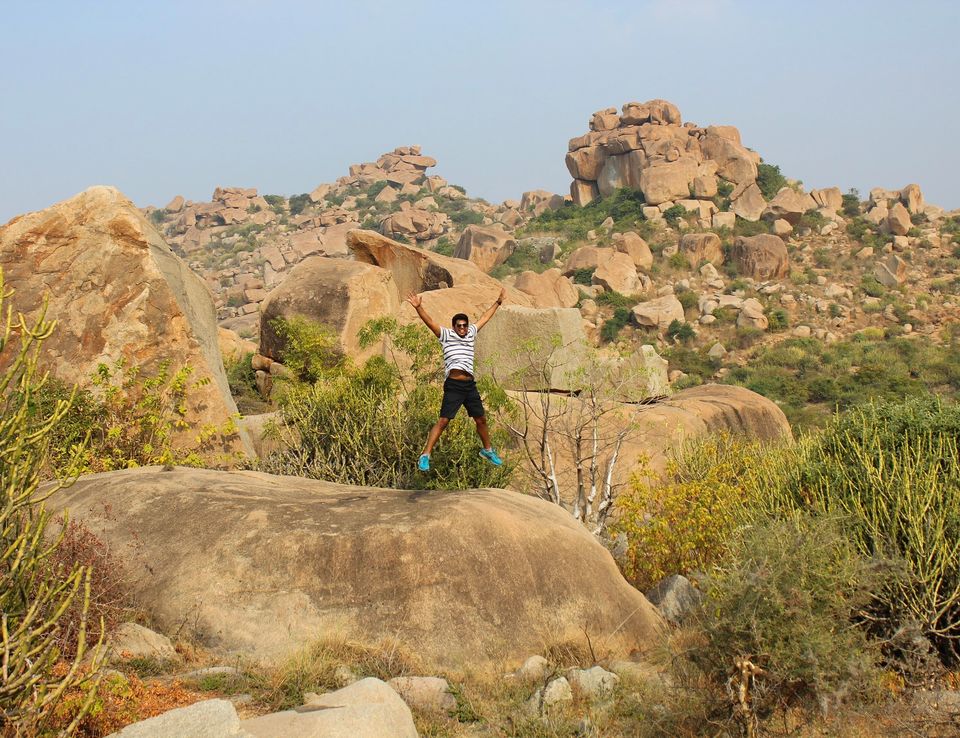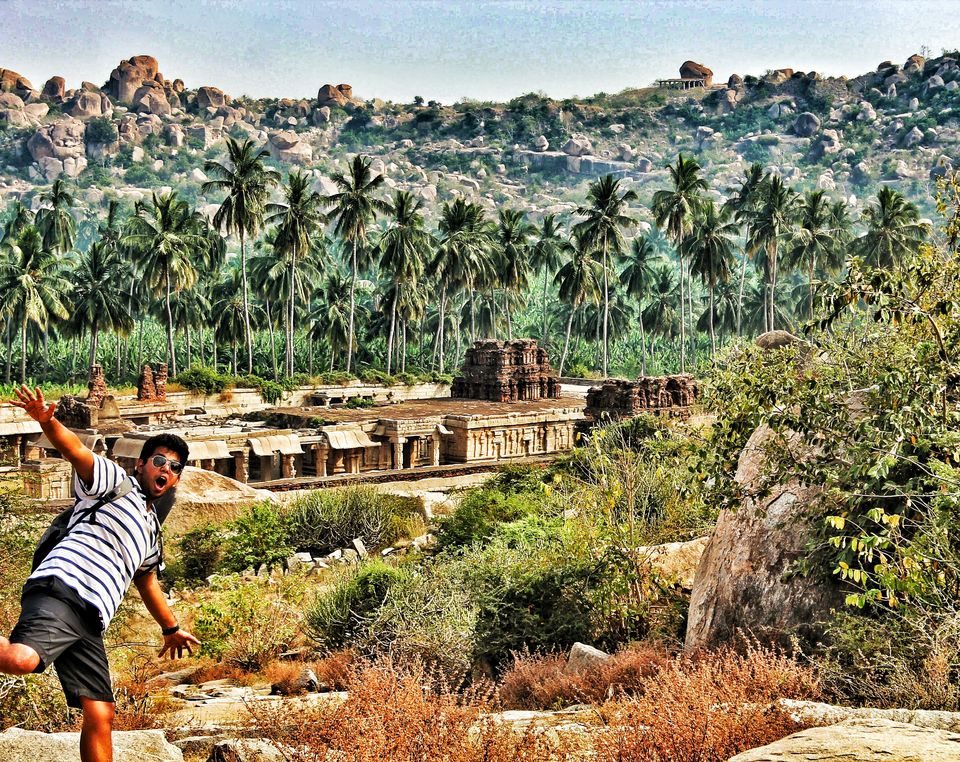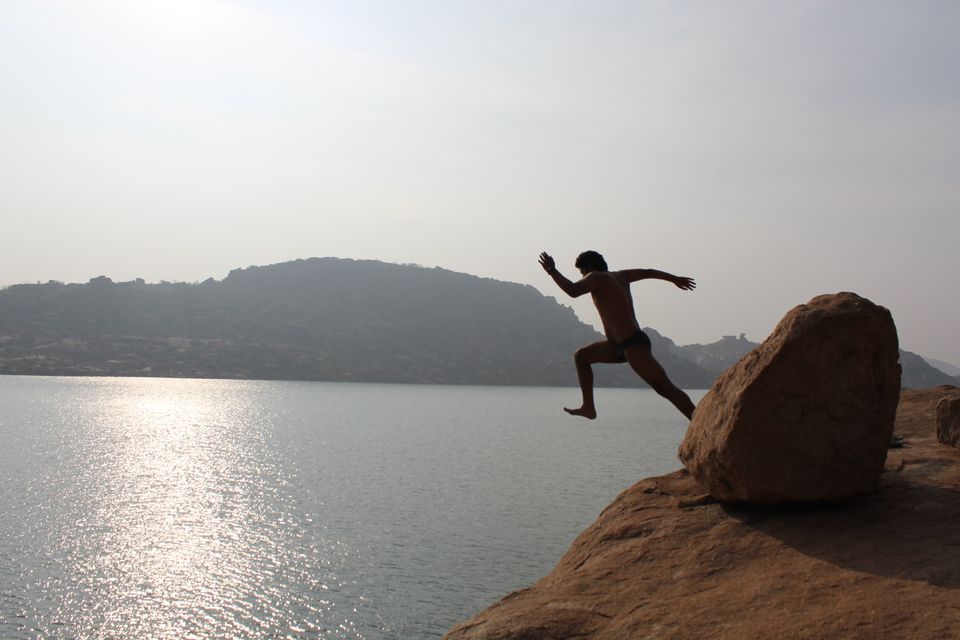 In a post on my blog , I have given quite a few details about ways to get to Hampi, stay options & why you HAVE to go visit the place. I spent about 4 days doing some amazing things here - check out my top recommendations covering everything touristy as well as not so much!
Chill by the lake: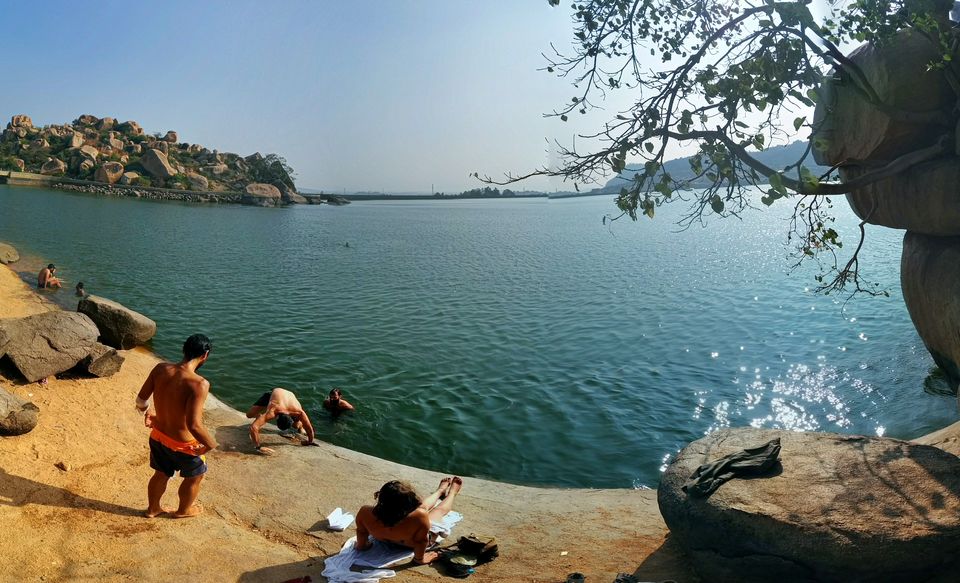 Sanapur Lake, as this place is known, is quite famous for "cliff jumping" - jumping off boulders into a reservoir. Its too much fun! There is also a small area there ( as you see in the picture) where you can relax, go for a swim, have a beer and eat some food. The scene is very relaxed, I spent a couple of afternoons here. Must visit!
Check out a video of me livin' it up and shiz by clicking here .
This place has some really amazing sunsets too :)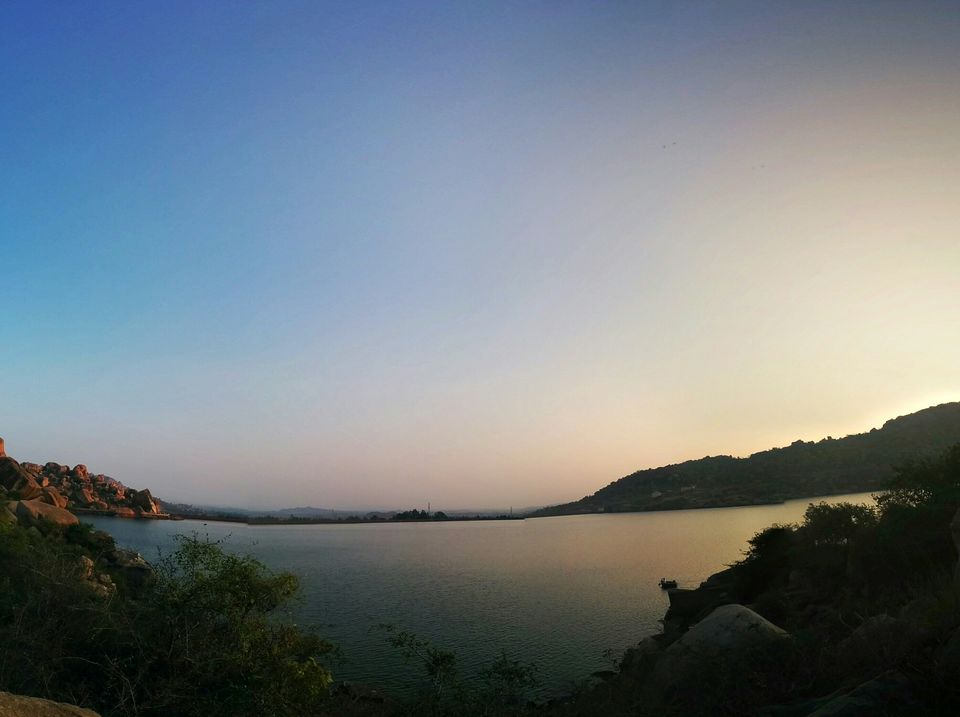 Explore the insane stretches of rice paddy fields:
When you're here, I strongly suggest you get yourself a moped or a scooty to explore these. There are lots of spots where you can stop, sit, appreciate and do your thing.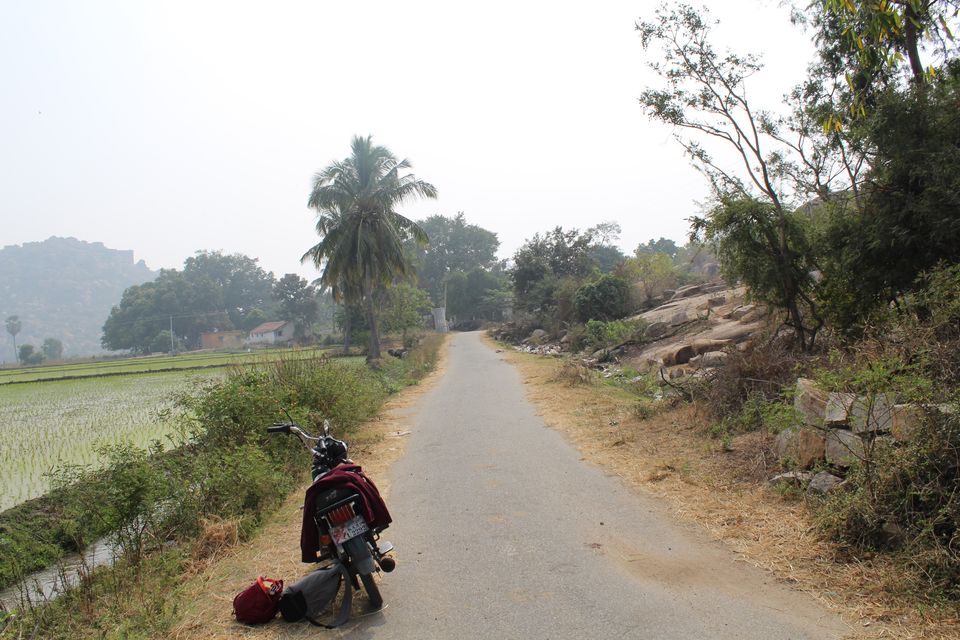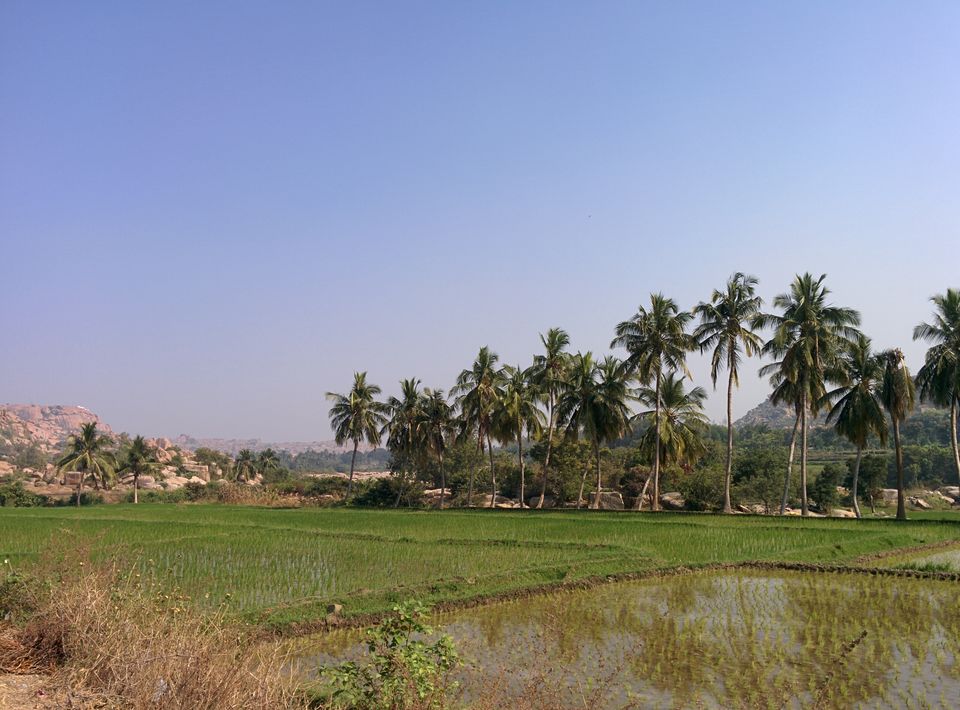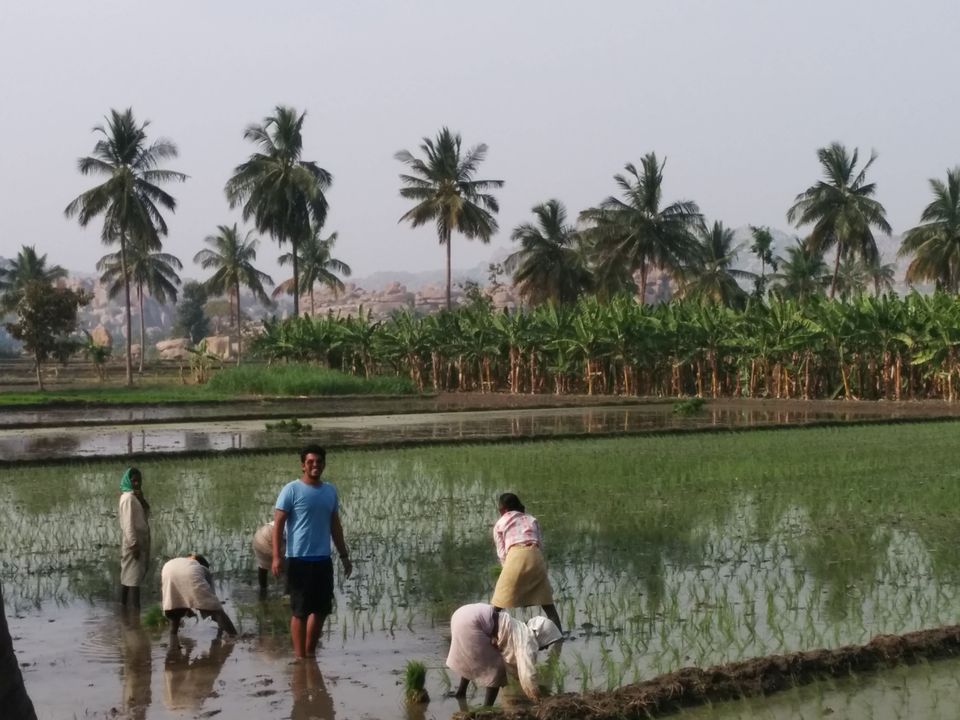 Get mesmerised by the Matanga Hill Sunrise
Very famous and talked about - central location, mad views of the entire city. Must go to check out the entire city, if you can get there for sunrise/sunset, nothing like it.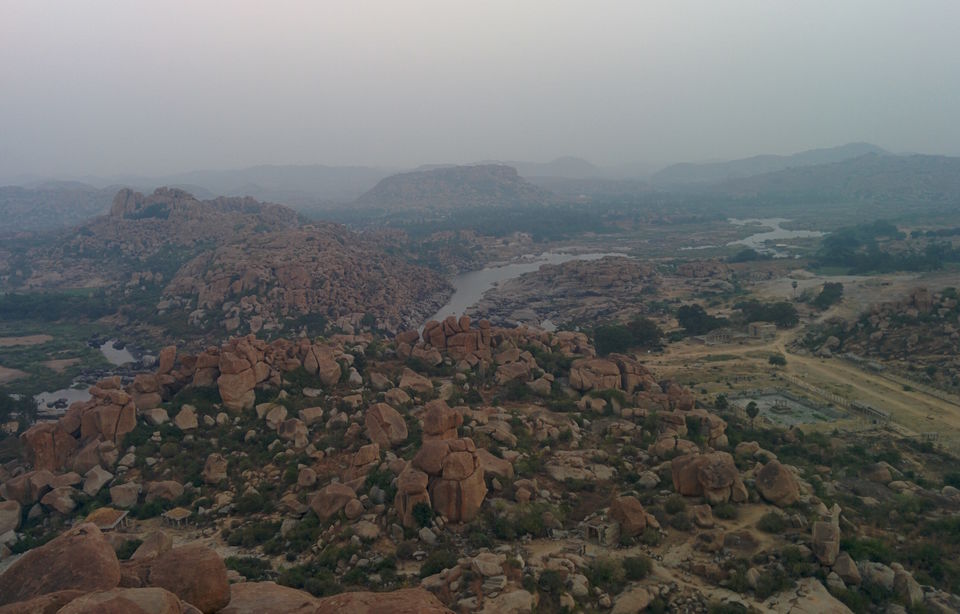 Tourist the amazing structures (Temples, Ruins of palaces, etc)
You can get to see a bunch (Say about 20 odd) places if you rent a rickshaw for the entire day for about 500 rupees. They will quote you about anywhere between 800-1000, but you can/should bargain. I chose not to do this, for I preferred walking around the place. Suit yourself!
Virupaksha Temple: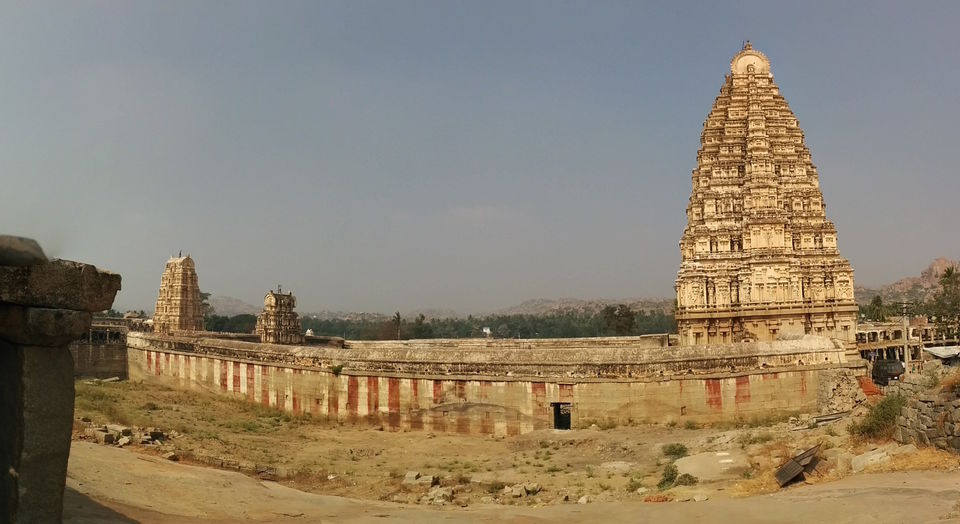 Vijay Vitalla Temple (Stone Car temple):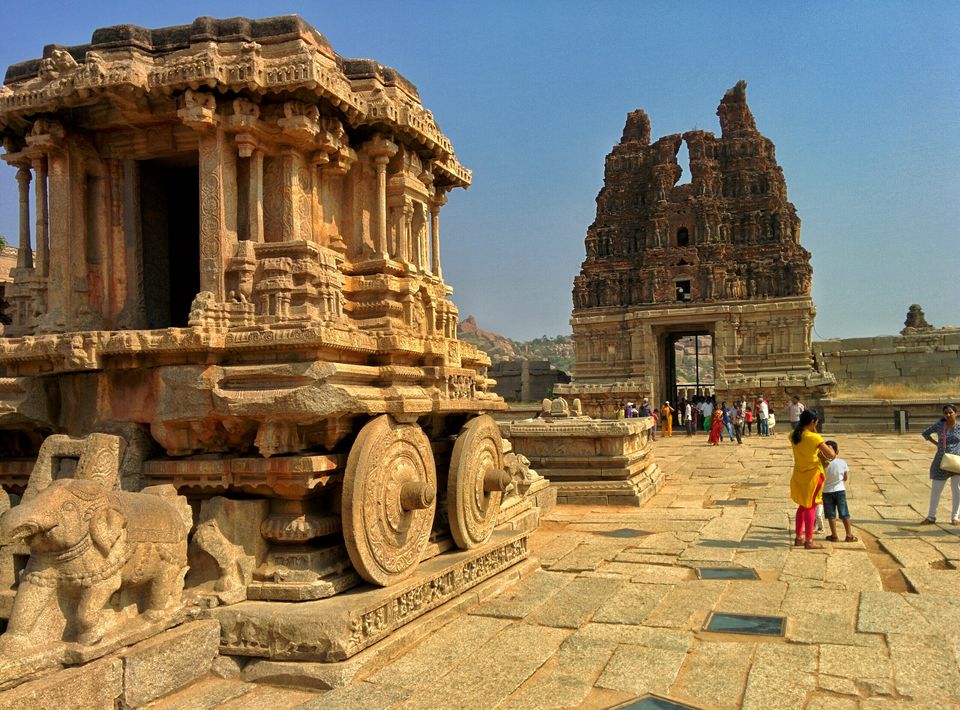 The Royal Enclosure: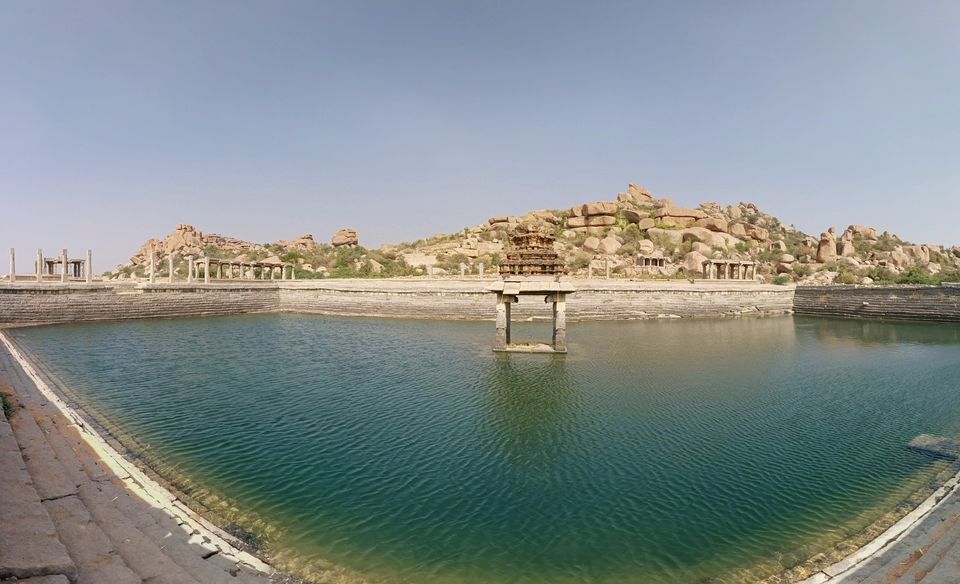 Wander & jump around aimlessly
IF you have an appetite for walking (I do) you can explore SO MUCH of this city. I managed to find some insane spots, most where I didn't even remove my camera! These are just a few places where I did.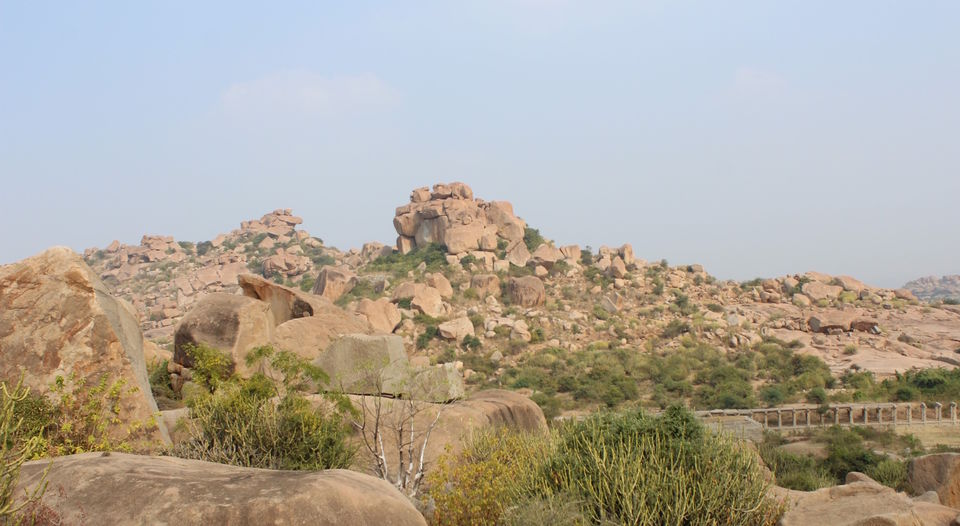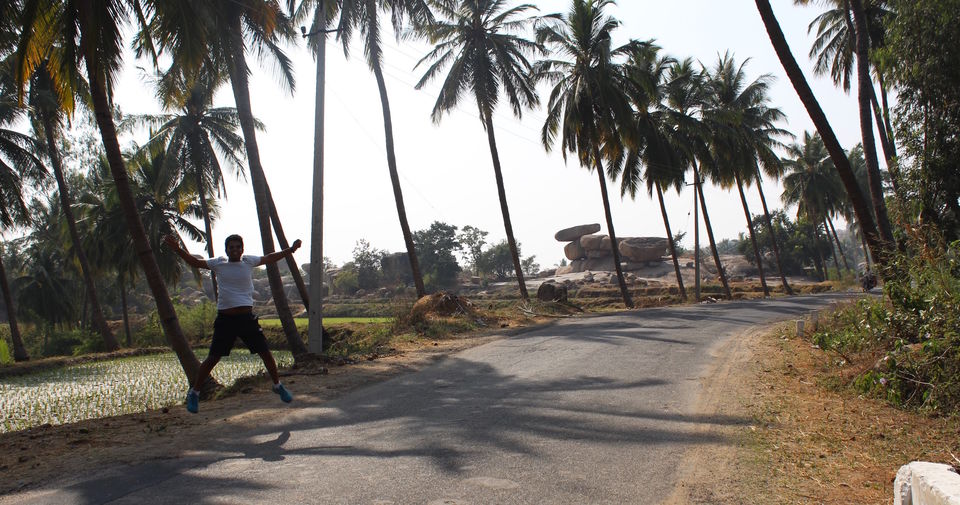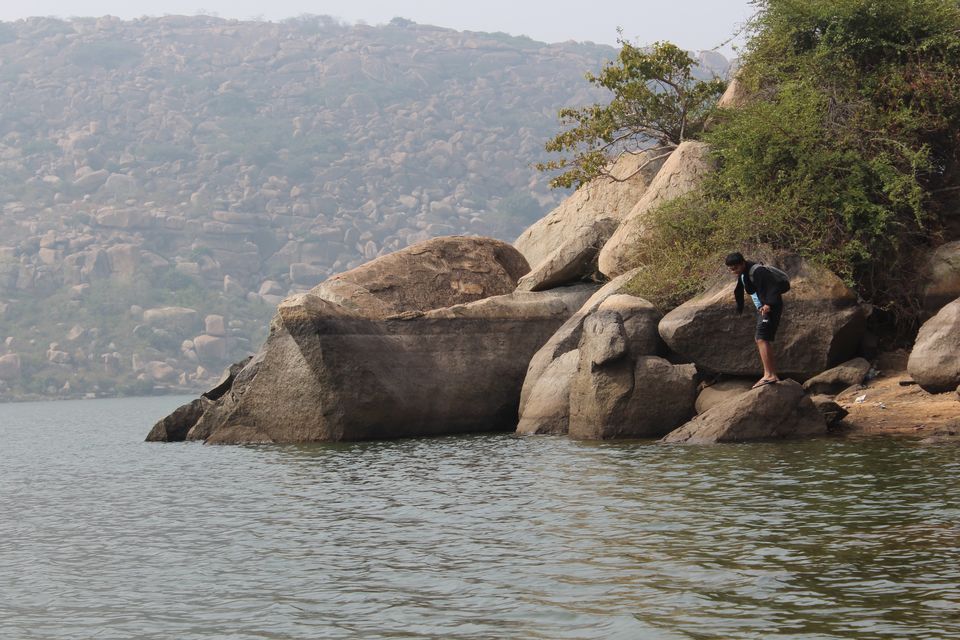 Eat some great food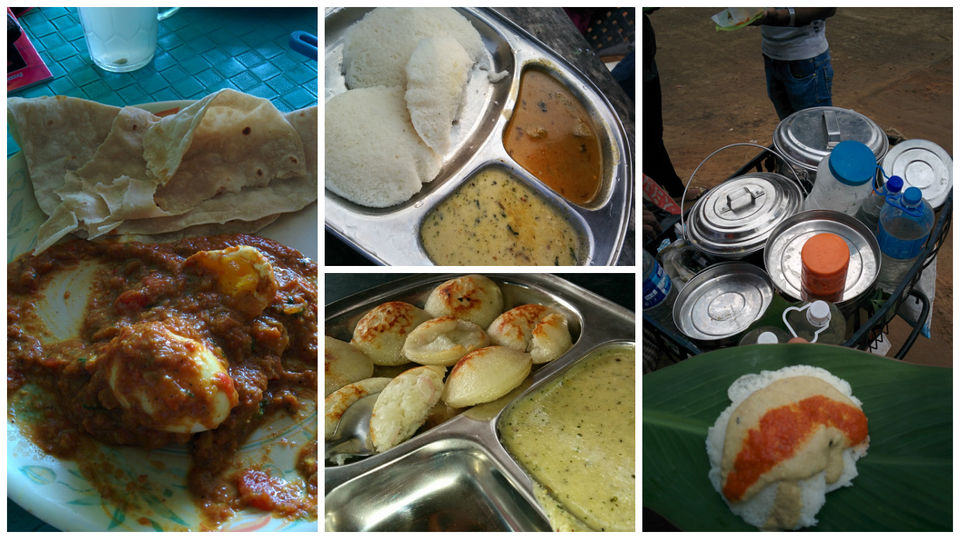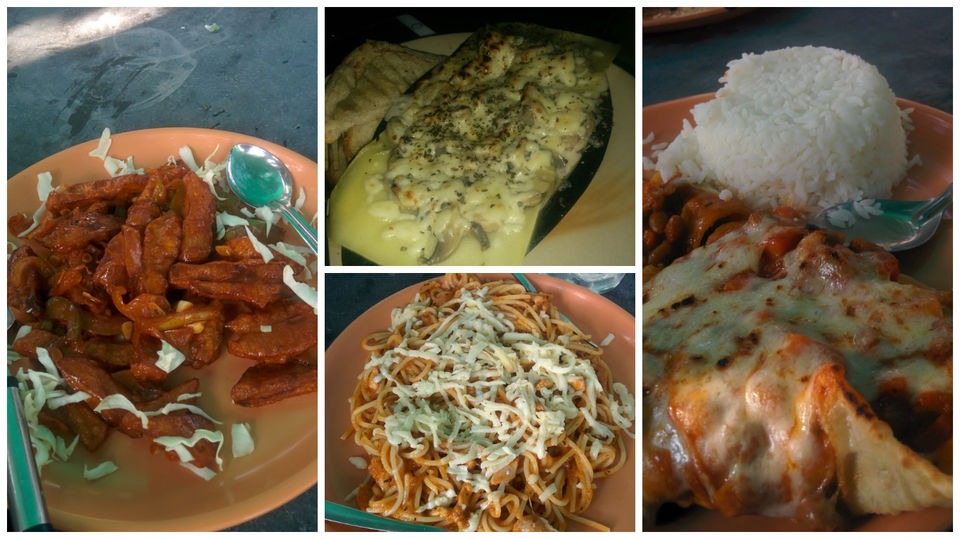 ...And make some friends!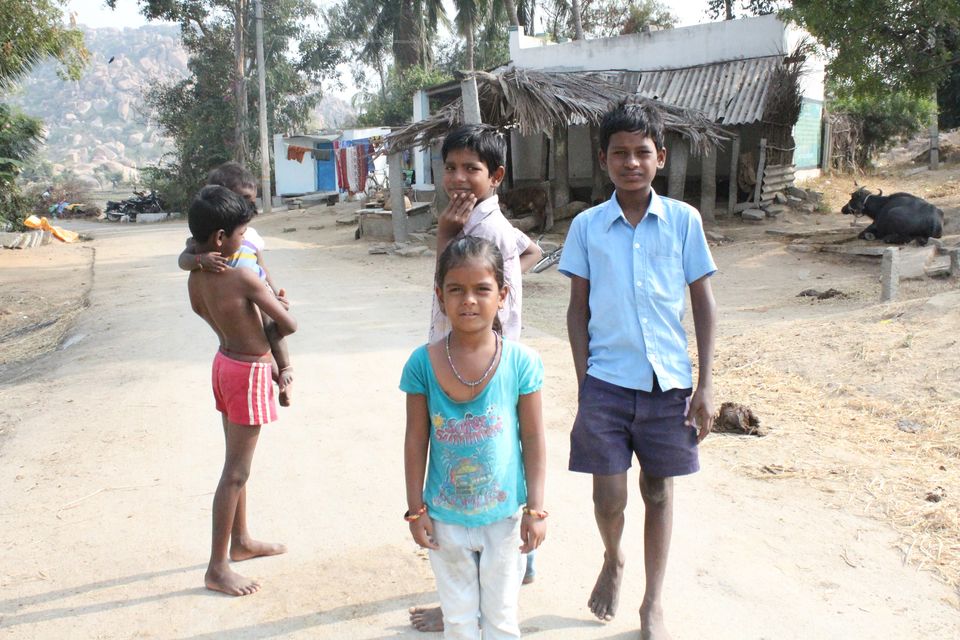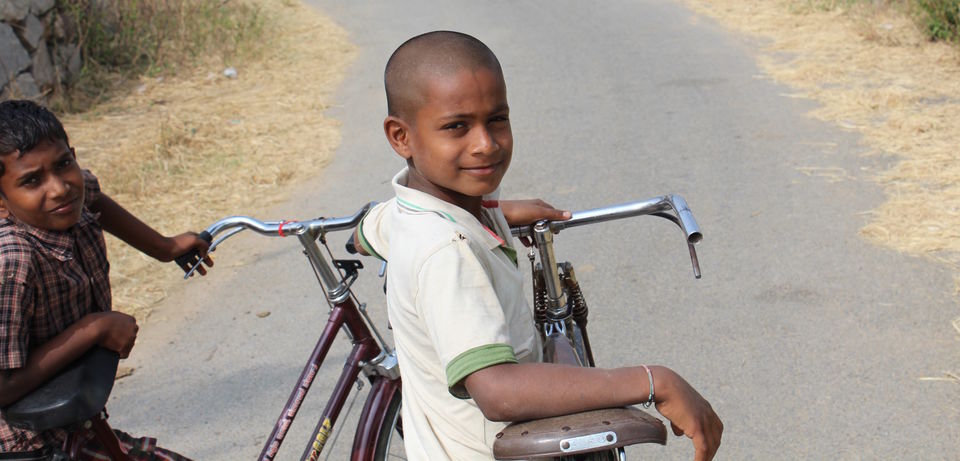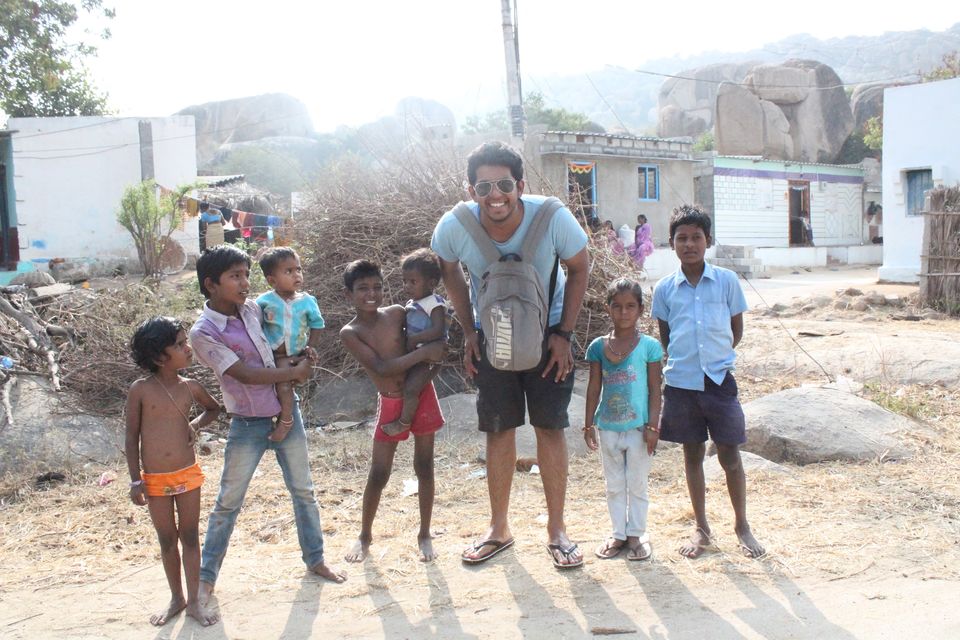 Hampi is going to be an awesome place for you to visit, leave alone the fact that it'll give you some amazing memories for life!
What are you waiting for?
To see more pictures from my trip (and follow me on my next trip in India) check out my instagram : sharma.ji 
To know more about the places I've travelled to in India and how I felt about being there - check out: Adventures of Sharmaji