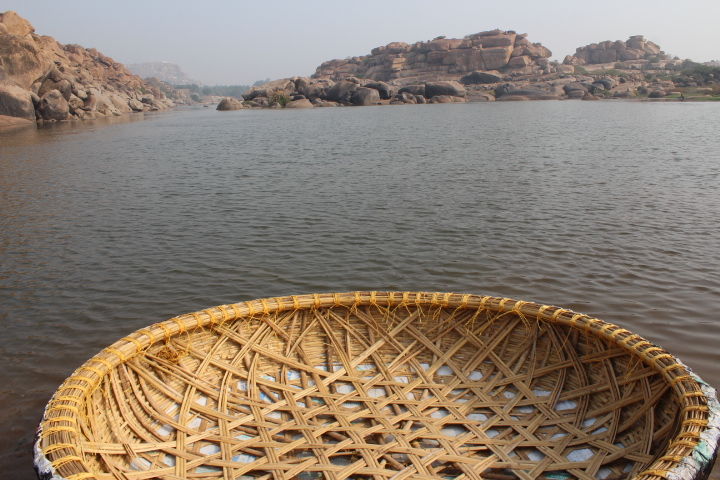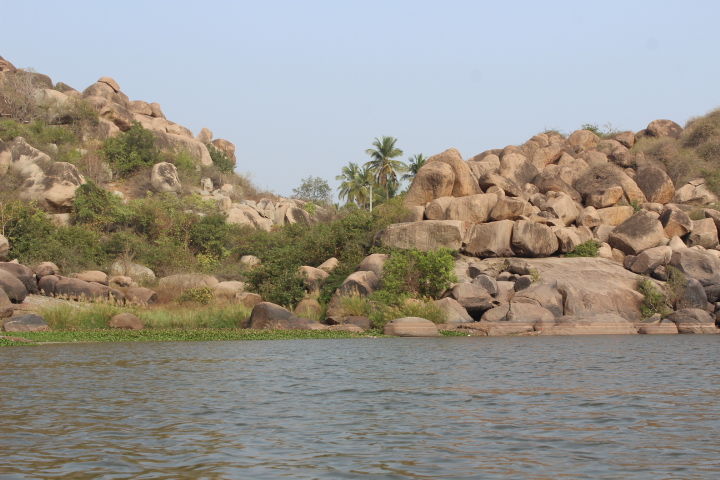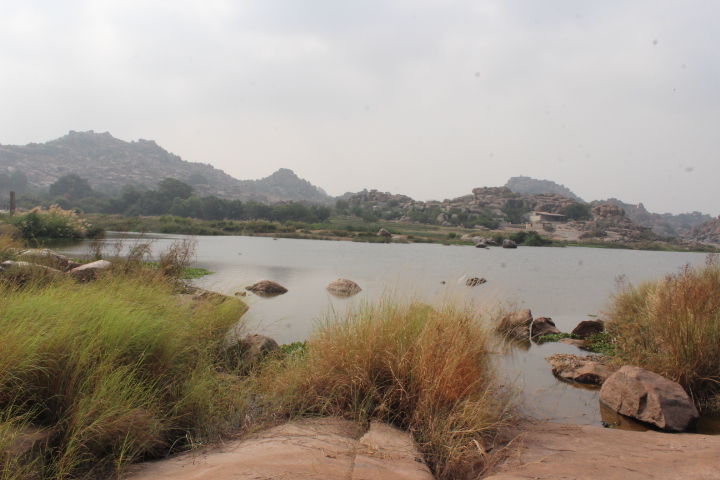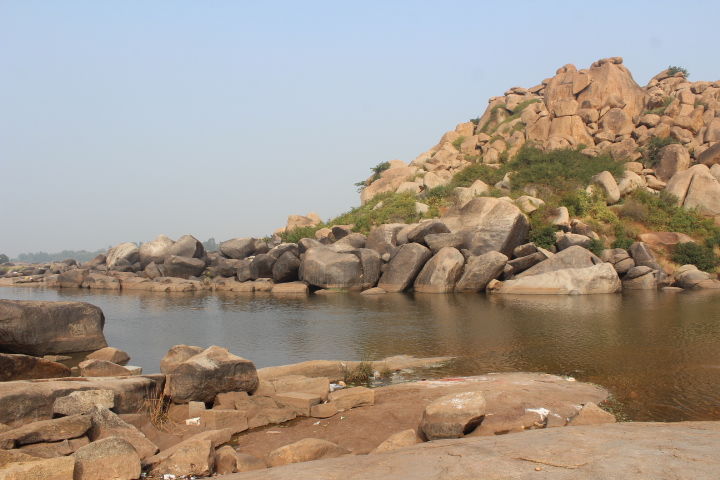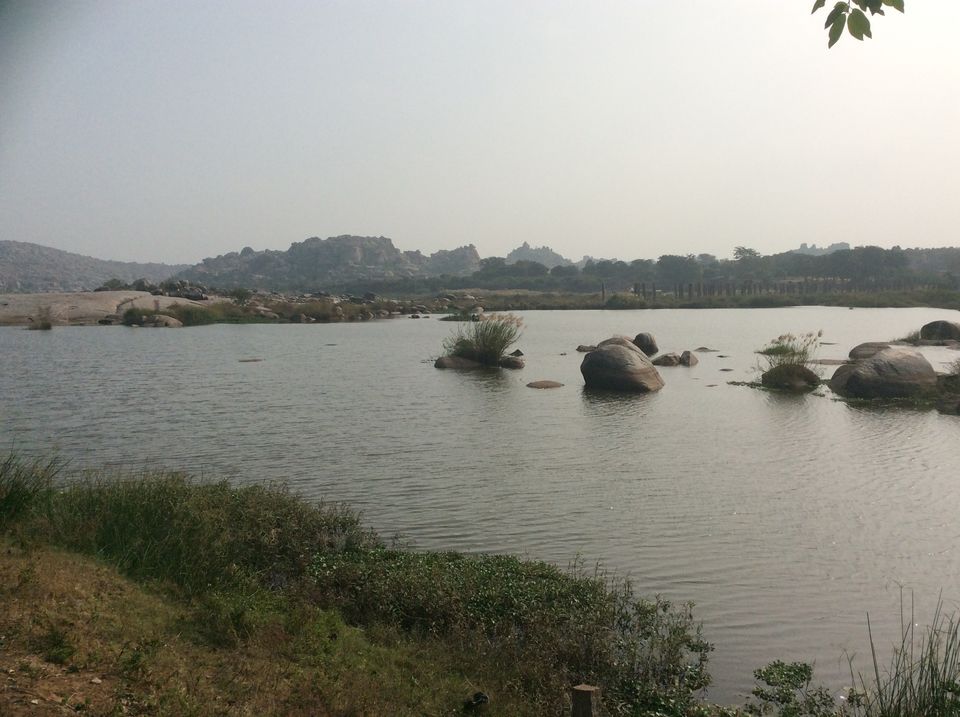 It's been a long time since I felt like this. A sense of peace amongst the chaos. A feeling of happiness amongst the dancing coconut trees, the almost still water of the Tungabhadra, and the vast spread of the ruins of Vijayanagara around. I sit on one solitary boulder overlooking this picturesque setting. There is hardly anyone around-other than two of my friends who have perhaps slipped into the same trance.
It took us some effort to get here as we crossed the river swirling in a coracle, hiked over rocks and stones and the debris of broken pillars that someday held, maybe an entire royal stature .We found this lone flat boulder-big enough for the three of us to sit, probably even lie down. The sun was warm enough, the sky a light shade of blue and then there was us-travellers trying to take an offbeat road.
We gaze at the soft ripples of the river, hear the occasional cry of the birds, and marvel at the stillness of those ruins-long lost and forgotten. Who knew, perhaps, princes and princesses sat here too, introspecting, contemplating life-and hundreds of years later, we are doing the same. Some things don't change, do they?
The grand temples and the archaeological treasures on the South of the Tungabhadra, the hippie island on the North, but this to the north-west lies a paradise-of stones and trees and rivers and gargling streams, and paddy fields and rubbles and  ruins nobody really cares about. This place-it becomes yours- it grows on you, en-captures you and leaves you speechless.  You don't ever want to leave and you don't ever want anyone to find about it. Maybe that is why, even if this path if trodden upon and explored by many-it's hardly ever written about.
This-the third side of Hampi is its best kept secret. Well, until now!