We meat lovers just can't seem to stop making fun of our vegetarian folks. I mean common, who eats a Paneer Biryani? That's not even a Biryani, it's Pulav...with peas and carrots! From burgers to kebabs, vegetarian lovers have found a substitute for meat and have unknowingly subjected themselves to a bunch of jokes.
But when it comes to food it's a friendly banter, isn't it? Because if you are a foodie at heart, you won't mind eating delicious vegetarian food. And that's exactly what Bengaluru has to offer you!
So come, let's take a look at some of the best vegetarian restaurants in Bengaluru

This village themed restaurant is a pocket-friendly place to enjoy good north Indian vegetarian meal. The decor is inspired by design elements from different regions of India and gives out a very rustic feel. As the name suggests, the place takes a lot of inspiration from the rural areas of the north by avoiding artificial food fragrances and colours.
Location: 20, Ground Floor, Raheja Arcade, Koramangalam 7th Bloc
Opening hours: 12 noon to 3.30 pm - 7 pm to 11 pm
WiFi: No
Must haves: Jhatpat Thali, Afghani Dal, Bhindi Rajasthani
Cost: ₹60 to ₹350
The tagline of this restaurant 'Rethink Vegetarian' says it all. They believe in serving the best of vegetarian cuisine in the most creative manner. The retro-styled interiors and the quirky messages put up on the walls add to the zing. Their head chef's vision is fuelled by one singular thought - Food is an art.
Location: 86, Shubodaya Building, Kumara Park West, Seshadipuram, Bengaluru
Opening hours: 12:30pm – 3pm, 7:30pm – 11pm
WiFi: No
Must haves: Veg Galouti Kebabs, Crispy Corn, Paneer Tikka Masala, Jasmine Rice and Thai Curry
Cost: Lunch @ Rs. 600, Others @ Rs 250 to Rs 500
A brainchild of two childhood friends, Burma Burma gives you the authentic taste of the Burmese culture which has its roots in coastal, tropical, and mountainous regions. Each and every morsel of the food is inspired by various factors which contribute to the rich traditional history of Burma.
Location: 607, Ground Floor, 12th Main, Hal 2nd stage, Indira Nagar
Opening hours: 12noon – 3pm, 7pm – 11pm
WiFi: Yes
Must haves: Khao Suey, Crispy Lotus Stem, Samosa Soup, Boba, Mohingar, Avocado Ice Cream
Cost: Rs 1700 for two people
Located on the busy street of Lal Bagh, MTR aka Mavalli Tiffin Rooms is one of the oldest restaurants in Bengaluru. Apart from 8 other branches in the city, MTR is also located in Dubai, Singapore, Udupi, Kuala Lumpur. Started in 1924, MTR serves some lip-smacking south Indian comfort food. It's ideal for breakfast or a light dinner. Since it's quite a famous restaurant in the city, you can expect a waiting time of 30-40 mins.
Location: 14, Lal Bagh Road, Mavalli, Basavanagudi, Bengaluru
Opening hours: 6:30am – 11am, 12:30pm – 9pm
WiFi: No
Must haves: Filter Coffee, Rava Idli, Ghee Masala Dosa, Kharabath, Holige, Bisibele Bath
Cost: Rs 30 to Rs 200
Central Tiffin Room
Commonly known as CTR, the restaurant is famous for the delicious Benne Dosa. It's a type of Dosa, prepared with butter which adds all the taste to it. The place is famous mainly for its breakfast menu and the filter coffee.
Location: 7th Cross, Margosa Road, Malleshwaram, Bangalore
Opening hours: 7:30am – 12:30pm, 4pm – 9pm
WiFi: No
Must haves: Benne Masala Dosa, Mangalore Bhajji, Filter Coffee, Kesri Bath
Cost: Rs 50 to Rs 100
Being one of India's biggest metro cities, Bangalore has a lot to offer to taste buds across India, who now call it their home. One of India's finest cuisines from the western state of Rajasthan has found its way into the streets of the Silicon Valley of India. If you are craving for some Dal Baati Churma or Ghevar, head to Kota Kachori to experience Rajasthani cuisine. Even though the ambience may not remind you of Rajasthan, the food will take you back to the fond memories you may have had in the royal state.
Location: 635, 100 Feet Road, Koramangala 6th Block, Bangalore
Opening hours: 8 am to 10 pm
Wifi: No
Must haves: Alu Pyaz Kachori, Ghevar, Jalebi, Dal Baati Churma
Cost: Rs 50 to Rs 250
This San Francisco themed restaurant is a delight for vegetarians as it offers one of the best continental menus in Bengaluru along with some creativity with Indian food. The interiors of the restaurant will literally take you to the bay city with its unique cable car styling which represents San Francisco.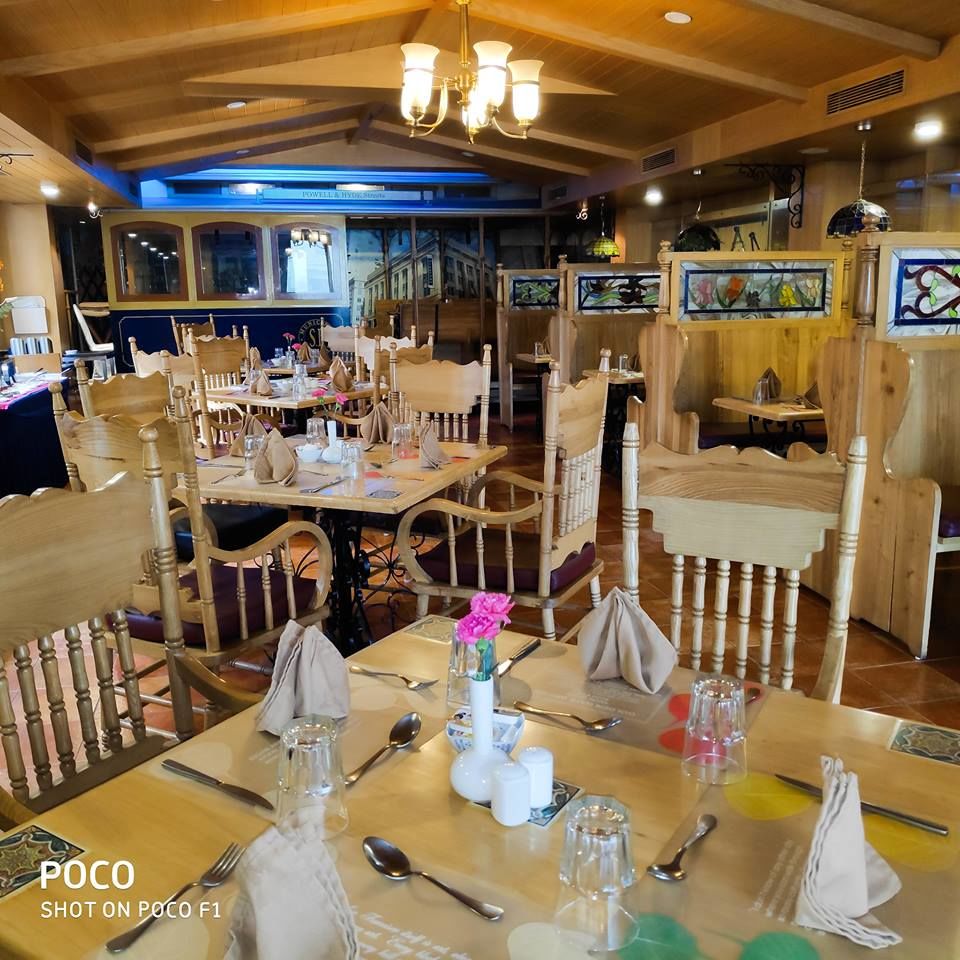 Location: No.24, 46th Cross, 5th Block Jayanagar, Bangalore
Opening hours: 12noon – 3:30pm, 7pm – 11pm
Wifi: No
Must haves: Dragon Twist, Kur Kure Kebab, Paneer Dil Bahar, Trush-e-Potli, Spinach and Potato Cannelloni
Cost: Rs 90 to Rs 500
Well, I am sure that after trying out these restaurants you may consider before making fun of your vegetarian friends. So veg lovers, in the meanwhile, go have a great foodgasm at these restaurants. If you happen to know some more vegetarian restaurants in Bangalore than do write us to here.
Also don't forget to subscribe to our Youtube channel.