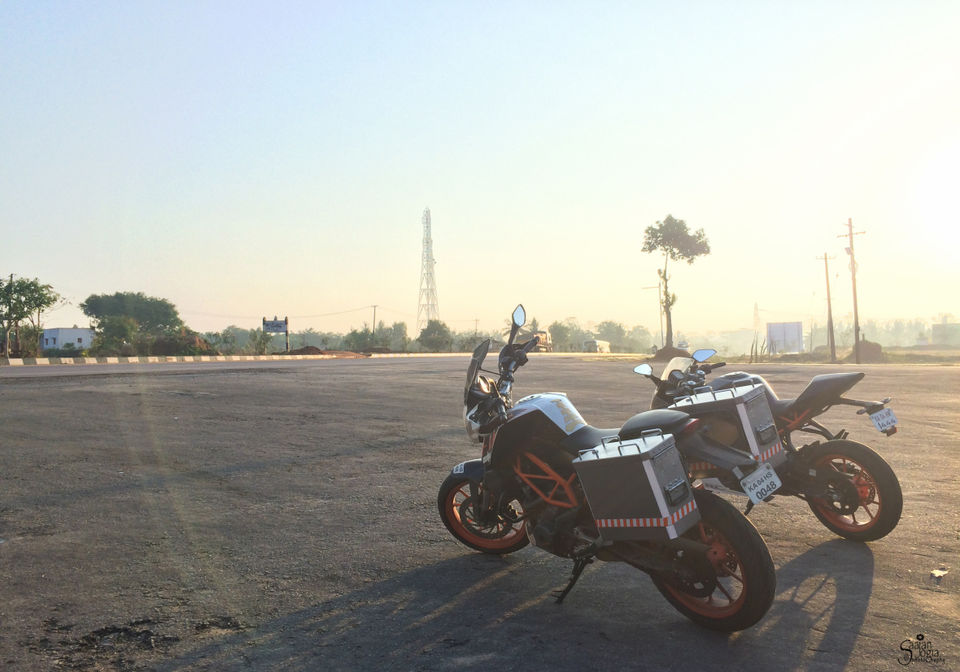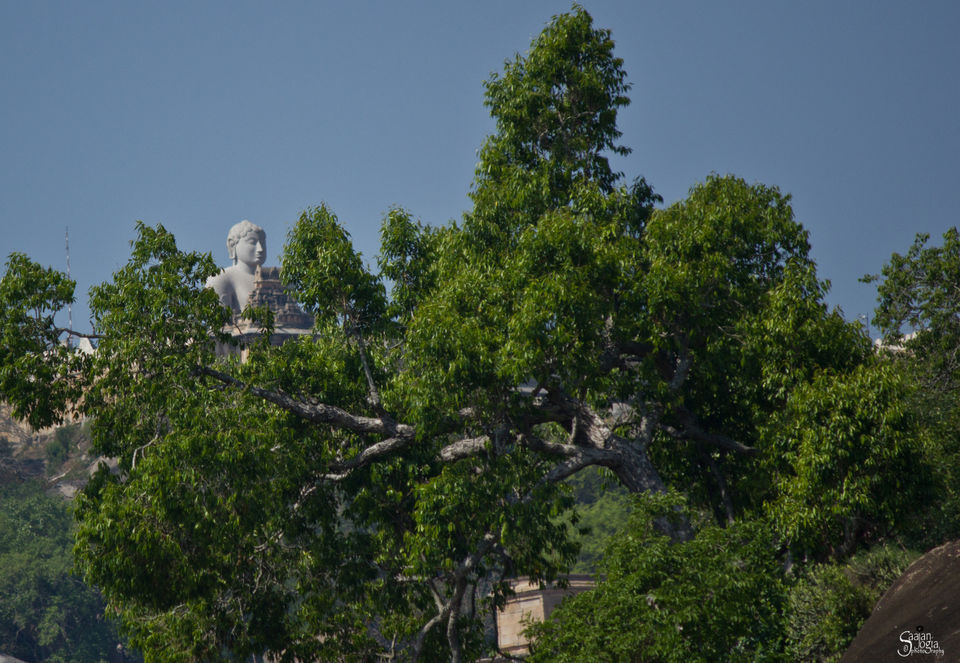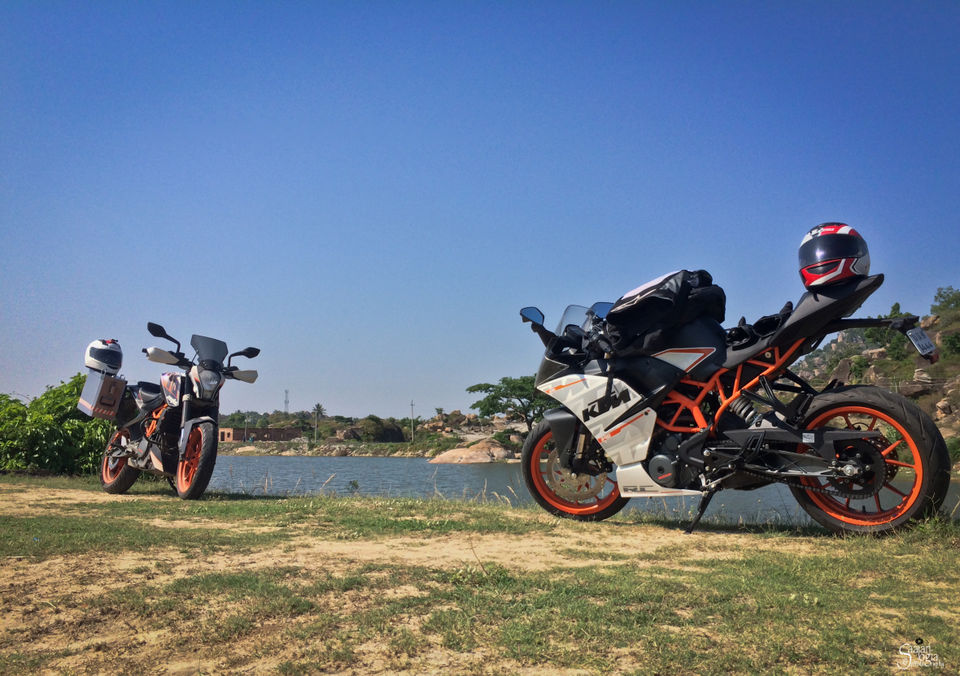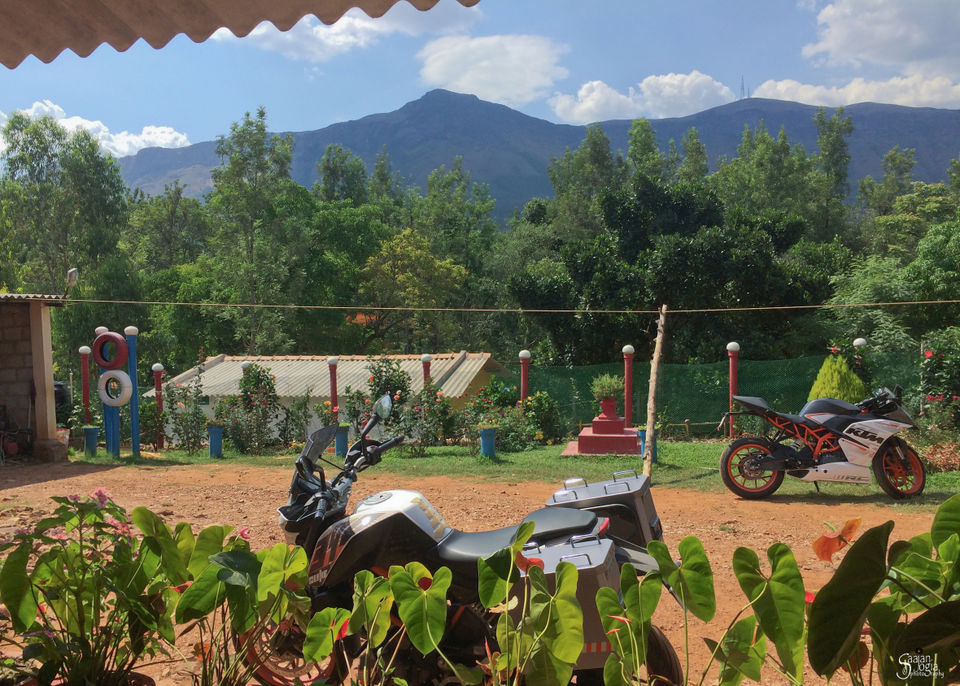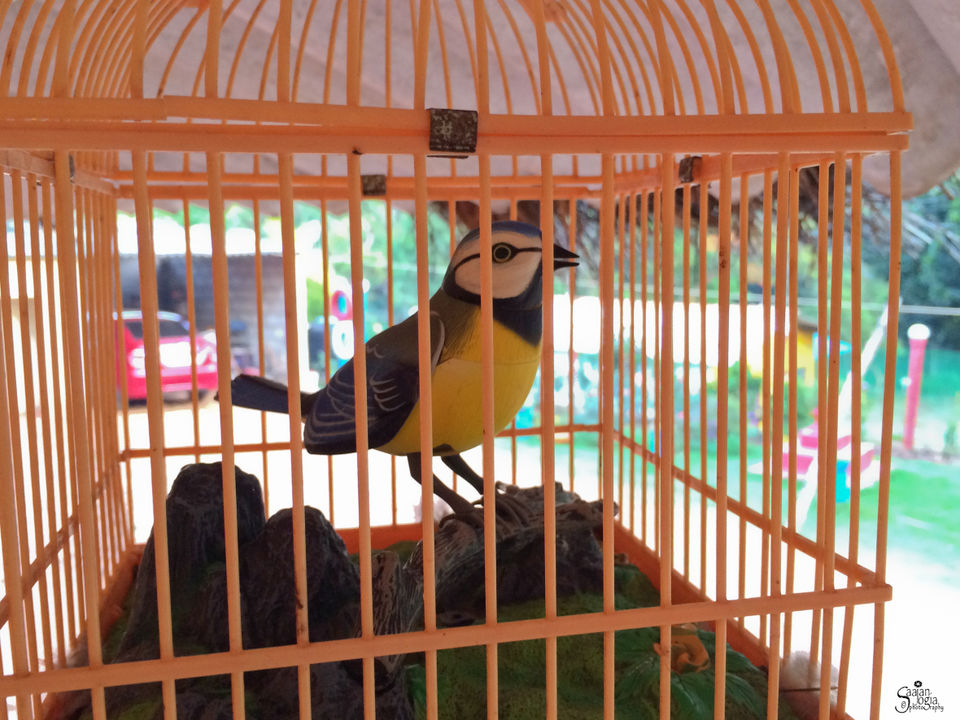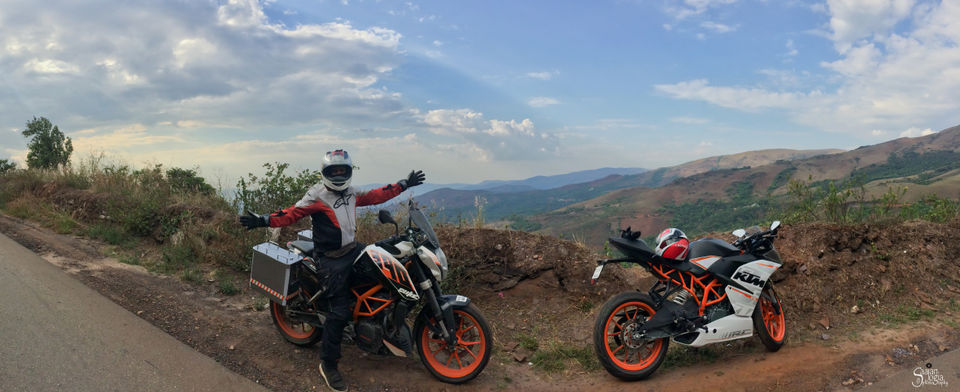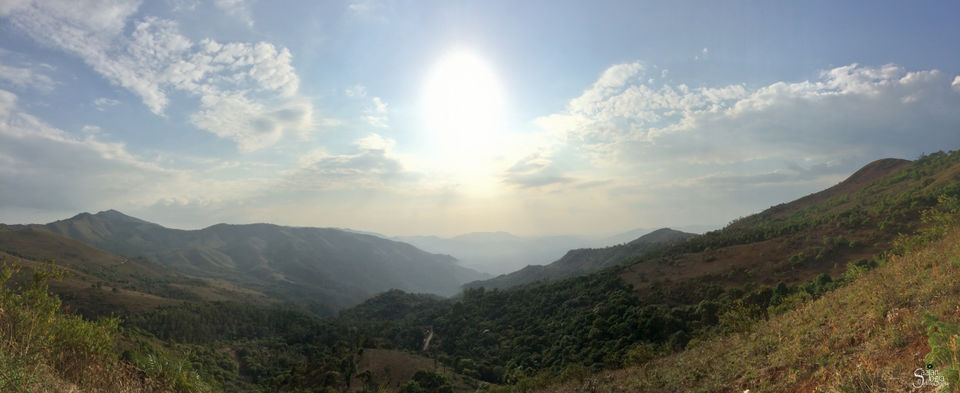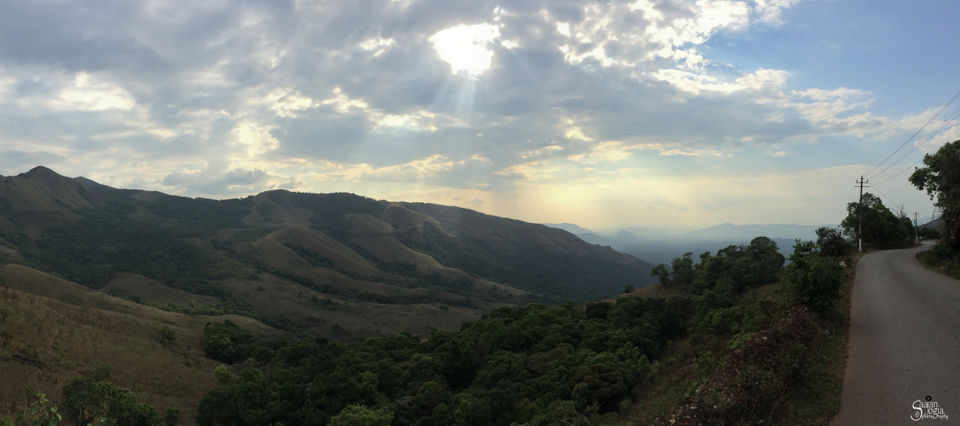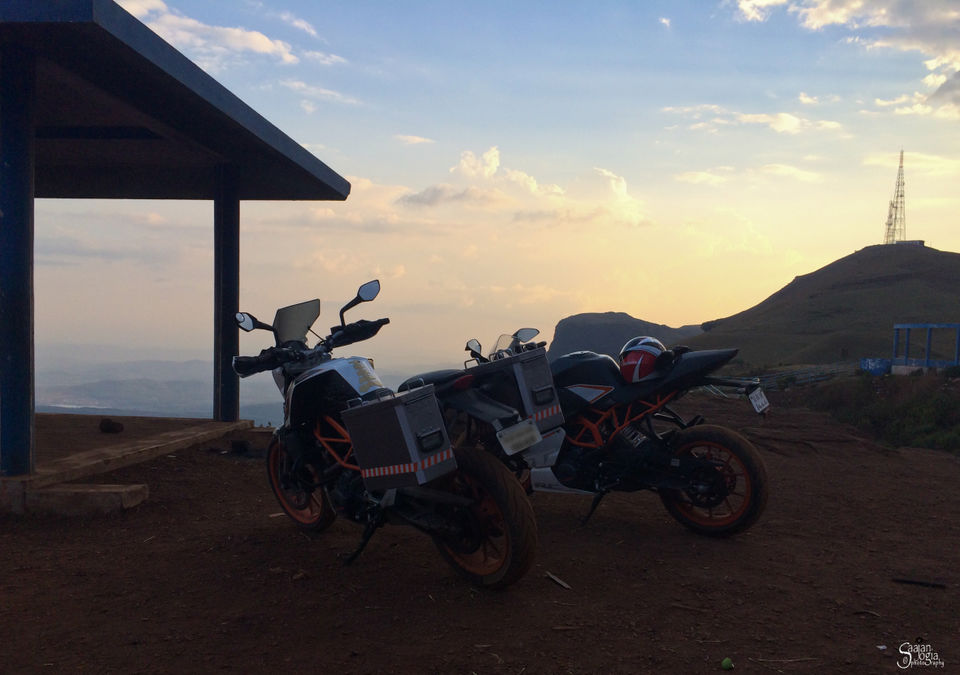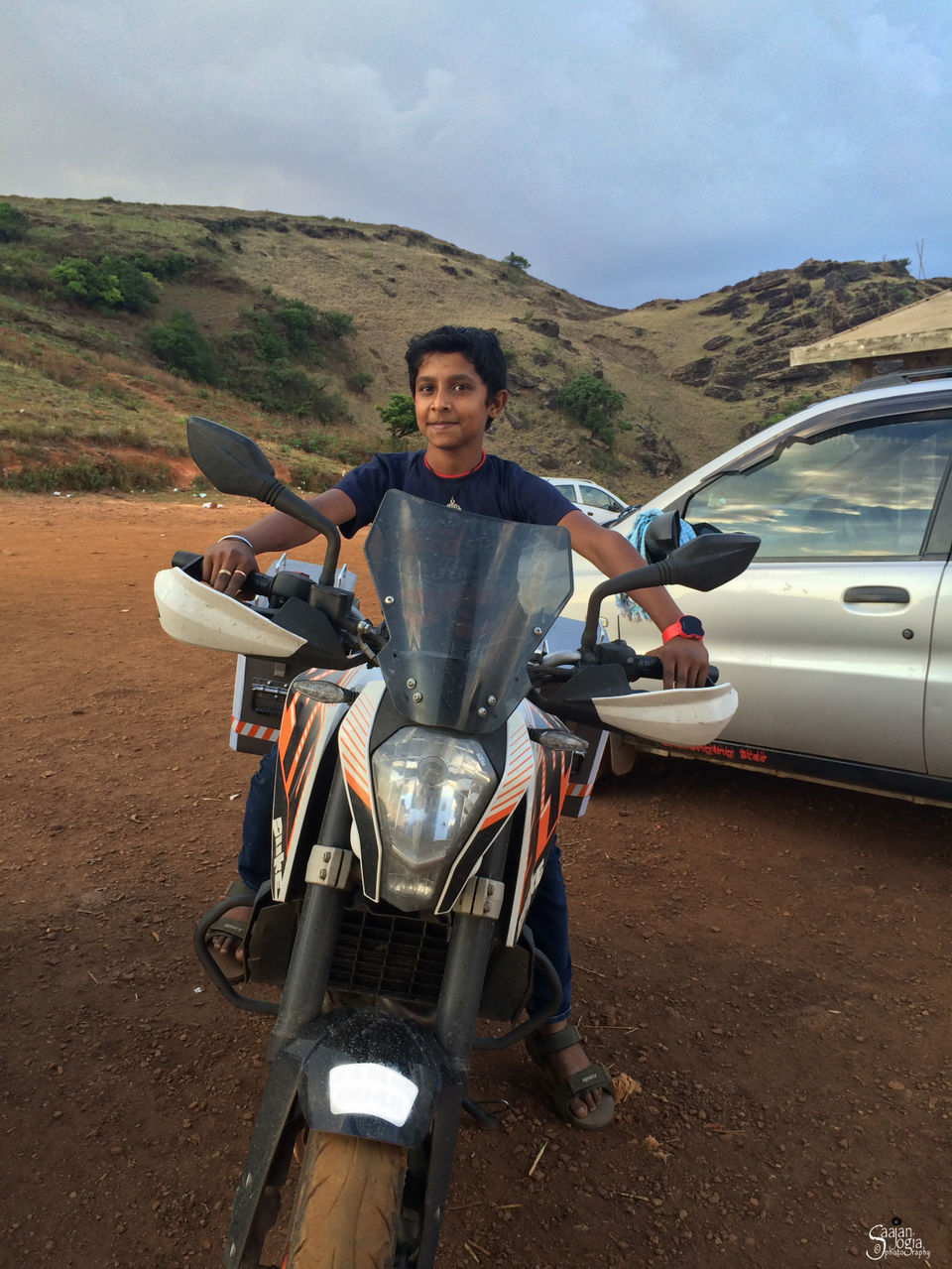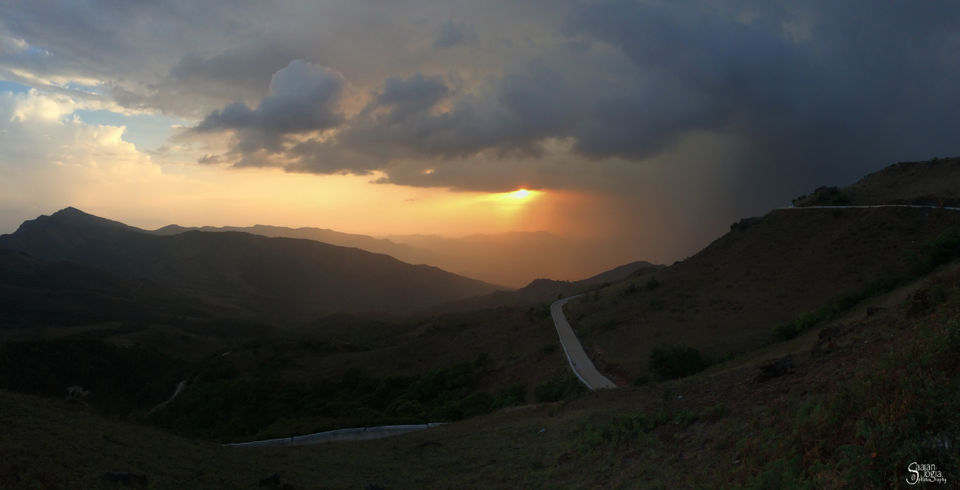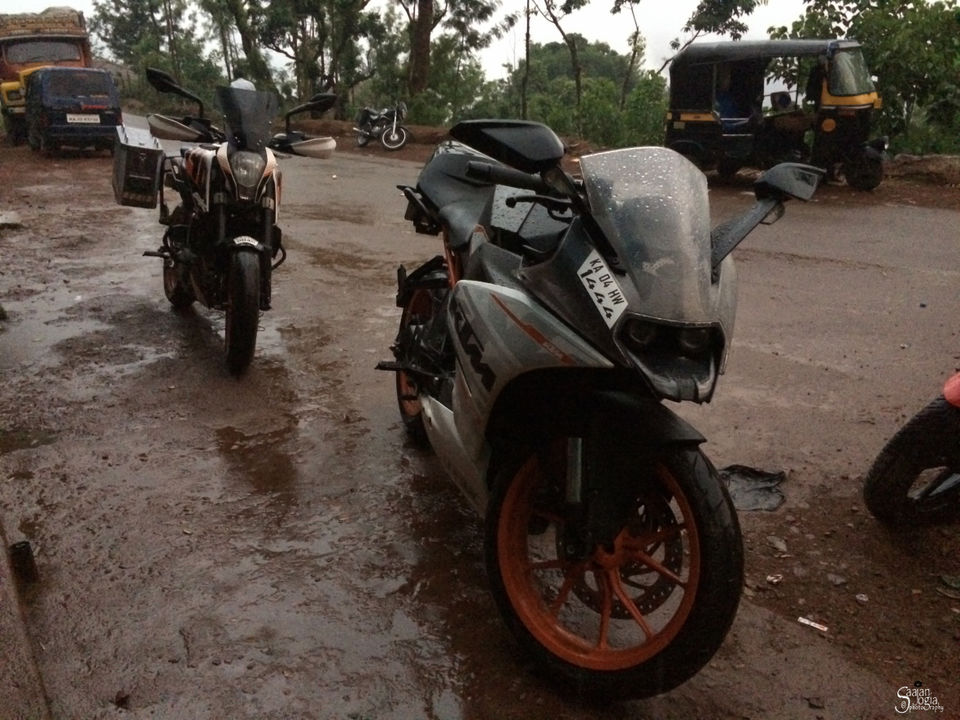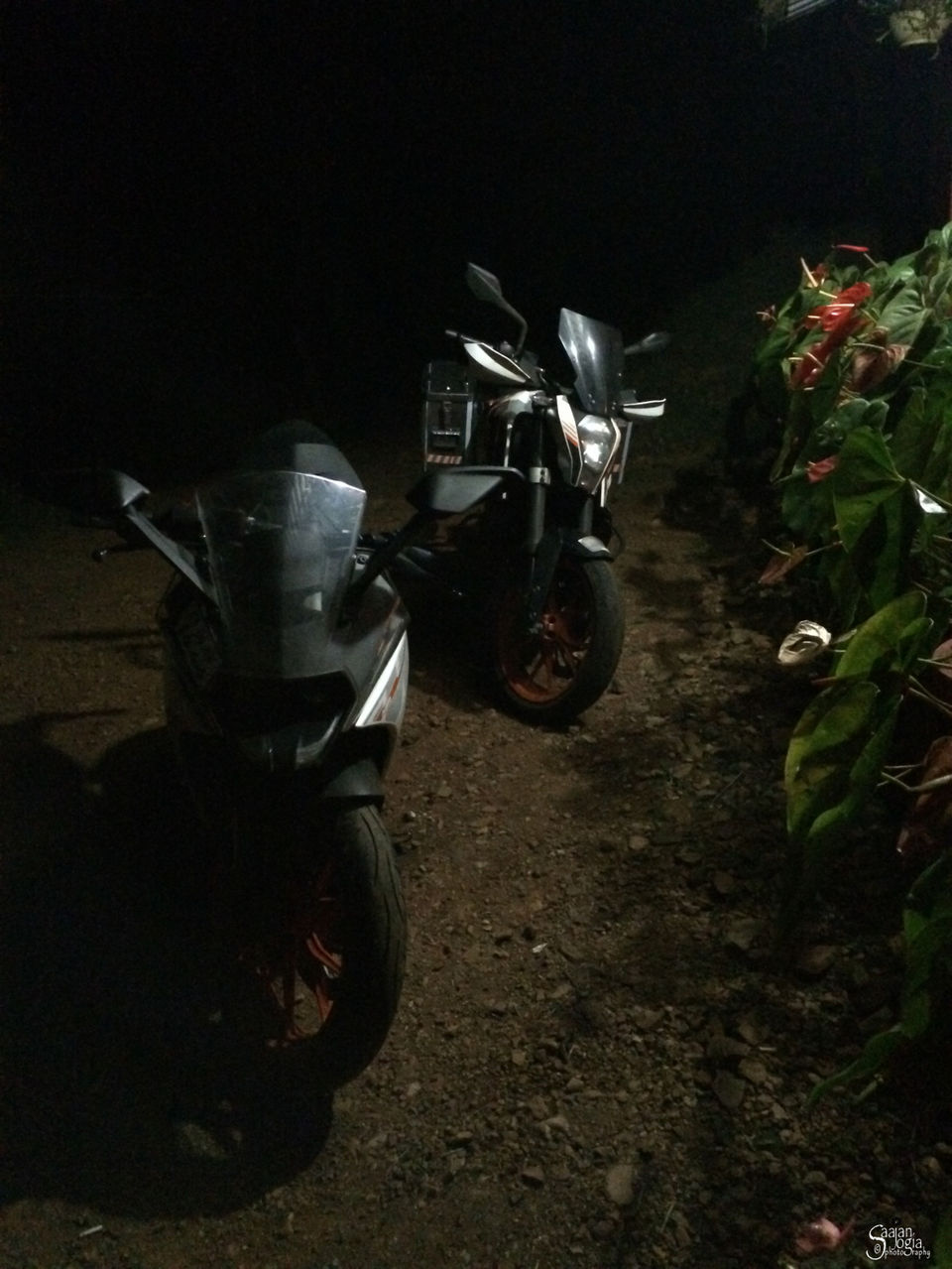 So it was another weird week and I badly wanted to wander off. I told my friend Krishna who was joining me on the journey to screw everything else and leave on a Friday instead of a Saturday. He too agreed in an jiffy- Riders never say no to a ride. It's like Drunkards never say no to booze, regardless of whether it is late morning or middle of the night. Then came the destination part- Chickmagalur? Coorg? Nagarhole? I googled images for all 3 places and we decided on Coorg. But wait, it was April, that time of the year where the rains are called 'Mango showers'. Now that meant all hilly landscapes would be picture ready as there would be sun and rain at the same time. Unlike monsoons, daytime never gets dull when the Mango showers strike. Destination changed to Chickmagalur, a small ton that is a few hours away from Bangalore City. What is more interesting are the places around it. We had Mullayanagiri on mind- highest peak in the south and Baba budangiri- a popular trekking place.
What next? Look for a place to stay for 1 night. But then my over-confident ass said to me that rooms will definitely be available on a Friday afternoon, I still looked up the internet as I was reminded of my Pune episode. I had a tree house in mind but didn't book it as I wanted to explore other places to stay. Some people never learn, no matter what life throws at them.
Friday morning, my KTM's engine came to life a little later than planned. I met my friend who was on his Faired KTM, also known as RC 390 at a fuel station. We fueled up and left without wasting more time. The first halt came within 90 minutes- that was for breakfast at a restaurant who's name I can't remember. All I remember is was that the vast grassy ground next to as it emitted steam when I answered nature's call there, all thanks to the cold outskirt mornings and of course, the Chai was satisfactory. I had bolted on a recent purchase onto my motorcycle- Aluminium panniers! This was the perfect trip to test them out, they're known to make long rides very convenient, especially if the ride spans across various places for multiple days.
We discussed over breakfast if we should check out Buddha of the south (Gomateshwara)'s birthplace since that was on our way, we had to make a small deviation though. Shravanabelagola was the town we headed to. When we actually reached there did we get to know that we had to climb hundreds/thousands of steps to reach the spot. That meant parking the Motorcycles on the road and not having them in sight. Such thoughts bring to me a lot of worry and anxiety, hence we headed off to a peaceful lake nearby. Buddha's statue was clearly visible from there and the level of peace was high.
Across the lake was the road that led to the temple and on that road, we saw a naked boy being taken to the temple, he was being assisted by some people who looked like priests and some looked like his family members. I had no clue of the ritual, but I guess that the boy had given up worldly affairs and would lead a life towards spiritual elevation. We carried on towards Chickmagalur but were distracted by majestic windmills. A picture here was a necessity. It is here after many months, that I noticed how effective the Panorama feature is on my iPhone is. I didn't have to extract my DSLR at all!
After the distraction was dealt with, we approached the town of Hassan by noon. It was challenging to find a restaurant with safe parking. We finally selected one on a busy street from where I could see our motorcycles. What caught my attention was that most of the restaurant's employees werewomen, almost all of them! On asking the owner if there was some strategy behind it, we were told that men usually form a guild and create union related issues, whereas women don't cause unnecessary troubles, they would work peacefully with dedication. Hmm, that made sense. I couldn't wait to breathe that fresh hilly forest air, the temperature was soaring close to 36 degrees celcius and we left with filled tummies and burning bums towards the hills, Chickmagaur arrived within an hour and the first thing you'll notice if you're in/on a fast vehicle is that everybody there drives slow, literally everybody. You could run your way through on foot and overtake each and every soul on the main road.
Now, Maps from google suggested we go beyond the city for about 12 kms to reach the tree house. Wow! that was right in the middle of a forest! As we exited the city, we entered a green world with a curved grey line going through it. What more could I ask for. Erm, a Tiger! There had been reports that a Tiger had been in that vicinity and was annoying villagers. It had actually killed a lady near Mullayanagiri. I've always wanted to see a wild Tiger when I'm on my motorcycle. I prayed to see one, at least a Leopard! We carried on with pace as there was hardly any traffic and I wanted to see how the motorcycle behaved with the panniers attached. BTW, the panniers were filled with stuff! I got into the groove and enjoyed the road more and more, leaning like a mad man! My friend Krishna on the other hand got some inspiration to begin shedding off the fat chicken strips present on his motorcycle's tires. His motorcycle was new and he hadn't dared to lean it more than the angle it leans on when its parked on its side stand.
We finally found the tree house home stay and went straight into it. I was still looking for a Tiger. Unfortunately, there had been a certain corporate outing there hence all rooms, including the tree house was booked. I was so thrilled by the roads that I didn't give a damn, I kept my eyes on the forest around to notice something that moved. A guy from the corporate outing saw our gear and began chatting to us. He soon became a fan of us and kept saying 'oh wow, absolutely'. We sodded off in search of another home stay and a Tiger. The next home stay had a room available and an awesome view too, we Bargained and checked in immediately. As far as I remember, it was called Blue heaven or something. It's better to cage toys and let the real birds live freely- this was at the home stay. We were in a Dilemma if sunset would be good on Baba Budangiri or Mullayanagiri. The home stay owner cleared the air and suggested we go to Baba Budangiri since there would be to many people in Mullayanagiri- it was a Friday evening after all. I am allergic being around too many people in such beautiful places, especially imbeciles that make a lot of noise and throw Garbage around. I'd put them in jail if I was in power.
We made calls to concerned parties from the phone at the home stay as we were out of cellular network range. The road to Baba Budangiri was even better, it did get very narrow in certain places though and I barely missed some cars as my motorcycle with the panniers on is as wide as a small car. I began to see dark clouds in a while and then we were gifted with spectacular views that got better as we ascended.
Once we reached the camping point, we learned of a waterfall that was further up. That meant we had to go off road and ride through trails. I was up for it, what better place could I get to test the Panniers. All I did off road was stand up on the foot pegs and throttled all the way up, that's the best way of avoiding a bum injury and it distributes weight in a such a way that it makes life easier for the motorcycle as me. When I reached the spot first, I encountered that we had to park our vehicles and go down some stairs in a line to see the falls. I waited for Krishna to arrive, off-roading on a faired motorcycle is very challenging for the motorcycle and rider. We immediately decided on his arrival to not witness the falls, we cherished the view ahead of us instead, let some excited kids take a picture of them on our motorcycles and then began our descent. It had started to drizzle and the air got colder by the minute. As we went further, we witnessed the sun set behind the dark clouds, I wish that view lasted longer, the clouds just put an end to it. I put on my rain jacket as it began it pour whereas Krishna got drenched and then a dhabha arrived by the side, we stopped for hot chai and snacks.
When we were done, it was 7.30 PM and pitch dark. The headlights indicated that there were clouds in our path. Woah! I saw a Tiger coming out of the dark and running off into the clouds. That was just my imagination teasing me. We carried on at speeds of 40 kmph, through clouds and rain, visibility was I think 2 feet. If that black road line on the side of the road went left, it was a left hand bend. That's how we were able to Fathom the direction. I was trying a bit hard to concentrate when I witnessed a spirit in front of me and that got me curious. After a few seconds, I realized it was Krishna's high beam that was projecting my own shadow onto the white wall in front of me. You could literally call it a maze that we were going through. It was exciting, mysterious and cold but that kept us alert. There was no one for quite some time.
As the clouds cleared, the rain stopped and we traveled through the black forest towards the city where we tanked up our motorcycles and our tummies. We had to travel back through the forest roads as our home stay was at the other end. At one point, we stopped on the road and switched off all the lights. All we could see is the color black around us, its like closing your eyes and seeing nothing.The fun was short lived as we decided to wake up early morning next day and reach the highest peak in the south. Our day ended by mid night. Next day was full of adventure as well as we discover that all business, including petrol bunks across the state were shut down. I had to get back to Bangalore in order to be there on Sunday morning for a family function.
This trip was first published on http://getridingyoubum.in.