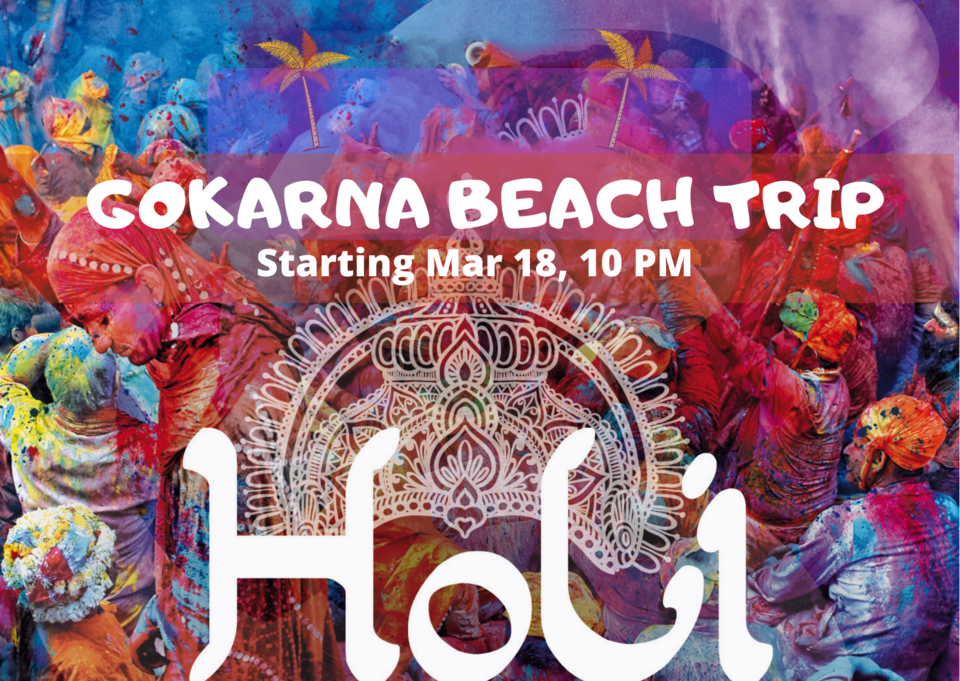 Before even I begin on how, when and what about the trip. Gokarna has one of the most amazing beaches in India. when I posted the picture of OM beach on my Insta, my friends asked is it in India? My answer was "Hell, Yes!" ( I will share the pic later in my blog)
So here begin the journey, Travel enthusiasts gather together in Bangalore at 9:30 PM on Friday at Yeshwantpur Metro station. After nice South Indian dosa, we will start our journey. It would be quite amazing as the it will be a full moon night, so my head would be always outside the window [Although, as a kid we were told not to do so :P] and checking out the moon like a cartoon character. FYI I Love Moon,
We will reached Gokarna early morning. You can expect "WOW" seeing a gigantic sea away from the crowded city. We will check in our Camp stay site, freshened up and enjoyed morning breakfast.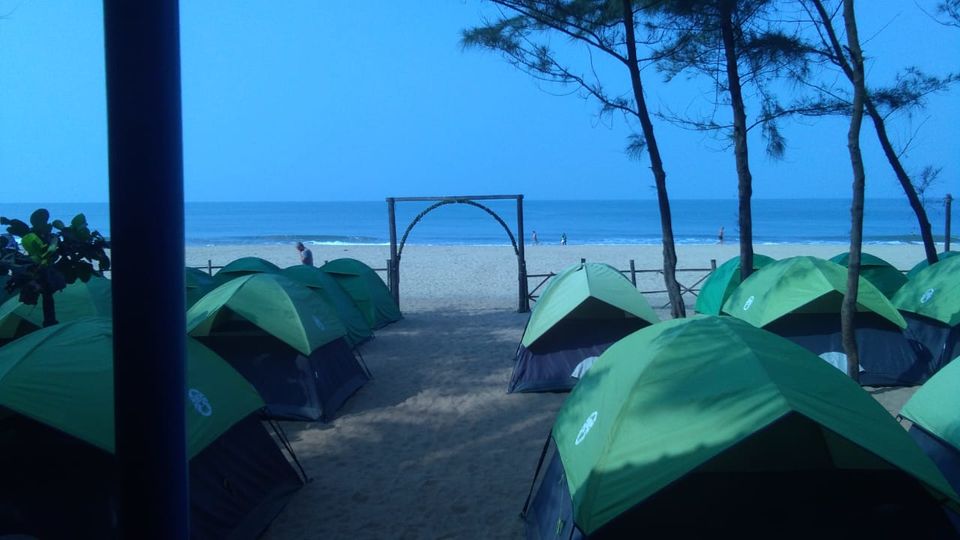 The exciting part is beach hopping, We will cover half-moon beach, Om beach and kudle beach. It is mesmerized to witness this amazing sea. If you see the below pic closely, you can find the ॐ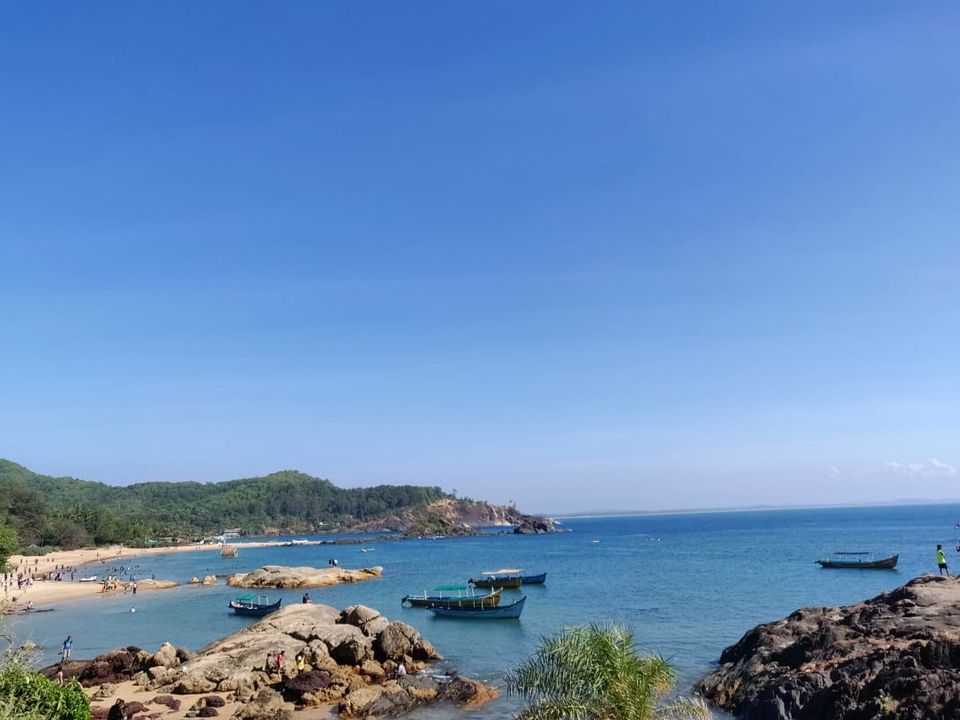 We will play holi after our beach trek and wash off tiredness and colours in water. One can also enjoy water sports here and let's have lunch at Namaste Cafe, also Namaste Cafe closes by 4 PM and again opens in the evening, so make sure we will order on time.
Then we left for our campsite and witnessed a nice beach sunset.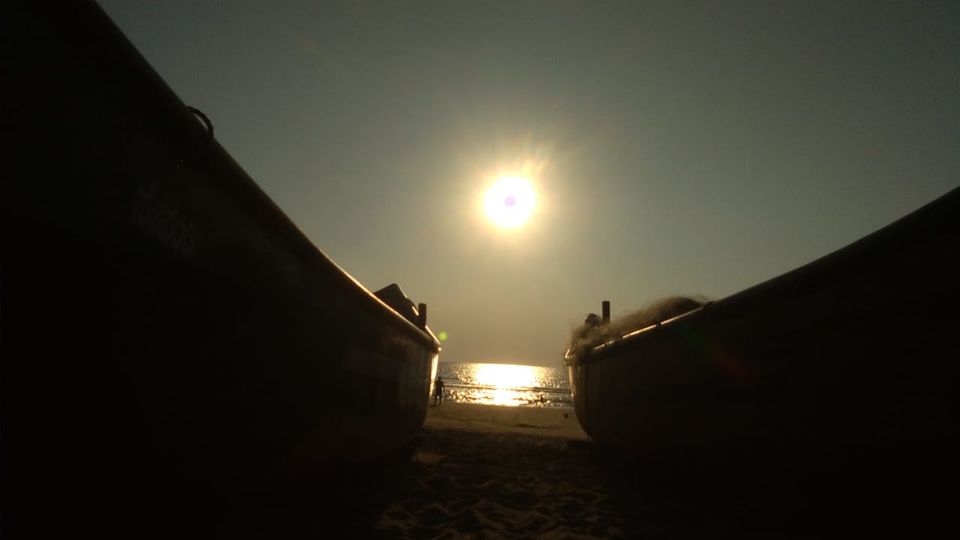 Time to get ready for the evening party, Wear your favourite dress and wanted to tune my channel for Bollywood in Silent Disco Party. [The plan is tentative, we will confirm this as near to the trip]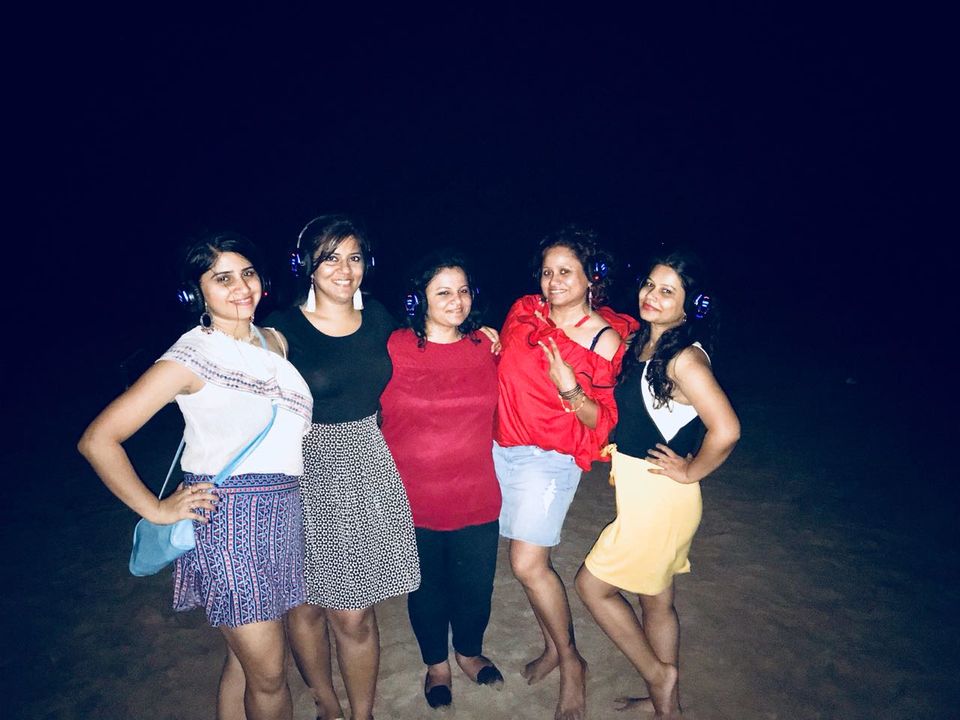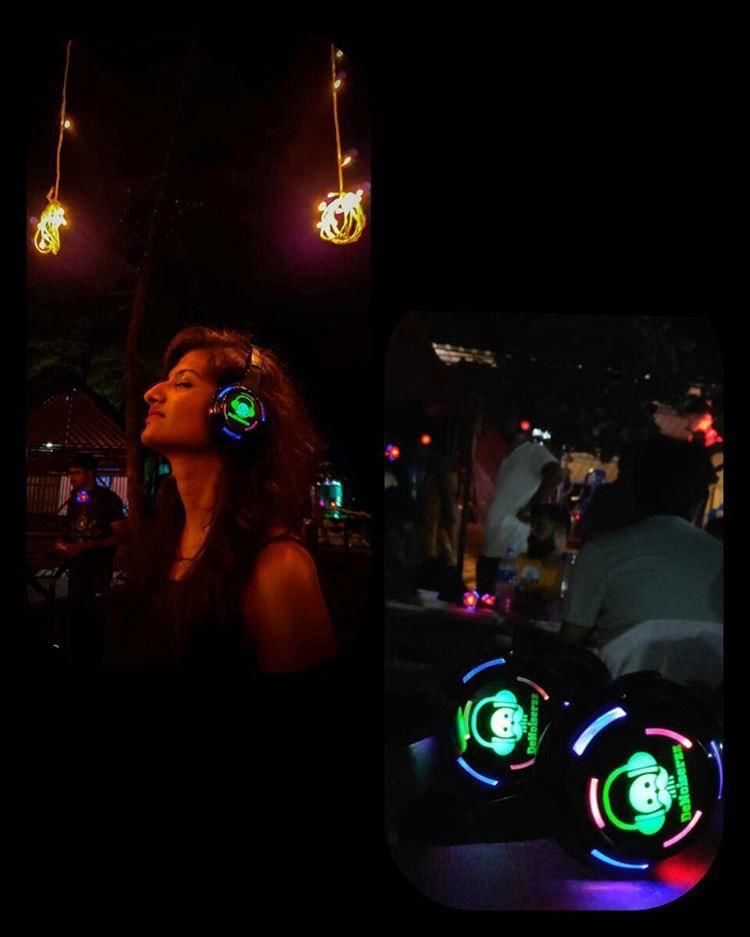 We will have starters and dinner and relax on the beach. Enjoy the shore and sea waves, I can't believe we can gather so many memories in a single day. Let's rest in our tents.
Today is the departure day, wake up and before we leave, Let's go for a nice ocean dip and enjoy my breakfast, time to say goodbye to sea until we meet again.
We are a part of Banjaras and Gypsies, we love adventure and keep exploring. On the way to Bangalore, we also visited Mirjan Fort. We have developed long lasting friendships on these kind of trips. If you want to tag along with our group. You may contact us on below numbers.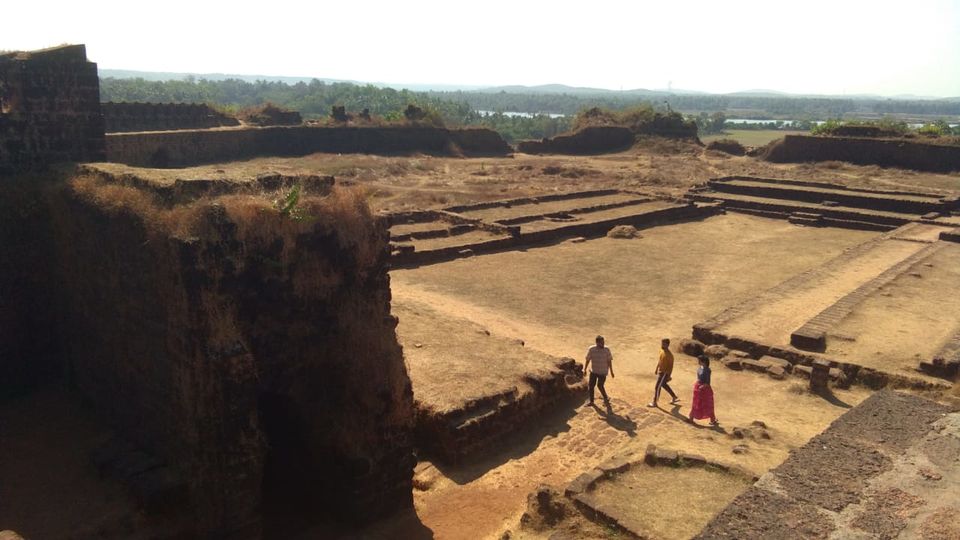 The next trip is planned on Holi weekend. (March 18th - 20th late night return)
You may also drop us a message if you are looking to join us for holi + silent disco party trip on 9632940054 or check out whole itinerary on Eventshigh: http://bit.ly/gokarna-beach-trip
Contact:+91 9632940054, +91 7045459391
Price: 4999 Rs/person
Group discounts valid.