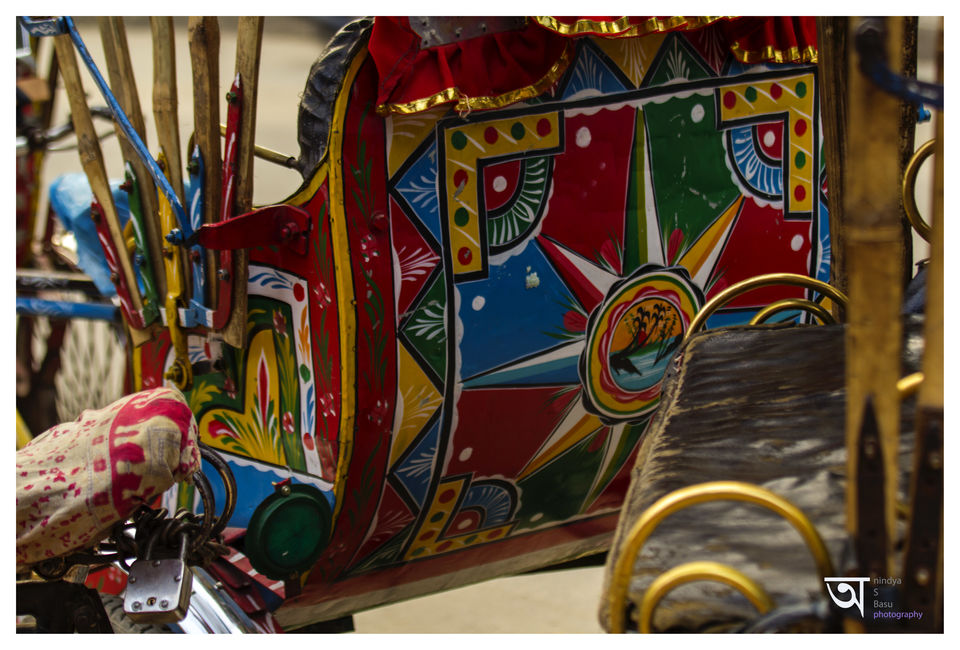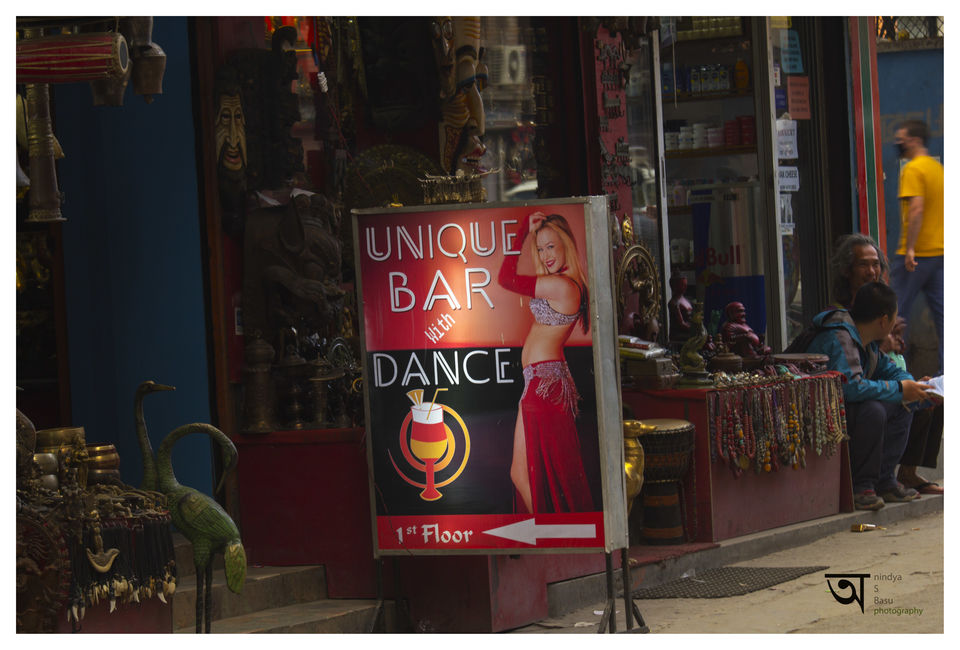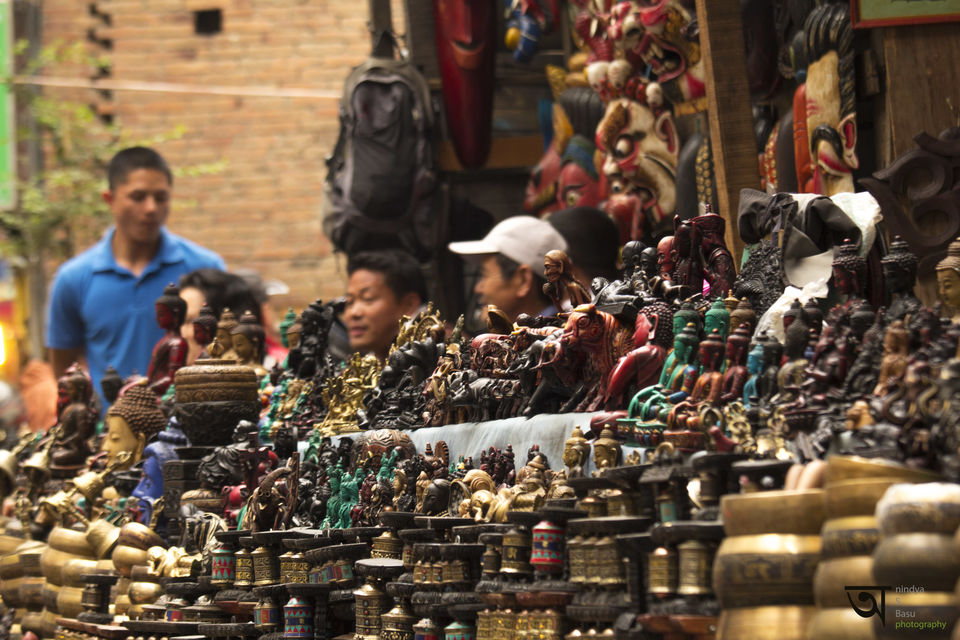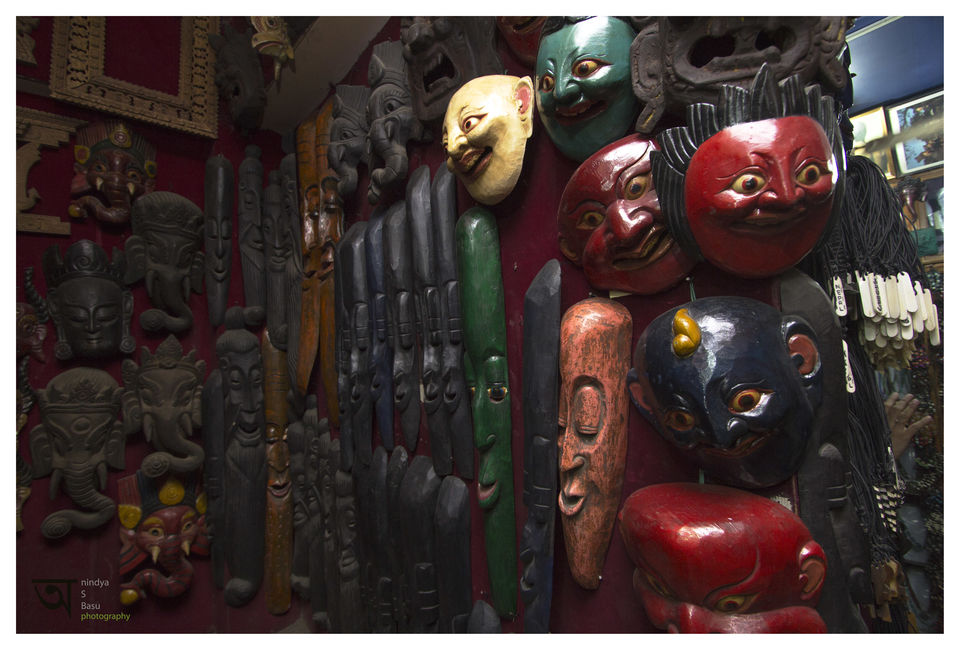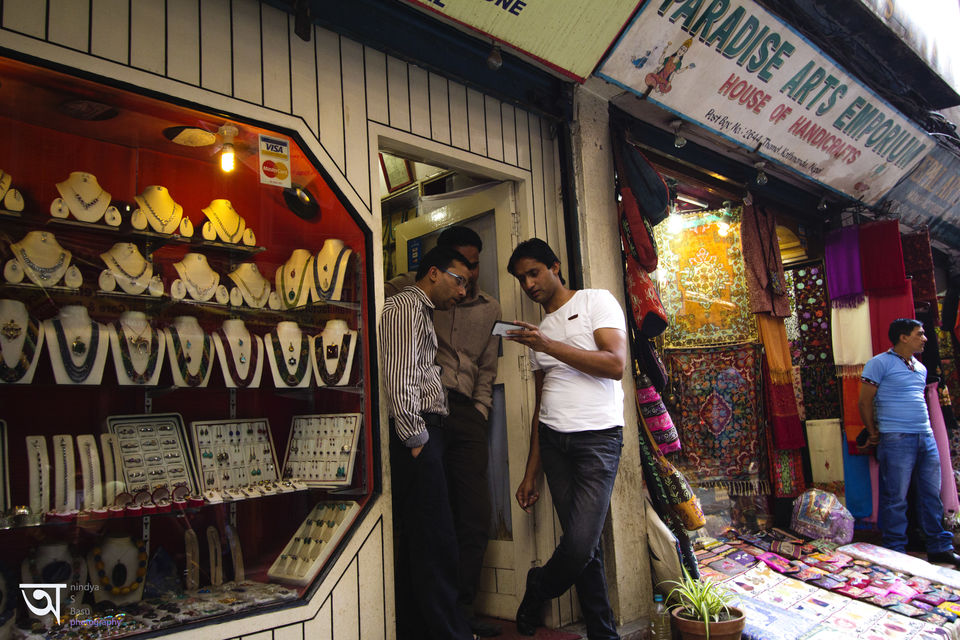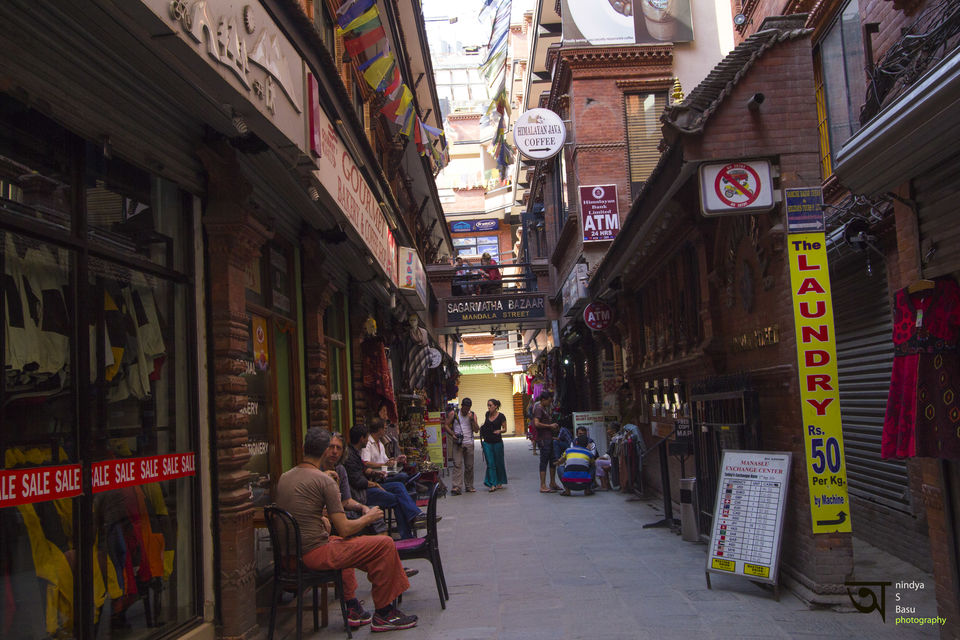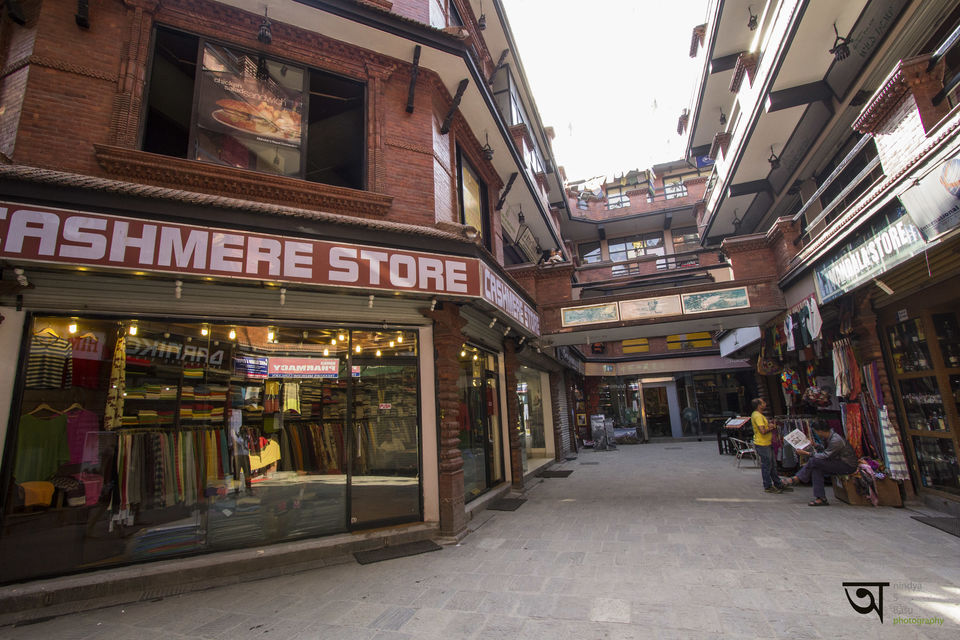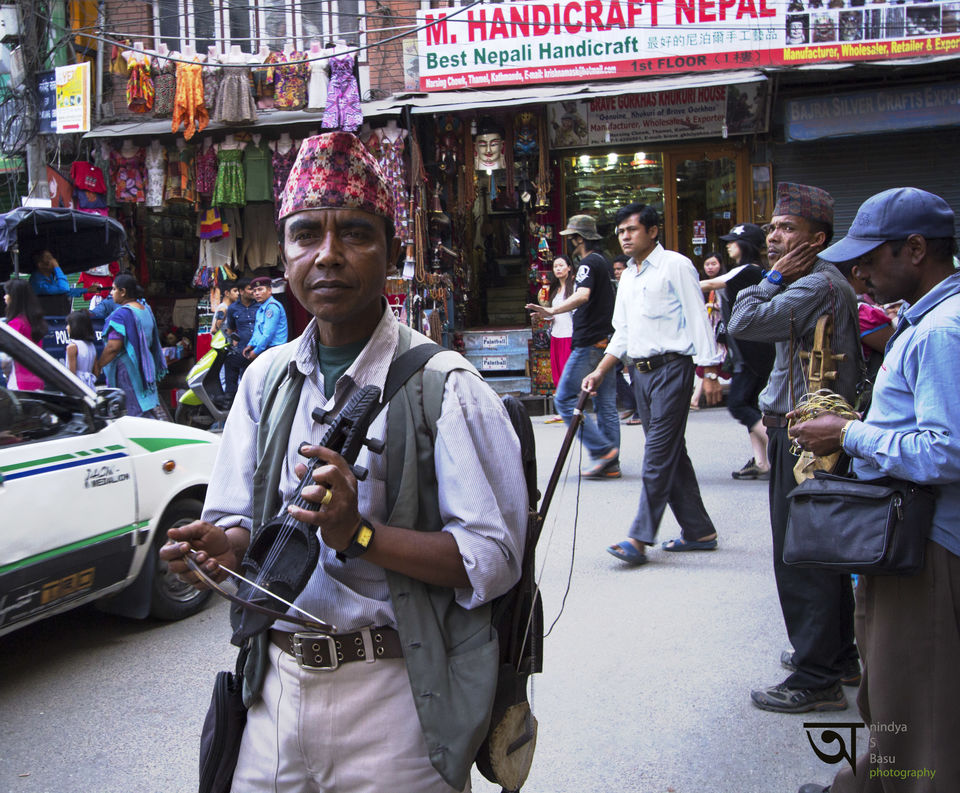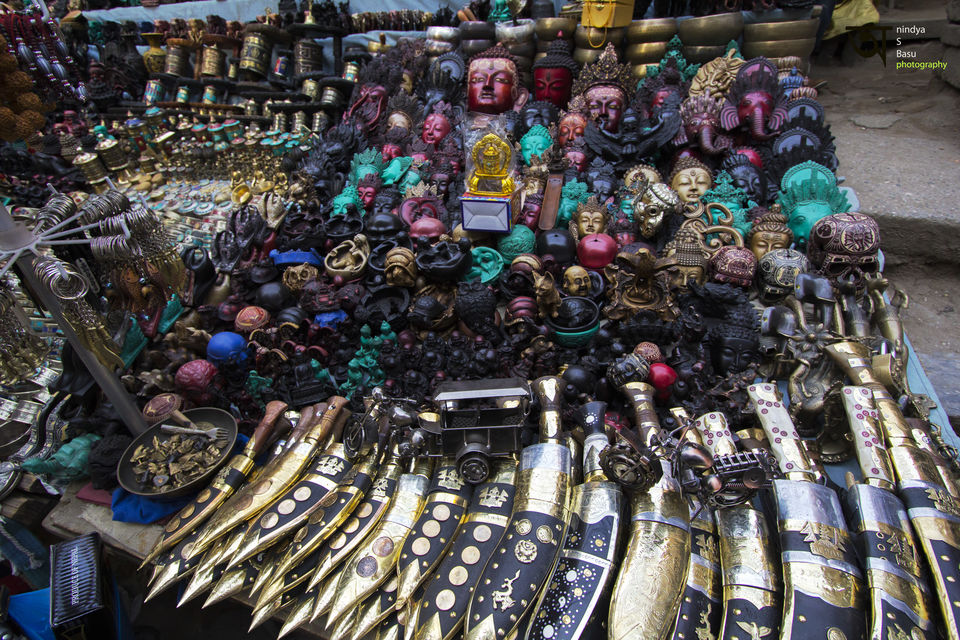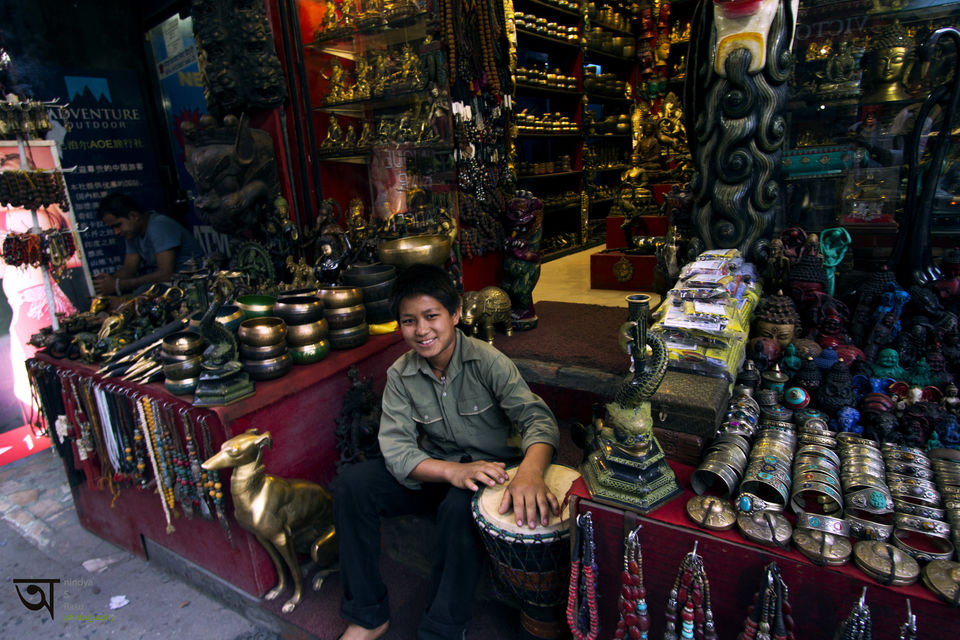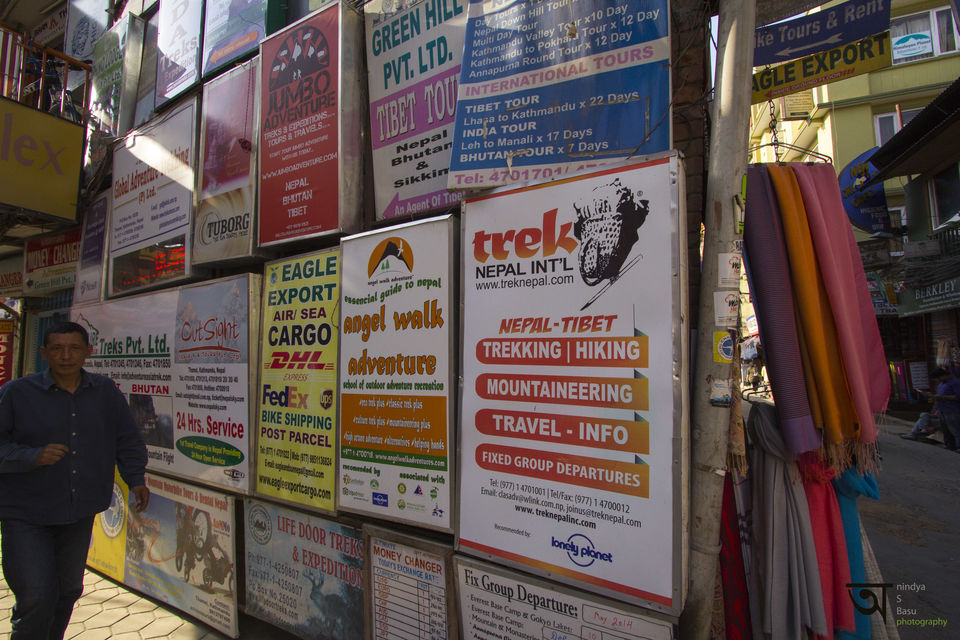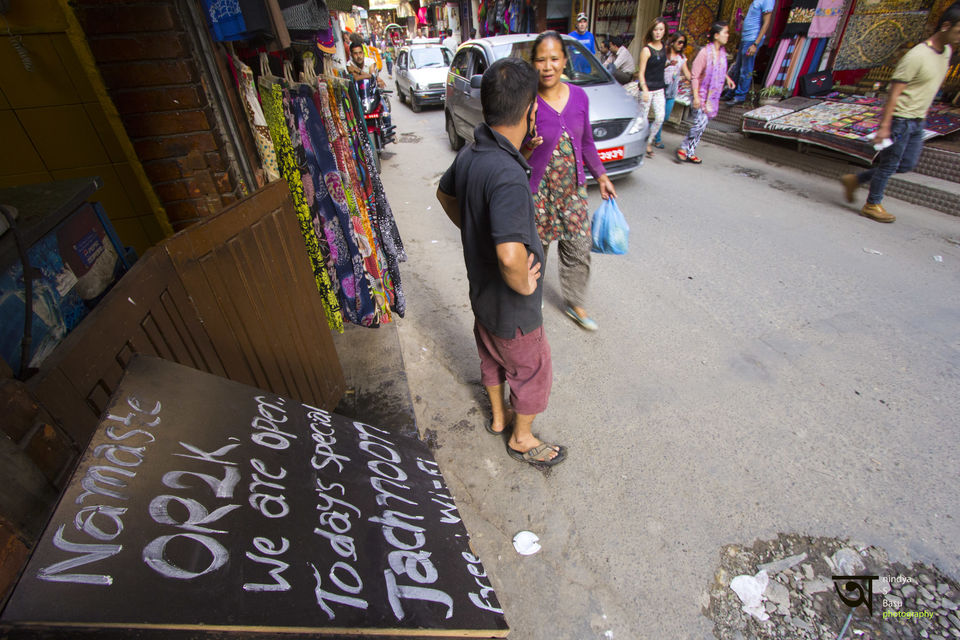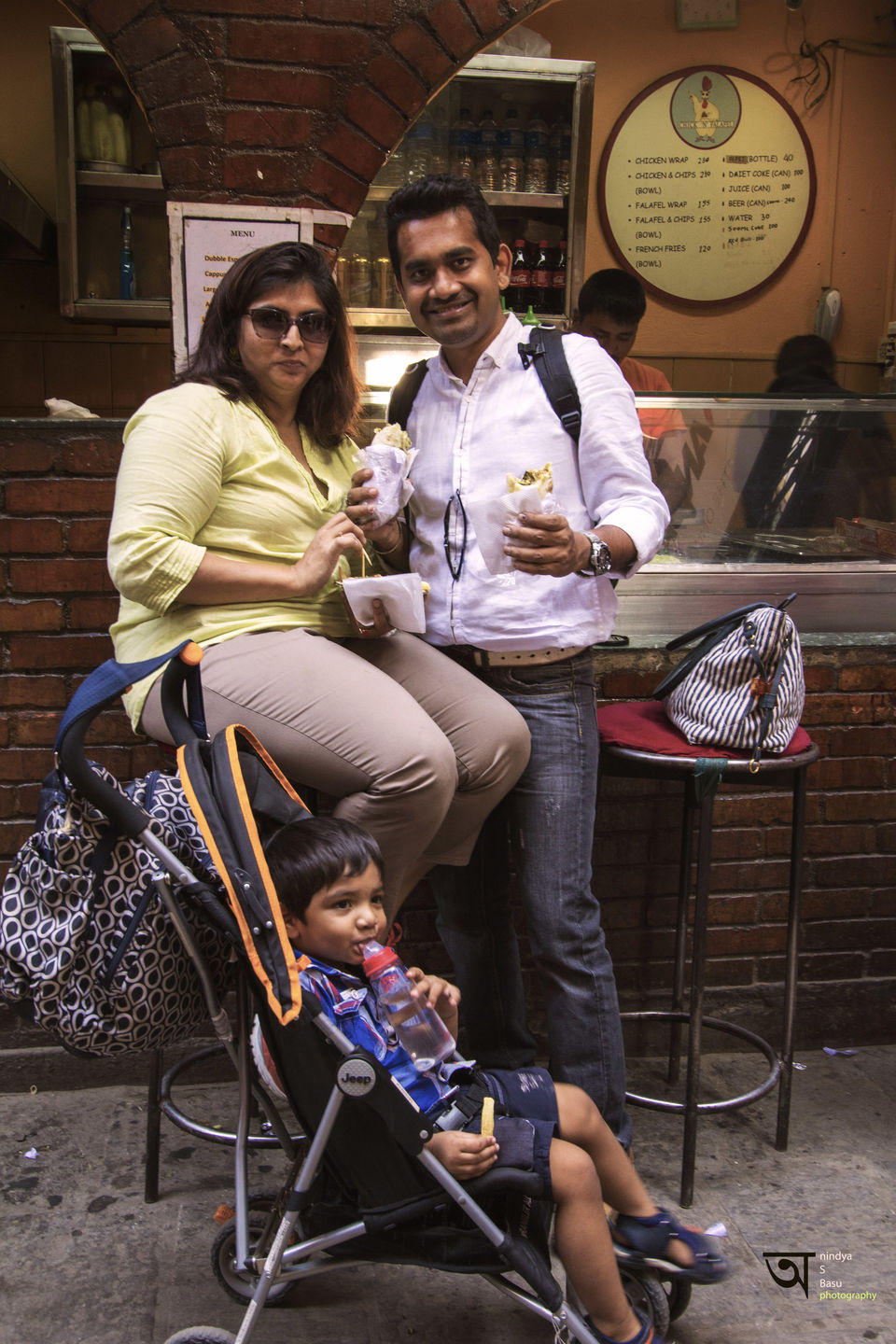 My tryst with Thamel occurred multiple times throughout the Nepal tour on different days at different times and if I speak from a photographers' perspective, at different light zones in different moods …
I first got introduced to her on my second day at Kathmandu - it was a gloomy day where the sky was overcast and it had been raining in Kathmandu for the last few days . Like many travelers I believe that you need to avail local transport in a new city to get to know it better. So I took a rickshaw which was more like the ones that are seen in Chandernagore my hometown though a little more spacious and definitely more colorful.
The rickshaw took me to Hanuman Marg Durbar Square and that's when I smelt her by lanes and dark allies for the first time and that was it – It was love at first sight which kept me coming back to her, time and again during the next few days and even pay her a secret visit on my day of leaving while taking a detour at the risk of missing a flight – all this to pick up a few CDs of Nepali music by Prem Rana Autari (one of the best sellers in Nepalee flute)
So what makes her this charming and beautiful ? It's a little world in itself . From food to shops to Music to hotels to night life; you get all in this full wi fi zone of Nepal . Starting from the food, as always, this place is crowded with various restaurants offering different cuisines in all price ranges. From continental to Authentic Newari meal, you get everything here. One of the cafes that we visited was Helena's . A 3 storied building with perhaps the tallest rooftop in Thamel one can either sit open air on 3rd floor or inside the cosy interiors . This is one of the well known joints and the chocolate cake served there is a must try . As a photographer one must not miss the chance of going up on the roof top and capture the Thamel Skyline .. If you are in a mood to flirt with your taste buds don't miss out the various road side joints and cafes and one recommended is Chick N Falafal – please don't miss it
If I may say this place is infested with shops and it is like a pilgrimage for shopaholics then I am not exaggerating . Don't be surprised if you end up buying an additional luggage after you have visited Thamel. Thanka Pantings (paintings on any form of cloth depicting a Buddha Daiety or Mandala ) Tibetan singing bowls , pashmina shawls , attractive junk jewellery, various shapes and forms of prayer wheels , local artifacts , mountaineering geer are few of the must checkouts .
If you are a music lover with an inclination towards different genres of music then Thamel has something in store for you too. Almost every fourth shop is a music shop with an envying collection of music and nepalese folk music in particular. We know and remember a place through our senses and Thamel will always etch a mark in your heart for all the music that keeps on playing from the Music stores and the people selling musical instruments for kids . Long after you leave Thamel, the music continues to play in your mind occasionally causing you to humm the enchanting tunes …..
I have experienced her in different shades and moods and if on your exit from Thamel after the first visit you already plan for the second – let me assure - you are absolutely normal …
P.S. – She has an erotic wild side also which only surfaces in the late evening and its definitely not meant for weak hearted and family men …
Photographers checklist –
Try out Helenas café or any other café which offers the view of the skyline – this is one view which is worth capturing
Ideal place for photographers who love shooting streets – plenty of characters and riot of colours – move around in this place for couple of times to get a feel of the place and then go clicking
People are camera friendly so one wouldn't face any resistance in clicking pictures
Light is an issue in few dark lanes and allies so be prepared with your gear accordingly
Family checklist –
This is a safe place to move around during the day time as well as in the evening however getting public transport in the evening can be an issue
Children can be easily taken along as they will have a feast of a time with so many shops around and some of street vendors selling musical instrument
Please please burgain everywhere … especially with the street vendors ..