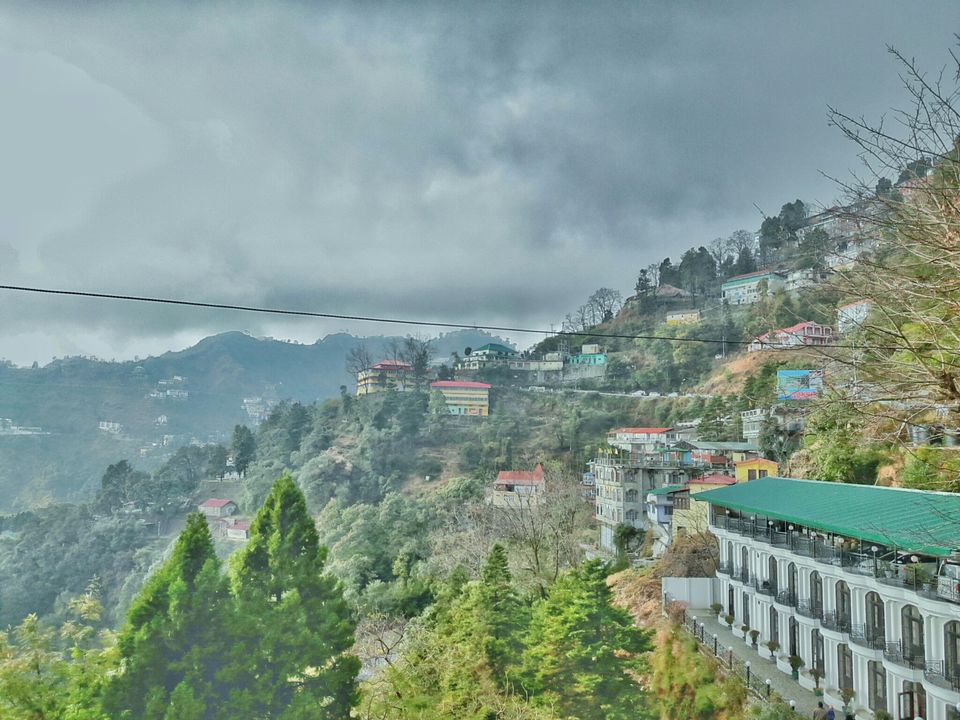 As soon as the news of snowfall in Mussorie reached us, we without wasting a second decided to visit our neighbour. The next day was sunday and thus we made a final plan.
The most common way to reach Mussorie from Dehradun is via bus and thus due to the long line getting a ticket was  Anyways we were able to secure our tickets
and after a few hours of bus ride there she stood, looking far more beautiful than I imagined. The mist silently floating on her curves and dressed with every imaginable shades of green, Mussorie was just as royal as a queen can get.
Although there was no snowfall in the city but the beautiful weather and the never disappointing ambiance made up for it. The mall road like usual was the heart line of Mussorie. The colourful shops with numerous items to buy, mouthwatering food and the cold was enough to forget all the week's hectic. Although the entire trip was pretty memorable but the two major recommendations are :
1. Chick Chocolate - Amazing Cafe with great ambience. The aroma of chocolate can be smelt from a distance. The food was amazing but the handmade chcoclates are highly recommended.
2. Lovely Omelette Center - Just a little way down the lane from Chick Chocolate , Lovely Omelette Center is one small shop serving one of the best omelettes around. The omelettes are made on first come first basis due to the crowd. Cheese Omelette is recommended.
Here are few pictures to help you to make up your mind to visit the place.
For more amazing travel pics follow :
vineet_wandetlust