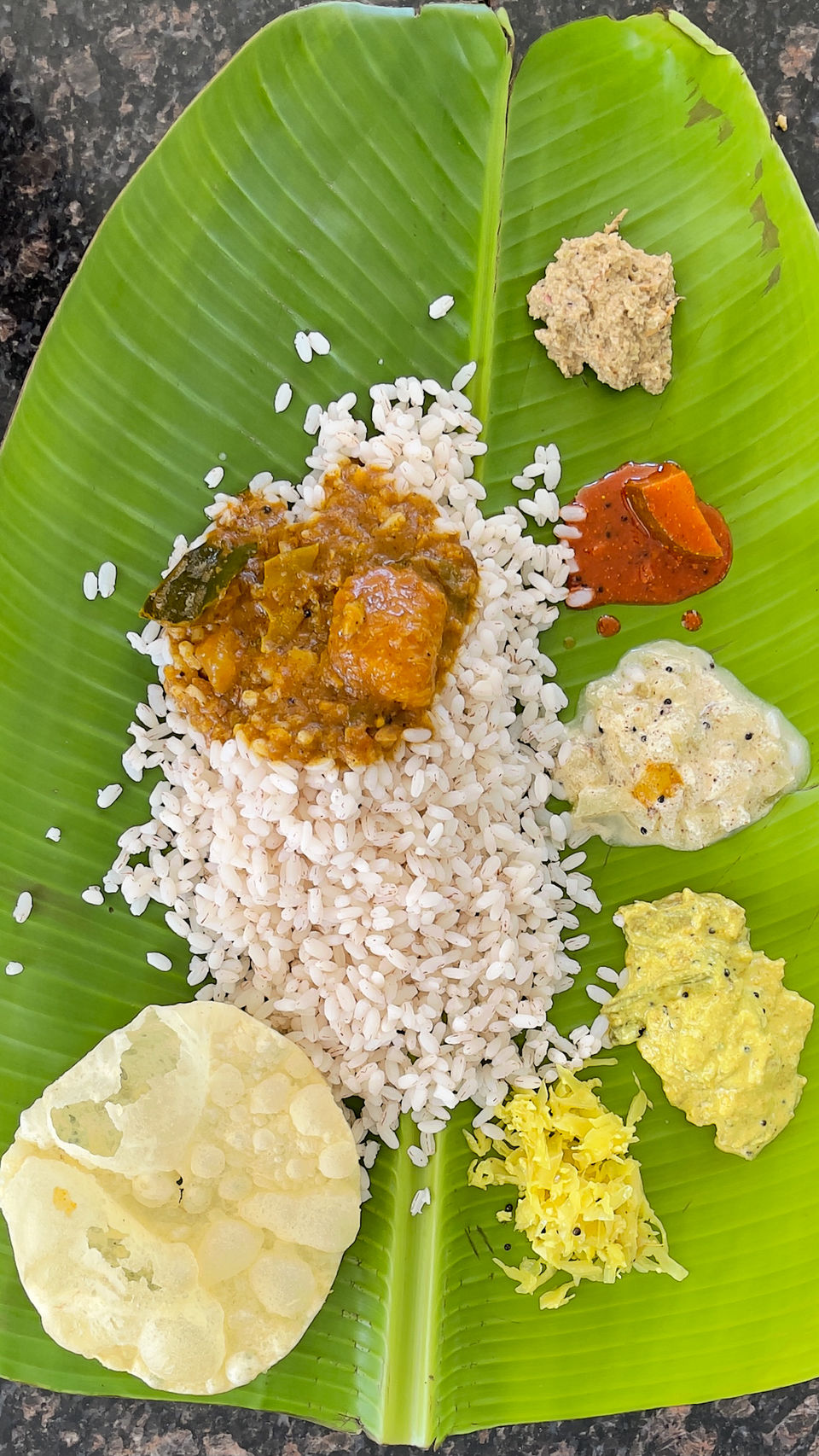 On my recent trip to Kerala, I ate both at a famous urban eatery as well as a highway dhaba in a village.
My pick was a traditional Malabari cuisine restaurant at Kalpetta in Wayanad, called '1980's a Nostalgic Restaurant'. It's quite a popular eatery both with locals and tourists.
Click here to find 1980's a Nostalgic Restaurant on Google Maps
On the other side, I had my lunch at Oottupura Homely Food highway dhaba at Eraneloor, Panamaram on way to Kuruvadweep from Vythiri in Wayanad. The halt was just a matter of chance as I was hungry and stopped to eat here.
Click here to find Oottupura Homely Food on Google Maps

Here's a quick overview of my experience at both.
Food Variety:
1980's Restaurant: 1 Oottupura Dhaba: 1
Both score a winner here with rice accompanied by Sambhar, various kinds of pickles, veggies, papad and rasam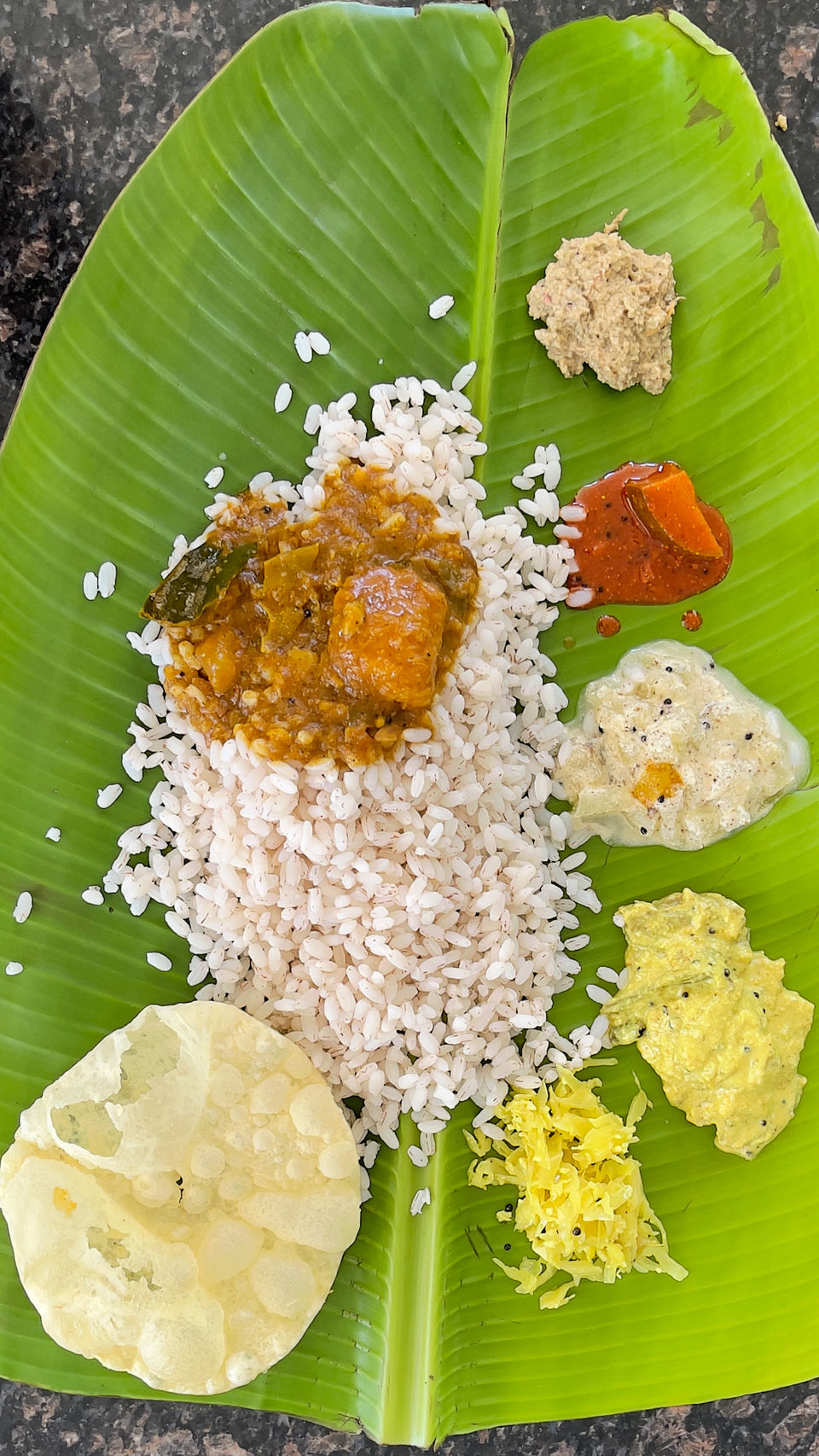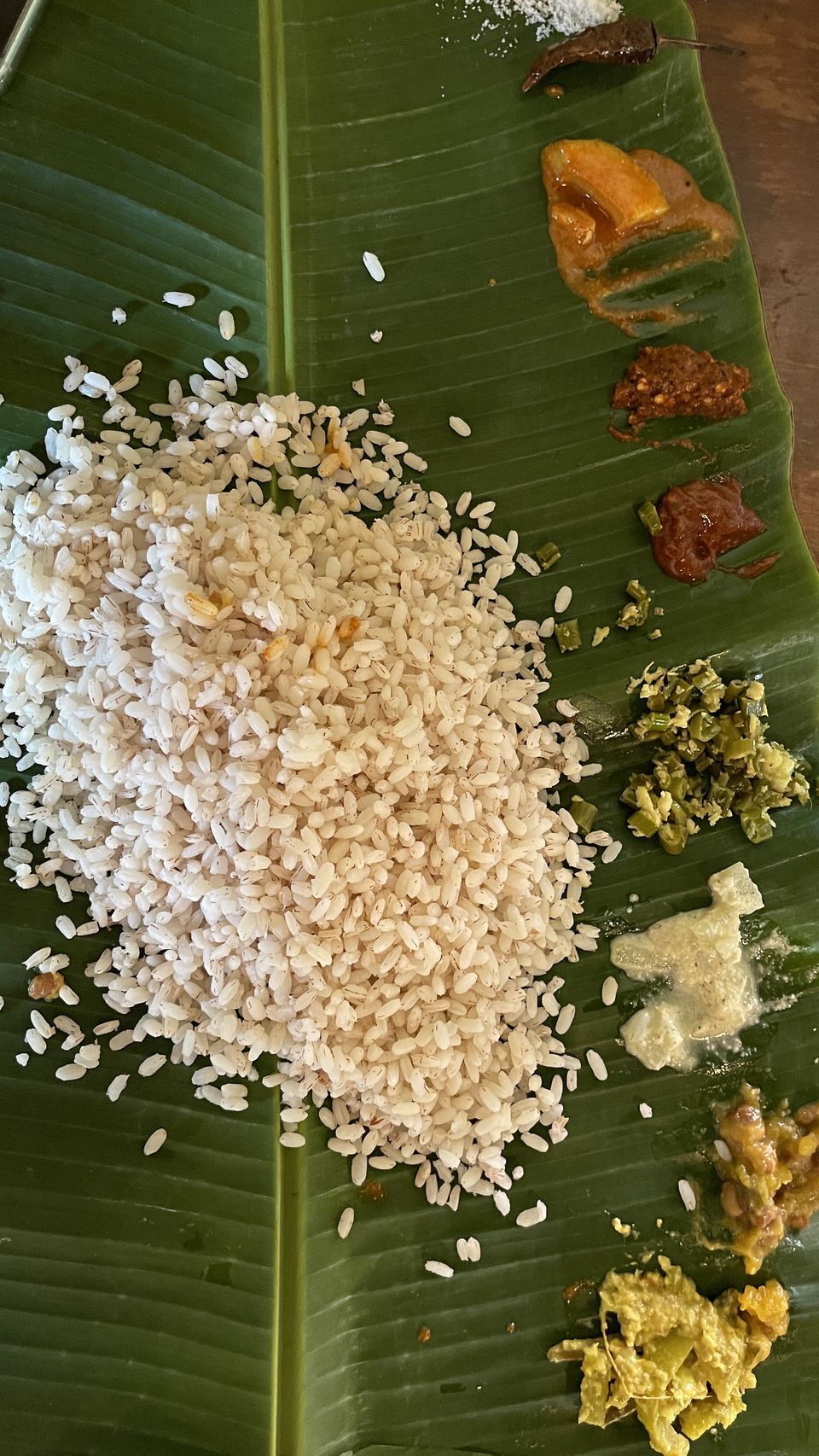 Wait Time:
1980's Restaurant: 0 Oottupura Dhaba: 1
While it clearly indicates the popularity of a place, but too long a waiting time can kill your appetite or mood. Since 1980's is fairly popular, you may have to wait for about 25-30 minutes to get a table during peak hours.
On the other hand, the highway dhaba would offer you a quick table and serving.
Service:
1980's Restaurant: 1 Oottupura Dhaba: 1
Once you are seated, getting the food on your leaf quickly is what you really look forward to...particularly after a long wait. Although 1980's restaurant was a bit slow due to large number of customers, but not enough to rob them of a point. Both score a point on this one
Hygiene:
1980's Restaurant: 1 Oottupura Dhaba: 1
One thing that I particularly liked about Kerala is the hygiene factor in entire state. Both the eateries were clean and the staff pointed me towards the basin to wash hands. This one also had an equal score for both.
Vibe:
1980's Restaurant: 0 Oottupura Dhaba: 1
The Oottupura people treated us like a guest while 1980's restaurant treated as a customer...and I think that says it all. The restaurant can't be blamed for the behaviour due to high turnout of patrons and the waiters have to keep serving and therefore the personal touch goes missing.
Oottupura Dhaba is a clear winner on this one
Accessibility and Location:
1980's Restaurant: 1 Oottupura Dhaba: 0

1980's restaurant is in an urban area and a popular restaurant. You can just google it and reach there while Oottupura Dhaba is on a highway and until now was not there on the google map. I have just added it there and now you can search it on maps too. However, it is not a place where you will go especially to have a meal as it is over an hour's drive from Wayanad.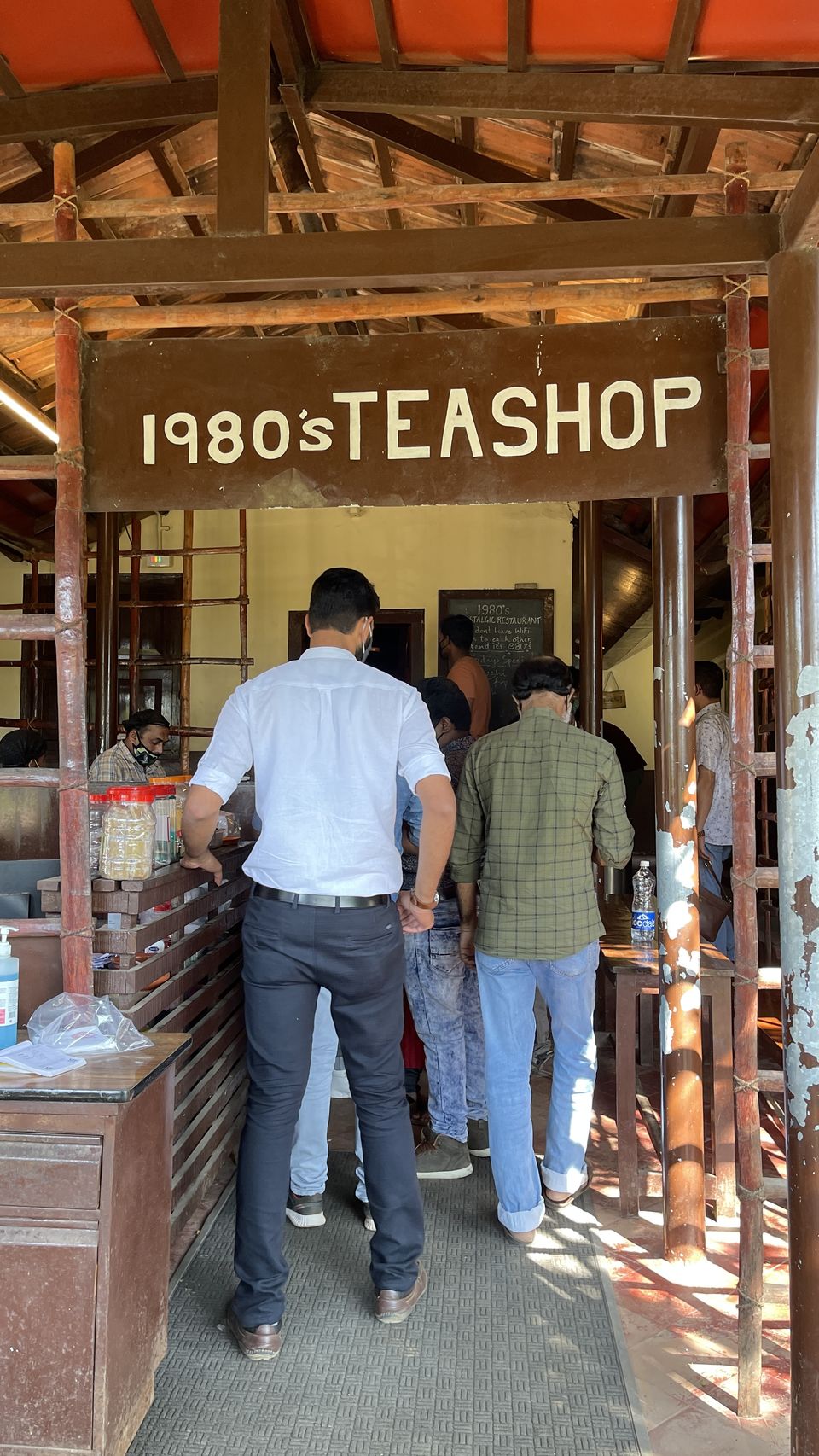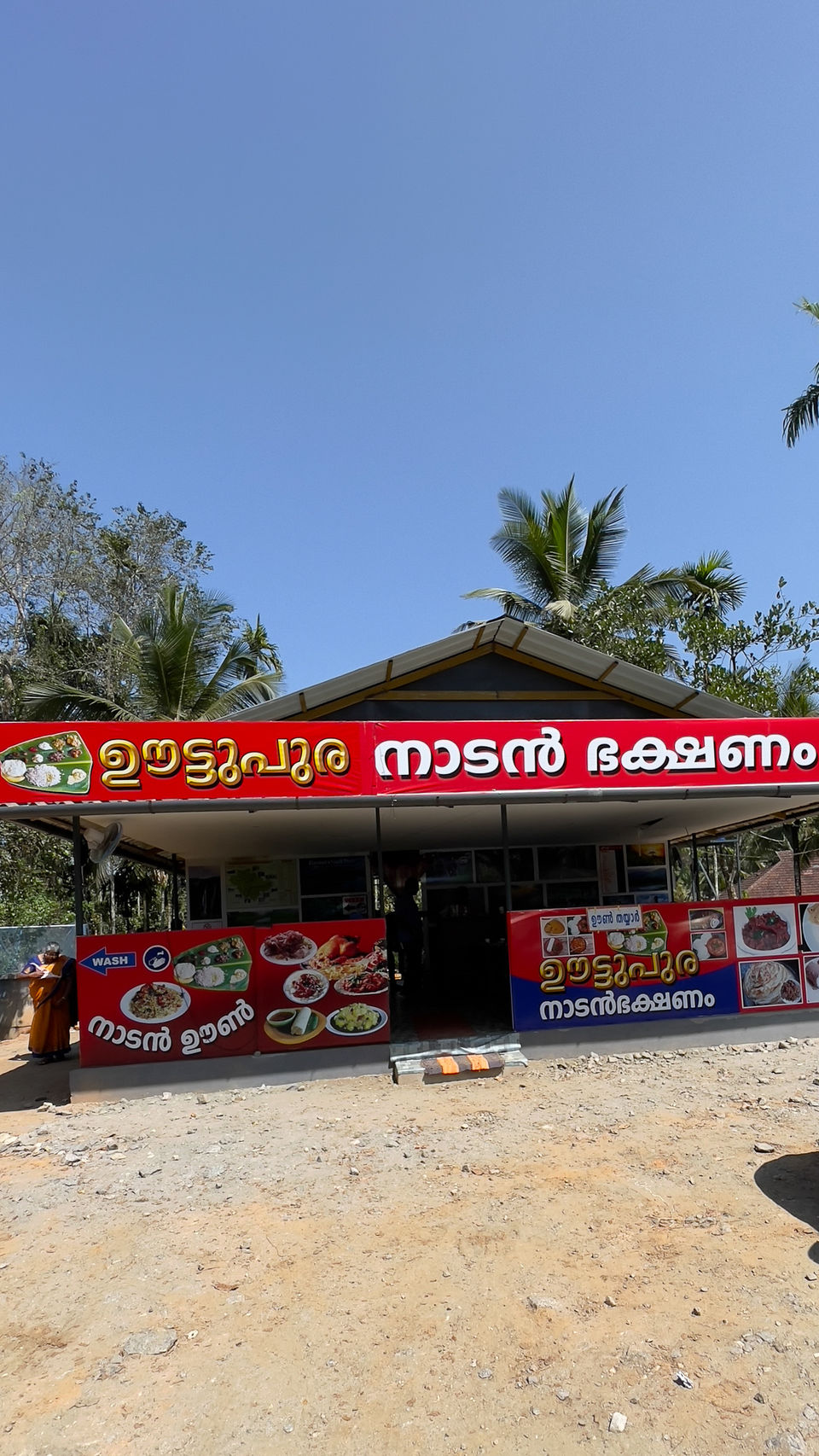 Ease of Conversation/Communication:
1980's Restaurant: 1 Oottupura Dhaba: 0

If you are travelling through the interiors, it becomes difficult to communicate with the people while a trained waiter in an urban restaurant can understand English and Hindi. At Oottupura, i struggled to communicate with the serving staff and tell him what I wanted e.g. a glass of hot Rasam.
1980's restaurant scores a point on this one.
Taste:
1980's Restaurant: 1 Oottupura Dhaba: 1
In the end it all boils down to the taste and whatever other issues you face from waiting time to communication problems, a sumptuous meal can fix everything and you carry a taste to savour and an experience to remember.
Good thing is despite their strengths and weaknesses, both score high on the taste parameter and deserve to be equal winners.
Overall Score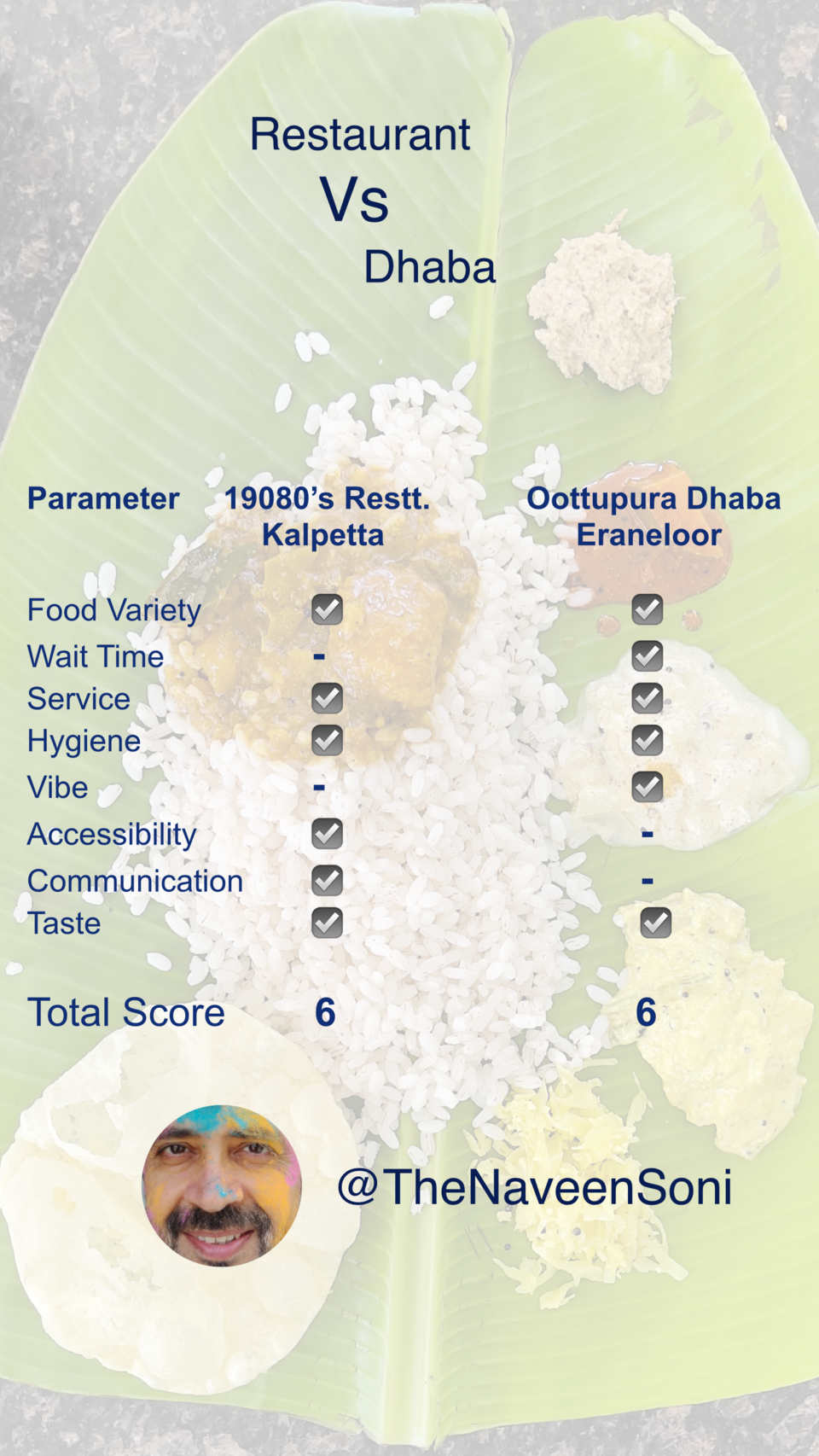 All in all both score equal with their own pluses and minuses..so depending upon which one you can go to, have a satisfying meal and enjoy.