The elevated land of Wayanad is popular among the people of Kerala. The lush greenery and remote wildlife found here, spread till the states of Tamil Nadu and Karnataka. The untouched and less travelled Chembra Peak is not only the highest peak of Wayanad but also among the entire of Western Ghats. Standing tall at 6980 feet with widespread tea plantations at the foothills, it is a hidden treasure.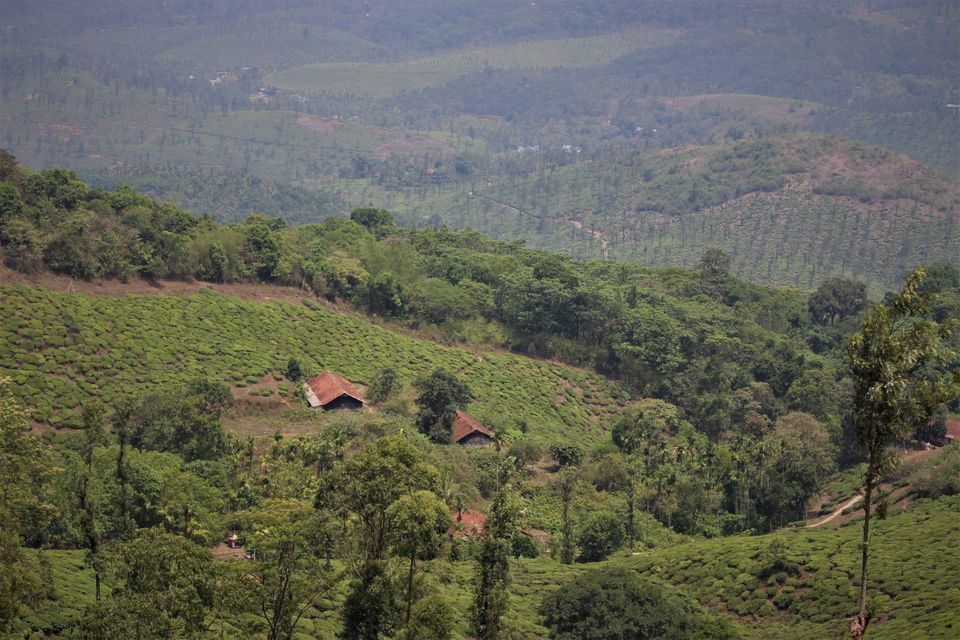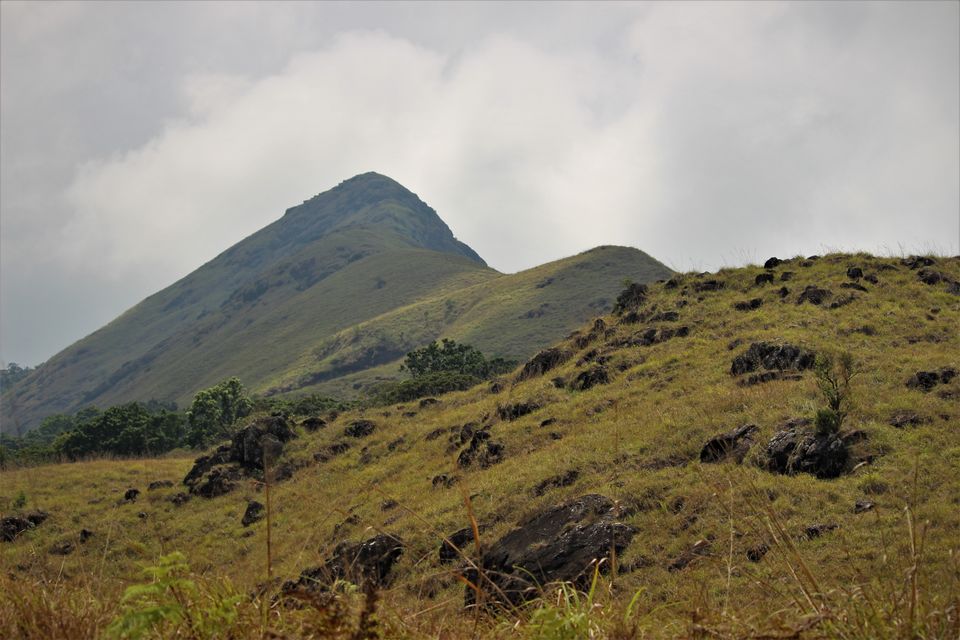 As said by Confucius "All good things are difficult to achieve", there are not much options to stay near this place. After a conversation with the locals, we got to know there are 2-3 lodges around and do not count to be safe. From Kalpetta, where we stayed in an apartment, we reached Mepaddi - a 15 km journey, on a local KSRTC bus. These buses run almost every 30 minutes and charge around 75 Indian Rupees per person. Reaching Kalpetta is not much difficult with local buses running daily from Calicut, Bangalore, Cochin and other parts of South India. From Mepaddi we opted for an auto rickshaw to take us to the ticket counter of the peak which was approximately 10 km; charging us 250 Indian Rupees.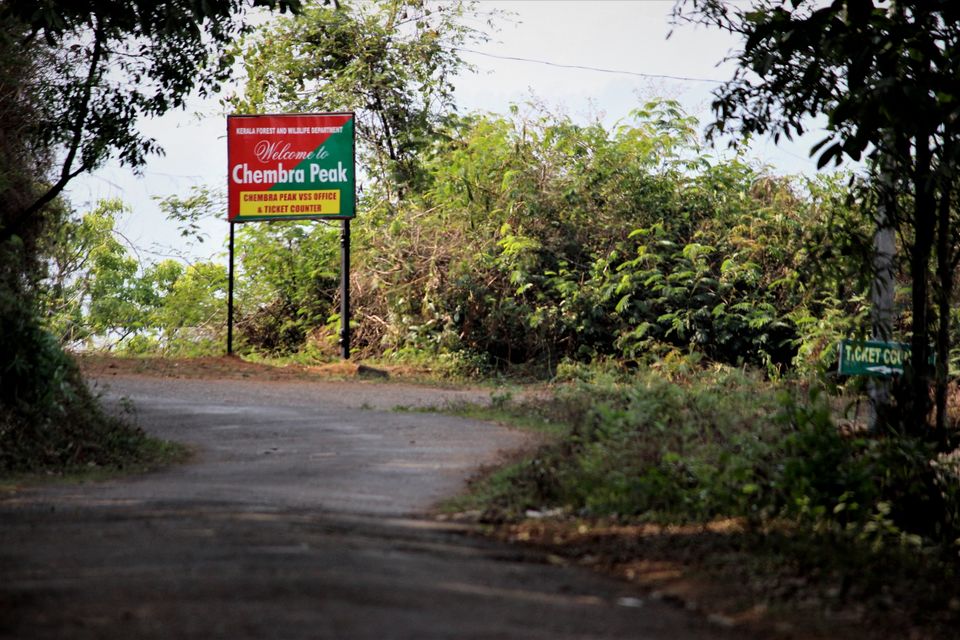 We got our tickets for two at 750 Indian Rupees which includes the charge of a guide and additional 40 rupees for a camera during our time of visit. Do check out the latest pricing; it may very drastically from our time considering government rates keep fluctuating. There is no pre-permit required, from the ticket counter itself you will be given a document as the permit along with the tickets. We started to walk from the ticket counter, you can even go till the parking if you have your own vehicle. We were not allowed to carry plastic water bottles but thankfully we were carrying a personal sipper.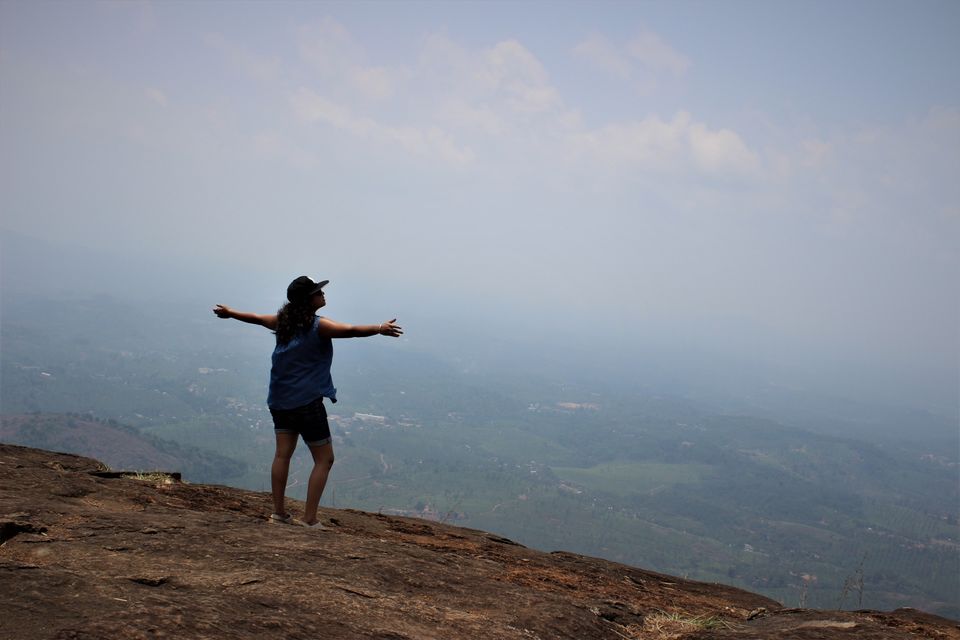 The initial Trek was smooth with bush and twigs on one side and tea plantations and valleys on the other. We did hear before, the best time to visit is from September to February, in quest of pleasing temperature and more greenery after the monsoon. But due to our tight schedule we had to go in May. Yes it was hot! We did acquire good tan lines as well.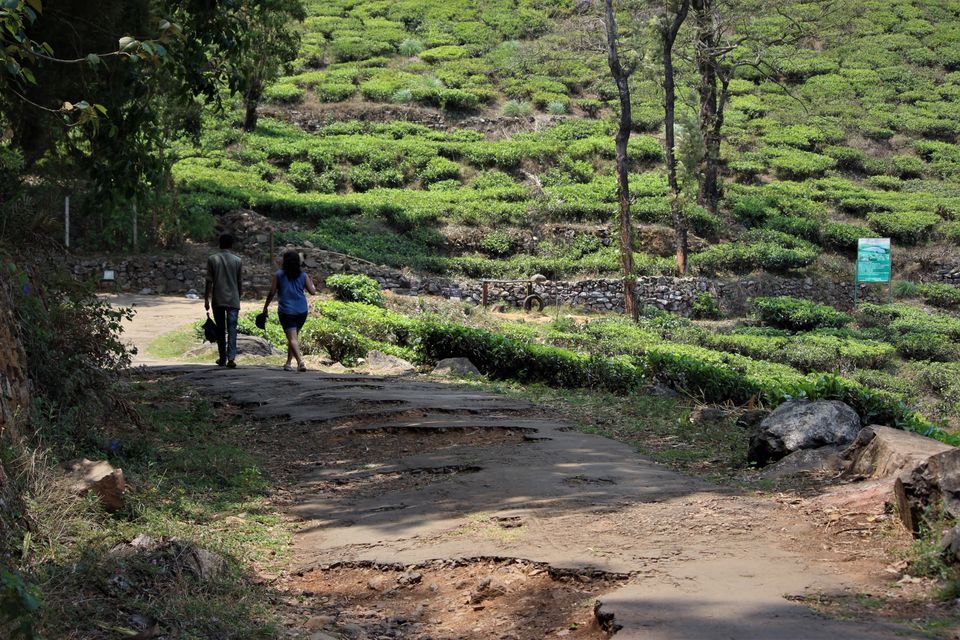 After a walk of 15 minutes, we reach the landmark - the locals term this to be the 'Watching Tower'. There is a white Temple at this point. You can refill your bottles for refreshing cool drinking water. Do it from here itself, the path gets steeper from this point. This trail filled with the dirt and small stones around with moderately dense forest on either side with glimpses of sun rays peeping through the branches, finally take you forward through a chain of clouds and fog. Sure, it is going to be slippery on the way, do wear a pair of good gripping sneakers or sport-shoes.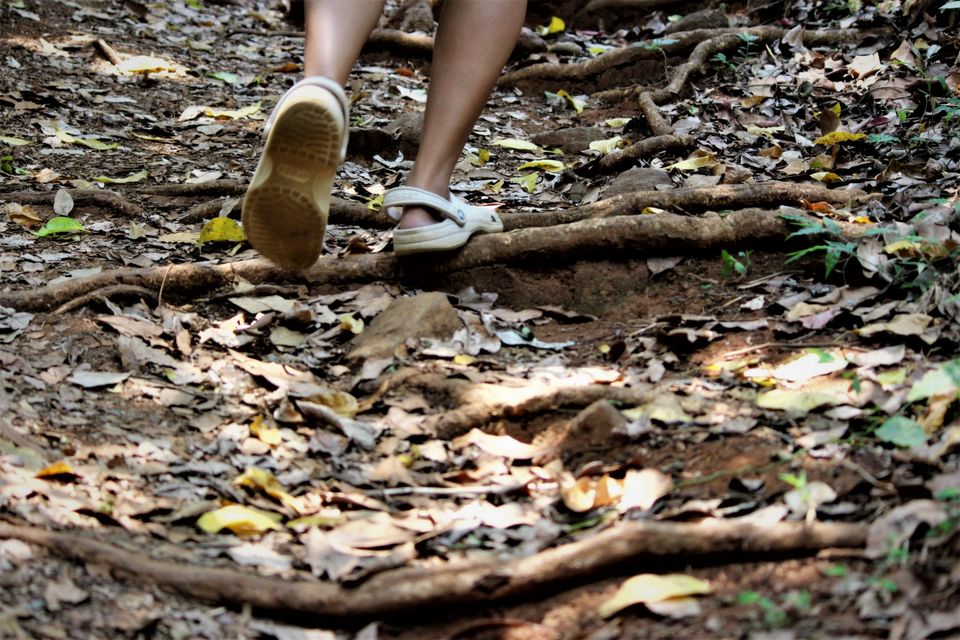 Some wild animals dwell in these forests but we were not lucky enough to see any, this path being accessed by tourists frequently. Our guide did narrate quite a few stories about the locals and their daily routines. Amongst the clouds, one can see the crown of the Chembra peak while you progress in your journey. The view of the city magnifies in surface area with you climbing upwards.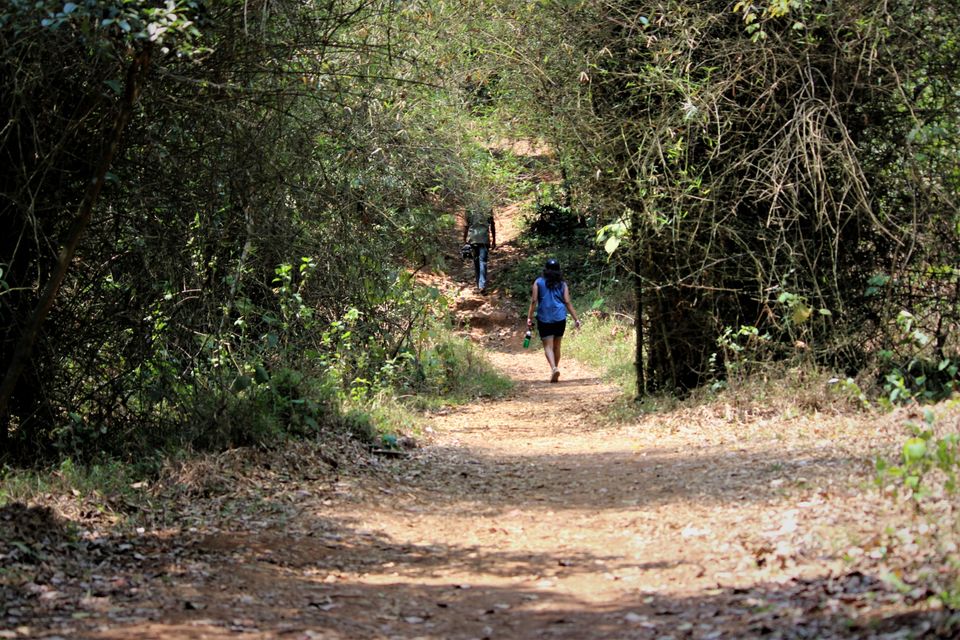 At a point, you will come to an open space with subtle grass and chunks of big rocks around and not much vegetation. We almost felt to be at the top looking down upon a plethora of the plantations and houses seeming to be a series of matchboxes stacked one after the other. The last half of the journey became a bit treacherous; we running out of drinking water. We sat down and took rest only for a fellow traveler to arrive and help us with some water. You will not find too many travelers on this trek.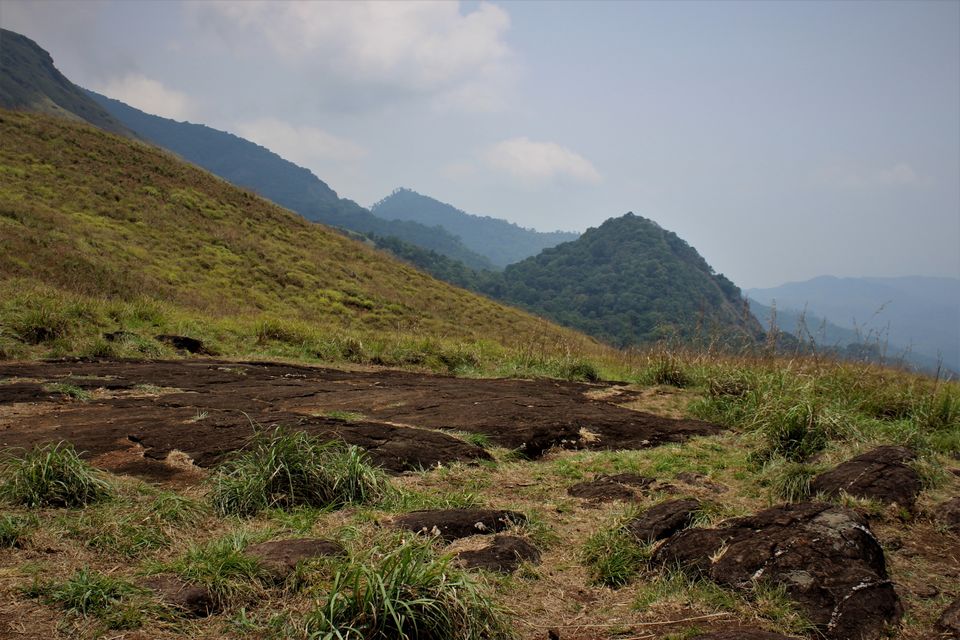 So finally after reaching the last allowed point to climb on this trek you get to see a natural formed heart shaped Lake. The beautiful lake with ripples on the water will amaze you with its creation. It supposedly never dries out of water and serves to be the drinking water for animals from the neighboring forests as told by our guide - the reason being tourists not allowed after sunset. We do recommend to start early and by 3:00 p.m. start your way back.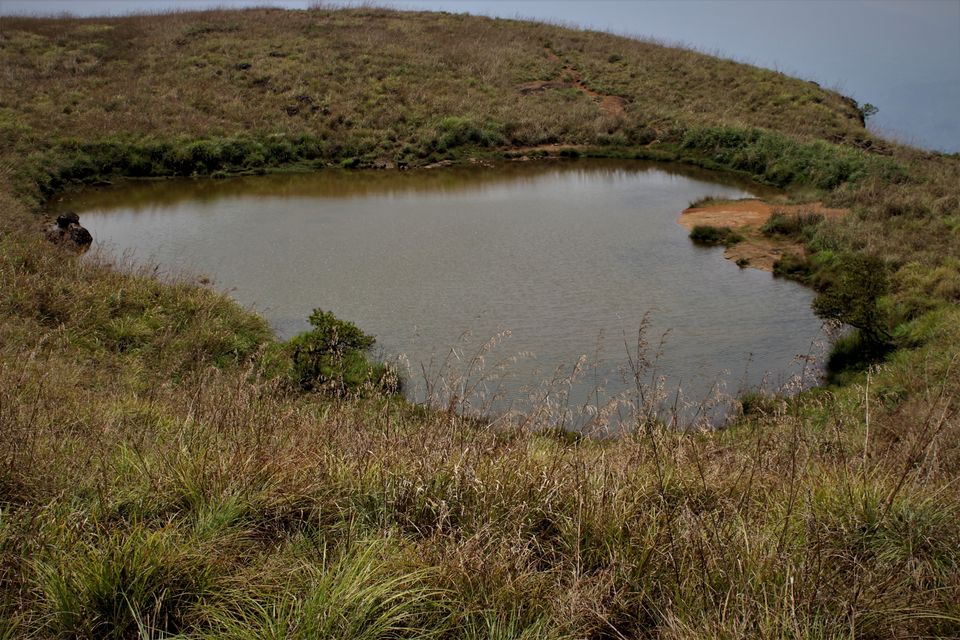 The birds eye view of Wayanad you get from this point, however needless to say is breathtaking and mesmerizing. I am sure, you'll be coming up with a lot more adjectives to describe this place. This 5 km trek almost took us 3 and a half hours but it was completely worthwhile. The stream of valleys and cliffs with the misty view around called for some great pictures.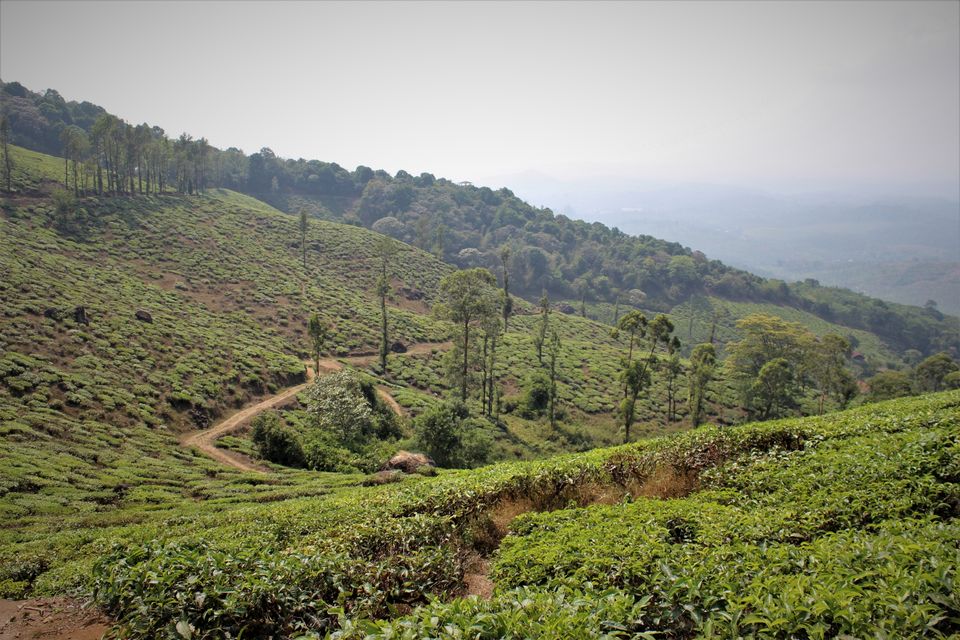 We thought to ourselves, what a picture-perfect camping site this can be, but we got to know, now it is banned by the government itself. We wished to the climb further up till the top of the peak. Unfortunately that is not allowed owing to some unsocial activities discovered mainly after sunset.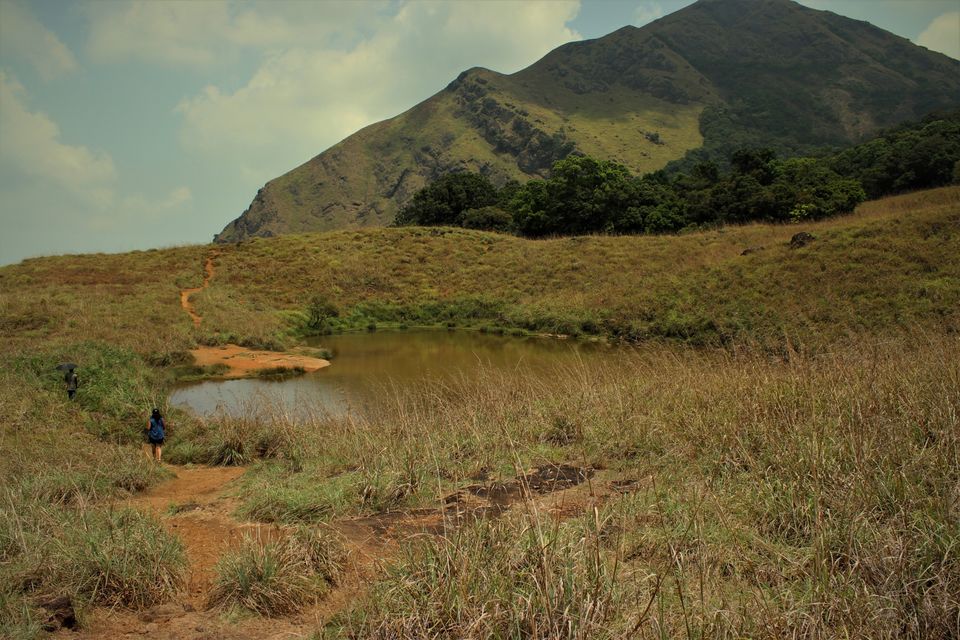 After discovering the area for half an hour more, we started on our way back. We tumbled couple of times, luckily not breaking anything - the trail being a bit steep and slippery. Almost 2 hours and we reached the ticketing counter again. At that point of time, no transport was found to take us back to the Mepaddi bus stop. So we had to continue walking for another two hours. The hike is moderate with less difficulties and challenges. The narrow path was not well paved but easy on your feet. The weather, view and serenity will however make it up for you.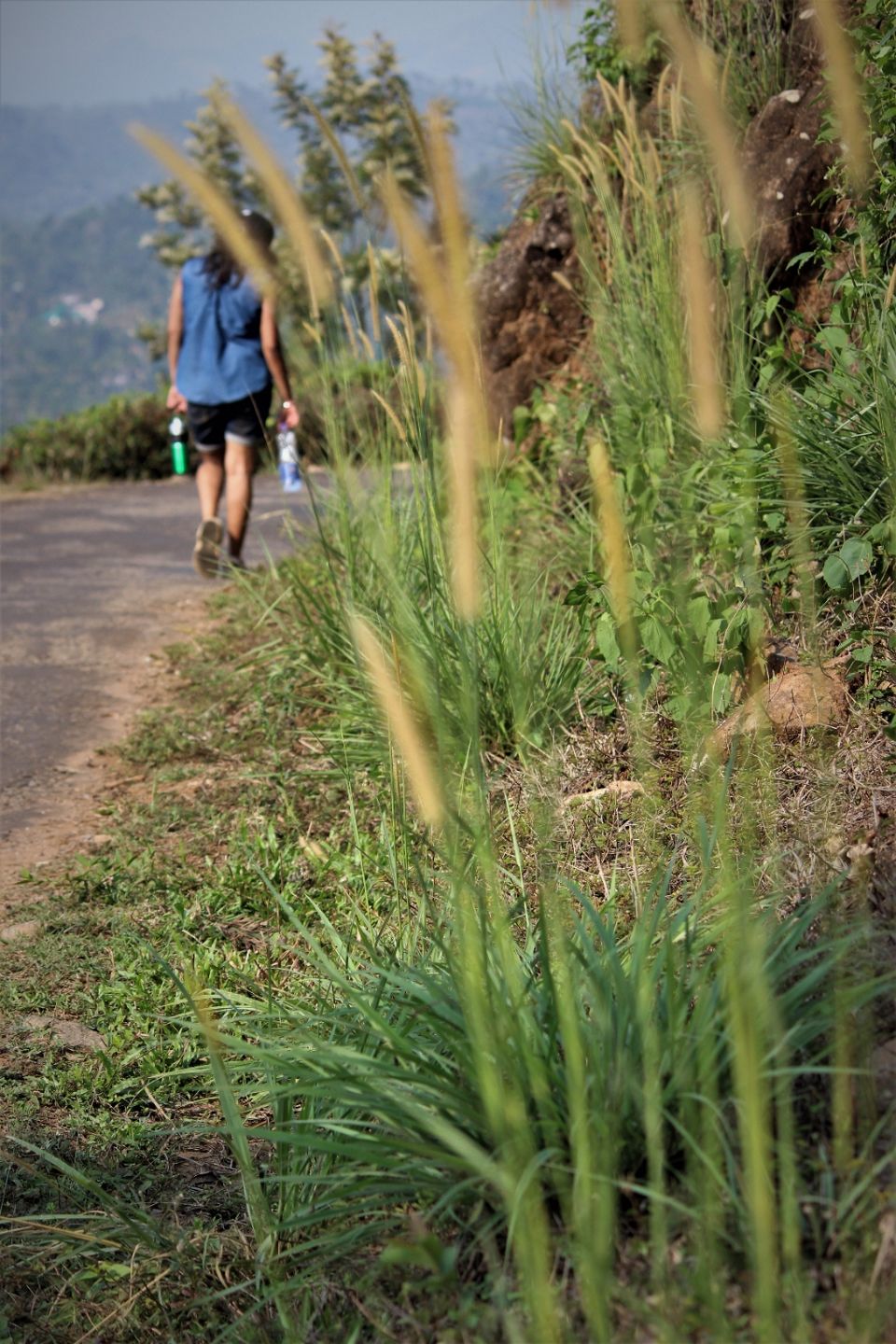 This hike being moderately easy, you can choose this to be the start of your hiking stories. This place not being popular among the many, it surely calls out to be visited to witness the wonder it is!
Frequent searches leading to this page:-
wayanad tree house tour package, wayanad kerala tourism resorts, wayanad chembra Peak tour package for 1 day