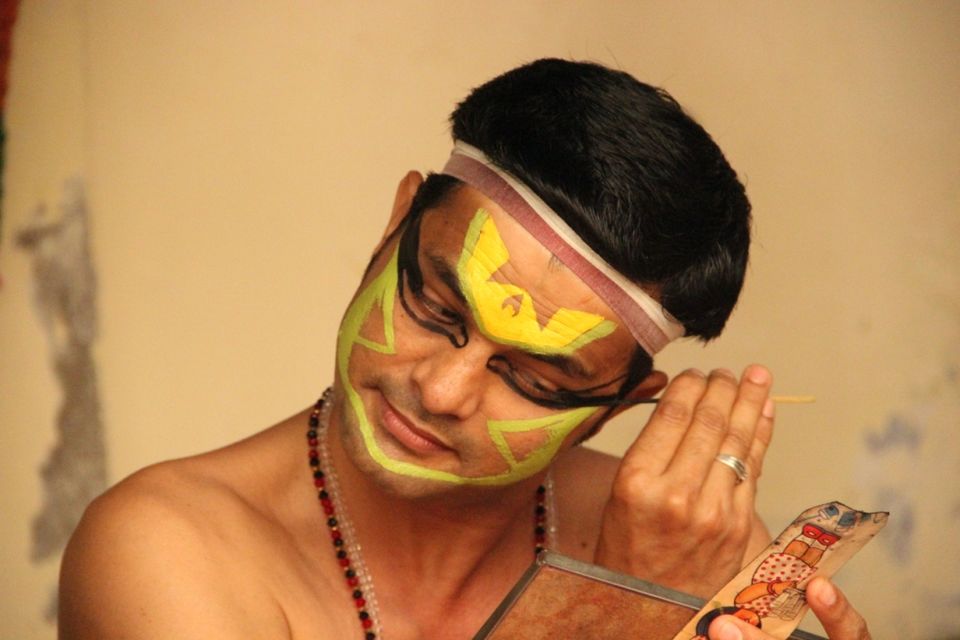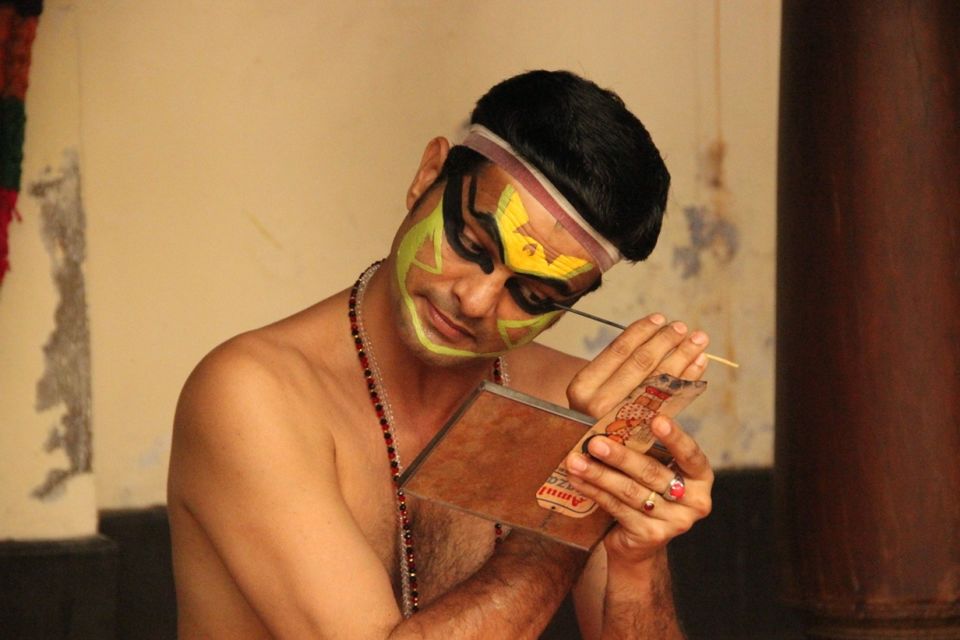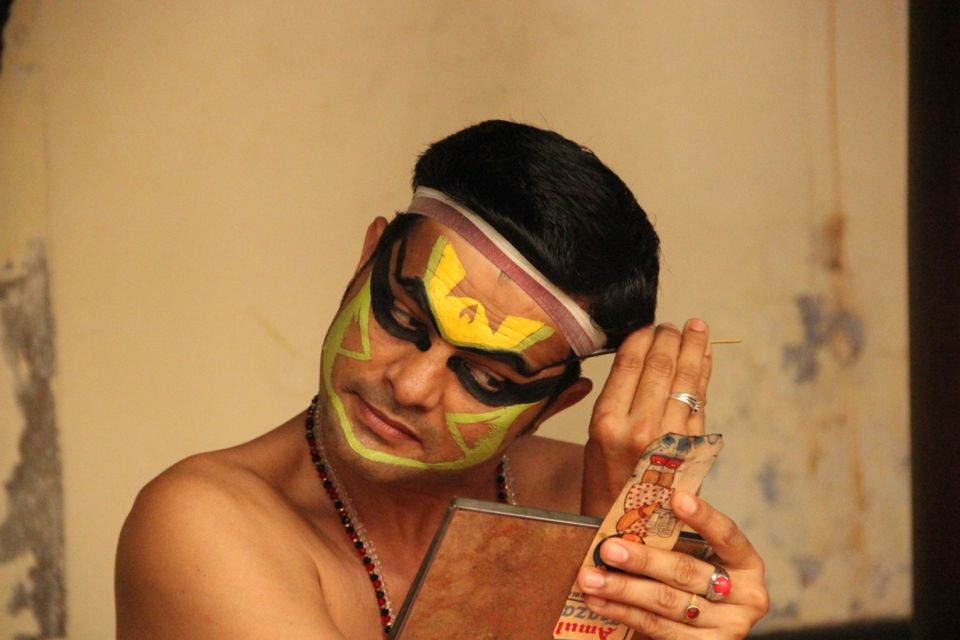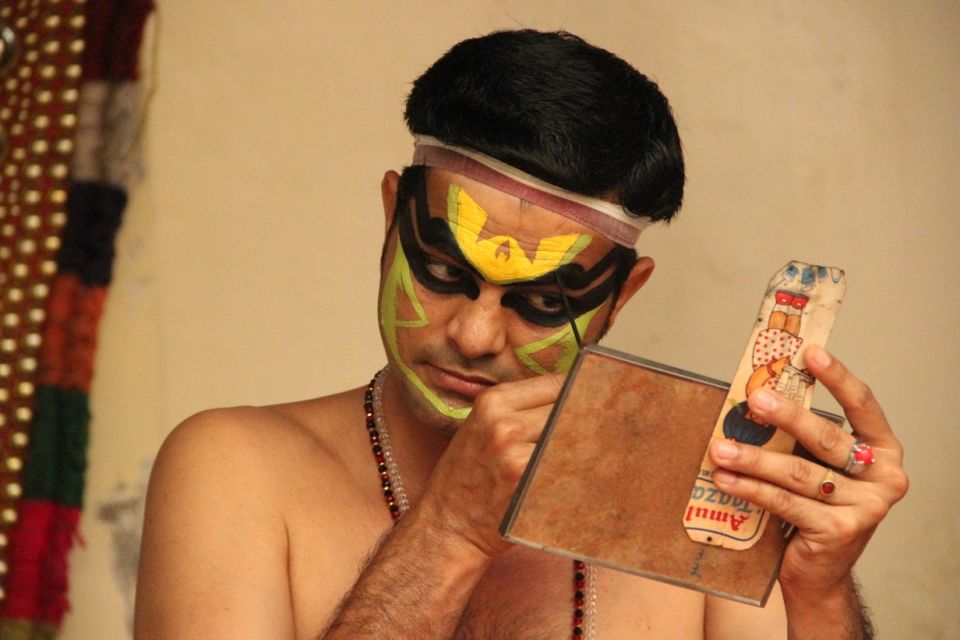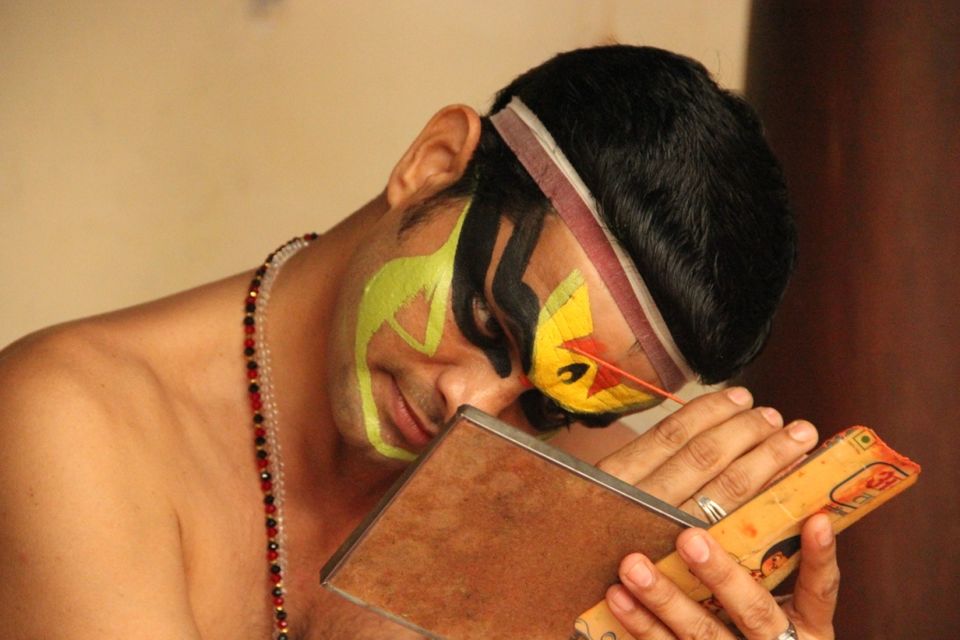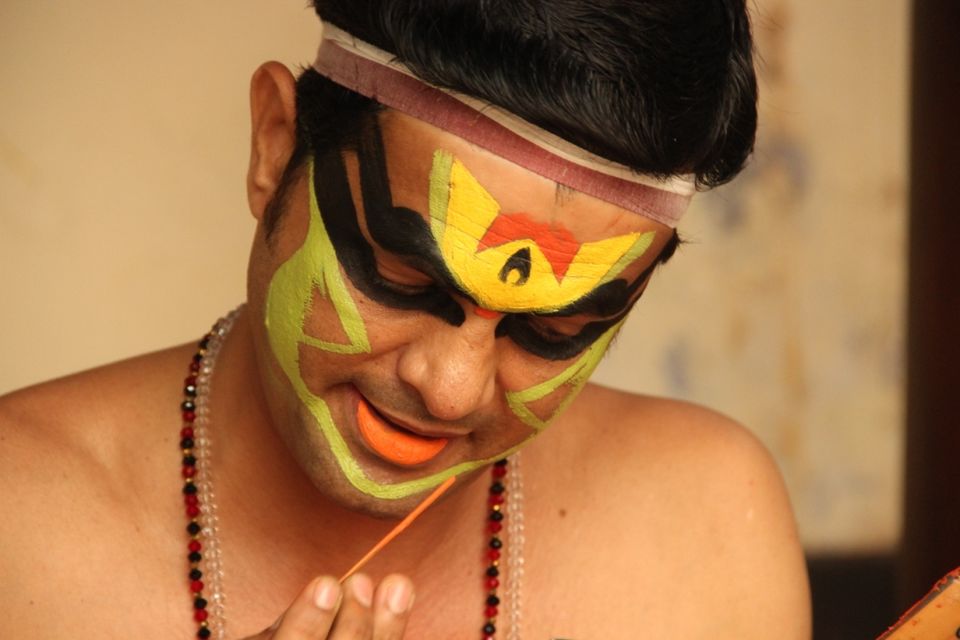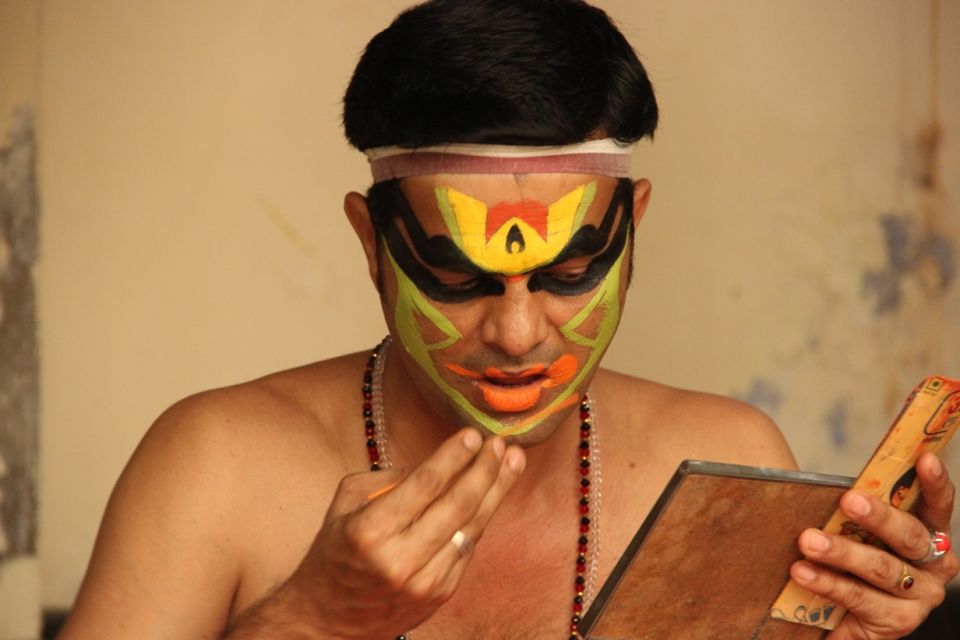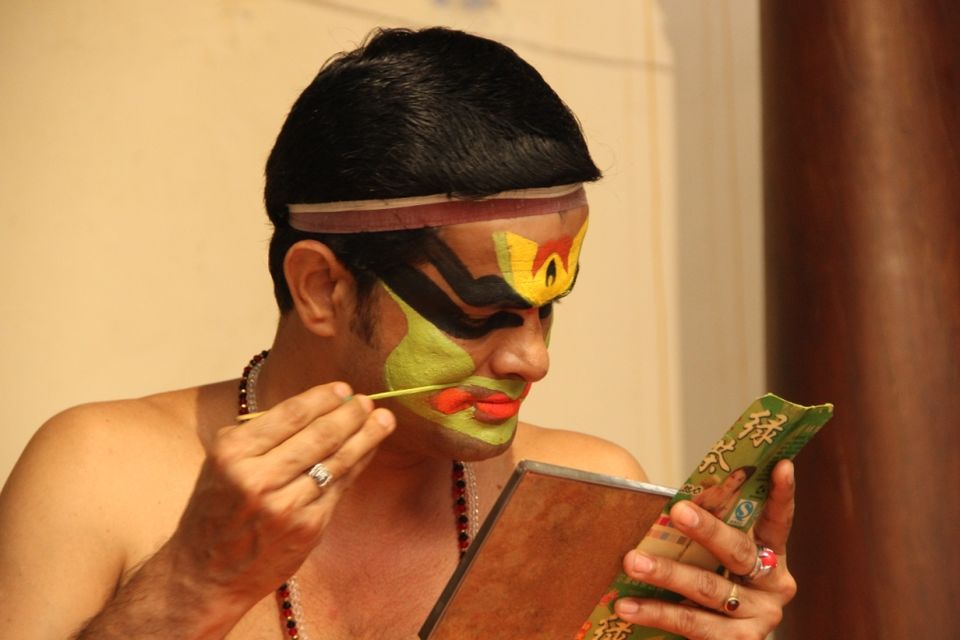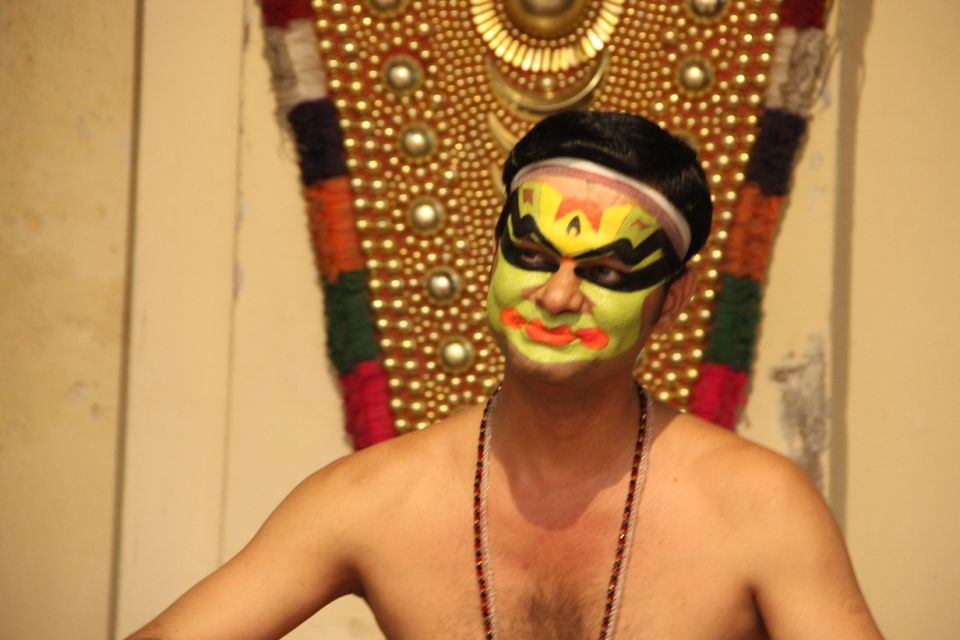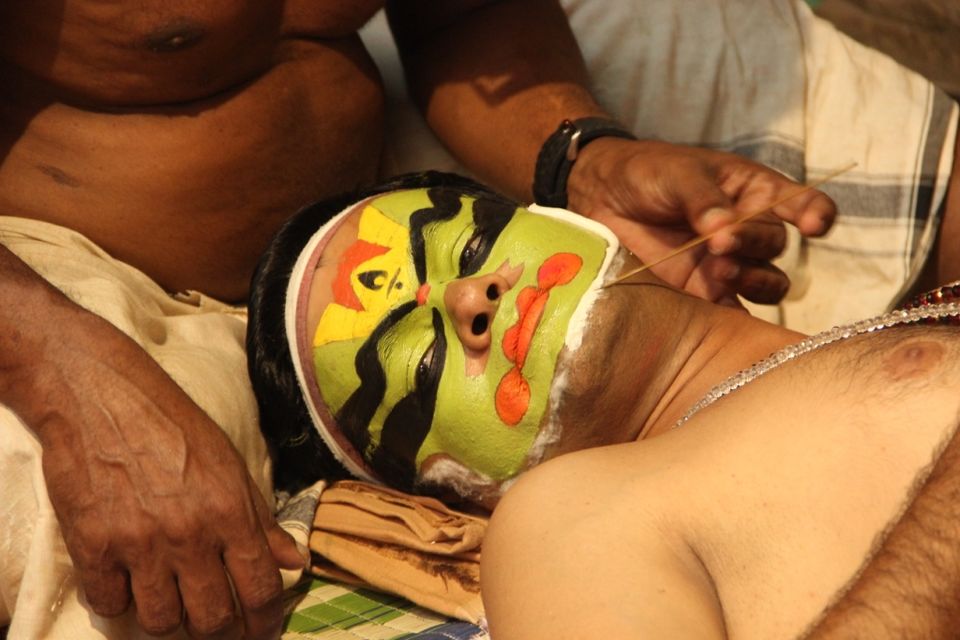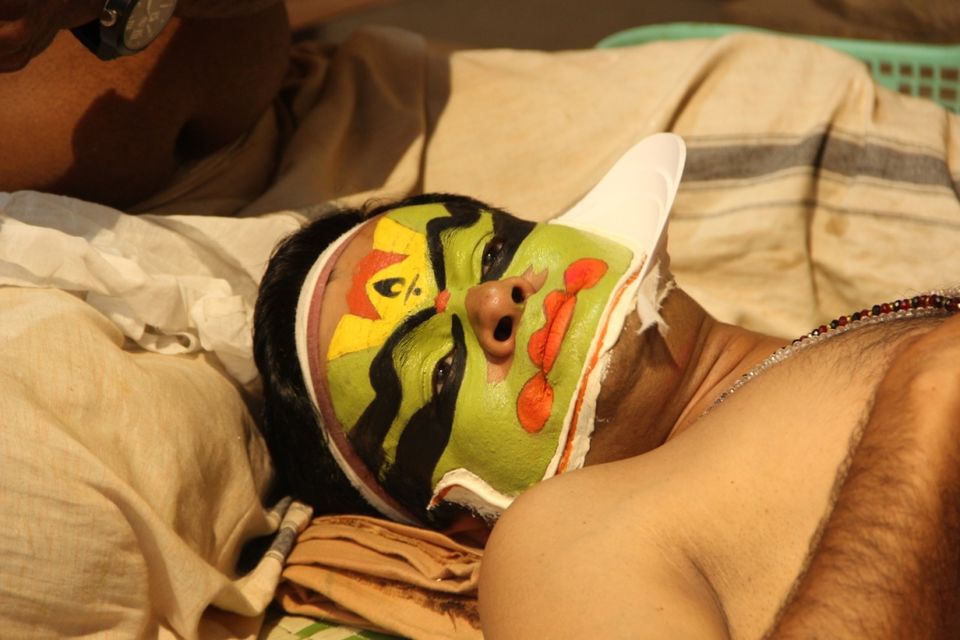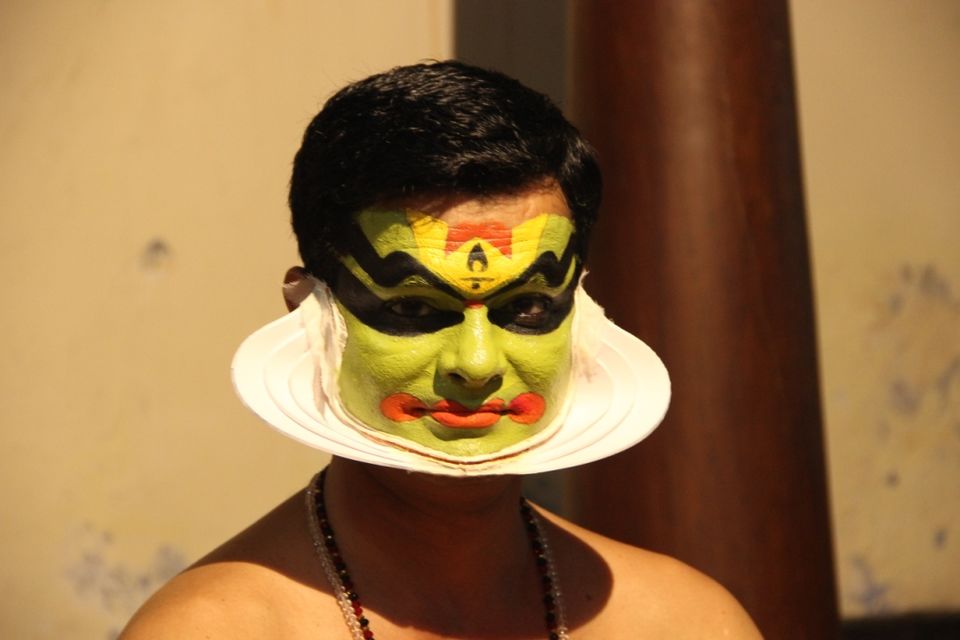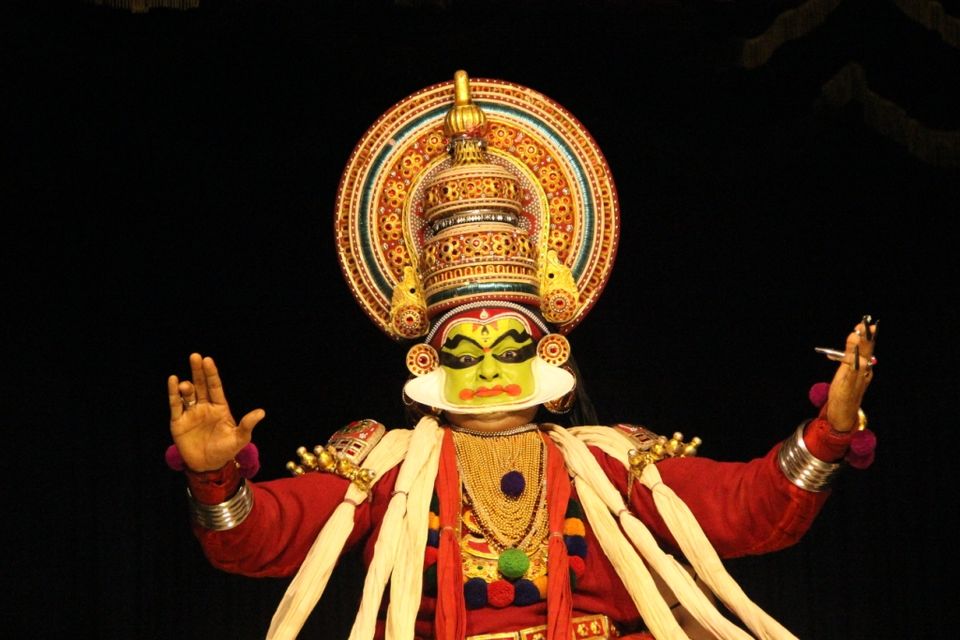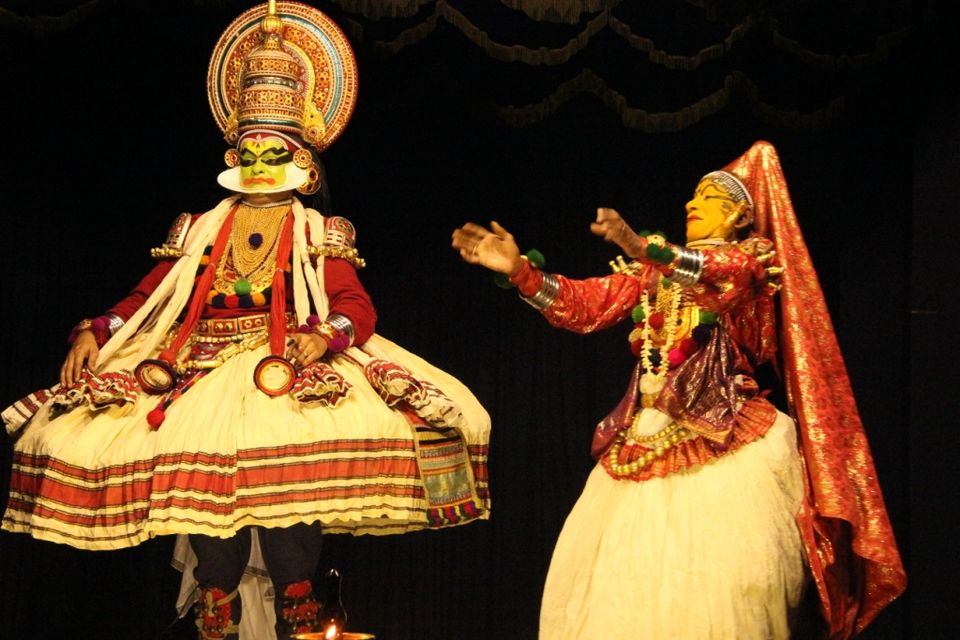 Sadunam Mohan, I gathered, is a very patient man. He spread out colorful powders on thin papers in front of him and started applying the strokes carefully.
"Everything used in Kathakali make-up is locally available. The white is made from rice flour, the black from soot, and the red from Vermilion. Other colors are made by grinding Manayola, a stone found in the Himalayas, available widely in Kerala at ayurvedic shops", said Sadunam. Color like orange is prepared by mixing two colors, red and yellow, with coconut oil as base.
"It takes two hours for the basic make-up and another hour for dressing", explained Sadunam in between strokes.
It was then time for the second stage of make-up by talented Chuttikkaran (make-up man). He drew white lines and built ridges using rice paste. On completion, the dancer looked magnificent.
With the costume on, Sadunam no longer looked like he belonged on earth, which, in fact, was the desired effect. As he performed on stage, in every way he could have been a celestial being like the very character he enacted.