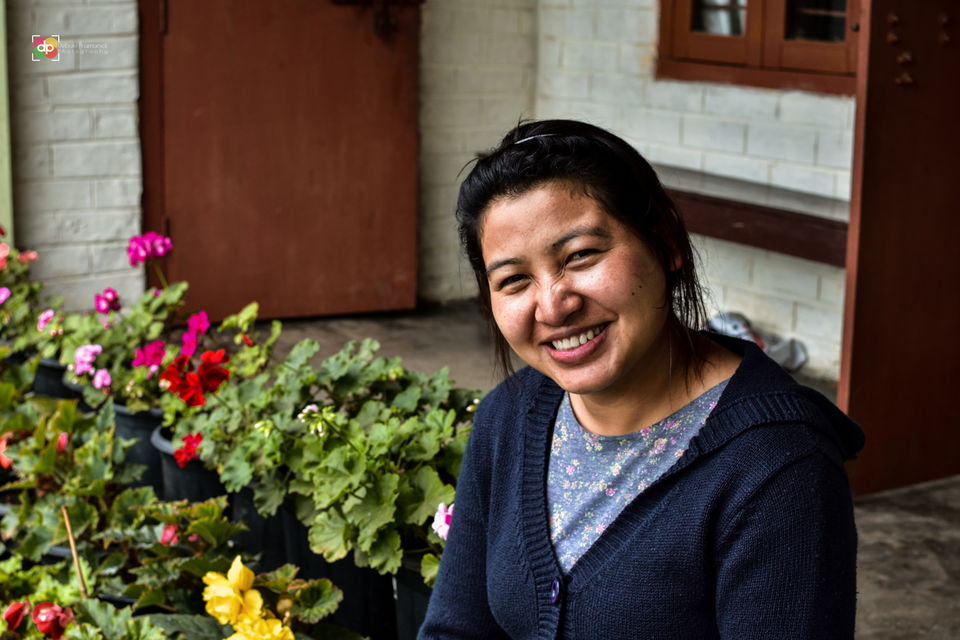 During our Dzukou Valley trek in Nagaland this June (9th June 2019), we booked our stay in Dawn Homestay at Kigwema (a few kilometres from Zakhama trek starting point), Nagaland. And we have no regrets that we opted for Dawn Homestay over other luxury hotels in Kohima. Read on to know why staying at Dawn Homestay can be worth every penny.
Well, if you plan to do the Dzukou Valley trek, you'll see that the internet is full of articles and blogs on how enchanting and beautiful the valley is; but there's very little on how to plan the trek, where to stay or from where or how to avail suitable transport or till when transports are available on that route. And it is due to this lack of some crucial information, that with a lot of dilemmas, I booked Dawn Homestay since one of friends suggested that staying at Kigwema/Zakhama would be a better choice before starting the trek from Viswema/Zakhama.
I got to know about this homestay from a friend of mine and some google blogs where they couldn't stop praising the host of the homestay. I became kind of curious to find out what's so special about Dawn homestay and soon found out once we reached the place.
When we arrived at Dawn Homestay it was heavily raining and we were hungry like the monster God 'Hastar' from the movie Tumbbad. Though Rovi didi aka Rovitono Yhoshii the host we talked to over phone when making the bookings weren't there to welcome us, but her sister Akieno Yhoshii made sure we receive everything, from freshly made food to hot water for bathing and asked about how was our journey till then and how we would like to proceed further. Isn't it how homestays are supposed to be like?
It is during the dinner time we met Rovi Didi and she sat there with us throughout the entire dinner and even after that discussing and advising us about the best routes, what to do with the transport confusions, how to proceed safely without a guide etc. She even drew us a map and explained every possible diversion we may encounter on the trail. Have I known this much helpful she will be; I wouldn't spend hours looking at my mobile screen and surfing the internet that day over enjoying the rain-drenched beautiful surroundings.
The rooms we were allotted were clean and nicely decorated. The rooms we saw had two to three single beds with clean bed sheets and soft pillow and blankets on them. The beds were comfortable and the rooms felt cosy, warm and homely.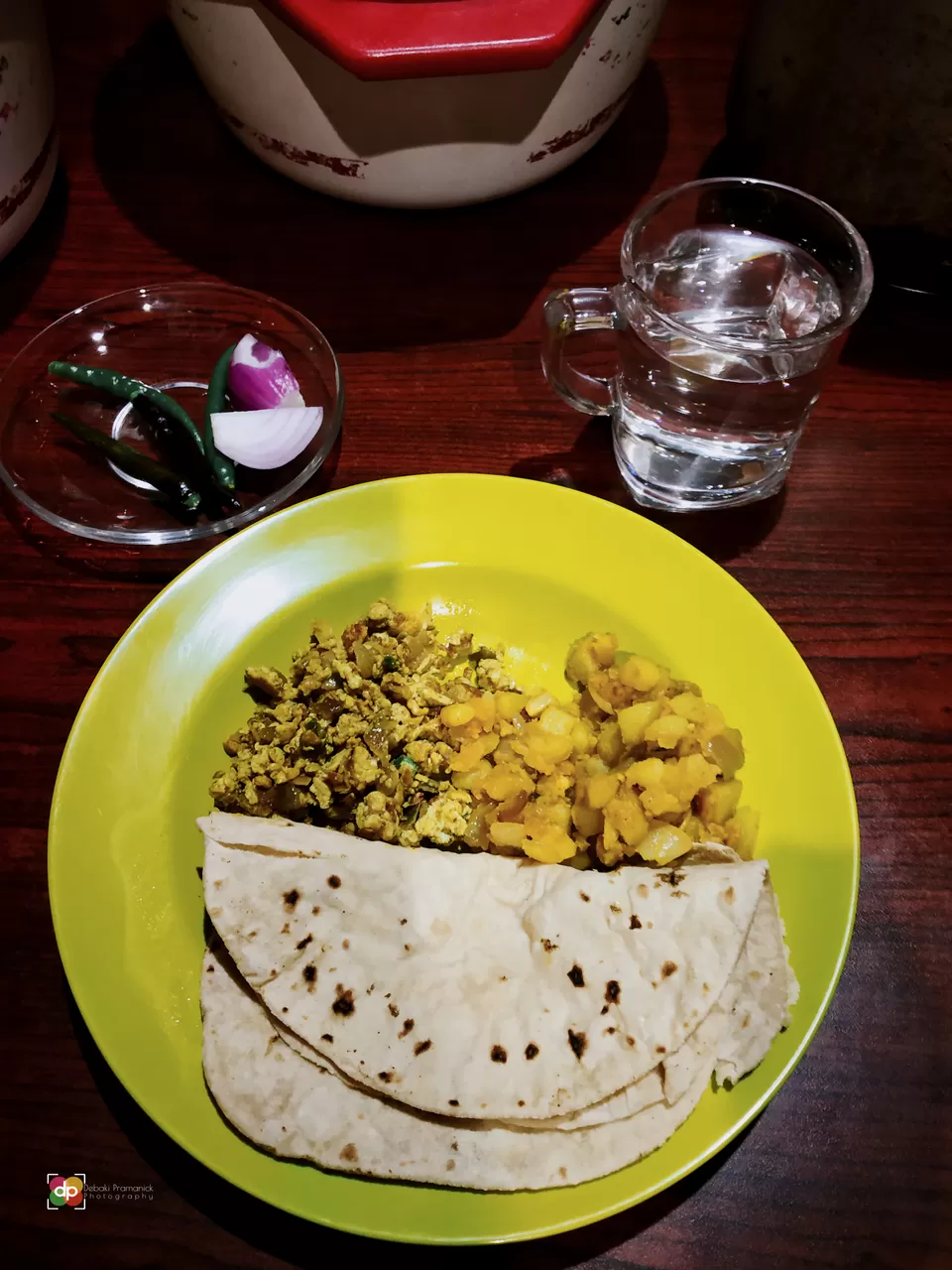 The food was delicious, nicely cooked and served always on time or whenever we asked it for. The vegetable she uses to cook our meals were from the garden and the vegetation field that she and her family own. To be honest, we didn't expect that the host of our homestay would spend such quality time with us telling us all about that region and funny incidents related to the trek there.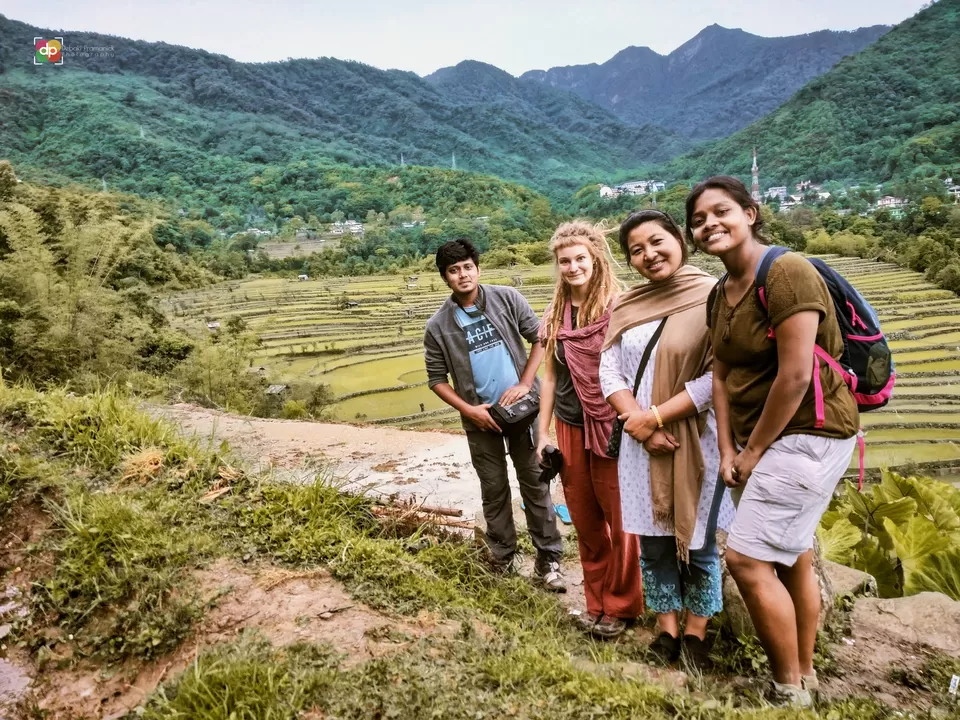 Rovi didi even took us to her village and turned our otherwise lazy and boring evening into a learning experience about the Naga traditions, the Kigwema village (her village) and the cultivation practices there. She also encouraged us to take as many plums and peaches we want from the trees of her garden.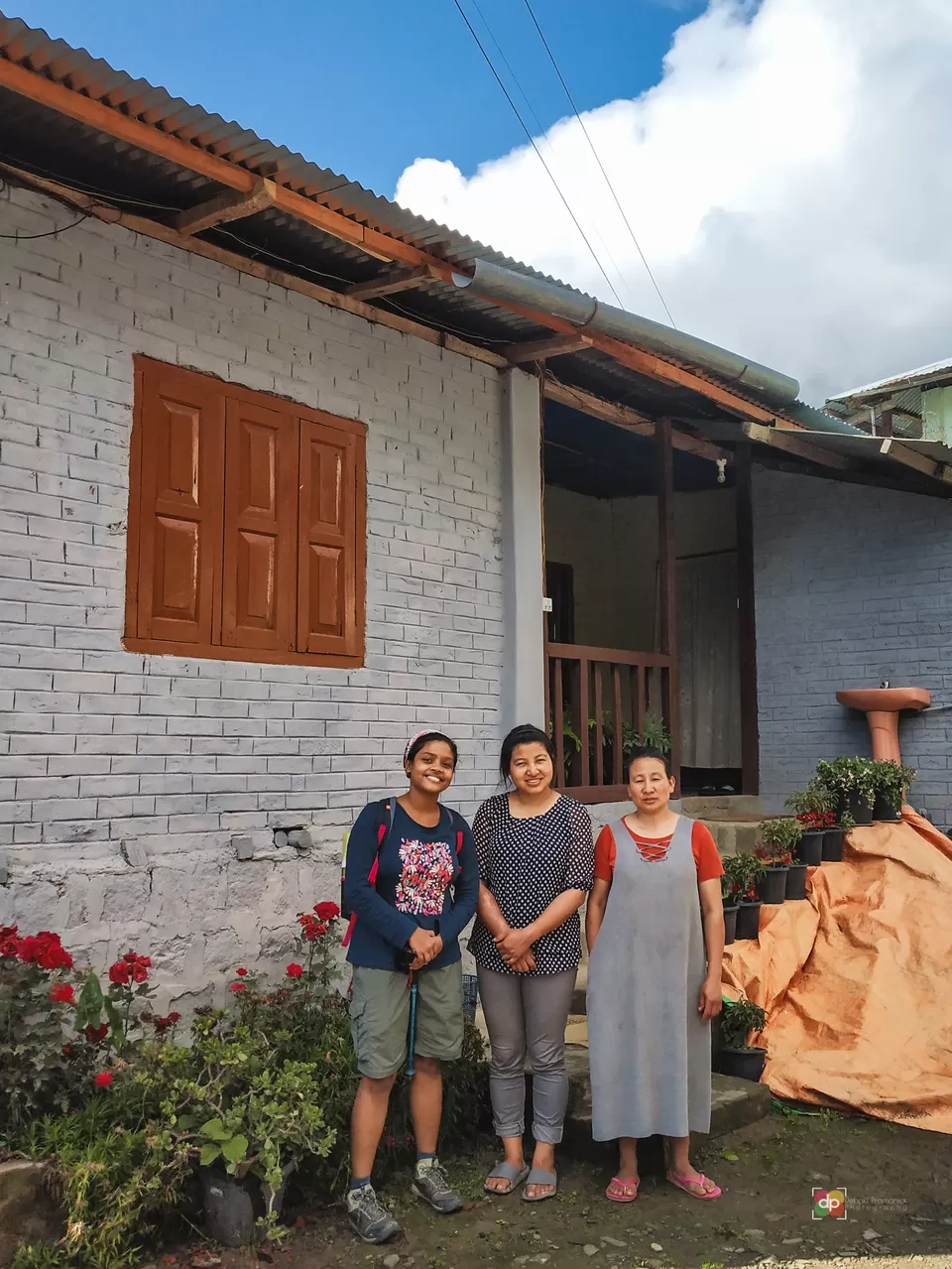 Her always smiling face, her assistance whenever needed and her caring has made our stay in her homestay one of the most comfortable accommodation experiences ever. She always told us that no matter what difficulty we face during the trek; we could always call her for assistance. She seemed genuinely concerned about the well-being and safety of each and every trekker staying there at her homestay. In the end, I can say this for sure that had we not stayed in Dawn Homestay, our first-time experience of the North-East wouldn't have been this much beautiful and pleasant.