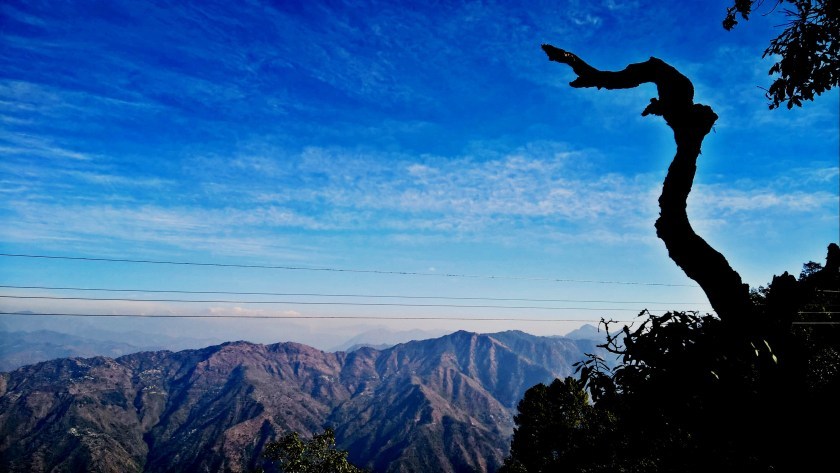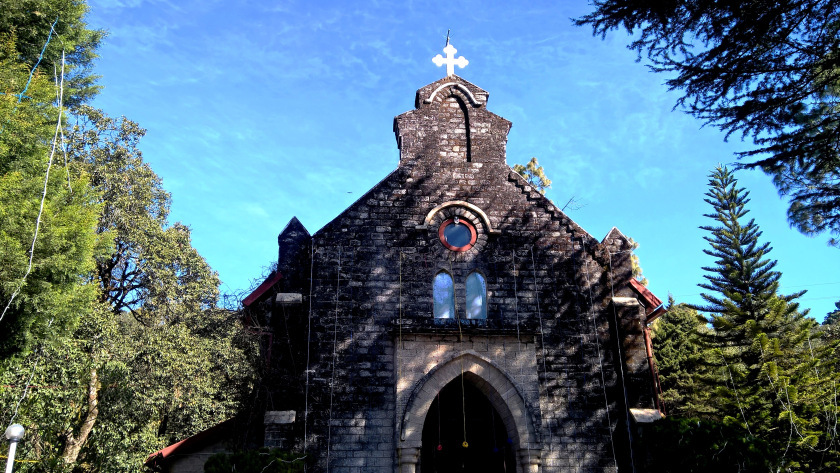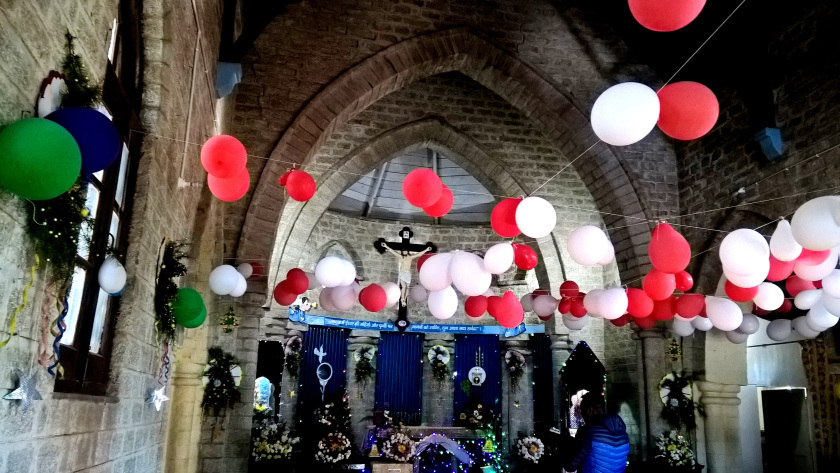 Come a long weekend, and we are all set to plan a drive away from the bustling city. Strangely, our idea of a perfect destination seems always to have the two traits: less people and seclusion. When internet browsing showed up Lansdowne as a suggested destination, we felt lucky. It fits the bill perfectly. It's the nearest hill station from Delhi, is sparsely populated and so blissfully quiet.
I have always had the picture of a perfect hill station etched in my mind: a small, sleepy village nestled in the folds of the Himalayas, surrounded by majestic pine forests. Its people, honest and hardworking, welcome you with an easy smile. They grow beautiful orchids in their back garden and on Sundays congregate at a quaint church for worship and share a close bond of familiarity with each other.
Never did I realize that I would actually chance upon such a place in Lansdowne. For me, the most beautiful place in Lansdowne is the St. John's Church. It was Christmas when we went there. The stone building had an old world charm about it, Decked up in festive colours, the place beamed with happiness. Local folks had gathered there to share the joy. There were homemade plum cakes for everyone and the Pastor himself was serving hot coffee to all.
Lansdowne, on the first arrival, mesmerises one with its peaceful beauty. The small town had been connected intimately with the history of the British rule in India and has a colonial charm. It's a part of India, still it has the spirit of a wee village in English countryside. Stone cottages, with elongated chimneys, wooded interiors, the rustling of pine branches in the quiet night, the soft glow of light coming out of the high windows of the church- all seem straight out of an English novel.
Besides the beauty of nature, Lansdowne has a number of popular tourist attractions as well, like the tip-and-top view point, which offers an unobstructed view of the surrounding mountains.
The Garhwali Museum is a must see. It narrates the history of Garhwal and Lansdowne. The museum has a well-stocked collection of weapons and artillery used by the Garhwali regiment.
Bhulla Taal, a small man-made lake, is another point of attraction. One can enjoy a boat ride here.
There are very few tourists in Lansdowne. As a result, very few hotels. So my suggestion would be to book your stay at least one month prior to your trip.
The best way to travel to Lansdowne is by your own car. The route takes through Meerut to Kotdwar and then Lansdowne. The drive takes only 6 hours or so. Alternatively, one can take the Mussoorie Express or Garhwal Express from Delhi to travel to Kotdwar station and then hire a cab to Lansdowne.
Lansdowne is a sleepy town. Small, quaint and peaceful. It's ideal for travellers looking for peace rather than thrill.