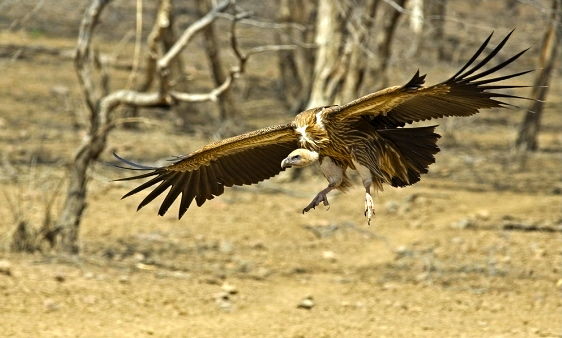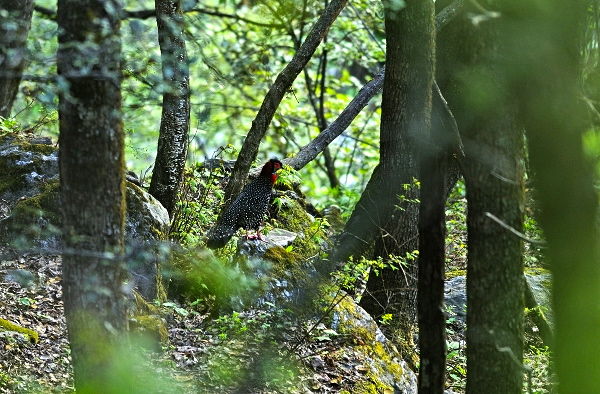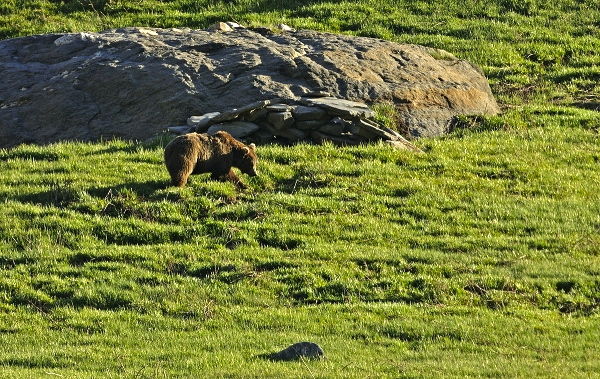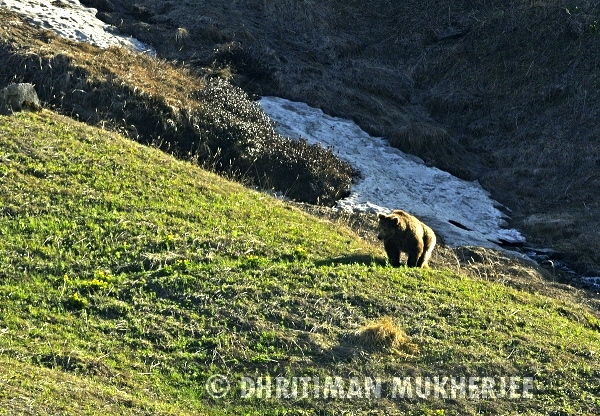 I have always been drawn to nature. There is something entirely unpredictable and thrilling about witnessing animals in the wild that has kept me hooked to wildlife photography all these years. Nothing in nature repeats itself, and every corner you turn is a new frame, a new shot. It keeps you alert and makes you hyper-aware of your immediate surroundings, but it also equips you with endless patience -- I have, on occasion, chased a particular species for years on end, just tracing its footsteps or its calls... some times to no avail. There is a certain glamour attached to wildlife photography -- the idea of a life on the road, the equipment, the ruggedness -- that might wear off for many when confronted with reality, but for me the effort that goes into the making of each photograph is my gift back to nature for the joys it has bestowed upon me. If I can, through my visuals, help inspire one more person to rethink their callousness towards nature, I will have done my job.
I typically like to research beforehand species that have not been photographed or photographed well enough and then try to predict their behaviour and follow them to their natural habitat. This trip is a recounting of one such 20-day long chase in the Kullu valley for a bird that had never been photographed before -- the Western Tragopan. This trip came on the back of five previous ones that had not yielded a successful picture, but this one in 2010 turned out to be doubly successful -- I even managed a picture of the rare Himalayan Brown Bear while trekking back by an unconventional route. 
There is a story behind each photograph, and I hope it becomes apparent in the tales from this Himalayan sojourn.
The Great Himalayan National Park is a safe habitat for birds and several really rare species flock there -- including the Western Tragopan that dragged me here. A bright plumaged pheasant that is found only in the Himalayas, it had never been photographed before. Though there are plenty of them scattered across the sprawling Park, they are shy birds and very hard to actually spot. My trip consisted of following the call of the Western Tragopan for 20 days across the National Park -- camping at conventional and not so conventional spots along the way -- crouching around trees, making my way through thick forests and glaciers, carving a path where there was none. All of it was worth it, however, when I managed this picture.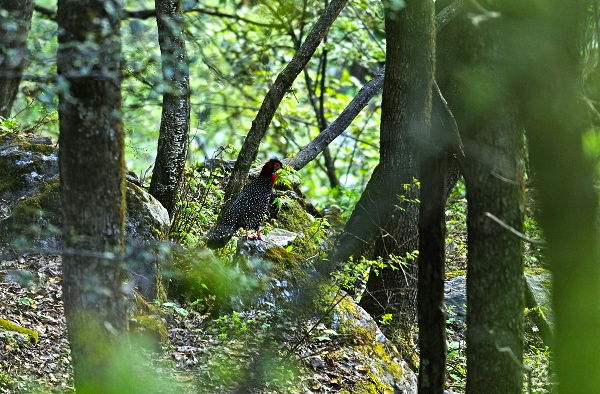 In hot pursuit of the Western Tragopan, I had decided to take the Eastern Valley round trip of the National park -- going through the right bank and coming back from the left bank. The return, especially, was difficult -- with no marked out route, I had to cross glaciers and tread in places no one might have gone before. It all turned out to be for a good cause, however, because it was on this slippery, dangerous return route that I finally caught a glimpse of the Himalayan Brown Bear that I had been chasing for the past eight years! Though I could only manage this long shot, it has served to whet my appetite and I am determined to keep coming back for a better shot.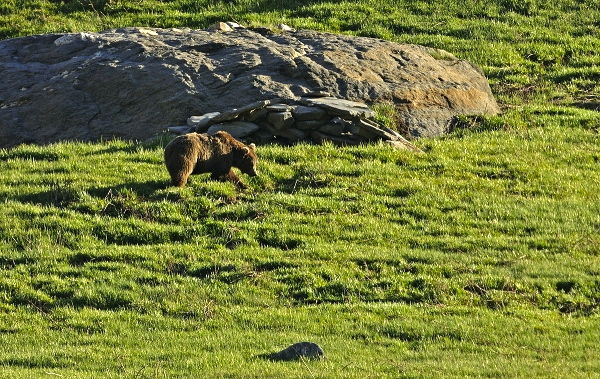 As a photographer, you always hope to get a new perspective on that which has already been captured on film. And these opportunities present themselves when you are least expecting them. While on my way back from this particular trip, I decided to take a breather and visit a friend who lives in Kullu. This friend of mine happens to be a national level acrobat and we decided on a whim to go paragliding in the Naggar valley, just for kicks. I thankfully carried my camera with me -- and, mid-flight, found myself flying alongside a gorgeous vulture. This picture was a result of that fortunate series of events, and now I find myself wanting to go back and capture it from even newer angles. The thirst truly never dies.