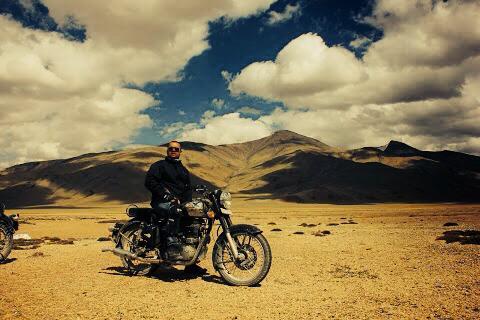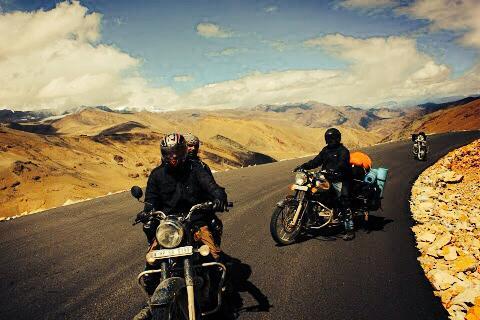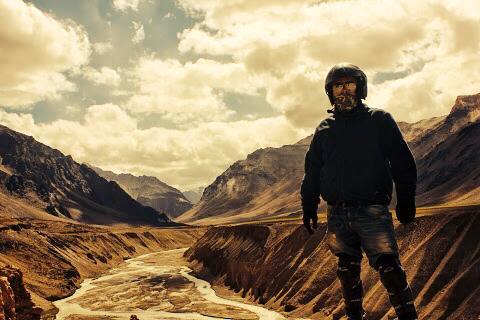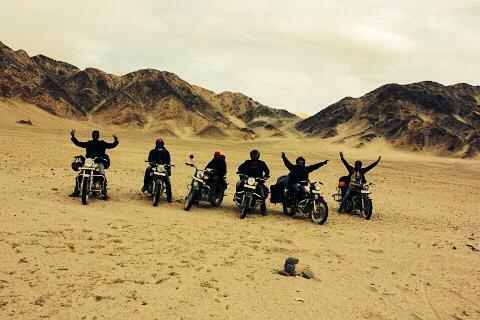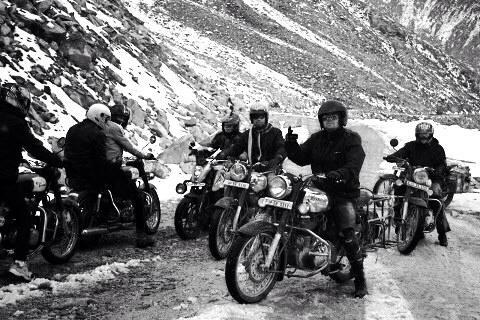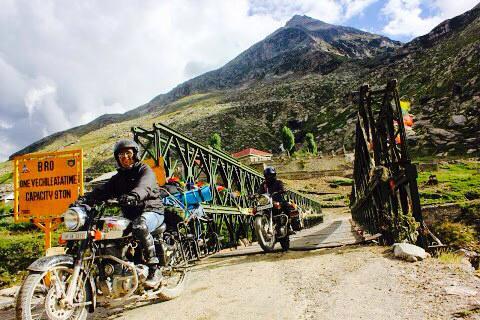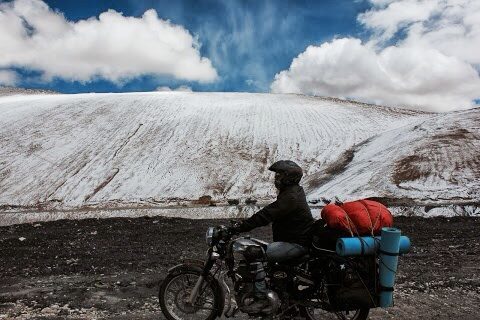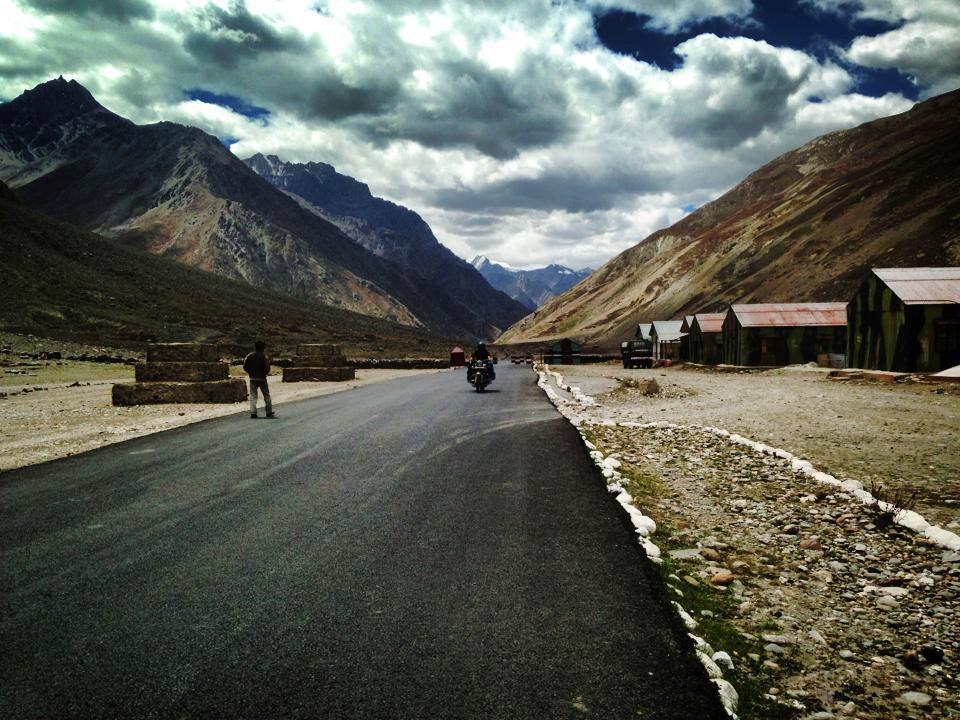 I will try not to make it a very complex and lengthy description, but it may not just be possible considering the experience we had, so please don't kill me.
This trip is the best that can happen to someone who is a wanderer, a pro traveler, an amateur, a photographer and maybe someone who is fed up of life, eventually everyone who is born on this planet. Apparently if you are in India and you have not yet explored the journey to this wonderful place(please note I am saying Journey) you have seen nothing. I always thought going to Leh ladakh would be an adventure, however to my surprise it turned out to be the most refreshing 10 odd days of my life. Here's what happened:
1. Quit Your Job
Me and my friend Siva had just quit our Jobs and we kept a nice 15 day break for ourself before joining the next one so that we don't have to keep asking our bosses for leaves. Trust me it's the best time to plan a trip. You don't have to worry about the targets from the current Job and the next drill has just not yet started. We were accompanied by 4 more people, all for the lack of a better word belonged to the Southern part of the country. Yes, I was the only Punjabi guy caught in between. I would have seriously needed an interpreter had it not been for the beauty of the journey that lied ahead of us.
2. Reach Manali and hire the Bikes
We reached Manali from Delhi in an overnight Journey on a Volvo. The next morning we took a hotel for a couple of hours to take shower and get into the travel mode. We hired 5 Bikes 3 of which were Royal Enfield 500cc and 2 of them were 350cc. Since none of us was really into bikes, we also hired a mechanic who rode along with us equipped with a tool kit carrying all the potentially replaceable parts and hence the Journey Began.
3. Reached Keylong at the end of day 1
Since we started around noon and wasted a lot of time in renting the bikes, we could only make it till keylong on day 1. Keylong is approx 120 kms north of Manali and you need to cross Rohtang Pass to reach there. It is probably the last place where you can find a hotel and some decent brand of liquor before reaching Leh. We obviously had a fun ride till keylong and planned to celebrate our stay by blending some pride(Yes, you got it. I am talking about Blenders Pride) into it.
4. Day 2, Left Keylong at 7:00 AM
It's not recommended to consume alcohol while you are on such a trip, especially when the weather changes so frequently and so does the oxygen level. We got up with a slight hangover and immediately finished our breakfast and left for Sarchu our next destination and probably Pang if we are on time. The real journey begins from Keylong. The roads get a bit tougher and winds start blowing real fast. But the view is mesmerizing, you just don't get to see this everyday. We reached Sarchu around 2:00 PM, so we thought of making up for the time lost the previous day. We decided to camp in Pang which was only 80Kms more from there. Having a lot of time in Hand before the sunset, we thought we will make it easily. Sarchu to Pang is one of the toughest rides. Temperature just drops and if you are not wearing adequate clothing which happened in my case, you can easily drain a lot of energy in no time. The roads are not smooth as they were earlier and if your gloves are not warm enough,you may find it really hard to press the clutch again and again after a while. The hands just give want to give up. However to cut the story short we reached Pang just as the sun had set. It is strongly advised not to sleep in either Sarchu or Pang on the upward journey to Leh as it can cause Acute Mountain Sickness leading to headache, nausea, dizziness, vomiting and in some cases even death. We obviously didn't know this before and had to options to sleep in Pang. Option 1 was sleeping in the Tent while the second one was a concrete room. We collectively decided to sleep in the concrete room as it was too cold to sleep on the mats. We were 6 and there were another 6 people in that one concrete room and not to forget that Pang is the world's highest Army transit camping site and the oxygen level is very low. I woke up in the midnight with the sound of someone using an oxygen cylinder. With so many people in one room the oxygen level had further dipped. 4 of us then decided to spend the night in the tent. It's better cold then suffocating.
5. Day 3, Pang to Leh
The next day was an unexpectedly pleasant one. The roads were amazing, I was even able to find a Punjabi dhaba in Upshi and the food was not that bad either. We even crossed the world's second highest pass Taglang La which stands at an elevation of 17,480 feet. We even did some off roading and that's where the 500cc showed their real muscle, I absolutely loved the power this bike has. We reached Leh in time and had another small blending with our pride.
6. Day 4, On the world's highest motorable road
Day 4 was planned for Khardung La, the highest pass in the world which stands at an elevation of 18,379 feet above sea level. We started our day on time, but the weather was not on our side. We could see dark clouds on the other side of the hills and met a few disappointed travelers on our way to Khardung La, those who were coming back as the pass was closed because of heavy snowfall. We had to give it a shot, so we decided to move ahead. We waited and waited at the South Pullu check point and to our joy came the good news. The snow had cleared and we could proceed further. From South Pullu Khardungla is only 15 kms. We rode around 10kms alongside the snow covered mountains when it started snowing again. We were this close to reaching Khardung La when we had to return back. We spent the evening exploring the streets of Leh.
7. Day 5, Pangong Lake
It started getting funnier after day 4. We could not make it to Khardung La, so we thought of compensating it with Pangong Lake, the lake believed to be in the last scene of 3 idiots. That's where the spare parts started screaming. The first bike to break down was that of our Mechanic, yes you again heard that right. The 3 idiots made it to the Pangong as they had a flashy red car that belonged to Chatur, however the 6 idiots got stuck on the Chang La, the world's third highest pass because of the breakdown and because our mechanic was not so Chatur. As per the mechanic the bike won't be able to make further uphill, and we would need to get back int time to search for the spare part or we will be one bike less for the rest of the trip. Nevertheless we came back in time and enjoyed the non-veg meal at the Punjabi dhaba in Upshi. Decided to stay there for the night and by this time we had got acclimatized.
8. Day 6, Journey within the journey
By this time, you have already seen the scenery once. You have already adapted to the climatic conditions, you know what it takes to ride on those bumpy roads, survive on limited food options, sometimes no food options for miles. You don't have the pressure to reply to those texts,emails,fb posts. You just cannot connect with your loved ones no matter how hard you try and eventually you just give it all up for a conversation with yourself. You realize, Life is so easy without the Gadgets. You just have to eat, sleep, enjoy the nature, talk to those few available people you meet at food junctions, ride your bike, raise a thumb to anyone who passes you by on their car or bike wishing them luck for the journey ahead. You just have to enjoy the road as it comes, you do not need a crowd in your life. Trust me those few people that cross your mind when you have no one around in these beautiful yet deserted lands are the ones you need to come back and stick with. Well, like everyday life such thoughts can be disrupted even in these beautiful lands especially when you don't see your mechanic following you any more. It had been sometime before we realized we are running one short. We waited for half an hour before a couple of us decided to go back and have a look. Mr. Mechanic's bike had finally refused to move an inch further. We decided to drag it along and park it in a house from where the bike owner could later recover his bike. We shifted the mechanics stuff on other bikes and he rode pillion from there on. With excess baggage on a couple of bikes, the carriers started wearing off and soon we had another halt because one bike could not carry any more stuff. We needed help. To our rescue came a guy who was driving an SUV and agreed to drop our luggage off till Sarchu. Another exciting day came to an end.
Day 7, Homecoming
This was probably the last day before we reached Manali. The trip had taken a bit of physical toll on us, on one end we were glad that we will reach Manali tonight and on the other we knew this was one trip we will miss in times to come. We had by this time seen the world's 3 highest motorable roads, some wonderfully well built roads, the passes, and quite a number of people traveling in cars, bikes and even bicycles. We had clicked some really great pictures, missed a few opportunities to see a few more places, saw a couple of breakdowns and a minor accident. Experienced how less we need for survival and hungry and greedy we have become. Inside we knew we will have to go back to lives of Laptops and Smartphones, because that's the life we have chosen for ourself, but this trip gave us a sense of coming back to life, the actual basics of it. We reached Manali and I remember driving back really slow adding a few extra minutes to the memorable journey.
We returned the bikes, booked the hotel, talked to our families over the phone and within hours were back to gadget operated life. This will probably be the most remembered trip of my life, To Leh from Manali and back, On a Bike - Royal Enfield 500cc, I just got Leh'd !!