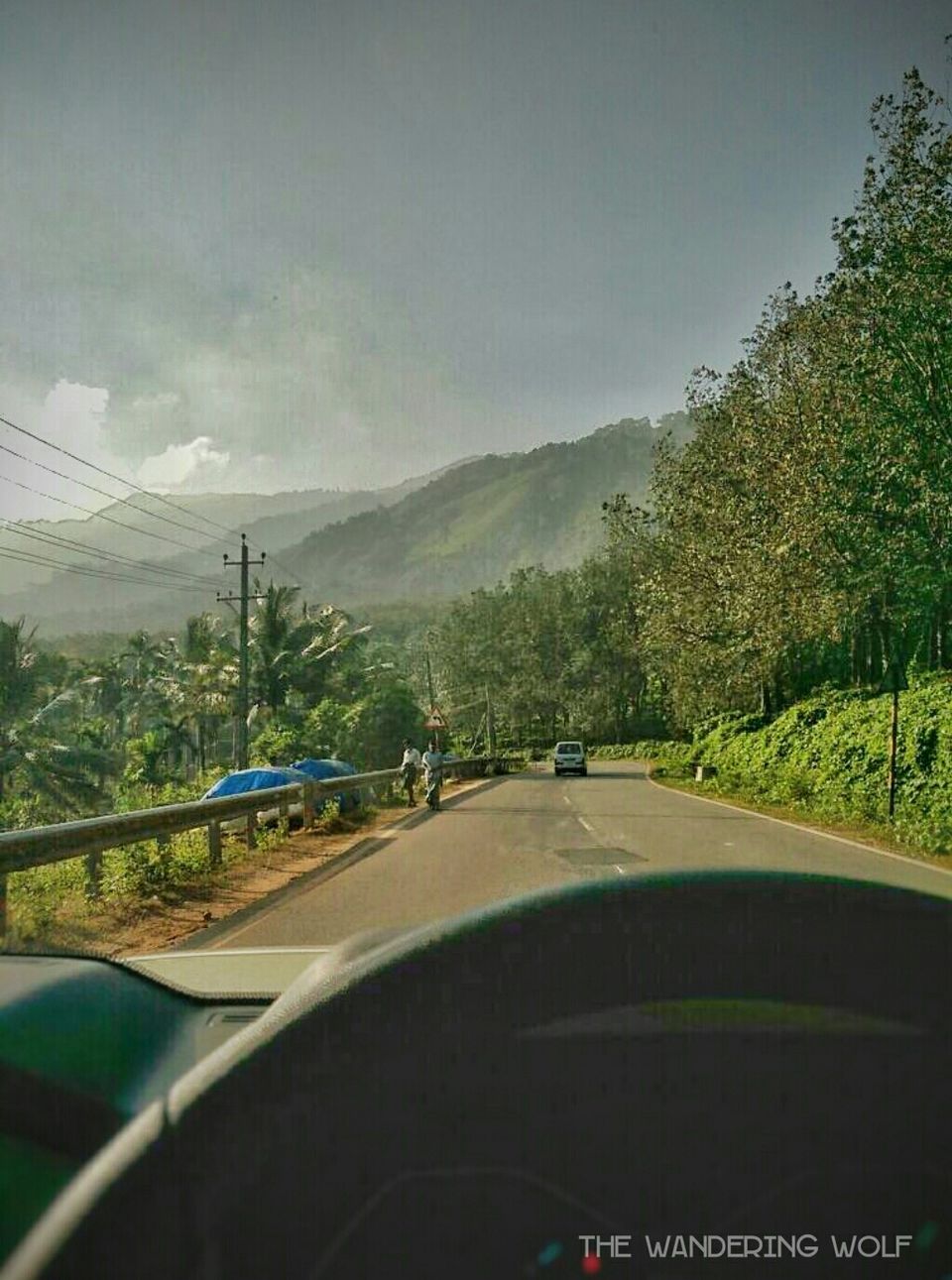 I don't know neither how Scotland looks like nor how it feels like, but after taking a trip to the Scotland of India aka Madikeri I feel Actual Scotland might be similar to it.
After having a BBQ night out, Group of 6 having a reunion, the very next morning we drove to Madikeri from mlore on our Scorpio. Long drive with loud music and a smooth like butter road, what more do you want to spend Christmas holidays.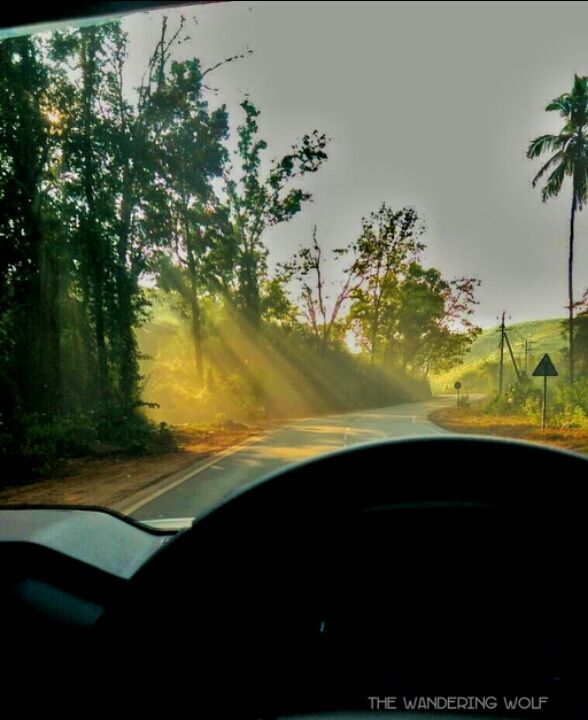 The roads are curved here and there and be prepared to see some rains showering from the passing buses.Route: go via Puttur, sulya..Google maps will do the trick.
We booked ourselves a room at hotel town gate, they charged us 1200 per room. It's located right in the town, newly constructed. Facilities provided were good. Even the staff were good. 
Well since our first visit would be Mandalpatti, so we headed towards it. I suggest don't use Google maps for this, since the short route shown would pass through the interiors of the town, better take the main road, it's good. But the interior route did give us a beautiful view of the valley
When we reached, just the glimpse of the place gave me goosebumps, it looked like a hill in the golf course. I couldn't wait anymore just to check it out. But my excitement went puff just like that, coz of some arrogant drivers over there. So instead going in jeep, we decided to do trekking. It sounded fun, and it was indeed very fun. We dint go to end of the mandalpatti, but the view on the way were more than enough to quench my thirst.
The next stop was Abbi falls. The routes are well Marked so that you couldn't get lost, still use the GPS. Well finding a parking spot, would be bit difficult but don't worry, you'll get it anyways. Roads are very narrow and some idiots would park their vehicles on the road itself, making it difficult to drive, so don't be one among those.
The falls is good, but very crowded. It was like come, take a picture and go. No matter what, neither you could take a dip in it, nor enjoy the beauty of the falls. It was so crowded that, I could hear only clicks of the picture being taken and not of the waterfall...
Disappointed; from here we drove all the way to Kushalnagar to see the Tibetan Colony and the famous golden temple. But by the time we reached it was shut. Another disappointed. So to relax we kinda took a stroll in the Tibetan market. It was good. Monks everywhere. It doesn't even seem like you are in India at all, its a different country within a country..
Next morning we drove towards Raja Seat garden. We did miss the sunrise but the foggy view of the valley was mesmerizing. There wasn't much to do, so we just sat in the garden for a few mins and headed back home saying bye to Madikeri.
Overall the trip was very good, hoping to go back again, but it was well spent time with friends...
Tips:
Stop at kalladka and have a special Kalladka Tea over there
Timings for the Golden temple: 9 to 6
Start sightseeing from Kushalnagar, coz there are many and drive from madikeri to kushalnagar is approx 1 hour.