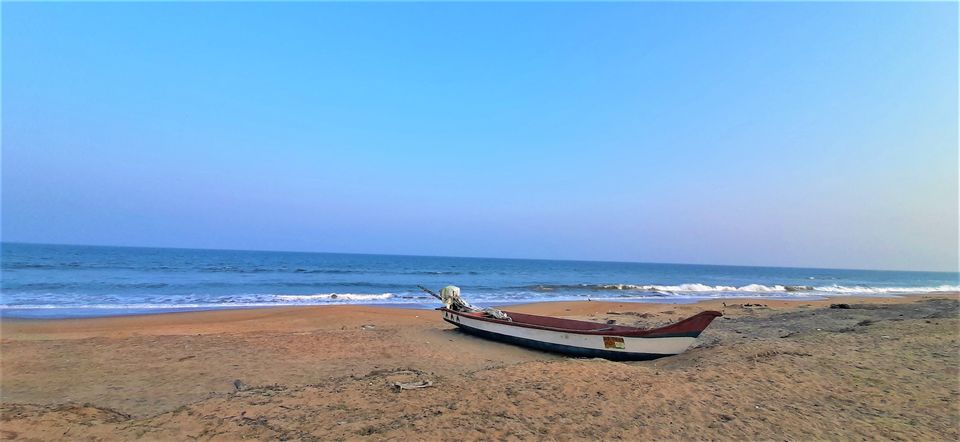 On my multiple purpose trip to Chennai, I have enjoyed a whole week by exploring this metropolitan city and it's well constructed huge paths connecting various places of Tamilnadu. The highways in Chennai which run along the beach bay look amazingly beautiful and the roads are perfectly maintained and well connected. The only thing is, a person must be patient enough to reach the destination as the distance between one spot to another spot is kind of long.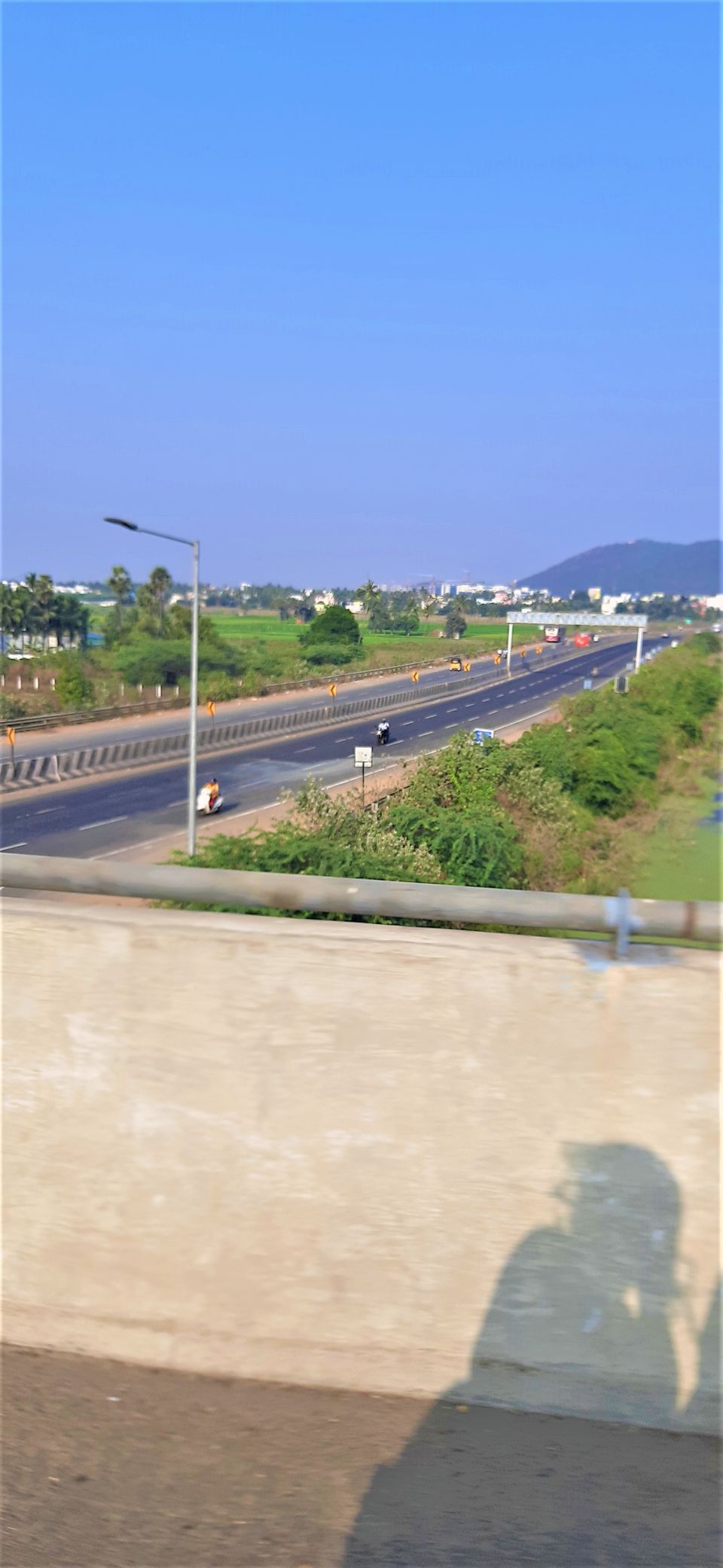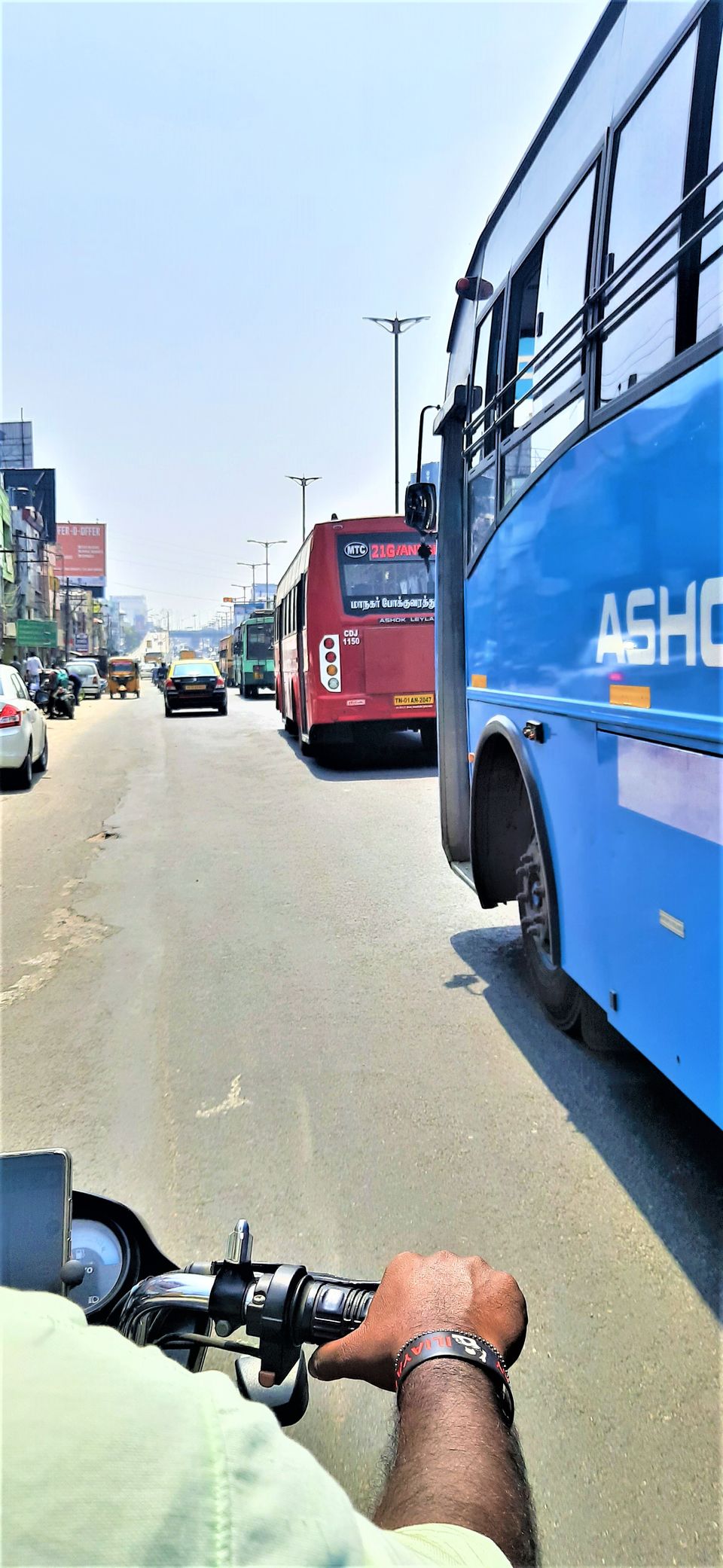 One of the purposes is to get clicked by a debut photographer for fine art photography and he wanted me to be as his model. Generally, for shoots, I prefer cabs or cars, but I didn't know what happened to me, I asked him to pick me up on a bike. Fortunately, it was a Royal Enfield Bullet. Who doesn't love bike rides on the long paths of beach roads? I'm sure, a sucker for such long bike rides.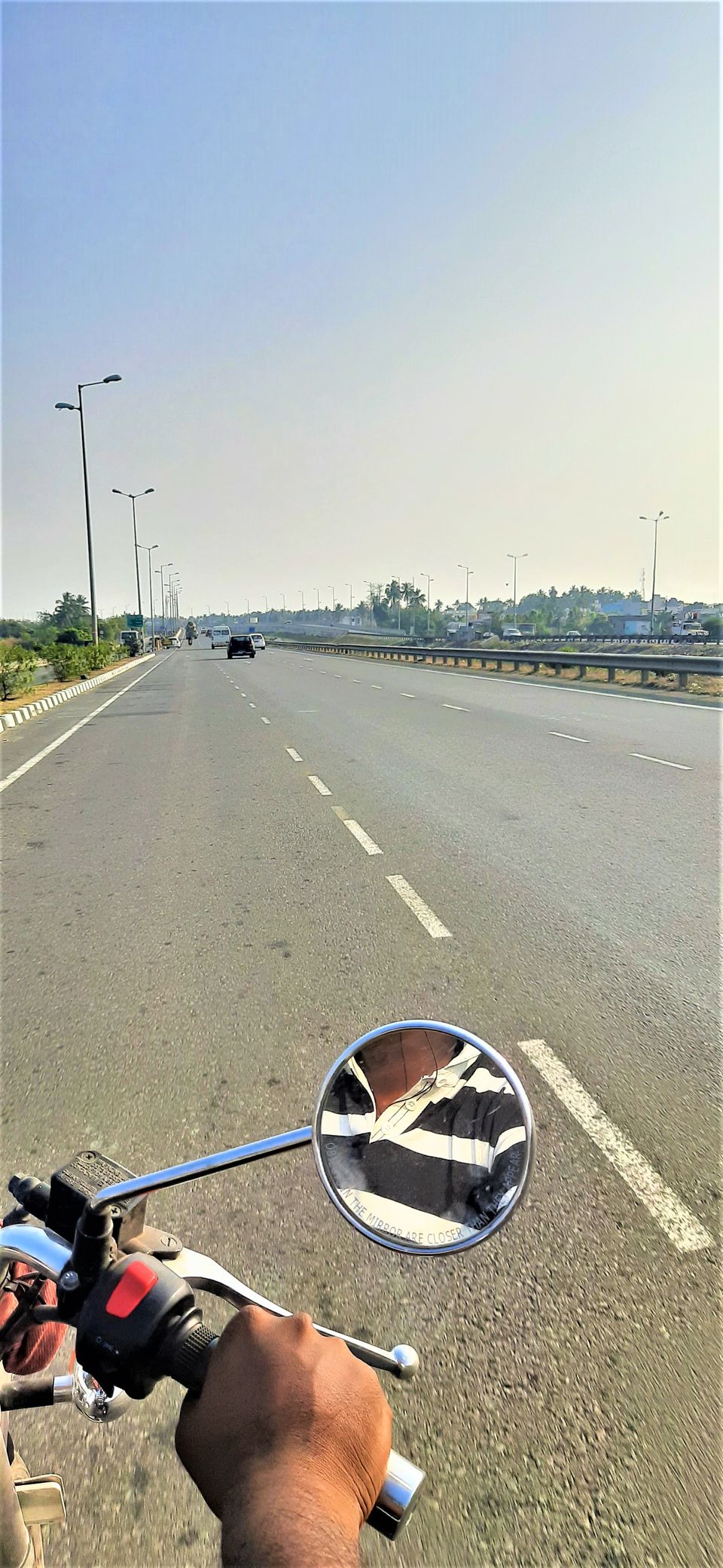 As the theme of the shoot is Woods and Sea, the photographer has selected a private location near Nemmali village. I didn't have any idea about that. I just hopped on his bike and started exploring the roads on a two-wheeler. There is comfort in cars, but there is life in bikes. I never ride a bike but always a person who can sit behind and enjoy the world and I did the same that day too.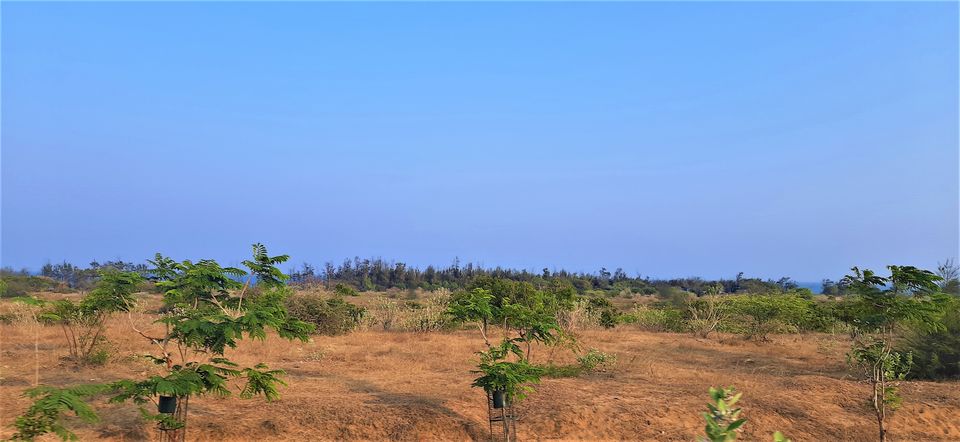 After my one day stays in a hotel near Chennai central, I moved to stay with one of my girl pals in Tambaram. So, this place is very far from the city and the kind of nearer to the airport in Meenambakkam. But for Tambaram to the East coast road or Mahabalipuram, it takes around more than an hour to reach around 40 plus km. But I enjoyed every moment sitting on a bullet in my outfit and appreciated my long hair in the beach breeze.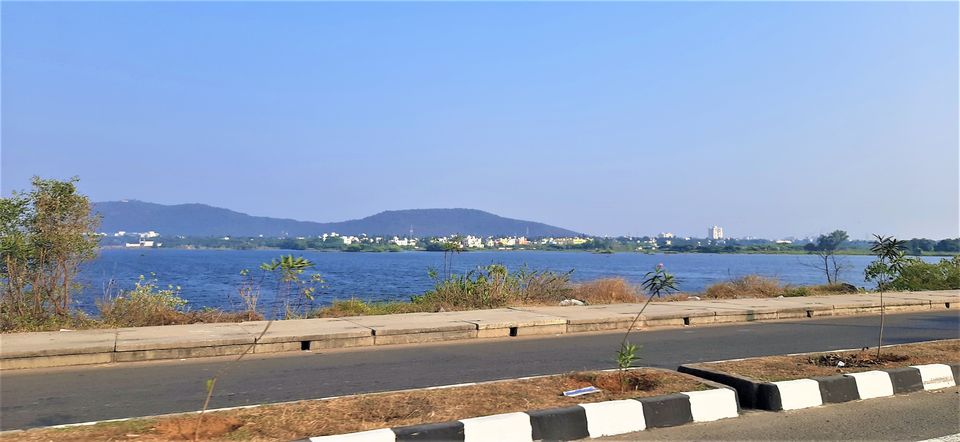 After a lot of inner-city traffic and too many twists and twirls by crossing Arignar Anna zoo park, many residential complexes, we ended up on a two-lane state highway 49 which runs through the side of the Bay of Bengal. The view of the roads and beaches is quite indescribable. One must enjoy the beauty with naked eyes. As we started in the late afternoon around 4, it was kind of sunny but my shades saved me though.
As it was a bike ride I could feel the sensation of the sun and the coolness of the sea breeze. We crossed Odiyur lake and some other beautiful lakes which we couldn't explore as they were not in the plan. But we headed forwards towards the location. I got to see the famous VIT- engineering institutions. The one thing all I did is to hold my phone and to click plenty of pretty clicks of the roads, the journey, the beach, the sand, and the popular places.
My photographer was a proper Tamilian and his knowledge of Tamil lands was outstanding. He explained the history of every single place and the situation of few places during the notorious floods which drowned the city of Chennai and left many people homeless. All those places now are restored, renovated and happily continuing to attract the tourist around the globe. Chennai is one best destination to explore the sea routes of India. The Bay of Bengal provides the utmost excitement and breathtaking beaches in Chennai. All you need to have a little knowledge about the places and you can find a good private place for shoots or spend alone with nature.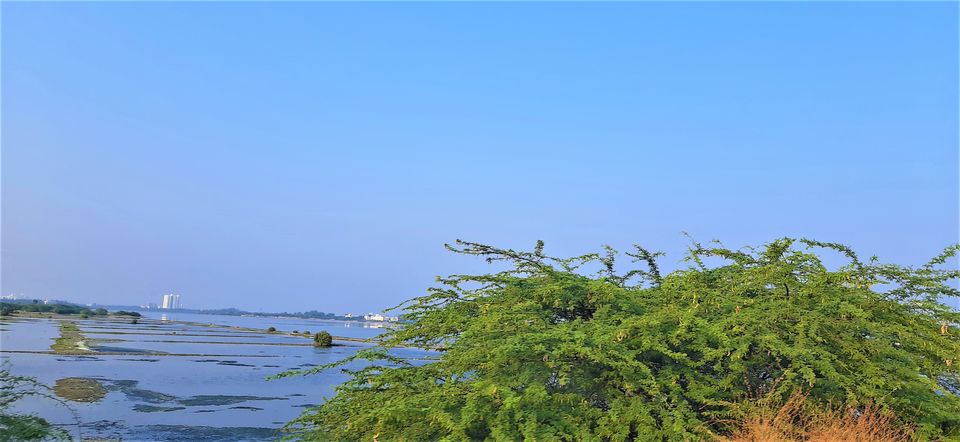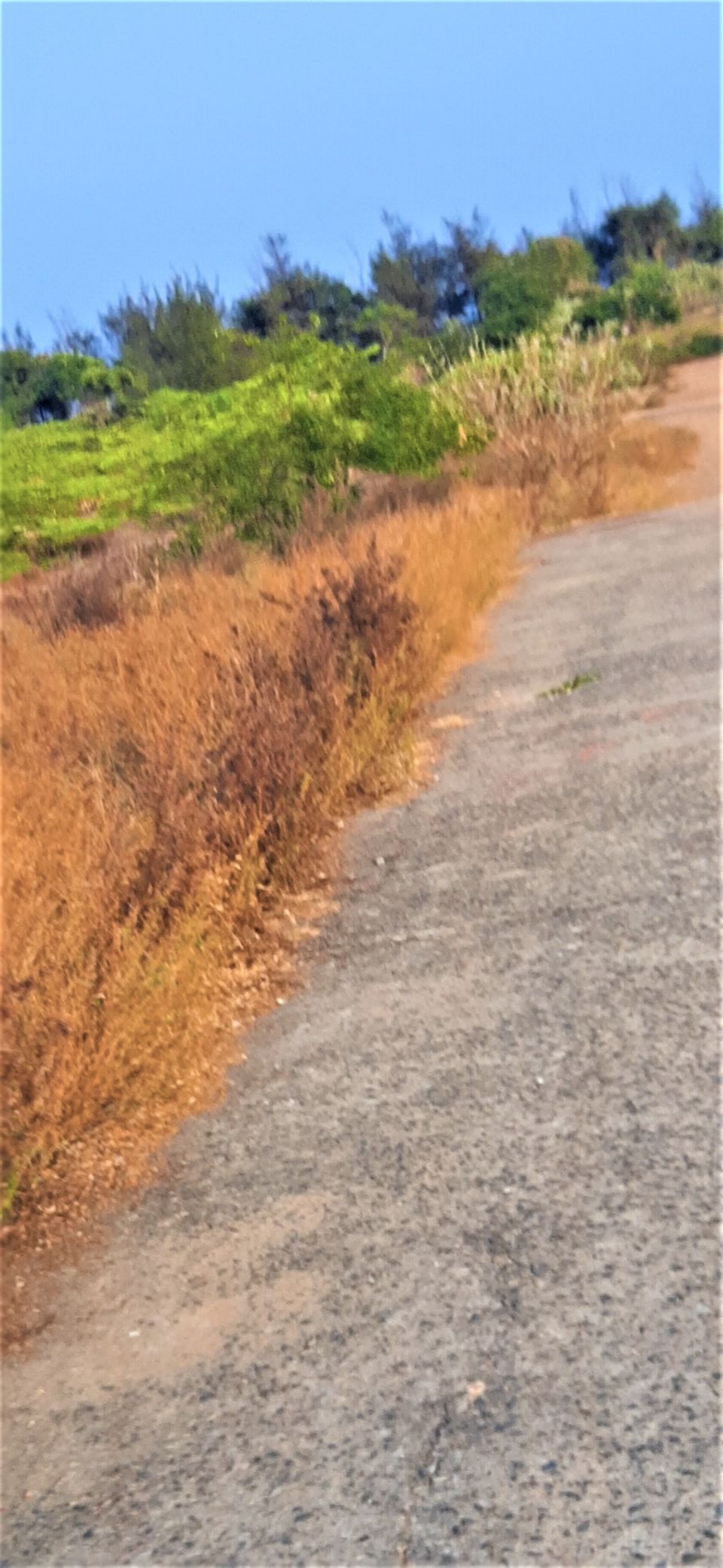 Fortunately, I ended up with a native of Chennai, hence, I explored a beautiful place and I got beautifully clicked for the summer look book 2020 and of course for his fine art clicks too. I loved the spot where I enjoyed my good one hour time. The traveling took a lot of time than spending time at the shooting spot.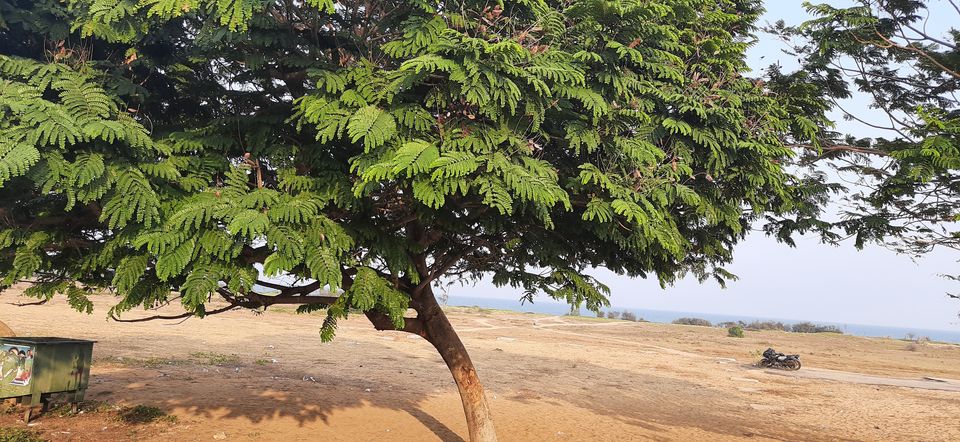 This beach is near the Nemmeli Village of Chennai. It is a private yet public beach. The shore is very long and there is a mosque or Darga near the beach, where Muslims come and pray. The interesting fact is this mosque existed in the woods of Mexican Pinyon trees and on the shore of this breathtaking beach. The place looks fabulous and enticing. Places like this make me comfortable and of course, my shoot went completely well.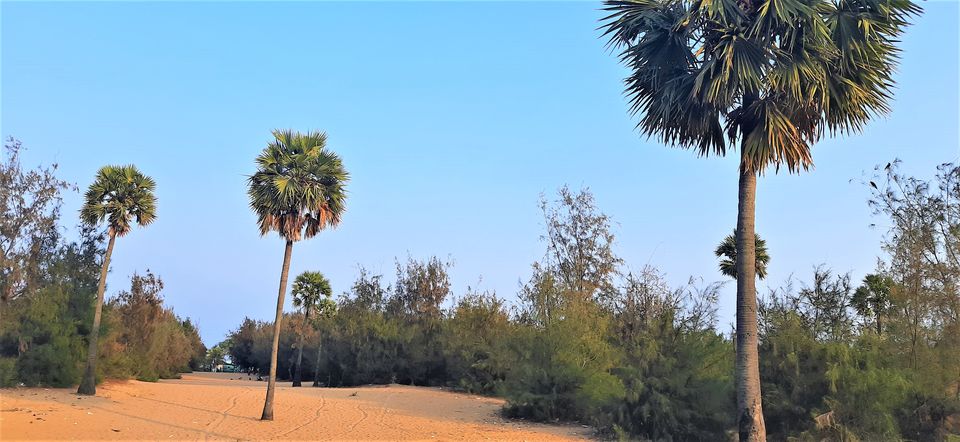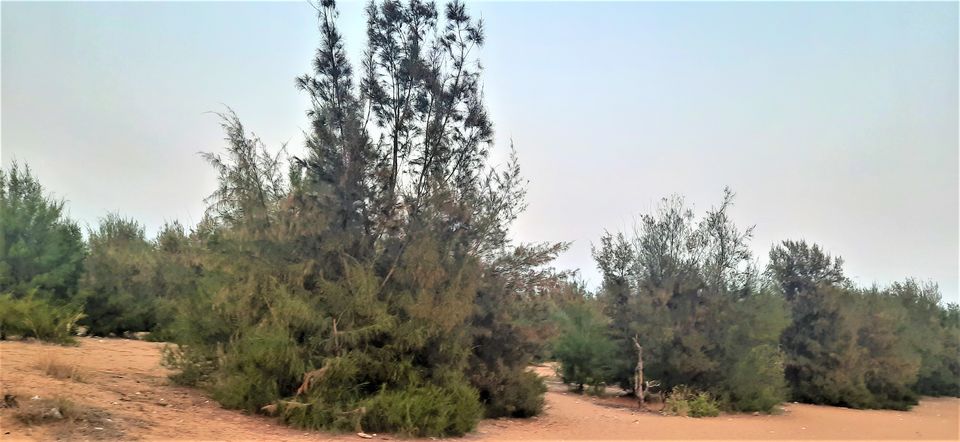 I was posing on the shore and in the woods. This place looks beautiful and clean too. Most of the beaches are well maintained. Unlike other beaches, this particular beach is clean and neat too. I found a dead Olive Ridley turtle where many crows surrounded it and poking it. It was sad, but I came to know that Olive Ridley sea turtles come here to lay eggs. Every year, during Spring, they lay eggs and a government organization takes care of those eggs till they hatch and they leave those baby turtles back to the sea. Isn't it an amazing way to save the environment?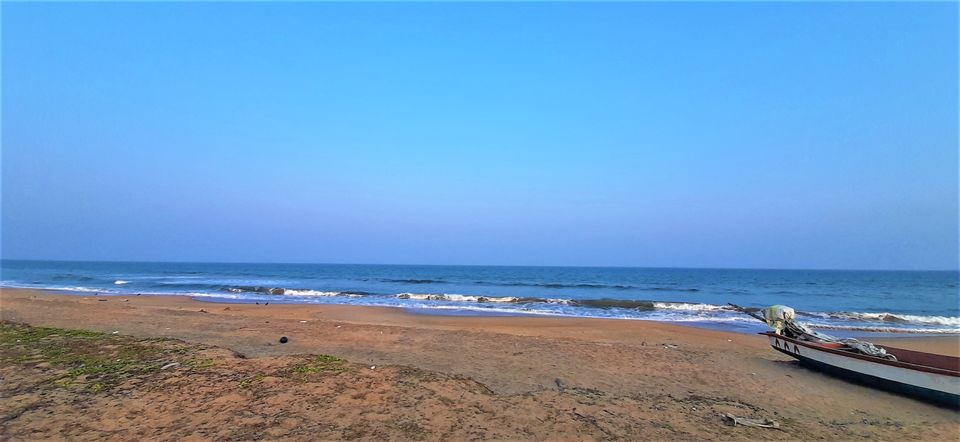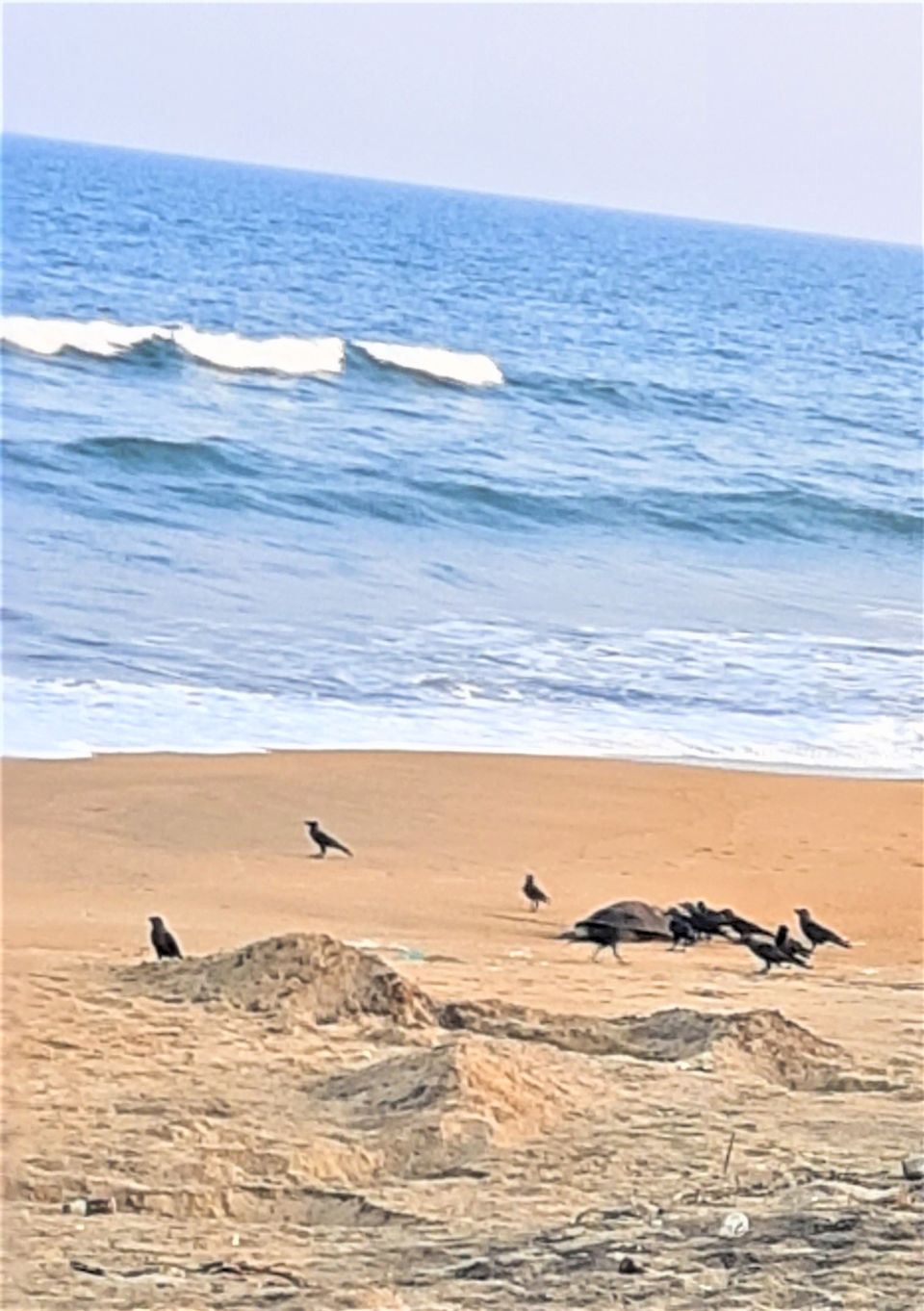 I felt sad a bit for the turtle, but I continued further to explore the place. All I could see is a huge sea with foamy waves hitting the shore, the scorching yet setting sun, the breeze running through my luscious locks and the air touching my skin, my bare feet sensing the warm soft sand and the sight was so long that I could see a turn of the shore and all I could smell is the sea and all I could hear is the prayer from that connecting mosque from the woods. It was inexplicably awesome to encounter such an experience. I always cherish this place as one of my favorite shooting spots in my life.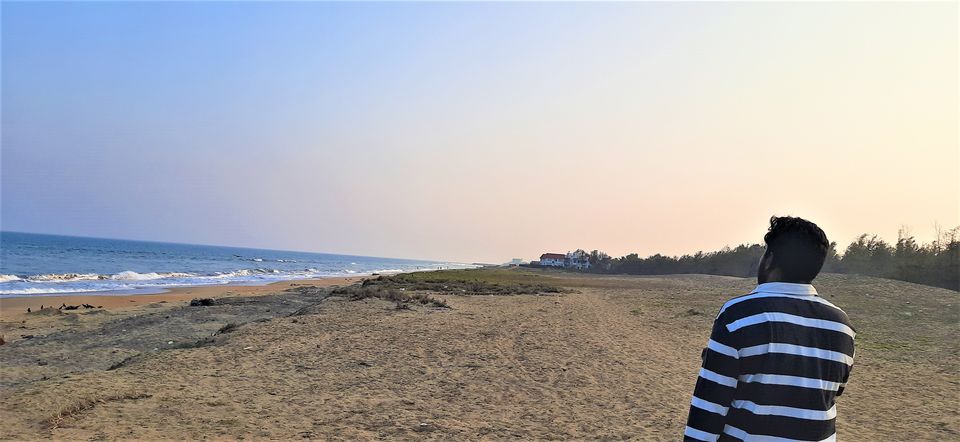 After we were done with the work and after I spent some good time on the shore, we approached the bullet we parked near the mosque and we decided to visit another beach Kovalam, which is also kind of far from that Nemmeli beach. It was a different road that connects Old Mahabalipuram road. Hence, I got to explore that part of the beach road too.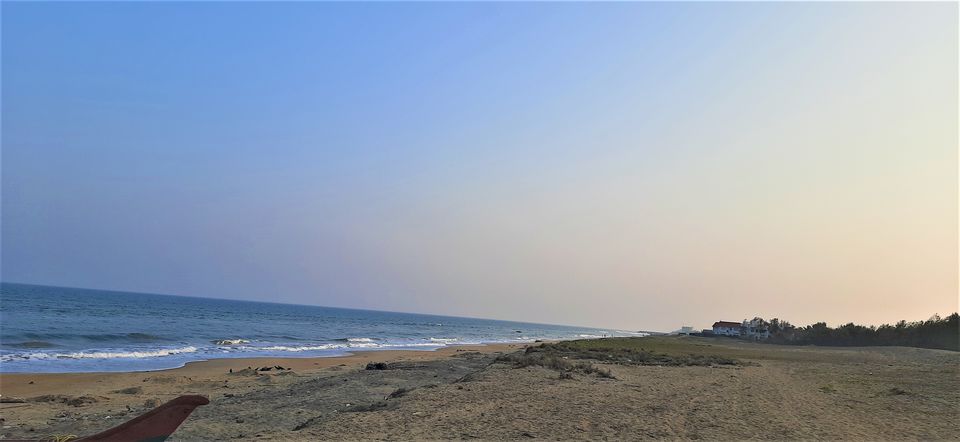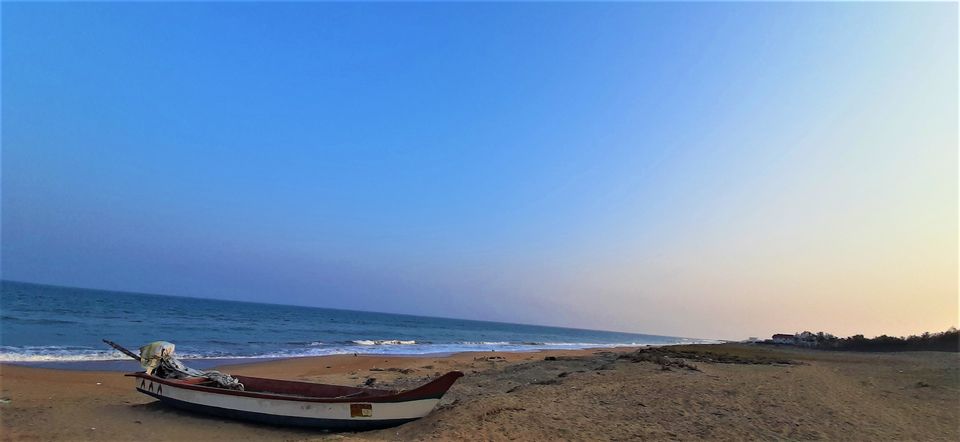 I have been on the Mahabalipuram roads in the past. All those memories flashed when I got to explore them one more time that day. As the shoot got ended up around 6 and it was already dark when we reached Kovalam at 6:30. I didn't step and explored the beach because it was quite happening with a lot of crowds. All I wanted to taste is seafood as my photographer suggested to me to try. Hence, we parked the bike in the place where a hell lot of bikes has already been parked. We went to one of the known stalls, where that woman was selling yummy looking seafood.
I have asked for the prawns. I kind of habituated with these seaside live seafood stalls after my recent visit to Puri. Travelling is all about connecting with the places right. While I was explaining those stories to my photographer pal, that woman gave us the fried prawns. The taste was too delicious and spicy enough. They were very juicy and worth every penny spent. They were quite affordable and tasty too. And after roaming there for a while, we decided to head back to the main city of Chennai, because it would take more than two hours to reach with the kind of traffic the city has.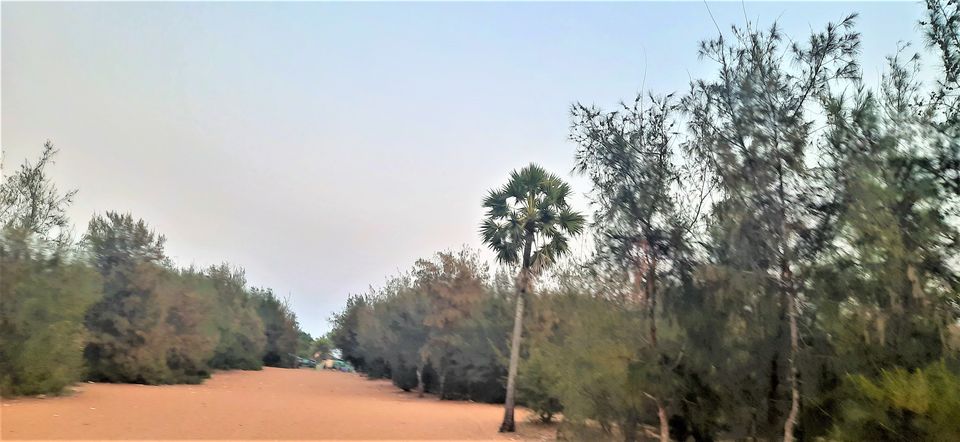 It was a great day indeed. Though my hair got messed up I loved entangling myself in the memories of the peaceful place I visited to pose sensually like a beach goddess. It was just perfect.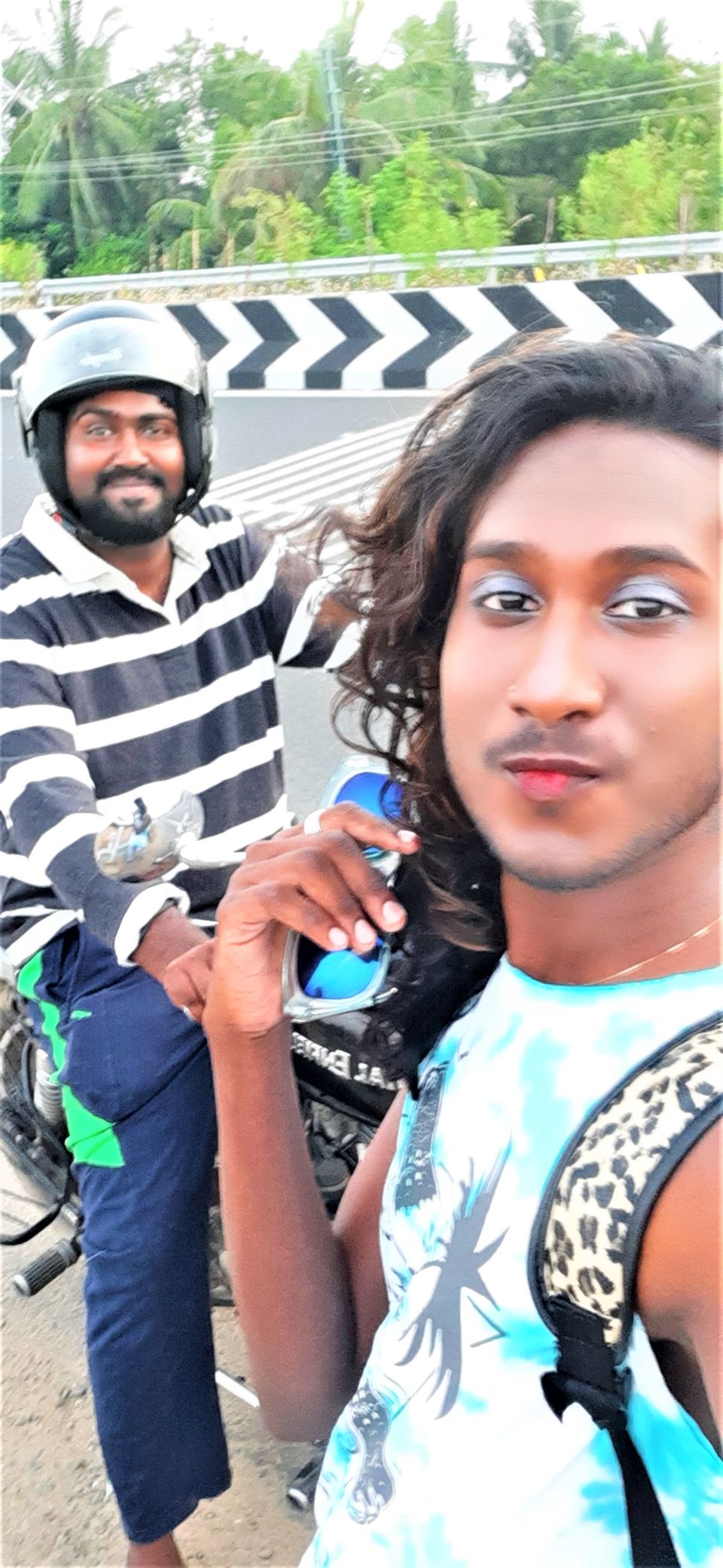 Please do carry your shades when you go on this road as the Chennai temperatures are quite high and also carry proper papers in your vehicle because the police may check in a few areas, especially abandoned beach areas. So, be alert all the time. This road can be dangerous at nights and many theft cases are registered already. But until the evenings, it is very safe. You must follow traffic rules as the regulations are strict here. Do not over speed your vehicle and please wear helmets.
Frequent Searches Leading To This Page:-
chennai tourist point, places to see near chennai, pulicat lake chennai, things to do in chennai in one day, hotel green park chennai