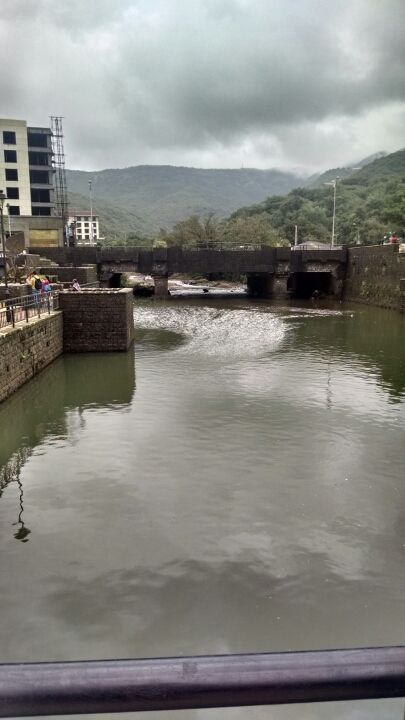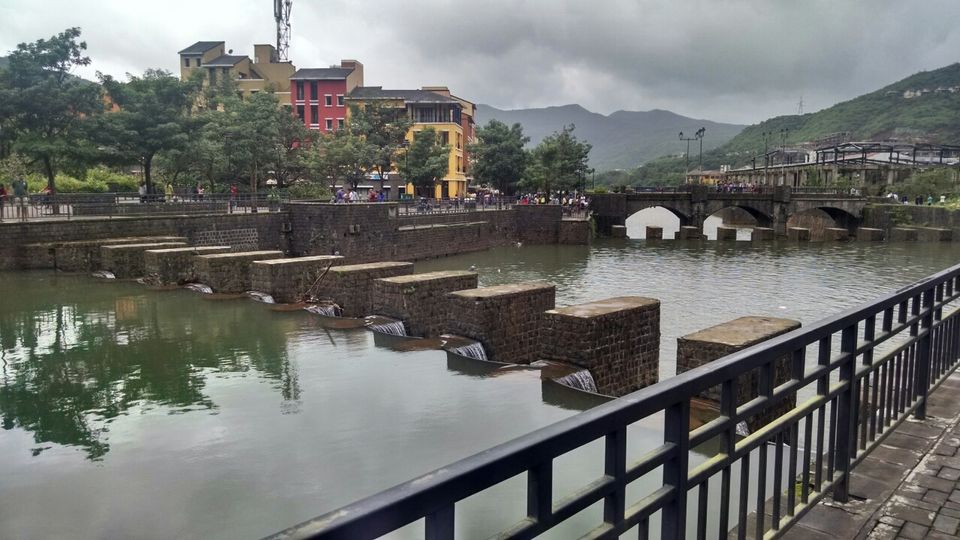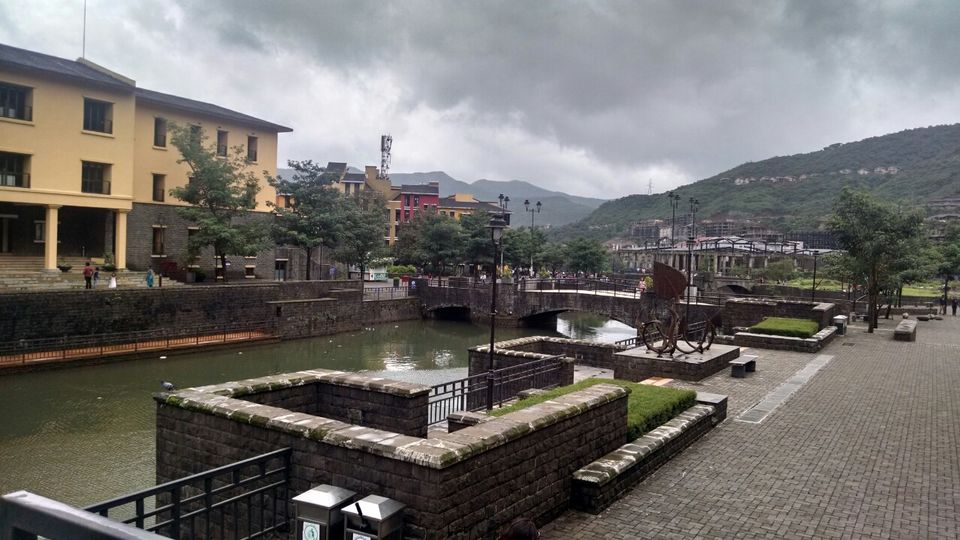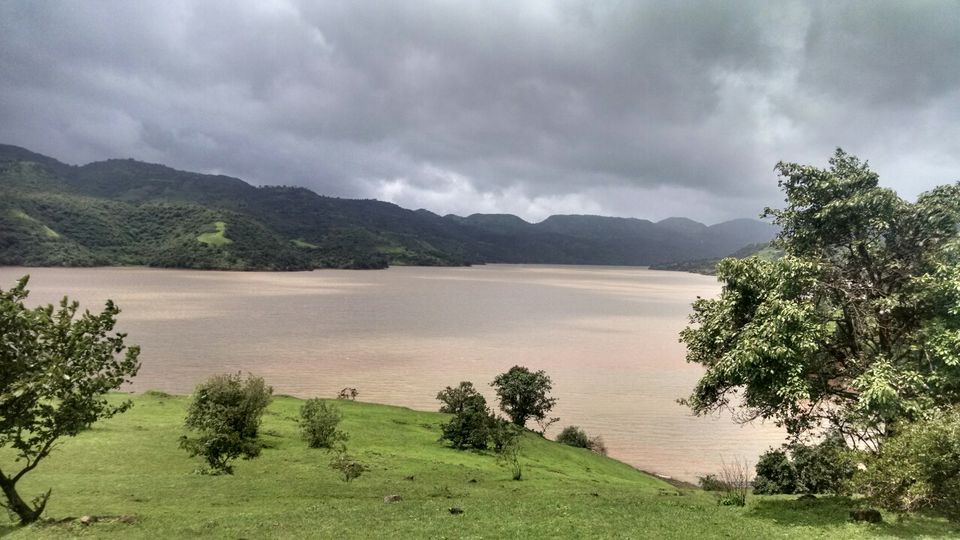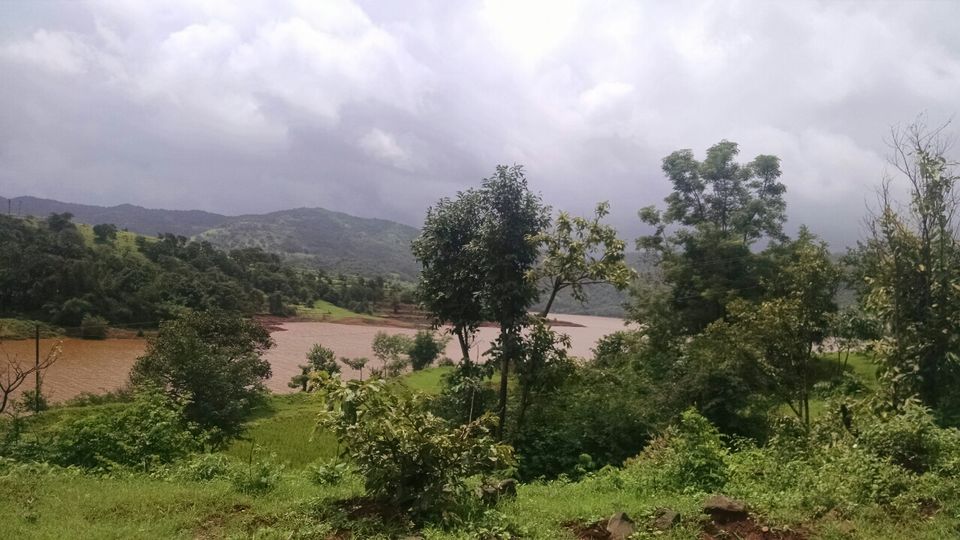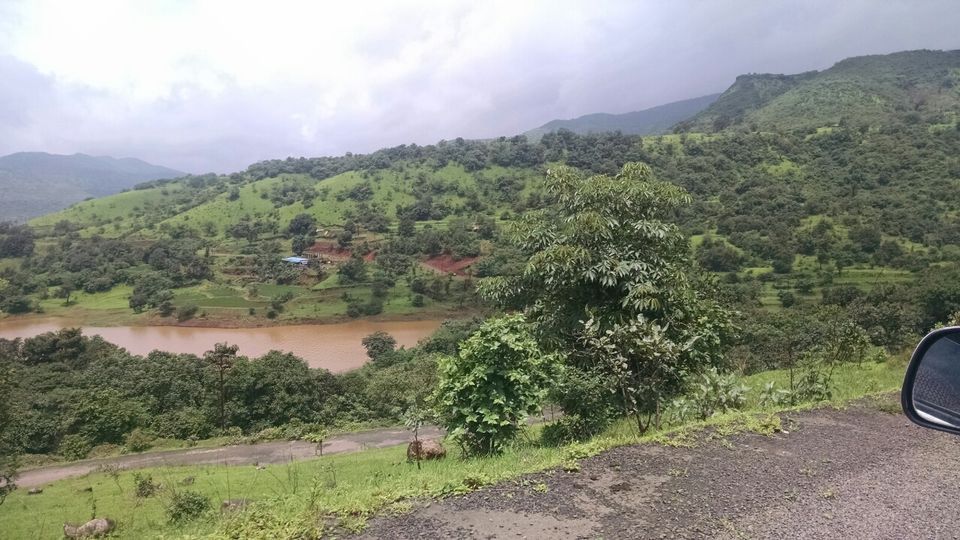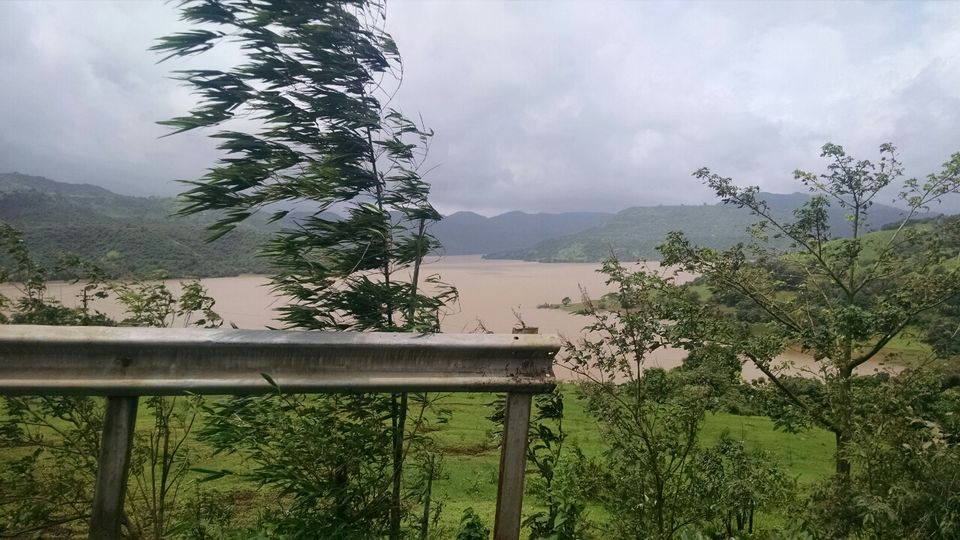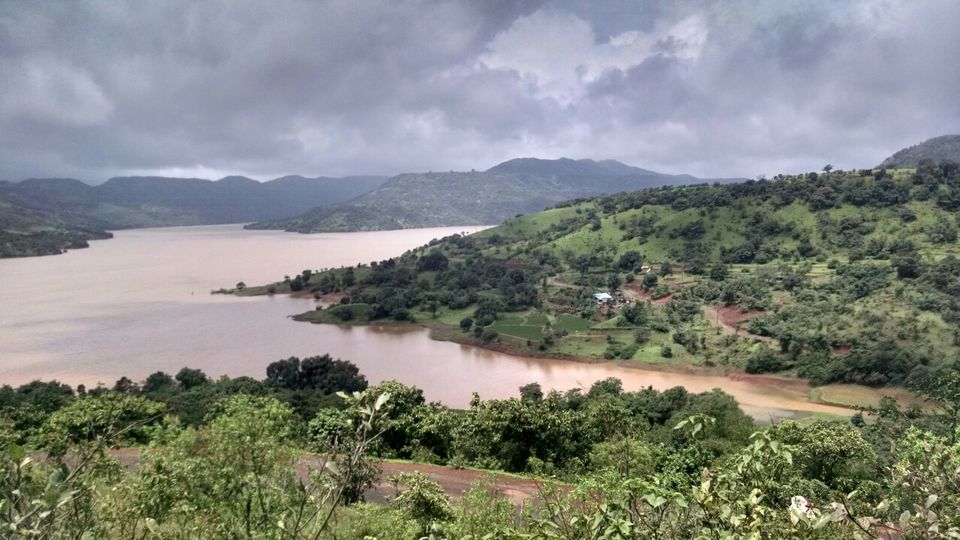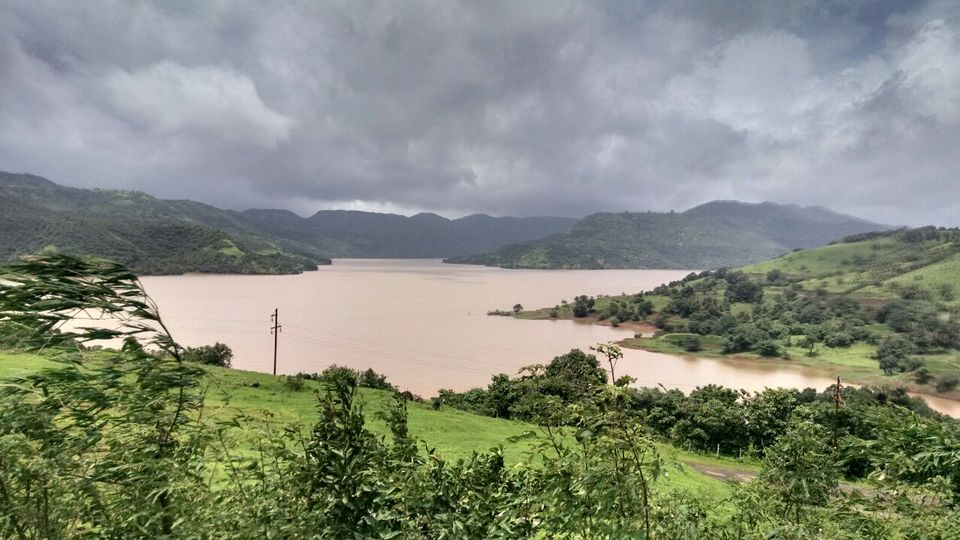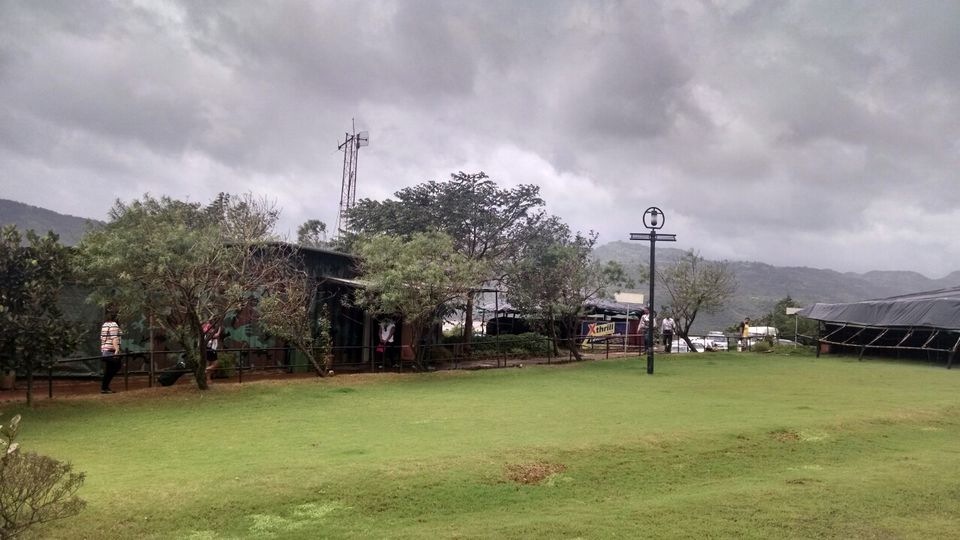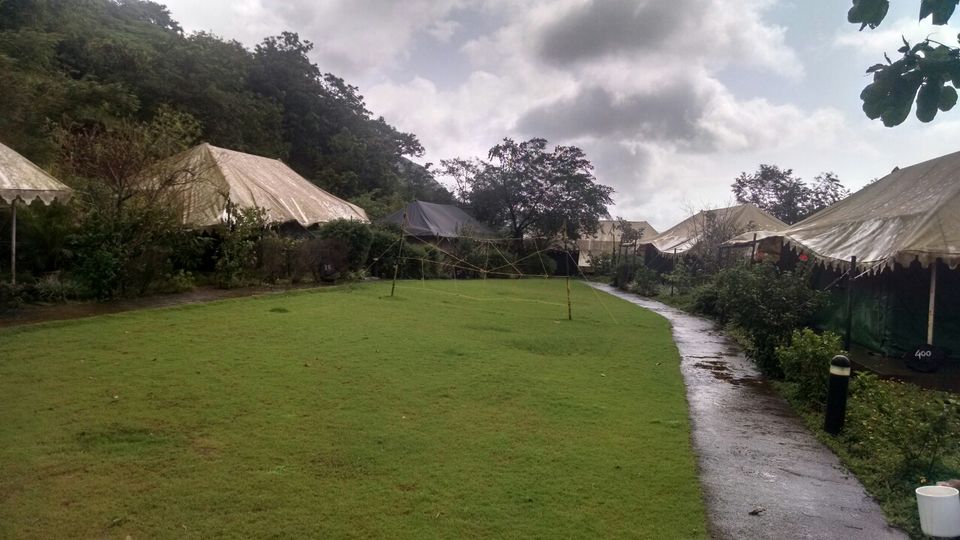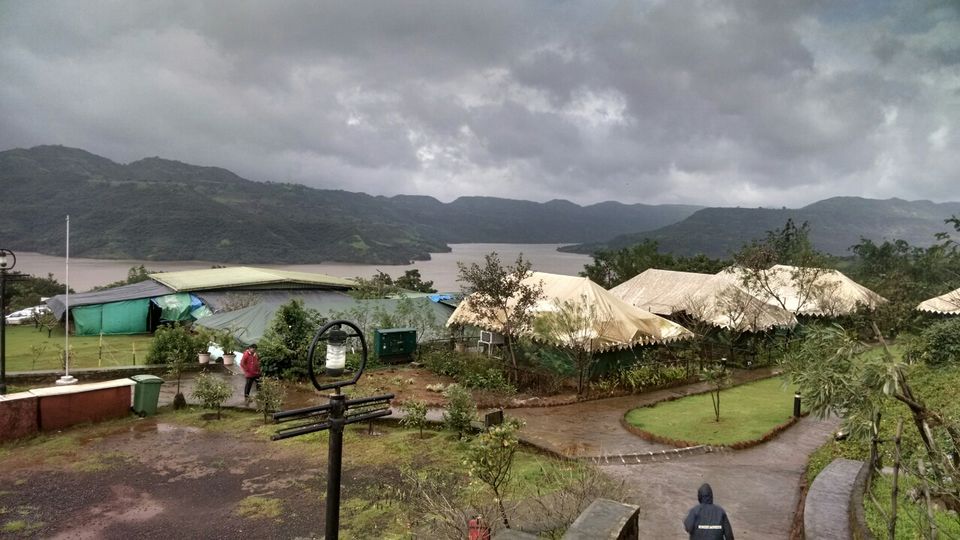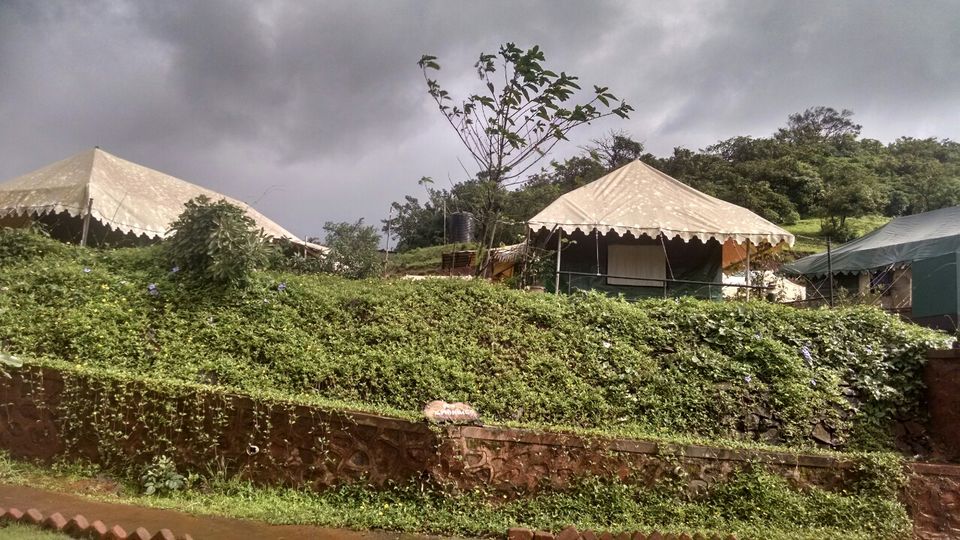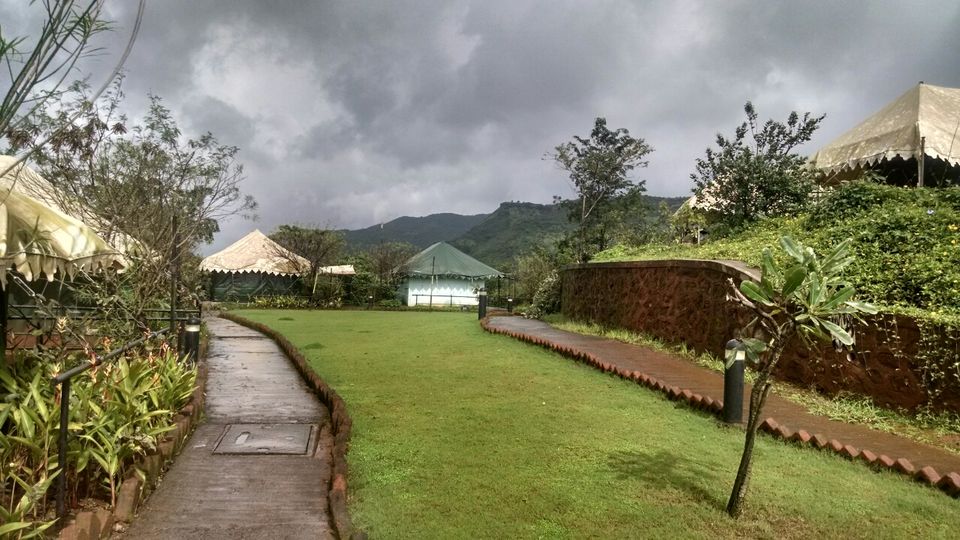 It was one my friends birthday so me and a couple of my friends decided to visit her in Mumbai. It's been a year but the memories are still fresh!  :)
So, we reached Mumbai and decided to go away for the weekend. We picked up Lavasa as our destination. We had heard a lot about this newly developed city and were curious and excited to see it.
We hired a private cab instead of taking a bus or a shared cab so we could be more relaxed and could enjoy more with just the four of us and no strangers!
The drive to Lavasa was beautiful although we did get stuck in a traffic jam on the highway. It was almost nightfall by the time we reached Lavasa. 
We had decided to stay at a camp - X-thrill adventure academy instead of any of the hotels. The camp had nice and comfortable swiss tents and it was our first time at a camp. The rain made it impossible for us to trek or go for any adventure sports but we did go to the city the next day (the camp was further ahead of the city, atop a hill).
The city is beautiful. The inspiration from Italian cities ( like Florence) is clearly visible. A waterbody flowing through the middle, several bridges over it, restaurants on the sides and houses in the city all reminded me a tiny bit of my trips to Europe. It's a quiet place with mostly just tourists. There wasn't much to do in the city. One can just chill, or only if the weather allows, one can explore the surrouning areas as its basically a valley. It's clean and pretty and I would definitely love to visit again!