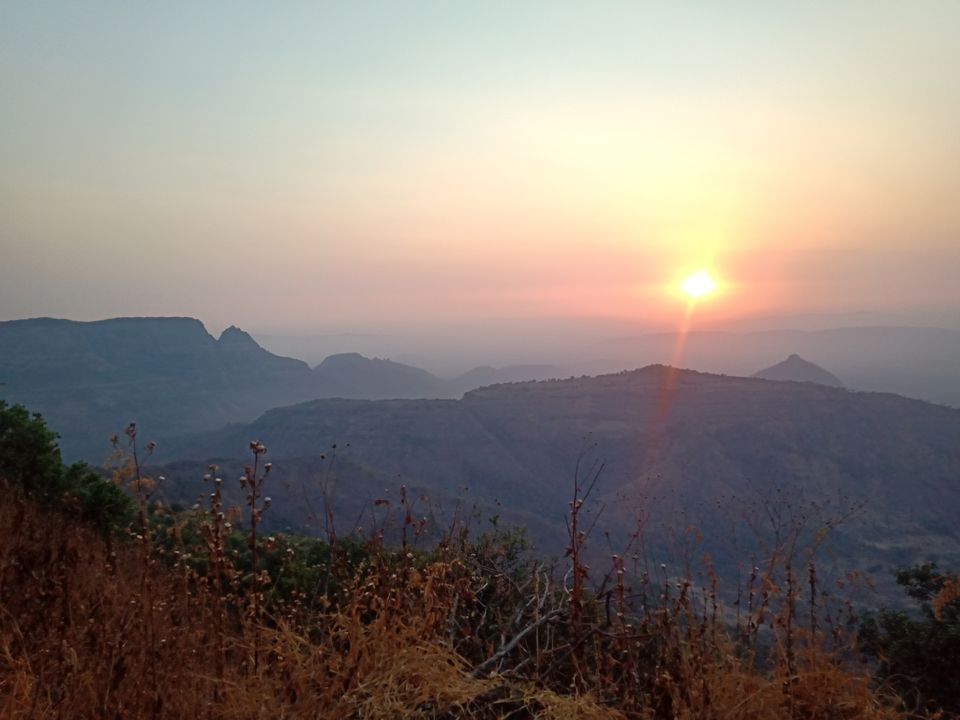 As the name says the trip was very short just a 20 hour trip but it was awesome. We had a one day break from work and thought of doing something more than just sitting around.
We were 4 guys aiming for a one day trip to some place which we could cover in a day and also enjoy it at the same time.
So this one fine summer morning two of us had completed our night shift and reached our place at silvassa at around 8 in the morning then we asked the other two that we should go some where we could enjoy and we discussed about places and within 15 minutes we decided to go to Matheran and most important thing is everybody agreed to go😅, I know there are times when to make a plan and execute it takes much time but this time around it was just spot on.
We reached vapi from silvassa and left for Mumbai at 9:50 taking the Karnavati express,
We reached Borivali at 12:30 pm in the noon.we had our car pick up from Andheri so we took a local train enjoying the lifeline of Mumbai.
We picked our car and some fruits before hitting the road, as we started driving through the traffic of Mumbai it took us alot of time so instead of taking a lunchbreak we went for a McDonald drive through and had our lunch while travelling, we travelled and reached the destination at 4:30 pm.
At this hill station there is a limit to which a vehicle can go further we have to trek or take a horse ride even the famous Matheran toy train can be taken to explore the hill, we were unable to take the train as it had fixed timings.
As we were late we decided to explore at least 2-3 points so we started trekking it was an hour long route to the sunset point while going through some best scenic views of the valley, we went to the echo point and sunset point,we spent our most of the time at sunset point, it was peaceful sitting around watching the sun go down.
While trekking to these points we even clicked some photographs and at the sunset point we went down on the other side of the hill where there was a steep slope and there was a village in the valley we went down to a certain extent as it was dangerous but adventurous at the same time but the locals use this path only to move up and down the hill.
Also we played and feed monkeys at the sunset point and had some snacks and cold drink for ourselves,
Then we started movings downwards it was dark and it felt not less than a horror movie set it was just awesome, after we reached at our car we went down in the town and before hitting the highway we stopped at this dabha to have a delicious and authentic Maharastrian "Misal Pav", it was just awesome after having that we left for Mumbai,
Reached Andheri and dropped our car as we had to pick up a parcel from Kandivali so we booked a cab directly to Borivali via Kandivali, to cut down the time the driven went through "Aarey colony road" now the Mumbaikars might know the place but we were totally unaware of the place so when the driver suddenly panicked after taking that road we asked him and he replied with these stories and incidents happening here and he even showed us the "Chota Kashmir lake" first we made fun of him but after some time we realised there was something wrong with the place as we could feel the negative energy and we also spotted policemen at every crossings and when we exited the road the policemen closed it for local traffic as it was mid night and nobody is allowed to go there after mid night.
It was strange but we couldn't have a better ending to this trip without this short little exciting and thrilling incident, we reached Borivali and took a train to vapi at 1:00 am I the morning and during the return journey all we did was research about the place and we found amazing facts and stories about the place, we reached at 3:30 in the morning and had some rest to continue our job on the next day 😅.
Though it was short we only had 3 hours at the main destination but the journey was awesome and it was one of the best trips it was refreshing, peaceful , adventurous and thrilling at the same time, we enjoyed it alot.