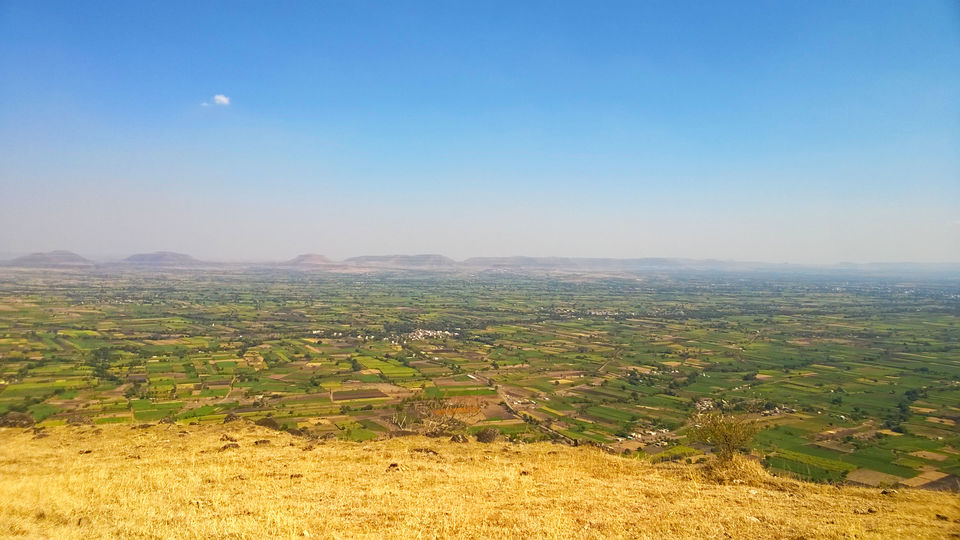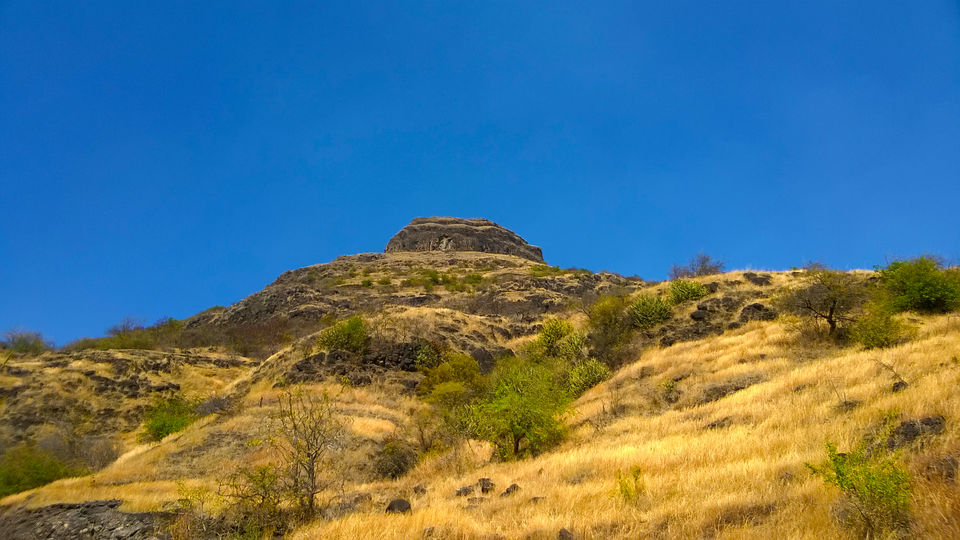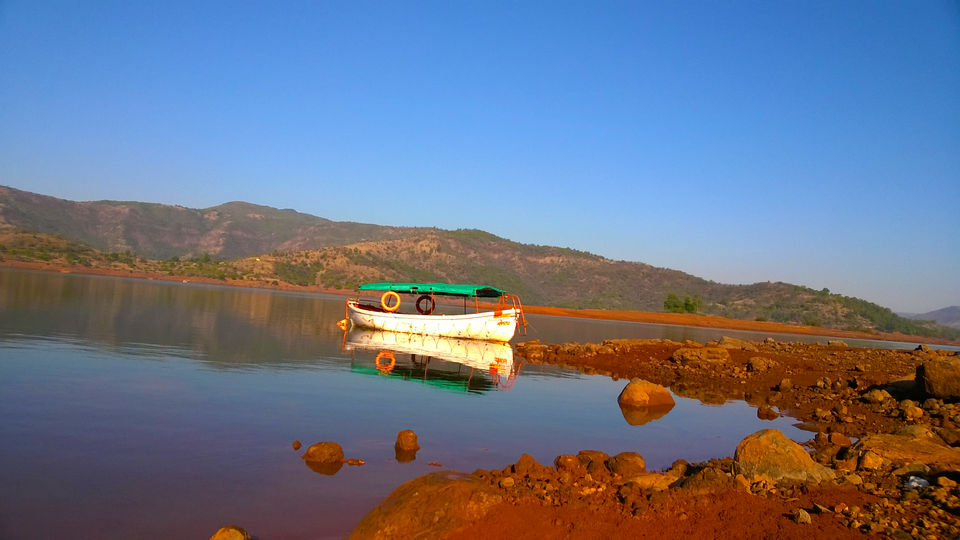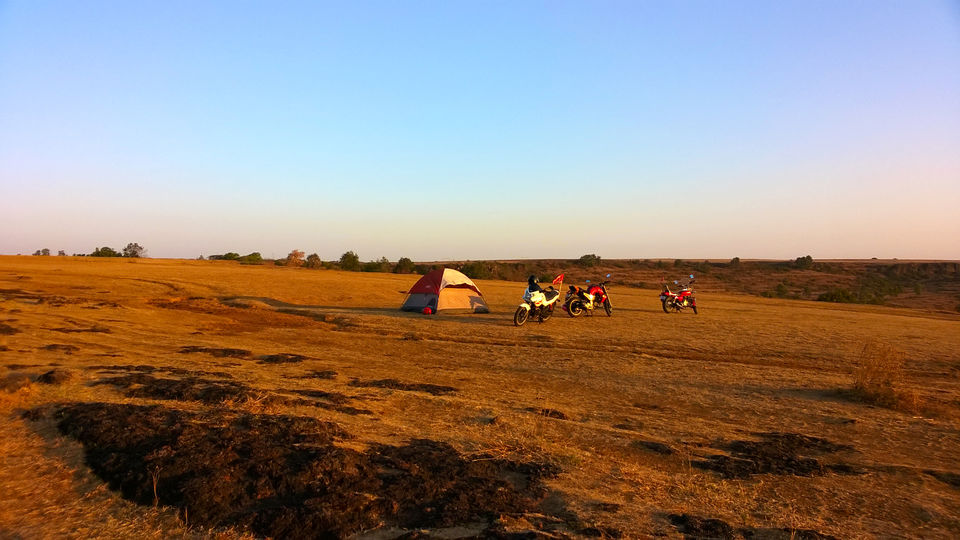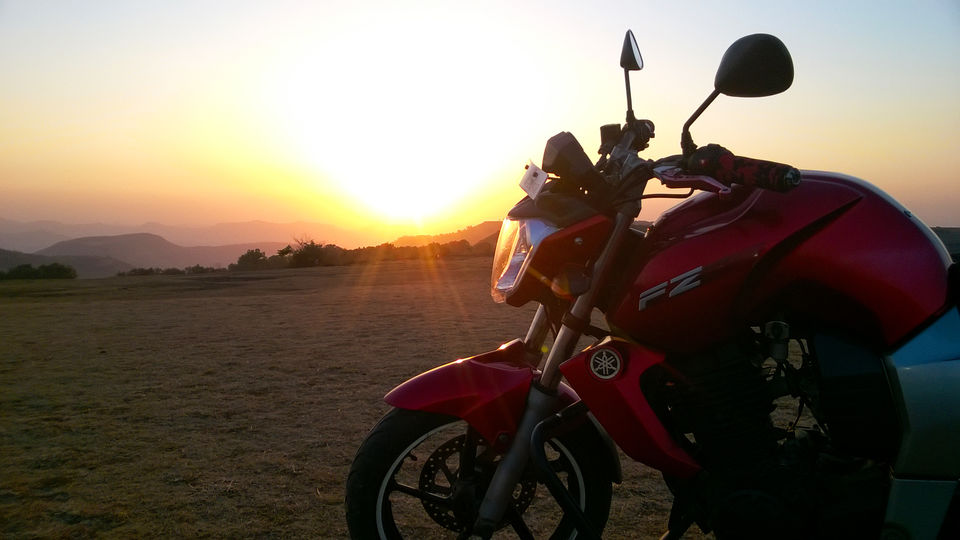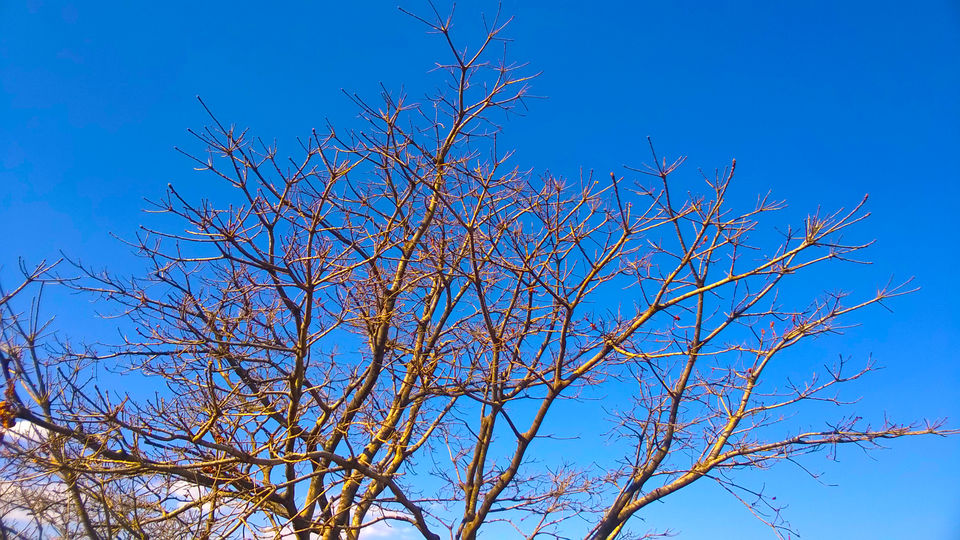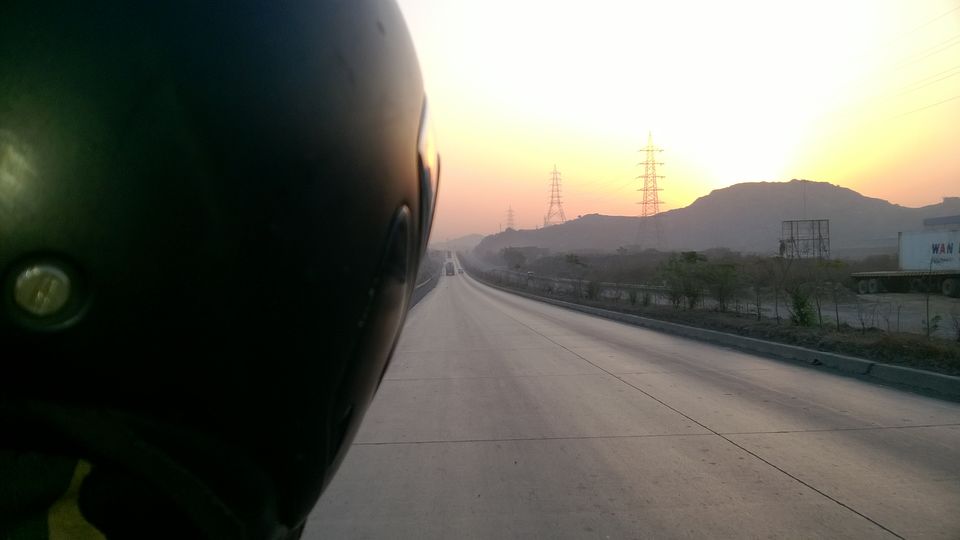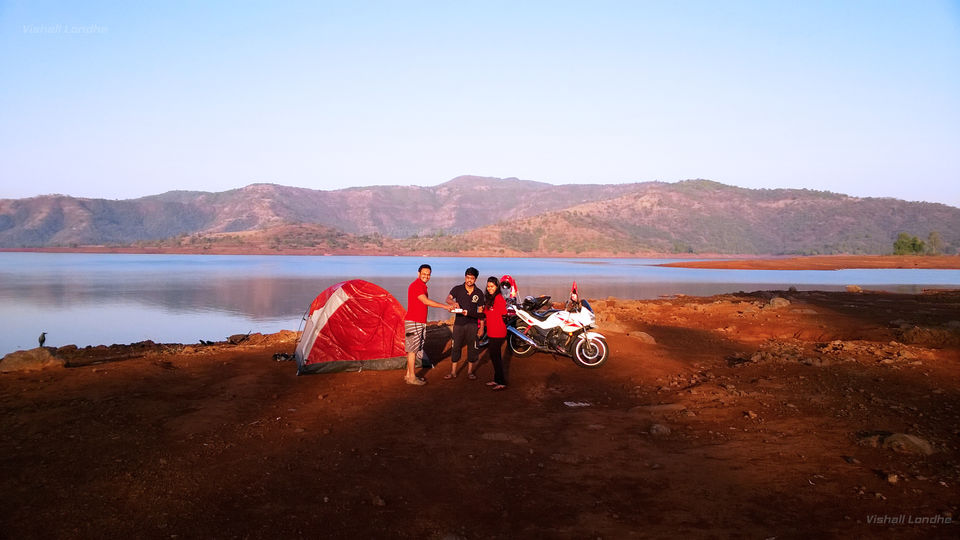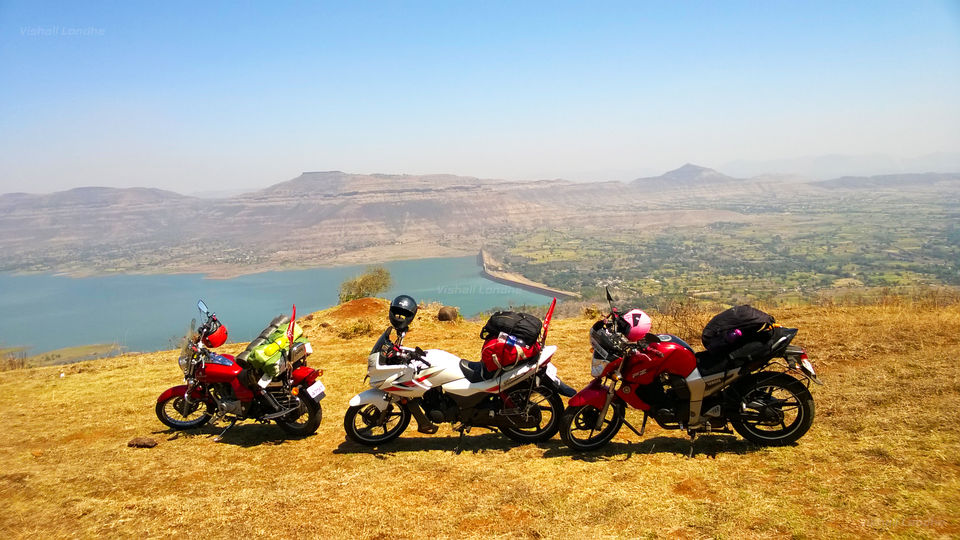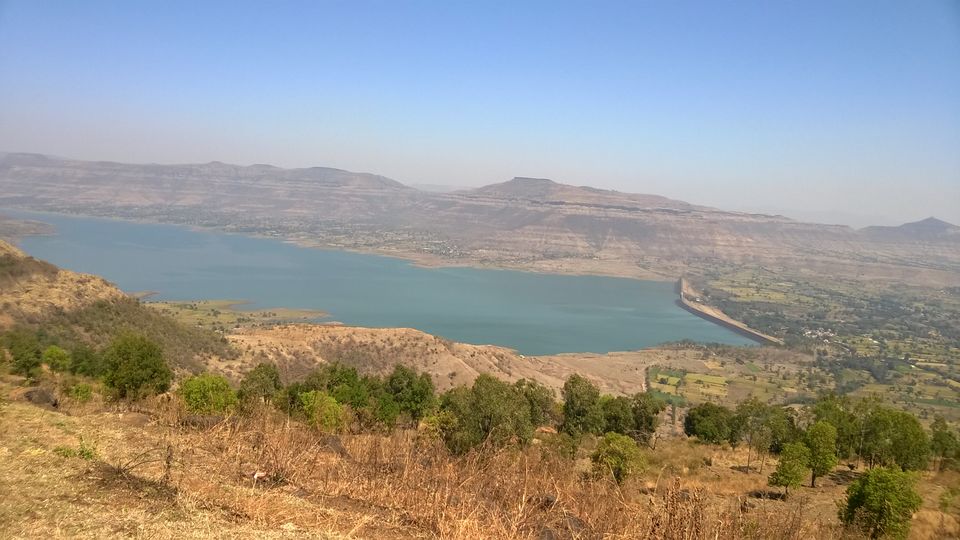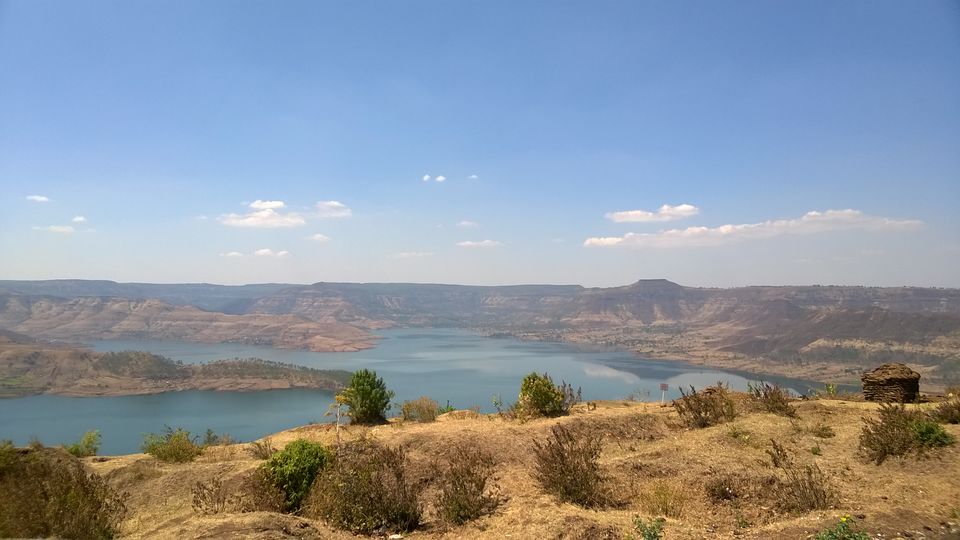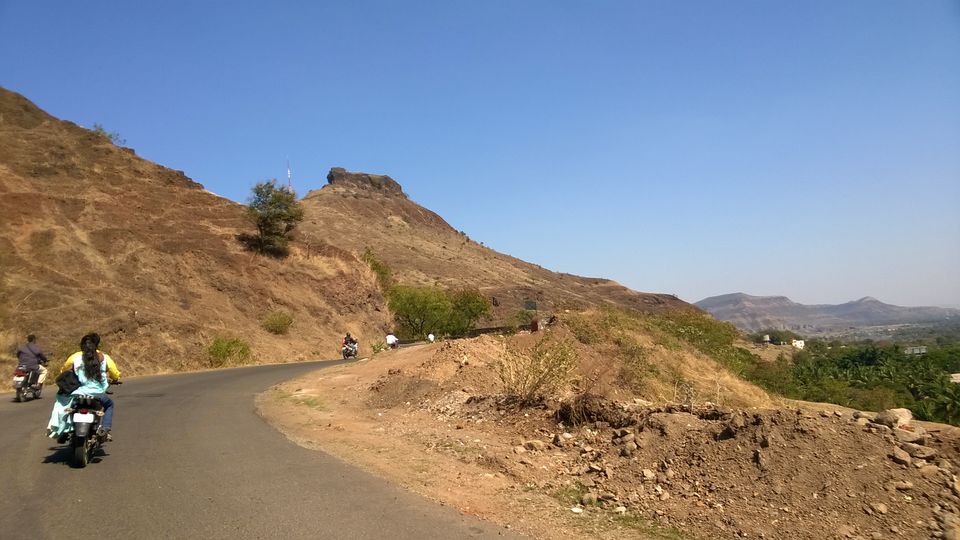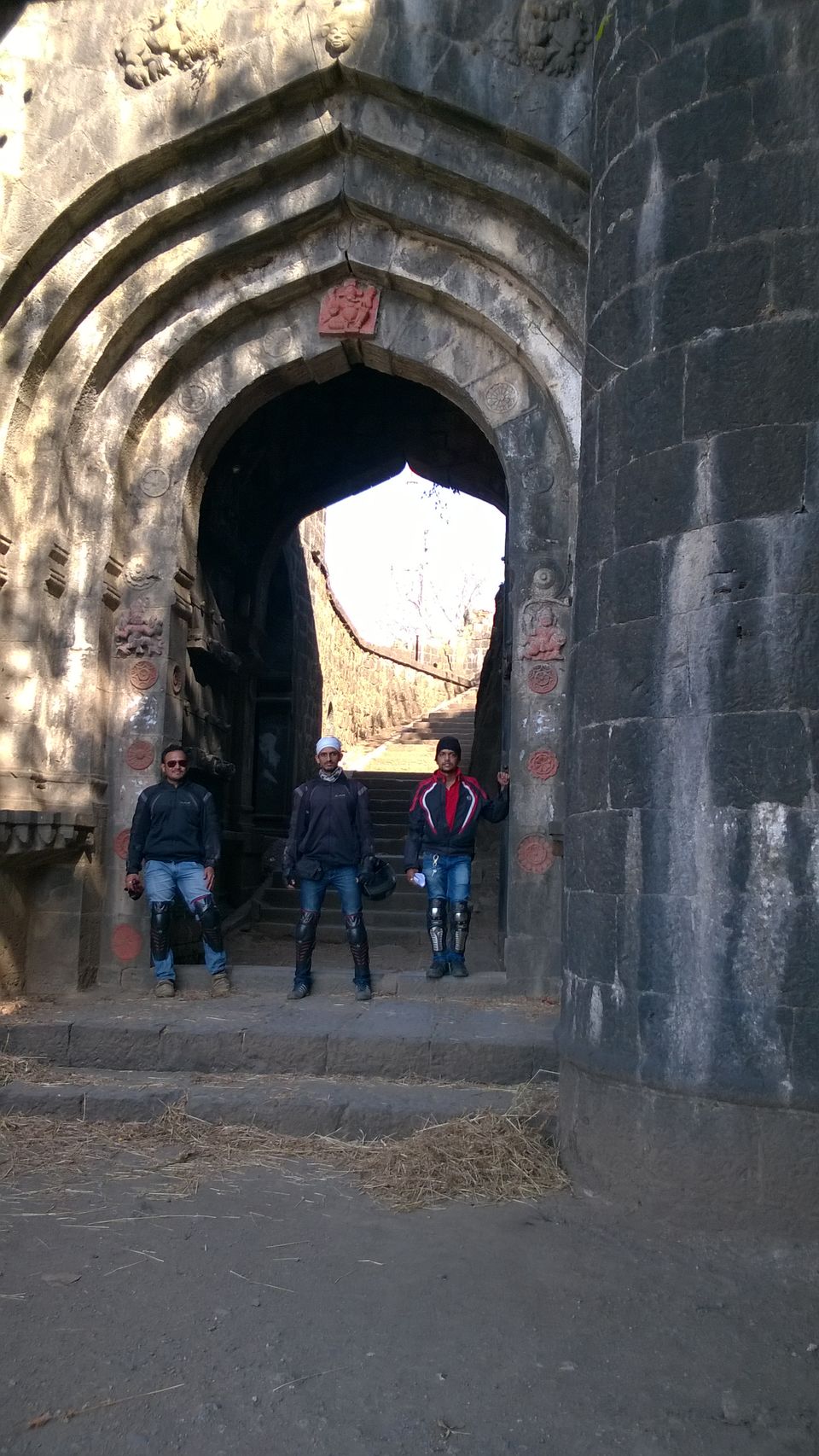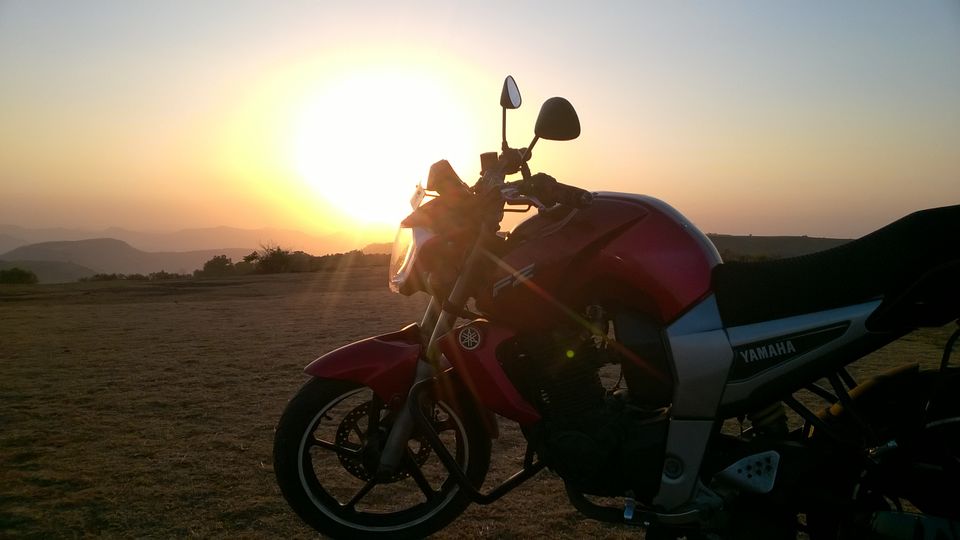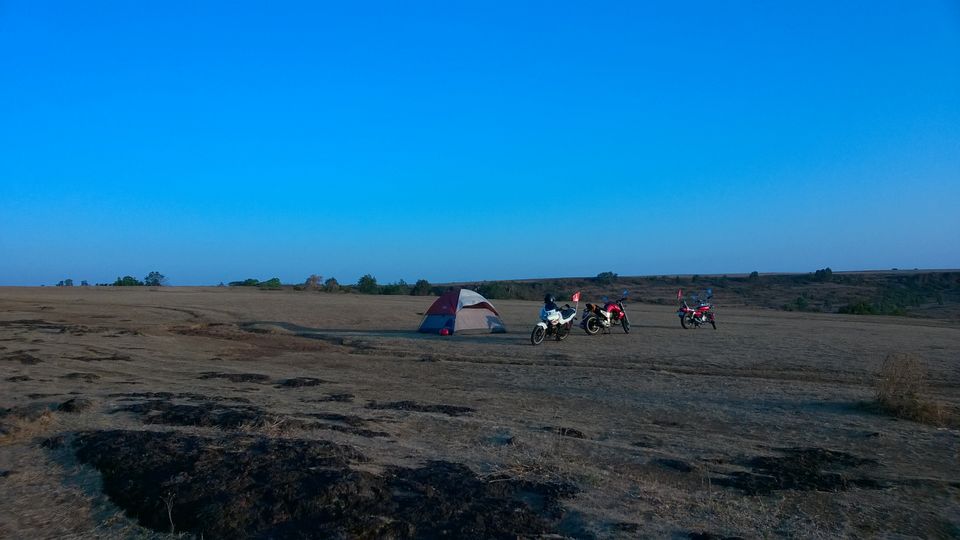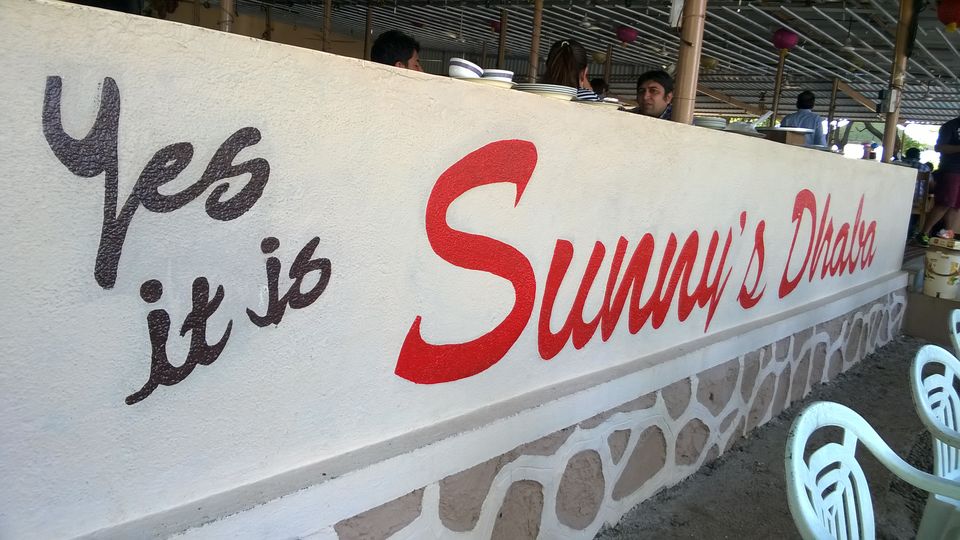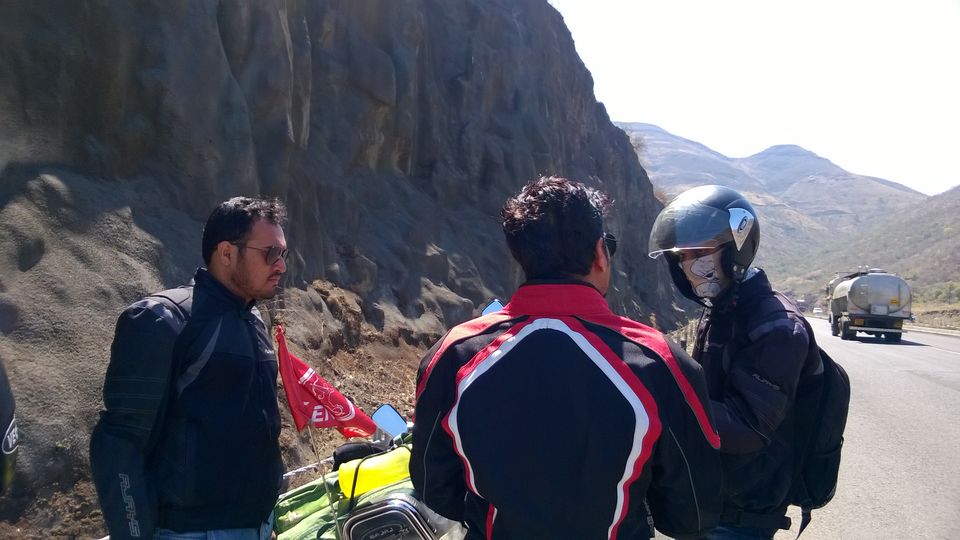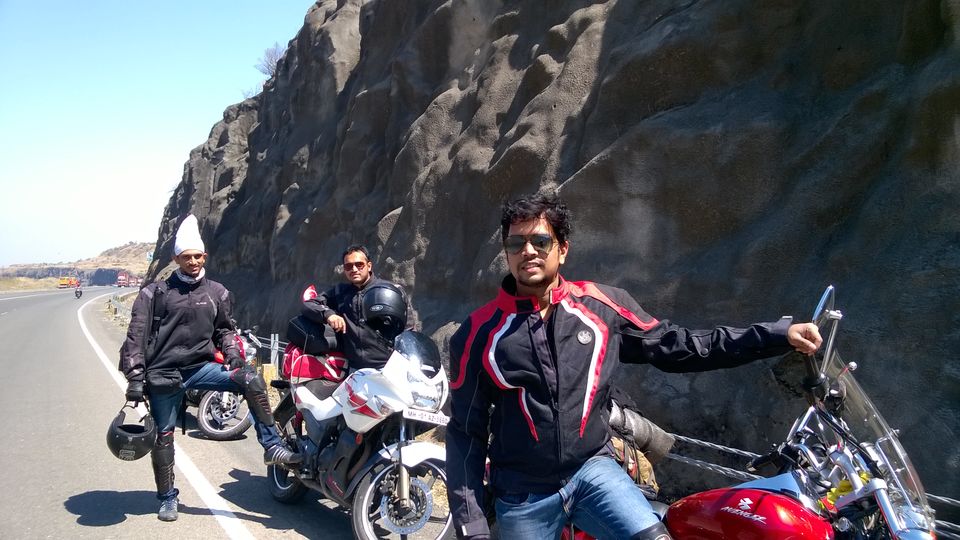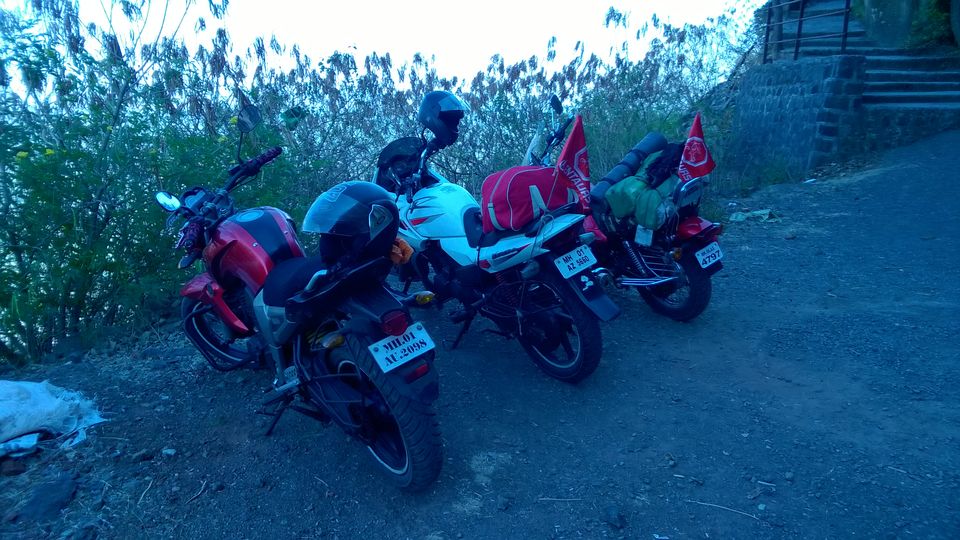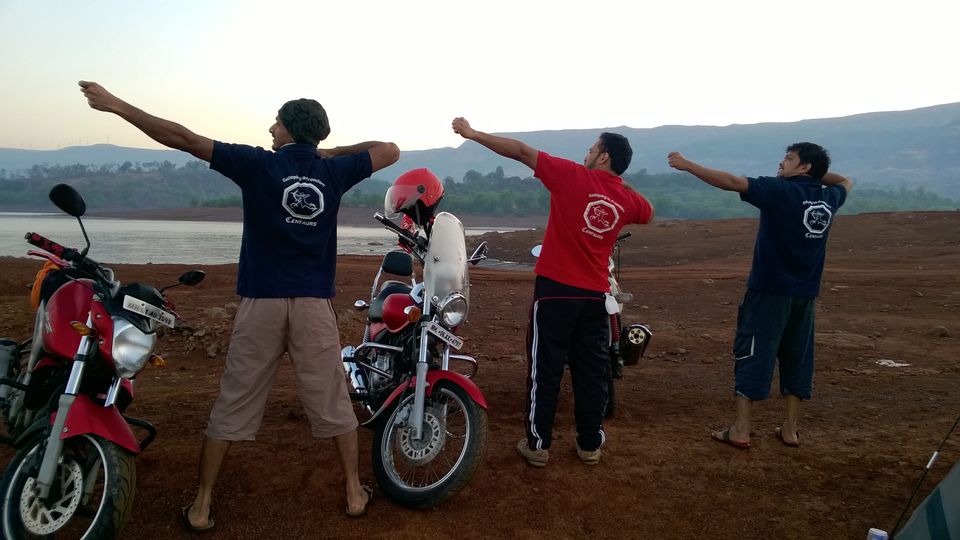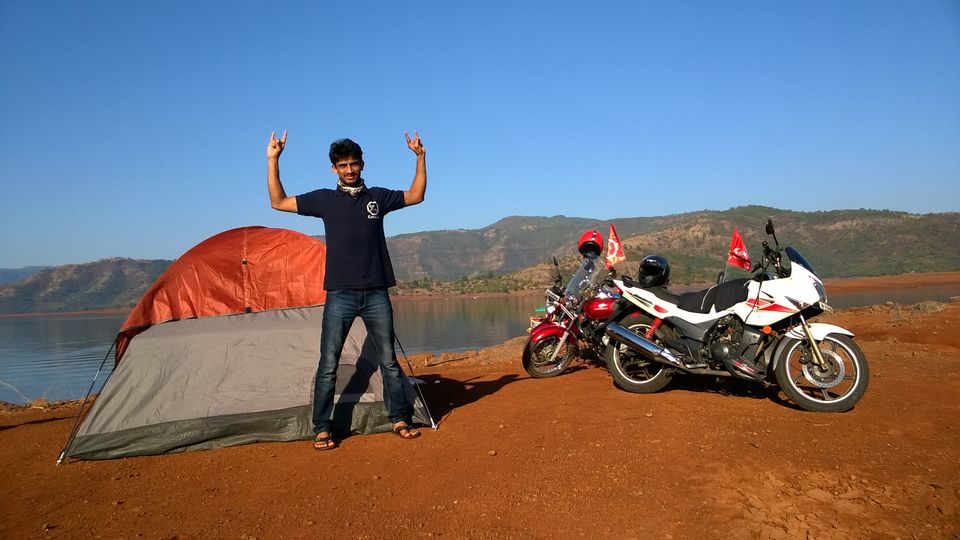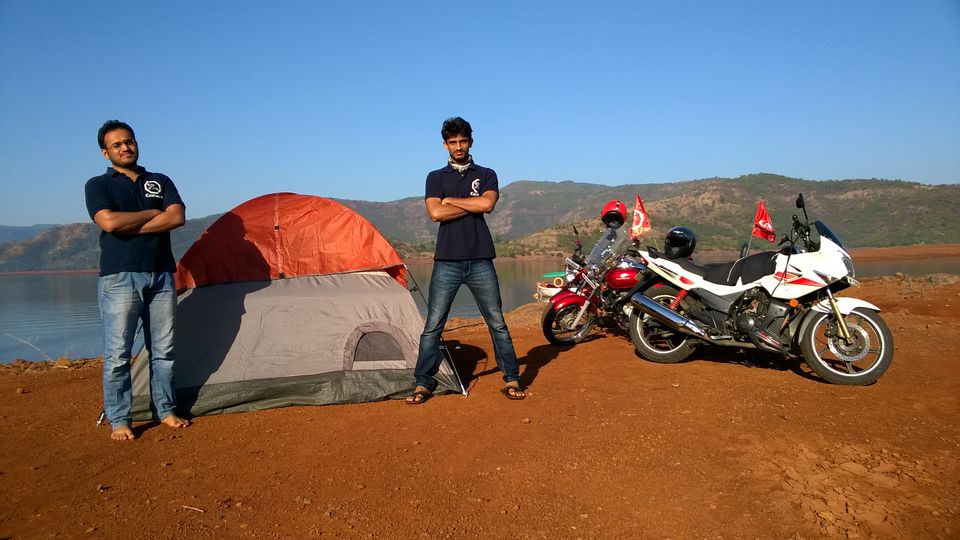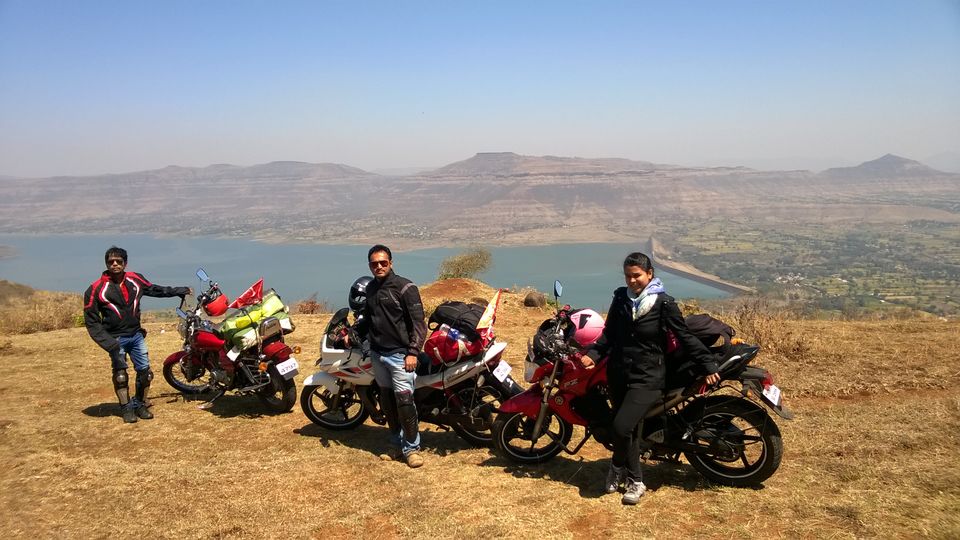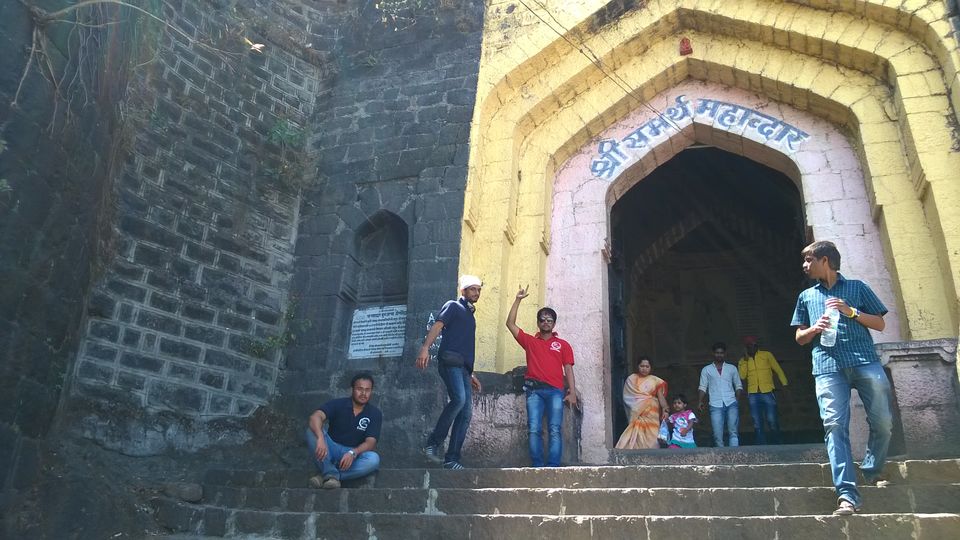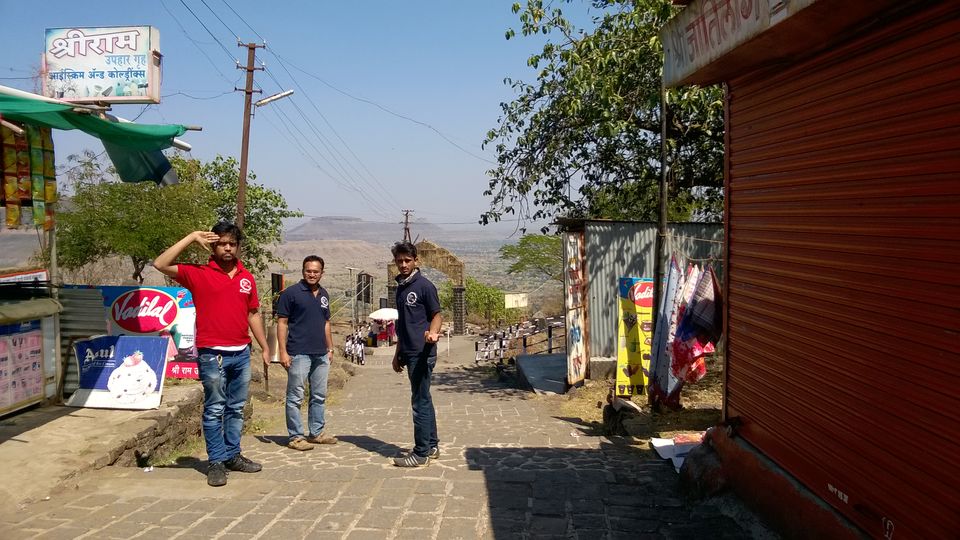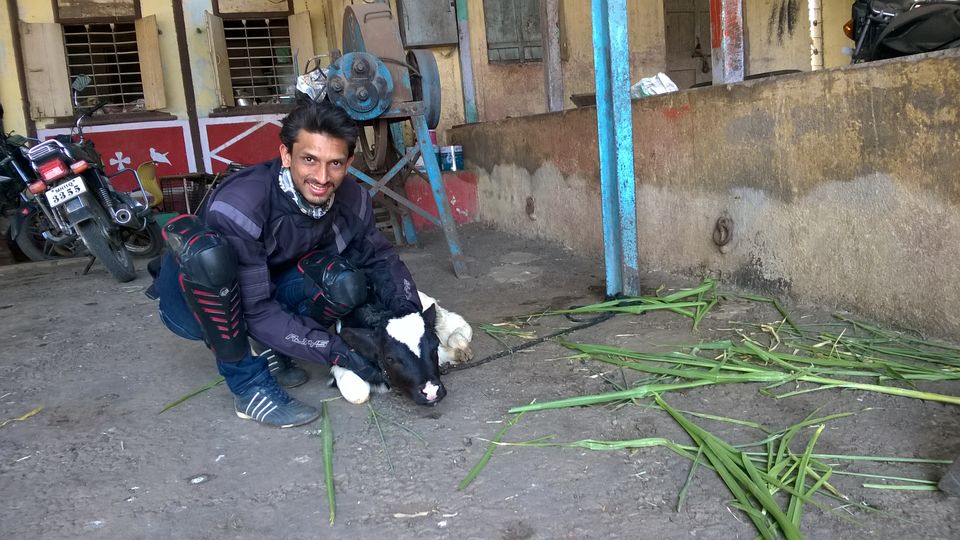 We created an open event on FB for others to join for a Bike Tour to Kalyangad, Sajjangad, Ajinkyatara, Mahabaleshwar and Panchgani, since it was Holi weekend and world cup fever many were reluctant to come including some core member of Centaurs. However, 4 of us were very firm on our decision to execute the plan irrespective of the number of members.
So, finally Me, Sarvesh, Karan and Snehal decided to hit the Road on early morning of 6th March. We decided to meet at 6:30 at our usual meeting point Palaspe phata (Panvel). We started our Road Trip sharp at 07:30 (got late by an hour because Karan had faced a problem with bike and had to push it for a kilometre) via Old Mumbai-Pune highway to our surprise the Road till Khopoli was almost without any vehicles on the Road, we felt like really Galloping to freedom, it was a treat for us and the cherry on top of that was foggy weather with an orange sun rising right in front. It was bit of disappointment when we encountered an absolute gridlock just before Khandala on the express way which had occurred due to one trailer met with an accident which took us half an hour to get rid of that gridlock.
We finished our  breakfast which full of Misal-pav, Idli and hot tea at Neeta's Inn which is 3 kms further to Lonavala. I was just loving the Road accompanied by smooth sound of my Yamaha-FZ. With some butt breaks en-route we reached base of Kalyangad at around 2 pm and the real challenge was welcoming us as the road after that was an absolute off  Road with the turns and twists at every corner. It took almost 45 minutes ascend that mountain and to reach at the top of Kalyangad. Kalyangad is famous for it's cave with 3 feet water filled in inside and Datta Mandir at one end, visited this cave and took a blessings of Datta and roam around the fort to appreciate the beauty of the fort and surroundings, it was an absolute treat to watch that view.
It was 3:30 by the time we finished our visit and now stomach was started craving for food as we didn't had anything after breakfast. Descending has always been more challenging than ascending the Road,however we somehow managed to reach at base safely and asked villager for a place to eat, they suggested Gokul dhaba which was 2 km further from that point. Our orders was Butter chicken, Veg Maratha, what roti, Jwari Bhakri with thums up and chaas, food was yummy besides we also got to watch the  India-West Indies match as the dhaba had set up Television with some speakers so that everyone could hear it. After yummy lunch we drank Sugar cane juice and asked the person the Road to Reach Bamnoli which is our night stay point.Road to Bamnoli was completely hill road and from that view during the night Satara city twinkling like stars in the Sky, just beautiful. 
We reached Bamnoli at 8:30 around, set up tent near the lake and gathered some material for bonfire. It was an awesome night. We all got during midnight just to see reflection of moon in the lake. Got up early morning to witness beautiful morning cold, sun is shading his color into the sky and ready to rise, dew all around the place very peaceful and blissful morning that was. We boys decided to get into lake for bath, water was very cold but soothing,did lot of photo sessions. We are ready now to move to our next destination Sajjangad en-route we had breakfast just before kaas plateau where one villager had set up a nice hut type hotel to extension of his house for breakfast Kanda Bhaji was awesome here. At one turn Alto came in from front very rapidly and kissed my right leg's outer part, just got saved he did apologize for mistake.
Our aim was to reach Sajjangad before 01:00 pm to have a Mahaprasad at Shri Samarth Ramdas Swami's Temple. So we reached within stipulated time had food and roam around fort, at one point we witness the best view I have ever seen, confluence of rivers, crystal clear water, reflection of mountains, blue sky and white clouds it was a treat to watch that view. I would suggest to go to Sajjangad just to see this awesome painting on a real canvas of earth. 
After Sajjangad our next point was Ajinkyatara which is the 4th capital of Maratha during their empire. Me and Karan had a power nap by the time Snehal and Sarvesh finished roaming around the fort. We had to make a move as early as possible to visit our next destination Mahabaleshwar. We were planning to go by highway whereas some people suggested to via Medha which will save our time as well as 15 kms of distance. The Road was good being the state highway, which helped us to cover 50 kms in just one hour. Unfortunately we missed sunset. 
As per plan we visited Mapro Garden 14 km further to Mahabaleshwar towards Panchagani. While havin Strawberry Ice cream and Sizzling chocolate brownie with Ice Cream (the best delicacies to eat at Mapro during chilled weather), we were contemplating on our plan further. As per original plan, we were supposed to leave for Mumbai on 2nd day,as we got late and leaving for Mumbai at 8:30 from Mahabaleshwar was not feasible as it would have taken us 6-7 hrs to reach . Hence, we decided to stay for a night and leave next morning,but, where to stay? Which would be the safest place to place tent ? All these questions were running in the back of everyone's mind  and unanimously with some inquiries with friends over the phone we decided to make our stay at Table Top Land at Panchgani. While having dinner, we asked hotel manager about safety on Table Top Land, he tried brainwashing our minds and emphasized to stay at facility, but as a true adventurer, I like challenges so his advice gave us more strength to stay at Table Top in Tent.  
Now, next challenge was where to set up a Tent ? We had to look out for a place where no one will disturb us and we can have peaceful sleep,finally we got a place and set up tent there. That night was pitch dark,nevertheless, moon light was so sharp that we could notice our dense shadows. It was a full moon night,best night to experience at such places.  
While trying to fall asleep, we heard some murmurs and bike's sound, we thought someone is watching us, so we all came out of tent went for a walk just to see if anyone is there or just our hallucination,thank god it was just our hallucination. 
This is the morning I would go anywhere to feel and see. Darkness was setting down and the God is Rising from east whilst shading the sky with the arsenal of color he possess on the Horizon. I came out of a tent, stretch my hands in the air as if I am accepting the energy being bestowed upon me by the God and took a deep breath leaving all the worries behind for that moment. It was refreshing felt like just got up from long Meditation session. This is the best time to click the photos so we clicked many. 
After a long session of photography, packed up everything and moved on, as decided we stopped by one restaurant to have breakfast, finished breakfast it was good as we had no option to go in search of other hotel as scarcely any hotel gets open so early. After finishing, we did some shopping all available berries- Strawberry, Raspberry, Gooseberry, Cherry Tomato etc. I would suggest to buy it from a farmer who has come to sell these, to get a best price as well taste. 
Being a last day of tour we had to ensure that we reach home before sunset to avoid night riding and to take some rest at home. Hence, decides to stop at Lonavala for lunch. With some butt and water breaks en-route, reached Lonavala about 2 o'clk and unanimously selected Sunny's dhaba to have lunch. The food is awesome here but slightly overprice. Must go at least once. Fresh lime soda/water, Chicken Bhuna and Veg bhuna with Wheat Roti were ordered.  
The last lunch of the tour was awesome and everyone was reluctant to go back to Home, to noisy and polluted place, we were cherishing that tour at that time. But, had no option.  
I must say this bike tour is one of the best tour I have ever been on. Very different and very first to experience Tent Camping, very cloae to nature. Slept under stars, moonlight, woke up at midnight just to see moon reflection in lake, early morning Sun. The best Tour.  
Keep reading, next bike tour is arriving.