Mumbai is blessed to have so many weekend getaways around it. Lonavala is one such popular destination which is not untouched by most of the Mumbaikars. I also have been to Lonavala twice or thrice before. But, the charm of these places is such that it attracts you to revisit and they are just the perfect choice for a long drive. Sudden plans are the best plans...agree? My this visit to Lonavala was not at all planned. I was invited by Manasavi who manages Manasi Bungalow, Lonavala to stay and review this beautiful villa and I said Yes, Why not!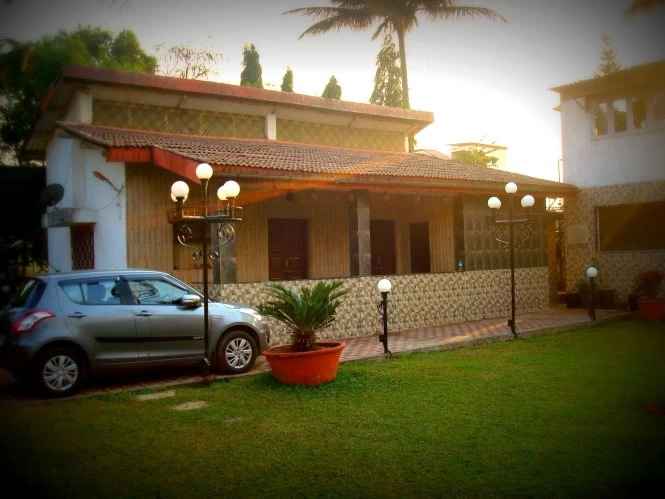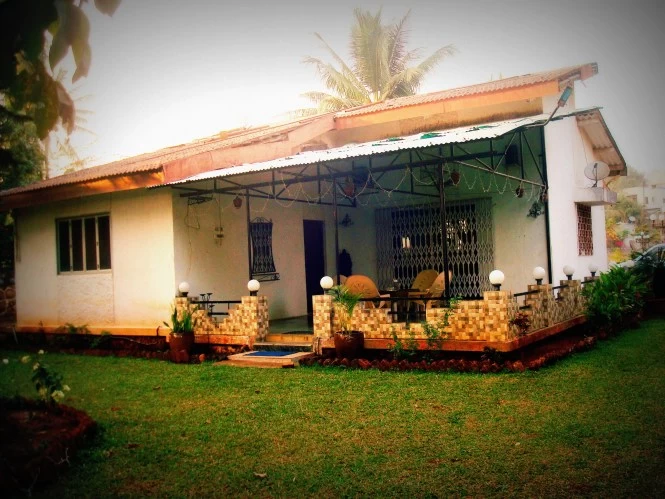 Let me introduce Manasi Bungalow, it is a property that has a plantation area with of nearly 28,000 sq ft, having spacious outdoors suitable for kids to play. It is named as "House of Bliss" and is perfect for a family get together or to relax and enjoy a weekend.
The villa houses 2 suites The Red Suite and the Green Suite that can accommodate 5 adults each and another 5-6 people with the provision of extra beddings.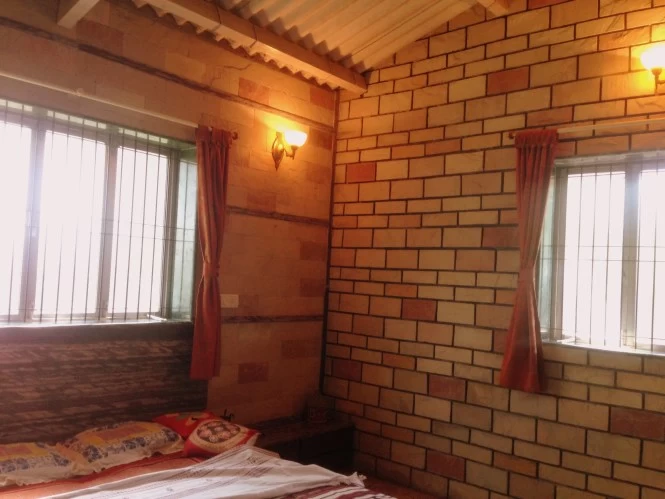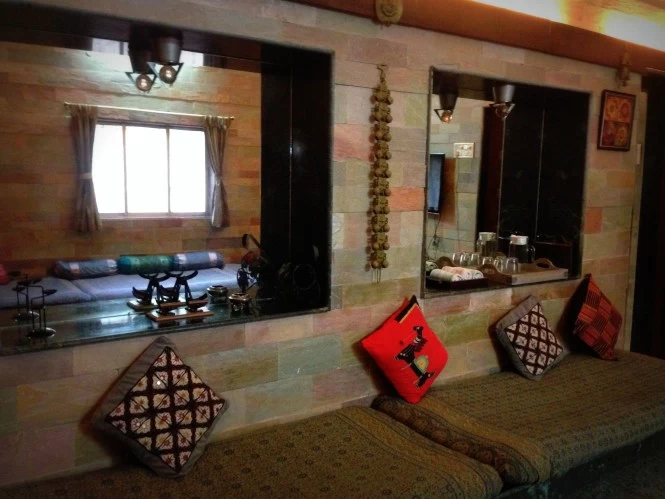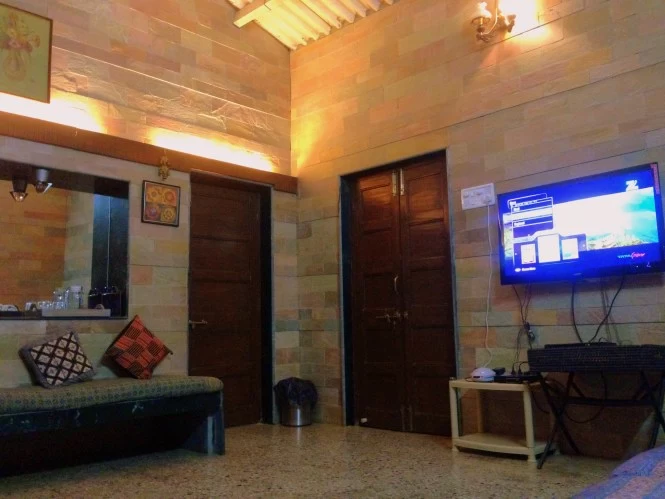 The living room can be used for corporate outings, or it turns into your personal movie theatre for the family.
Manasi Bungalow is a pet- friendly holiday home. The pets can have a good time too without limiting themselves to a room.
We reached there on Saturday afternoon. The villa is located next to TCS guest house and is surrounded with a lot of greenery and looked absolutely tranquil.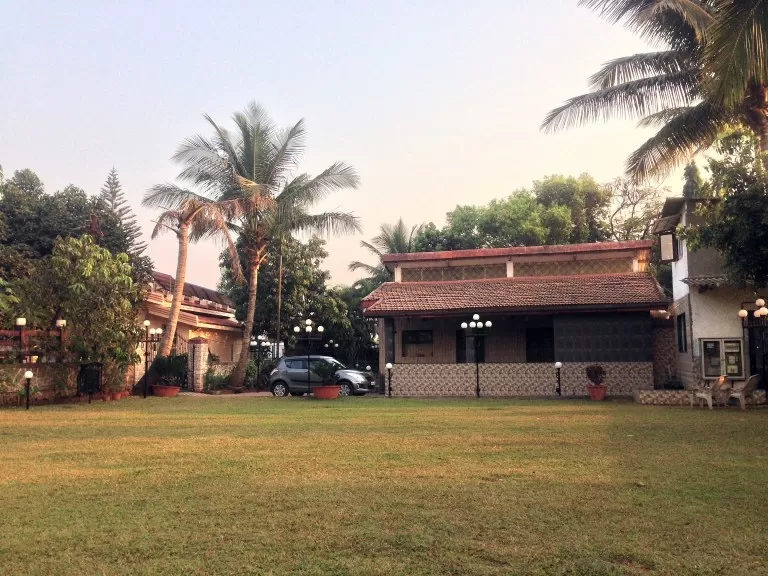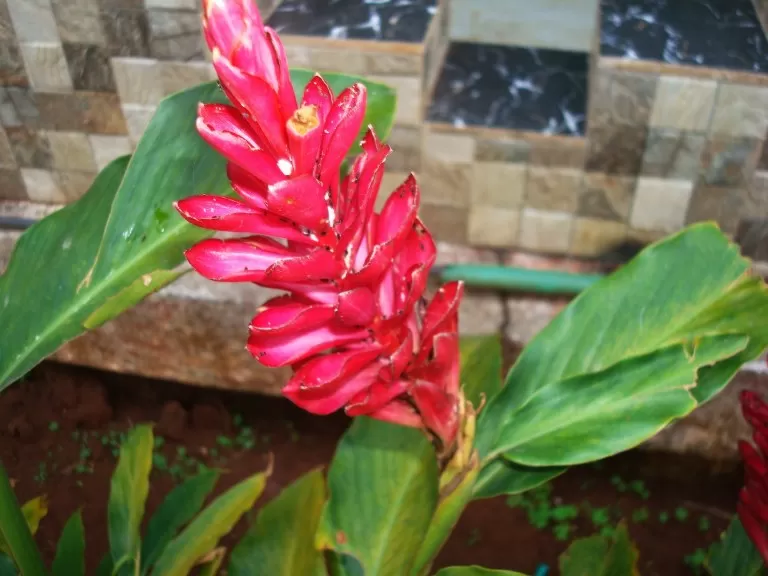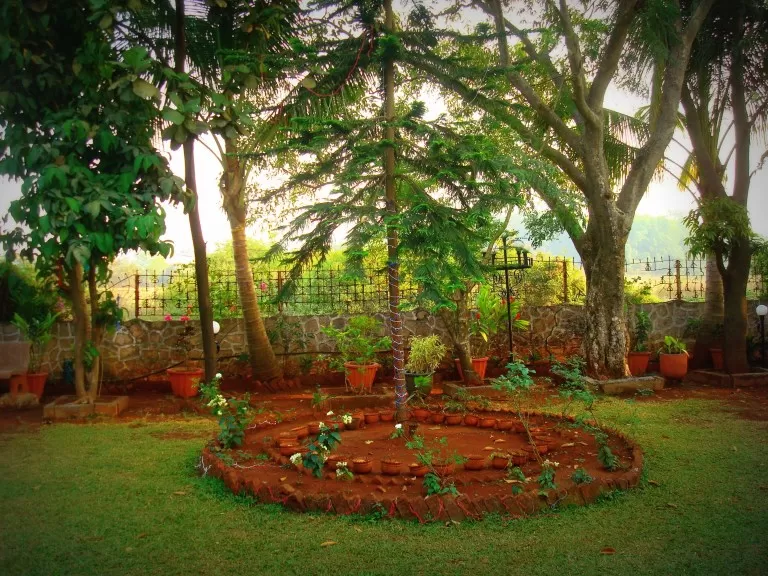 The caretaker gave us a warm welcome and offered us coconut water which was from their own farm while the rooms were getting ready. We then checked in the rooms which were really spacious and had beautiful walls. The lighting and interiors were elegant and impressive. The room was spacious and can easily accommodate more people comfortably.
The villa has ample space with a lot of greenery where you can play games in the evening, plan a fun barbeque with friends and family or they provide music speaker which can add spark to your party. At night, the place looks more beautiful with lots of sparkling lights all over the property
They have in-house chef so that you can relish home cooked fresh food. They also have tie-ups with nearby hotels, dhabbas from where you can availing an exclusive discount being a Manasi Bungalow guest.
The caretaker himself is an expert in traditional Gujarati cuisine so just let him know what you wish to have and enjoy the delicious Gujarati cuisine. We asked him to prepare the Khaman Dhokla and Poha for breakfast. The dhoklas and poha were outstanding in terms of taste and quantity. It was after a long that I enjoyed my morning tea listening to the lyrical chirpings of birds n a wonderful sight of colourful blooming flowers which made me ask for one more cup of tea!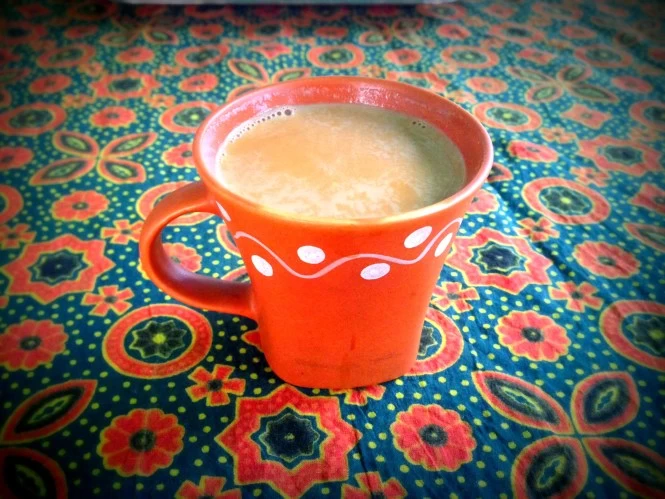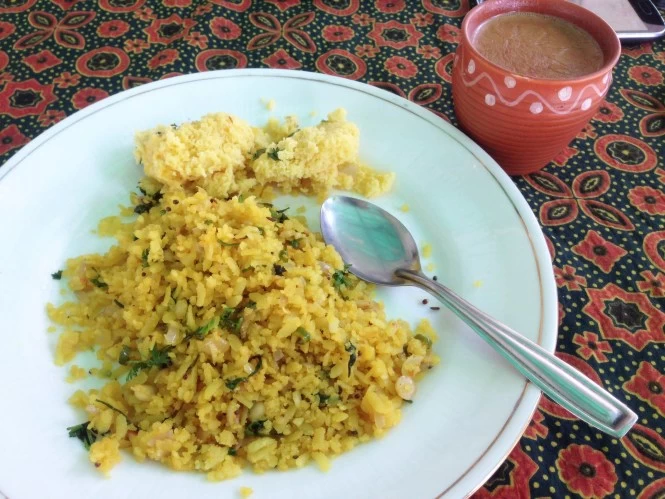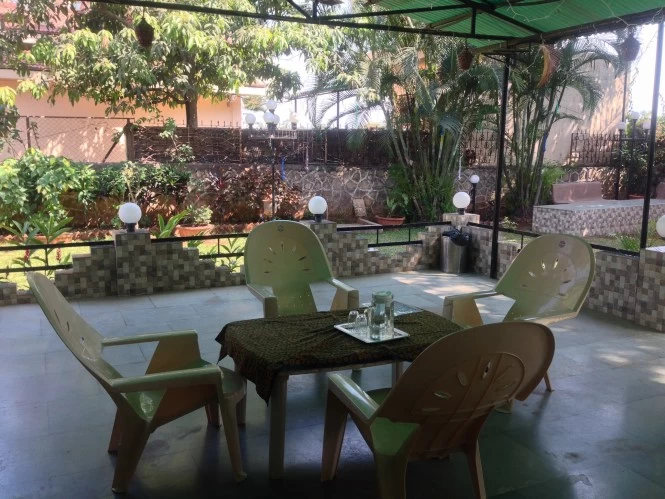 This place has a different charm in itself and it was a different experience altogether as the feeling was like staying in a home away from home. We left from the bungalow on Sunday afternoon with lots of pleasant memories. I also was really impressed with their caretaking staff who are available 24*7 at the property. They are very friendly and courteous and they ensure to provide best of services so that you have a pleasant stay. So, if your idea to spend the weekend is to relax in peaceful, quiet place and spend some quality time with friends and family this is just the right place for you.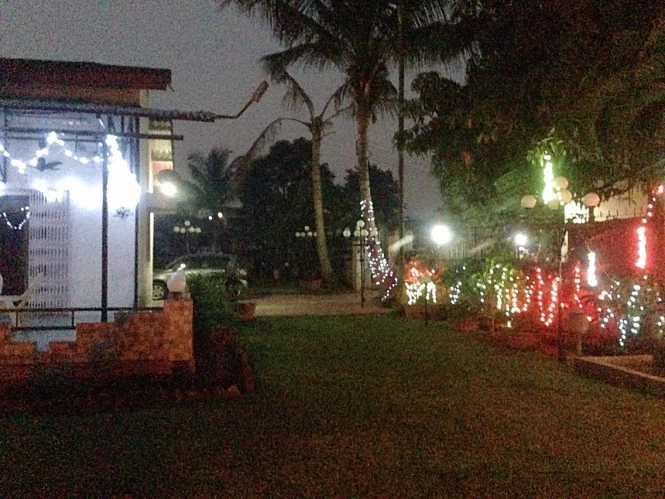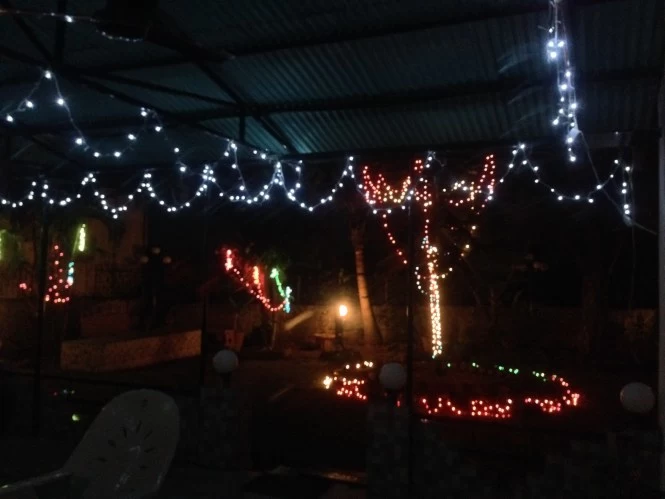 My opinion and words are not biased and the review is totally based on my experience. But everyone has own liking so kindly exercise your own discretion, with the understanding that this is reviewer's personal opinion.

This blog was originally published on Savory Tales.