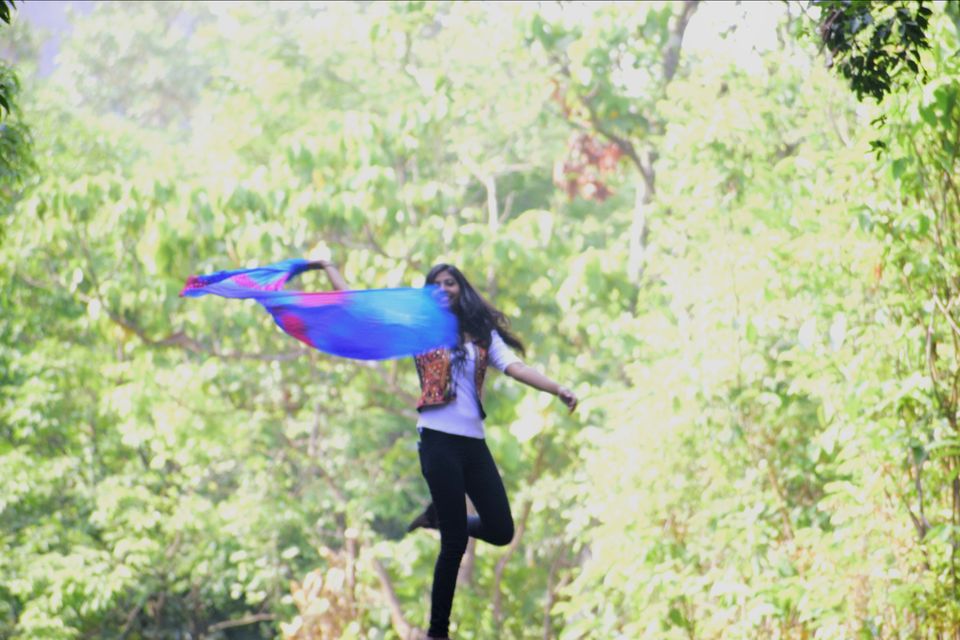 Me and my friends are trying our hands on our DSLRs whenever we manage our time; from last two years. As amateur photographers we are, we try to go to places nearby Pune and try to explore in the natural lights. Monsoon had its magic played on the earth and it was all lush green within a week of its start. We decided to go to Tamhini on the upcoming weekend. The day had come, and we all started by 5 am to catch the sunrise.
Being in Pune, I have missed the place on top of the list of tourists and bike riders. Tamhini ghaat has it all, the waterfalls, clean and sleek roads, a forest lead, villages enroute, lush greenery to calm the soul, fresh air to heal the bad days, keeping different forts and trekking hikes connected by routes connecting many "getaway attractions". Soon we spotted a wavy road that gave us the urge to take a stop and make our portfolio shots there. No, I have not posted any of those faces and poses here, do not fear away :p .
A tip for the buffs though, please be responsible enough so you do not disturb the other bypassers on the route.
We sat there, we found trails there. We heard many chirps which we had never known before. The sweet n fresh smells comforted us only to enjoy the weather more. I ate a ripened mango that dropped in front me. Sitting on the same road side. Passers by could not resist but give us a gleaming smile looking at hour mango stained hands.
We ran through the gentle wind, we played, we clicked; we made the most of it in the small time of an hour if I remember.
I would have given the details of all the spots and turns we took just to give you a ready itinerary to experience the same but I want you all to go on tour own trails. To create your own memories, in your own ways.
The clouds soon started making dramatic sounds and we rushed to save us from rains as we wre on bikes. We ended the road trip with the garma-garam chai and tasty corn pakoda at tiger point, shivling point before Lonavala, to be specific this time. The trip costed us not more than 150₹ each, but earned me one of the better days I could spend to rejuvenate and start for the routine again.