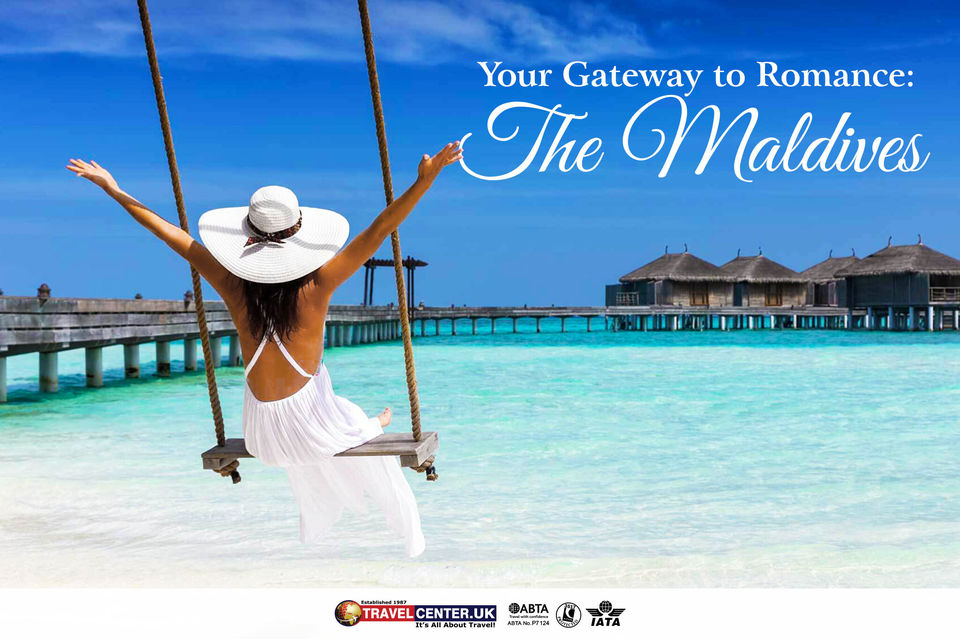 Etched with heavenly beauty at every corner, Maldives is perhaps one of the world's best destination when it comes to all things beach related (well, I can think of some equals, but you get it, everything's about the Maldives today). Consistently enthralling visitors for as long as anyone can remember, Maldives became a global hot-spot known for its unrivalled luxury, romantic corners and white-sand beaches. We're probably not the first to say this, but yes, if you're planning a getaway full of soul-stirring moments – we'd suggest the Maldives on any day, and here's why!
Memories by the waves
The beaches of Maldives are a sight for sore eyes! Every one of it is just pure perfection in its own way. The only similarity you'll see is that every beach is a medley of white sun-lit shores, cyan-blue water and of course, an underwater life that is nothing short of breath-taking. So, to sum up, it's basically no wonder that travellers relish this destination on their list of places to visit. I mean, wouldn't you?
Resorts that redefine hotel-stay
We're not exaggerating when we say the only problem you'll have is choosing where to stay. With over100 resorts to choose from, your stay in the Maldives is sure to go beyond the borders of everything you've ever experienced. So, what can you expect? Well, a quick rundown would probably consist of personal butlers, private pools, in-room massages and much more. However, the best part is that every resort fits under different budgets, making it a magnet for both visitors who wish to walk hand-in-hand with luxury, and for visitors who want to keep their wallets alive. A win-win situation for everybody, don't you think?
Suggested Read: Chernobyl: Everything you need to know
Take the sea-nic dive
Illuminated by the suns smile, the underwater life of Maldives is worth boasting about to your friends and family, it's that great. With some of the world's best diving and snorkelling locations at your disposal, there's no telling the number of unforgettable memories you'll swim into. Full of vibrance and life, you'll come by stunning coral walls, majestic caves and get to know the life under the sea.
So, how about it? Still, need convincing? Well, how about if we gave you a quick lay down of some of the best things to make your itinerary more eventful than it already is? It might come in handy when you're at a loss for words; overwhelmed by all the choices surrounding you from every corner.
Things to do
Underwater Dining!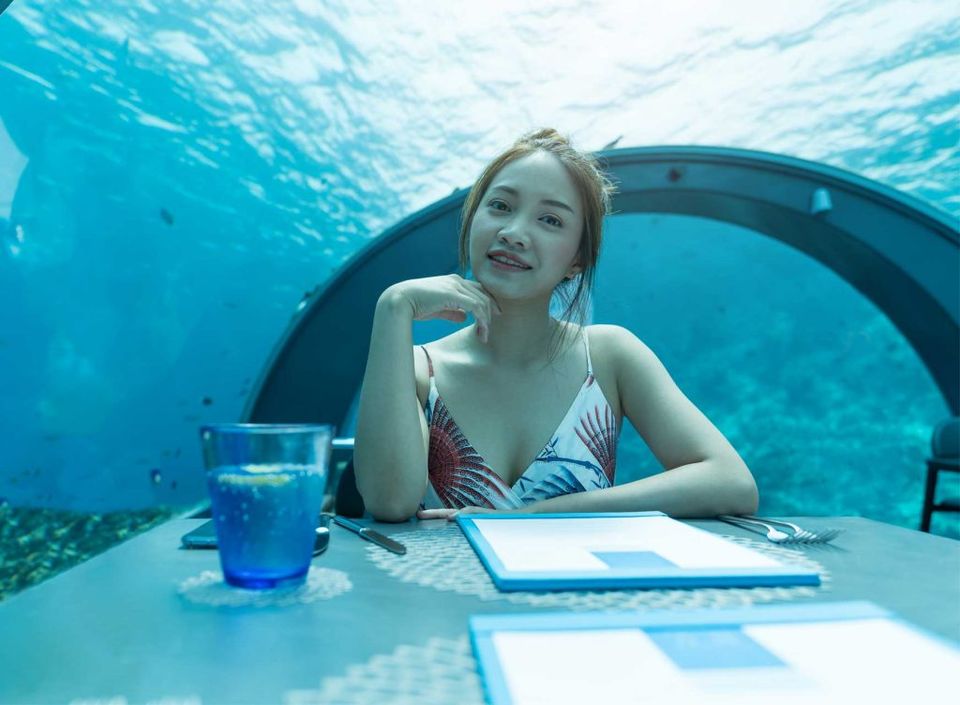 Ithaa, the world's first all-glass undersea restaurant! The restaurant is situated 5 metres below the sea level, and if you're lucky, you'll be able to see stingrays, turtles and even sharks. But, hey, even if you don't make eye contact with a shark, eating underwater enclosed by glass seems like an experience most don't get.
Visit a bio-luminescent beach!
Live through a story-book experience at the Vaadhoo island! As the rhythm of the waves progress into the rise of the night sky, you'll be able to witness a sea of stars. We're not kidding when we say that the sea literally glows with a shade of blue that is best considered, ethereal.
See the deep ocean!
Your visit to the Maldives, you can also take the liberty of going on a submarine tour to explore the depths of Maldives oceans. We'd bet that this is your best chance of seeing aquatic life that you usually don't come across. Plus, the fact that the Maldives consists of almost 99% water makes this underwater getaway even more intriguing.
Suggested Reads: Safari-ing in Sri Lanka
Visit the national museum of Maldives!
Why? Better question, why not? What's a romantic tour without a glimpse of what went down in the past? The National Museum of Maldives is your one and only stop to learning the history revolving their way of life. So, just think about putting away that sunscreen and making space for some facts. You won't regret- uh, let's just say, it'll be enjoyable.
Go windsurfing!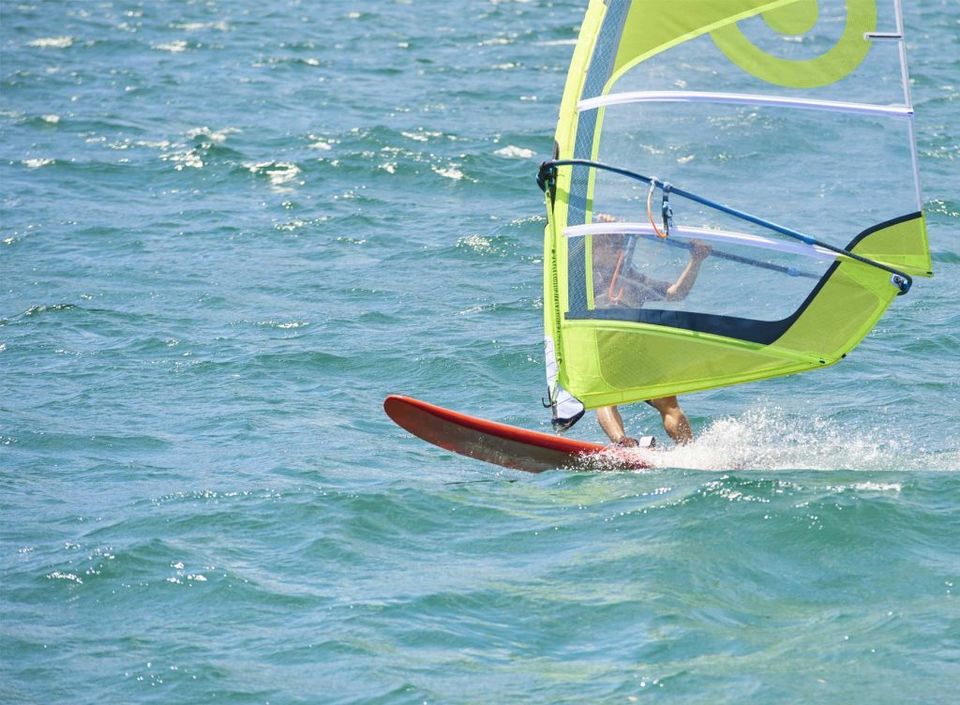 If you're not a big fan of the facts, then you're sure to enjoy sailing the winds and enjoying the glimmering waters of Maldives. It's almost certain you'll try out different water sports, so don't stop with diving & snorkelling, make sure you add windsurfing to your list of things to do in the Maldives.
So, if you're interested in booking a romantic getaway to the Maldives, feel free to reach out to us at Travel Center. From promotional offers and other cheap flight offers, there's no shortage of what we can do to make your trip better.
Read More:- Your Gateway to Romance: The Maldives
This Article, Information & Images Source (copyright):- Travel Center UK Blog