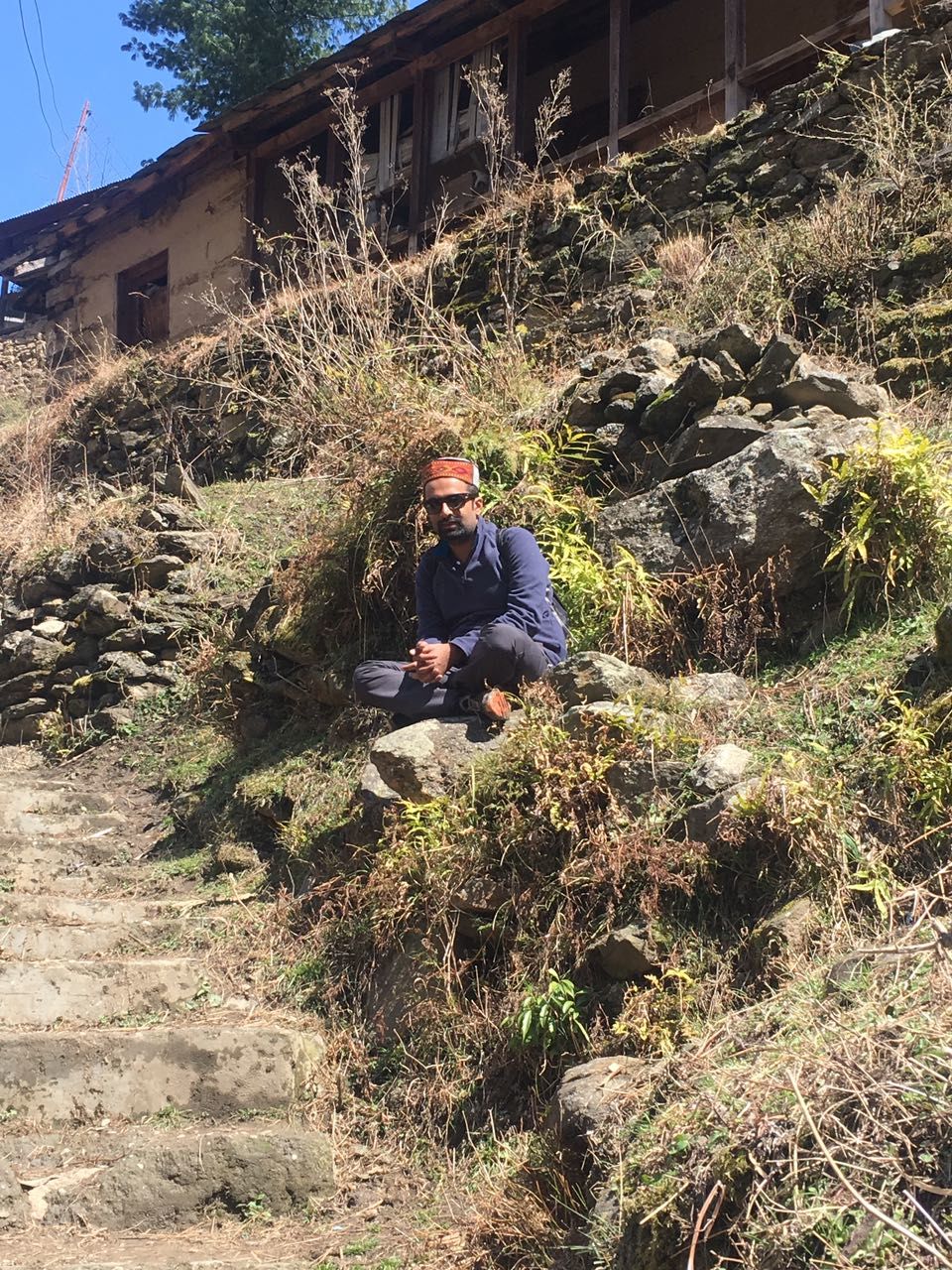 Turning 27 was never going to be easy or exciting. So I thought.
Those who have been past this age know what I am talking about; those who haven't would soon know what I am talking about. The fateful day fell somewhere around one of the many long weekends of 2017 (if you have a corporate life you would know the importance of a long weekend) and also a day after one of my favorite festivals, Holi.
Traveling on holi would mean not celebrating it with my friends and family and more importantly waiting for another year to get colorfully dirty. That was tough. A bit too much to give up, I thought. But if I did stay back it would mean missing out on traveling to a new place.
I was ready to travel, maybe because nothing is better.
I have been traveling with Kerry Adventures for a while. It is run by an extremely enthusiastic and passionate person Ryan Arnold Dalton. He ensures you have an extremely raw and immersive experience at every destination. If you are looking at interacting with the locals, eating food prepared by them and moreover staying in camps, homestays and hostels you should check them out on facebook.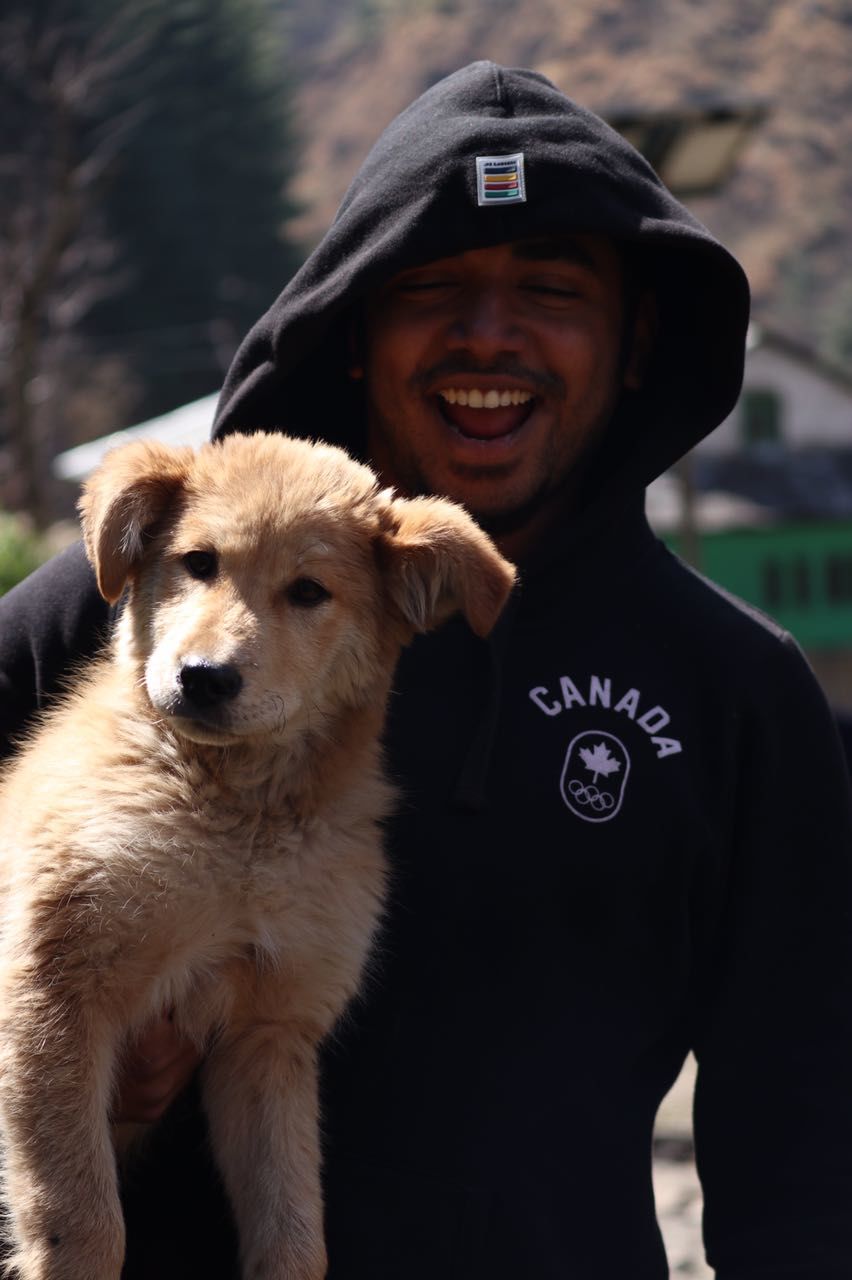 I had never celebrated a birthday outside the city and more importantly I had never celebrated with strangers, so this was a first.
Coming to a question you all should ask yourself.
When was the last time you did something for the first time?
Day 1 - 10th March - Friday
We were supposed to catch our bus at 7 pm from Majnu ka Tilla. A lot of you would be aware about this small Tibetan colony on the outskirts of Delhi, popular for two things, the best Tibetan food in Delhi and being the boarding point for the buses to the mountains in the north. A short e-rick ride away from the Vidhan Sabha metro station. A few handshakes with fellow travelers and we were off.
Day 2 - 11th March - Saturday
The plan was to get off at a small town called Aut, a few kms before the tunnel that takes you to Manali and then take a tempo traveler towards Tirthan Valley.
We reached Aut at around 11 am and met Ryan, who as always was excited about seeing us and had a few beers handy. Tirthan valley, was another 2-3 hours from Aut. We finally met all the other travelers who would be staying with us; two couples and a few solo travelers. We introduced ourselves and had some interesting conversations around our passions and professions.
Tirthan Valley is relatively unexplored and hopefully should stay the same. The valley has the beautiful Tirthan river flowing alongside. The Great Himalayan National Park, a UNESCO world heritage site is a short hike away.
Tirthan has decent camps to stay and quite a few home stays. We stayed at one of the camps. The people here are extremely courteous and hospitable. The camps have comfortable beds and hygienic washrooms. The food here is nutritious and homely. If you are looking for 5 star hotels and beds with white linen, I would suggest you avoid reading further.
We had a relaxed evening exploring areas around the camp and the river below. One of us fell into the river and was almost swept away by the current. We managed to pull him back to safety. The day was turning out to be a bit too adventurous. A bit taken aback by the incident we decided to get back to the camps and spend the day trying to be less adventurous.
Safety tip: Don't cross the river when the current is strong and if possible have a local person guide you through the river and the nearby areas. If lucky you get our guide.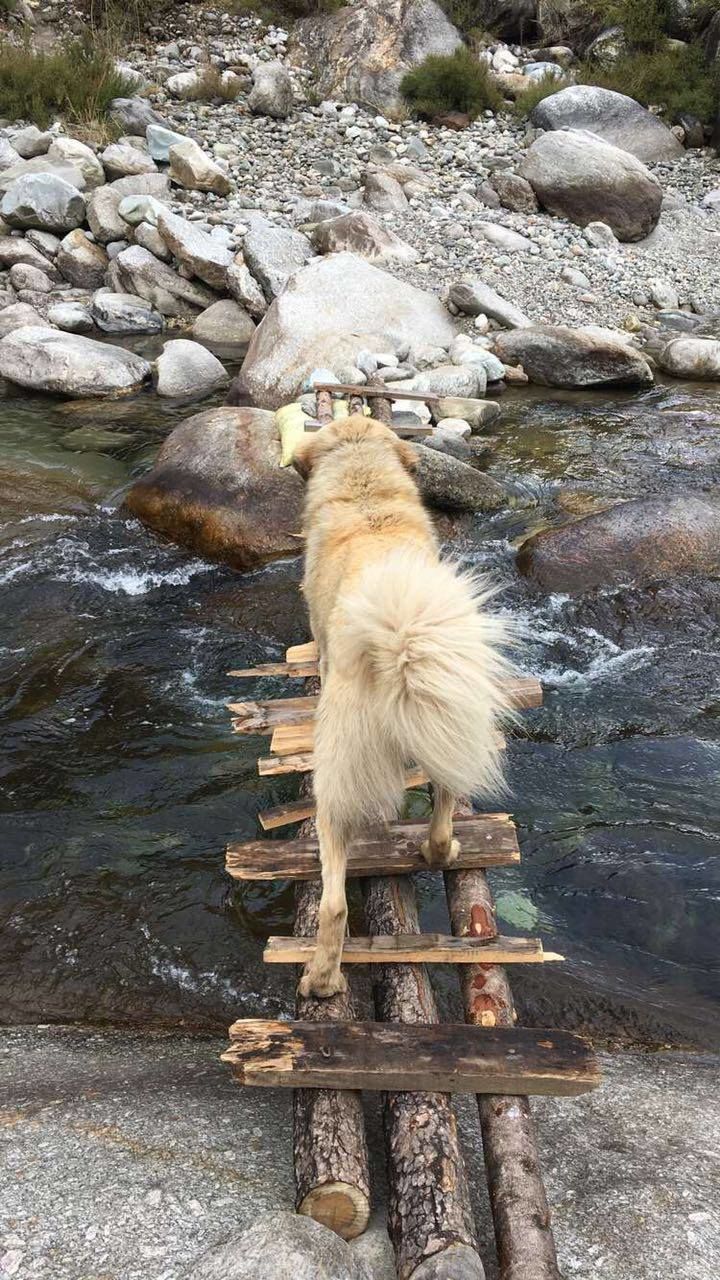 Day 3 - 12th March - Sunday
The temperature had dropped well below zero at night hence we woke up to snow clad mountains.
The plan today was to hike to Great Himalayan National Park and try our hand at fishing. After a heavy breakfast we started walking towards the park, the hike being relatively easy, close to about 12 kms.
Tip: Do ask your camp guys to give you a guide to take you through the park, as he would come with a lot of stories and also guide you through the park.
After hiking for a few hours we stopped by at a small store for some refreshments. I secretly bought a few packets of dry colors from the store (because not playing holi was never an option). We played cricket with the locals with their special cloth ball.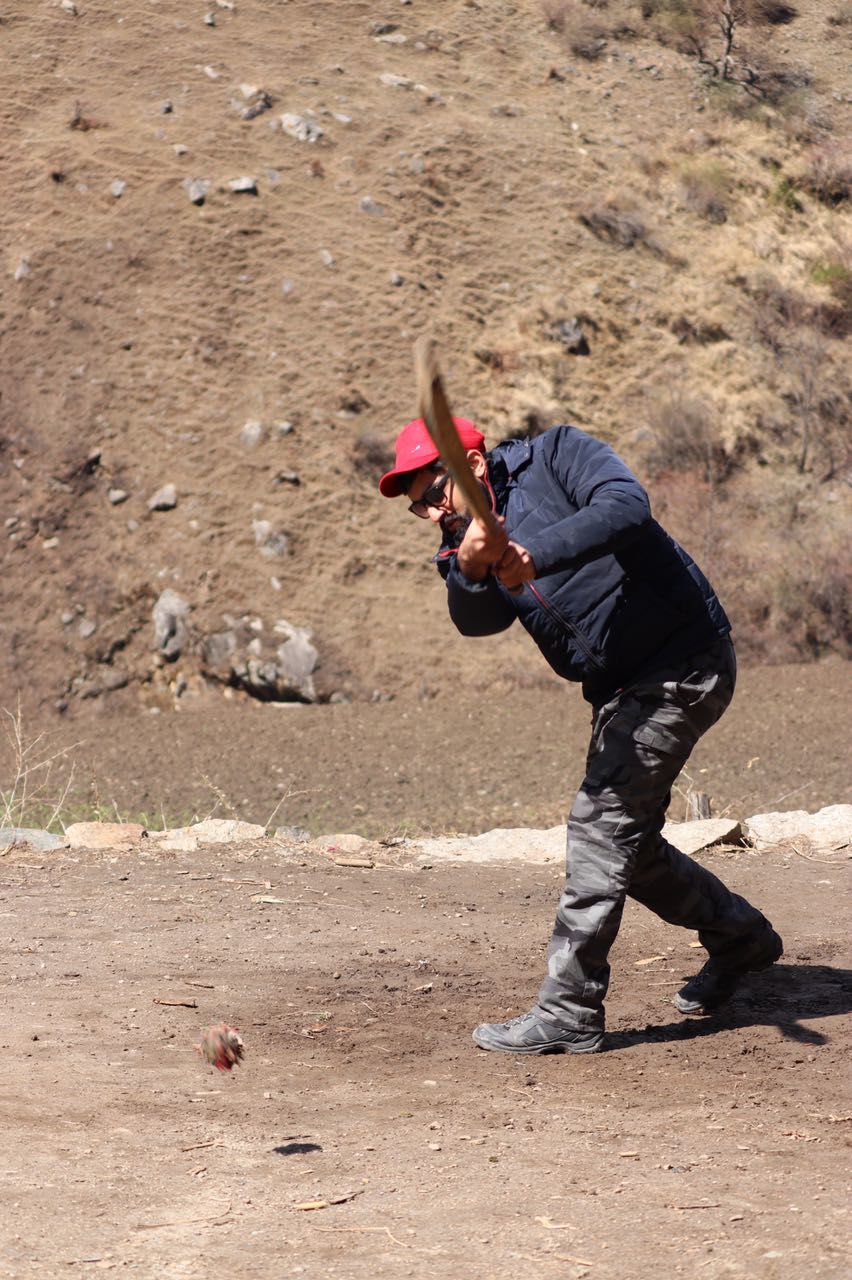 We were back at the camp by early evening and went fishing by the river. There are a few fishing spots in the river where you could get lucky. We were lucky enough to catch two fishes and they came to us at dinner cooked by the locals. The stars grew brighter and the winds got chillier. It snowed. Old monk and coke was staple and we danced the night out alongside a bonfire that kept us warm.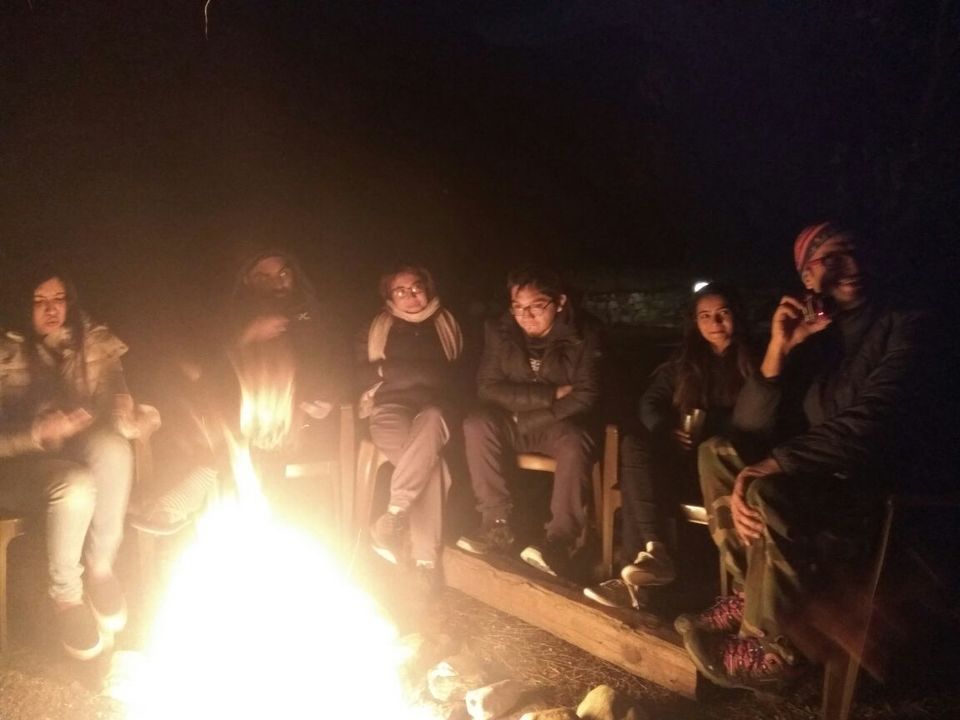 Day 4 - 13th March - Holi - Monday
The morning started with some colors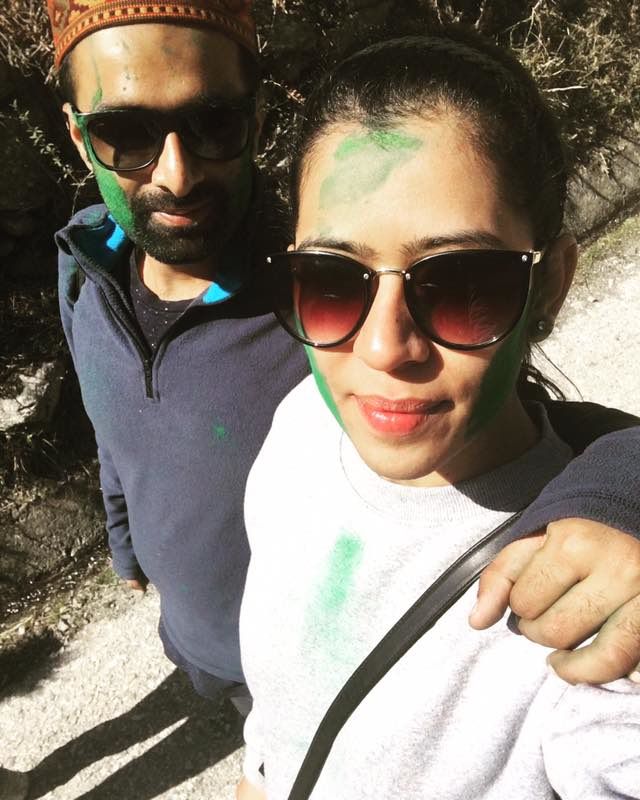 and a dip in the freezing river.
Just two of us took the courage to jump in. I being one of them, though the reluctant one. I somehow managed to swim 5 meters and was back with a few bruises on the leg.
The group went along extremely well, barring two people the rest of us planned to extend the trip by a day and move towards Manali to celebrate my birthday.
A cab took us to Manali and we checked in one of the hotels by late evening. We went to the popular Sunshine Cafe for dinner and I cut an apple pie instead of a cake. This was a nice birthday, the best to be true.
Till next time. Keep traveling.
Day 5 - 14th March - Happy Birthday - Tuesday
We went around Manali town and helped ourselves with lunch at the cafes. Caught our bus in the evening and moved towards home.
The 27th birthday was easy and exciting after all. It did turn out to be a colorful birthday in the mountains
I'll leave you with some pictures.