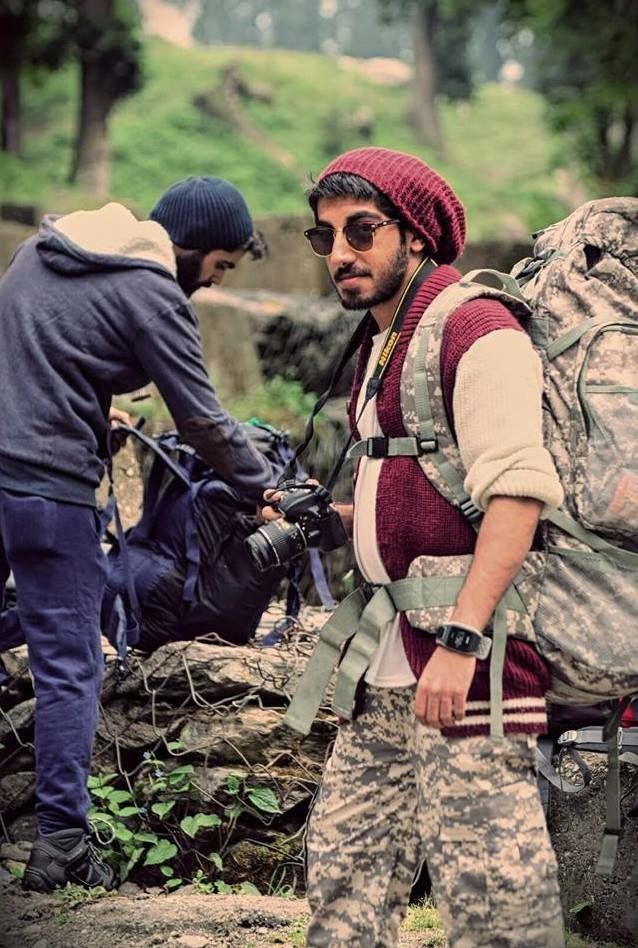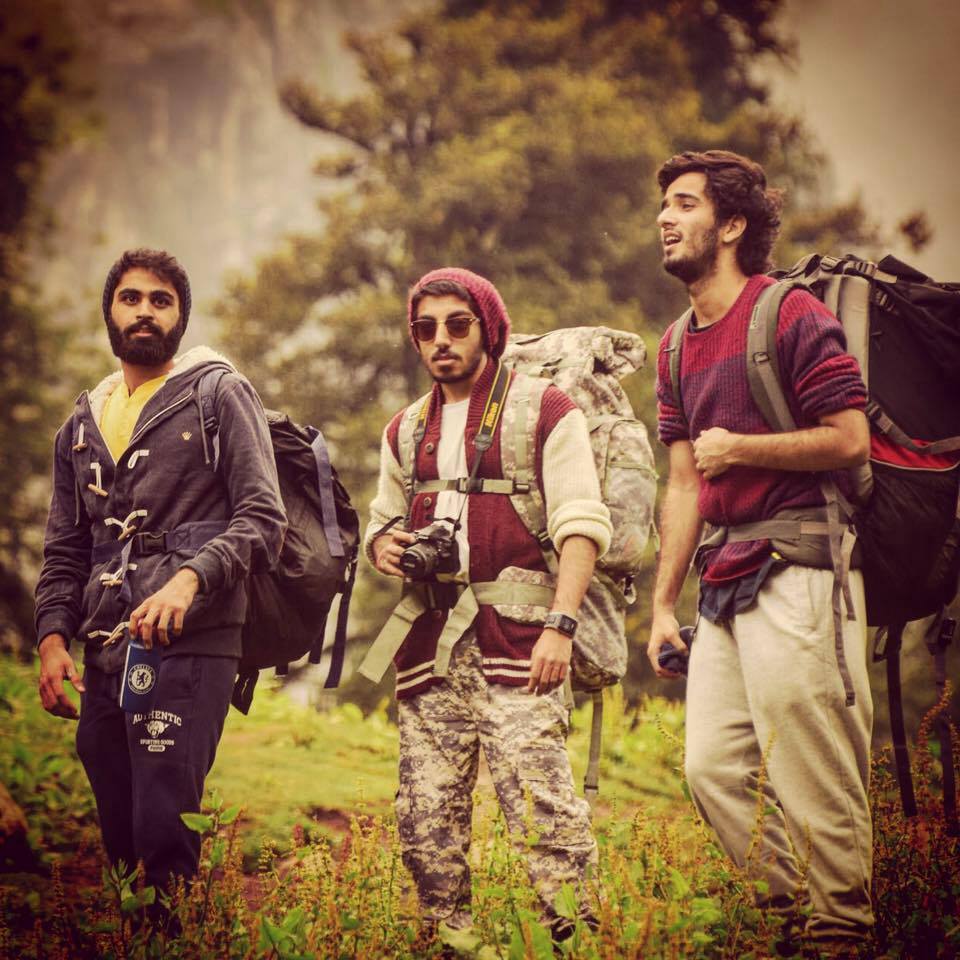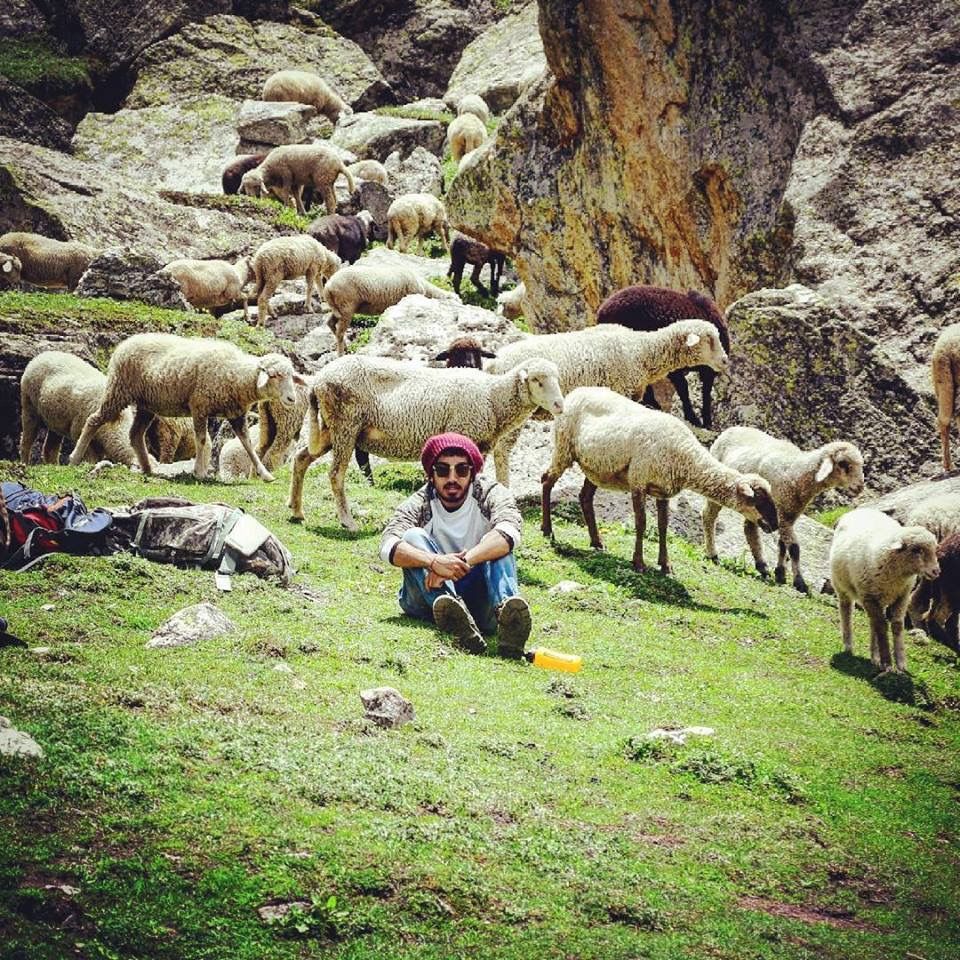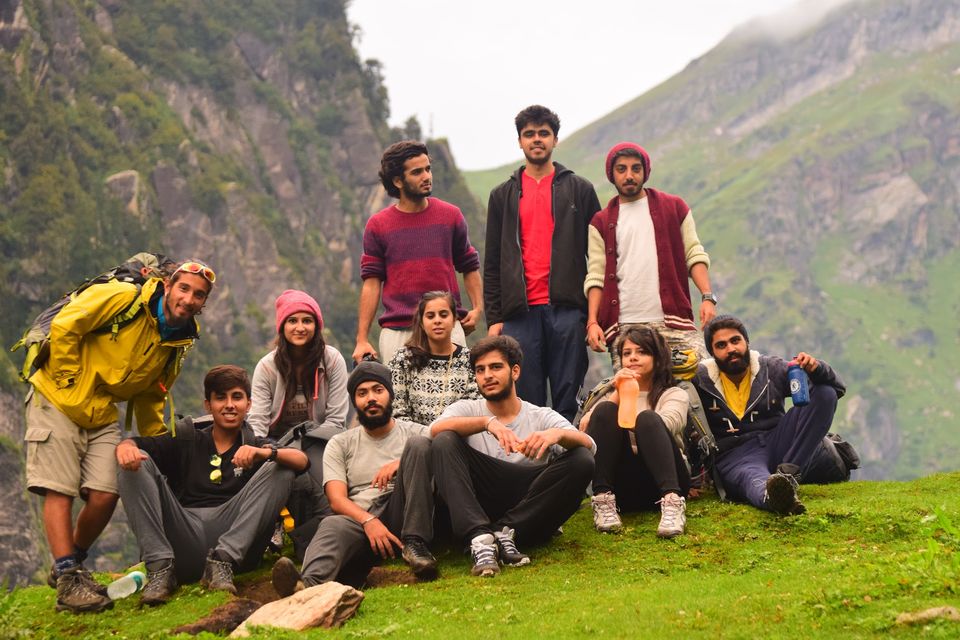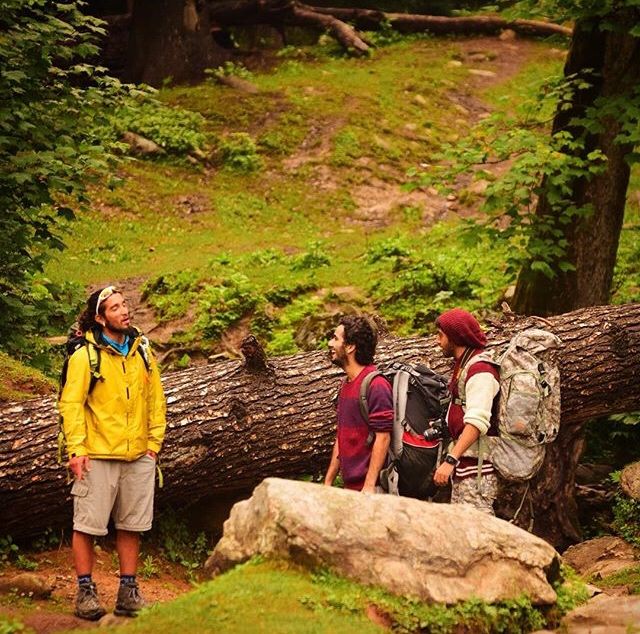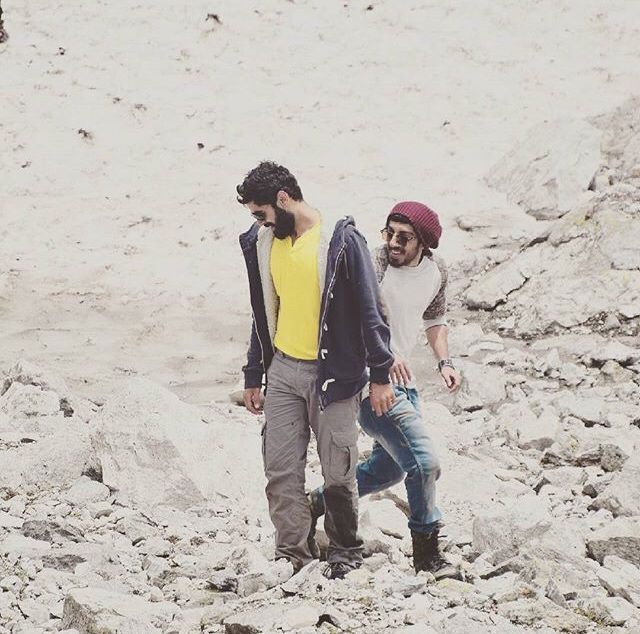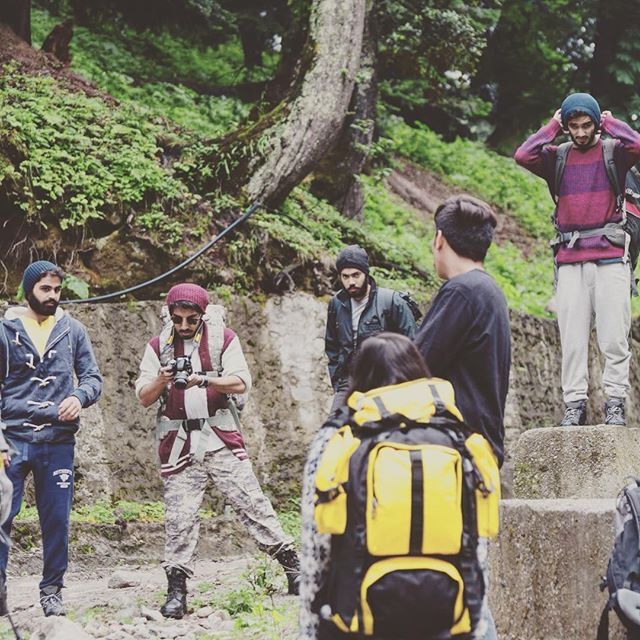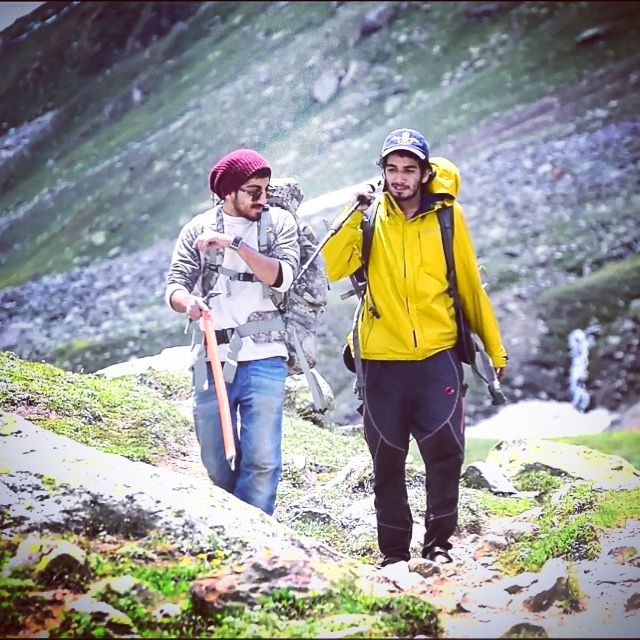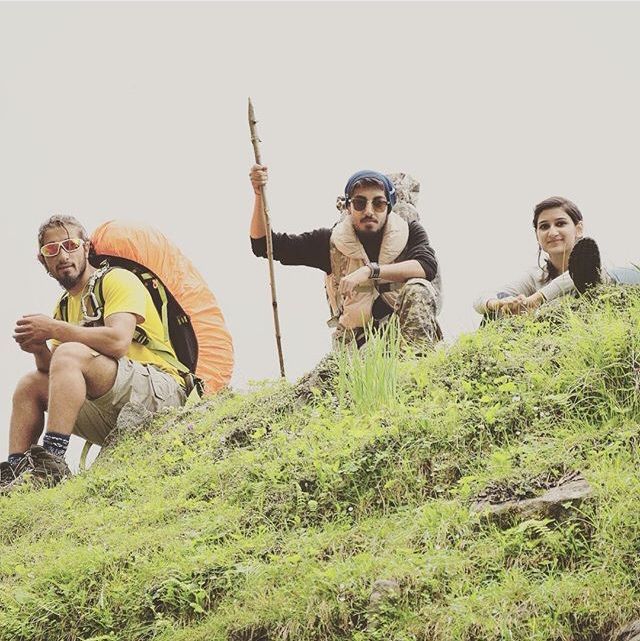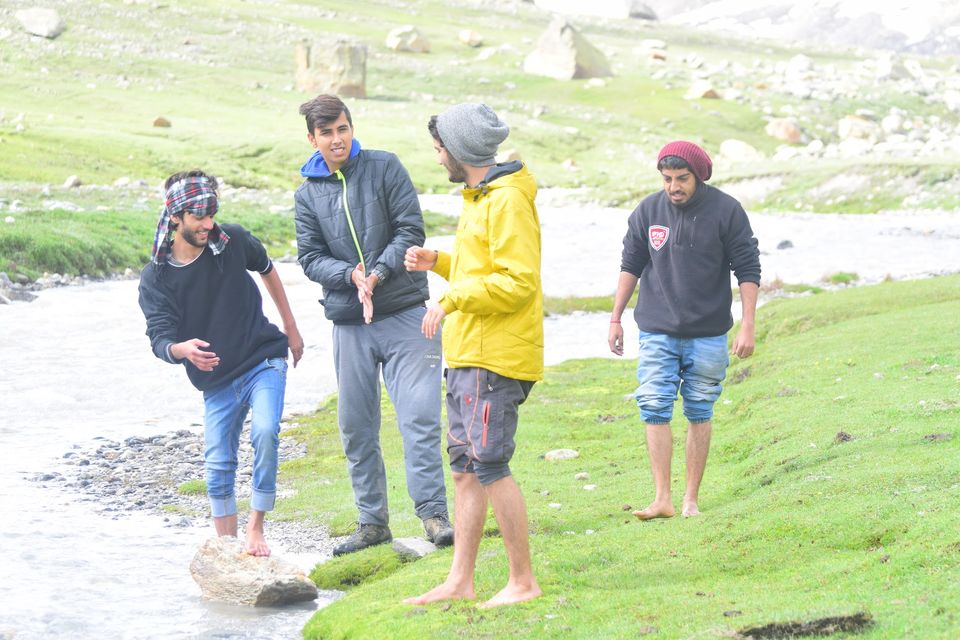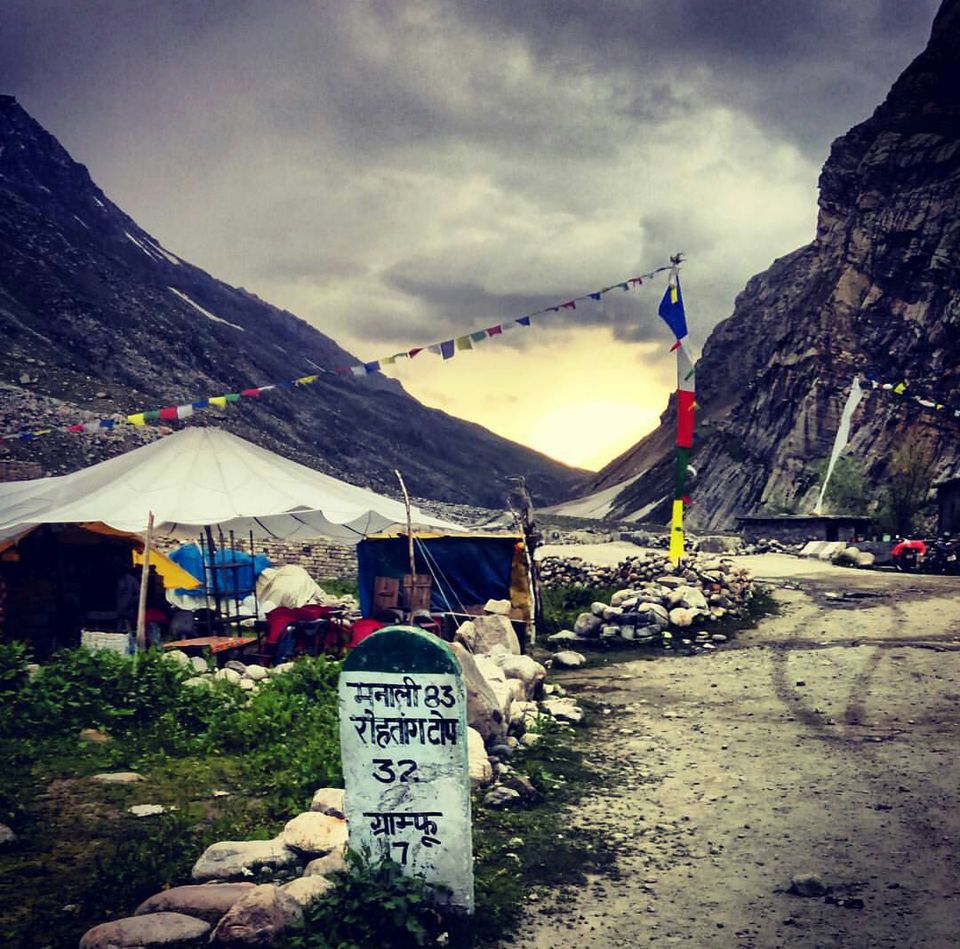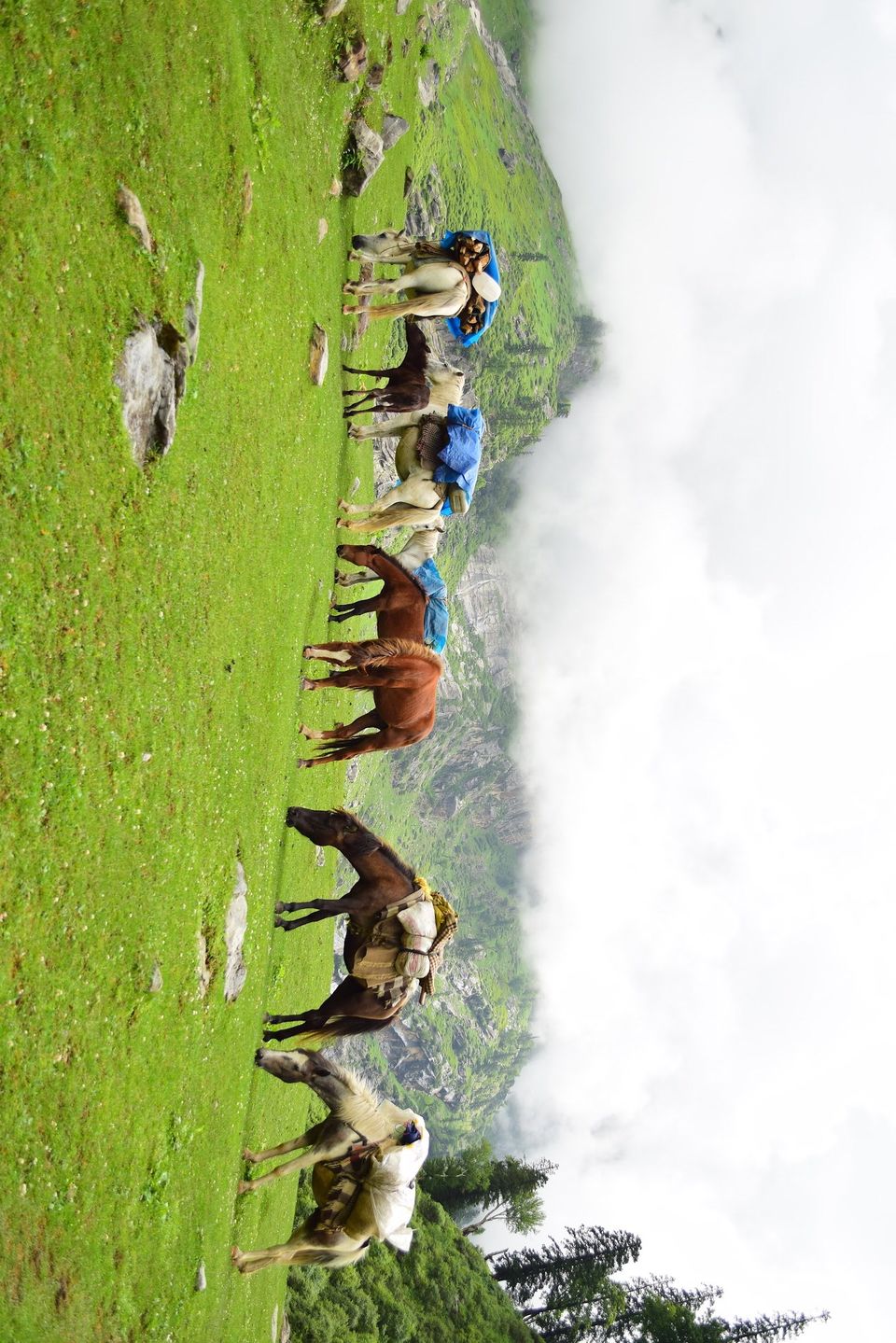 It was the 5th of July 2015 when 11 enthusiastic kids set out on a journey of a lifetime. No one had any prior trekking or bagpacking experience. I remember how we all were ready to give up anything just to go out there in the Himalayas and experience the beauty of nature! It was a tough decision as I almost dropped the idea of going there, the reason being that my college internship was going on during that point of time. But every night the thought of trekking kept bothering me since i had never experienced anything like it before and so i woke up one of the mornings went to the office and told my boss 'i need a 10 day leave'. Who takes a leave during an internship, it was a crazy thing to do, but it had to be done and to my surprise my boss agreed to it!
So the journey began. We booked a Volvo from Delhi to Manali at 6 p.m., it was a long and tiresome journey but an opportunity for me to know my fellow trekkers, yes out of the eleven i only properly knew two people and had met the others once or twice on some occasion due to mutual friends. Me being an overly friendly person took no time bonding with them, and realised each of them were truly wonderful and my journey ahead would be no less than an incredible one.
After hours of sleeping uncomfortably, trying all possible positions we finally reached our destination at around 8:30 a.m. the next morning. Without much ado we booked 2 local jeeps to reach our Hotel 'Keylinga Inn' near the old manali area where our guide was waiting for us. We freshened up, ate breakfast, changed into our Trekk gear and sat into a traveler van which took us to a higher altitude. After reaching somewhat over 10,000 feet the van left us and we were to be all alone on our feet for 5 days. The first day was a very simple one, trekking through the meadows and forestland we reached our basecamp which was set up just about 10-15 kms from where we started. We reached our camps by afternoon and had the full day to rest and talk and look around. The view around was nothing like i had ever seen, such lushness and greenery, it was like a dream turned to reality, a fantasy world. Coming from a modern city like Delhi to such a place where there was nothing but the beauty of nature, sleeping in tents, drinking pure spring water, with our mule's around us, everything was so surreal but true and I couldn't have asked for anything better! So later in the day we lit a bonfire and sat around it. There were endless talks about endless topics and things like how beautiful the place was and how we should not sleep and rather spend the night talking. But the guide suggested that sleep is a very crucial aspect during trekking and how you need to get proper sleep and stay energised for the next day, so he told us to go to our tents and sleep and that we would start early the next day as its going to be a long one!
The next day we woke up around 7 a.m. , brushed our teeth and to our surprise the cook served us 'aloo parathas'. Around 9 a.m. we winded things up, packed our tents, mats, sleeping bags etc which the mule's were to carry to our next camp location and headed off. This 2nd day was for me The Most Toughest One! The reason being that the first day was pretty simple and i was expecting something similar or maybe a little challenging comparatively. But it was such a long and tiring one. We went through a lot on the second day, we crossed man made (kaccha) wooden bridges, took off our shoes and crossed a river barefoot as it wasn't deep enough but the current was really strong and it was freezing, I had never gone through gushing freezing water, and it felt too much for a second day, plus it started raining. But we had come prepared, so we took out our ponchos/raincoats and continued. We climbed up a rocky terrain, saw a snake in between, took 2 min breaks, kept drinking pure spring water flowing beside us and walked a lot more and finally reached around 5 p.m., so it was around 8 hours of continuous walking. But the second day helped us build up our stamina for the next day. I felt a lot better and confident and somehow felt i now had strength beyond measure and was ready to face anything.
The 3rd day was the day of reaching the highest point of our trekk, the pass (Hampta pass) which was around 14,500 feet or about 4500 meters above sea level. We had to walk through a snowy terrain all through on this day. We all fell numerous times, thanks to the slippery pathway. Our way kept getting steeper and steeper as we went on, and i won't be exaggerating when i say that we did a climb which looked like almost a 90 degree (would have been 60-70 degrees in reality) snowy wall, the way was so steep, plus we met alongside a lot of shepherds with their sheeps, and heavy snowy air was blowing all through with visibility less than 20 meters, so we had to cover our ears. It was like a movie scene, we kept on moving and asking our guide how much more distance until the pass, and he kept telling us just 15 mins or so, when in reality it was an hour away, to keep us motivated. We finally reached Hampta pass peak and it was -8 to -10 degree centigrade there with snow a lot softer than it was at the lower level. There was a kind of a cave nearby filled with soft snow and it was warm inside so we sat inside the cave and the guide served us pancakes and boiled eggs, we had those and after about half an hour were ready to be up and about again. Now the way was all downhill as pass is the highest point and we had climbed that. Walking downhill was easier but at some points we did slip and fall. We again after a while hit a rocky terrain and coming downhill through that one particular hill was one of the most dangerous and trickiest ones as there were no designated paths and we had to figure out our own way. And since me along with two other friends of mine became pretty good at trekking by the third day we told the guide to be with the girls and that we'd figure out the way on our own and join you all. That decision was a wrong but i'll still say the most adventurous one, we risked our lives, took an off route, figured out the way somehow and joined the guide with the others. The guide also by this time gained confidence in us and said you guys are good trekkers! That was a wonderful feeling. After we regrouped, we were ro skii down a snowy hill, and that was an out of the world experience. I loved it and wanted to keep on doing it. Skiing is great once you know how to! So we skii'd down, walked some more, now the snowy terrain had started to cease gradually and we hit the rocky terrain once again. Since the guide now had faith in the three of us who had taken an off route, we decided to do it again, since it was much adventurous this way and we didn't want to walk on designated paths. So we took an off-route after asking the guide about where our camps were, we jumped down the hills, while the guide came with the rest from around the hill and finally reached the camps before the guide and others. It was a moment of pride as only we knew we had way more fun in reaching the camps in a 'not so ordinary' way.
The last day was just a 2 hour downhill trekk towards a small town called 'Chhatru'. So we reached chhatru and rested in our tents. There was a bridge there where across the bridge there were 2-3 small shops serving maggi, some booze and an STD booth. So we had food and beer. After that since we were out of connection for the past five days, we decided to head to the STD booth and call our parents to tell them about our whereabouts. Everyone did that and by evening we all sat together in the Big tent known as the 'Dining room' and ate dinner and played 'Teen patti' and had Rum. The guide sang a made up song 'Dilli waali Maadam' which had a catchy tune and we all enjoyed the night making it into a memorable one!
The next day the Van was supposed to drive us to Chandratal lake, the final destination of our trekk, but we decided to go back to Manali via Rohtang Pass and spend the last 2 days in old manali. The van dropped us back to our Hotel 'Keylinga Inn' and we called it a day. We had plans on renting Enfield's the next day and ride through the city. So we rented the bikes at around 850 bucks per person rode them to the famous Hadimba Temple in Manali, tried a lot of cafe's in old manali, the best one being 'Sunshine Cafe' which was open till about 4 a.m. in the morning, did some shopping, rode to kullu at night, came back to our hotel by late night and finally left for Delhi the next day by noon.
So this was my first trekking experience in the Himalayas and at the end I'd just like to say one thing, after us I've seen a lot of people go to manali to have a similar experience and have failed to do so, I'll say the reason is one should know how to travel, never go for tourist spots or crowded places rather go to places that aren't so famous or go to the hills and discover yourself. Anyone who's traveling to Manali should go to Old Manali and spend time there, its made up into such a beautiful place, the new manali area where everyone visits the mall roads and all has lost its charm, and there isn't much you'd find there!
Lastly to everyone who's fond of trekking must try out Hampta pass, the reason we took it was it is one of the most adventurous trekks where one goes through all terrains be it meadow, grasslands, rocky or snowy! It is a pretty challenging trekk but it is one which stays with you for a lifetime.