This is in continuation of my previous articles, visit the Homepage below for the links in the order of our journey.
We finally started our journey at around 9A.M. we still had more than 200km to reach leh. And as per the schedule we had to reach leh by today evening, which I thought would be a difficult task. The roads were still horrible, making me concentrate more on them than the landscapes. After Sarchu the mountains were seen in different shades of brown, the place looks like a desert, it's barren and dusty but it's beautiful. It took us more than two hours to reach pang, this is the place where the highest army transit camp exists.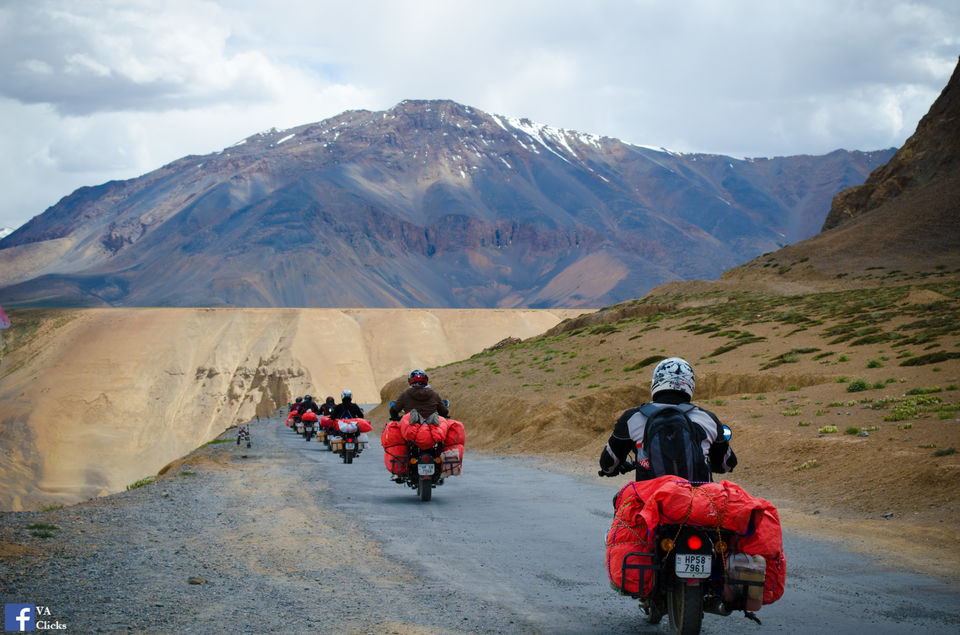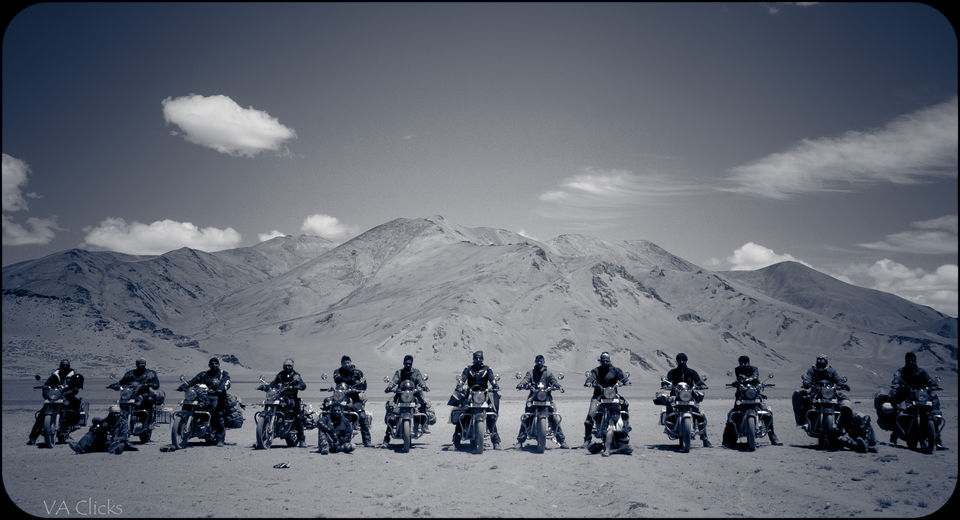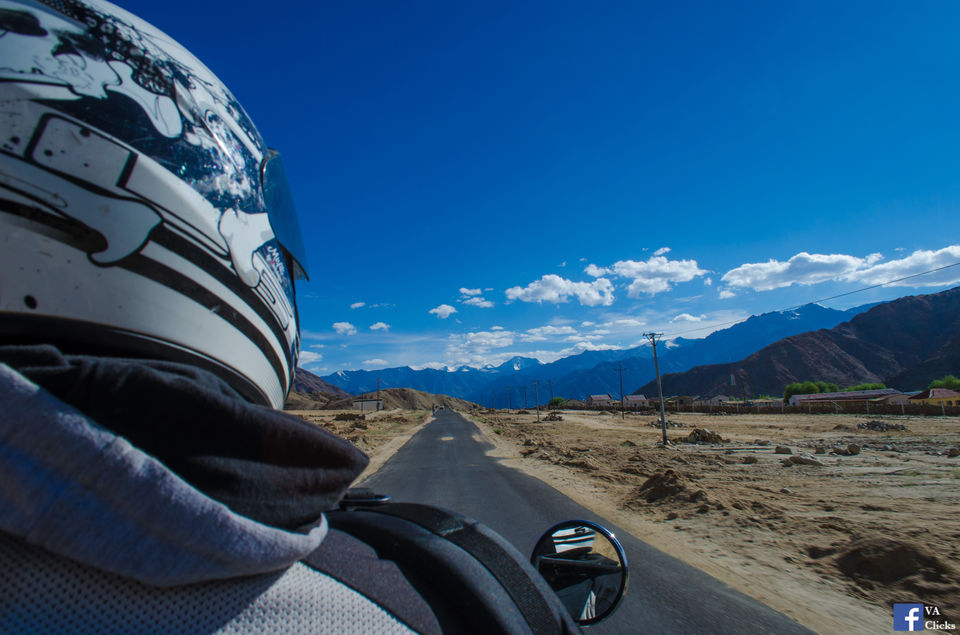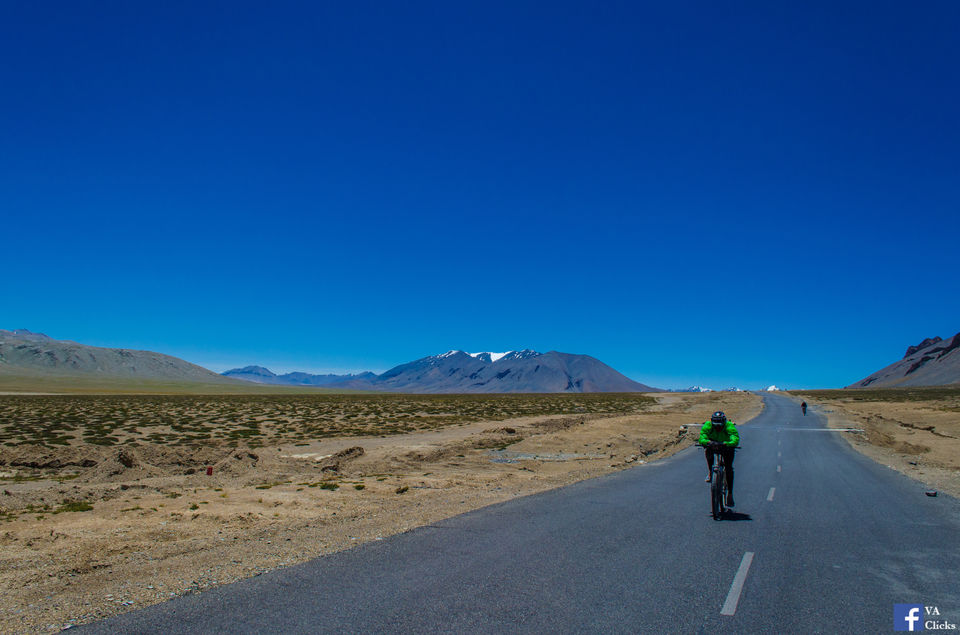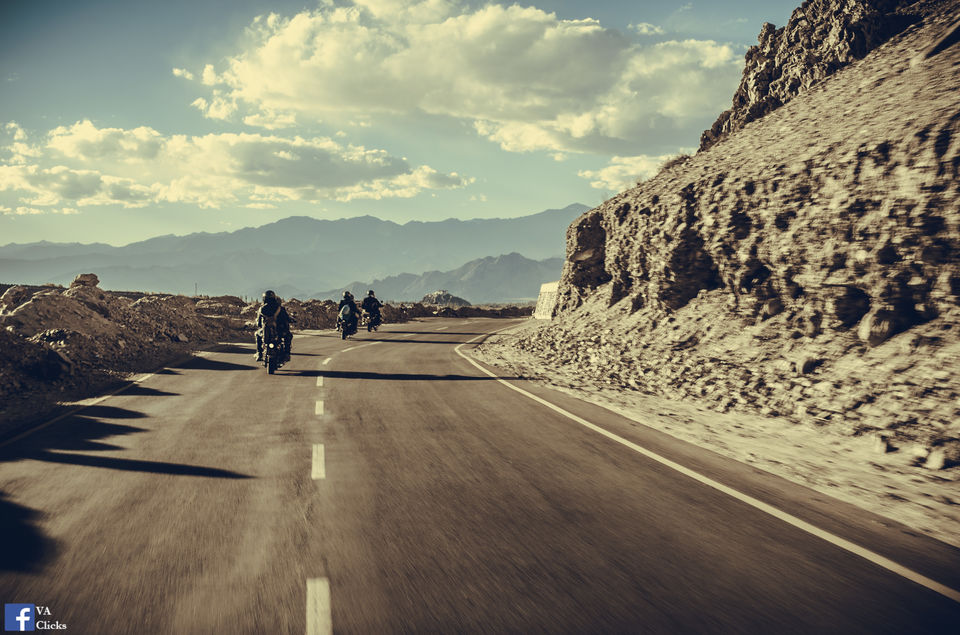 After riding a few minutes from Pang, we were in for a surprise, we reached More Plains. The road is mostly on the plain for around 35 km, before it again starts to rise to Tanglang La. Flanked by beautiful mountains on both sides this area is a biker's paradise. We finally decided to make up for the lost time, I touched 100km/hr speed for the very first time during this journey. The vastness, Surrealistic Mountains, perfect blue skies and the white clouds, I was dumbstruck by the view. Riding in a plain at an altitude of 17000 ft, in heart of mighty Himalayas, gave immense pleasure. I now believe life is beautiful! And this trip is even more beautiful. This is part of what is probably the most spectacular road journey available in India.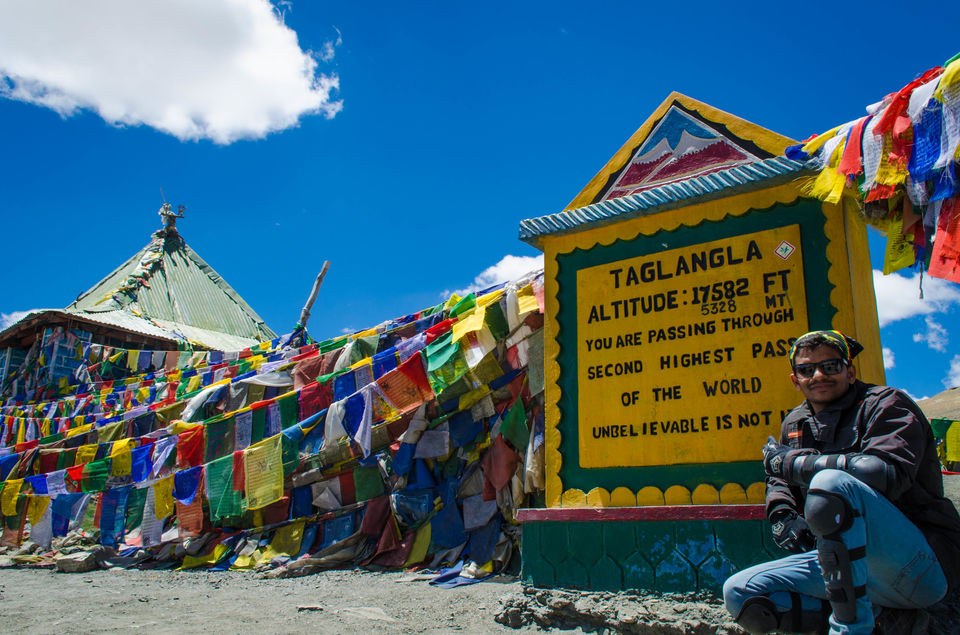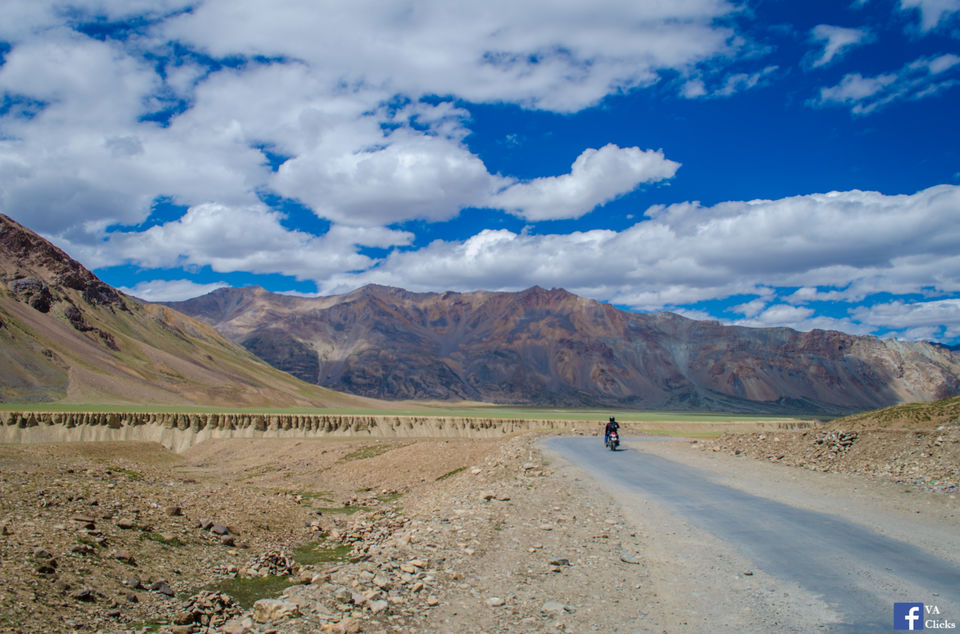 We reached Tanglang La One of the highest mountain passes in the Ladakh region, and the Tanglang La pass is like a jewel in the crown on the Manali – Leh stretch. Claimed to be the second highest motorable mountain pass on the planet, your ascent from here is unceasingly upwards. It is like driving towards the clouds given that they are so close as well. Finally we reached our destination leh, and you wouldn't believe if I say that we reached there by 4.30P.M. Thanks to the More Plains and BRO.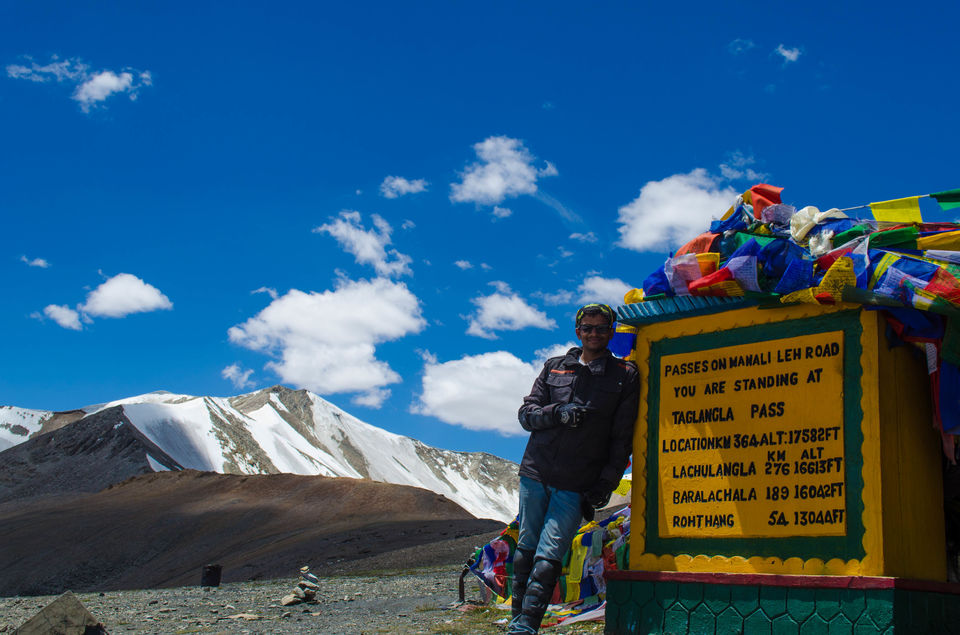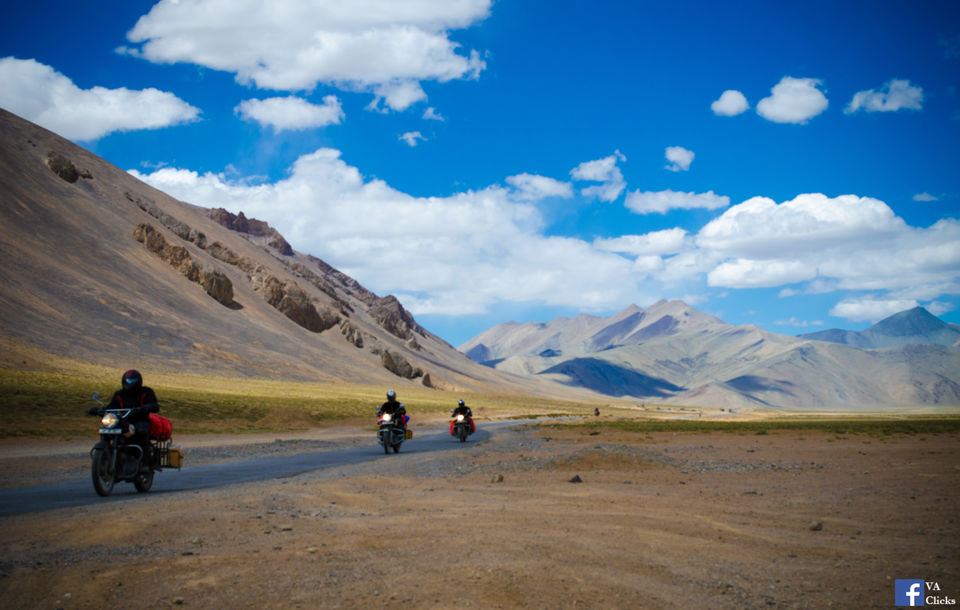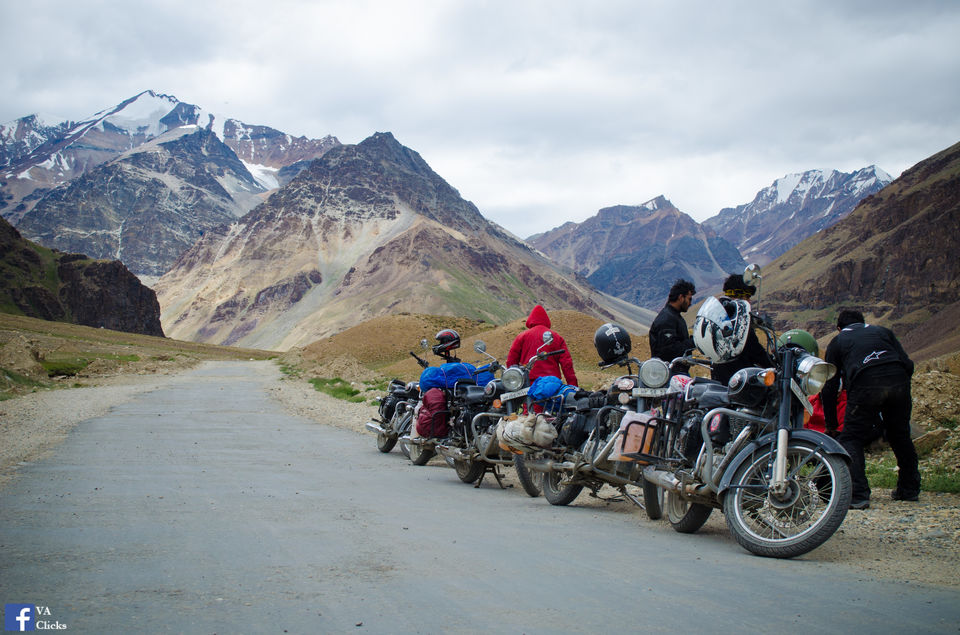 You Guys are Funny "BRO"
Before signing off I wanna thank two groups of people, who made this journey memorable. Those people haven't travelled with us, and I don't even know who they were or where they lived. But I can say they brought a smile on my face many times while riding. The bikers who come in the opposite direction, they always greet you with thumbs up or simply wave their hands. We don't even get to see their faces but that greeting sure brings a smile on your face. The other being BRO (Border Roads Organization) these guys have a great sense of humour. I bet you just can't ignore the road signs even when you are driving hard. Don't forget to thank them for all the hard work they've done to make riding possible in these beautiful places.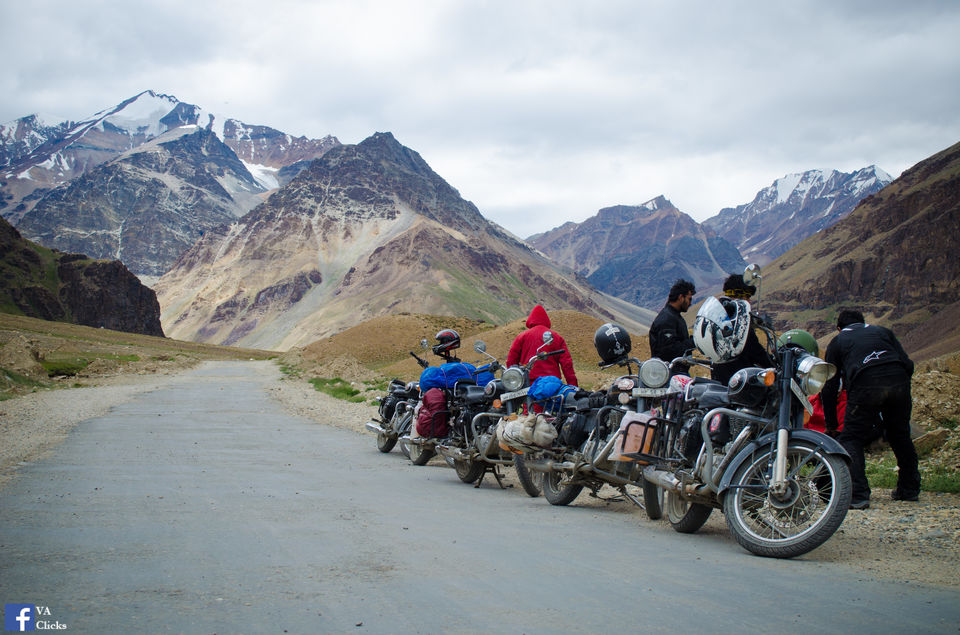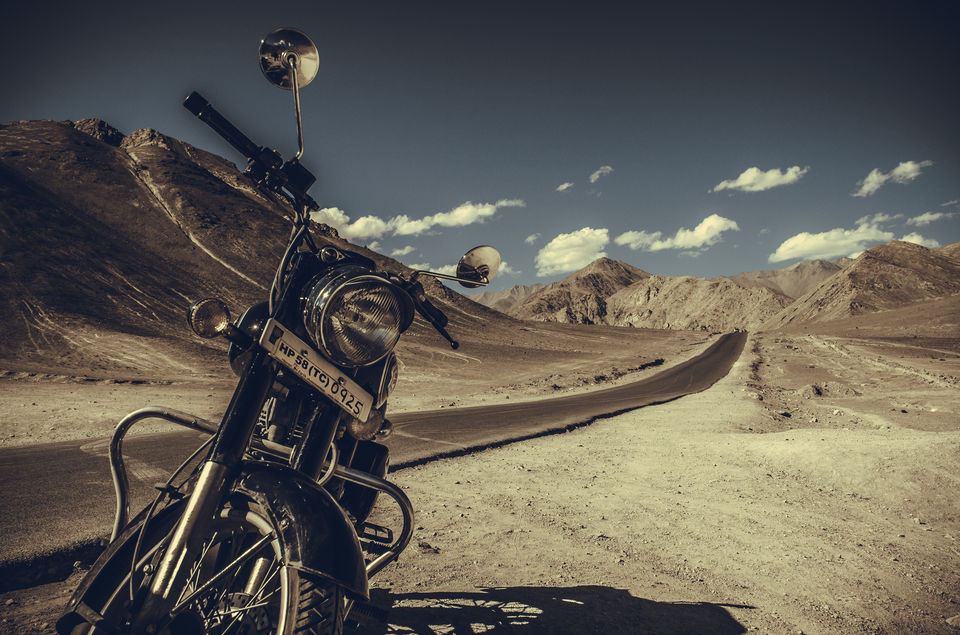 #TripotoTakeMeToHampta