A person is born filled with colour. They start losing it bit by bit with age; eventually going through the routines of the 9 to 5 job,(if lucky) they lose it all, ultimately black and white is the colour that dawns on them. In order to get out of the situation, rejuvenation becomes a requirement.
Travelling is the best thing that could happen to you. Of all the places tranquil Himalayas are somewhere you ought to be. What better place, there would be to choose a place which offers both the buzz and the placidity- Manali.
Set in the care of the nurturing deodar trees, lies Tall Trees Resort, a resort built from nature's DNA, surrounded by pristine mountains to give a panoramic view to look up to. A smell of timber announces your arrival to the resort.
Ideal For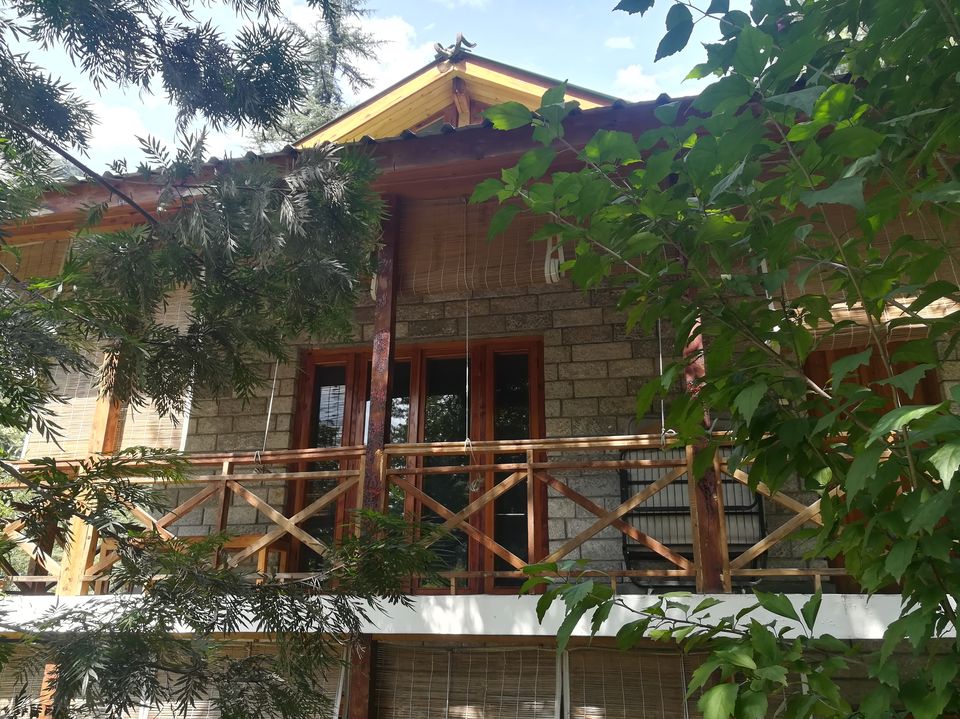 The Tall Trees Resort is a getaway best served for people, who are fed up from the rush of the cities and want to take their lives slowly for a little while and get in touch with nature.
It's also perfect for people who are in Manali for business and want to concentrate on their work enjoying the peace and serenity of the Himalayas, being one with nature at the same time. Business meetings can be organised in the lovely gardens observing nature's marvels at the same time.
Old retired couples could make a visit to spend some time like they used to spend in the old days.
Tripoto Rating
Location 4/5
Cleanliness 4.5/5
Food 4.5/5
Value for Money 4/5
About The Property
Tall Trees resort does a great job in provisioning luxury in a natural forest without interfering with it too much.
The resort's sole purpose is to show people that you can live in harmony with the woods without leaving out luxury.
All masterpieces require precise working putting time and money into it. Just like Rome, the resort wasn't built in a day; the idea which was conceptualised in 2003 came into being after seven years of unhindered spirit, conscientious planning and sustainable development.
The pearl of the resort is its garden. A stroll in it would see you come across beauteous multi-coloured butterflies, narrating a story sucking nectar off the divine flowers. You would be so engaged in this activity that you would lose yourselves.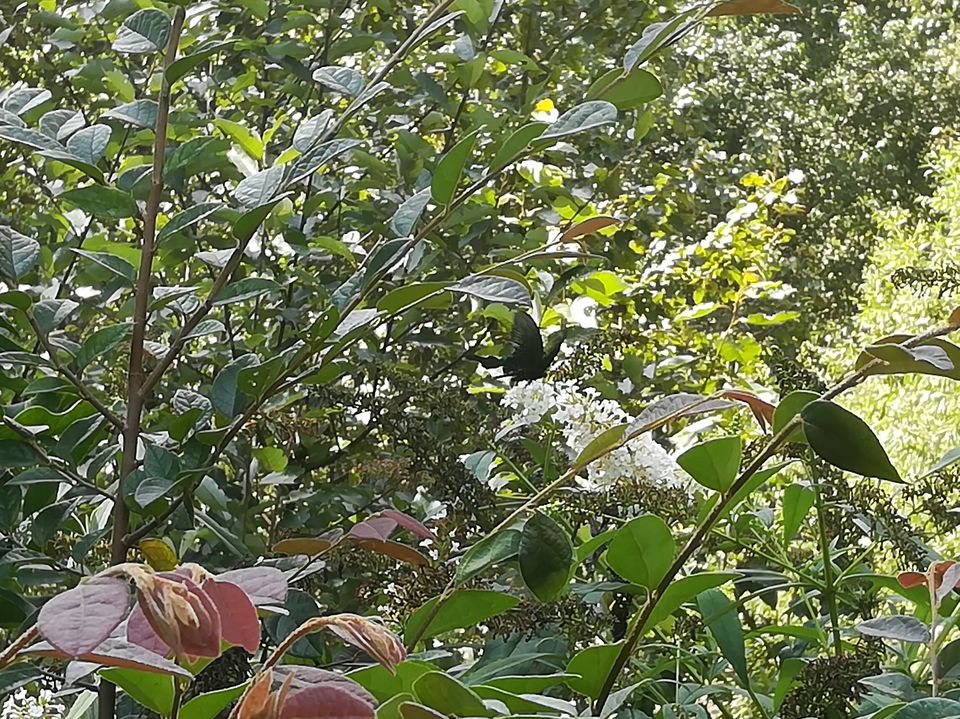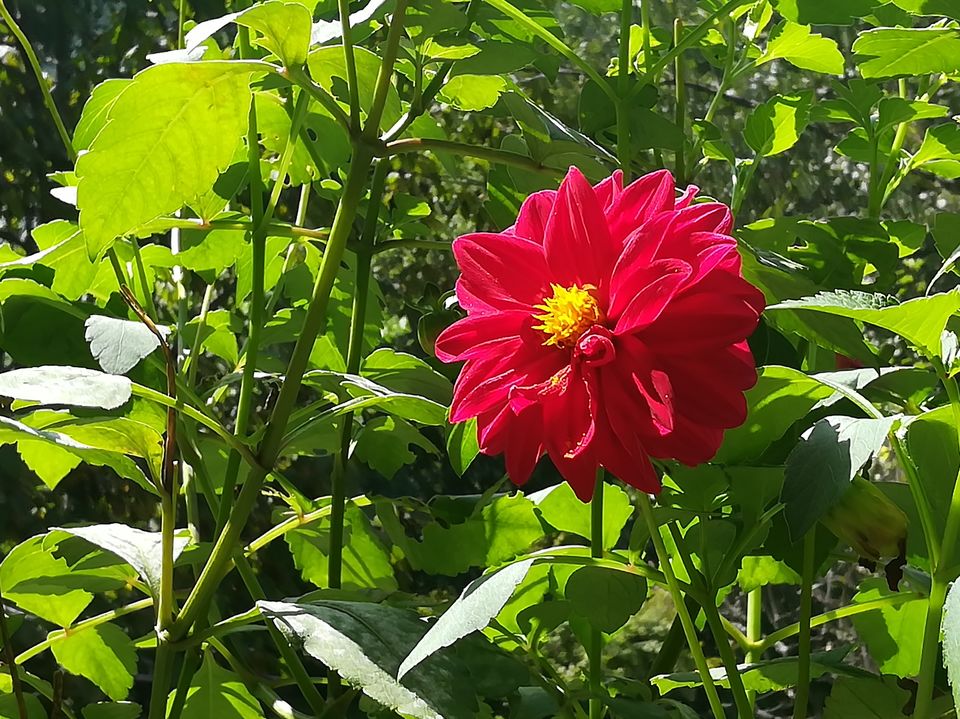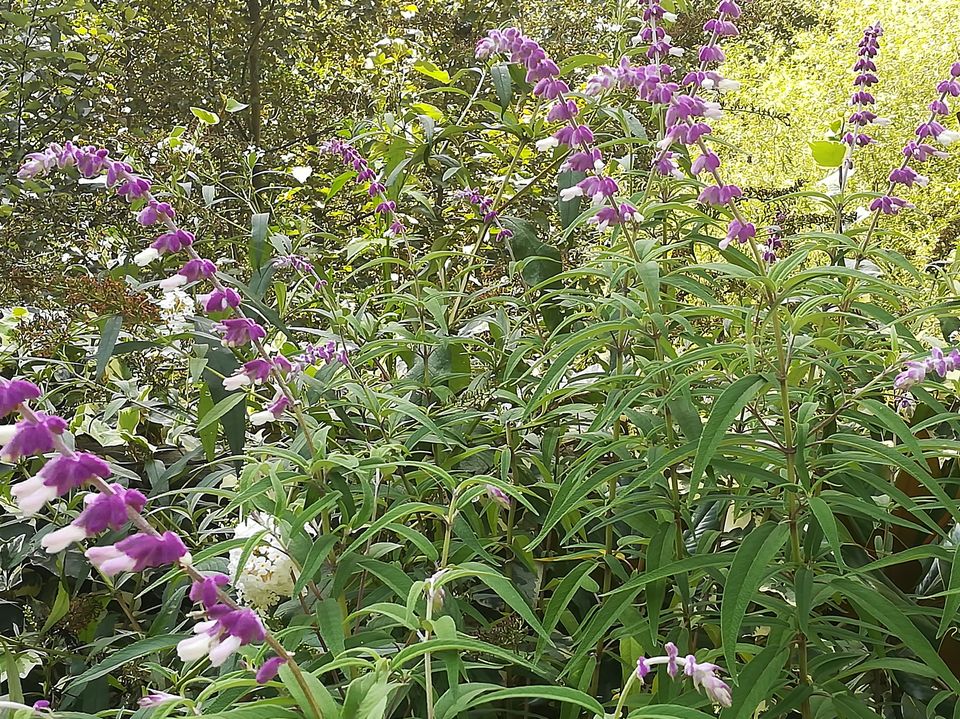 The gem of the resort is its staff. Humbleness and warmth are the two pillars that they rely on while serving you.
The Resort offers you two kinds of accommodation, a dilemma being put into every time you are in the mountains- Tents or Cottages.
Cottage Style Rooms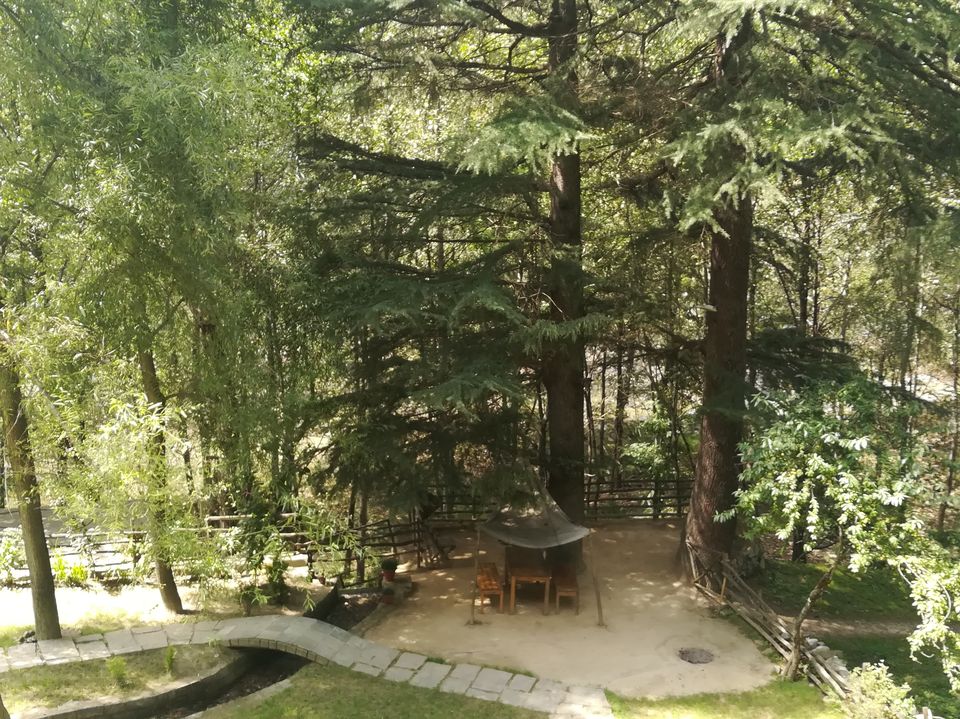 You wouldn't show any signs of laziness to get up early in the morning, would you? If I tell you, you would be greeted by the exotic chirping birds, couple that with the music of the gushing water next to the cabins and you are in for a treat sitting just outside your room sipping coffee.
Luxury Tents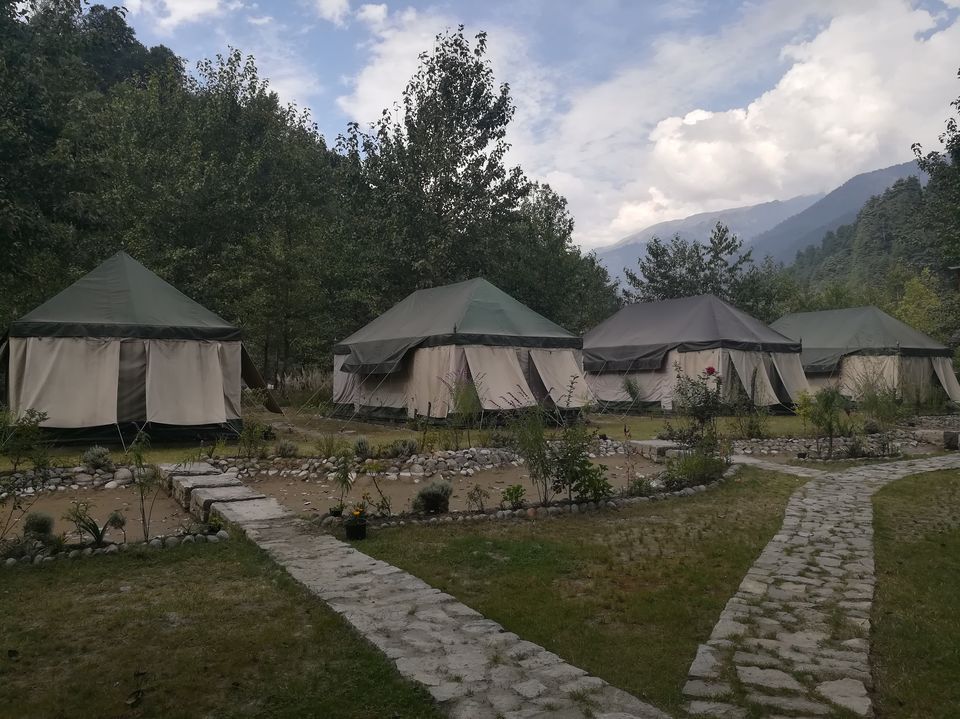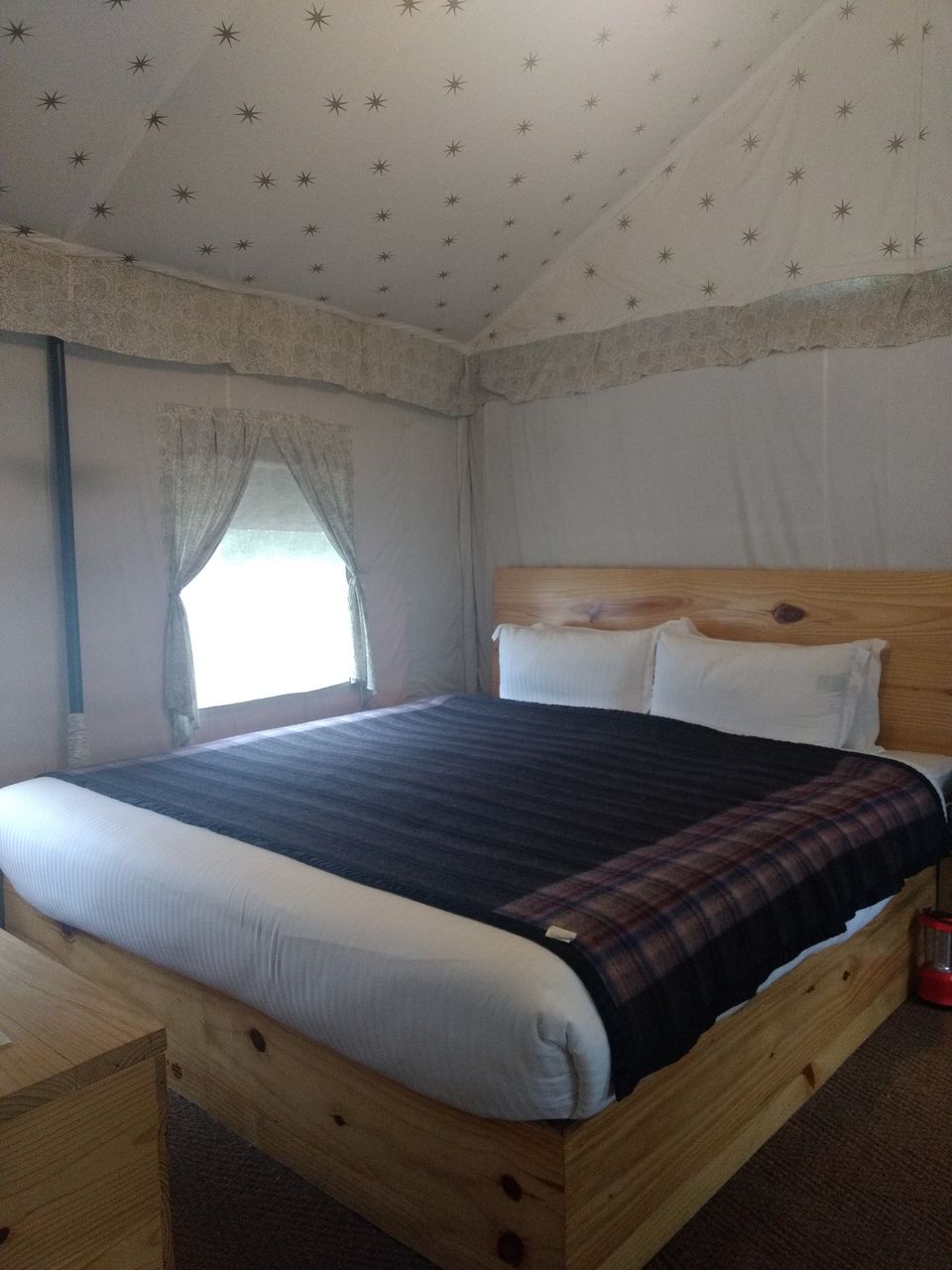 The camp is set by the beas river. A 10-minute panoramic walk through the jungle, makes you wonder, why I don't visit the woods more? Mornings near the camp mean sitting by the Beas River enjoying a cuppa of the locally brewed coffee. Nights mean watching a sky full of stars, having a barbecue in the heat of the fire.
Food
The resort's in house restaurant boasts an array of exemplary chefs; one of those has had experience cooking for Australian foodies. Your mornings are welcomed by smiling faces from the kitchen staff.
Variety is something you can bank on, the three cuisines English, Indian, Continental don't leave you short on choices. The scrumptious sausages, toasted breads, delectable paranthas coupled with a variety of juices or a cup of a hot beverage(tea/coffee). The lunch and dinner spoil you in savoury as well as sweet.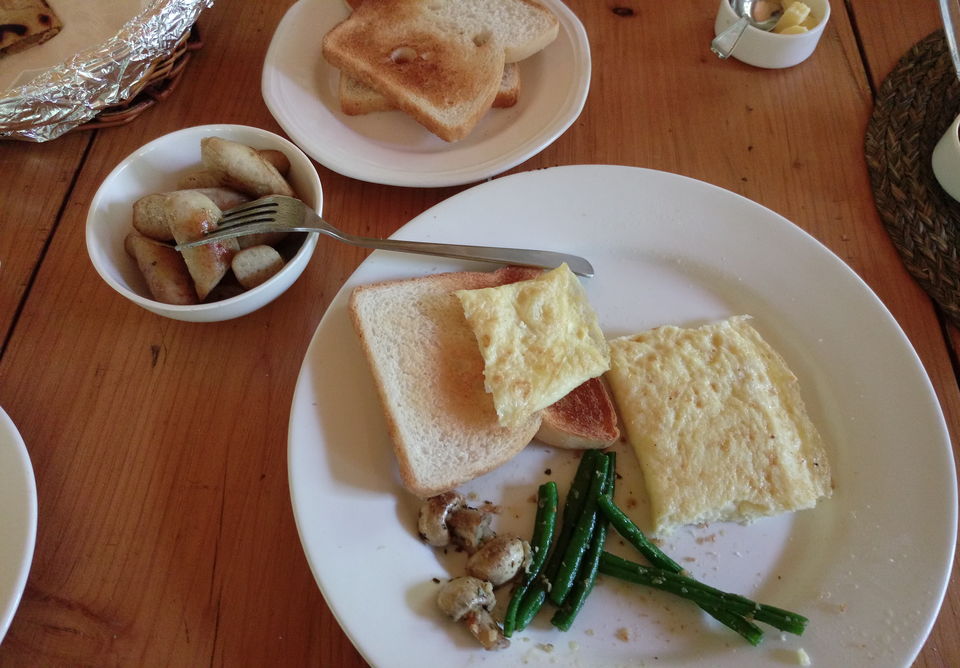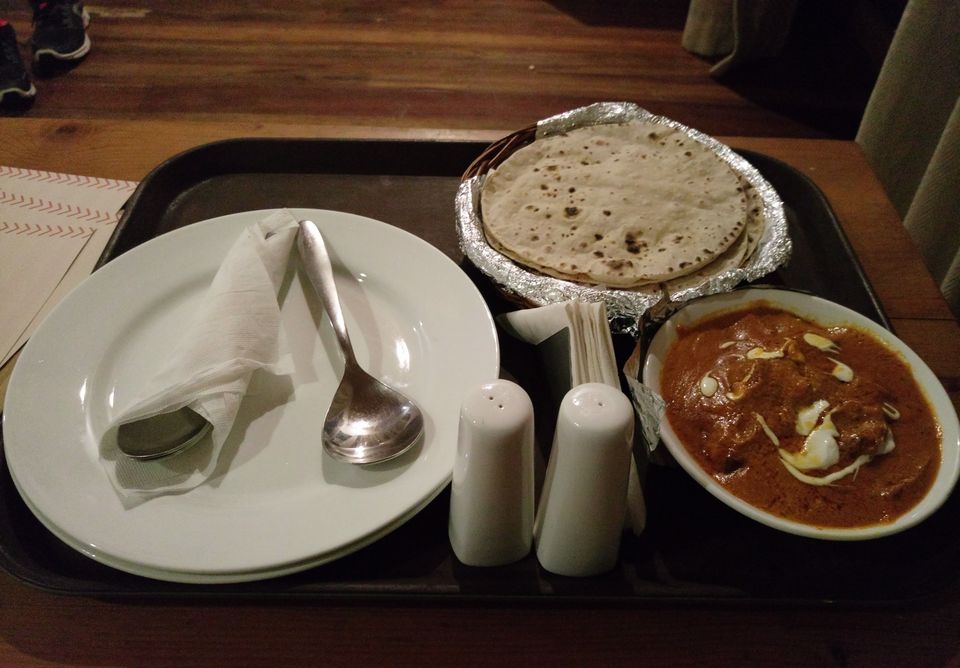 Special orders are also taken through for the most talked about fish in town - The Trout.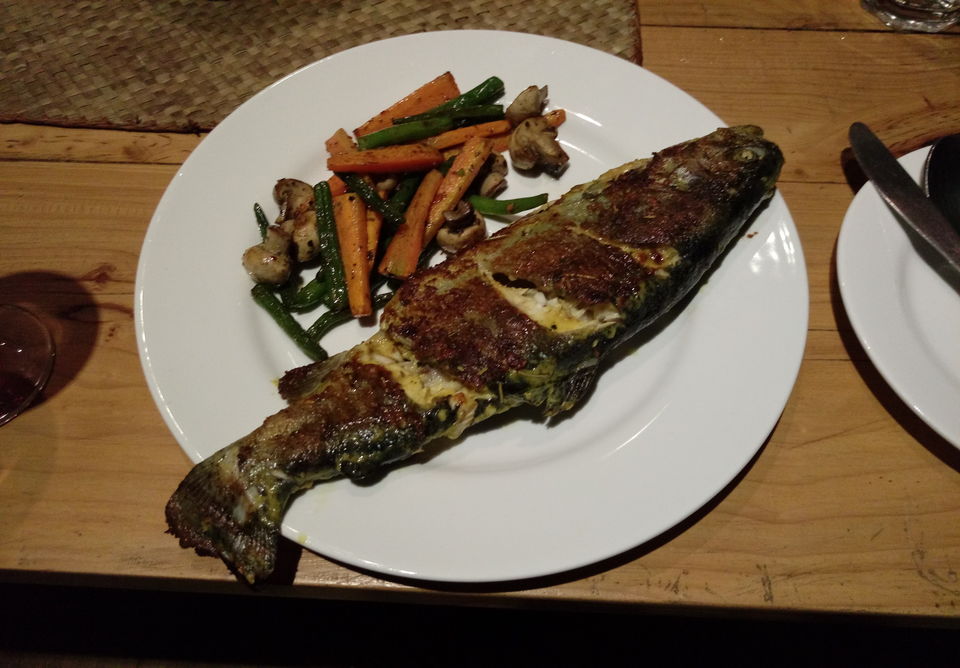 Candle Light dinners could be arranged with prior notice.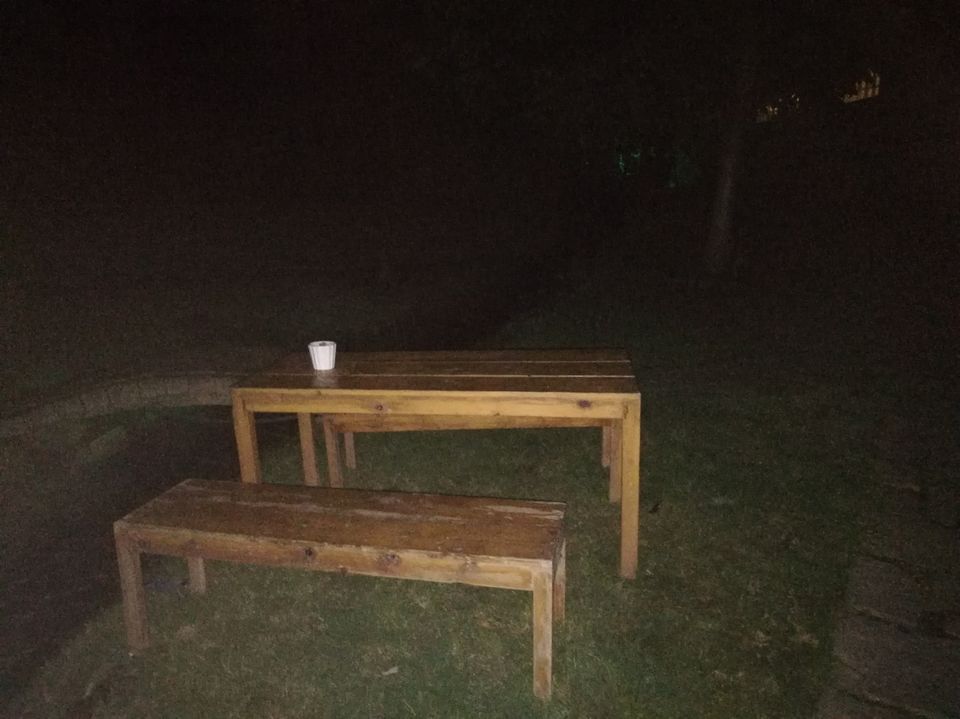 This restaurant isn't the only place you could take your food trail to, the resort has a riverside restaurant by the tents which gives you the feel of majestic Kullu-Manali. Barbecue at night with the warmth of the fire could also be arranged at an additional cost of ₹1500.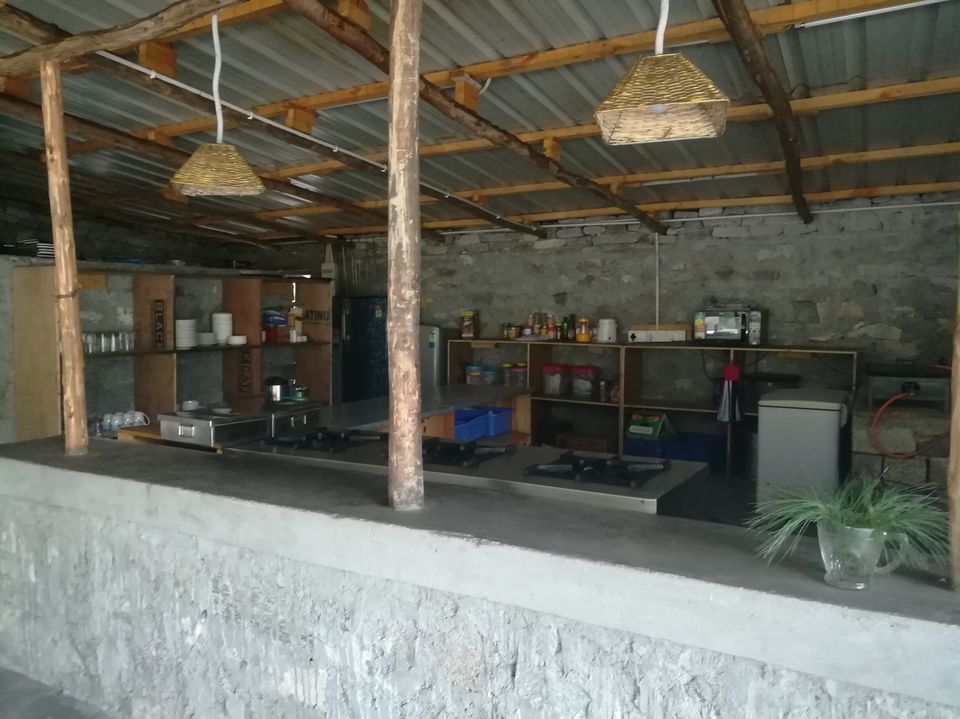 You are in Old Manali, you are talking Cafes and Food.
Arguably the best cafes in the hills are in Manali and the best food is served in 1947. It's a place, a person with a sweet tooth would regret missing on. Tiramisu, Blueberry Cheesecakes are just to name two dishes you would wish to come back for. The Italian dishes would result in your jaw-dropping. But that is not all there is to 1947, charming music is sung by this riverside cafe to make it the sweetest combination.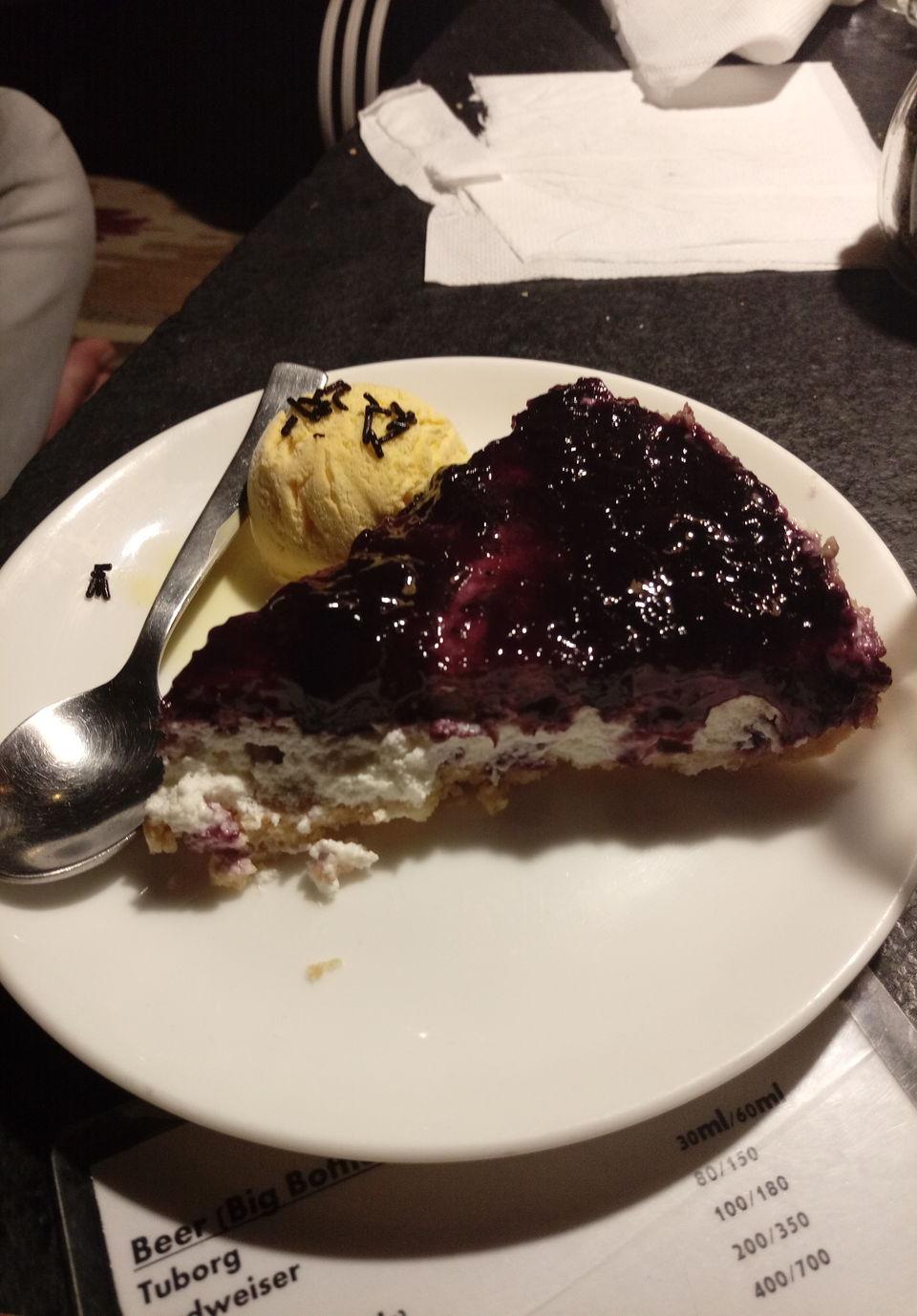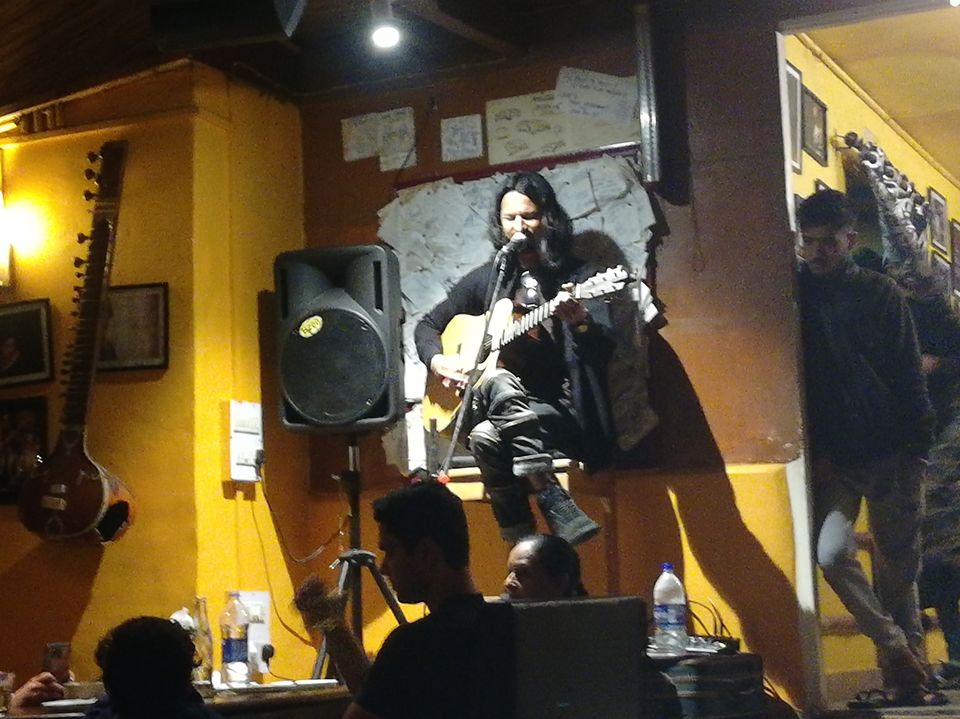 Bob Dylan Fans you simply can't miss out in this place, enjoy the buzz with a superlative coffee by your side.
The best thing in the house though are the cookies. Melting chocolate dripping out what more could a chocolate lover hope for, it's an experience you simply can't forget. Sugar rush kicks in and you are in a world of your own just like Bob Dylan.
Cost
The tariff is based on occupancy of two adults per night, per room and is exclusive of taxes.
Luxury Tents ₹5000
Cottage Style Rooms ₹6500
*A Child may accompany the two adults without any additional costs
**In case of an extra person, an additional cost of ₹1500(exclusive of taxes) provisions could be made.
For further details, visit their website.
Best time to go
May- June -If you are an adventure enthusiast this is the best time for you to enjoy the adventure activities. The weather is pleasant with temperatures ranging from 10-25 degree Celsius. Trekkers have a gala time trekking in these parts.
October-early December- Ideal time for cafe visits and enjoying the buzz of old Manali. Best time to visit rohtang as the snow starts to settle in. Hardcore trekkers can explore the boundaries.
Late December-February- But Manali is at its most picturesque from late December to February. The resort is not left with even a blade of grass uncovered with snow, the welcome bridge gives you an impression that a snow castle would give. The whole city welcomes snow, making it a perfect time for newly-wed couples. Hardcore travellers also love this time of the year. Most of the cafes in the city and Rohtang are closed down though.
What to do here
Bird Watching
Bird watching and strolling in the forest area are just one of the few attractions you could put your sights on.
Yoga
To those who seek solitude and inner peace, Yoga is something you could bet on, noises will be an issue but only if you call the streams of water a disturbance.(Organised on Prior Request)
Spa
A superlative Spa Service is something that will relive you from your strains in life, uplift your life condition, calm your senses down, all done in nature's arms.
Outdoor Activities
You can indulge in sports such as tennis and volleyball by the camps or bask in the sun sitting by the riverside with fresh meals.(for large groups only)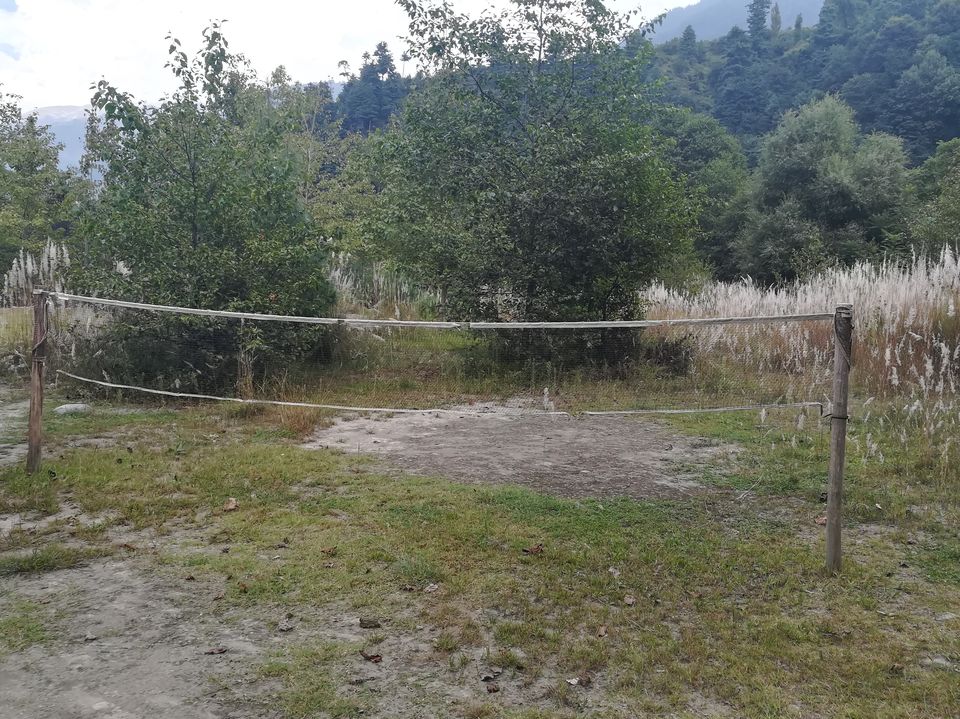 Indoor Activities
Choices are a plenty if you are into indoor games Carrom, Table Tennis, Pool, Board Games - Monopoly, Pictionary, Jenga are just to name a few.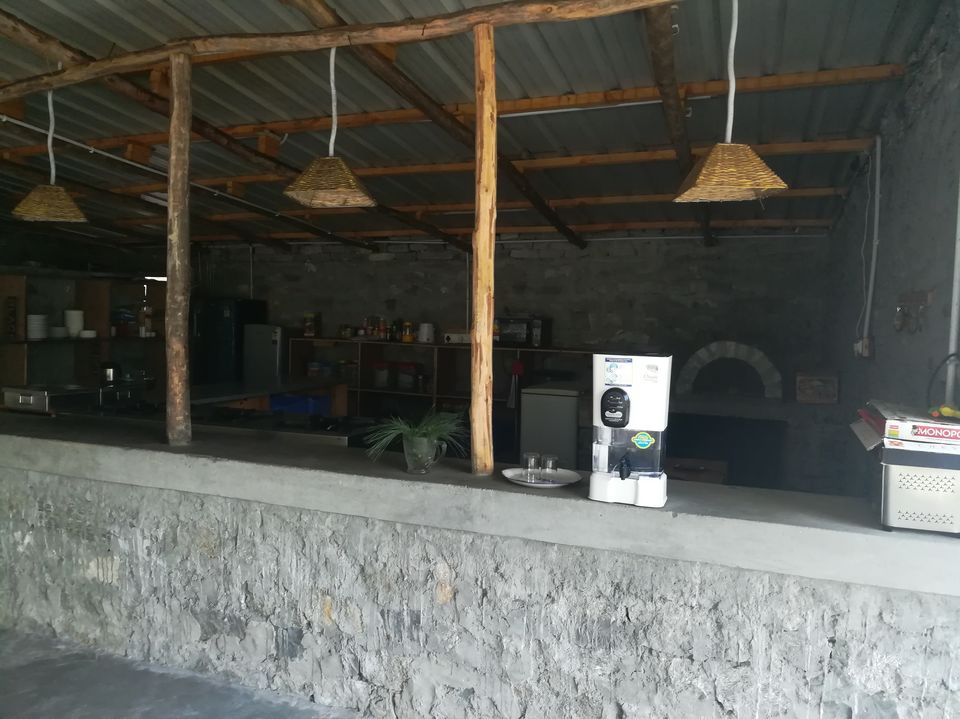 Around the property
The resort has gone great distances to provide you with the best hand-picked activities blending luxury and adventure.
Guided Treks
Tall Trees Resort offers a voluminous number of trekking options. For folks seeking advanced adventures, guided treks to Rohtang and beyond can be arranged at an extra cost on prior notice.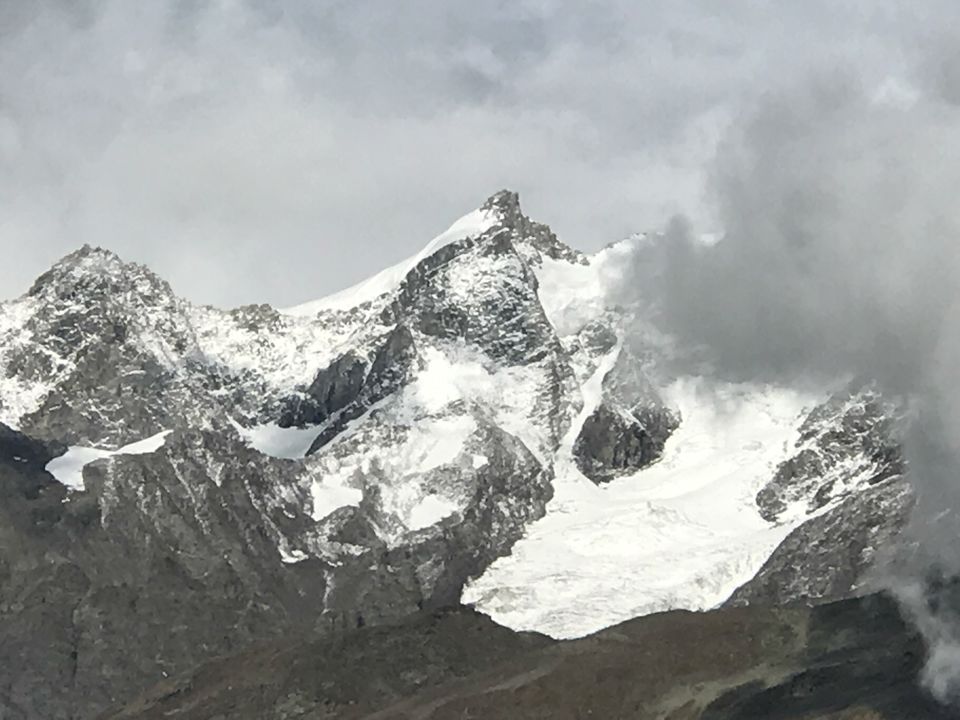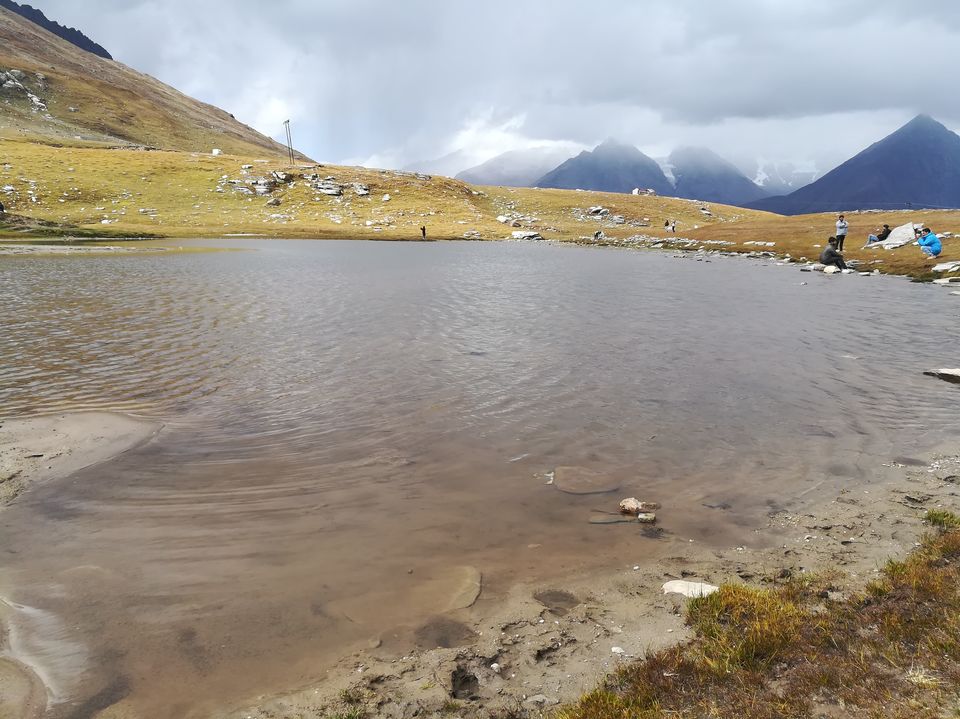 River Rafting
The finest trainers in Manali are hired by the resort to enjoy a safe and hassle-free experience.
Mountain bikes
Ride away to rohtang; to explore the horizons of the enchanting mountains.
Paragliding
Fly like a free bird alongside the eagles.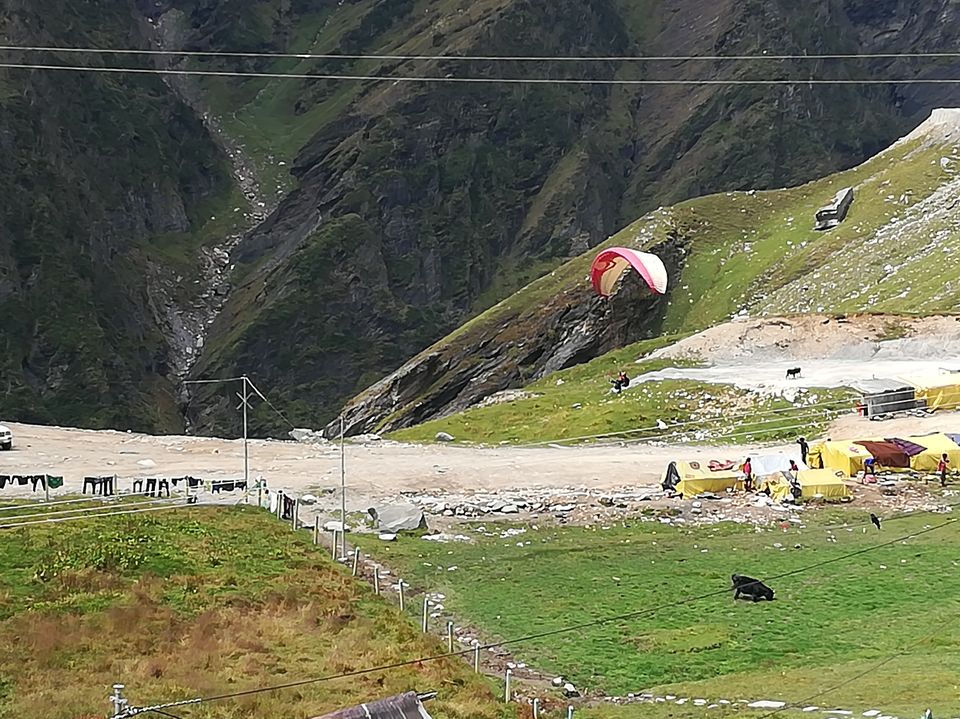 Skiing
The resort would be introducing it's first ski course this year in the months of December and January.
Getting there
Tall Trees resort sits on the highway to Manali, just 11 kilometres before Manali. The resort is built across a bridge.
By Air: The nearest airport to the resort is bhuntar airport, 40 kilometres away. Easily accessible by taxis it takes about one and a half hours to reach Tall Trees.
By Road: Busses run from Chandigarh and Delhi regularly to Manali. A stoppage at 15 miles, will see you reach the resort in five minutes by foot.
By Rail: The nearest railway station is Joginder Nagar, nearly 150 kilometres away. Taxis take about 4 hours to get to your destination. There are no direct busses to Manali, so taxis would be your best bet.
If you've been to the Tall Trees Resort already, do share your experience on Tripoto and inspire over a million travellers to choose this as their getaway.
In association with Tall Trees Resort.