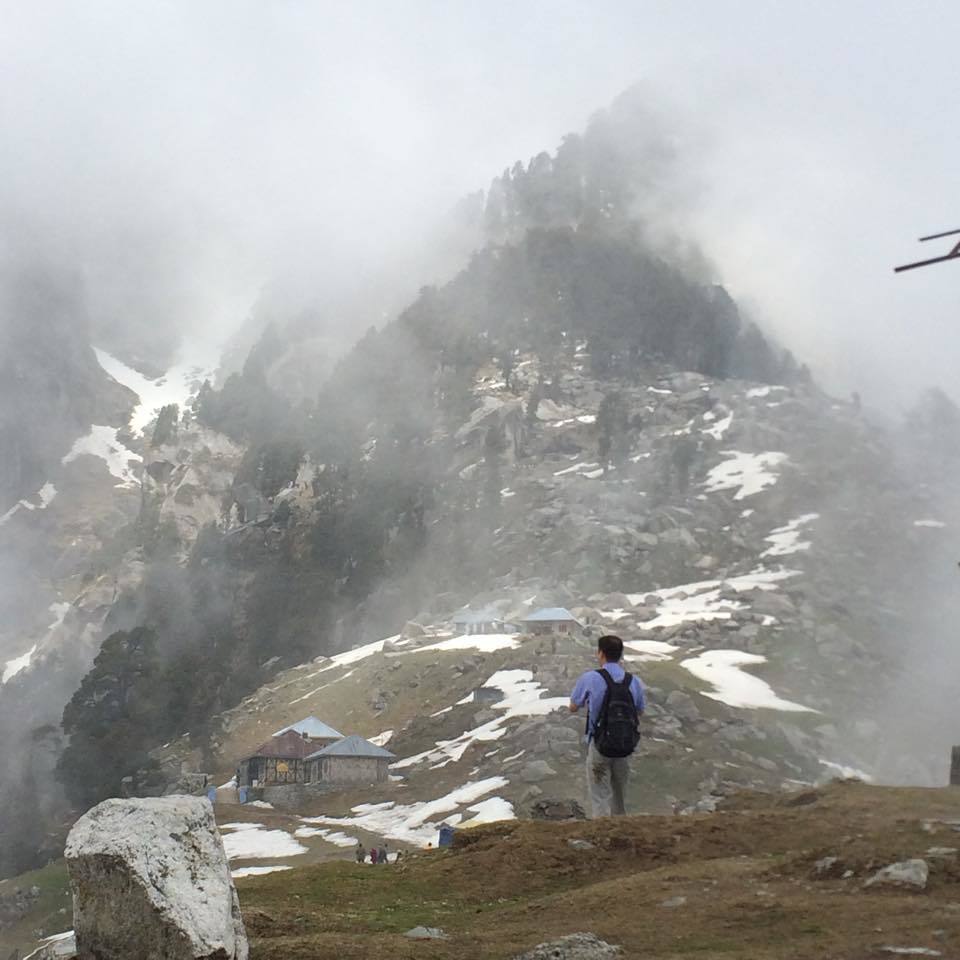 The trek is an easy one and was surprised to see even a couple who would be 50+ in age were among the fellow Trekkers .
This is a must do if you have come to Mcleaodganj  and if you like a overnight camping under the mesmerizing sky at the peak. Water and food are available in plenty at all the pit stops and at the top.
A clear sky will not just make your trek easier but would fetch you amazing view of the city of Dharmkot, Mcleoadganj and Dharmshala on the way. The dhauladhar range at the top is breath taking view and sittings and sipping tea at the top would become a favorite pastime.
Start early in the day from Mcleaodganj and you can cover the peak and way back on the same day.
Prefer taking a cab till Dharmkot to save some energy and on an average 5 hours trek will take you to the top with ample pit stops in between .
My snapshots on this trek :
The guest house at the top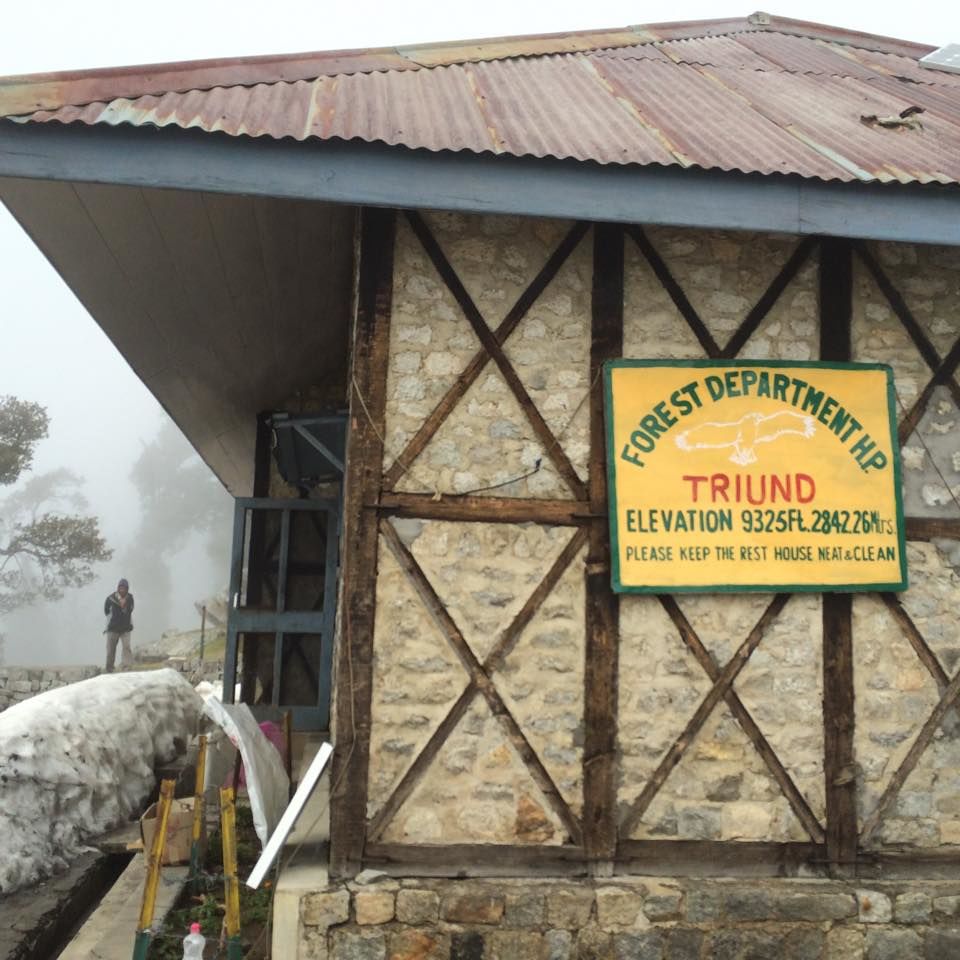 The snow flowing down the valley .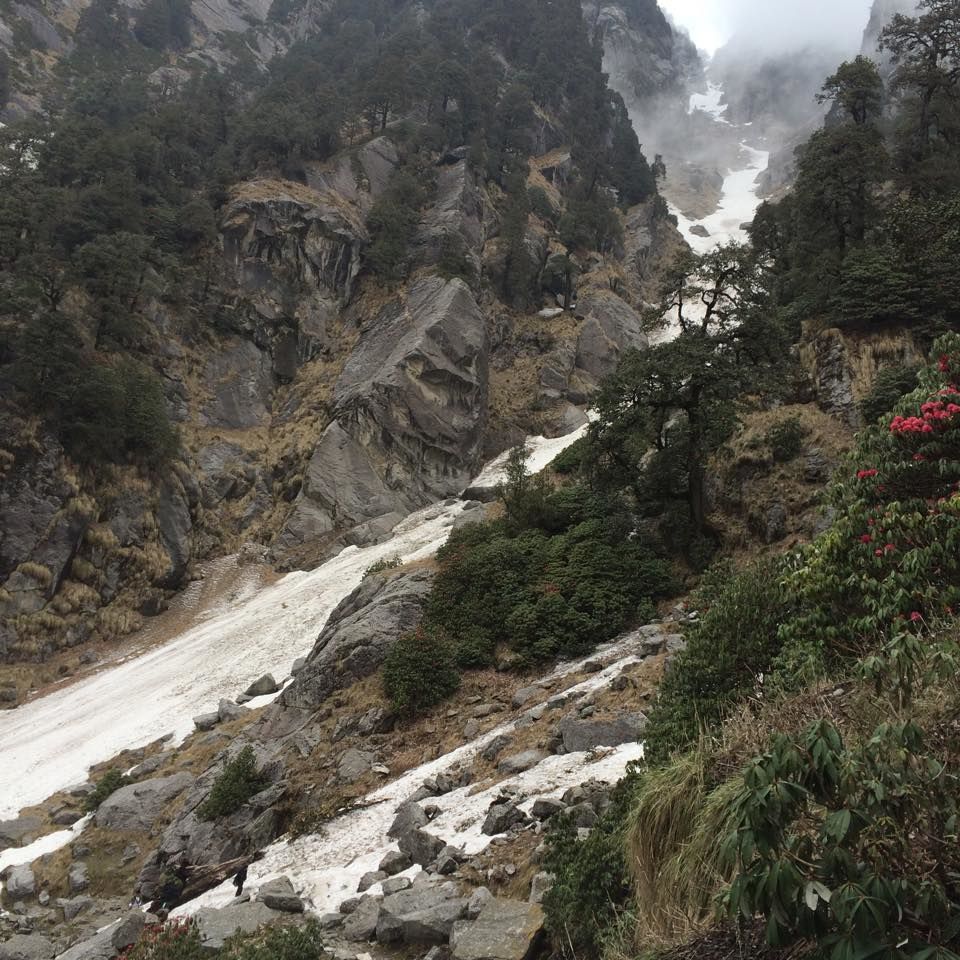 A small bagpack with the essentials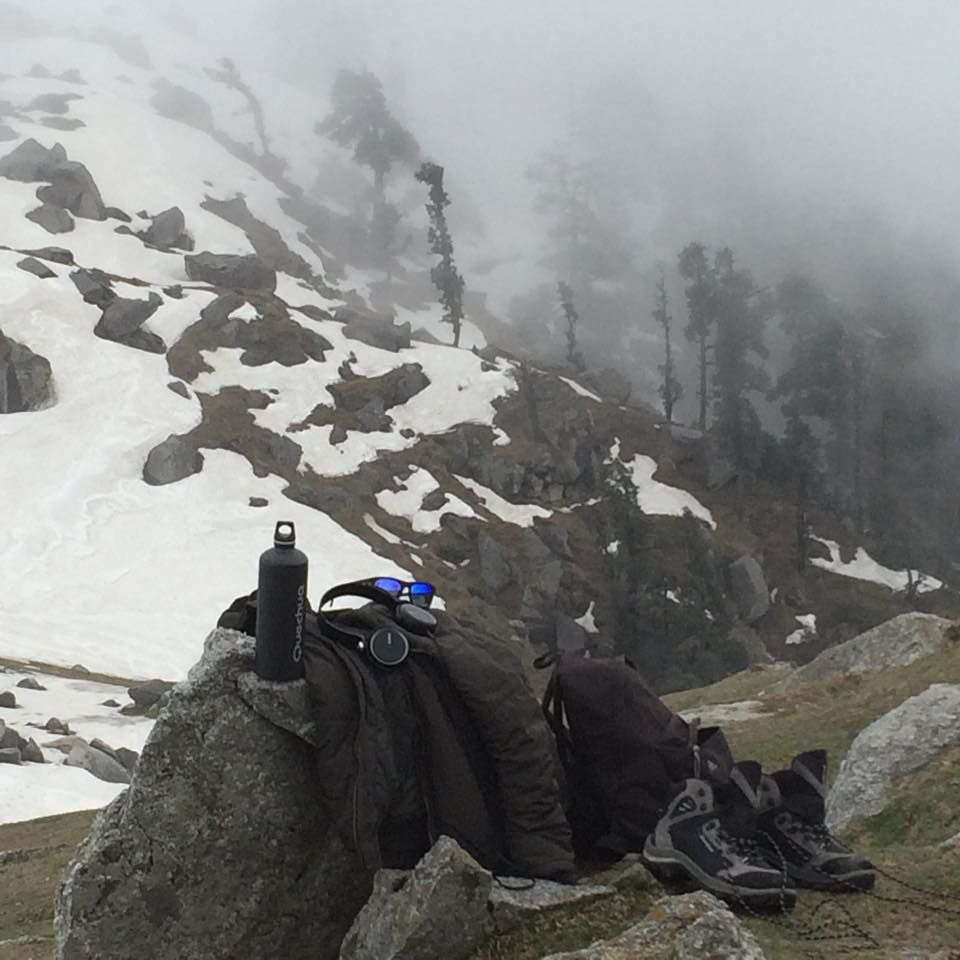 Walking in the mist , good shoes for snow would make the trek easier.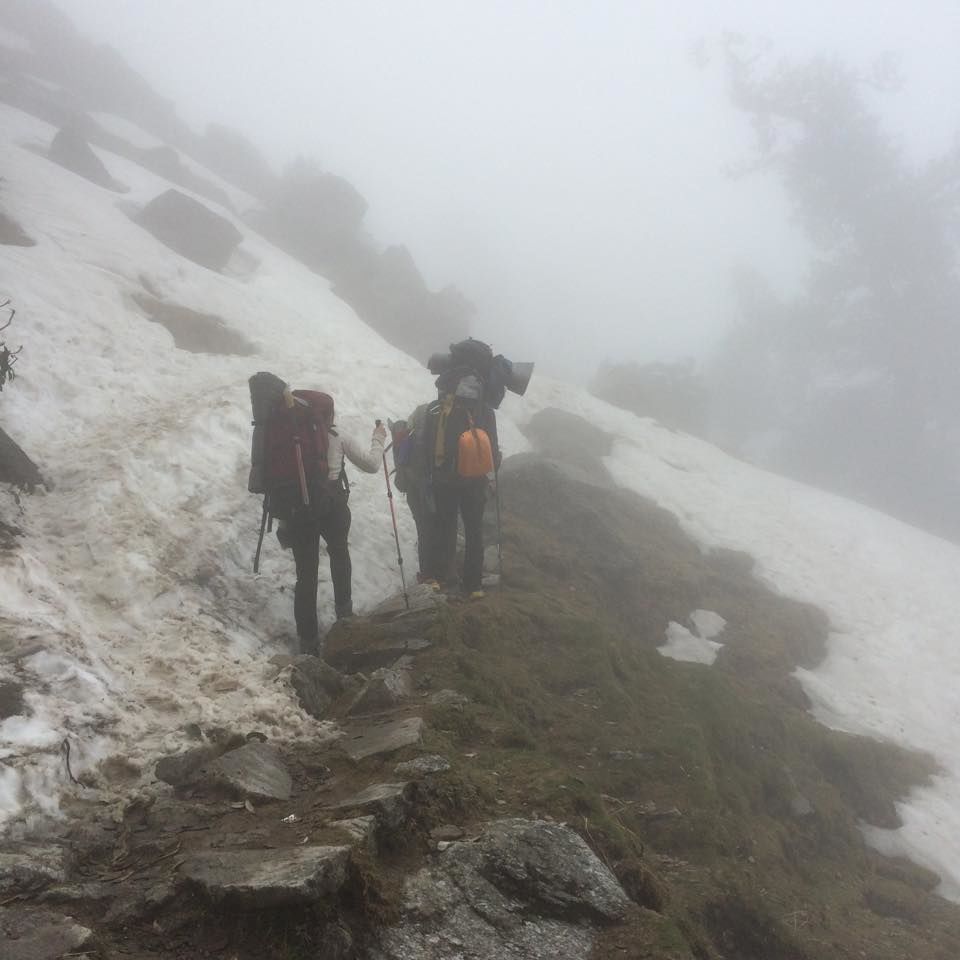 The way up till the glacier.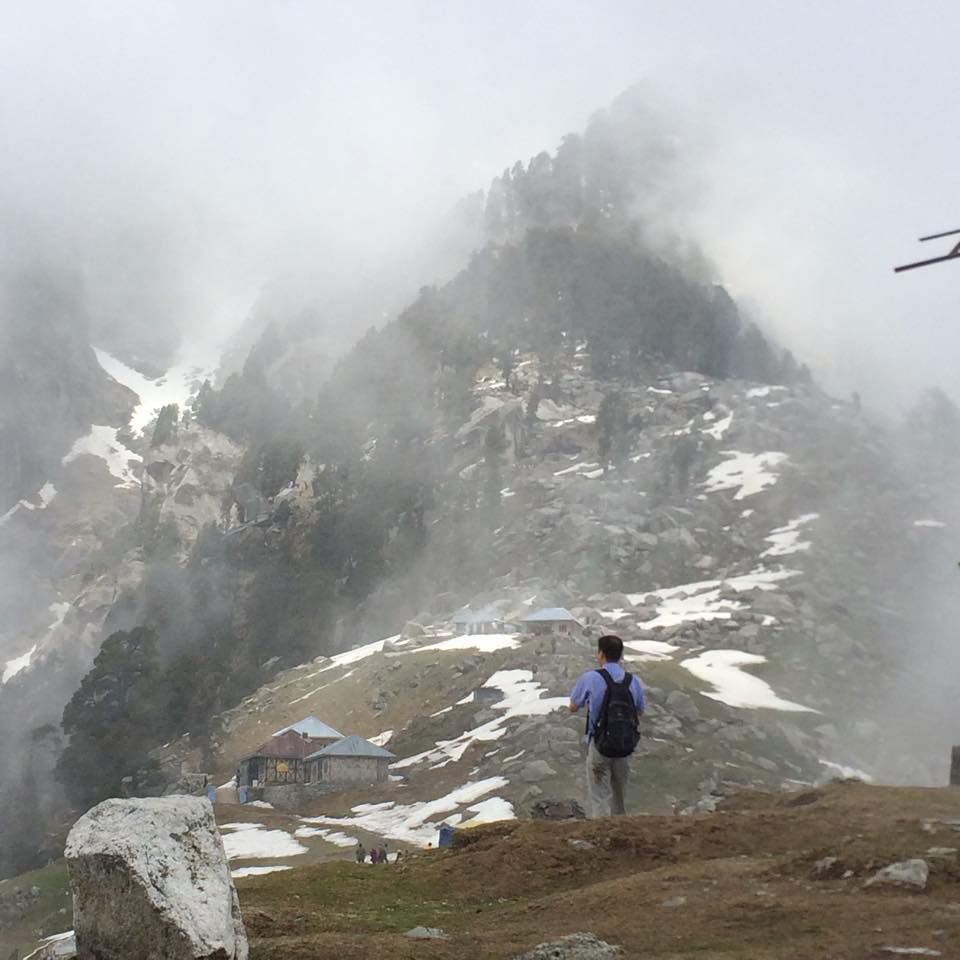 At the top , ample space for pitching the tent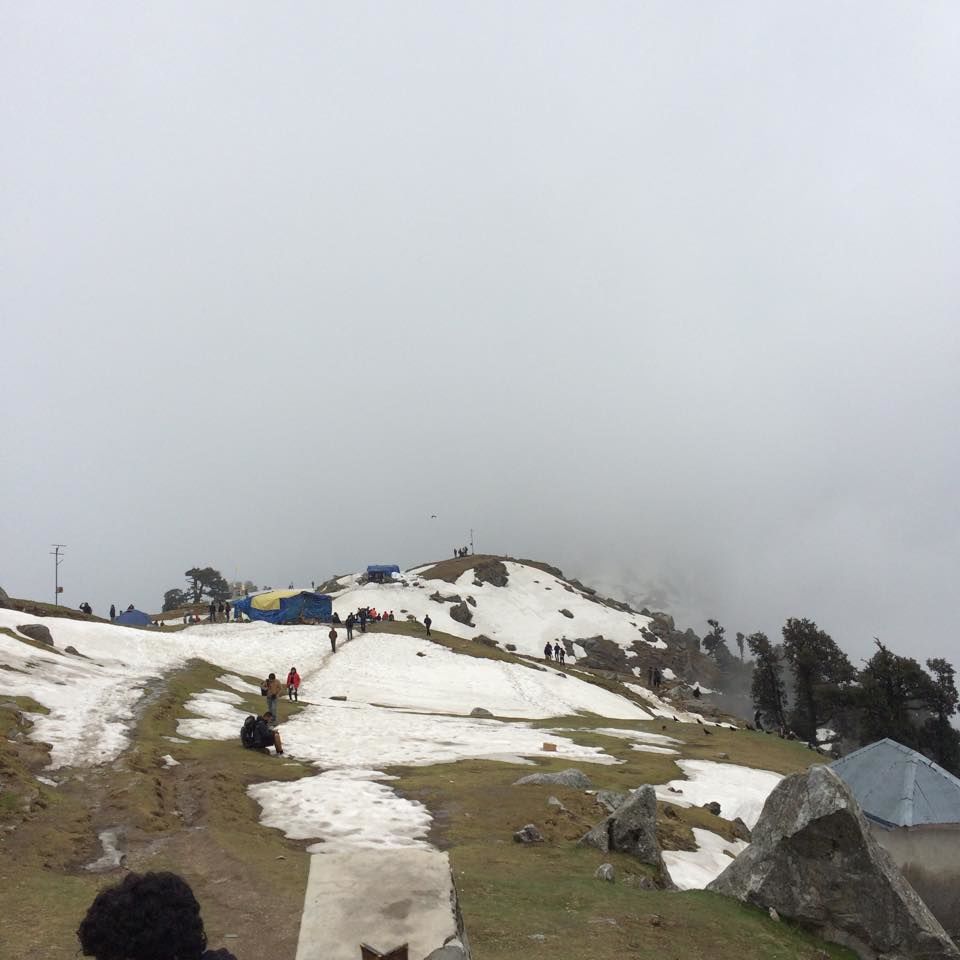 And got the first glimpse of the peak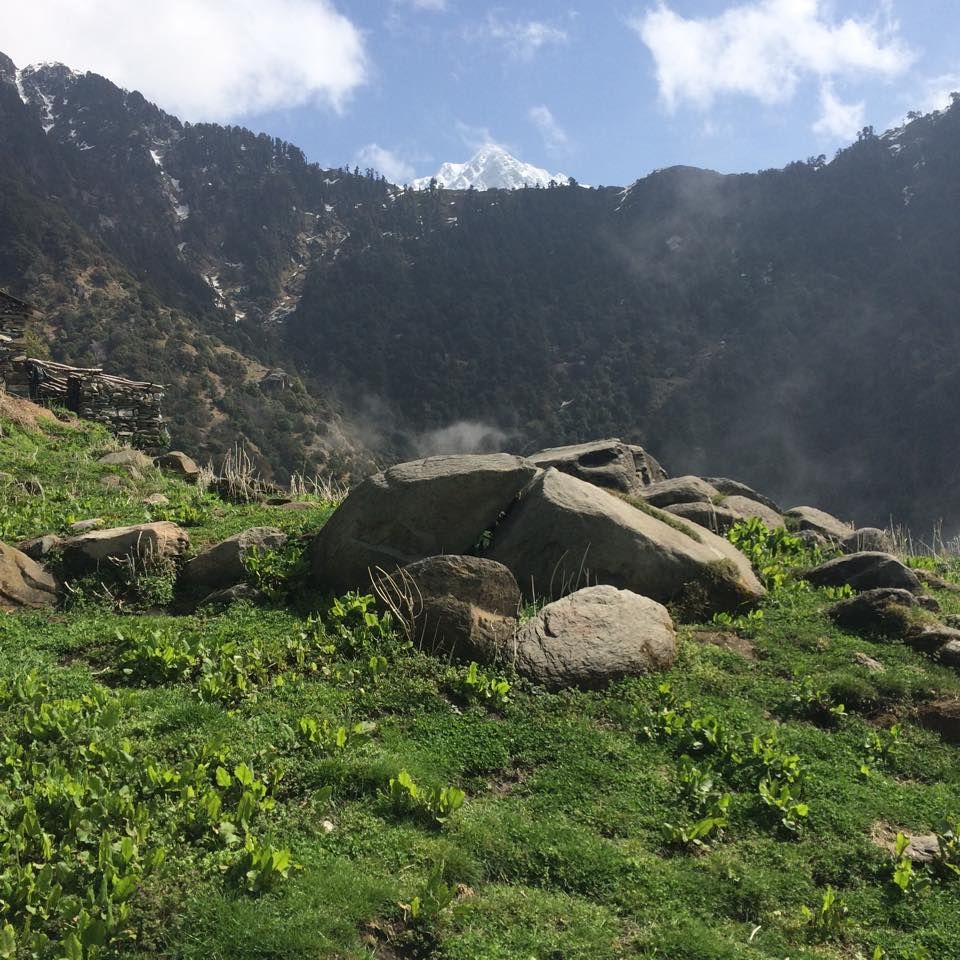 Spotted few mountain deer on the mid way at sun set view point