Himachal Pradesh has a lot to offer for all types of travelers let it be a refreshing trip, adventurous one or a spiritual one. I had always wanted to explore all places of the beautiful and scenic Himachal Pradesh. This time I, along with a friend of mine, decided to visit McLeodganj which is a suburb of spiritual Dharmshala, located in Kangra district. You will get a lot of volvo or local buses to McLeodganj from Delhi, Chandigarh or other major cities. Spending a day or two you could explore entire McLeodganj and Dharmshala decently. Dharmshala is only 9 kms from McLeod and you get many cabs and taxi services for the entire day. You will find hotels ranging from 800 to 5ooo. Searching for a stay in McLeodganj is not difficult.
We spent a day in Mcleaod where we visited Bhagsu waterfalls and a couple of cafés. McLeod is very small and has many cafés where you can sit and chill. You could roam about the entire city and observe its culture. Dharamshala being the home of Dalai Lama has many Temples and museums for art lovers and spiritual wisdom. One of the must visit places in Dharamshala is Naddi Point. It is a small village from there you can trek to a beautiful valley filled with scenic beauty. The best time to visit the valley is before sunset.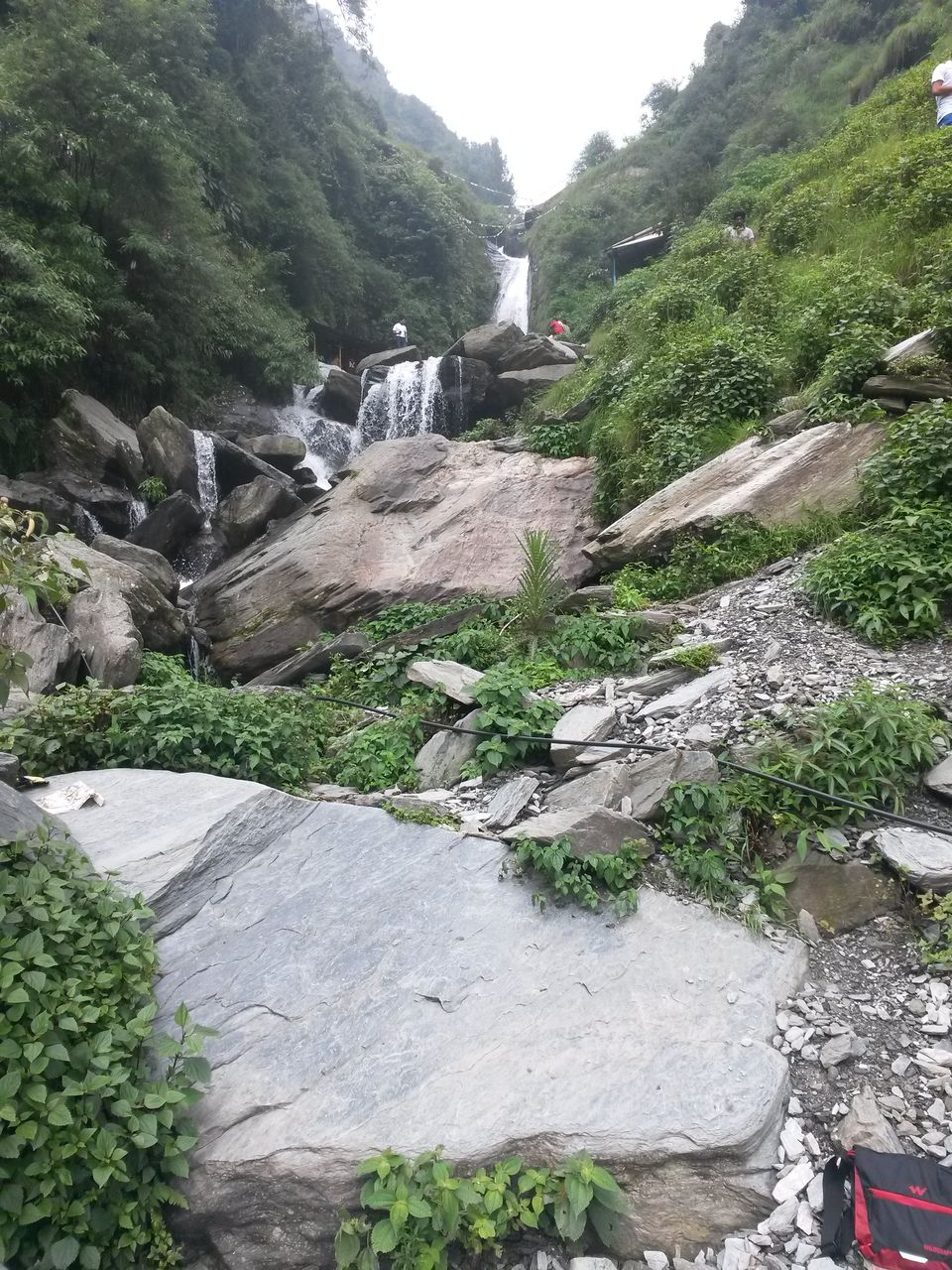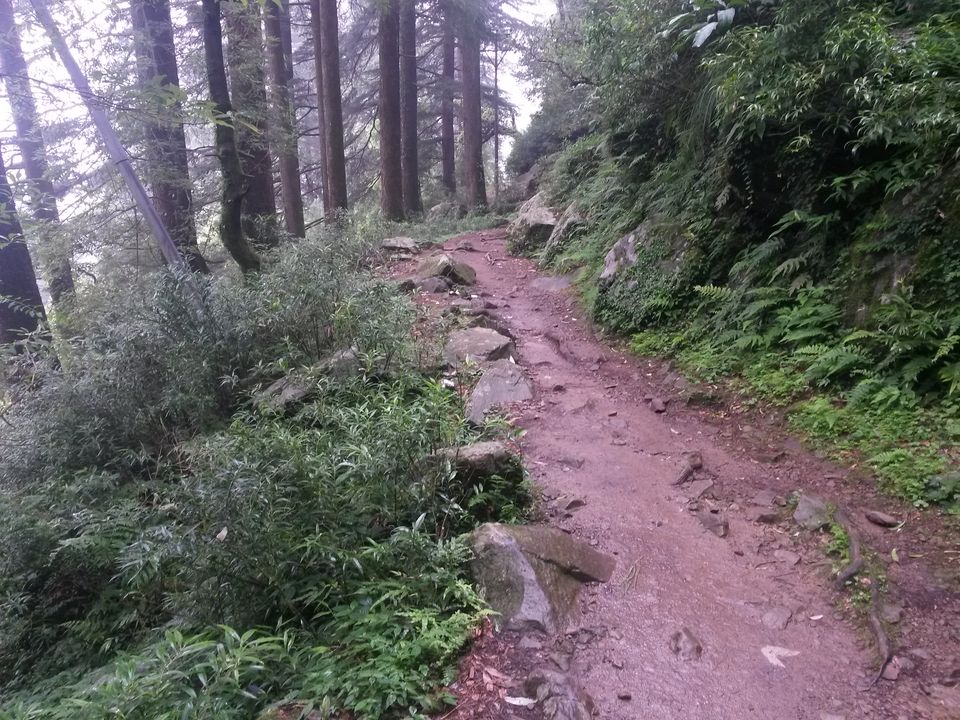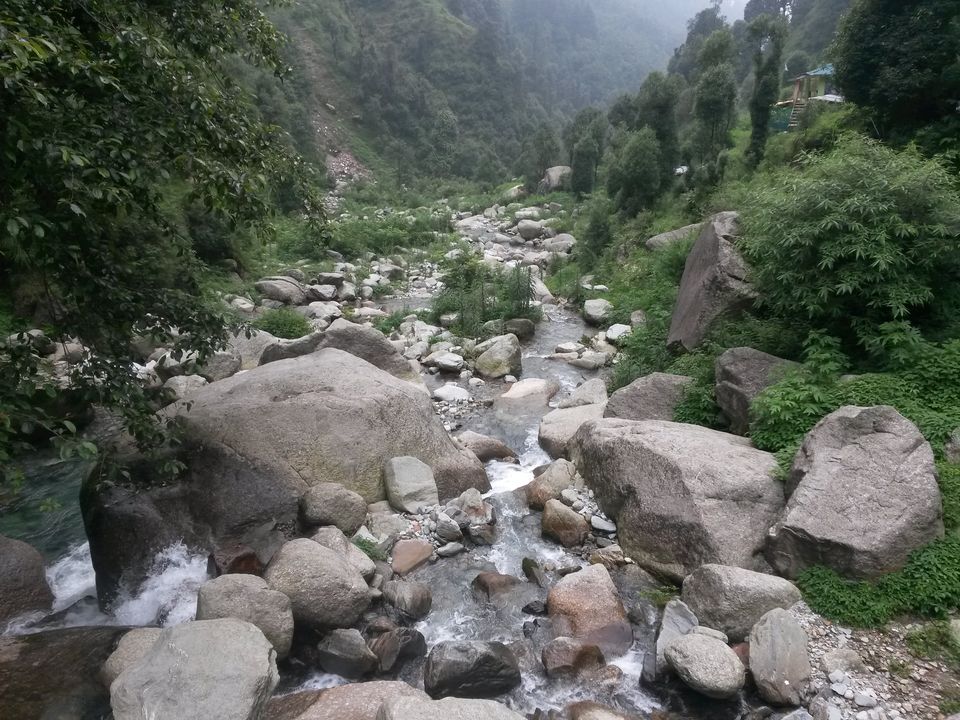 After spending a full day in McLeodganj we left next day morning for our Triund hill trek, one of the best parts of our McLeodganj trip. Though we slept long and were late for the trek, it is best if you start your trek early morning by 7. Before visiting McLeaod never pre-book your Triund trekking online paying more money. While you are in McLeodganj you will find so many travel agencies offering you a guide or camping package. Though, we didn't spend money on guide and decided to trek on our own. Gallu Devi Temple is the starting point for the trek from McLeod. Usually you don't need a guide as the way is marked and moderate. When we visited there wasn't snow. But in the case of snow or extreme rainfall you might consider taking a guide unless you are a regular trekker. The trek is easy or may be moderate for some but it is definitely NOT difficult. The duration of trekking is usually 4 hours depending on your stamina and weather. Once you reach the triund hill top the view from there is just beautiful. We got a tent for Rs. 800 and spent a night on the hill top. At night, it gets very cold so bring warm clothes accordingly. The sky looks actually full of stars from the hill top. There are small stalls for food and drinks through entire trek. There is no washroom facility. After spending a beautiful day at Triund, we climbed down to Mcleod next morning.
"There, the seasons hastened, exhorting you to count and treasure the moments. Amidst the concerns of capricious summer breeze, the sun never seemed to be shining so bright; the freezing cold nights could not cease the spirit of warmth and solace; and the heart somehow managed to remain stable in those unanticipated rainstorms. There again, in between this never ending cycle of tranquility and chaos, something whispered - can we still freeze these moments? We are travelers on a cosmic journey. And those precious moments were little parenthesis in eternity. :) "