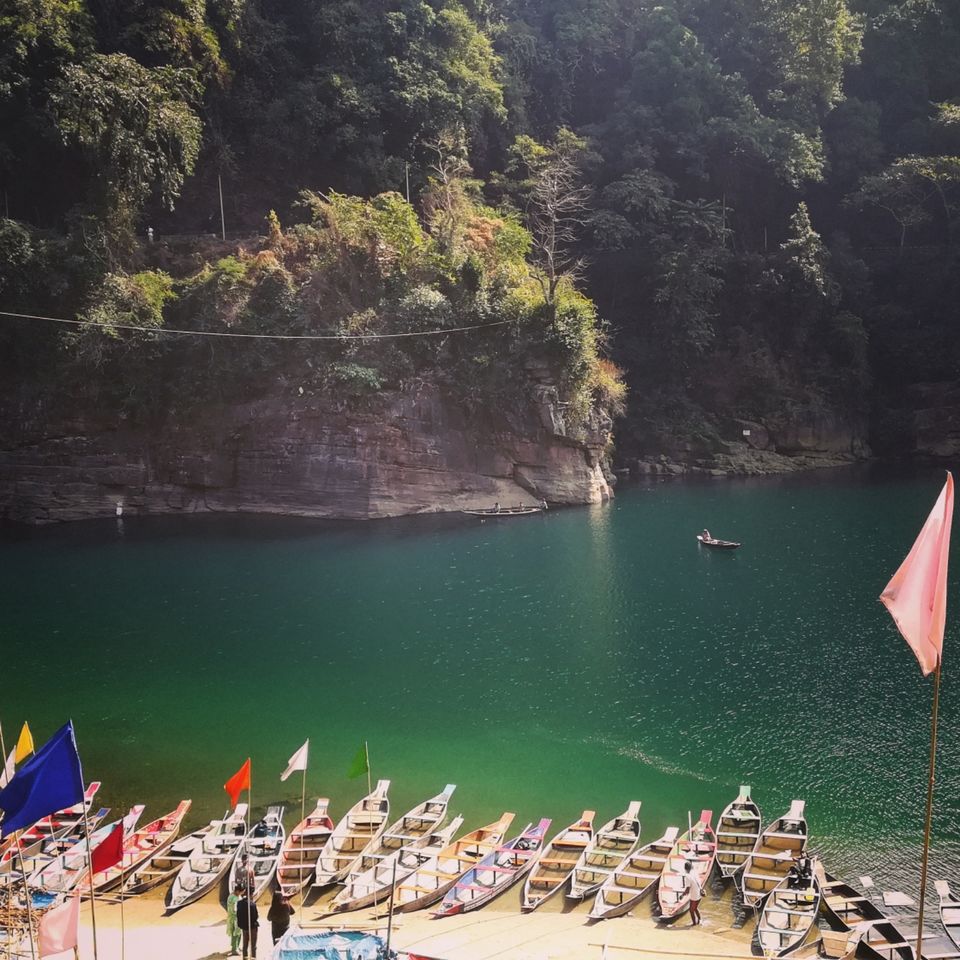 After waking up early before the break of dawn, all I wanted to do was to reach Dawki as soon as possible. I was sure enough that I would get a early morning shared cab from police bazaar taxi stand. When I realised that there were no cabs available to dawki on shared basis for Dawki I got a bit upset. Well this isn't the right way to start you day. I didn't wanted to kill my excitement so I searched for other options, that is when one of the cab driver told me to go to Anjali where I'll be able to find a shared ride for myself. After walking through the streets for about 15 minutes I reached Anjali. The cab drivers in Anjali denied to go to Dawki.
Well I had to keep another plan ready - hiring a rented bike for a day. I ran my thumbs over the screen of my mobile in search of rented bike services and that is when I found out this place near the botanical garden in Shillong. Bike Ride Rentals with their address and mobile number on their website. The timing mentioned was 24 hours, thus I hoped to get a bike so early in the morning. I tried calling the number but the call didn't get through. I decided to walk to their place. But luckily I got a cab which way going the same way and dropped me till the point for Rs. 50. I entered their premises and knocked on the door. I kept on knocking and waited for about 15 minutes but no one turned up. In the meanwhile I even tried ringing the door bell but it wasn't working may be due to power outage. Before leaving I tried for 1 last time and I heard some for within. I told the person that I am looking for a bike. An elderly lady opened the door and  greeted me. She asked me to step in and asked me about the vehicle that I was looking for. I enquired about the prices for scooty and 350cc Royal Enfield Thunder Bird. I always had this urge to ride a thunderbird and I believe that was the perfect day for it. I paid the advance amount and submitted my identity proof. She gave me the key and asked to choose a helmet from the table. I took the helmet and the key to happiness. I was all set to fly through the clouds.
With a smooth kick the engine started it's thumping. The sound reverberated in my ears and a broad smile found it's way right below my nose. And the rest is what you see in the images.