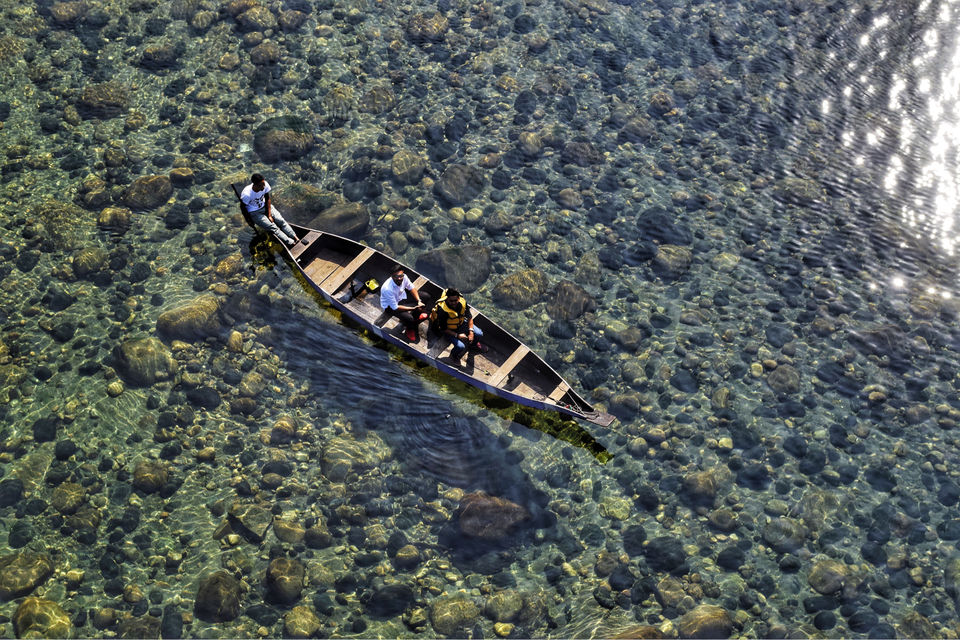 We rode our way to Meghalaya from Assam completing a circle to the places visited over a span of 9 days.
First things first, we planned the number of days for the trip and booked our flight tickets from Mumbai to Guwahati and return for a mere 10k. We booked our flights almost 4 months before our trip.
Once we were done with that, we googled for a bike renting person for our backpacking trip. Once done with all that we finalised our deal.
So coming to the trip. Here where it all starts
Day 1
Once we reached Guwahati, we booked an Ola to IIM Guwahati thats where we had got our bike rented from. Once done with all the paper work and trial of the bike we packed our luggage on to the bike and started our journey towards the capital city of Meghalaya. The journey was almost 4 hours long but the roads and scenic beauty along dint make us realise until we finally were approaching the city around 7 in the evening.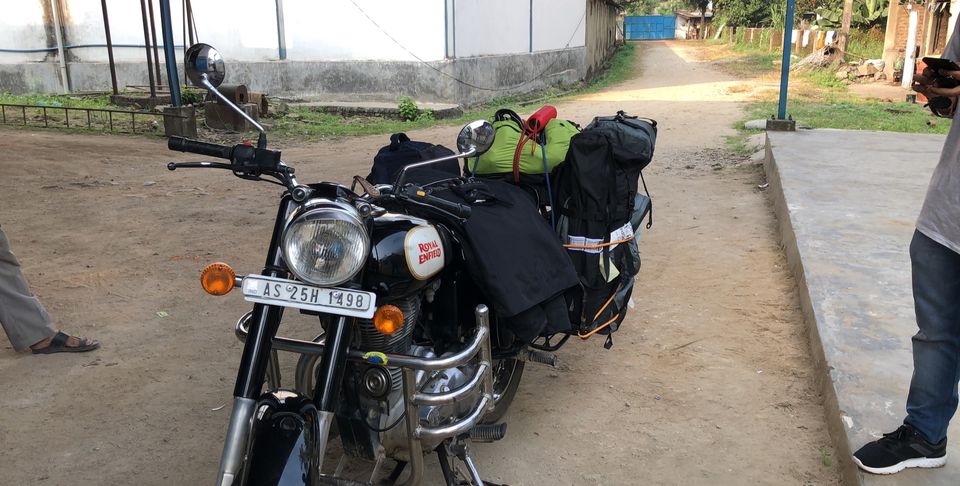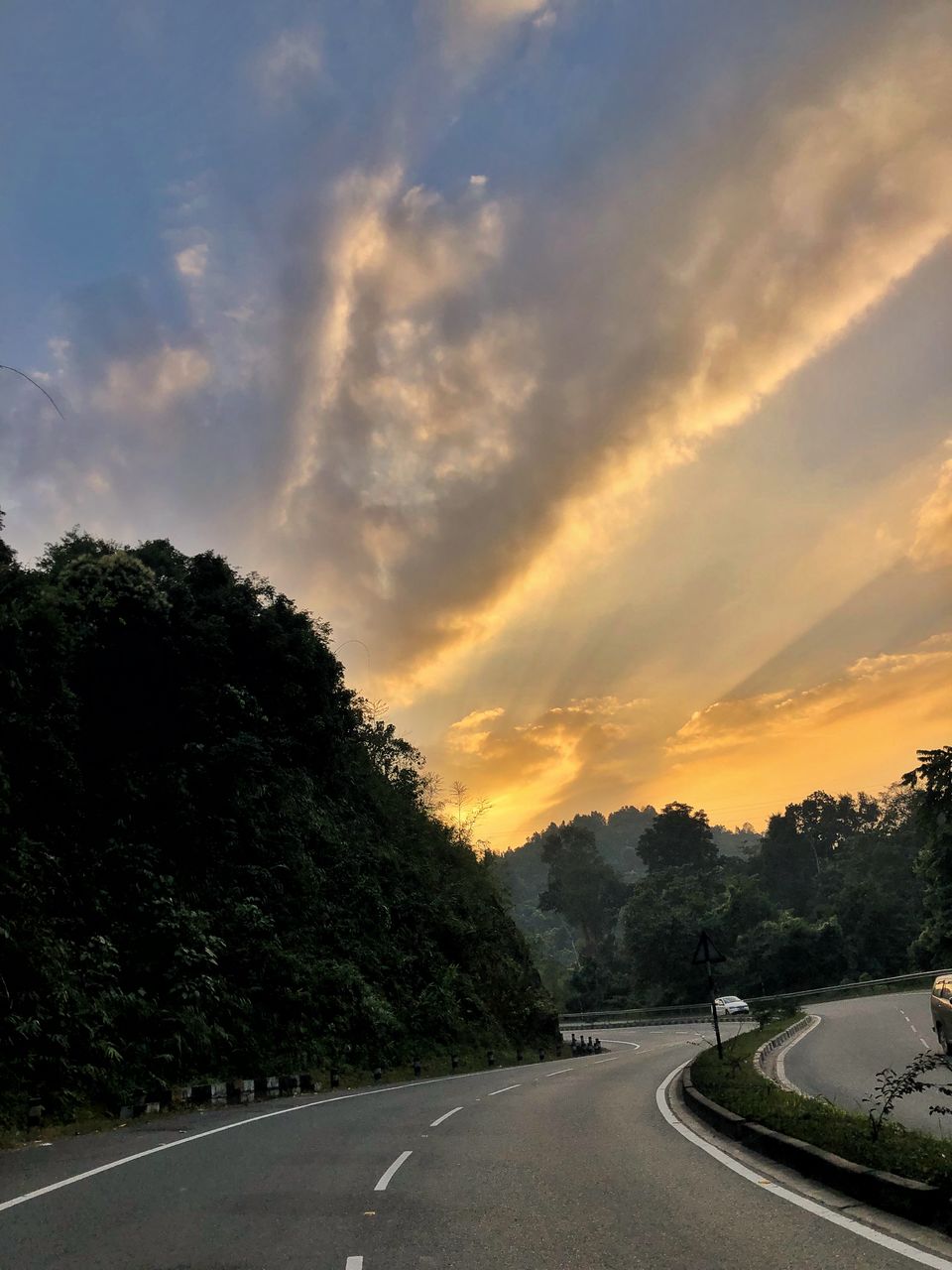 Once in the city we tried to figure our where to head for the stay. As it was November end it was freezing cold upto 5 degrees. While we were shivering and hustling into the city life of Shillong we finally found our stay in the city for the night.
Once we reached we got fresh from a day long trip from Mumbai to Guwahati to Shillong. We then headed out to explore the city which was almost closed by 8pm.
Day 2.
We head our way to the rock waterfalls through the tea estates on the either side of roads.
Once we explored that we headed towards the Sacred Forest and the East Khasi Village which was just inaugurated by the current PM Shri Narendra Modi a few months back. The guide at the forest told us about the amazing stories of the past and how that forest was sacred and still believed it to be the protecter of their people.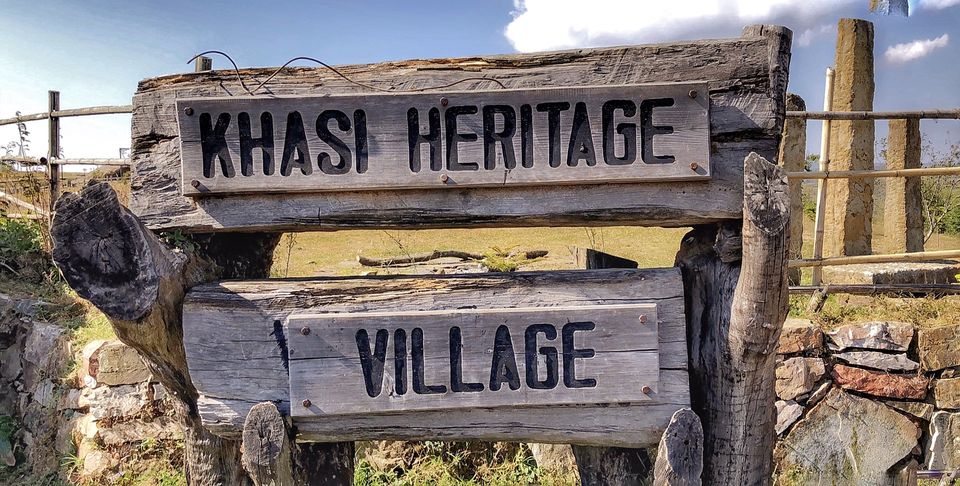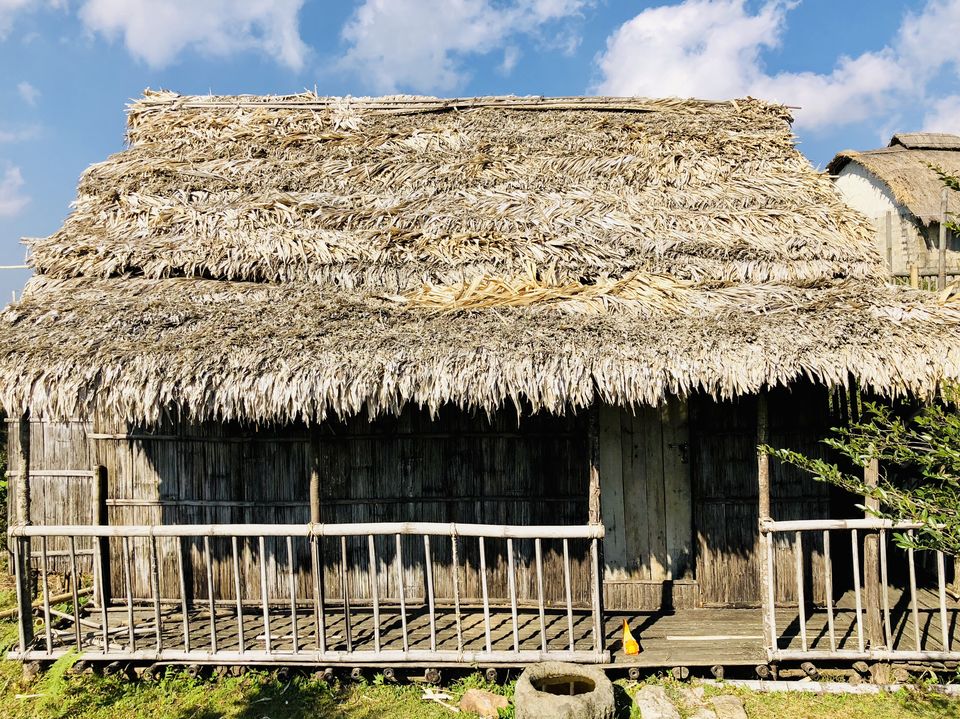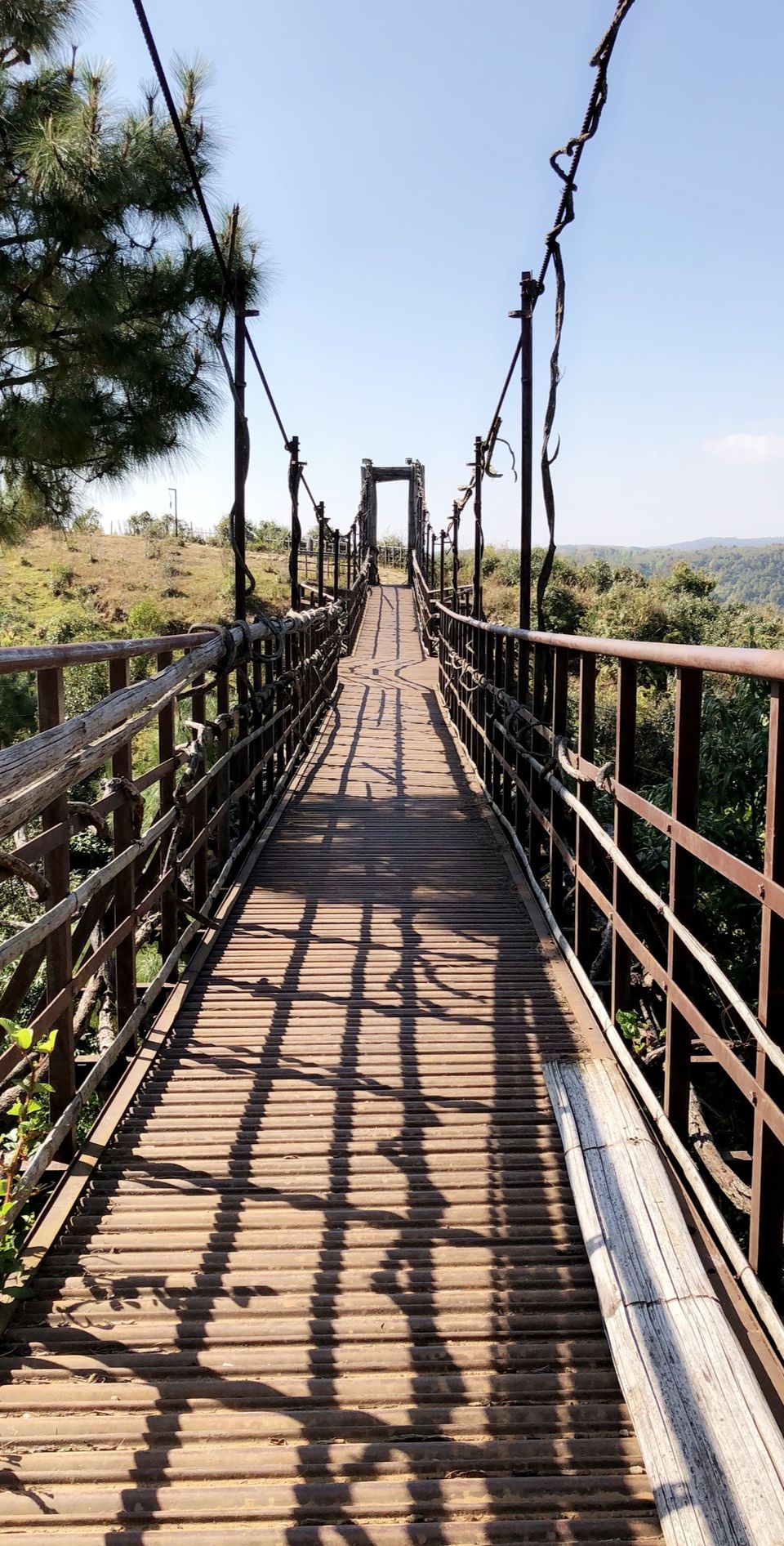 Once we were done with exploring we headed towards Cherapunjee. while travelling to on our way to Cherapunjee we visited a waterfall and a moonstone cave which is said to be very old and also told that once this place was under water which made sense after seeing the fossils of the fishes in the caves there.
It was almost 4 in the evening and it started getting dark in there. So started our hunt for the stay for the night. We saw a few but ended up with a budgeted homestay on the highway.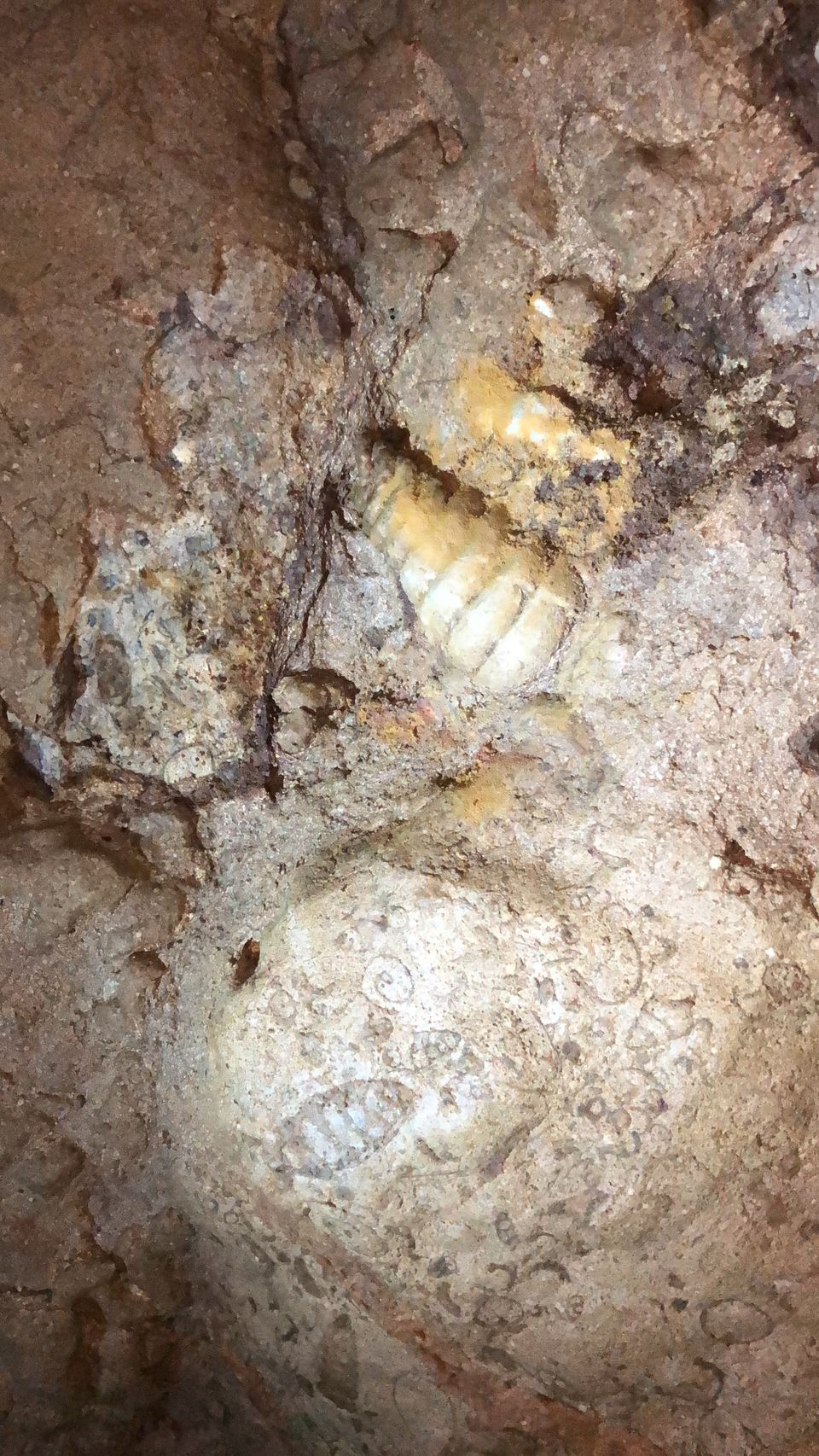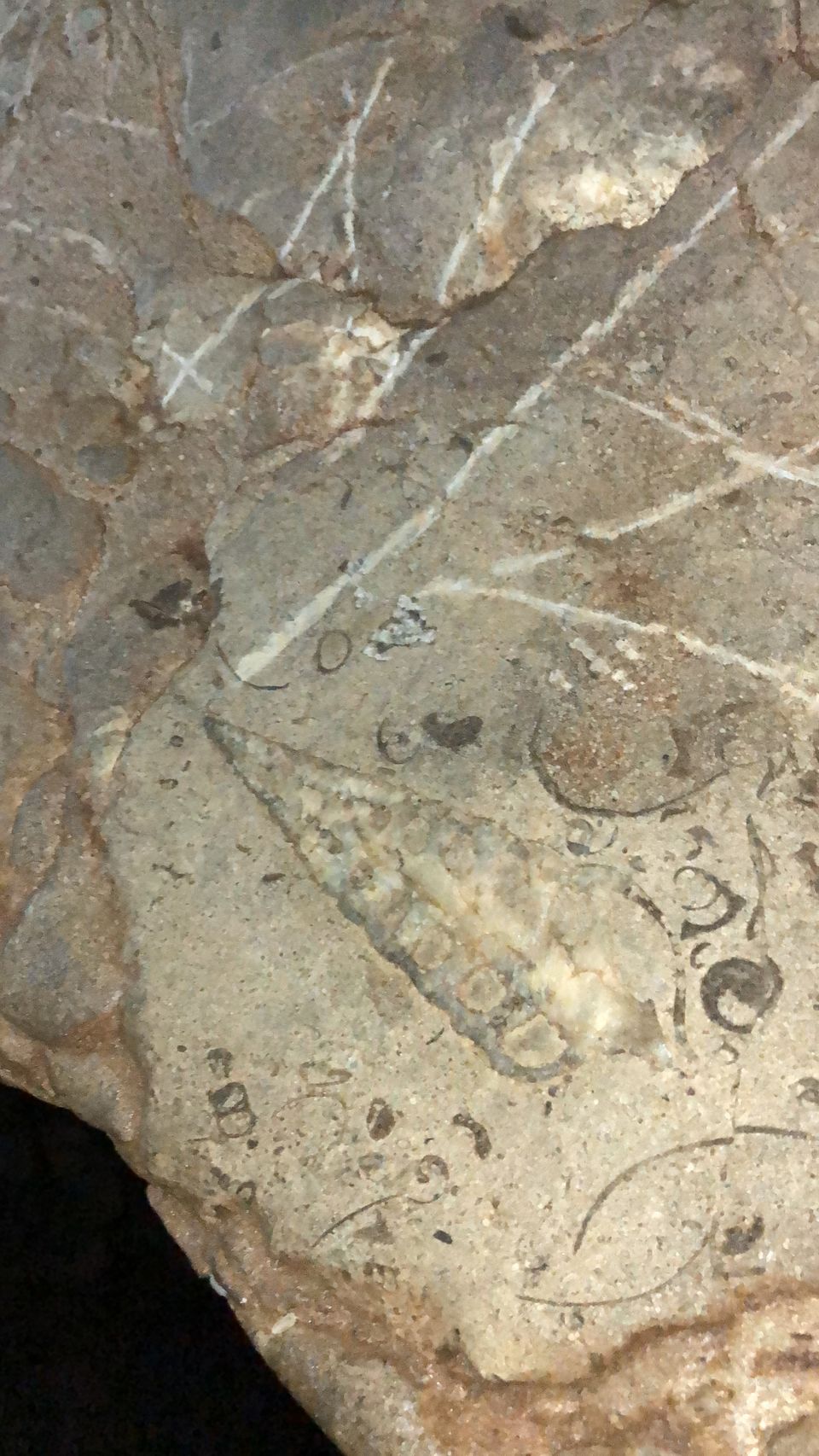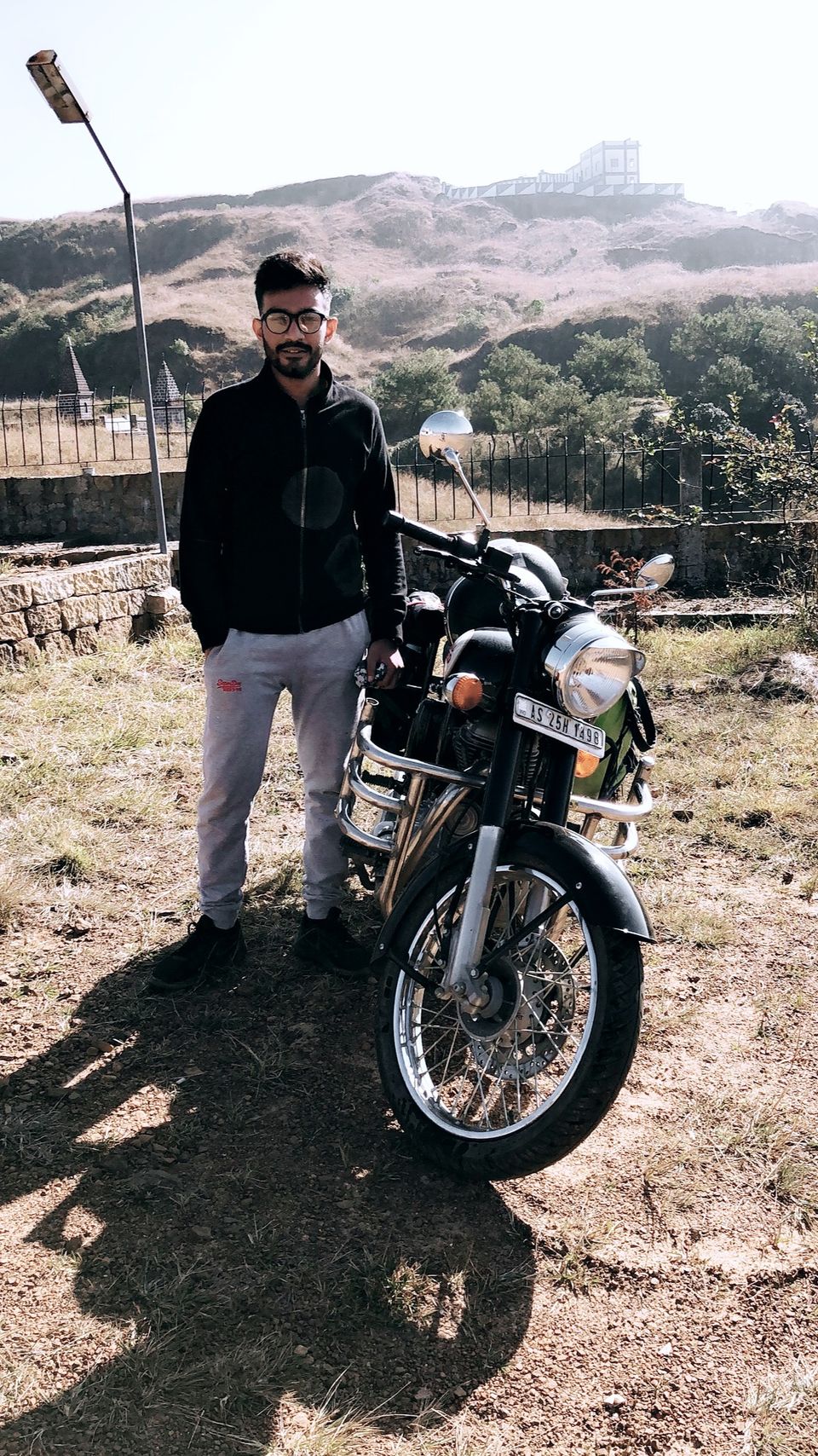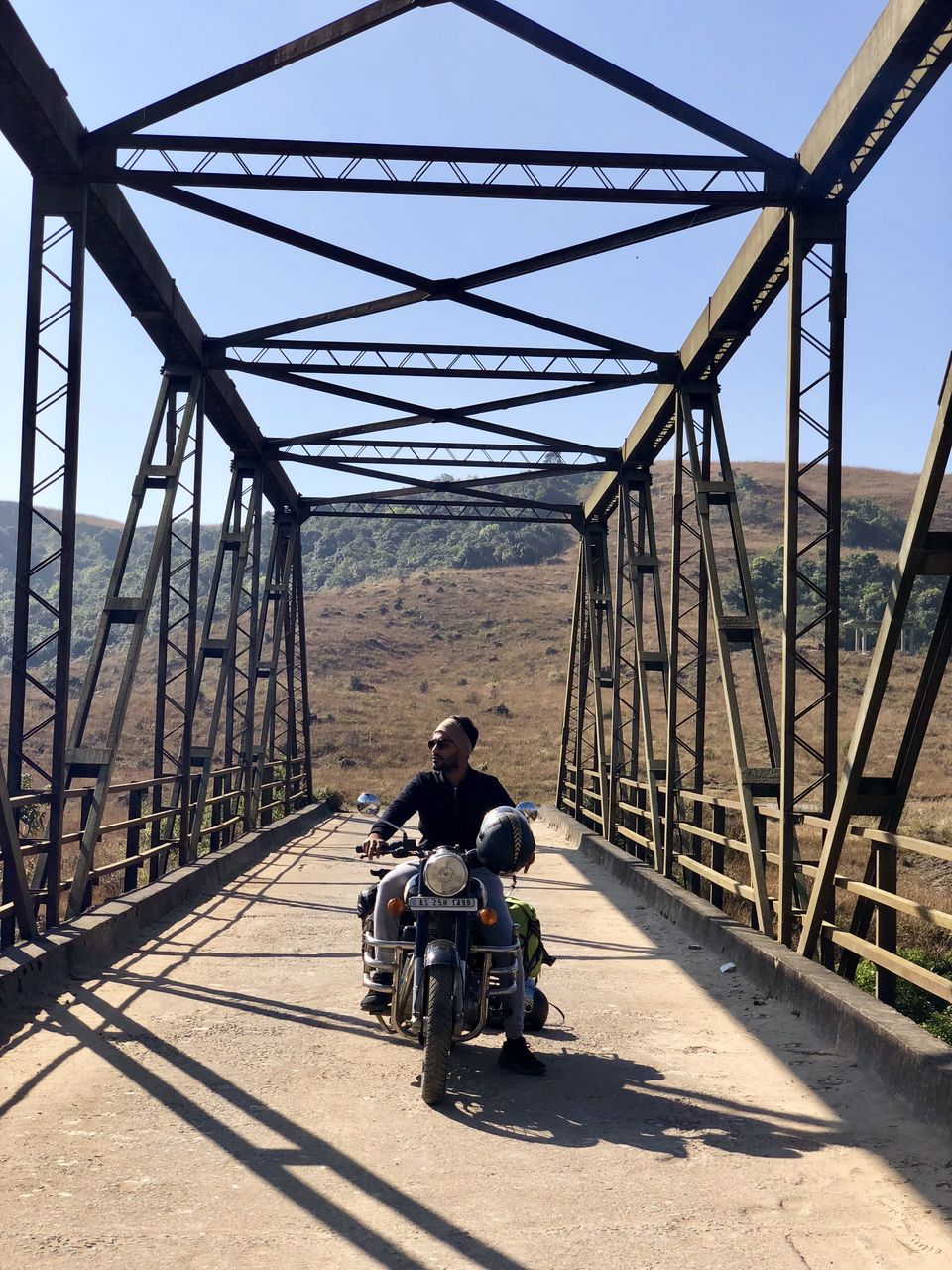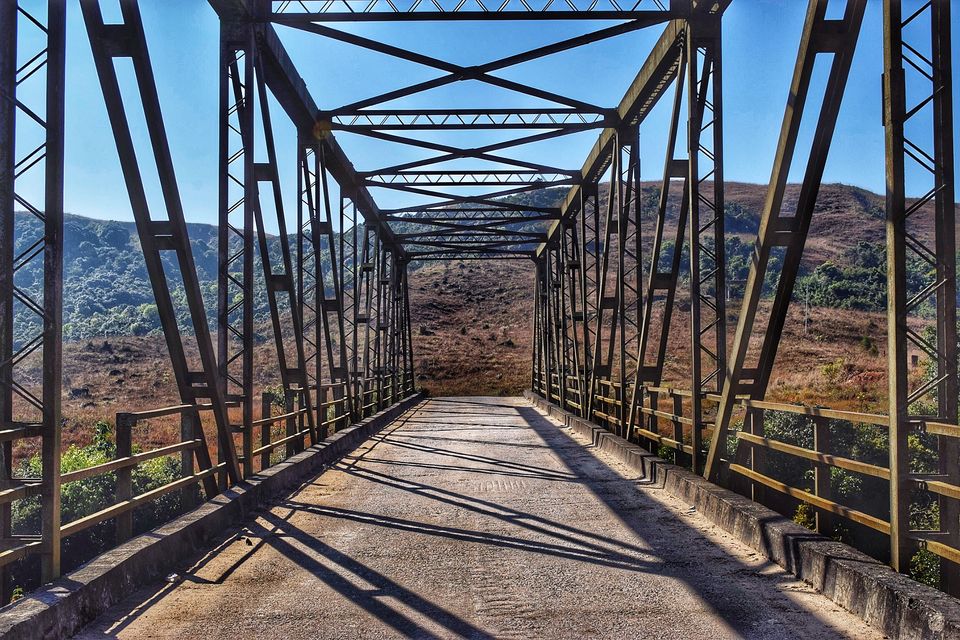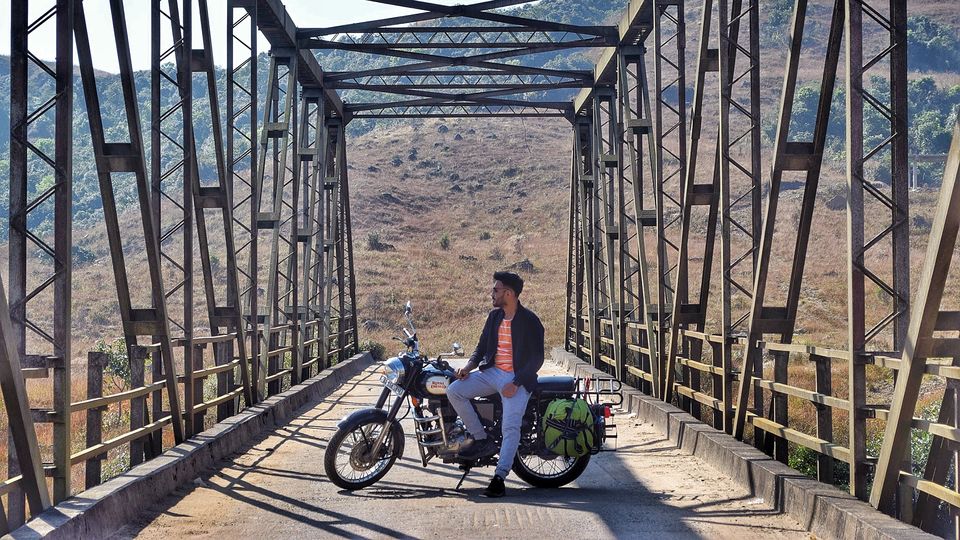 This day was all given for the local sight seeing in Cherapunjee, but we were disappointed as lack of rainfall dint get to see the Seven Sister waterfalls, but Nohkalikai falls dint disappoint us as such.
The view the colour at the bottom from point looked such a treat to watch.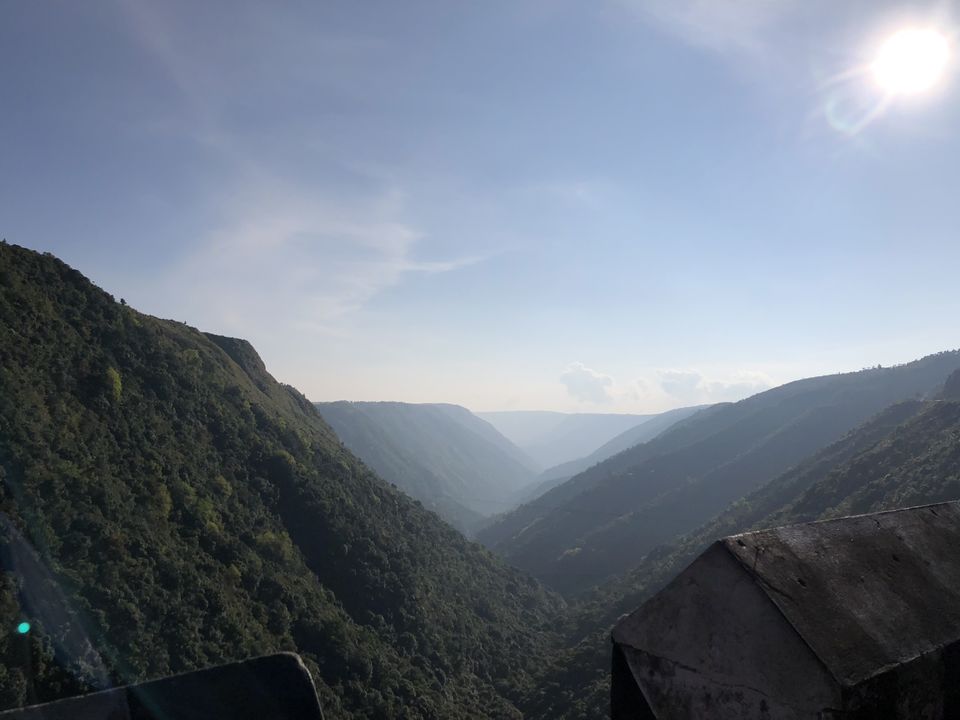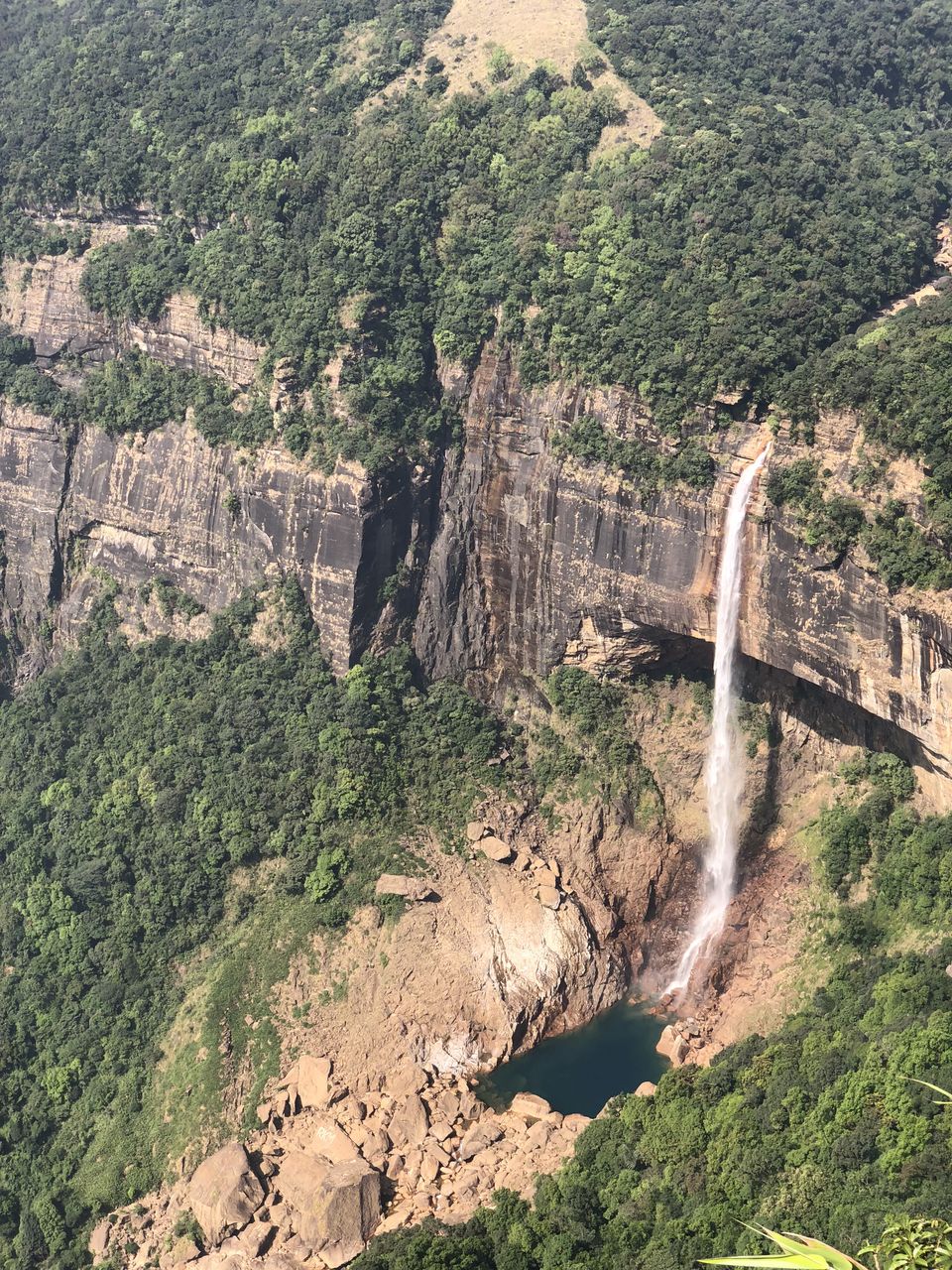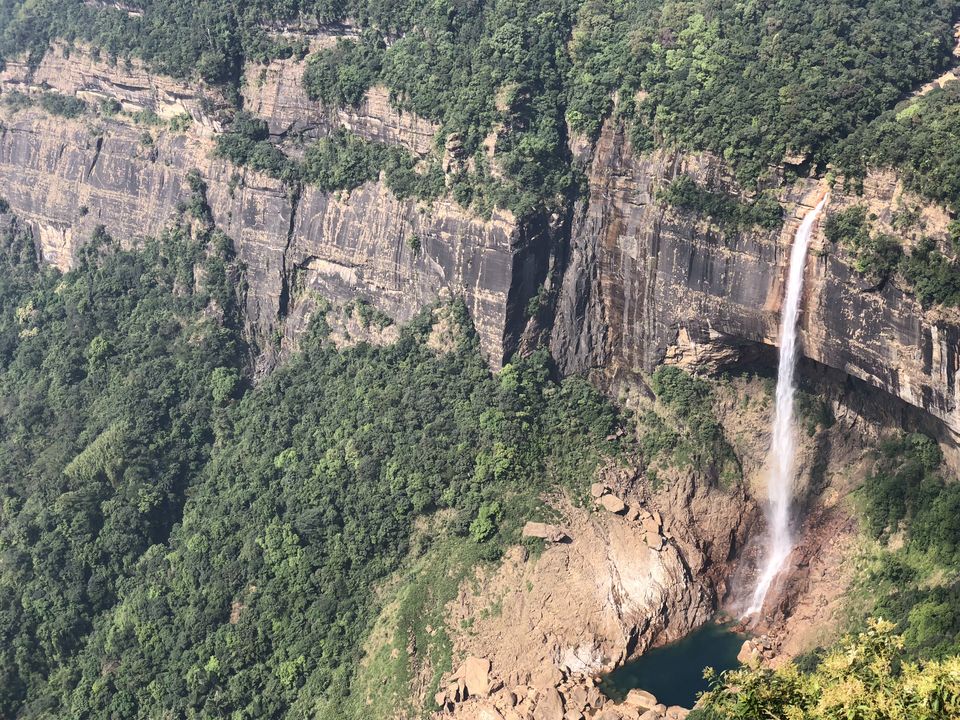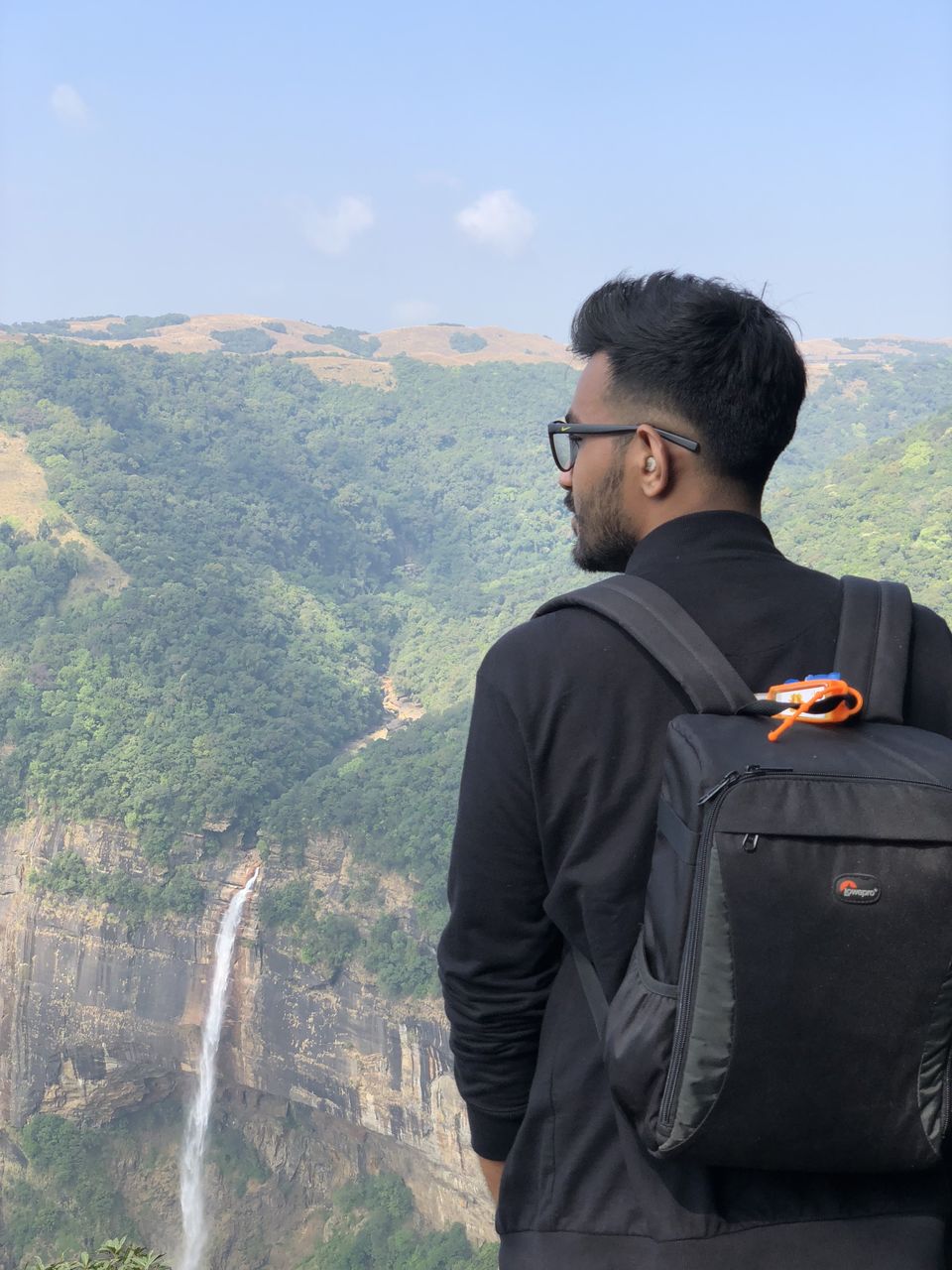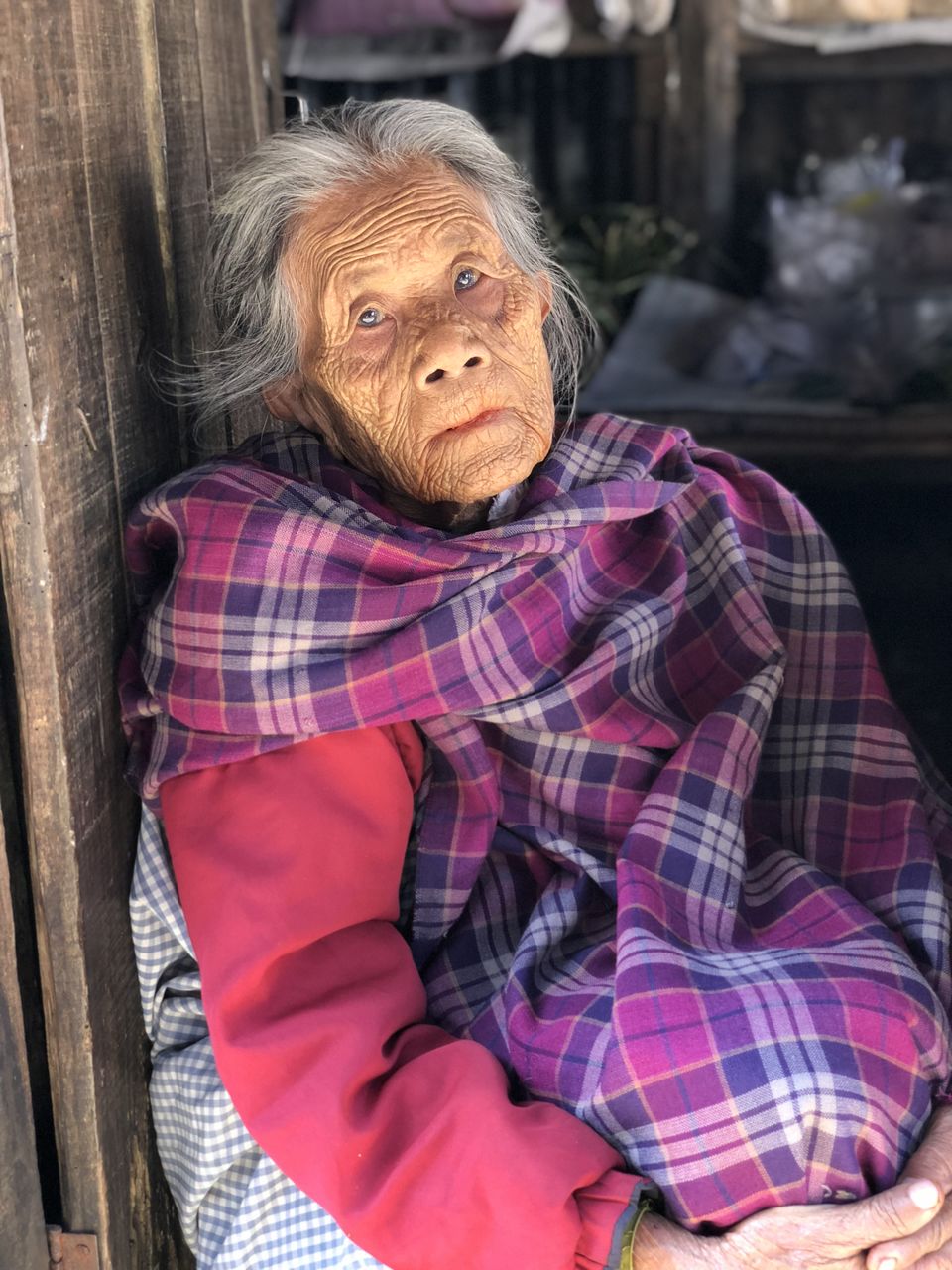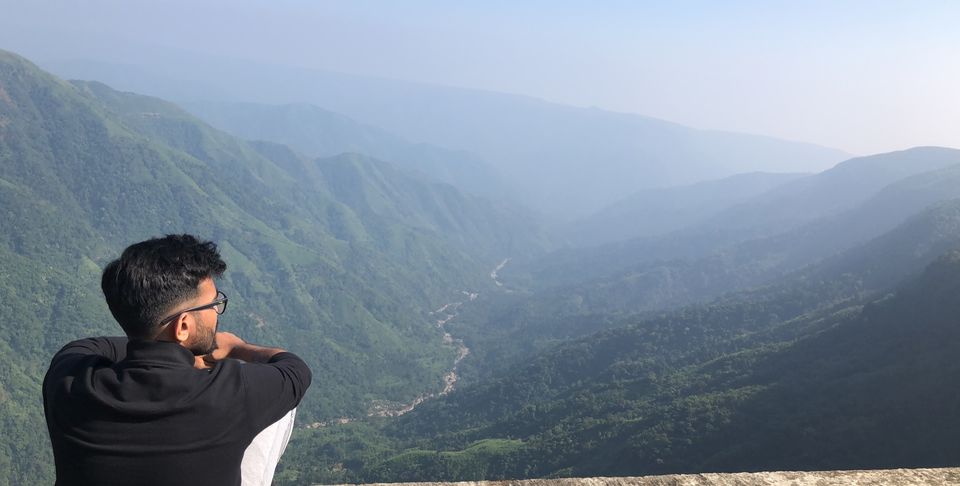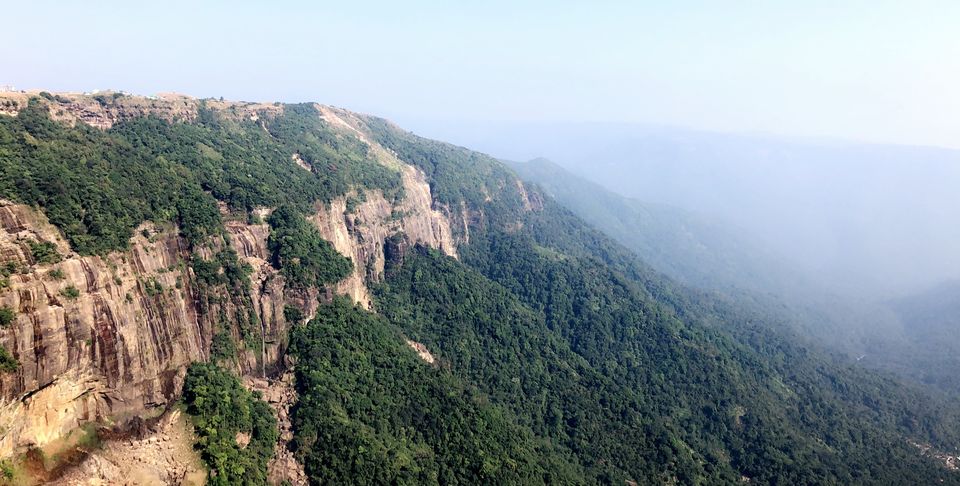 Post Lunch we headed back to our homestay packed our bags for the next two days and left the remaining of our luggage there and headed towards one of the most awaited destination of the trip the living root bridges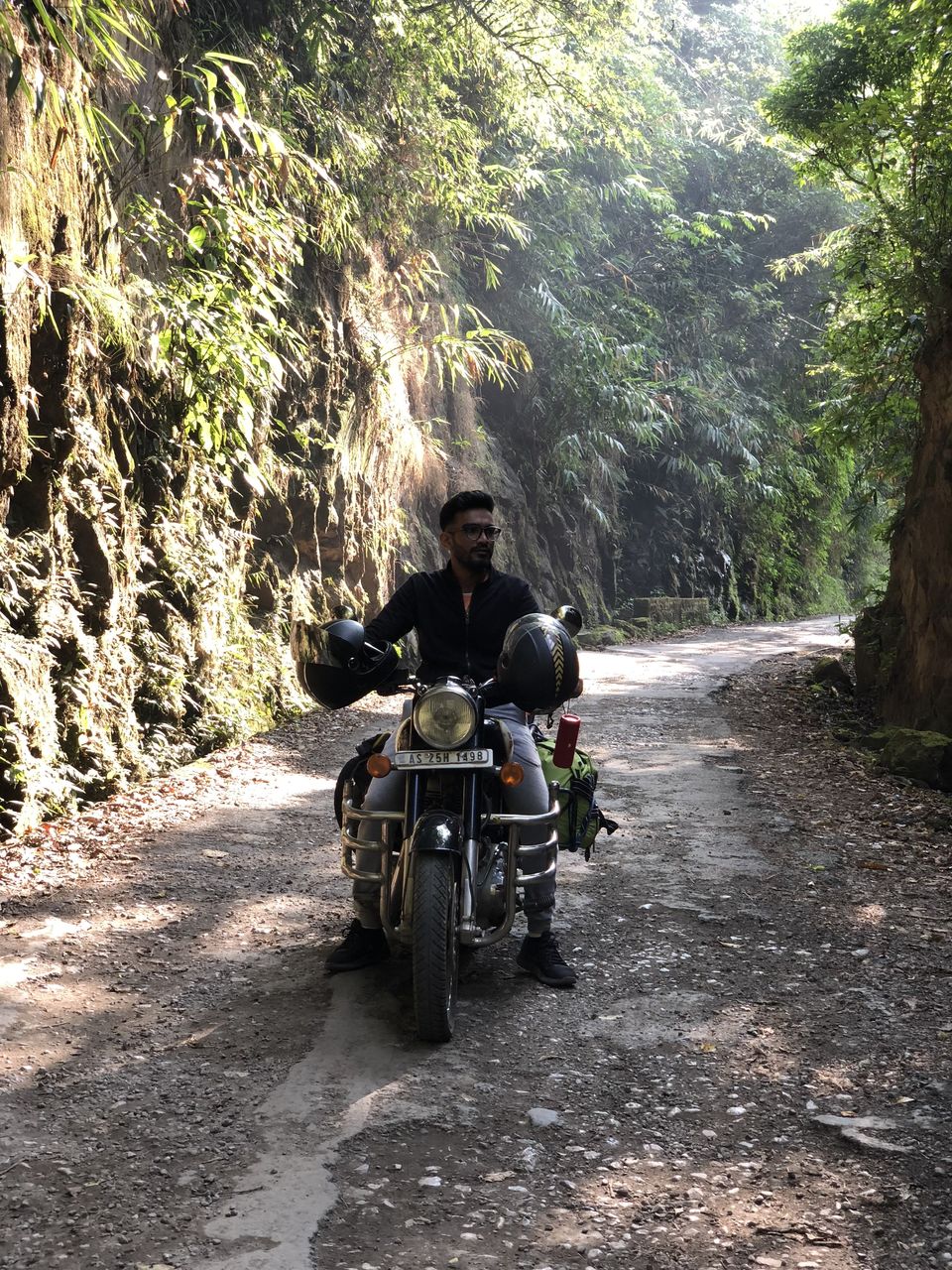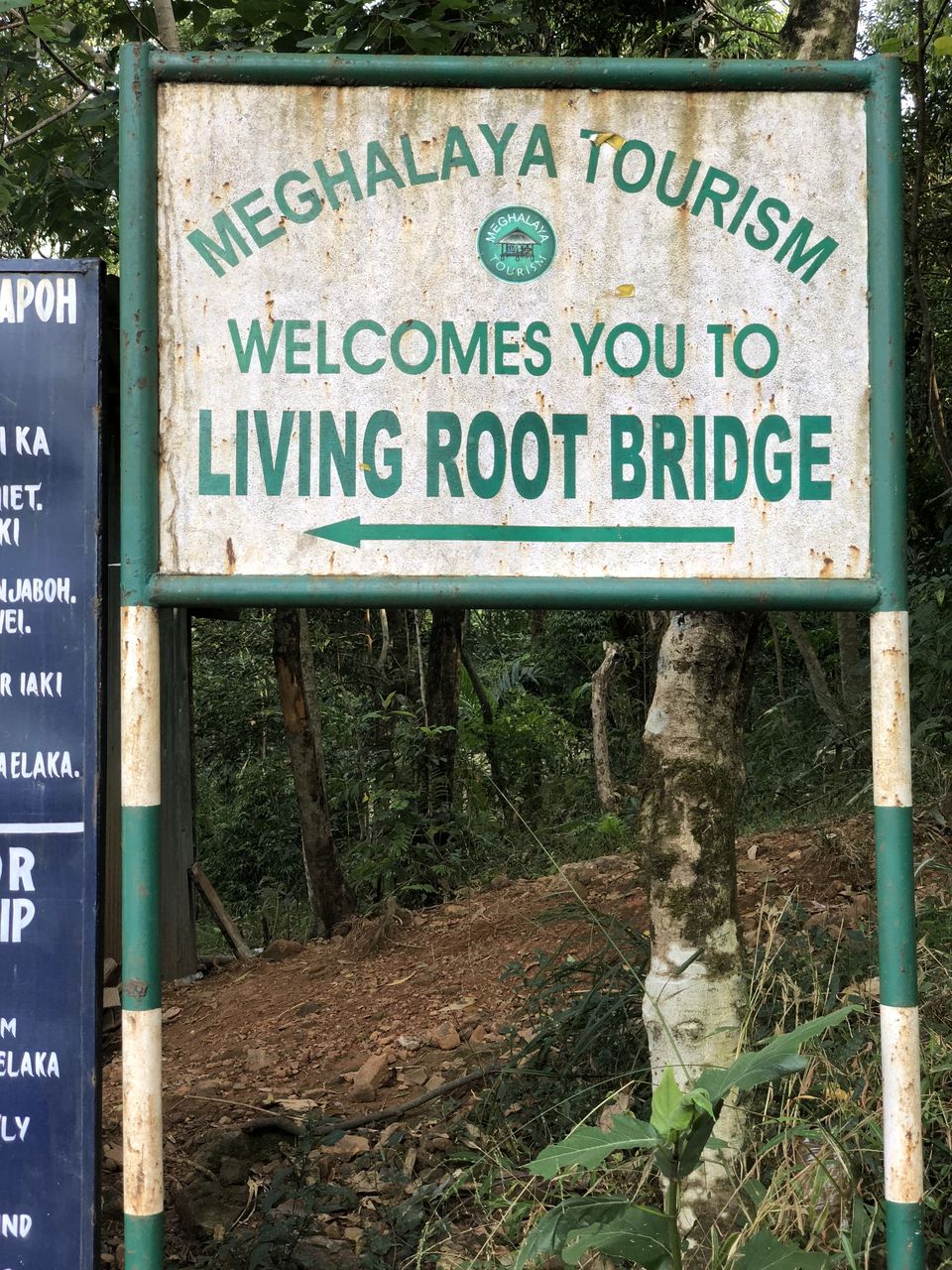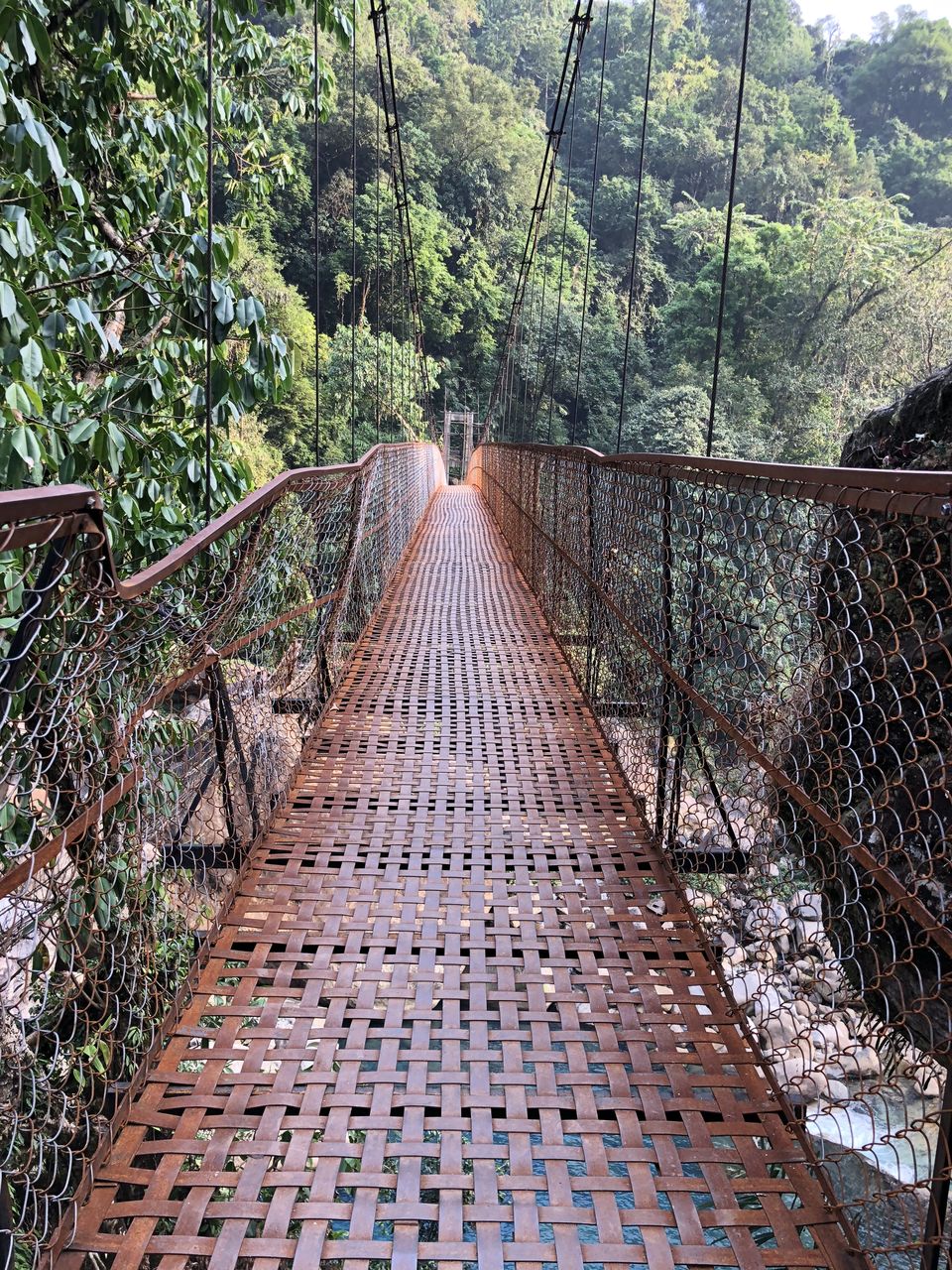 The road to the parking slot were a bit tricky and bumpy but covered with greenery all around made it look mesmerising. Once we reached the parking space we looked for a guide who would take us there and help us with the stay and then explore us to some other places too.
We started our descend to the living root bridges which was almost 3500 steps as told us by our guide there. On our way we saw many fellow travellers with happy faces and also tired as the climb up back was tiring and steep.
We reached the Village down there got our stay in yet another budget friendly homestay and headed towards the double living root bridges.
One there we were just in awww of the place as we were the only one at that point of time at that place.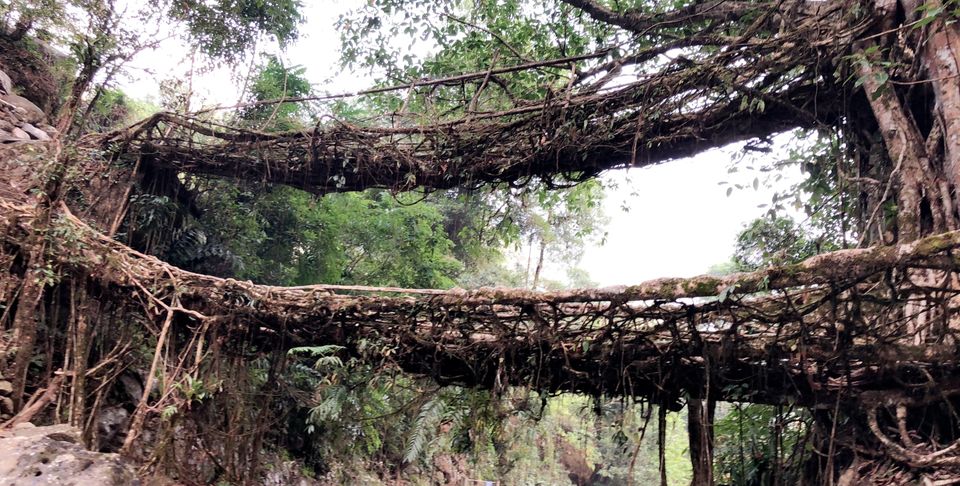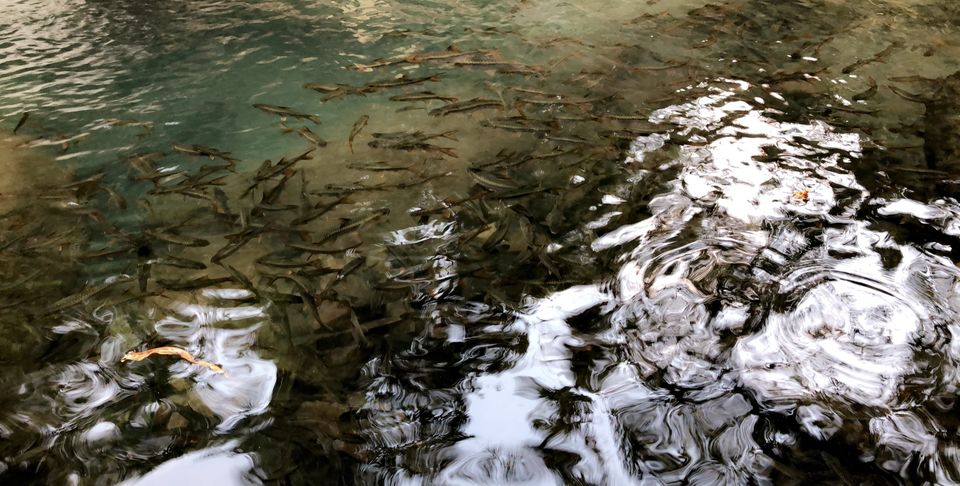 The waterfall there had cold water and small fishes . We just sat there looking at the sky get darker listening to birds chirping and with legs in the water feeling relaxed after the days travelling.
The sky at night was filled with stars like never seen before the moon light gloomed as we stayed in the middle of a jungle on rooftop of a raw house with a hammock. Time was just flying when we just saw shooting stars and then again and again.
I never believed one could see shooting stars in real except in Karan Johar's films. ????
We started keeping a count of the stars we saw falling but with time we lost the track on that too. After that we called it a day as yet another day to be explored was waiting for us.
Day 4
We started up early in the morning to head towards one hidden gem almost 8kms from the living root bridges known as the Rainbow waterfalls.
All excited we headed towards the waterfalls to reach there half tired full of sweat.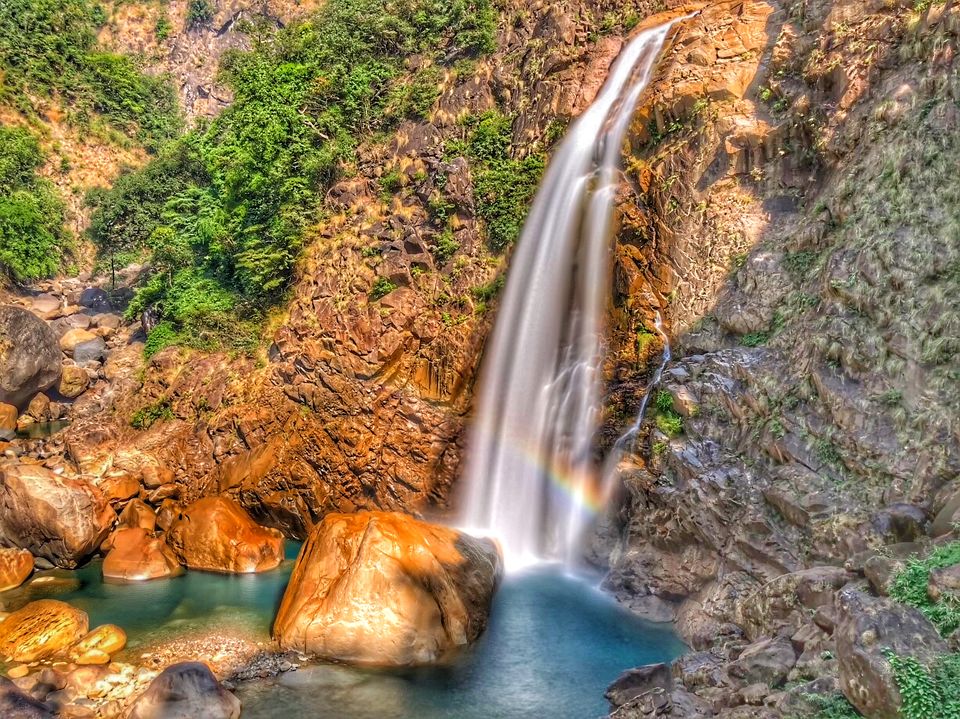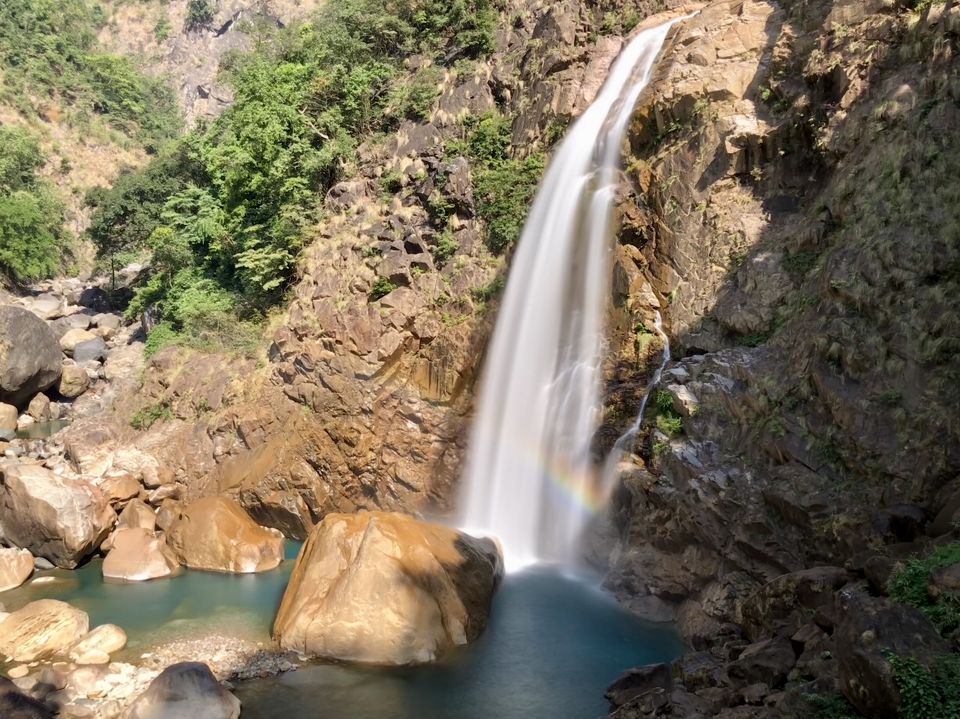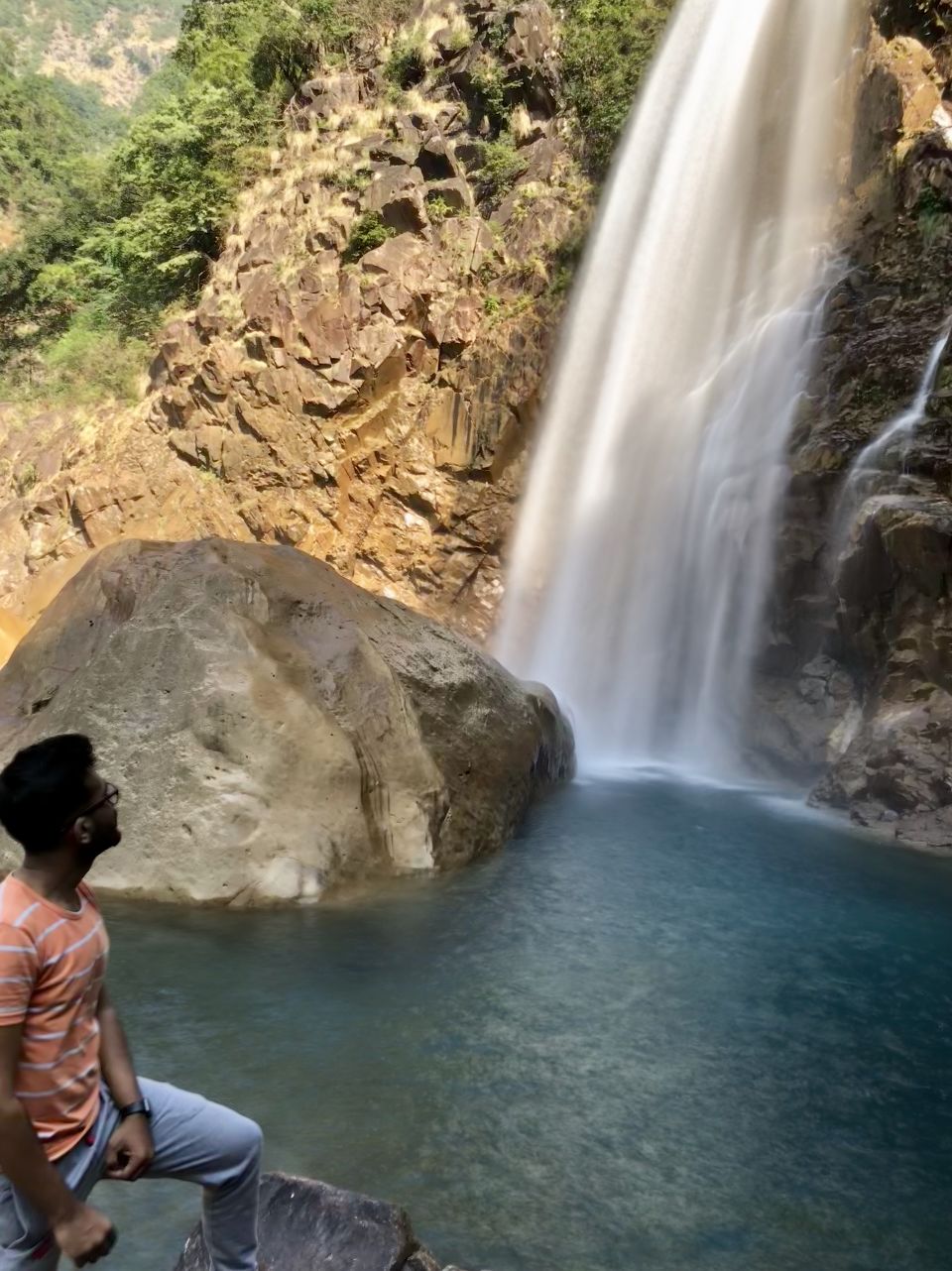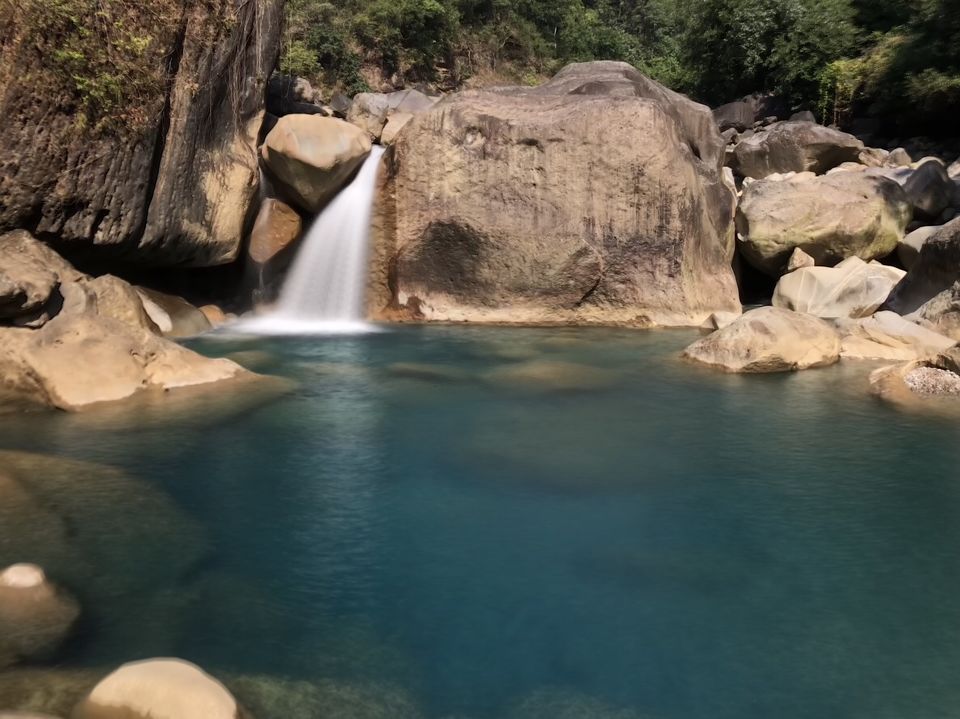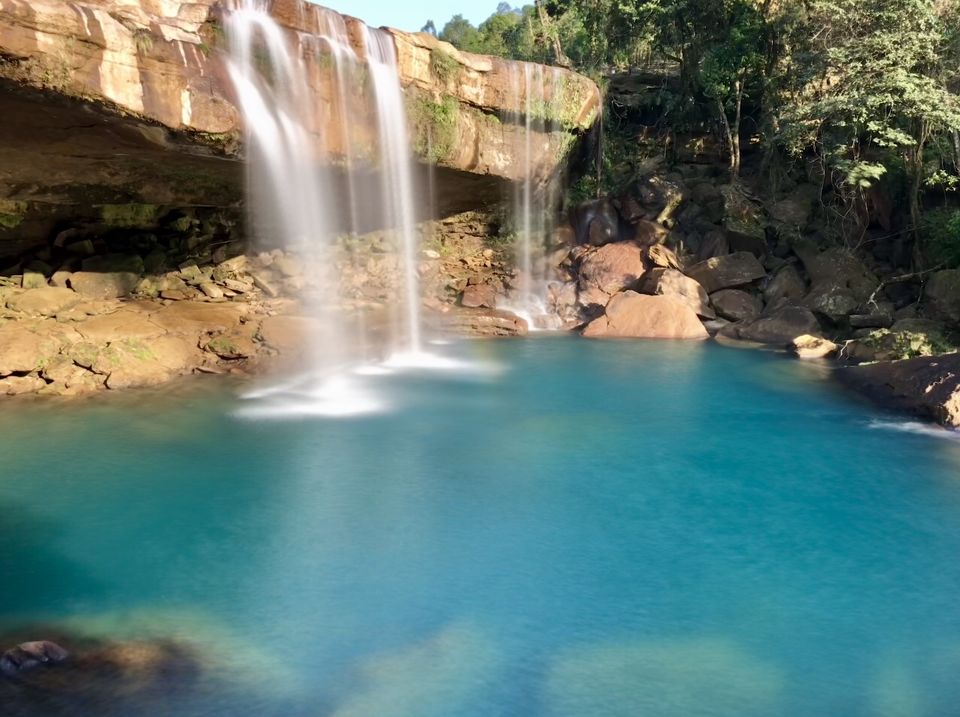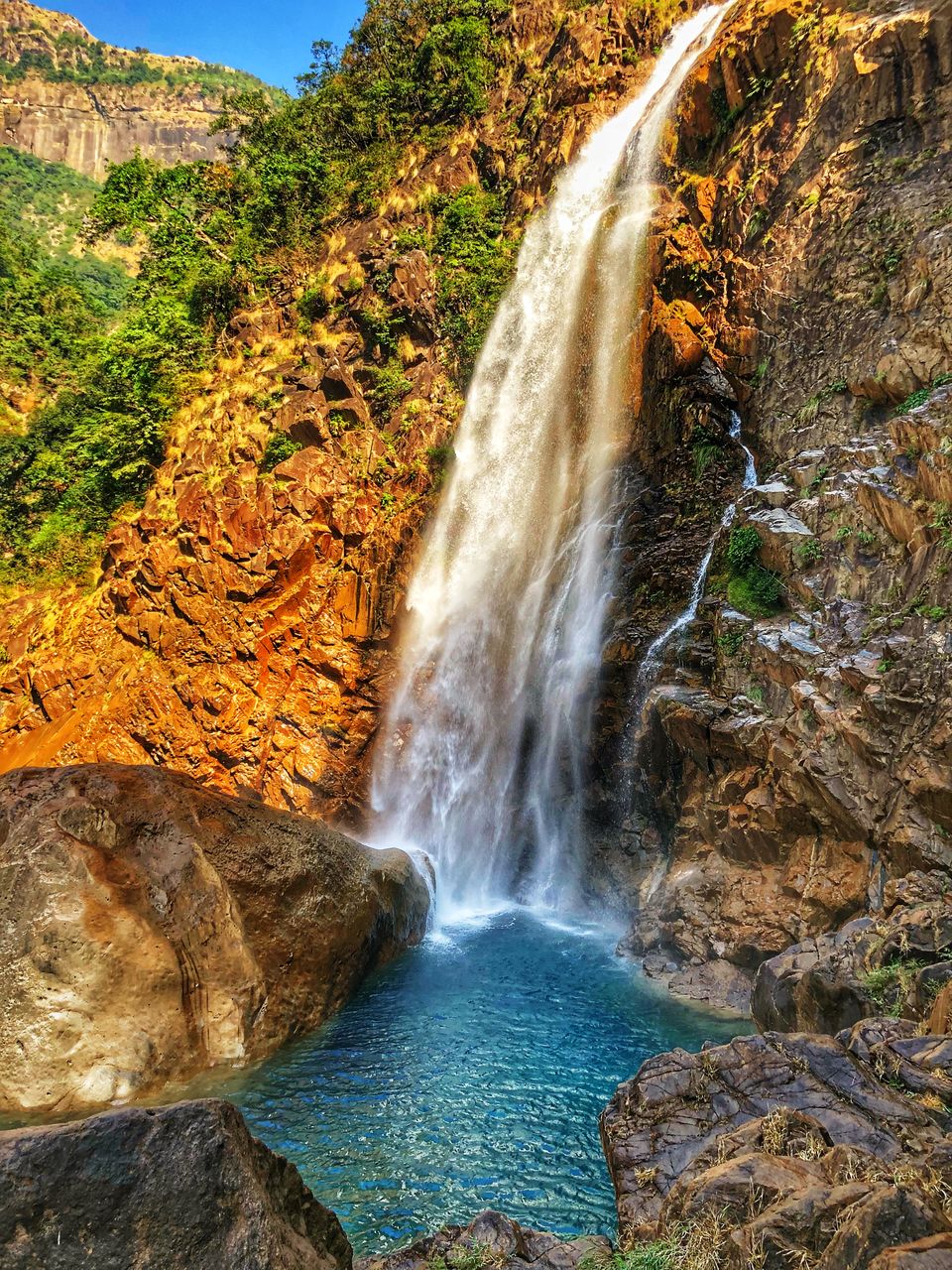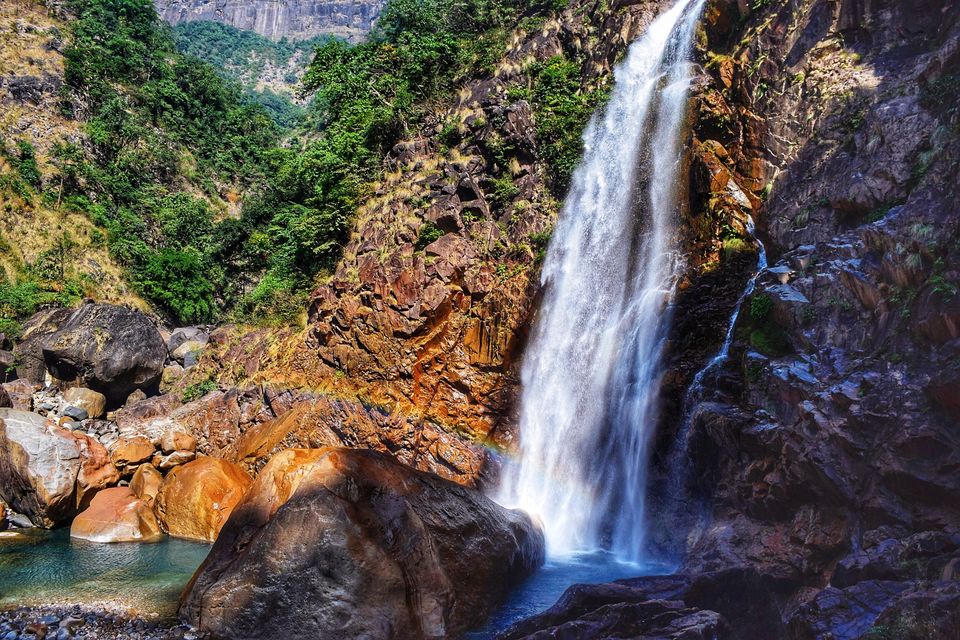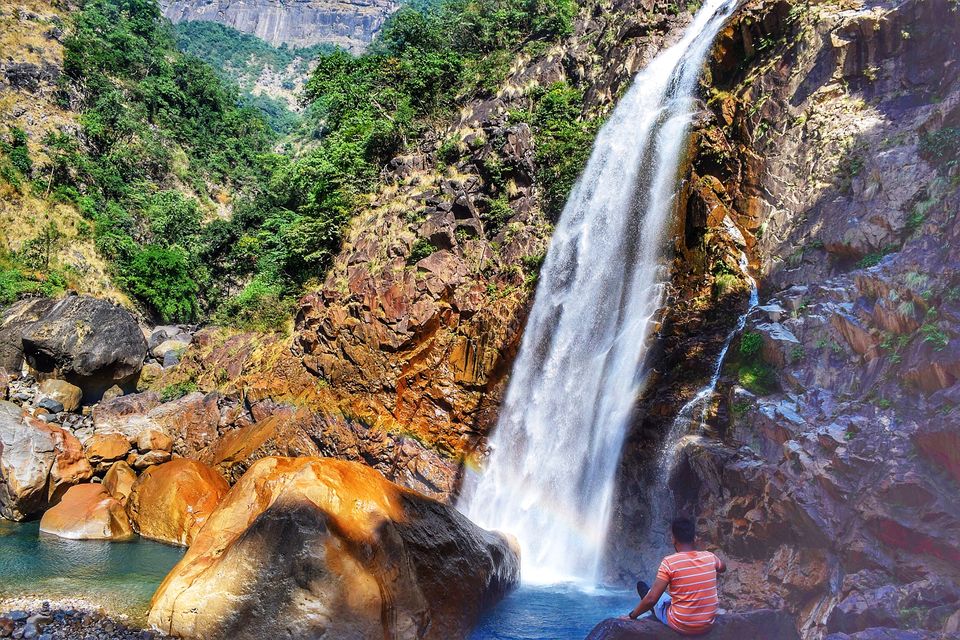 But the waterfall didn't let us down this time round as we were welcomed with great force of water falling in the pond causing an amazing rainbow just around.
Sitting there for almost an hour we cherished the moment clicked some photos and started our way back to a small pond where we were suppose to have a bath.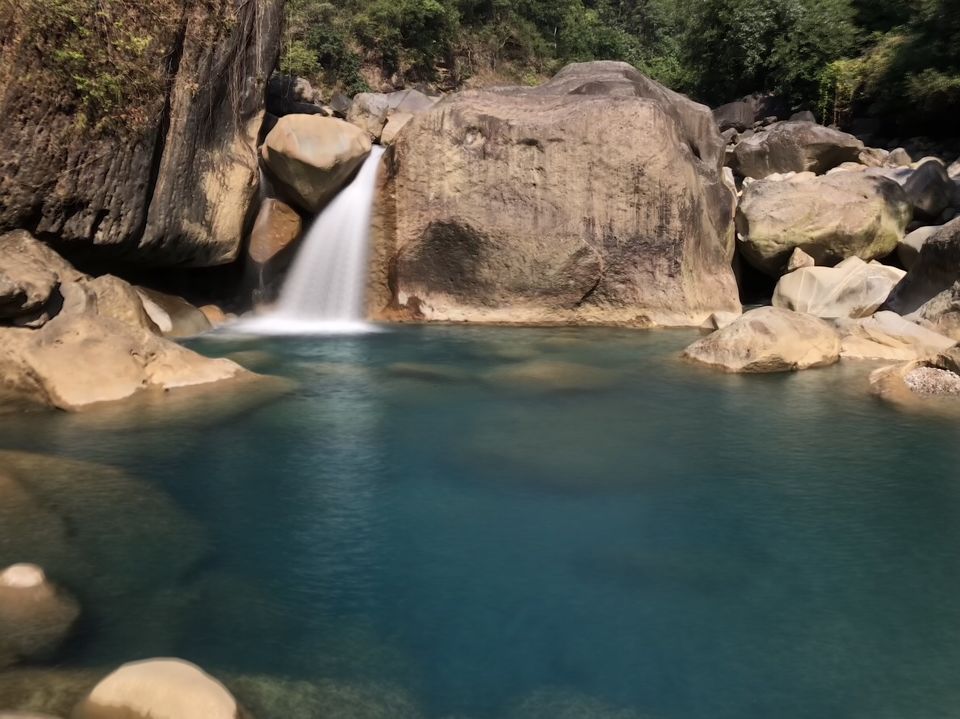 The water there was chilling and turquoise blue in colour. Without thinking twice we headed towards the water stopping only when we got the chills because of the cold water. After repeated attempts we finally went in had a swim and enjoyed our time.
Post that we headed back our homestay and took our luggage and started our way up to the parking slot. Ending up looking just like those fellow travellers we last evening while we were descending.
Once back up we left for our homestay in Cherapunjee took the rest of our luggage packed it on our ride and left for yet another amazing place Dawki.
We reached Dawki pretty late by around 8 9 and being super tired by the night we slept listening to the rushing sound of the river in our tent.
Day 5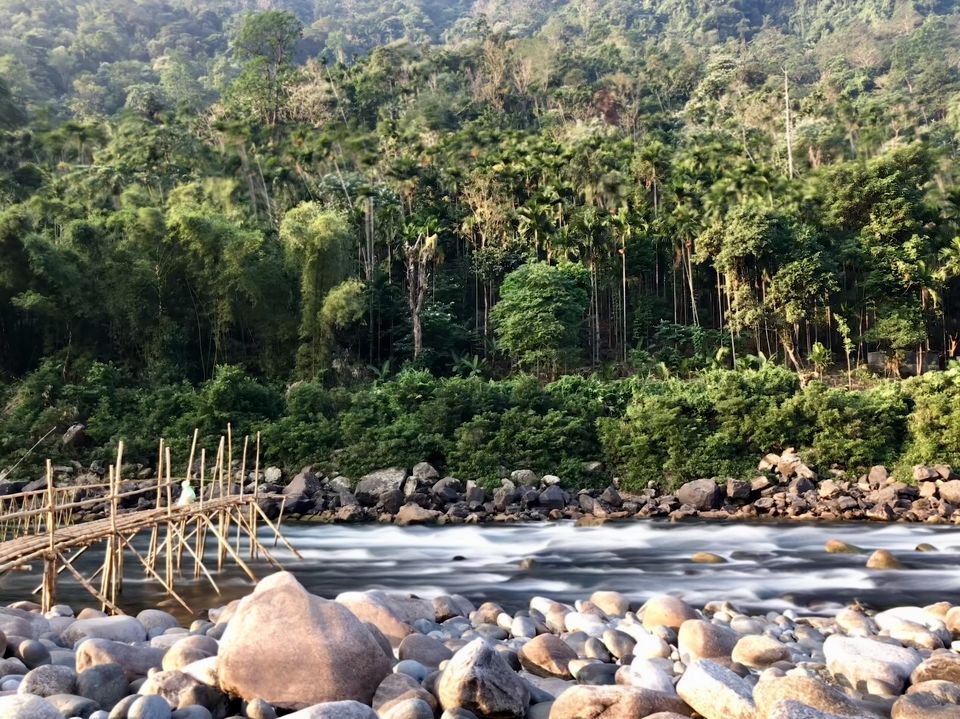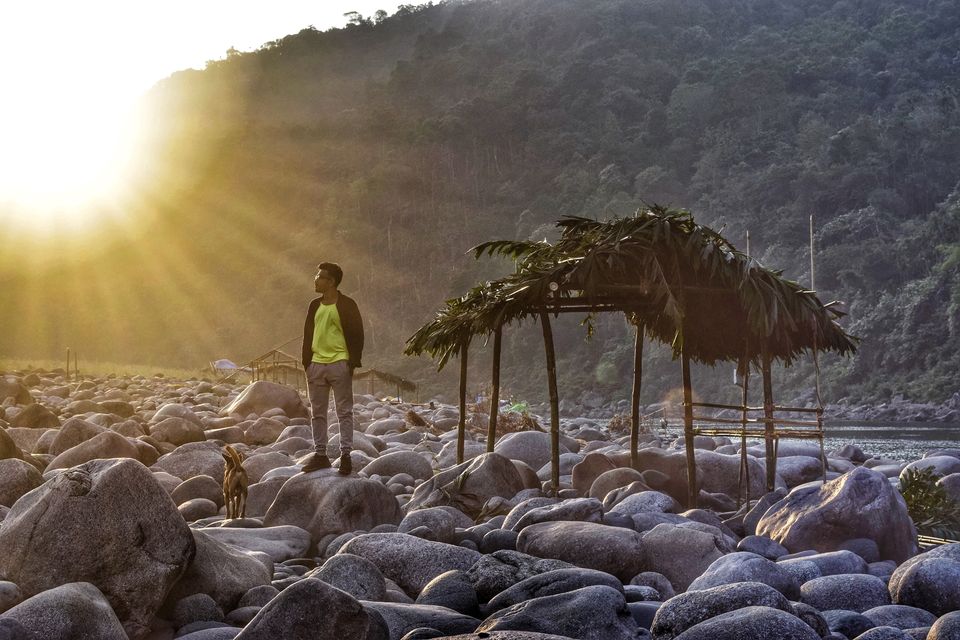 We woke up as early as 7 which has been almost a routine for us in this trip.
And we woke up near the river bed with birds chirping, nice breeze flowing around it, and amazing people.
We go for a walk near the river get some pictures clicked there and getting things enquired about the boat rides which it is known for.
As things start as late as 11, we decided to go and check out the cleanest village of Asia in the meanwhile which was approx 50 odd kms away from Dawki.
Reaching the cleanest village in India was a surprise. Not been know for it cleanliness at first place and then getting to know this village was cleanest in all of Asia was a good feeling. It also didn't leave us disappointed with the bamboo huts they made and many things around the village.
On our way back to Dawki we witnessed many tourist come by for the boating in those crystal clear water on the boarders of India.
We also got into one of those boats and full of excitement taking pictures and videos and just going ga ga over the thing which we were seeing on internet.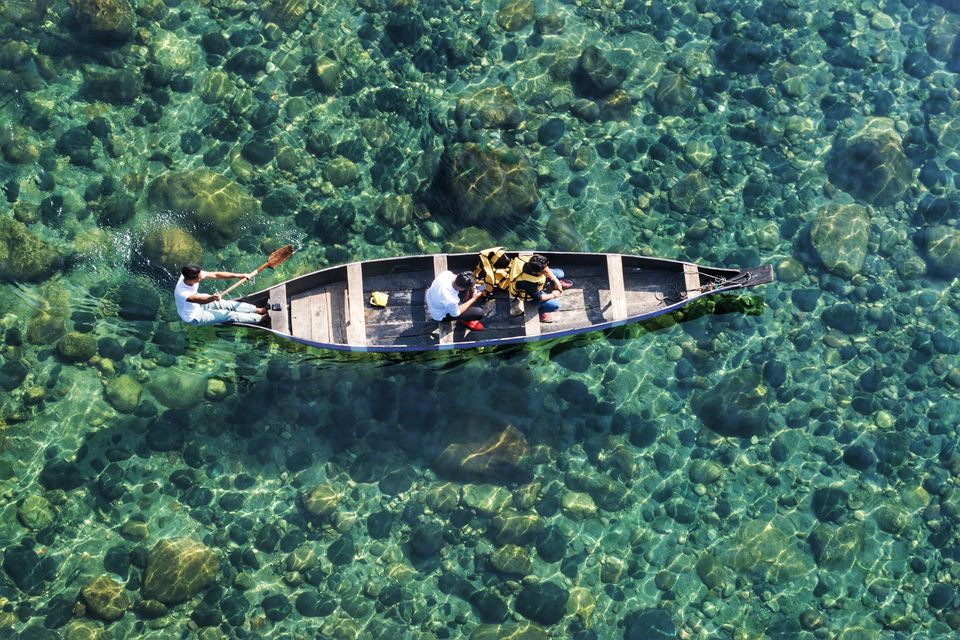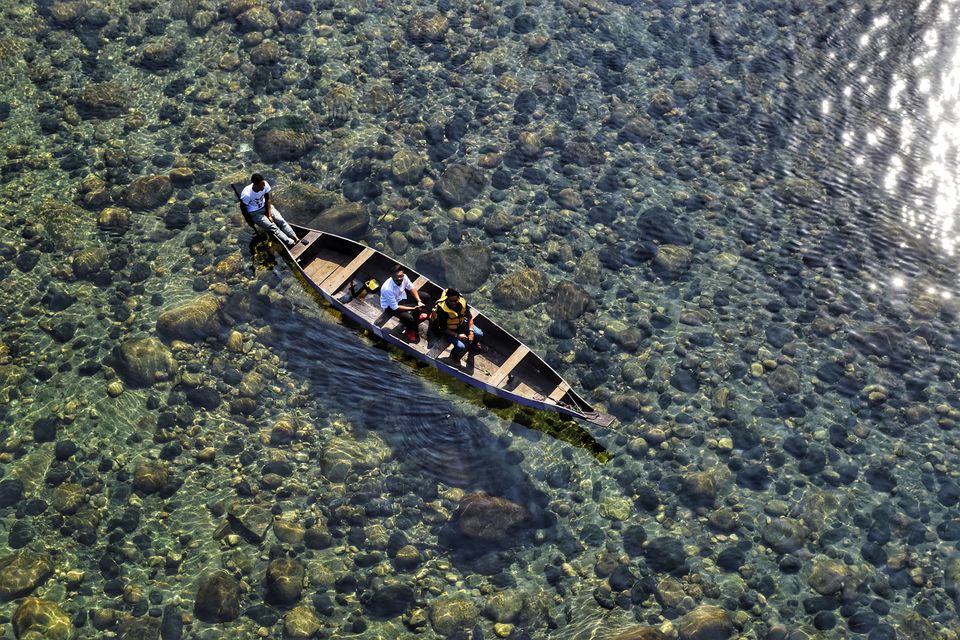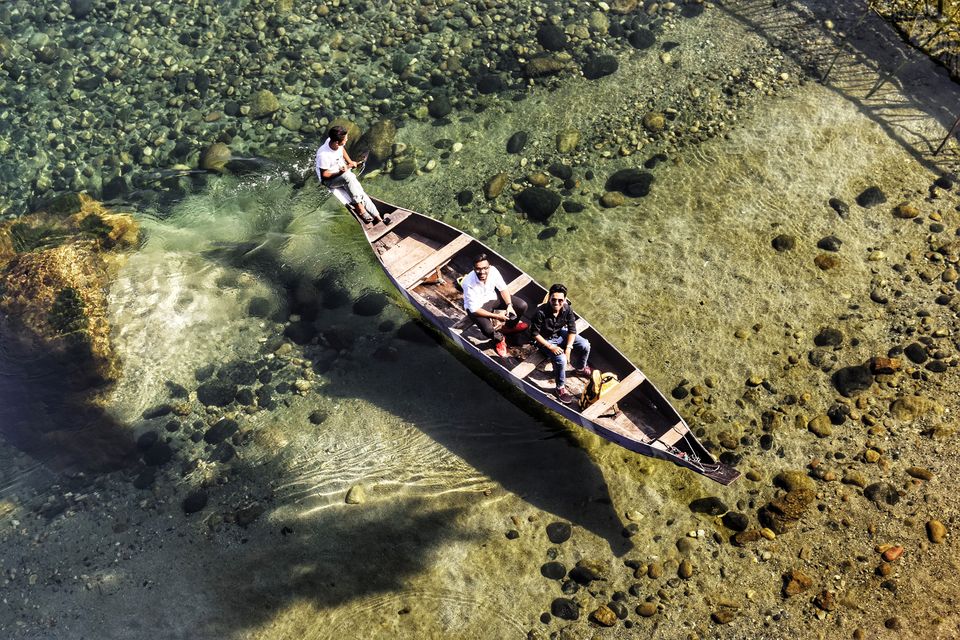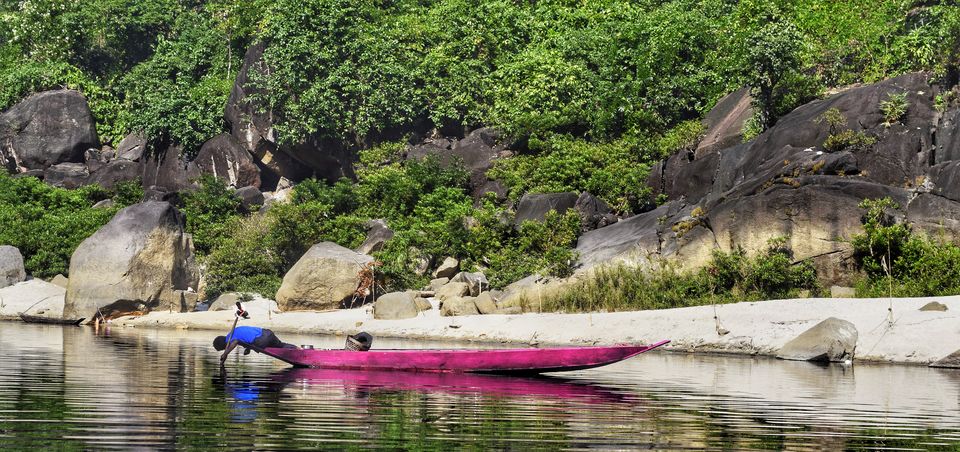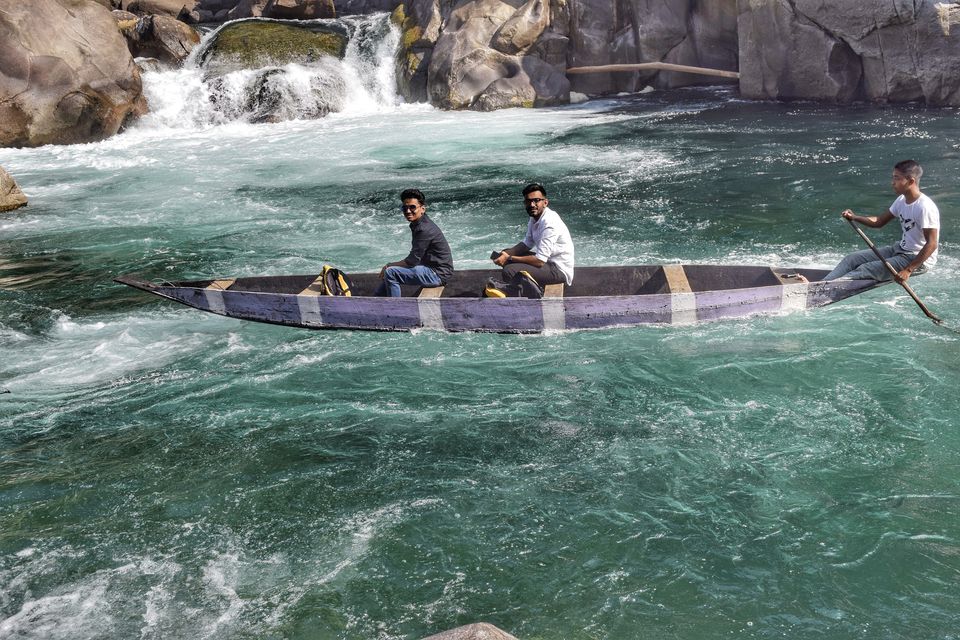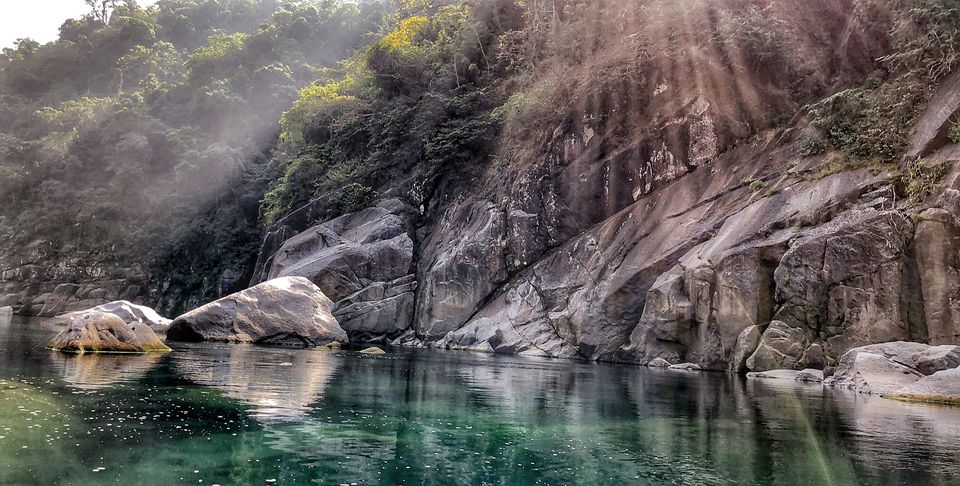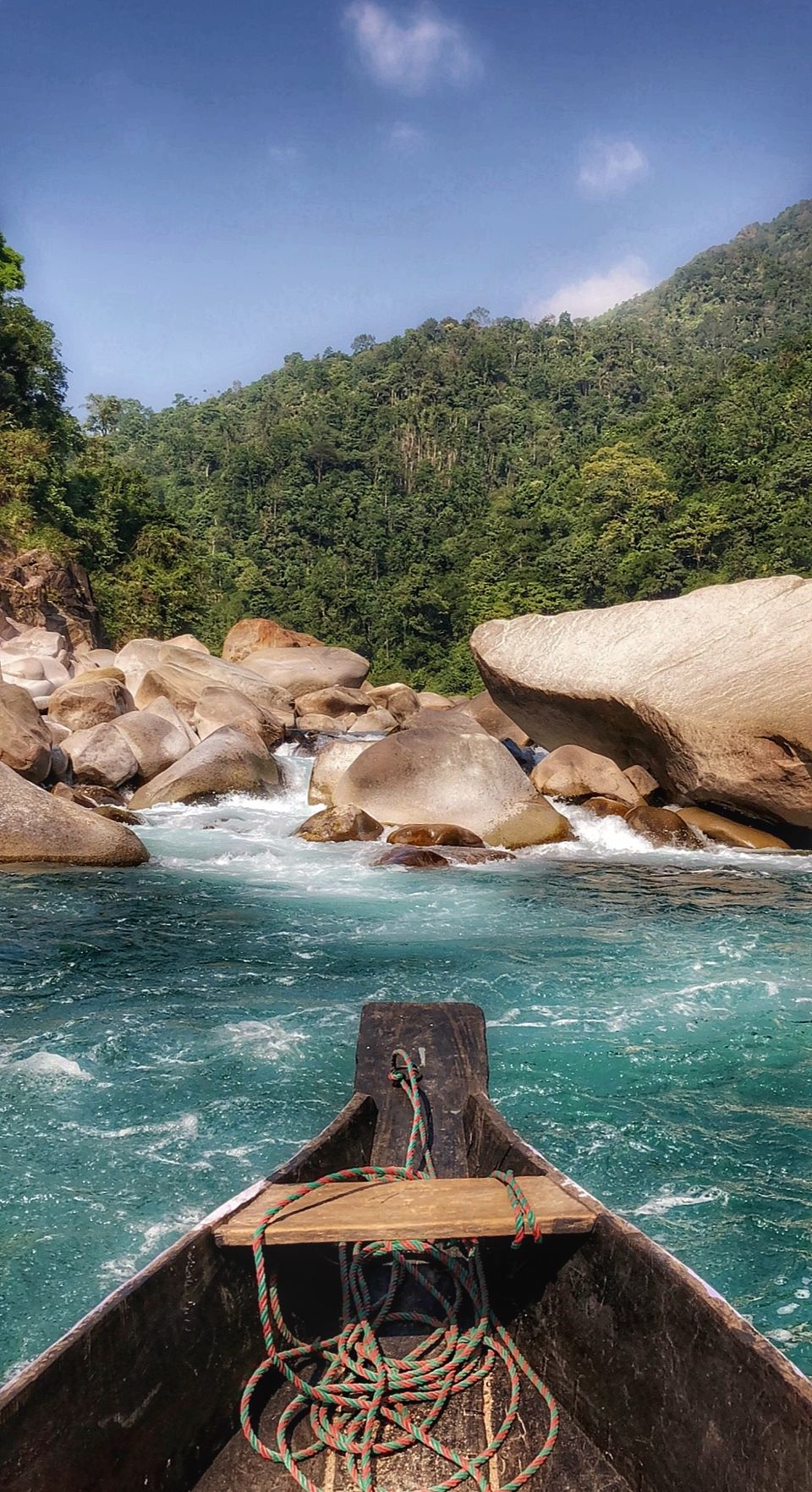 We were living a dream and ohh god what a feeling to be clicked in the water and see locals fishing in the most unusual way.
Post this we left Dawki to return to Shillong with Krangshuri waterfalls on our way.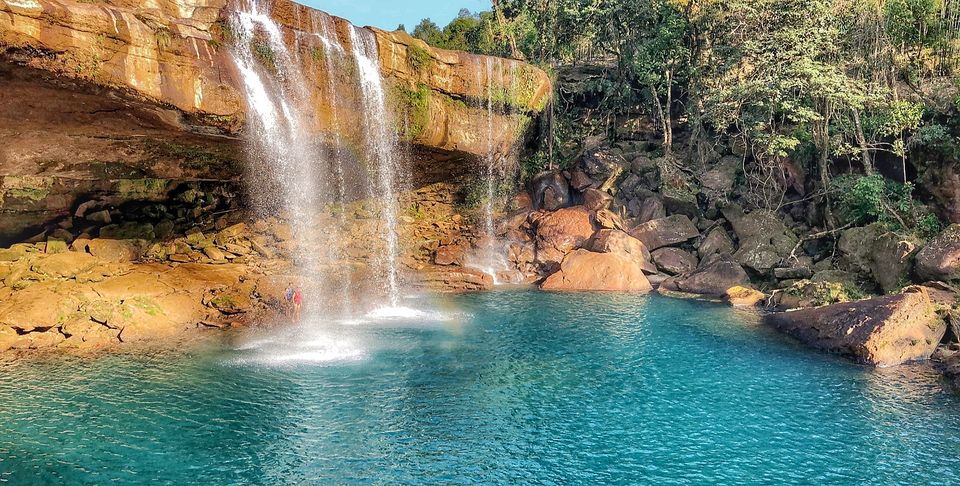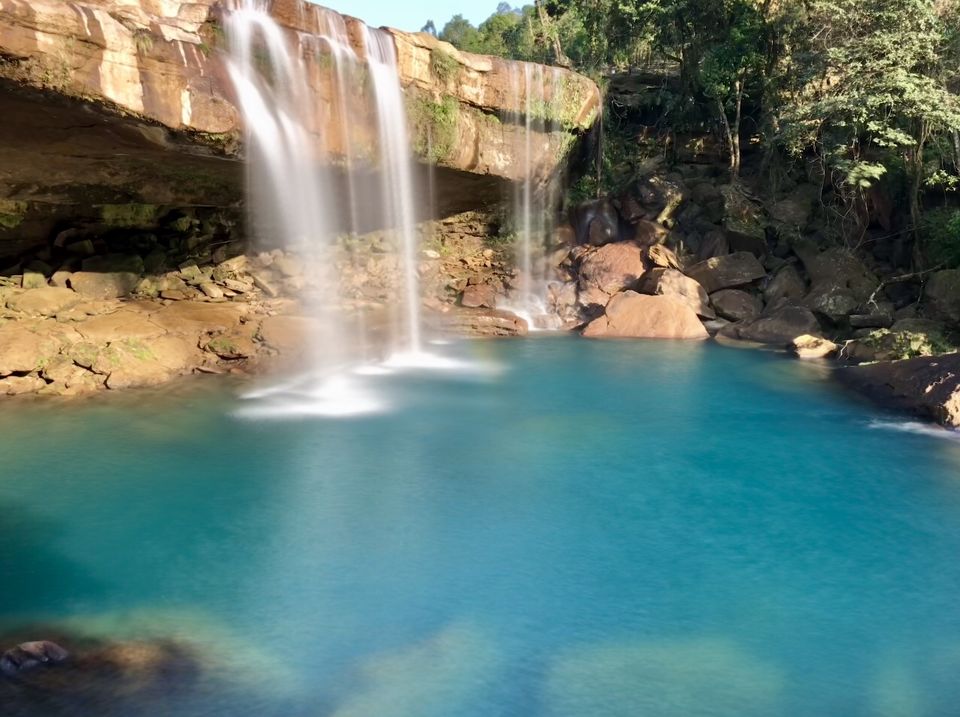 Swam in there and got fresh for a long road journey to reach Shillong.
Reached late at Shillong and stayed at the same place where we stayed last.
Day 6
Left for Guwahati and gave our bikes and kept half of our luggage and left for Kaziranga in a local bus at 8 in the evening. To reach there by around 4 in the night to homestay which we found out through a fellow traveler.
Day 7
We had our elephant safaris booked for the morning. So dint get time to sleep just kept the luggage and got freshen up before we left for the safari.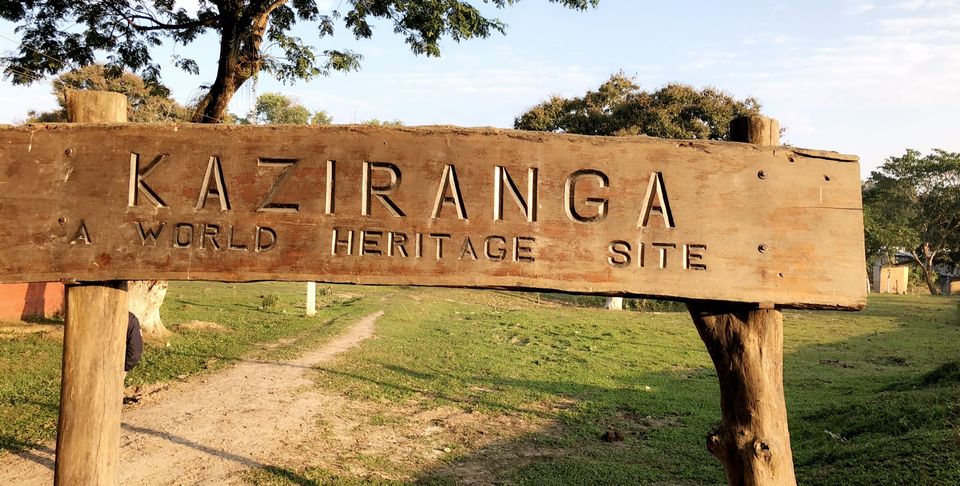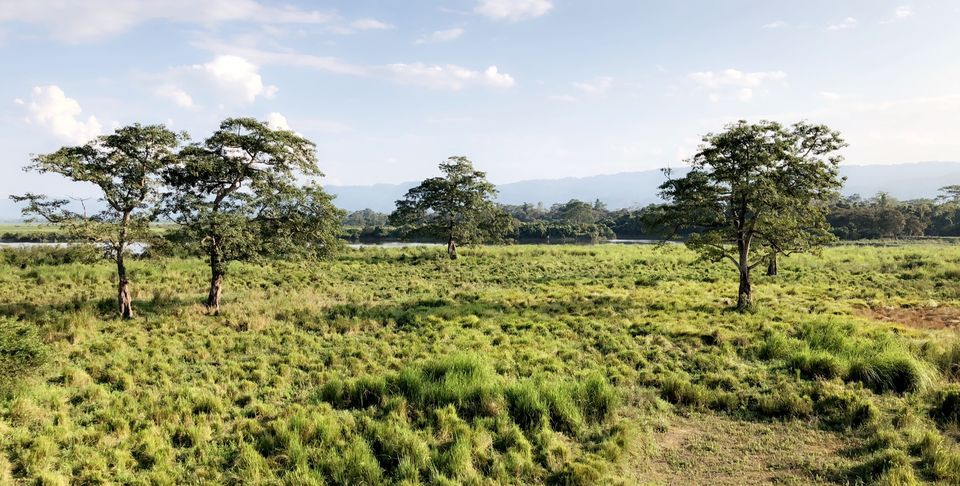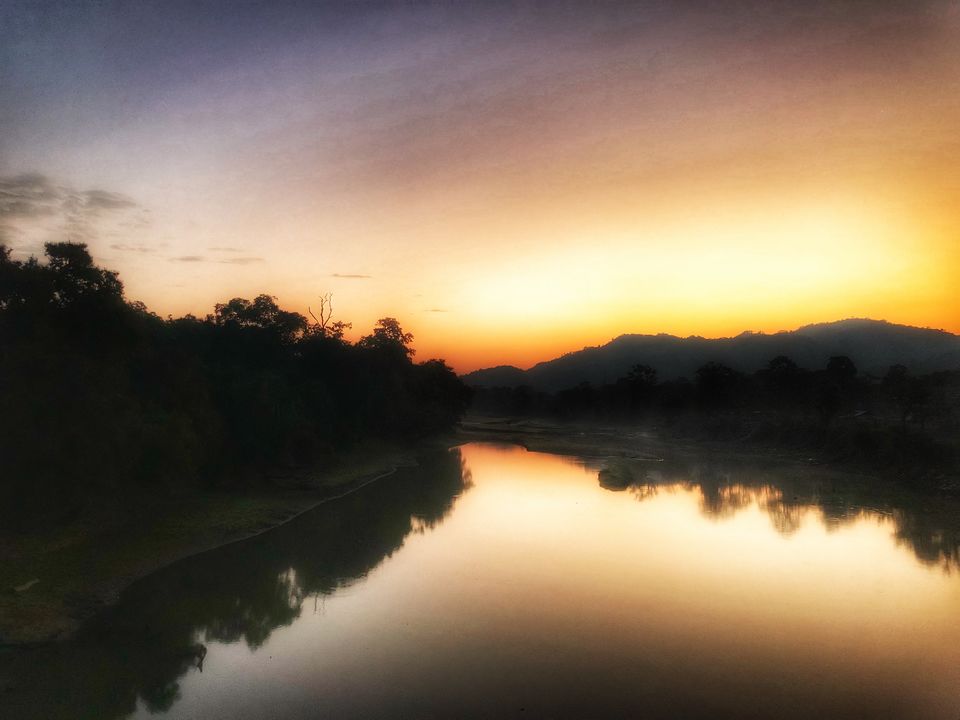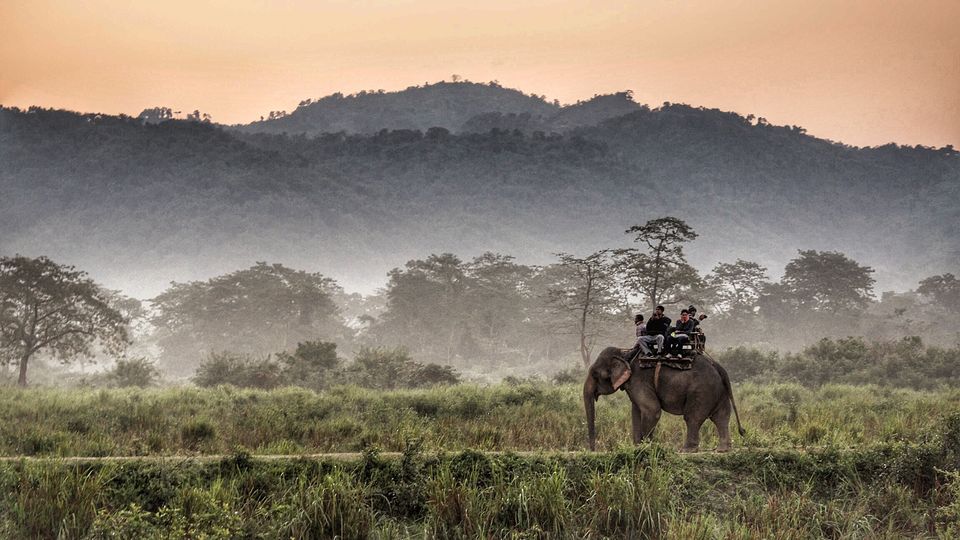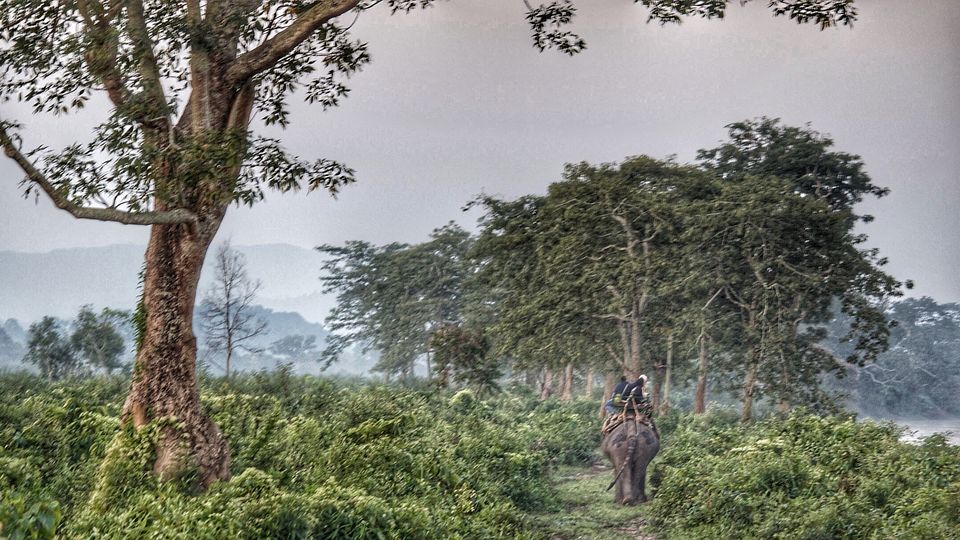 The morning was amazing as we got to see many rhinos and other animals and birds in that ride.
Once back we came and slept for some hours and post lunch we had our 3 hours jeep safari lined up where we gotta see more rhinos and elephants and many wildlife creatures.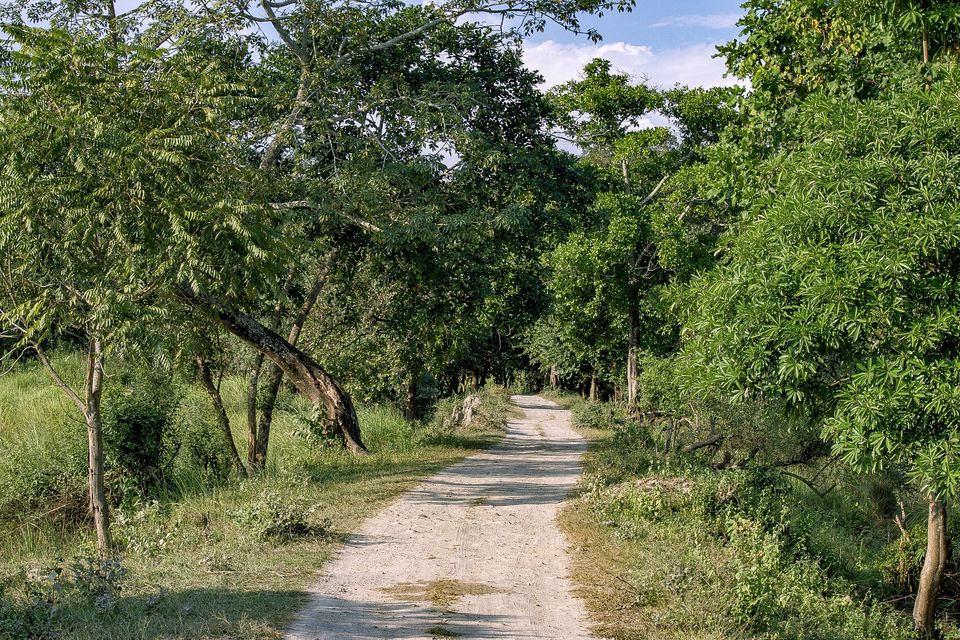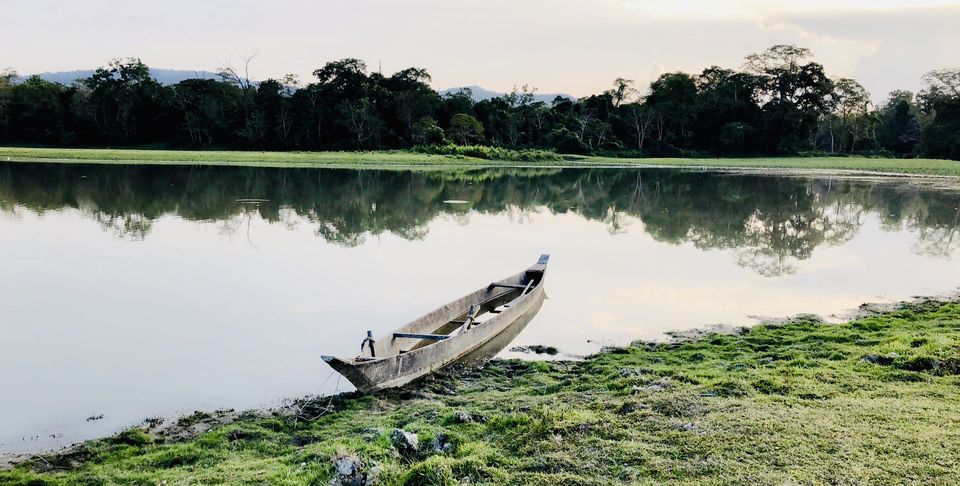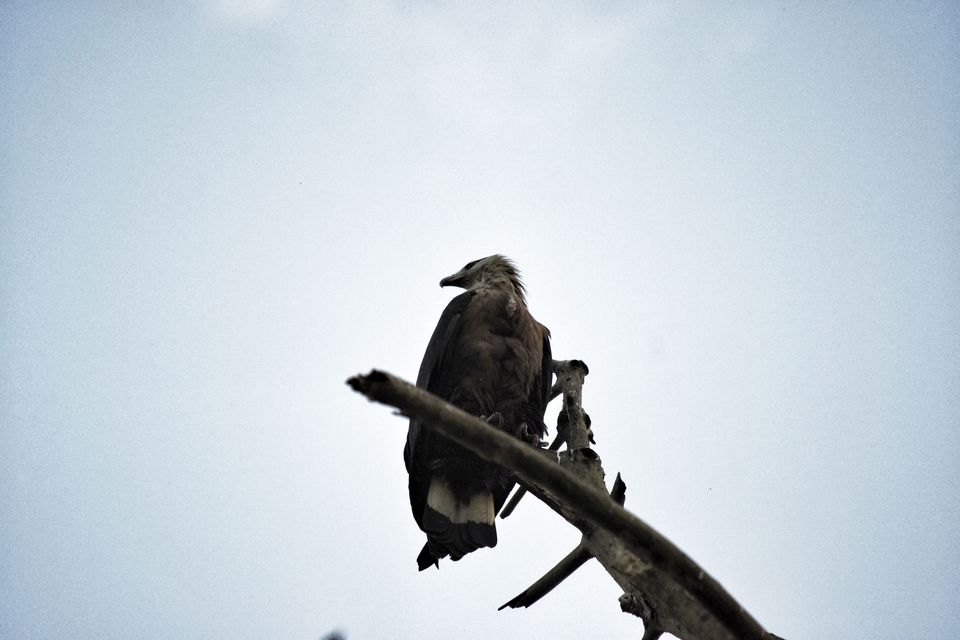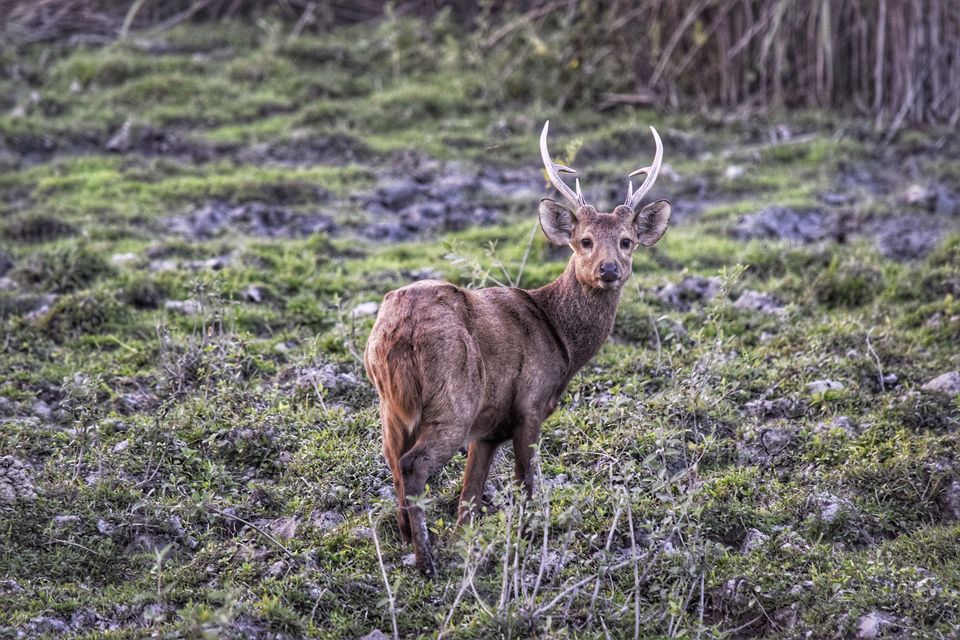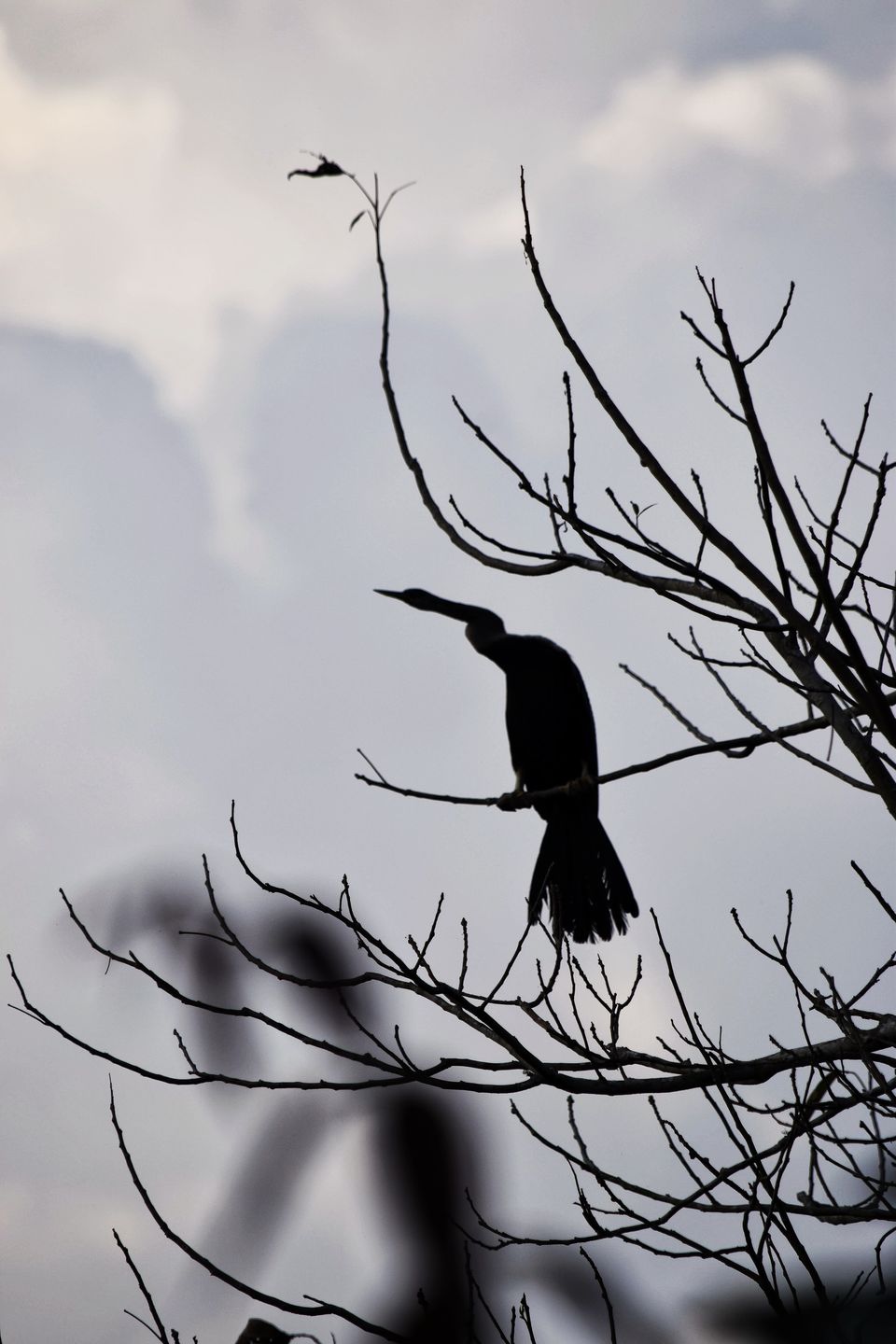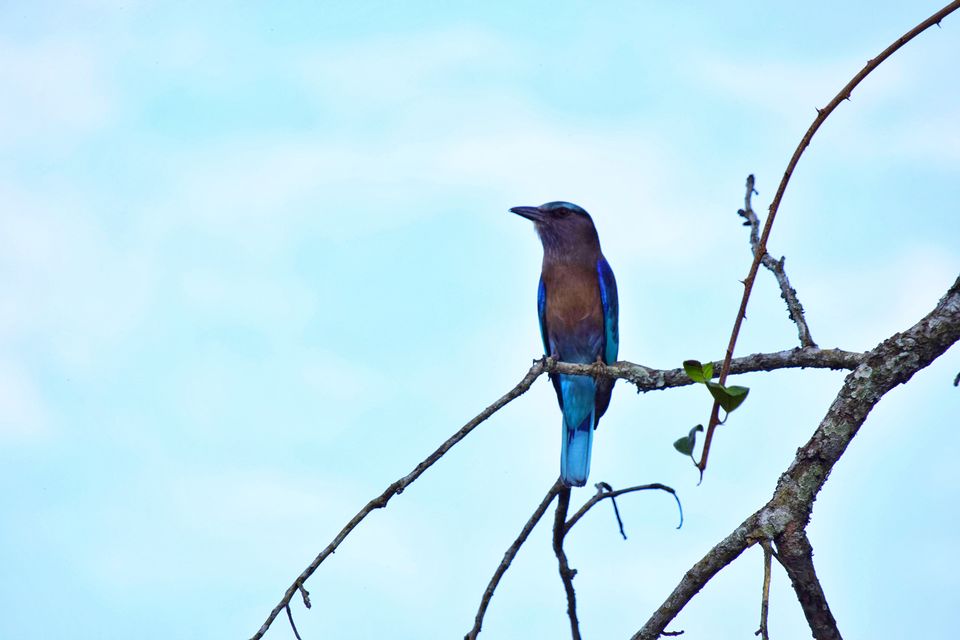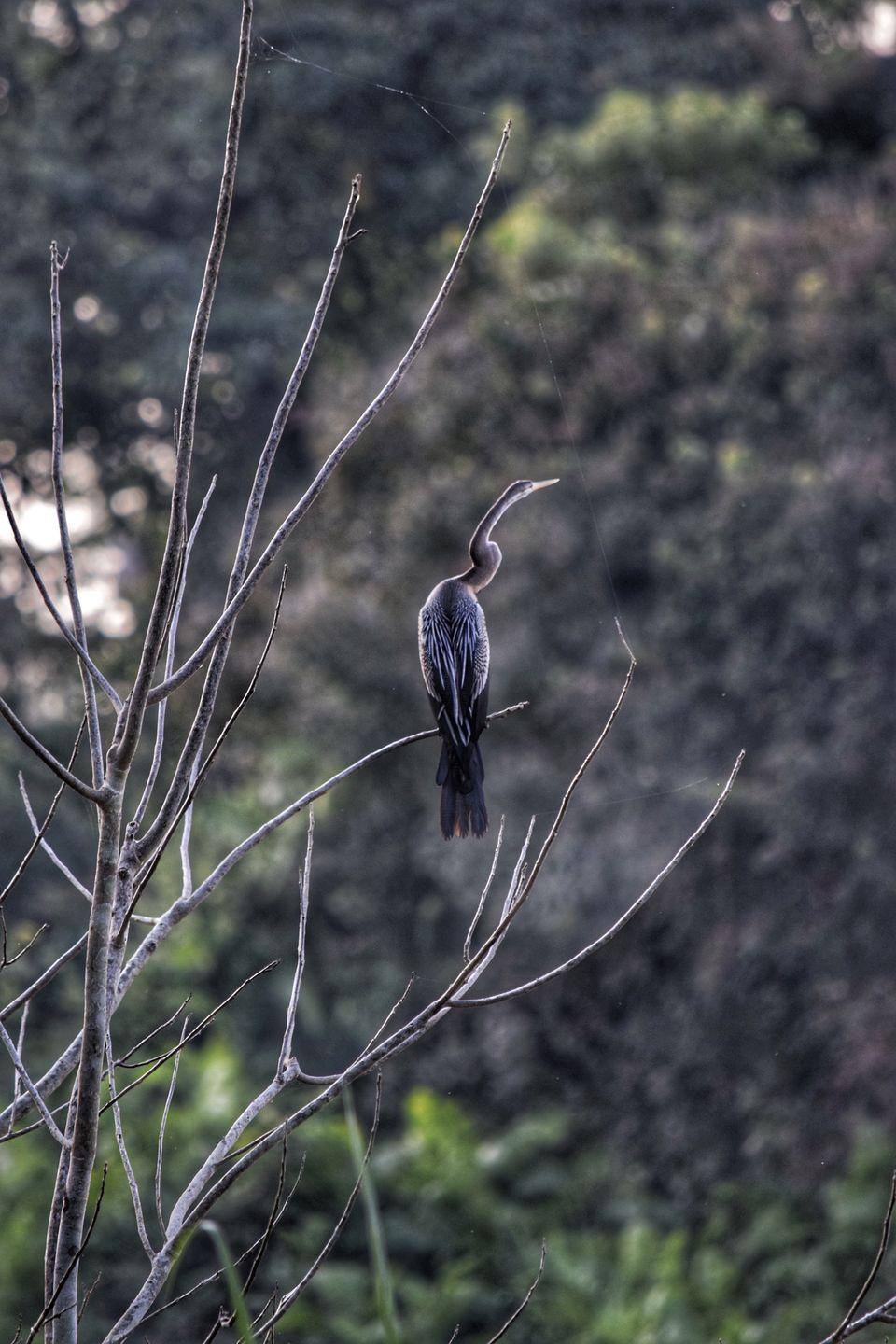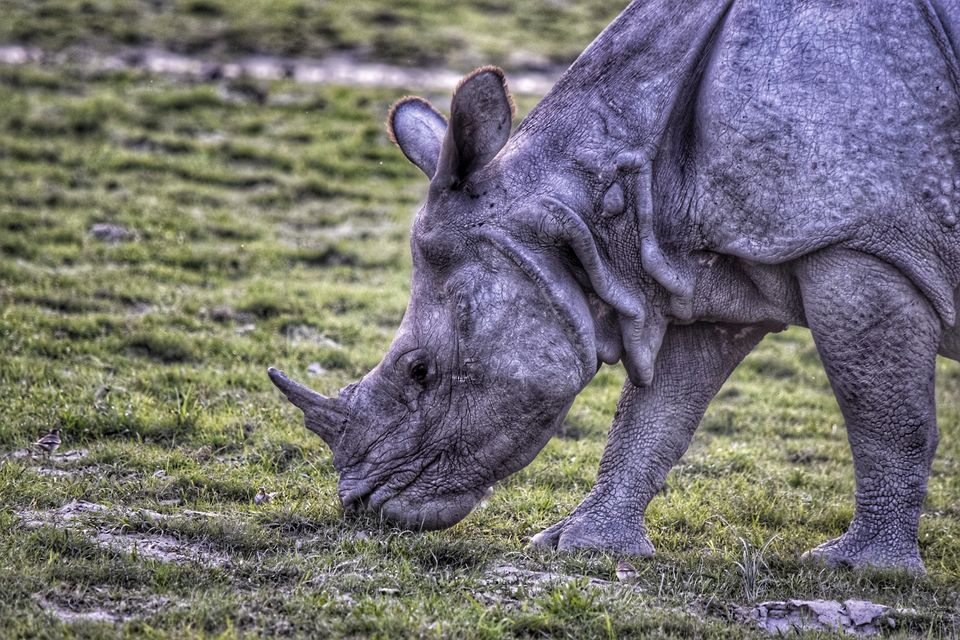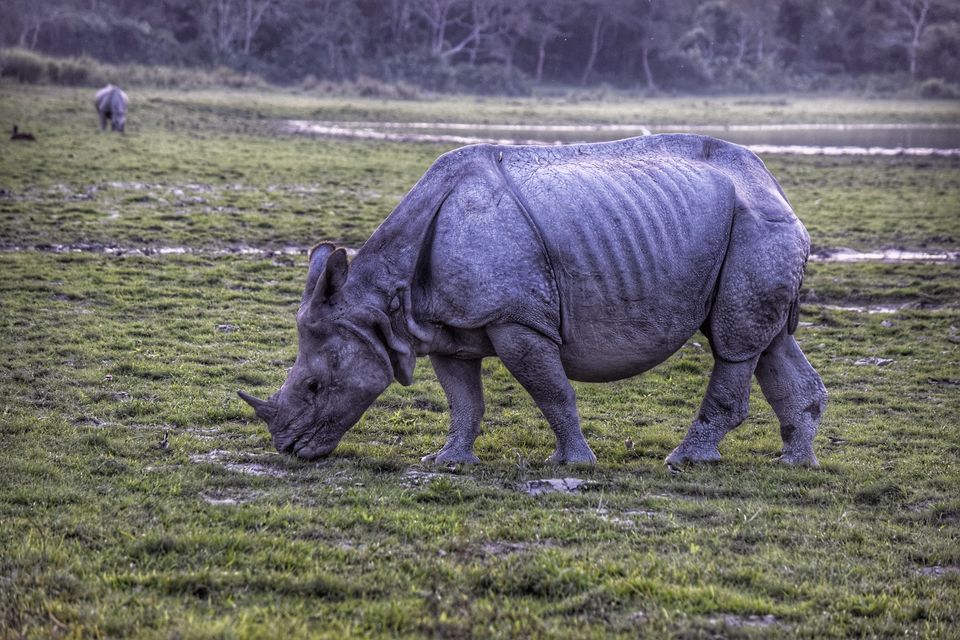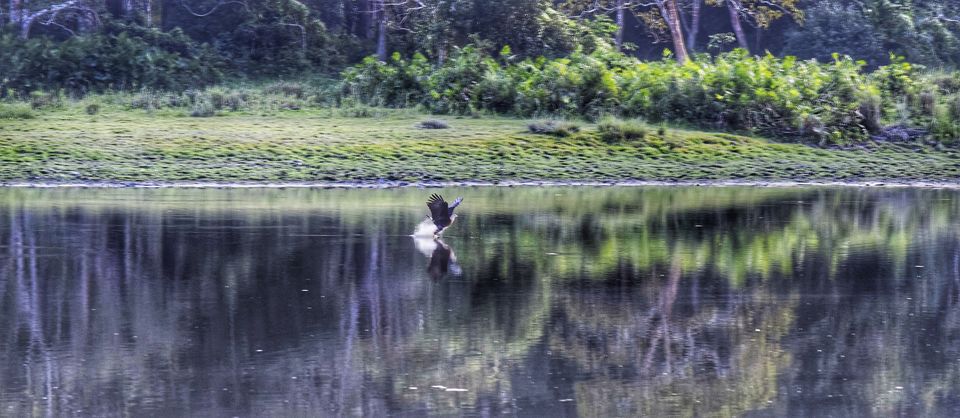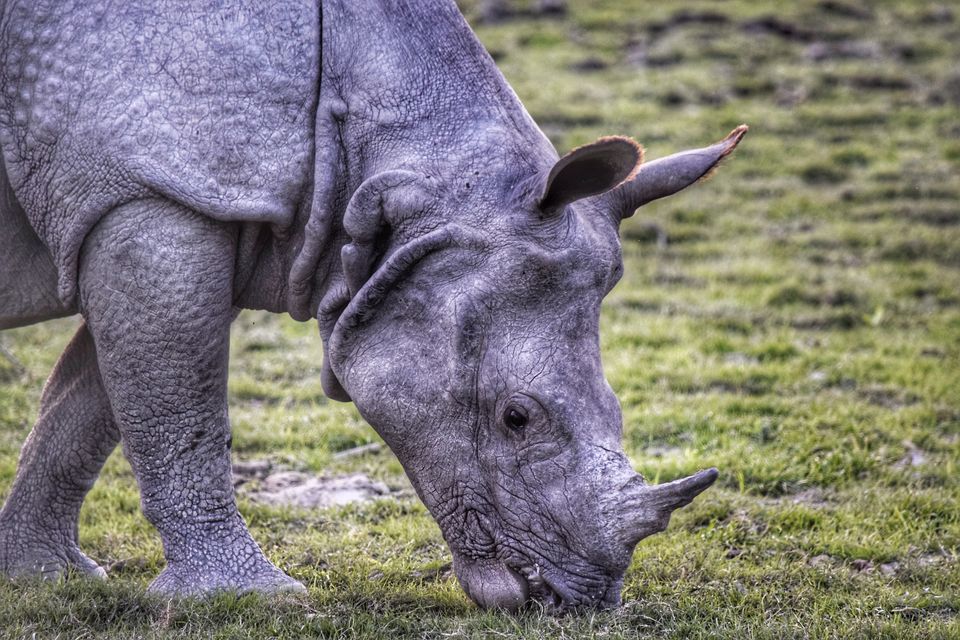 Post returning the owner of the homestay took us to a local dance & drama show which was decent and told us about the culture of the people there.
Day 8
We leave for the largest river island in the world MAJULI by a local bus and then a rickshaw ride and a jetty ride filled with travellers.
Post we reached there we got a homestay again and went straight to have some food.
Post lunch we took rickshaw, we covered the different temples there total of 5 which showcased all different Gods and different culture.
Got to see how the khasi people stayed on the island and their heard stories from the fellow travellers who gathered for dinner at the owners place.
Day 9
We left early in the morning bcoz of the maoist activities happening on the island there. And headed for a 6 hour long bus ride to Guwahati to only catch our flight to Mumbai next morning.
Day 10
Landed back to Amchi Mumbai and yes already missing the fun we had in last 9 days.
Trip ended with amazing memories to cherish for lifetime and also not denting our pockets as such.
Trip Cost
Airfare : ₹10,000/-
Rent for bike : ₹7000/-
Stays for all the days : ₹ 4000/-
Food : ₹ 4000/-
Local transport : ₹ 2000/-
( Guwahati to Kaziranga & kaziranga to Majuli & return )
Elephant safari : ₹2000/- pp
Jeep safari : ₹3000/-
Frequent searches leading to this page:-
Assam Meghalaya Sikkim tour package, Sikkim Meghalaya Tour, Tour of Assam, Meghalaya Sikkim, Shillong Darjeeling Gangtok Tour Packages