Ever wished to wander through a place that remains untouched by humans? A place where nature blooms in full splendour and commands your attention at every turn? The Garo Hills in Meghalaya have such a secret in store. Siju, one of the largest limestone caves in India is also one of its hidden treasures. You require only one night to visit the cave and so you can easily fit in your itinerary for Meghalaya.
What to see and do: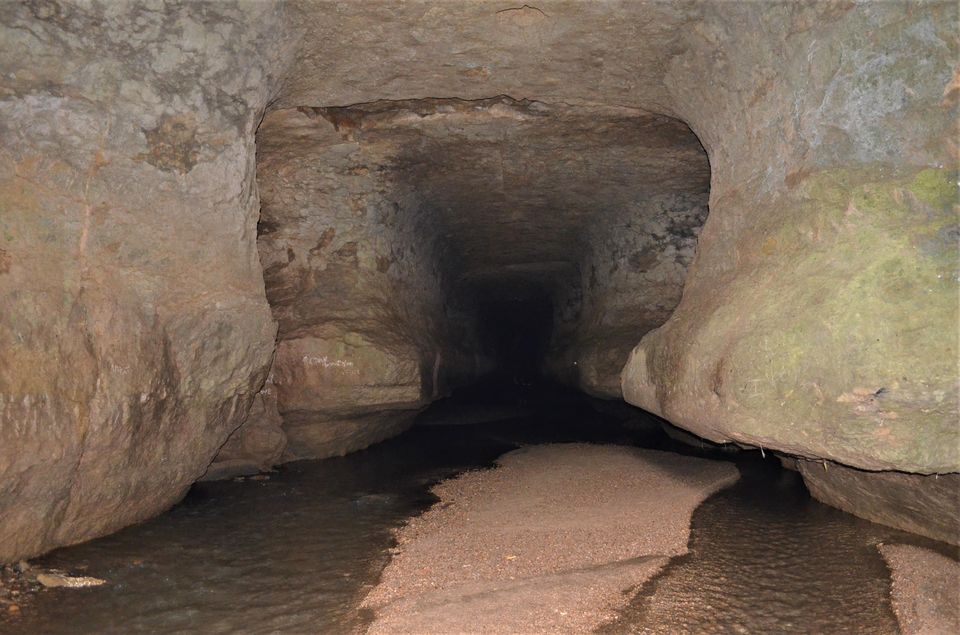 Siju Cave is no ordinary place so don't think that you'll leisurely get off your car in style, strut around, take a few photos and return. Siju is an immersive experience, quite literally. There is a river that runs through the cave and it will surprise you with its varying depth. Expect to wade through knee-deep waters as you explore this 7 km cave. With interesting creatures awaiting you at every turn, caving in Siju will be an experience like no other.
It is highly recommended that you take the help of a guide as you don't want to be lost in dark passages and chambers. Caving equipment is available from guides around the cave, but ensure that you carry an extra pair of clothes.
The itinerary:
The itinerary below begins from Guwahati, which is well-connected by rail, air and roadways with the rest of the country.
Day 1: Guwahati–Siju Cave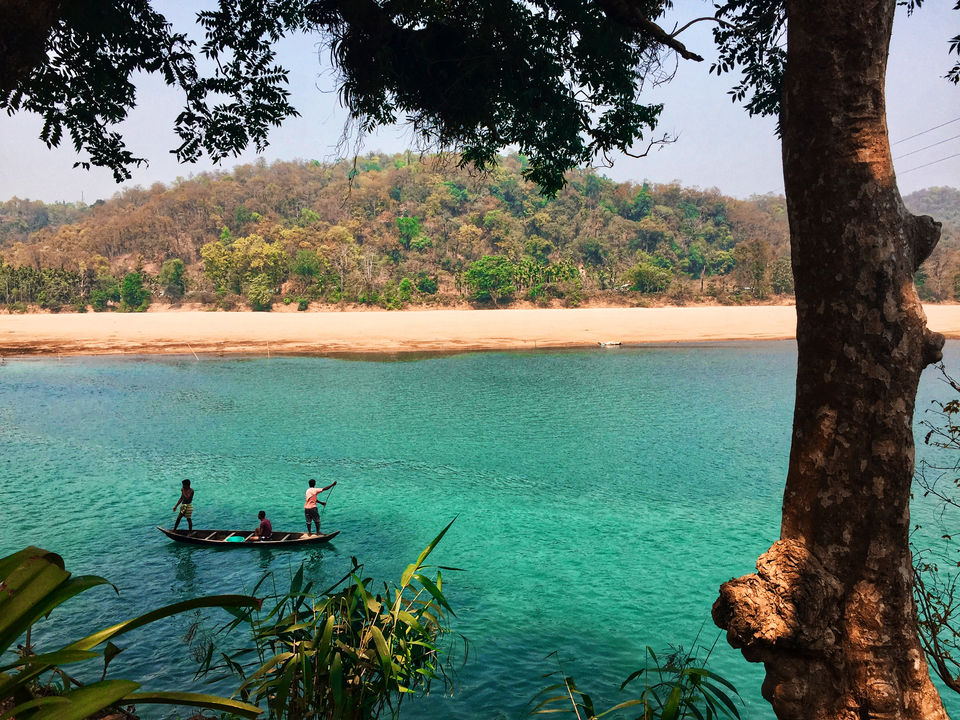 The distance between Guwahati and Siju is approximately 216 km and the journey takes about five and a half hours to complete. In case you land here early morning, you can directly leave for Siju. Otherwise you can stay the night in Guwahati and leave for the cave early next morning.
Arriving at Siju Cave: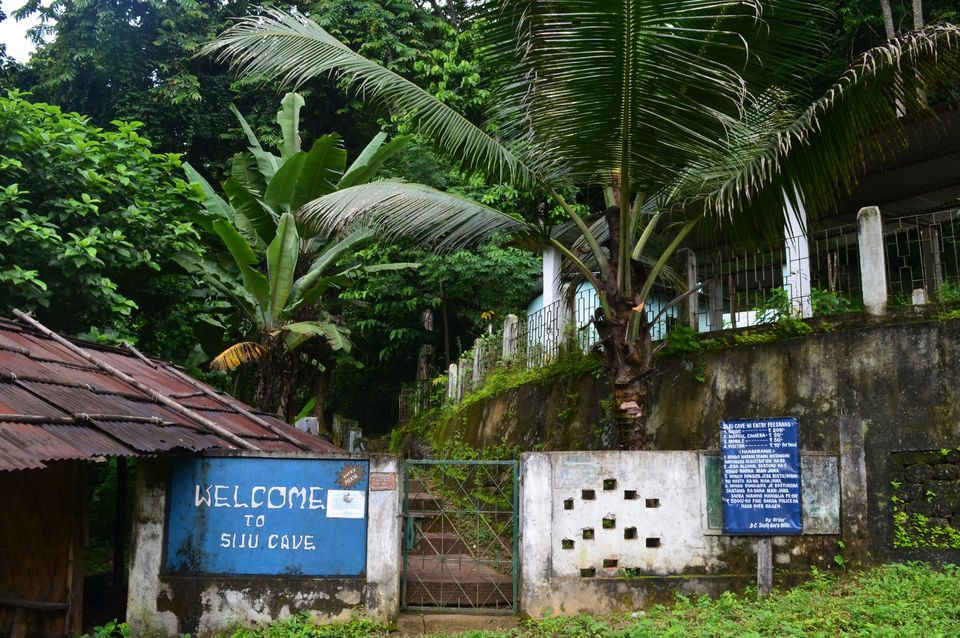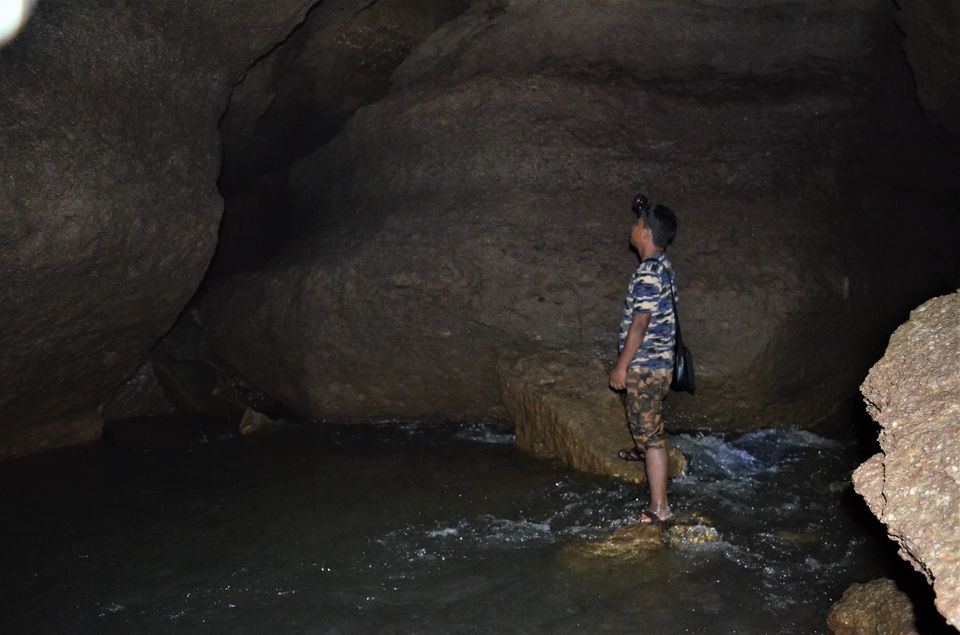 Siju is well-connected by road, however, only SUVs go up till there due to a few bad patches on the road. Apart from a short walk that you have to take to reach the cave, the getting to Siju Cave is fairly convenient. The beauty of Garo Hills will keep occupied throughout.
The cave is 7 km long and it will take you about two to three hours to explore it. You can read all about my caving experience at Siju here. You can then set out to explore the jungles of Garo Hills and laze by the river or retire for the guest house right away.
Day 2: Siju Cave - Guwahati
You can check out and return to Guwahati or continue exploring Meghalaya and its many other other gems.
When to go:
Since a river runs through the cave, the only time to visit is between October and December or March and May. Rains can lead to unexpected flooding or close the mouth of the cave, making it impossible to enter.
Where to stay:
Garo Hills are not inhabited. You will see that there are no houses, shops or hotels. The only exception is the Forest Department's guest house where services are available but limited. So much so that there is often no electricity there. The food too, is average at best, but good enough for a short stay.
Expenditure:
Flight from Delhi-Guwahati: Rs 9,000 onward.
Taxi from Guwahati-Siju Cave and back: Rs 12,000.
Helicopter ride from Shillong to Siju Cave: Rs 1,500 per seat, one way.
Hotel stay in Forest Guest House: Rs 600 onward.
A meal at the guest house: Rs 400 onward.
Have you been to an off-beat place too? You can create an itinerary and help others plan their trips.

Looking for more off-beat destinations to visit around the country? Check out Kitkat Travel Breaks on Tripoto here.

The readers are hereby informed that the views, thoughts, images and opinions expressed in the article belong solely to the author, and Nestlé India Limited assumes no responsibility or liability for any errors or omissions.