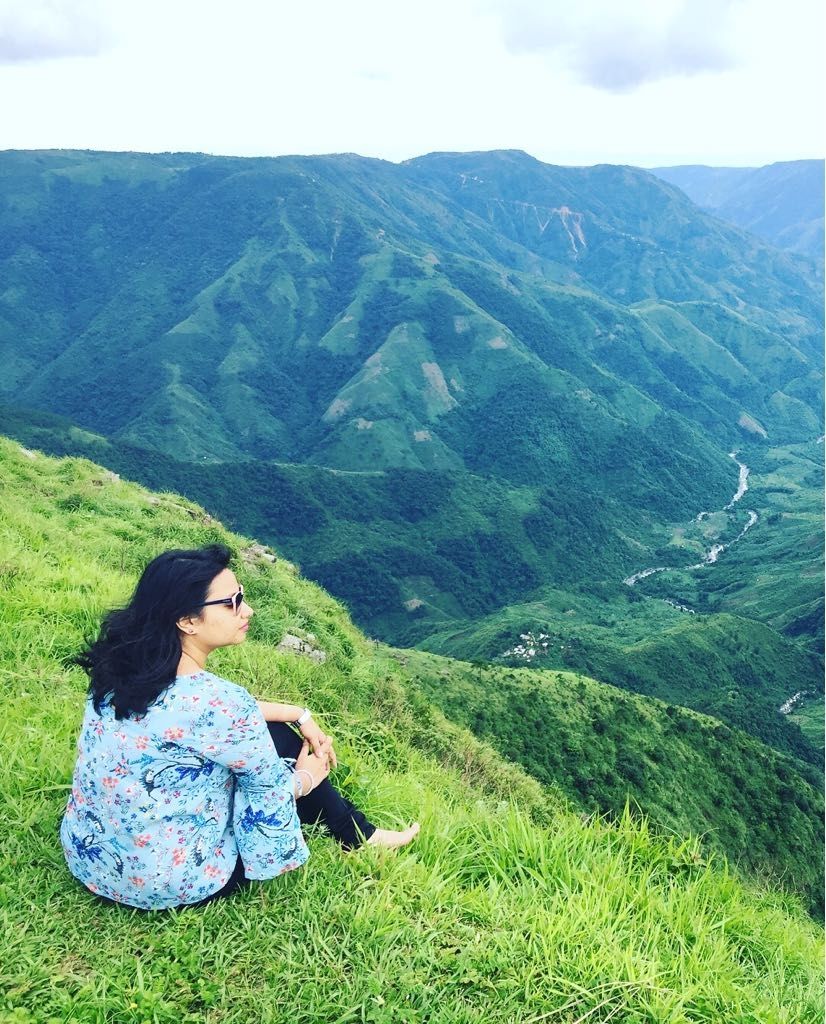 Have you ever walked on top of a hill??Well, such flat top hills with beautiful scenery exists in the northeastern part of India - in Meghalaya. The Jayantia and Khasi hills of the Meghalaya are a treat to watch. You will get to see breathtaking views that would provide calmness to your mind. And the best of such a scenery can be experienced from the Laitlum Canyons- laitlum meaning end of hill. And this canyon is literally on the edge of a hills. If you are trekker, then trek down to the village downhill and experience the lives of the locals who stay there. The trek uphill would be of 3 hours and you would witness beautiful orchids grown on your way. You would be amazed that the villagers trek uphill everyday for their livelihood.
The beauty of this place justifies the tag that Meghalaya has earned - its truly the 'Scotland of the East'.
This place is in its pristine state. Not many people are aware of this place. Enjoy lemon tea and Momos sold by the pretty Khasi ladies and be mesmerized by the serenity and tranquility of the place.
And if it rains, borrow a 'pasi' - bamboo basket from one of the Khasi ladies and enjoy the rain.
Where to stay : Stay at the heritage club of tripura castle in shillong. Feel like a king as you enjoy the beautiful Shillong from your room.
How to reach: Take the NH6 from Tripura Castle or from your place of stay at Shillong. Book cab or a self drive car from your place of stay.
Food:The Khasi ladies provides a full course home cooked meal. Or grab Momos, pakoda s or Maggi.
Tip: This place is just an hour drive from Shillong. But make sure you reach there before noon to enjoy the beauty. Otherwise post noon clouds graces the places and you would miss the breathtaking sights that this place offer.