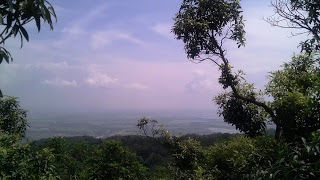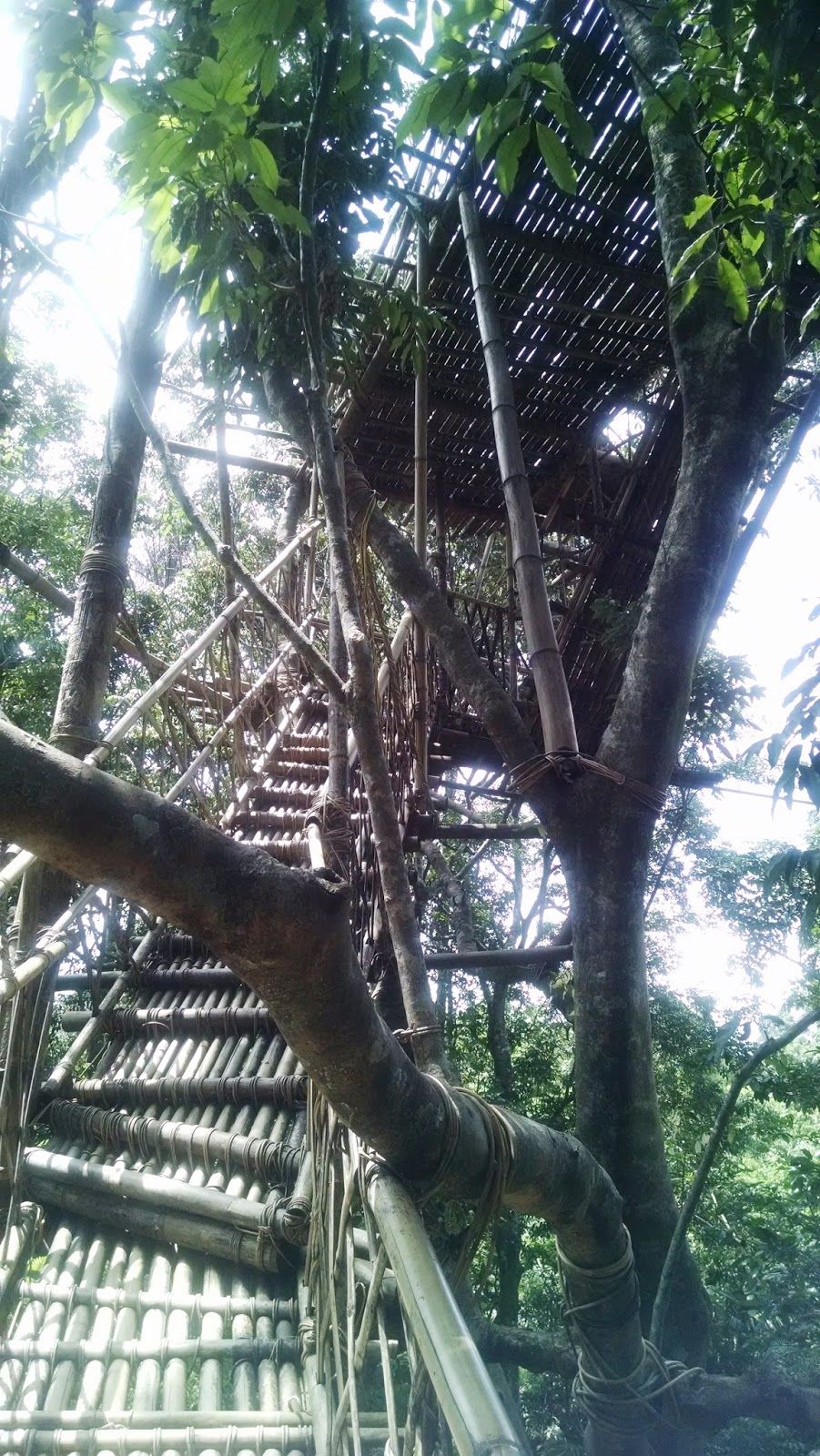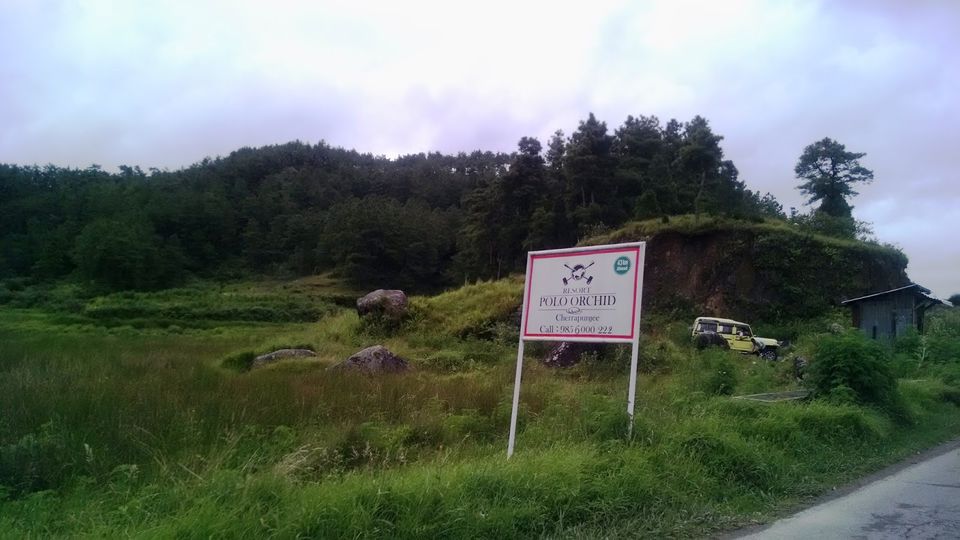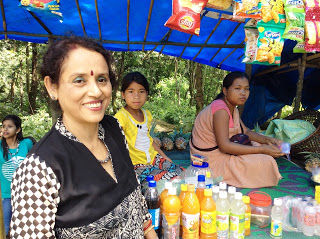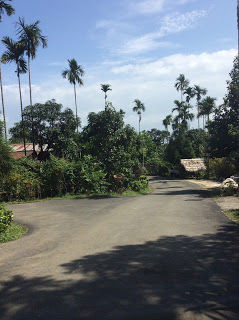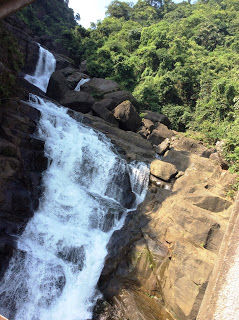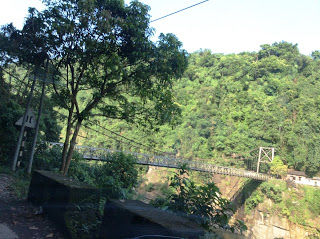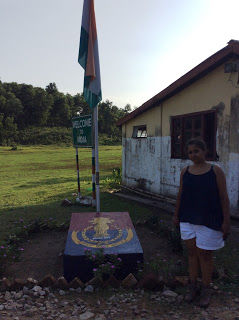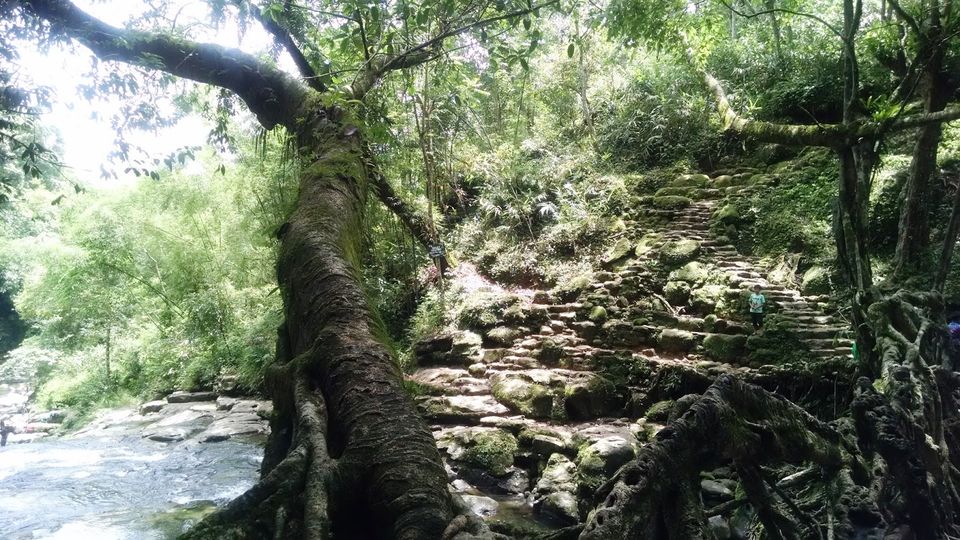 Well so here I start with my first Blog! The start can be nothing else, but a travelogue on Shillong, one of the most majestic hill stations of India and the capital city of Meghalaya. Information about this picturesque hill station can be availed from Wikitravel by clicking here. But let me give you a little personal touch to what I experienced in this land of clouds.
Lets start with on how to reach this place. So, this place is located in East Khasi Hills District, just 100 km from the beautiful city of Guwahati and can be reached within 3 hrs including small breaks.Starting early in the morning is generally good to avail a free and smooth journey.The road from Guwahti goes via GS Road(acronym for Guwahti-Shillong) and is a straight drive till Khanapara at the border between Assam and Meghalaya. What is interesting in this part is while going uphill you will find Assam on your left and Meghalaya on the right. This always riddles me to question on the borders drawn by humans but let us leave that topic and just concentrate on the journey to this land. This journey is more of the experience rather than only the destination and this I say, as the roads will leave you mesmerised. It smoothly turns and sways its path between the mountains dotted with small waterfalls the entire journey. En route you may want to have a hot Samosa(Fried Potato Stuffed Snack) and Chai (Tea) in any of the restaurants at Nongpoh at Ri-Bhoi District in Meghalaya. I would strongly recommend to enjoy the entire journey as every turn will spun a new story.
So once you are in Shillong which is clearly identifiable by approaching Pine Trees and a cooler atmosphere, you will find a city which is so similar to other cities of India, however, it has a unique and serene feel which you can experience by the very environment filled with Pine Trees, even in the hustle bustle. A small advice would be to collect a few Pine tree seeds from the road as they can be painted into lovely decorative items.
If you are travelling by your own cab then moving around is quite simple and convenient, else, you may want to take one of the many Taxis available which is coloured in Black and Yellow. Taxis are available for complete booking as well as sharing. Sharing can sometimes be a little tricky as the number of passengers may well cross the limit of seats designed. Although, the drivers are very experienced and I had not faced any trouble during my stay there, but sharing surely is not your thing if you look into luxury. Also, almost all the drivers speak either English or Hindi and hence, conversing with them was pretty nice and interesting.
Next, lets move to the accommodation, Shillong has a lovely number of hotels with most of them located at Police Bazaar which is a bustling place to do lots of shopping. Budget to mid-range hotels are abundant and I have stayed at Hotel Alpine which is pretty decent with spacious rooms. I have heard good reviews about Hotel Polo Towers also, which is 4-Star property. Police Bazaar also has many eateries along the lane serving Indian, Chinese and Tibetan food. My favourite is Baba Hotel(A restaurant) which specialises in Bengali Food, especially the Fish preparations. Let me leave the food options for you to explore, however, let me tell that if you are really keen on cleanliness and great service then perhaps you might want to stick to the higher end restaurants. However, I love the small eateries there and their food is mouth watering right from Momos to Kababs to Rolls. God! by writing this only my mouth is watering.
Now, you may want to have a little sightseeing for which I would suggest to speak to any of the local Taxis and book the cab. Although the entire city is a must to be experienced, but, if you are tight on schedule, I would recommend you to visit Wards Lake, Elephant Falls, Sweet Falls, Cathedral, Shillong Peak and shopping which will test your Bargaining skills. Shillong Peak also has an outlet where you can try on the traditional dress of the Khasi people and click pictures for a nominal fee. I loved this experience as I love to dress up and the dress is very beautiful, known as Jainsem. More information about their culture can be found here.
Let me take you to a little different world which I did visit and which left me spell bound. Maybe, you have guessed rightly, its the famous Living Root bridges in Meghalaya. This world seems completely different and inspiring, where the natives have engineered the pliable tree roots to grow betel tree trunks and these roots travel from one bank of the river to the other forming a bridge. These roots regenerate itself and is believed to survive a hundred years! The sight, I still remember left us astonished and our Guide even told how the ancestral people of the Land knew and understood nature, prayed and protected it. Maybe this is the respect for Nature which has led the people, to keep the entire region clean and tidy. Mawlynnong has been awarded the cleanest village in Asia and without doubt, I have found most of Meghalaya and residential areas in Shillong to be squeaky clean. Now, speaking about the onwards journey to see the Root Bridge, well the road is a drivers' delight and not for the faint hearted. In fact at one moment I was drowsy and thought of taking a quick nap. Behold! the moment I just opened my eyes I could see nothing, but clouds. That was a moment, which has been permanently etched to my memory, it was scary, but beautiful. The roads were narrow, it was raining and all I could see was Clouds.
After taking a diversion before entering Cherrapunjee, the roads were towards gravity and with small curves, filled with beautiful trees on both sides.
En route we found some small shops with the best tea and lots of Lays. I must tell you that it was a saviour as the journey of 4 hours through hills is not very easy if your body is habituated to sit in front of the laptop always. Well, jokes apart we did reach Mawlynnong village where we had our Lunch, the small restaurant was crowded and we had to wait in queue to occupy a seat. Food consisted of steamed rice, Dal, Okra(As I preferably call them Lady's Finger) and Pickle, it was simple however, quite filling with the option of Egg and Chicken also. The village is exceptionally clean and serene, we, however, started our journey to see the Living root bridges. Glimpse of the village is here and you can see how neat and tidy it is.
Moving, ahead I still remember how our driver cum guide played the latest Bollywood songs so that the journey is a rocking one. After covering some distance we had landed on our sought after destination and yes, we were told we can see Indo-Bangla border from there. After parking the vehicles we started with our walk downwards towards the river. The path had a few outlets selling Soft drinks, Maize and few snacks, but what I loved about them was, all of them were run by ladies; few with small kids tied to their back. The kids were quite habituated to tourists visiting them and carried on with their daily games and plays uninterrupted, however, they posed like bosses when we clicked them. Yay! thats my Mom at one of the outlets, and yes one should address them as 'Kongs' which my Mom did and unfortunately, I didn't ask what is the meaning of that, but it surely brought a smile to the little girl's face. Obviously, how can i remember to ask, when I was completely lost and mesmerised with all the beauty around.
The Living Bridges blew our mind and with astonished eyes like a small girl I kept seeing them, touching them to feel the power of nature and the beauty created by the bond of humans with nature. Soaked in its beauty I sat beside the stream and the water was chilled with soft sunlight playing hide and seek with the clouds.
Our driver cum guide came with a sudden suggestion to go further towards the border and actually stand in No Man's land. This was a sure matter of Joy for me who always wanted to stand in a land which belonged to no country. We took our journey forwards to the location named as Dawki. Beautiful roads in good condition, crossing lovely waterfalls where we did stop to have a few clicks; this indeed was the highlight of the trip. We could only see young local boys playing near the waterfalls and the entire area was guarded by BSF (Border Security Forces) personnel.
The cool air along with water from the falls sprinkled our faces and provided the much needed relief as it was hotter compared to the hills we had crossed and more humid too. After a small drive through narrow hilly roads, we had reached the village of Dawki. We had crossed a bridge(here a concrete Man made one) which had a little bit of history in itself. This bridge was built by the British during their rule over India and the Bridge still stands strong reminding us of the colonial past.
We walk towards the border and came across a small temple dedicated to Goddess Kali, we offered our prayers there and walked towards the Border. In the India post we had our Jawans and it was such an incredible feeling to see them in real, people who have been safeguarding our nation so that we, civilians, can sleep peacefully. I'd rather not edit this pic, as it has me after a long journey which is reflecting on my face. To be precise I have motion sickness and so wasn't in my best health at that moment. But, nothing can ever deteriorate me from my quest of exploring new places!
Seeing the Indian Flag, it obviously felt very emotional and I went and stepped in No Man's Land which seemed so peaceful, a breath of fresh air touched my face and I went back to my memory of why are borders being created. Walking in my thoughts I went very near to the Bangladesh Check point and for a moment I thought I might be captured and put in Prison, but very cordially was told by our neighbouring friends that without a valid Visa I wouldn't be allowed to crossed the Post. I just smiled and purchased some Berries from Bangladesh and returned back to the car. And see who got captured in the pic, yes that is my Papa who hardly poses for any photos. I realise that I have not added any pic of my sister but, she is the one who has clicked quite a few of these.
The entire journey changed something in me, maybe with each travel we discover something new in us. I returned back to Shillong and then to Guwahati as a new person with my quest with Nature, with culture and the Border. As I always say everyone, travel to understand who you really are I am ending this post. Explore the world, love thy nature and you will triumph!
This post was originally published on 'Twimonas Quest'.
Frequent Searches Leading To This Page:- 
assam shillong tour packages, assam shillong tour plan, assam shillong meghalaya tour packages, tour packages for shillong