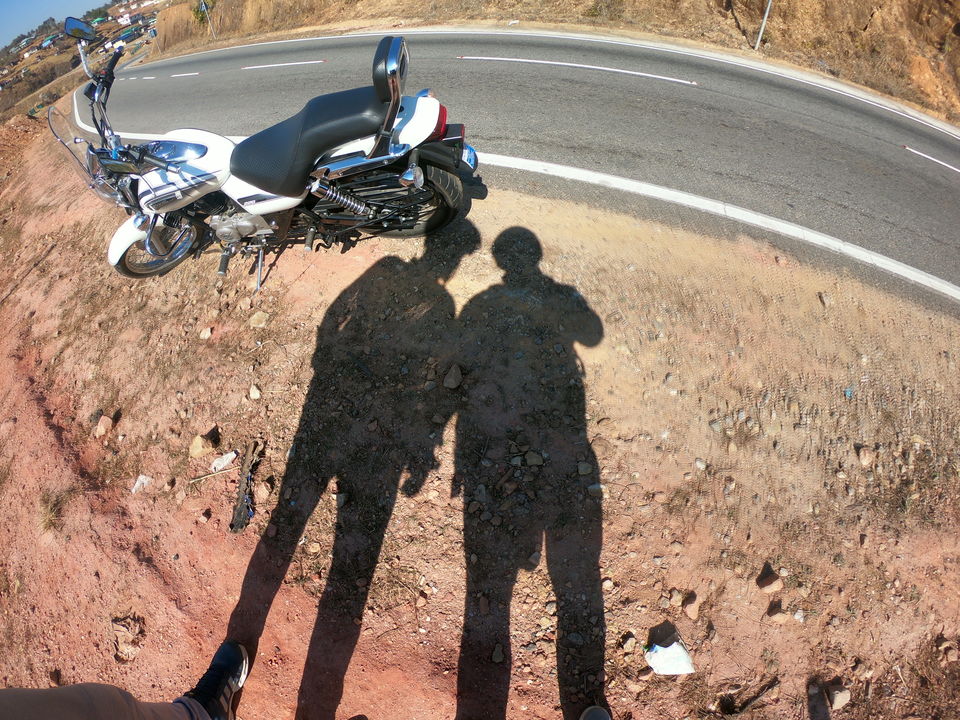 The experience of traveling over 300 miles on a bike is a blast in so many ways. For instance, having your bottoms die rotting up to the back with numbness pain! But before I begin counting my blessings first off, Meghalaya is a jewel nestled in the Northeast of India. It is also called "abode of the clouds," "the rock capital of India" and "the Scotland of the East," but also brilliant in so many different ways. However, this time we took to the west of the region with three particular places to visit. We should have been taken this trip slowly. But we had only two days at our disposal before we were sucked in to our daily schedule...
Only 48 hours to be elsewhere!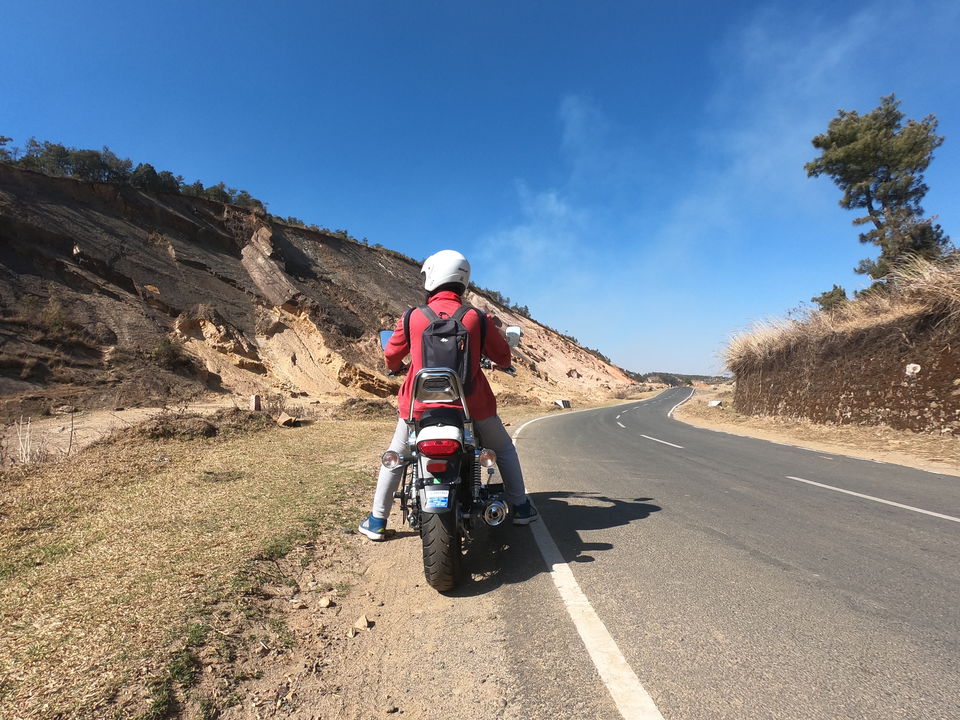 Our journey from Guwahati, Assam takes the first stop at ML05 Cafe in Meghalaya apart from some minor minute breaks before undertaking the actual expedition...
Turns out, this meal happened to be the only decent one for the day. By the time we got to our destination the sun had set and the gate to the guest house had been shut.
However, we have no complaints, no grudges but deep pleasant content of what made out of these two days. If you'd like to have a glimpse at our experiences, following are some instances.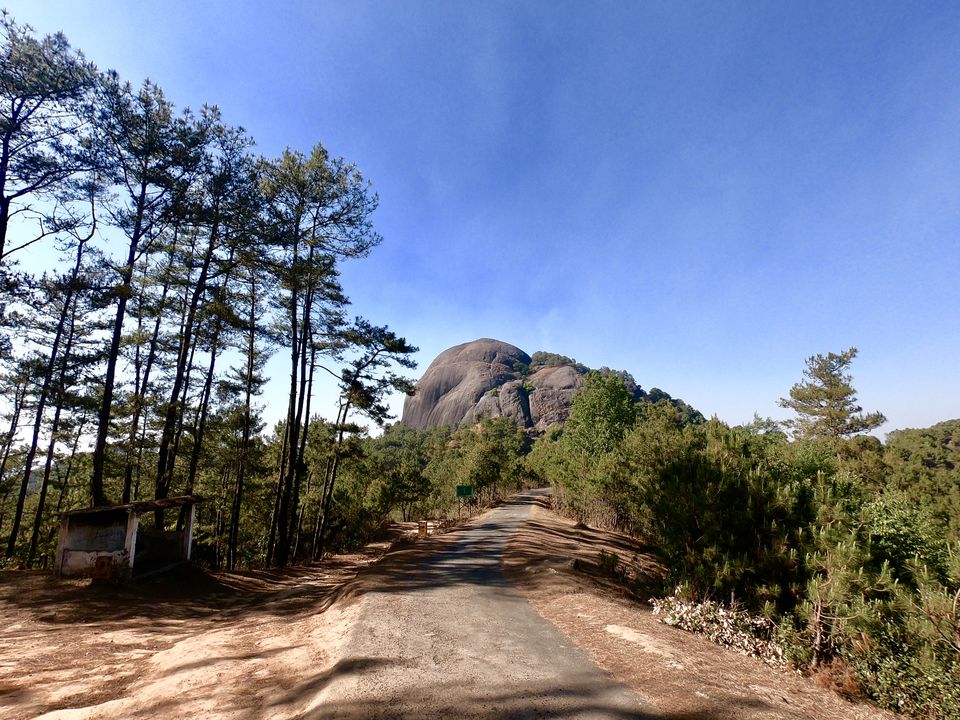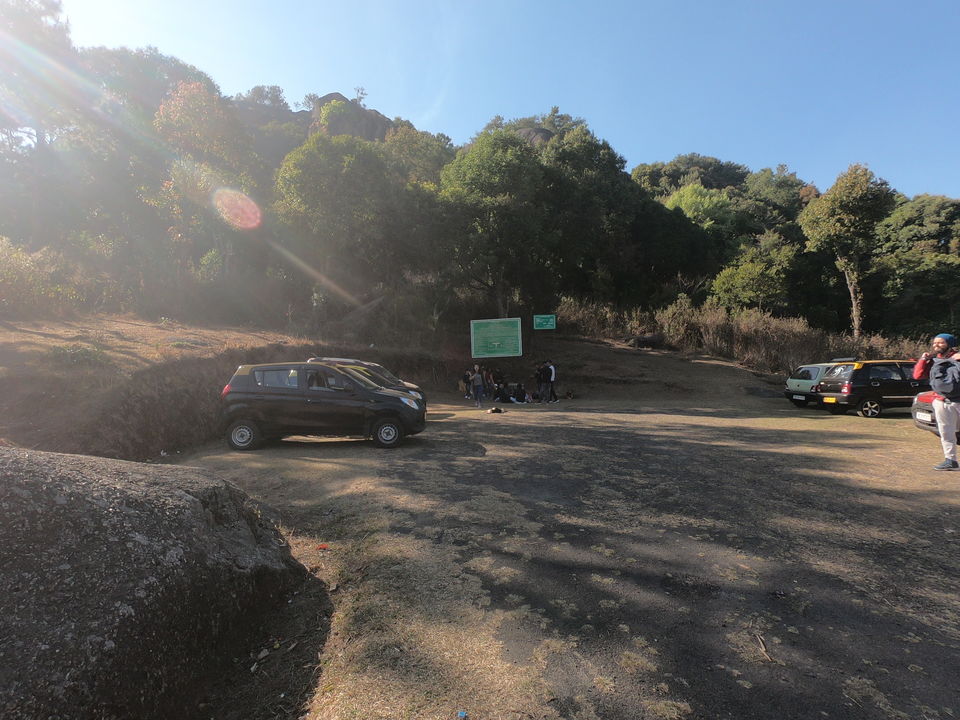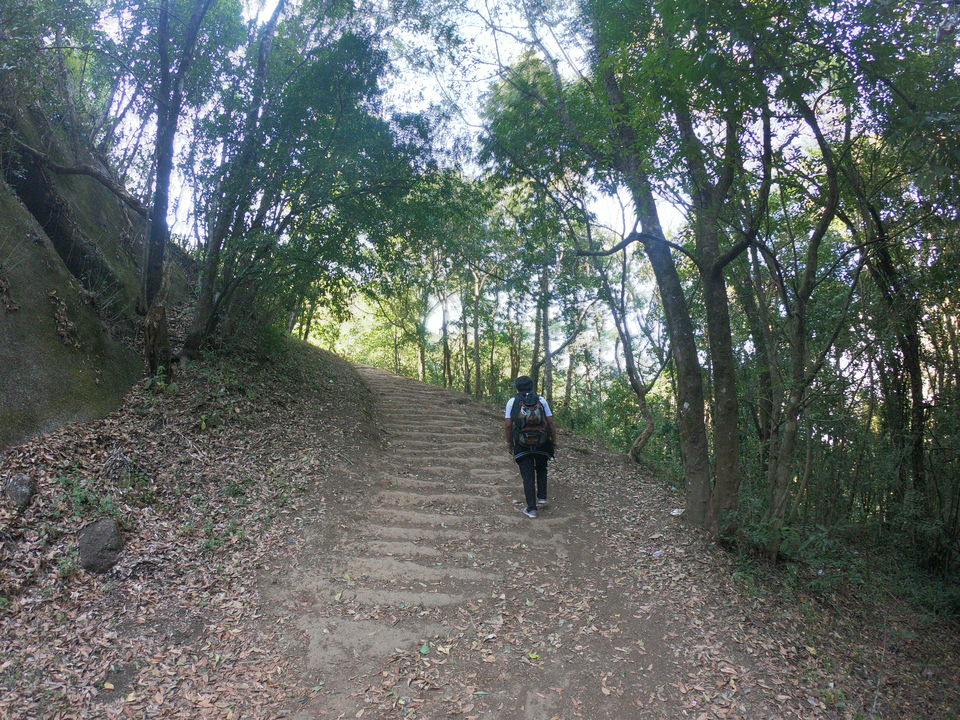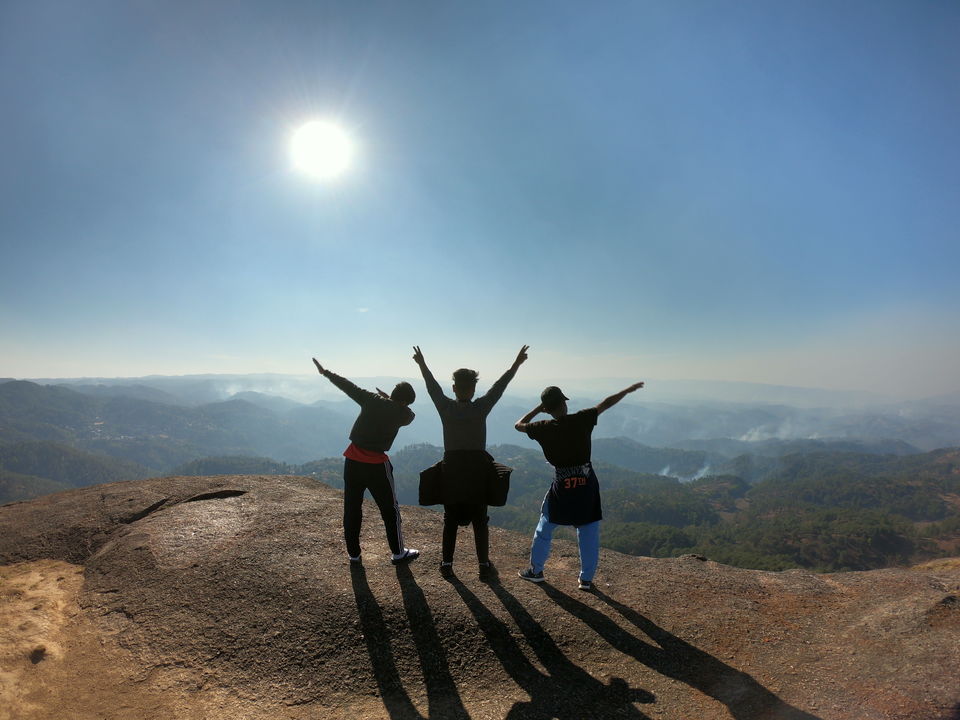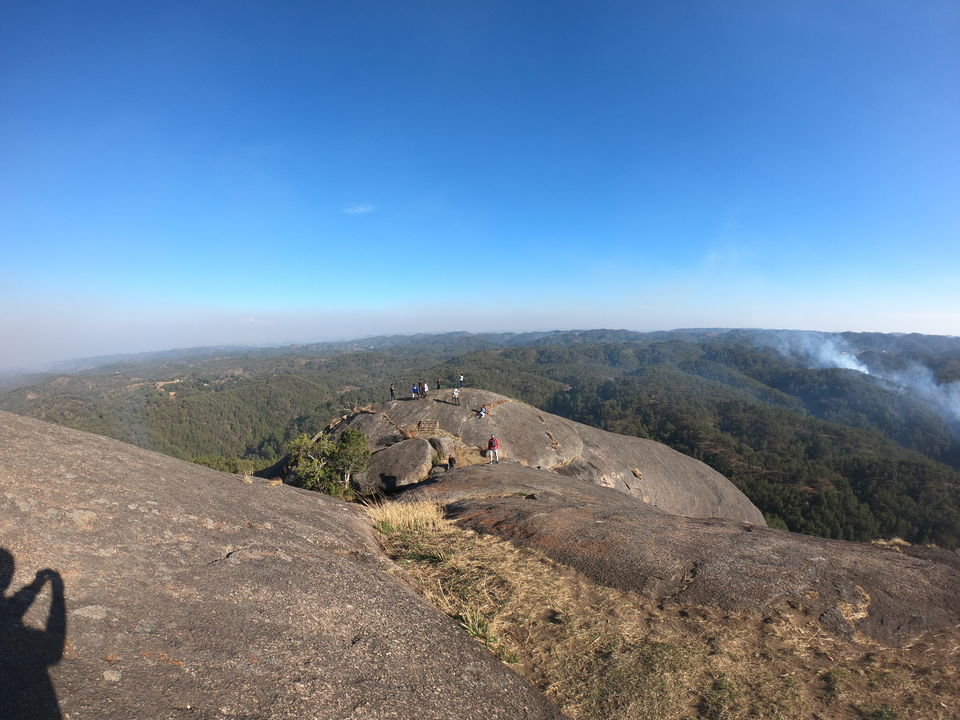 Kyllang Rock is equally breathtaking from the top as well as from the bottom. It is just a short drive from the capital of Meghalaya which can be covered within a day. Even if you have never heard or been to the West Khasi Hills, it doesn't take a roadster to figure where this rock is. One can always follow the google map or ask around the locals on the journey. That's exactly what we did. However, as I have mentioned earlier about having only two days to cover three different places, at about 2 pm we hit the road again towards Mawphanlur from here.
2. Mawphanlur, West Khasi Hills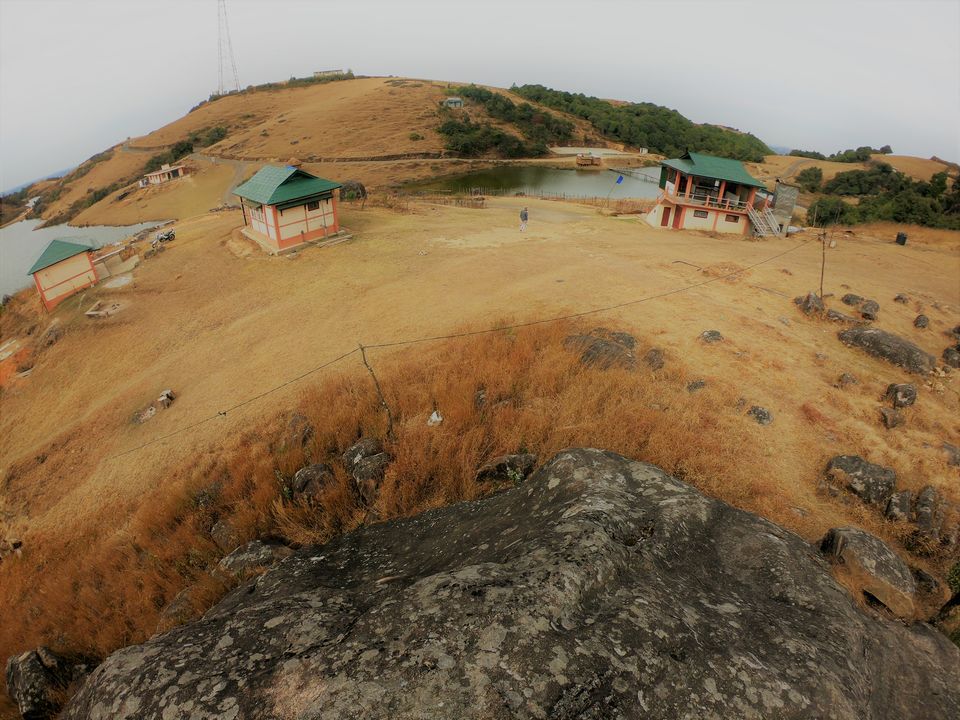 Mawphanlur is a rare piece of natural beauty. There is something about it that is just pleasantly wild and brilliant! The meadows and the rocks are in perfect harmony with a number of lovely lakes sulking in the right places.
By the time we got here the sun had already set and the entry to the guest house had been shut. But it was only fair having been Sunday and we were (a quarter past 6) pretty late. After a rush of an hour going through the local residents nearby for information we luckily got hold of some people who knew the keeper of the compound. He was out of station however, lucky again a cousin of the man in charge happened to be nearby who unlocked the gate and let us in. Not only did she gave us a room but also kitchen utensils and some fire wood to cook for ourselves over a bonfire. It was a non working day so we couldn't use or avail the services of the kitchen. But we were treated well despite our surprise visit and had a very pleasant evening till we found ourselves snuggled in bed.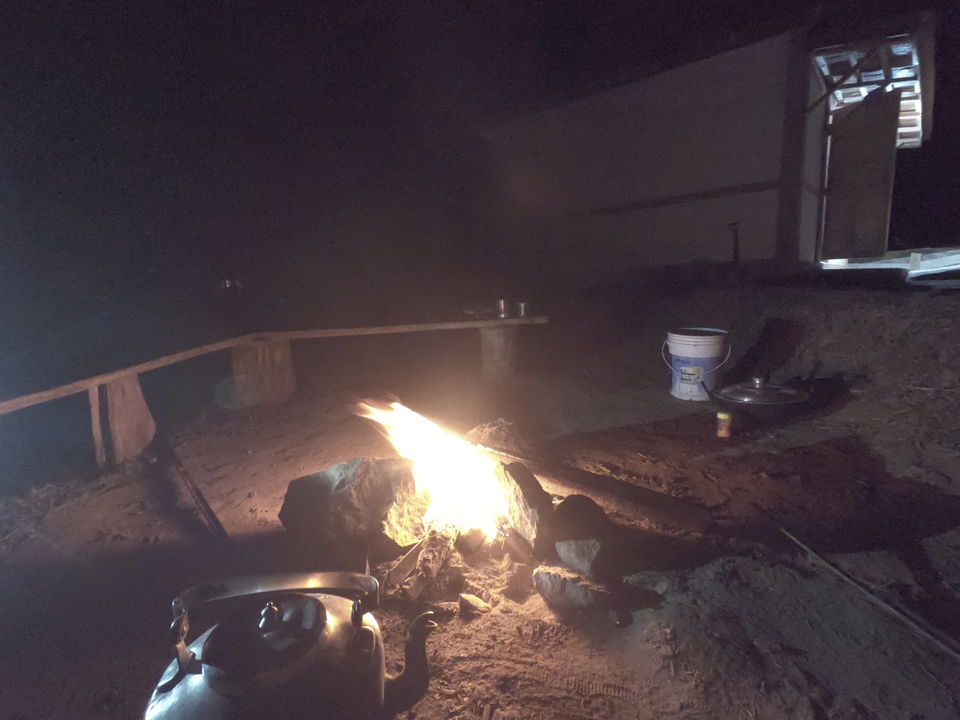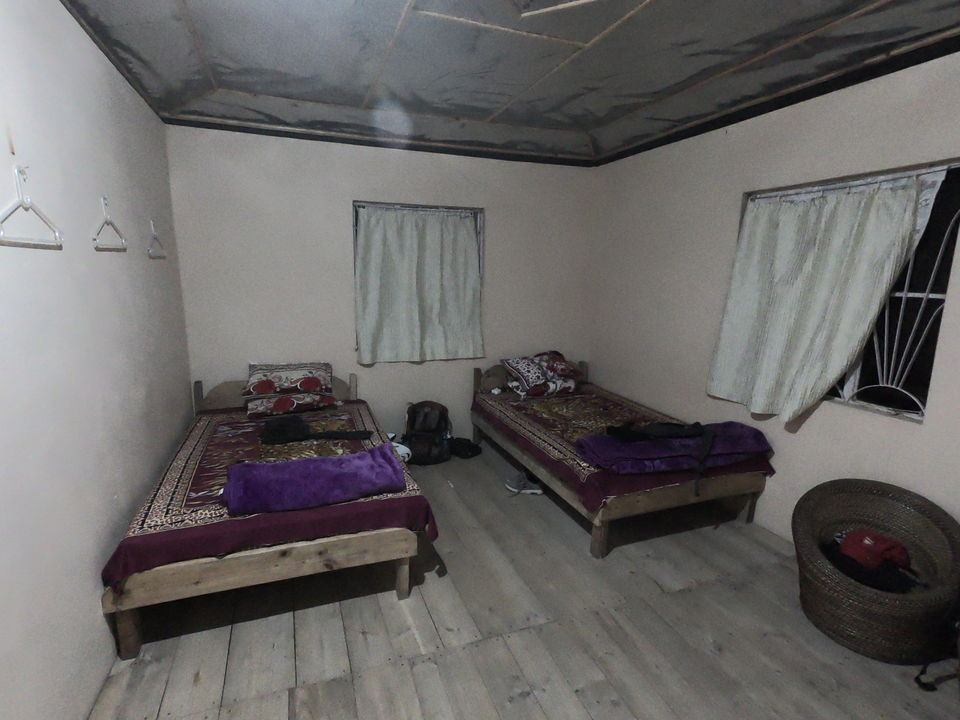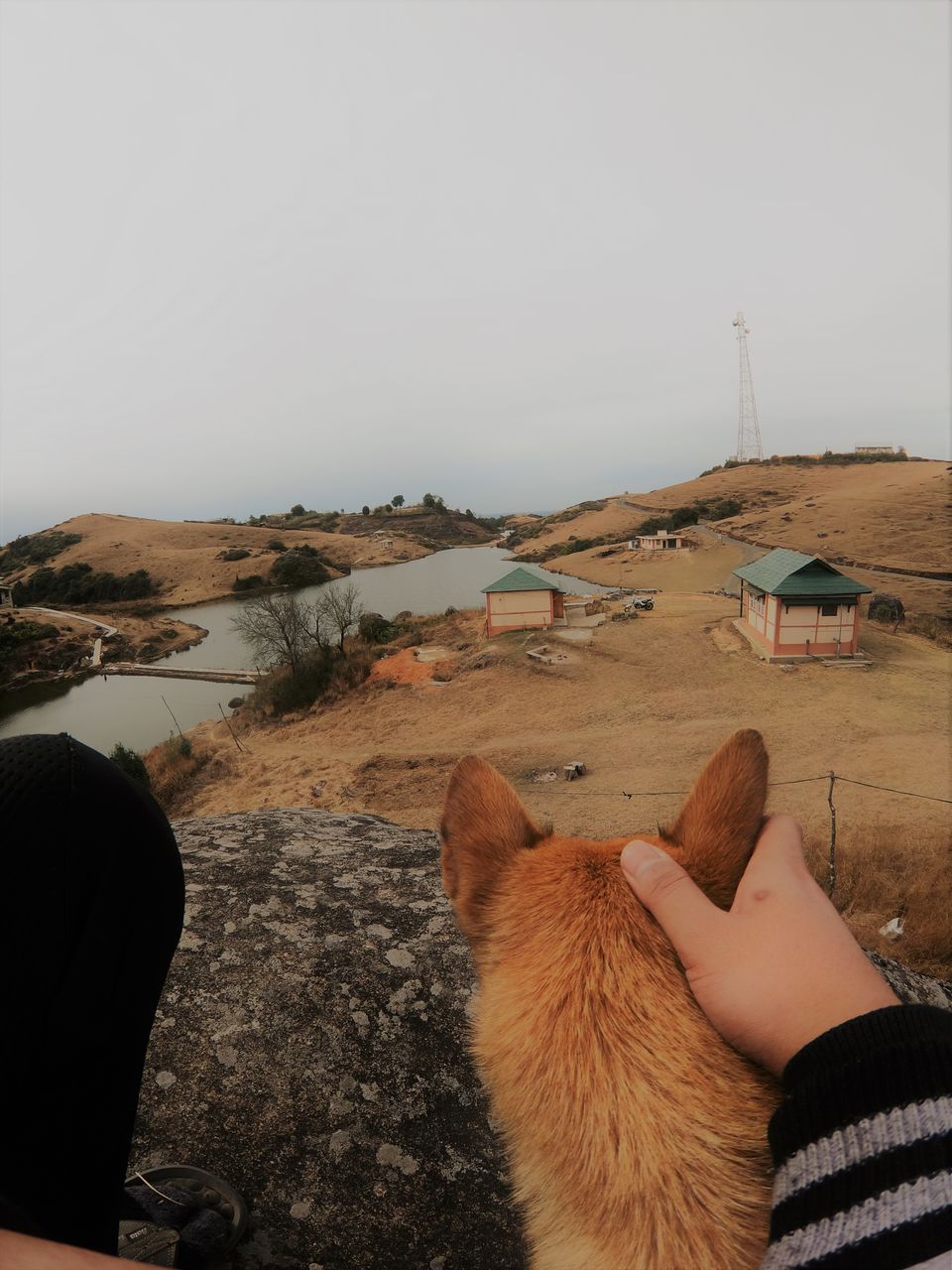 The morning can be unusually cold with a gush of wind blowing hither and thither. In case anybody plans to visit this place, carrying an extra or really warm clothes will serve them well. We also heard from the locals that the weather can be exceptionally cold during the rainy season. But if you come prepared, the place is a beautiful treat.
3. Nongkhnum Island, Nongstoin of West Khasi Hills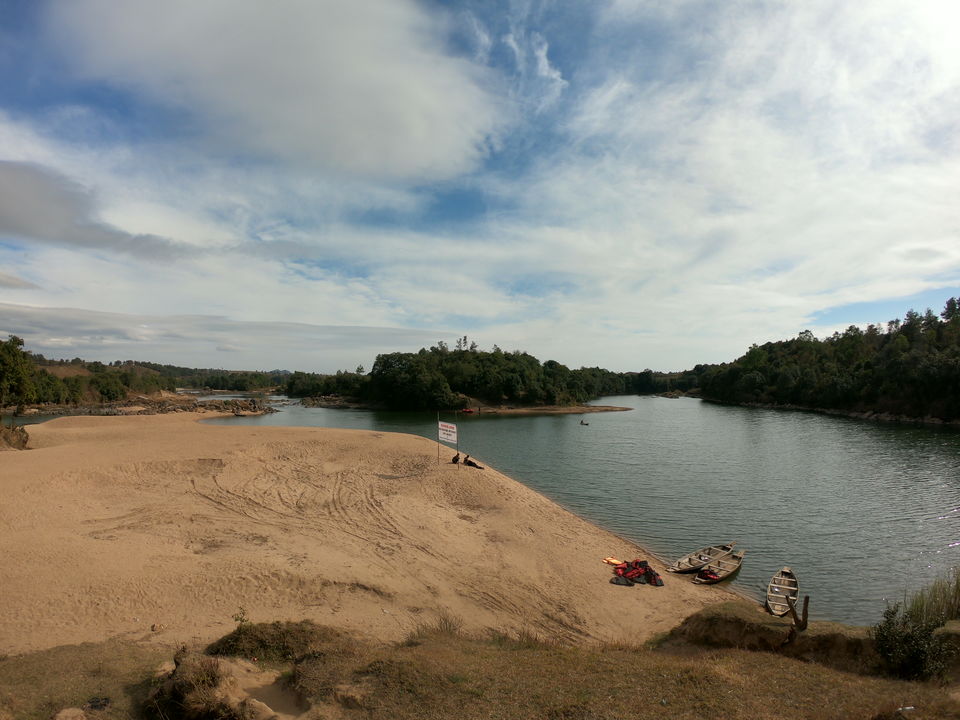 Nongkhnum Island is the second largest river island in the world located in the West Khasi Hills of Meghalaya.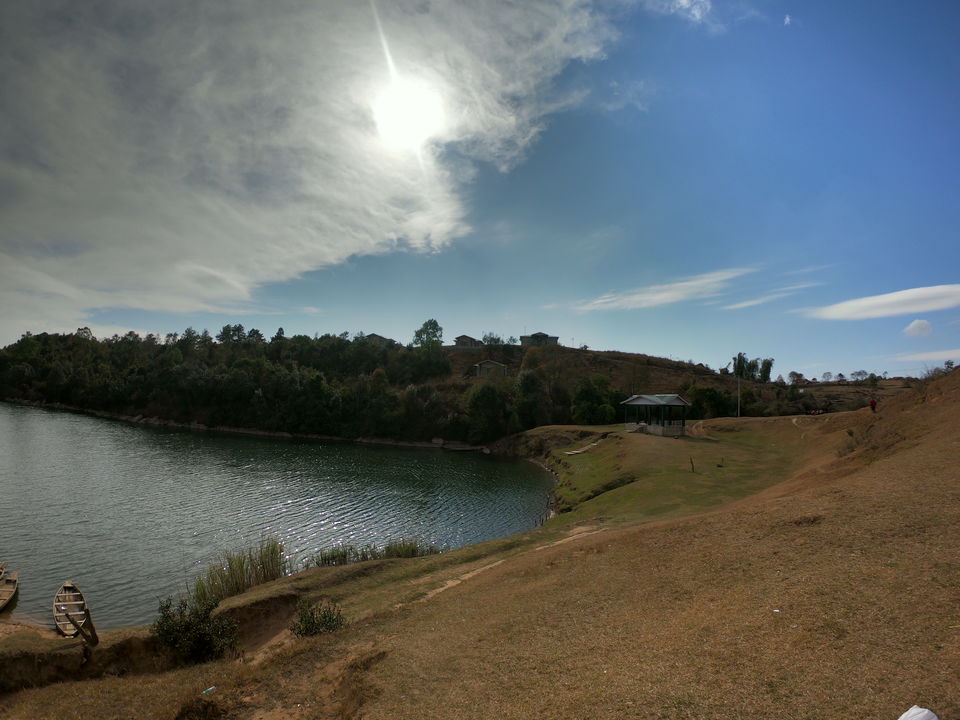 Apart from the water mass the island is a vast stretch of green and faded grass that is perfect for camping and fun activities. Beside the local people not many travelers know of this place. Maybe because it is secluded far in the west of the state. We've seen and learnt that people often come here on picnics with friends, families and colleagues.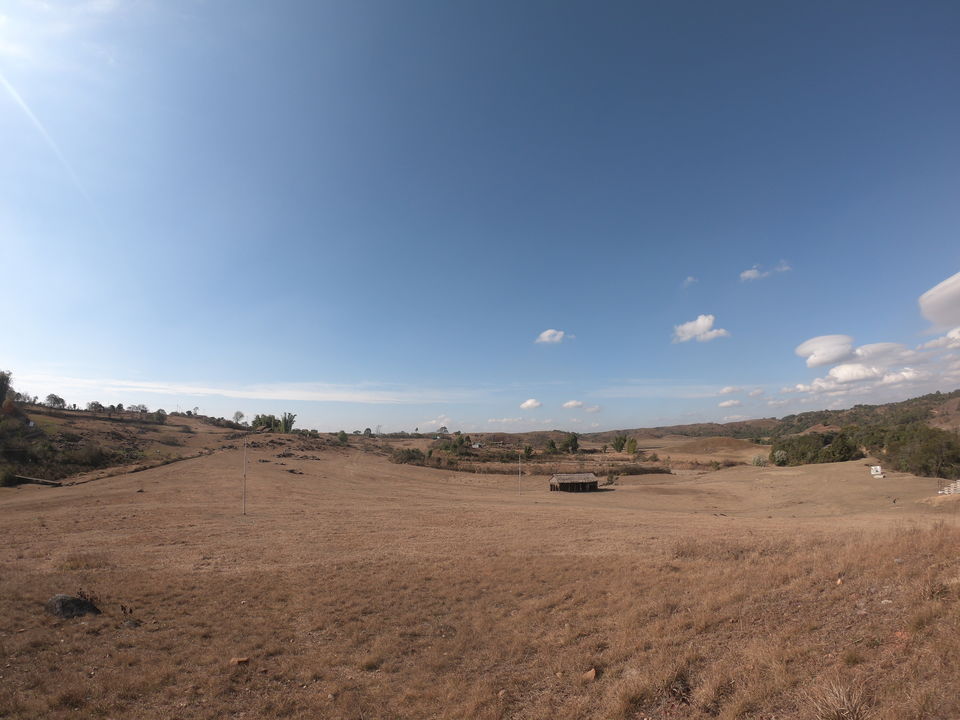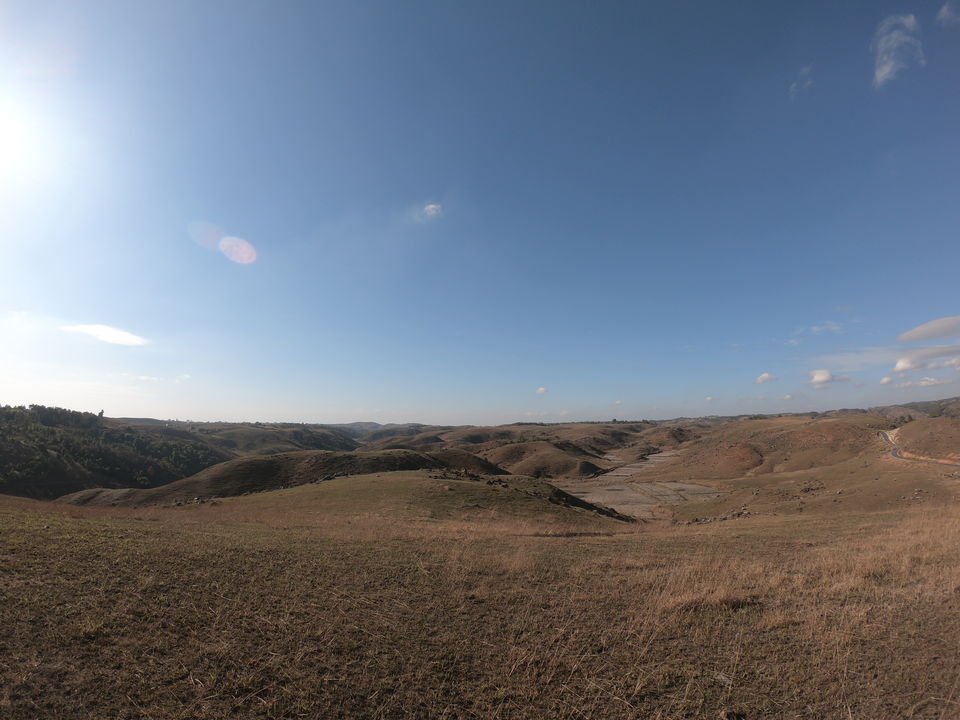 The best part about coming to this island is perhaps the drive through an extensive stretch of natural landscapes. Just before the island is a view of unimagined terrain which is simply breathtaking... Not a single photo we took seem to portray the actual image of this region.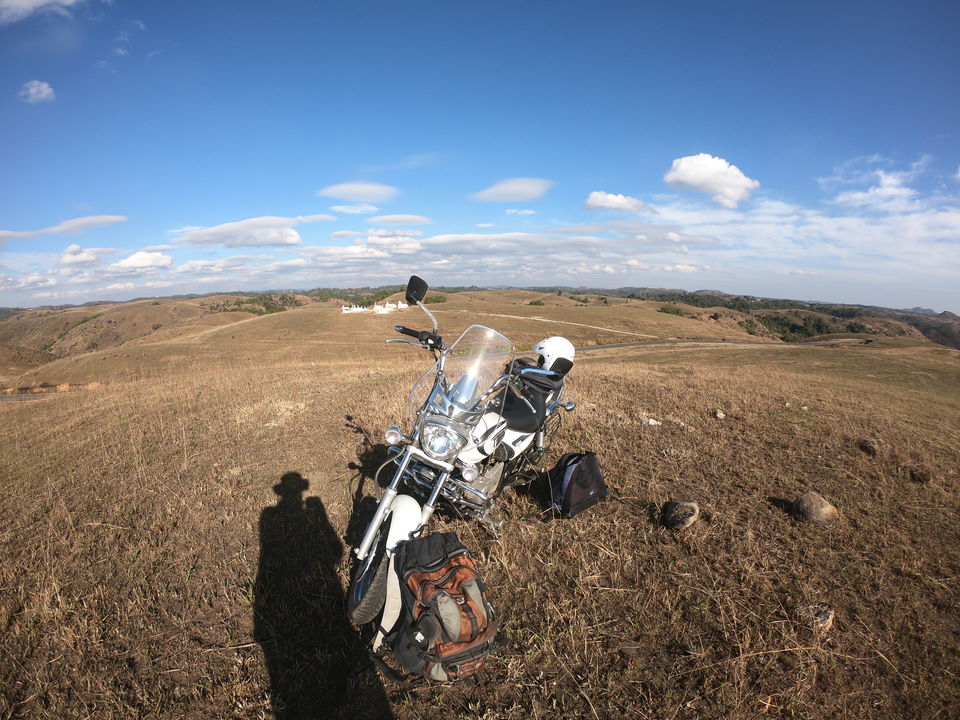 So, we left here around 2 pm in the evening heading straight all the way to Guwahati, Assam. We've all heard of journeys but this was probably the original one I've had so far... Honestly, it was irksome to an extend we had to stop momentarily for breaks along the way just to stretch our bodies. But Hey! It was an experience of a kind. Glad to have done it and even considering doing it again but a little reduced in pace this time...
If anybody wants to know more information about Northeast India, we'd be happy to share.
For more photos Instagram link has been produced above and for information the link below;
Frequent Searches Leading To This Page:-
meghalaya shillong itinerary, 2 days itinerary for meghalaya, budget trip of meghalaya, affordable meghalaya tour package, meghalaya tour package in budget