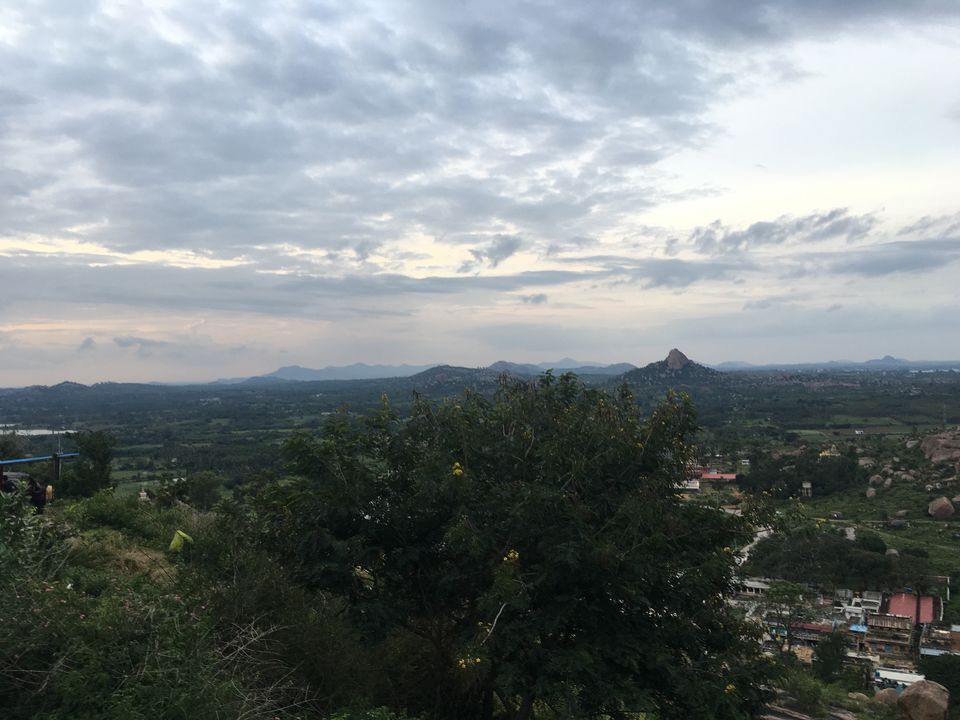 The monsoon season was nearing to an end.It invited an idea to go for a drive since my friends and me were firstly bored and the light drizzle set the mood to get started.
Step 1 : opened google and searched for places nearby Bangalore.Stumble upon a place called Shivagange.
Step 2: get started.
So, the place is about 60 kms from bangalore.As per our quick google search,it's a peak with a scenic view and it had good reviews.
We set about from K.R Puram on our car towards Nelamangala to pick up a friend.His place was nearby an engineering college and the road towards his place was also serence and the weather just made it all better.
Afterwards,we headed towards the peak.It took an hour with "lazy-driving" to reach the place.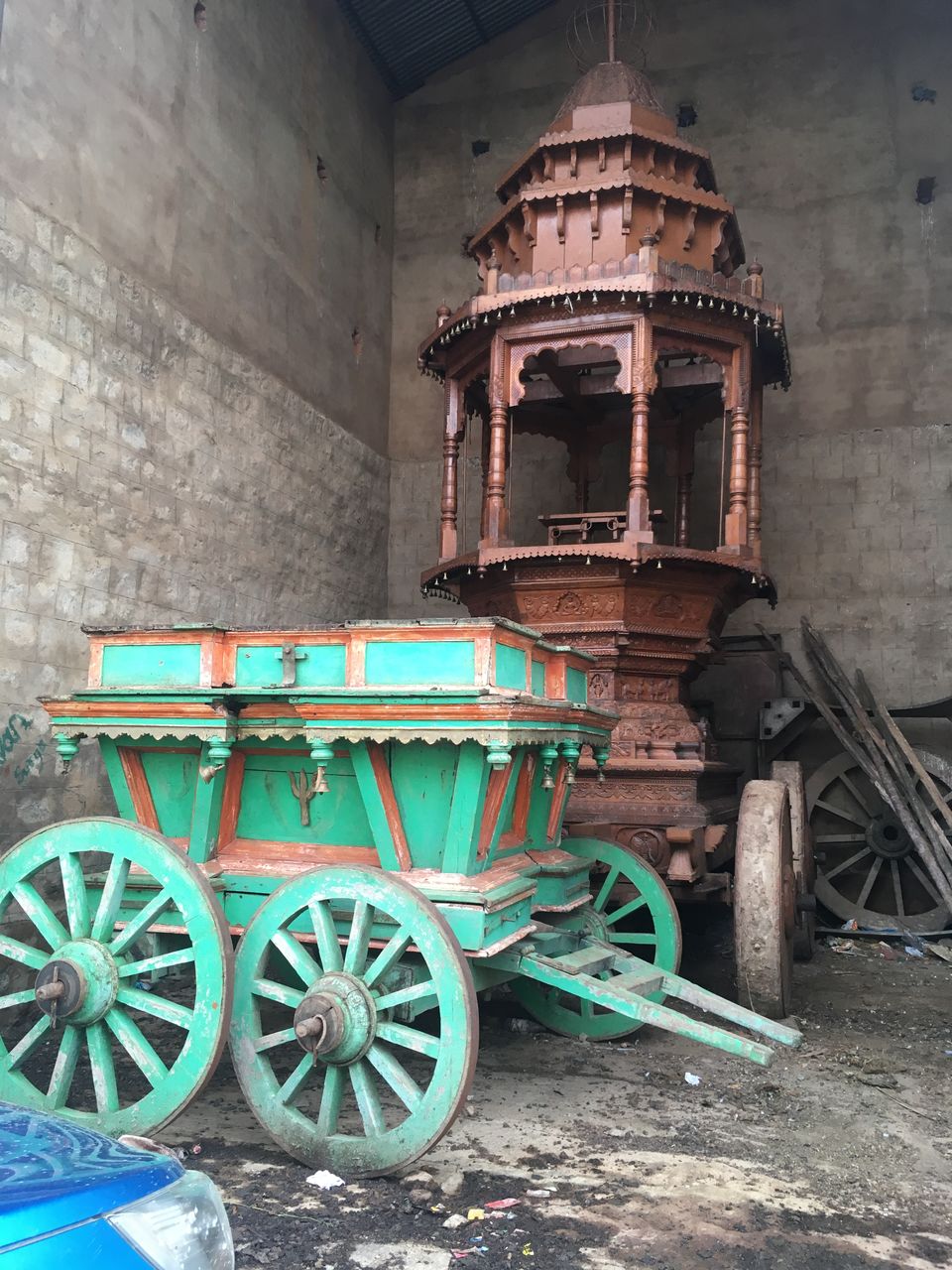 There were multiple stalls and a kid ran upto us for the generic parking-fee.A couple of temples were also present.
We headed towards the entrance which led up to the top.
It was renovated to keep in check the old-era which is evidently sees as one climbs the flight of stairs to reach above.These steps were constructed in a very different timeline as one can observe.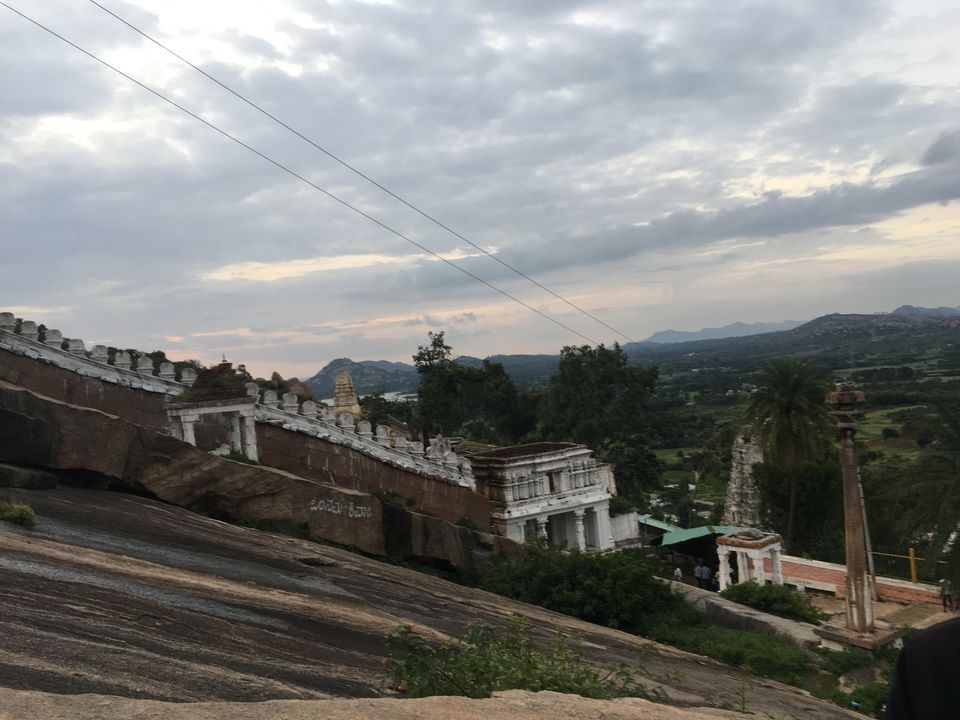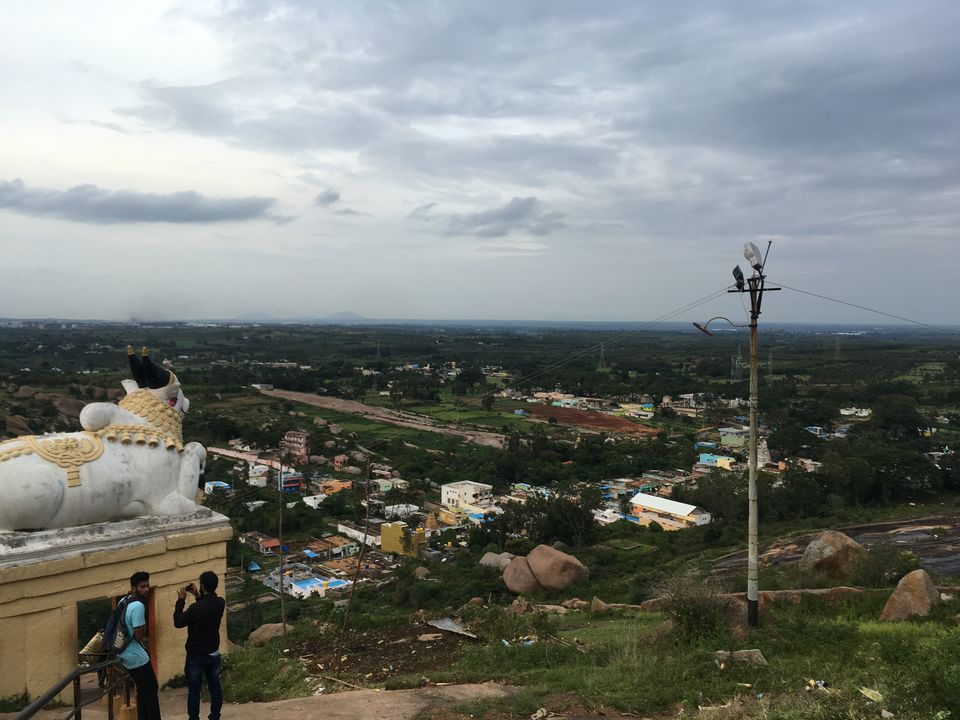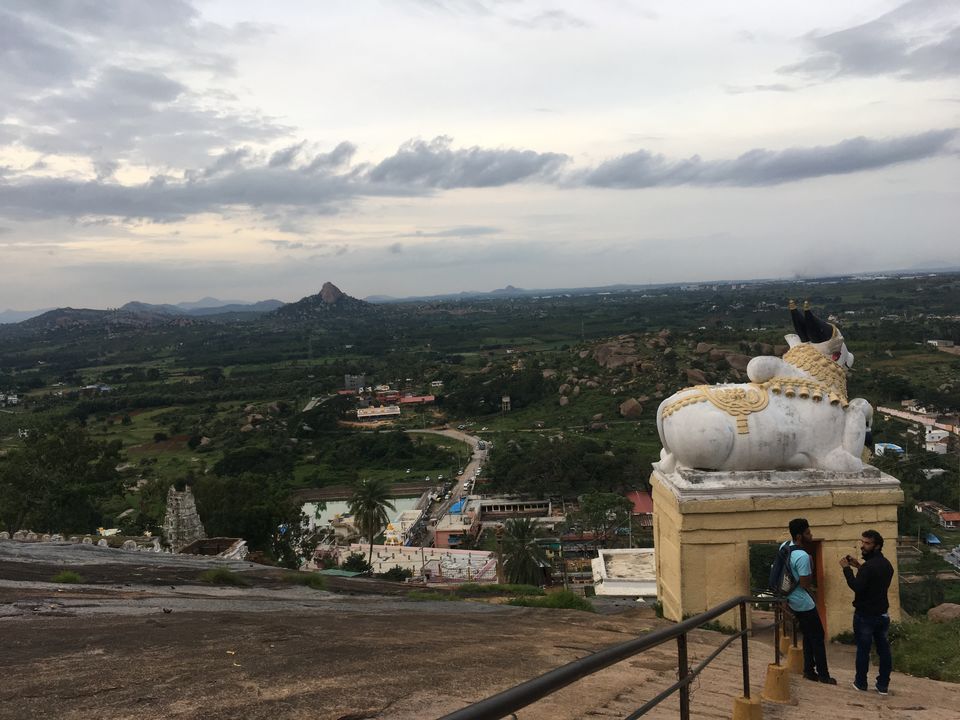 A rail is in place for support and a stalls selling food are present all along the way.
A historical rock statue of Nandi or Basavanna carved on top of a steep rock
The only issue we faced was that we were pretty late and had to get back down pretty soon.
Anyways, a peaceful place to visit for a day's worth of travel away from the city .