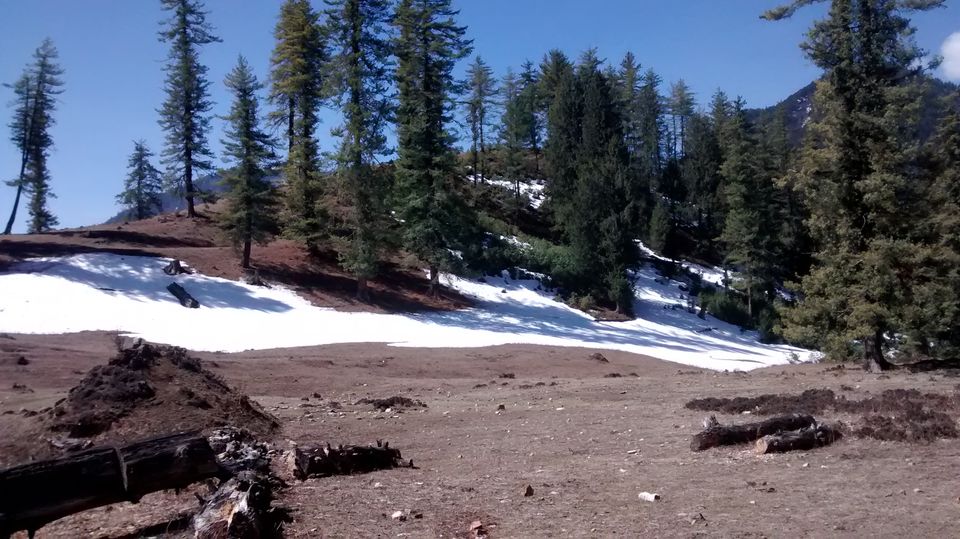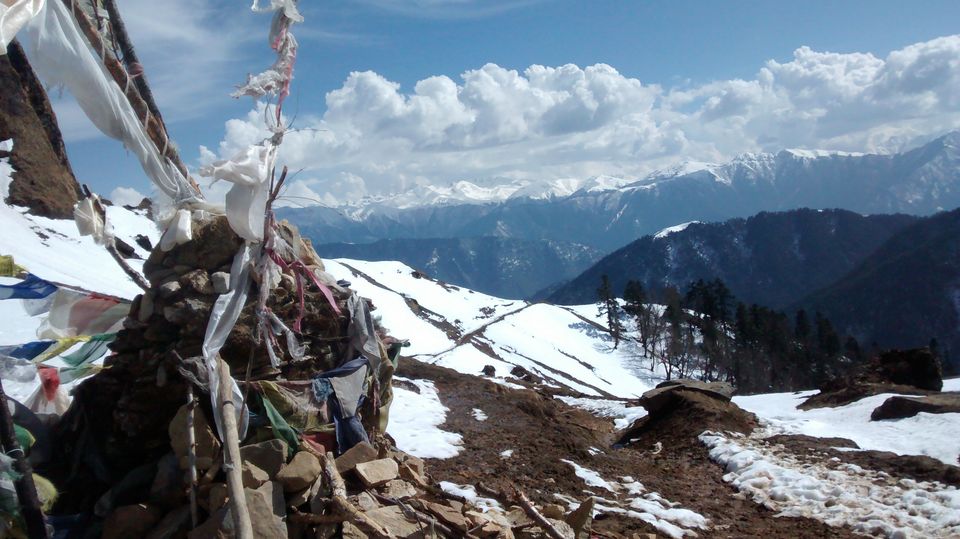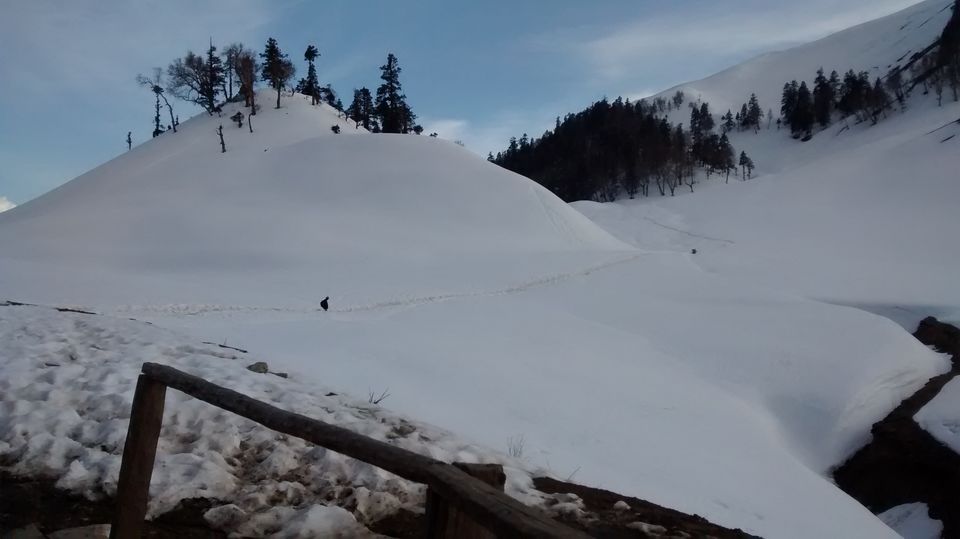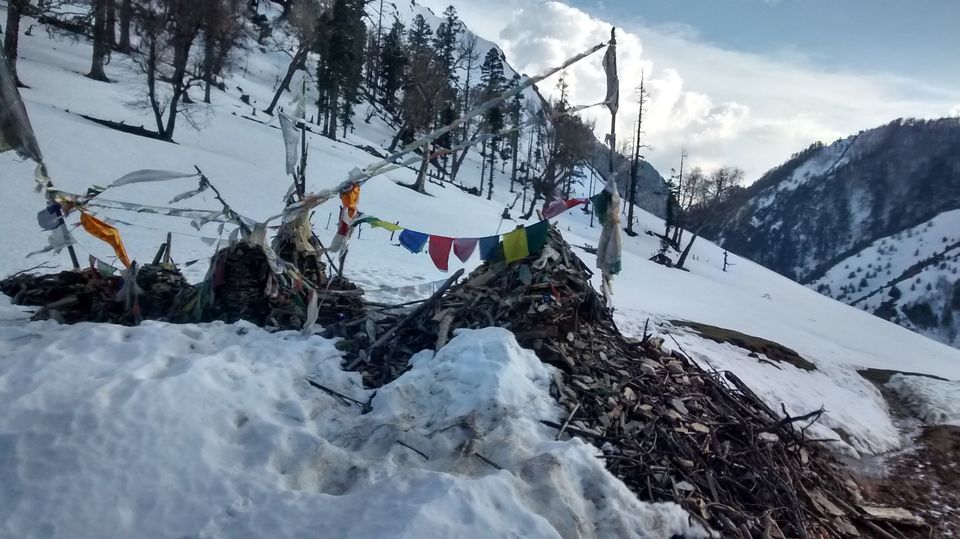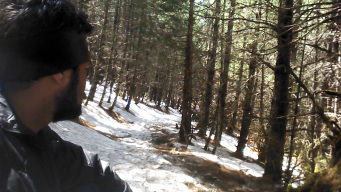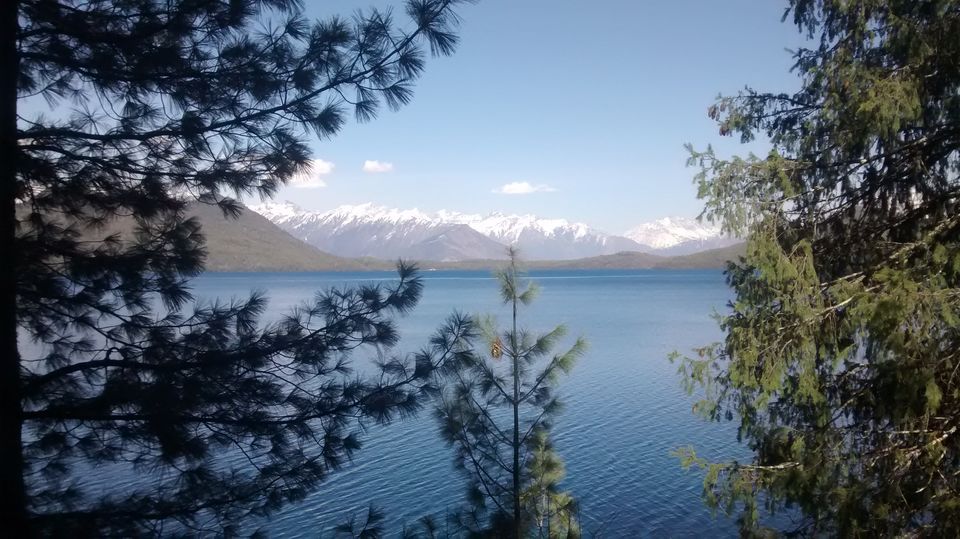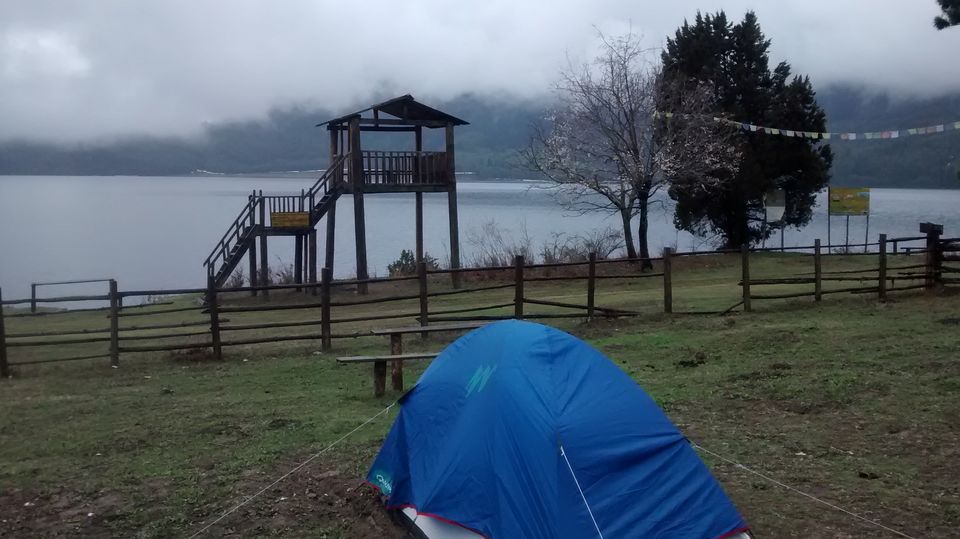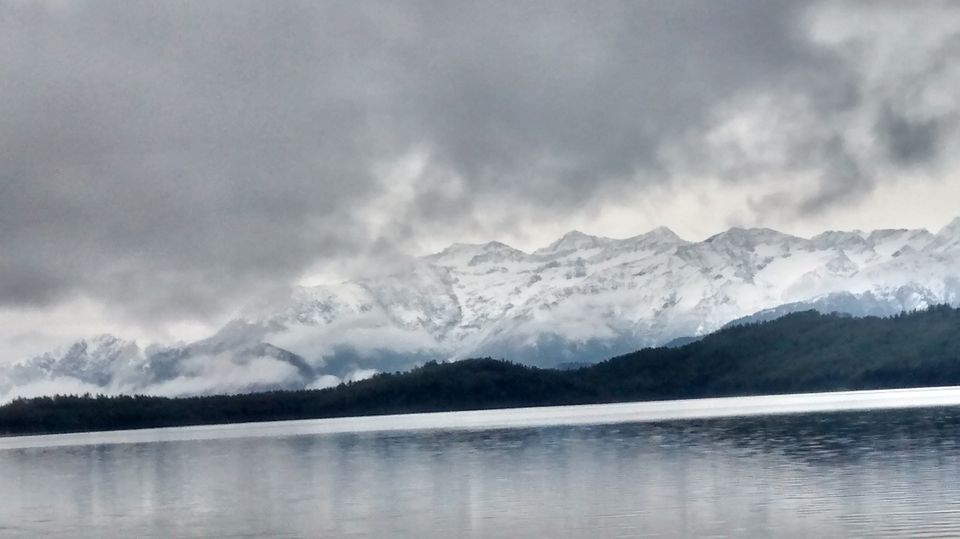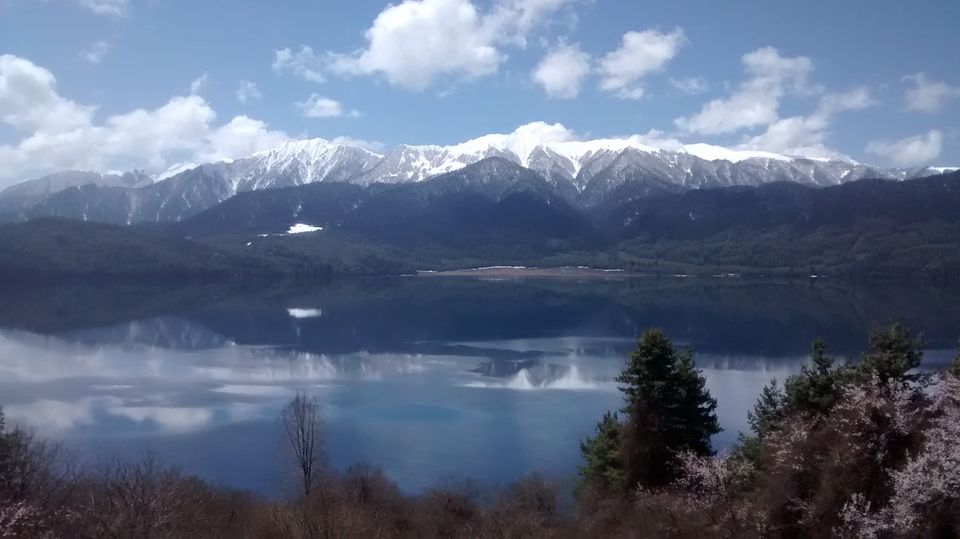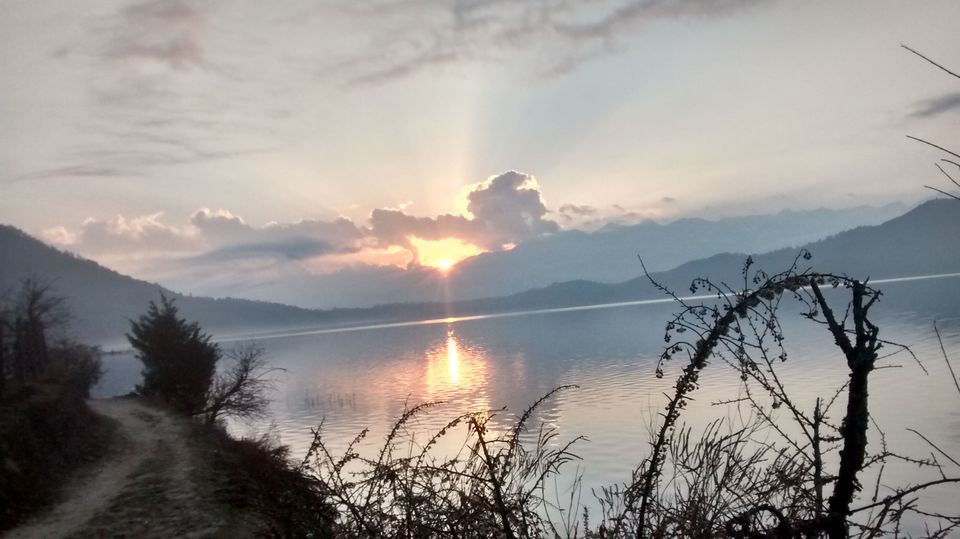 Meet Rara Lake :
Rara Lake is situated in one of the insurmountable district of Nepal- MUGU district. Rara Lake lies at an altitude of 2,990 m (9,810 ft) above sea level, has a water surface of 10.8 km2 (4.2 sq mi), a maximum depth of 167 m (548 ft), is 5.1 km (3.2 mi) long and 2.7 km (1.7 mi) wide.
Rara Lake Trek:
Jumala Market(2,300m / 7546ft) -> KTS cloolege -> chere chaur(2,987m / 9800ft) -> DaphneLagna(3130m/ 10,269ft) -> KhaliLagna Pass(3,500m /11,483ft) -> Khali-> Naurighat -> bhulbule check-post-(3,130m/ 10,269ft)> arukhoda-> pina(2115m/ 6938ft)-> jhyari -> Rara Lake(2,990 m/9,810 ft).
Solo trek to Rara Lake:
Day 1… 27-03-2015
I started from Jumla Market at 7 in morning with my backpack, met a KTS student on the way who gave me company till his college and gave guidance for trek ahead. KTS onward I found only a few houses on the way. While passing these houses and walking on the rising snaky route whenever I looked back down felt the shrinking of Jumla Market and snow capped mountain behind erecting. Soon came a house and two routes ahead, so I asked for the way for chere-chaur. A small kid getting ready for school told me that both routes goes to chere-chaur, the right one is under construction motor road(it was a muddy road,broad enough to pass a four-wheeler) and the left one is a walkable route. I chose the left.
When I was about to reach chere-chaur, the whole landscape changed to a beautiful lush green ground. A temple little up on the left-with some remaining snow, little below to temple a herdsman in black dress watching sheep- grazing on the right side near to a couple of house/home-stay(from here on-wards whenever I say a house-it could be a home-stay also, actually houses here are home-stay for other people .Passers/trekkers are earning source for these people who lives in such a difficult beautiful geographical and climatic conditions) and a beautiful green ground at the center, perfect for horses grazing. Tonn – tonn was the only sound coming from the bell tied to horse neck. The whole panorama was mesmerizing, beautiful. A little further of ground there were some trees, I chose a tree, kept my rucksack down, made pillow of my backpack and laid down for around 15 minutes watched the whole scene with a background music of birds chirping, like they were singing a song for me. WOW!.
From chere-chaur there were two trails- Left one goes to jungle and the right one goes towards the rocky mountains standing straight in front. I took the left, later on the way I found an uncle along with his grandson walking towards me, busy in sewing sweater. I asked him the way, he told me – "son you are on the wrong path, from chere you should have taken the trail going right towards the mountain(he showed me the mountain as it was visible from there) and I was like- what? the other route! which route?(I committed this mistake because I was so happy that I didn't even saw the other trail). I came back with uncle and took the other trail, this cost me one hour and strength.
So from chere-chaur I started ascending that rocky mountain at 12 in the noon, it took a lot strength. I was making "the highest point visible" my aim and after few minutes-boom! a new highest point, highest point kept changing. On this ascend I took standing rest of 5-10 min on each interval of 40-50 min. This hike is good to test the bones. After conquering the rocky trail in more than 2 hrs, I saw some people far on the top descending down. It was a clue to me that I still have to hike a lot. I met them on the way and they told me that I have to ascend till Daphne. I reached Daphne after 1 and half hr of climb. Just before the Daphne I encountered the melting snow, in-fact this trail was slippery as the melting snow was making a paste with the soil of trail.

Colored flags were waving there at the top. There were two ways from Daphne, so I waited for 15 minutes for some passer, nobody came, so I followed the trail with more steps(steps were visible on snow)-trail on left, it was descending down towards jungle. On the right of this slippery trail it was a slope of around 100ft covered with snow follwed by jungle. After around half hour my eyes witnessed the glimpse of some houses around 200m down ahead, and a heavy snow trail between us like a final challenge for the day. Suddenly I found myself smiling .I took the picture of those houses that gave me the happiness. This final hurdle wasn't easy as the trail was covered with 1-2 feet snow and my steps were sinking down to my knees, I took-off the bag and tried to pull it after me with help of rope. People from the house saw me when I reached somewhere near to them and shouted "What am I doing? What is there behind?" in Nepali. I replied that I am going to Rara and this is my bag. The man came running, grabbed my bag and ran back, I followed him slowly. I reached with drenched jeans, shoes and bag. I stayed there for night. The village was Khaali with only a half dozen house and snow in every direction.
Note: From Jumla to Daphne one has to ascend the whole way.
Day 2… 28-03-2015
Last night some other local also came and spend night there. Three of them – Jeevan(local repoter from Gamgadi), Khadak Sai(youth communist politician) and third person( don't remember his name) walked with me next morning as they were also going on the same way. We started at around 7:30 in morning crossed the snowy trail then reached to neuri-ghat. Forth local – KB(primary teacher) also joined us somewhere on the way. We reached at a house, where I cooked some Maggie, I was carrying with me. After that we came across a police-check post, I entered my name – as it is compulsory for foreigners. At around 1 O'Clock in the afternoon we reached a village where we cleaned our self, had lunch and took some rest. Then we moved again and reached a place having some colored prayer flags tied over ropes. KB told me that this is the border of Jumla and Mugu District and welcomed me to Mugu District and I greeted him with thanks.
Trail ahead consists of less managed rocks, snow on the sides and running melted water over. We reached "bhubule" check post after around one hour. Bhulbule is a beautiful piece of nature, one can camp here. After registering entry we kept moving as we had to cover a lot of distance, now I was tired and asked others to keep moving I will catch them. From bhulbule onward it is a steep down trail, and the weight made me slow and it was paining in my legs. I was not even able to see others many times as they were like running. I found one waiting for me and said he will keep walk with me. In slow pace we reached Arukhoda, others were there. It was 6pm so I decided to halt while others went to their home, they left and offered me to visit their village Gamgadi on return. In Arukhoda, it was the only house, owned by a man, his wife and two sweet children and beauty of nature all around.
Day 3… 29-03-15
Final day to Rara, I started in morning around 7, on the way saw a small village down near to the road. Left my bag on the road and ran to ask if I am going right, the village was Pina. After 1 hour I reached a shop in Jhyari, ordered chaw-chaw(noodle famous in nepal). This was the last shop before the diversion to the trail. Now hike starts with this trail, sun was hitting hard, a destructed village came first with people still living there. After crossing that I took a small rest below trees, then came a house. After this house there comes a green ground that reaches to a two way point having a white cross kind of stone, one goes to jungle and the other straight. I waited a little and then chose the way to jungle. The jungle was dense ahead with some snow on way, so again I stopped for some time to look for some person and finally took decision to walk through the jungle.
Soon I saw blue sky color patch hardly visible through the jungle on right, I jumped over a little broken tree nearby and found the first glimpse of lake and guess what! smile on face,energy in the whole body, steps accelerated, eyes on the right chasing that blue glimpse that kept playing hide&seek in jungle and finally came an open space I ran towards the lake and felt quite happy and calm. I kept walking along the lake and it took me another one hour to reach the campsite. Rara hotel is the only hotel with a forest office nearby and after that an army camp. After reaching to the campsite, I kept my bag aside, walked near to the shore of lake and ran my eyes as far as possible to capture the moment.
Rara lake is a nymph of nature draped in calmness, worth to trek. Beautiful peaceful lake surrounded by greenery that leads to silence of jungle and the whole rests in the realm of snow capped mountains all around.
To see whole lake one has to go to the Murma Top(3630m) that is further a trek of 2-3 hours.
This travelogue was first published by Pahadose.