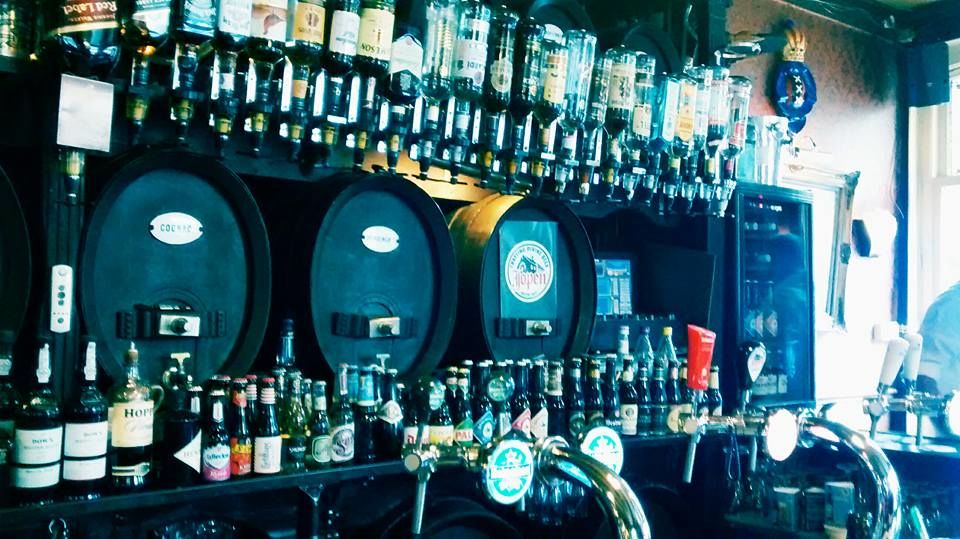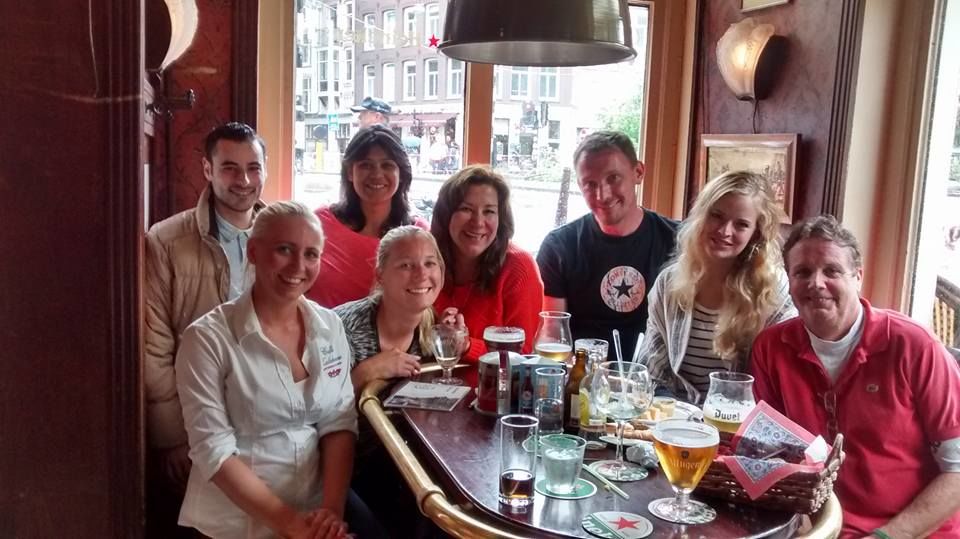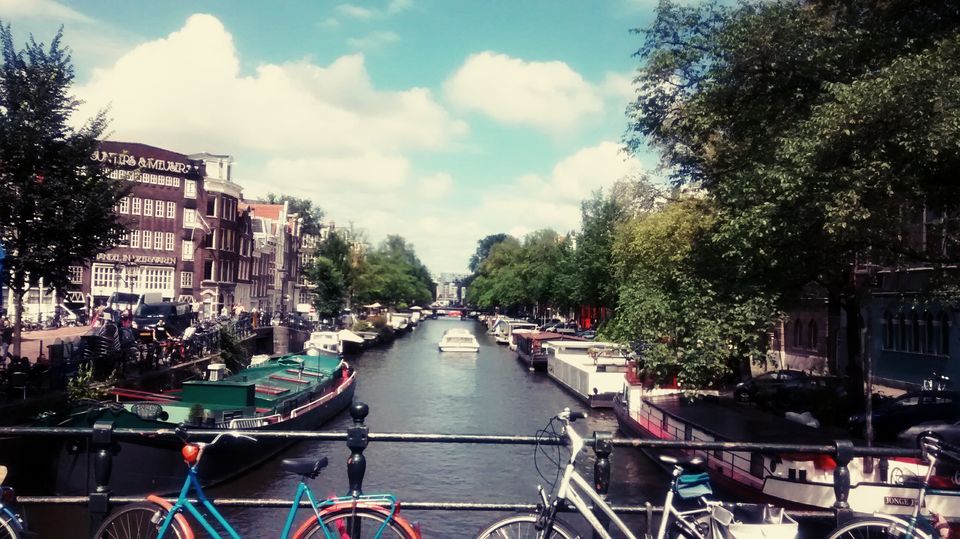 Recently i was in Amsterdam and the weather forecast during that week showed heavy rain with wind. Considering it were my initial days in the city I ventured out for a walk in the the neighborhood. It was a lazy walk in the by-lanes of Jordaan, to get acquainted with the area.
The beauty of the city is alive in any weather and i was happy to be a little soaked in rain. In some time i could sense the increase in rain and decided to enter the next restaurant in sight (Café Kalkhoven).
The place was buzzing as it was lunch time and the weather was playing it's part for an extended meal. I realized there was something more to the buzz, on asking a fellow traveler, discovered that a guy had escaped a near miss, due to the stormy weather a 200 year old tree got uprooted and fell on his car.
The area was barricaded, police and fire brigade were at work to get things back on track. In this calamity there was something that bonded us as a team in the cafe. I have been thinking, what got us together as a community? It was the need of being wanted and loved in this situation. no matter from where we are, our basic needs are the same. We spent the a lot of time in the cafe sharing our stories and experiences.
There is a strong desire to get accepted by each other, and our anonymity helped us break barriers faster. People wanted to help the guy whose car was damaged, the staff at the restaurant treated us with lots of care and warmth.
The storm did fade away eventually and we managed to reach our destination safely. Life reached back to normalcy and we made friends.