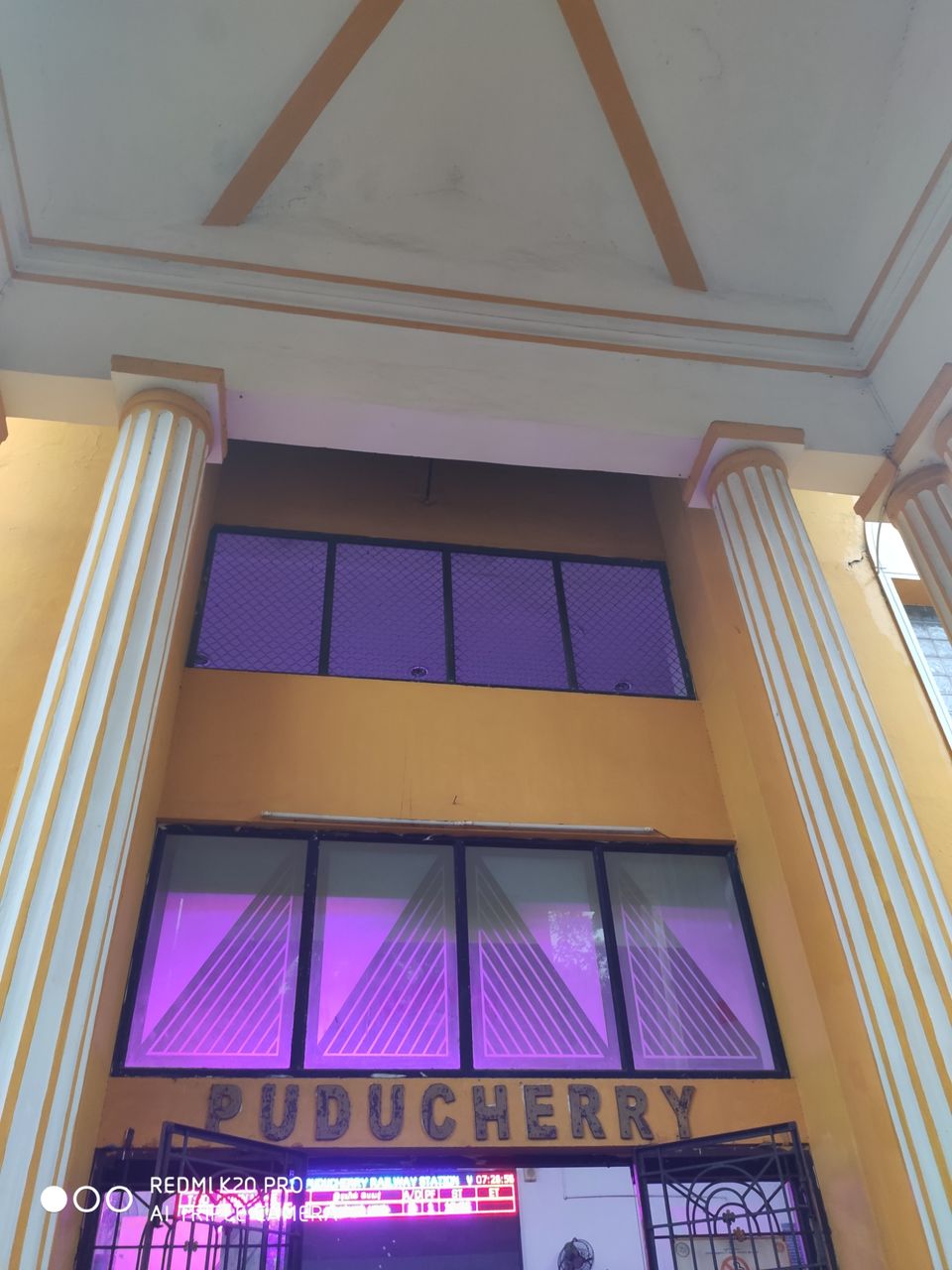 Friday night we left from Bangalore to Pondicherry, our train was at 9 but we were late due to traffic as well as we thought our train was at 9:30 , fortunately we got our train and we boarded it.
As this was our budget trip we had booked train through IRCTC website which costs around 350Rs.
As we were late we didn't have our dinner so we has in station itself so the food cost us just 120 for 3 members.
The journey to Pondicherry started, as we were just group of three we played dumsharas and ludo and did a little bit of time pass but we were tiried due to work so we went of to sleep early at 11pm.
We reached Pondicherry exactly at 7:15 in the morning.
We were staying in "NOMAD HOUSE" which was a hostel we had booked it through booking.com
We landed in Pondicherry and it was raining, we had to go to hostel we asked the auto but they we telling 250Rs which was very costly but nevertheless we talked to many auto and one guy agreed to drop us to our hostel at 100Rs so its a pro trip that we should not agree at one go to the price what they say.
We reached our hostel at 8am but the hostel incharge told us we would get beds as there were guests already the check-in time was at 2 in the afternoon then we were confused where to find stay but the hostel incharge was so good he allowed us to freshen up and keep our luggage in one room.
We were ready to find the treasures of Pondicherry
But it was raining in the morning so we asked the hostel guy was it raining from yesterday he told us it was surprise for them as well but we didn't wanted to take chance so we hired a rental car. We booked the car from b2 travels which was at 1500rs for 8hrs and 80km. You can also get scooty from the hostel as they provide it for rent week day 300rs and weekend 400rs they charge it is also for 8hrs.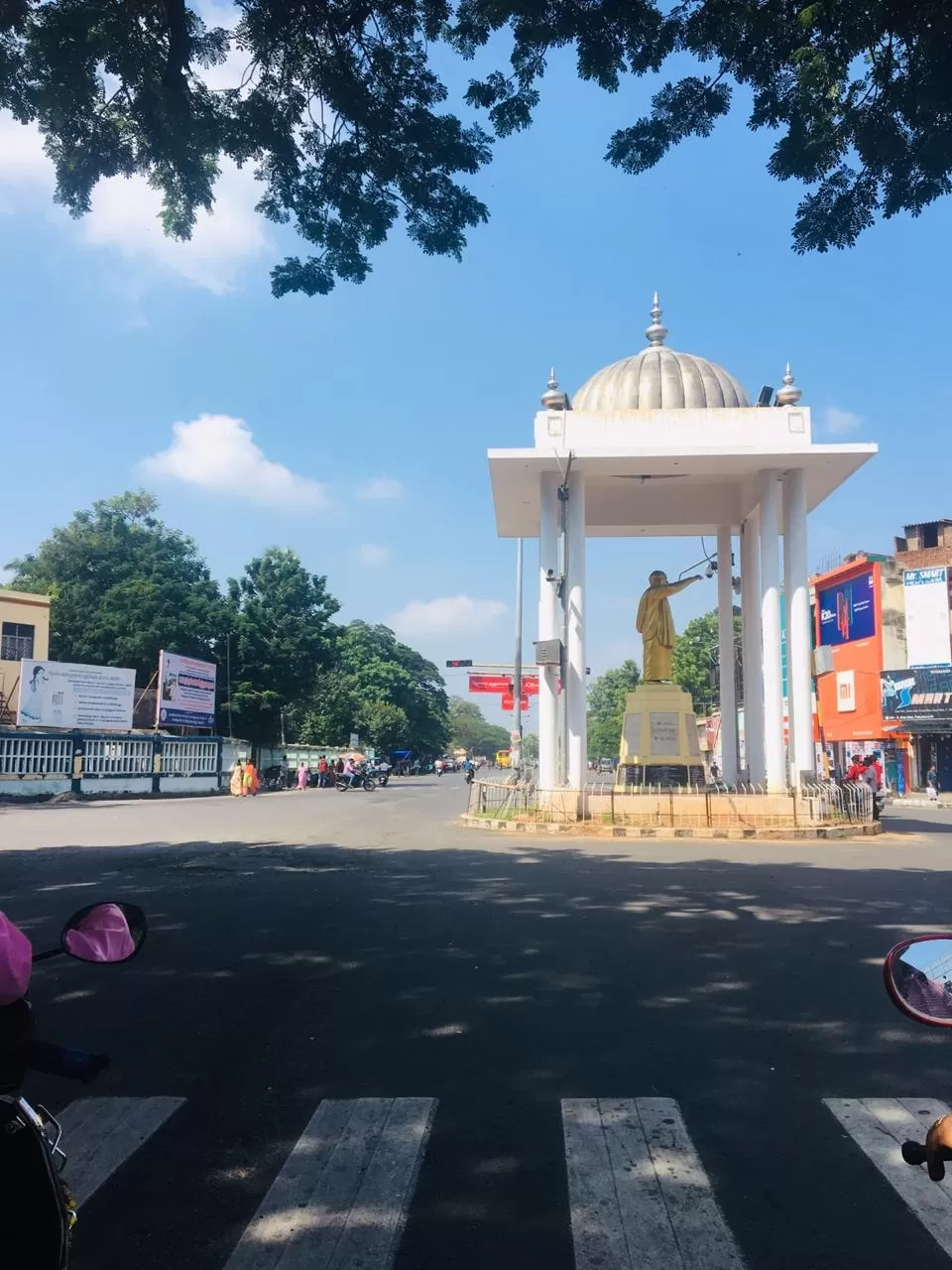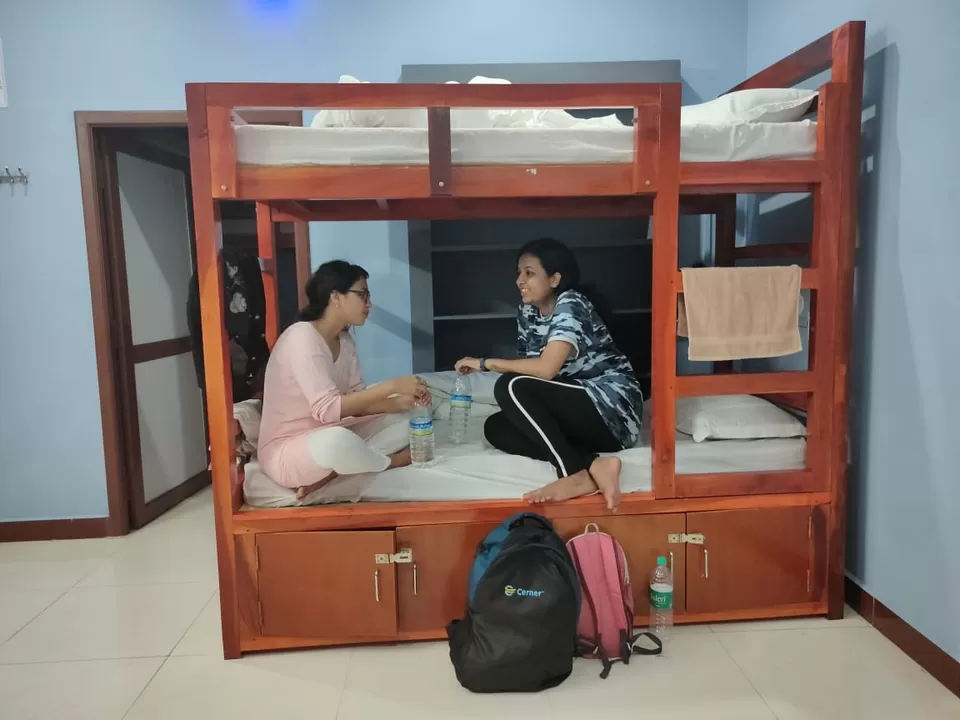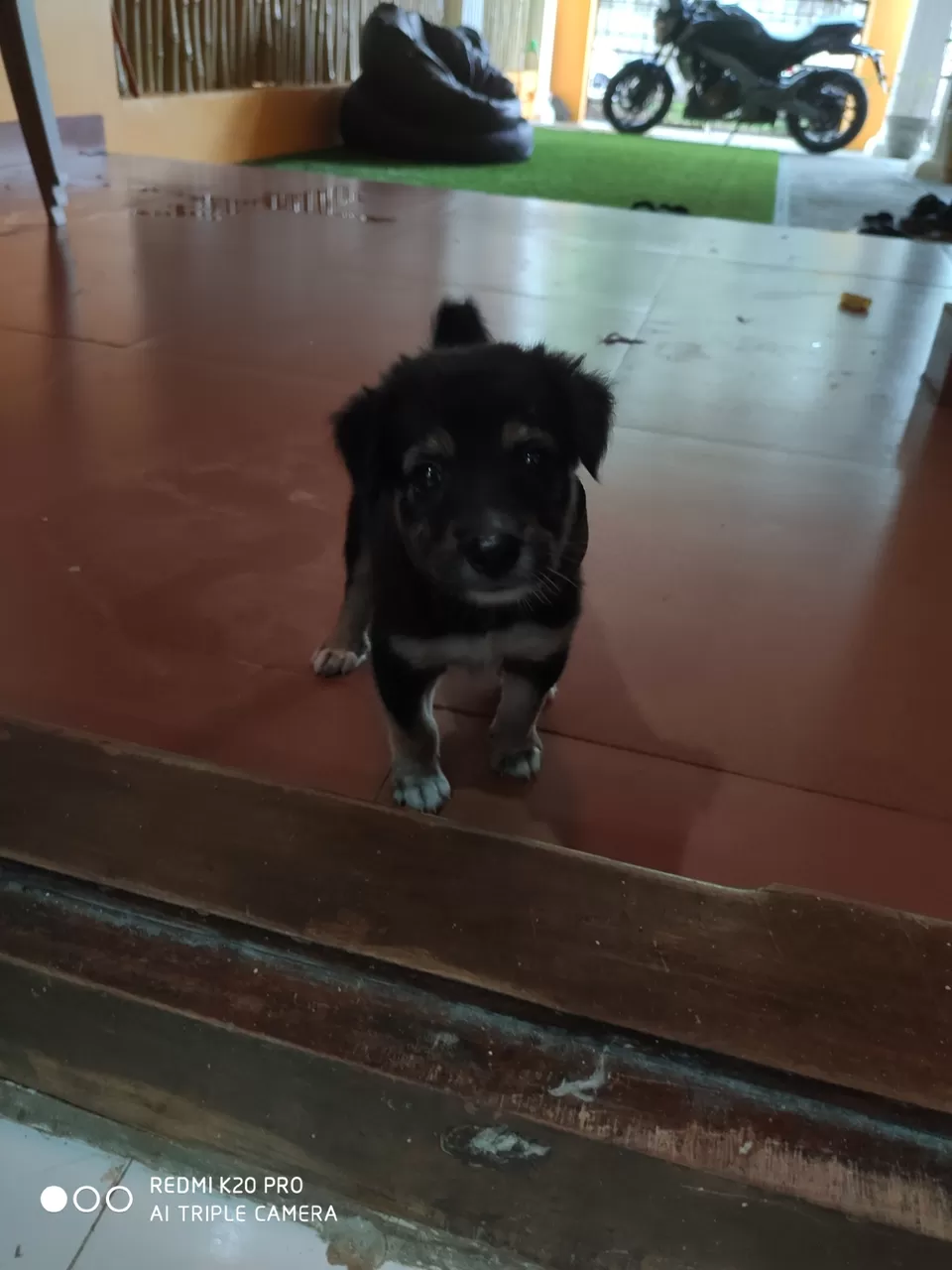 The car we booked arrived at 9:30am we left to "CAFE DES ARTS" to have our breakfast we had a good breakfast and a yummy hot chocolate. Here the budget depends on ur tummy size 😜.They had nice painted walls where u can get good photos.
It's a pet friendly cafe as well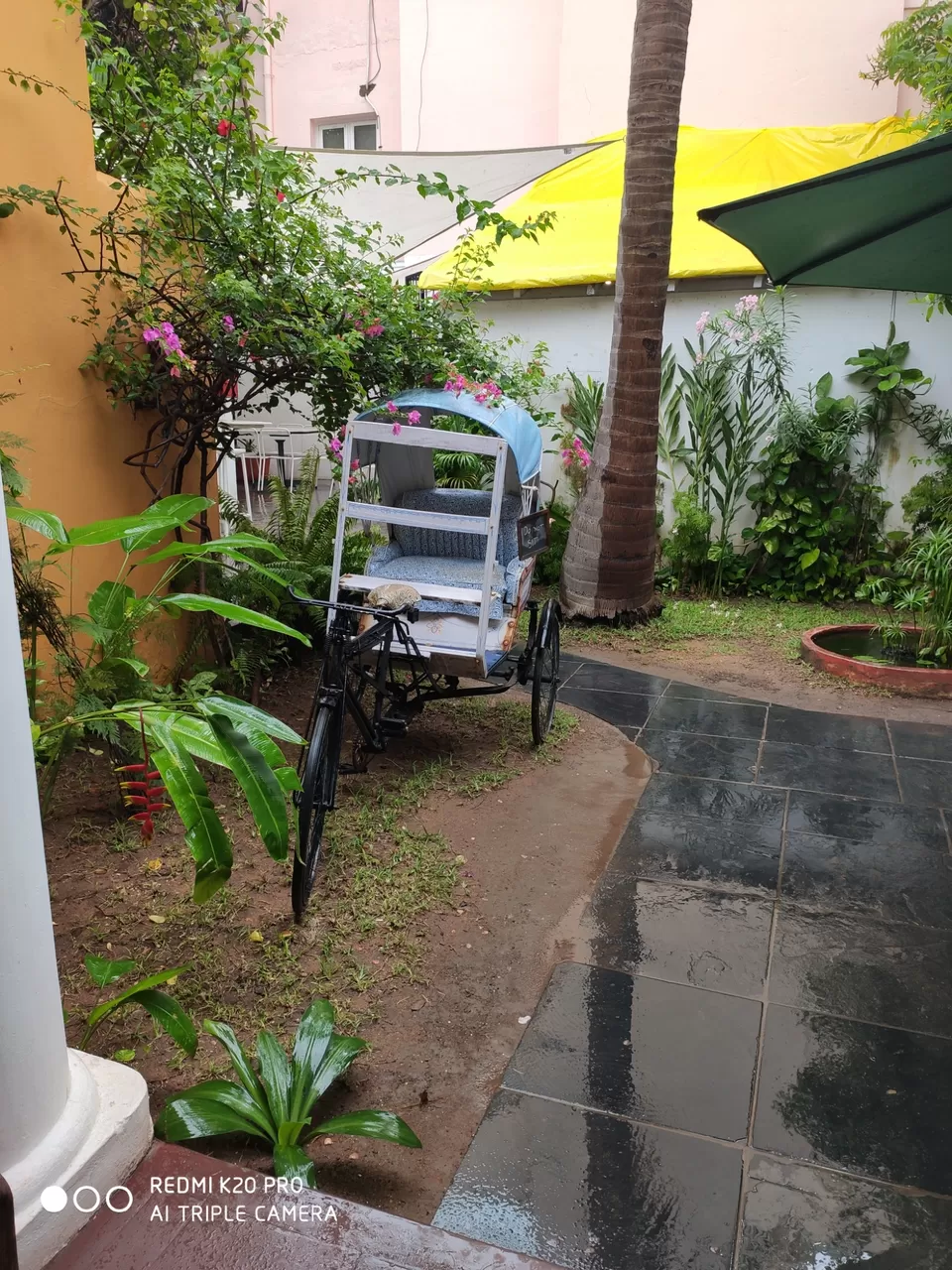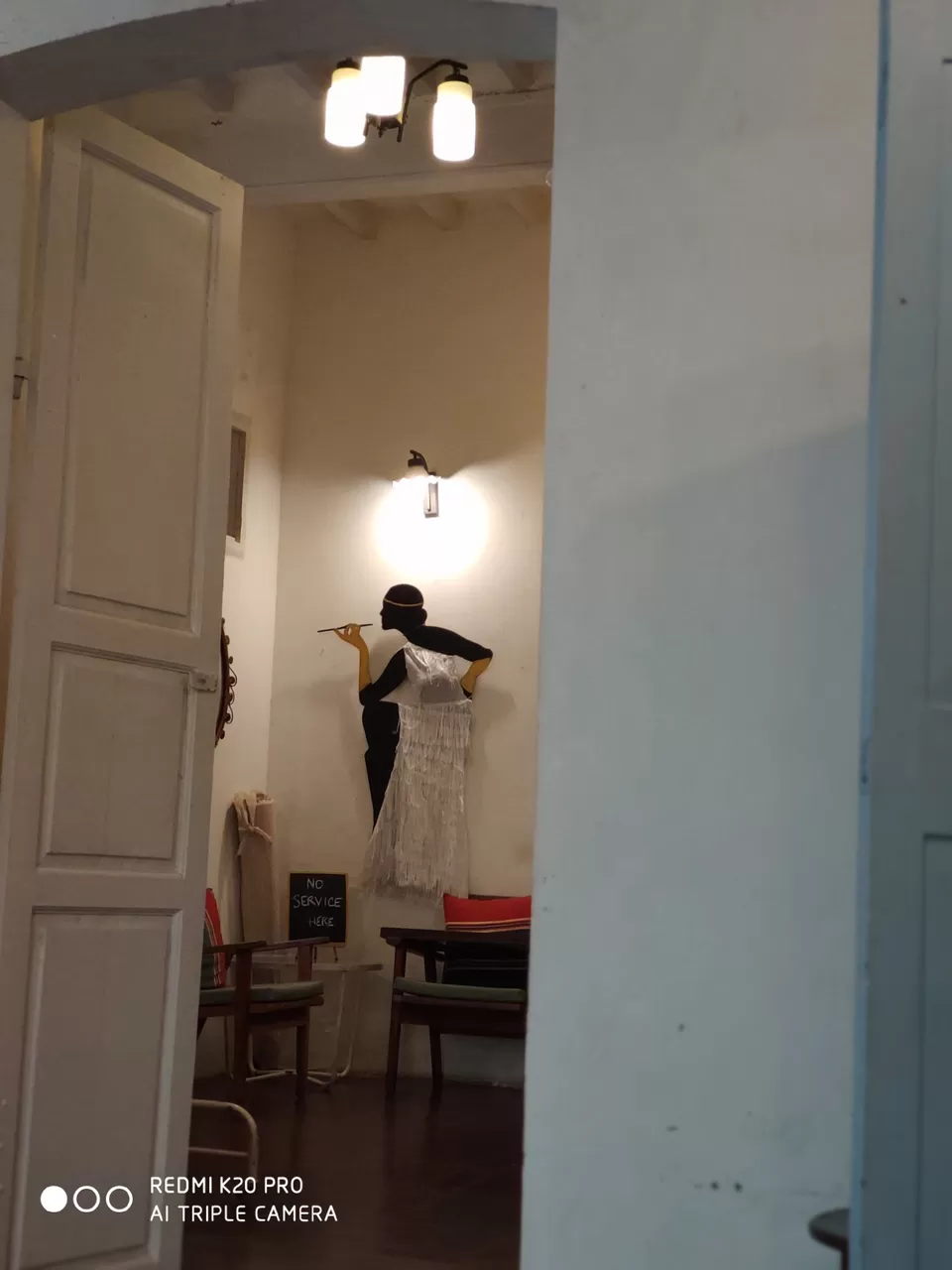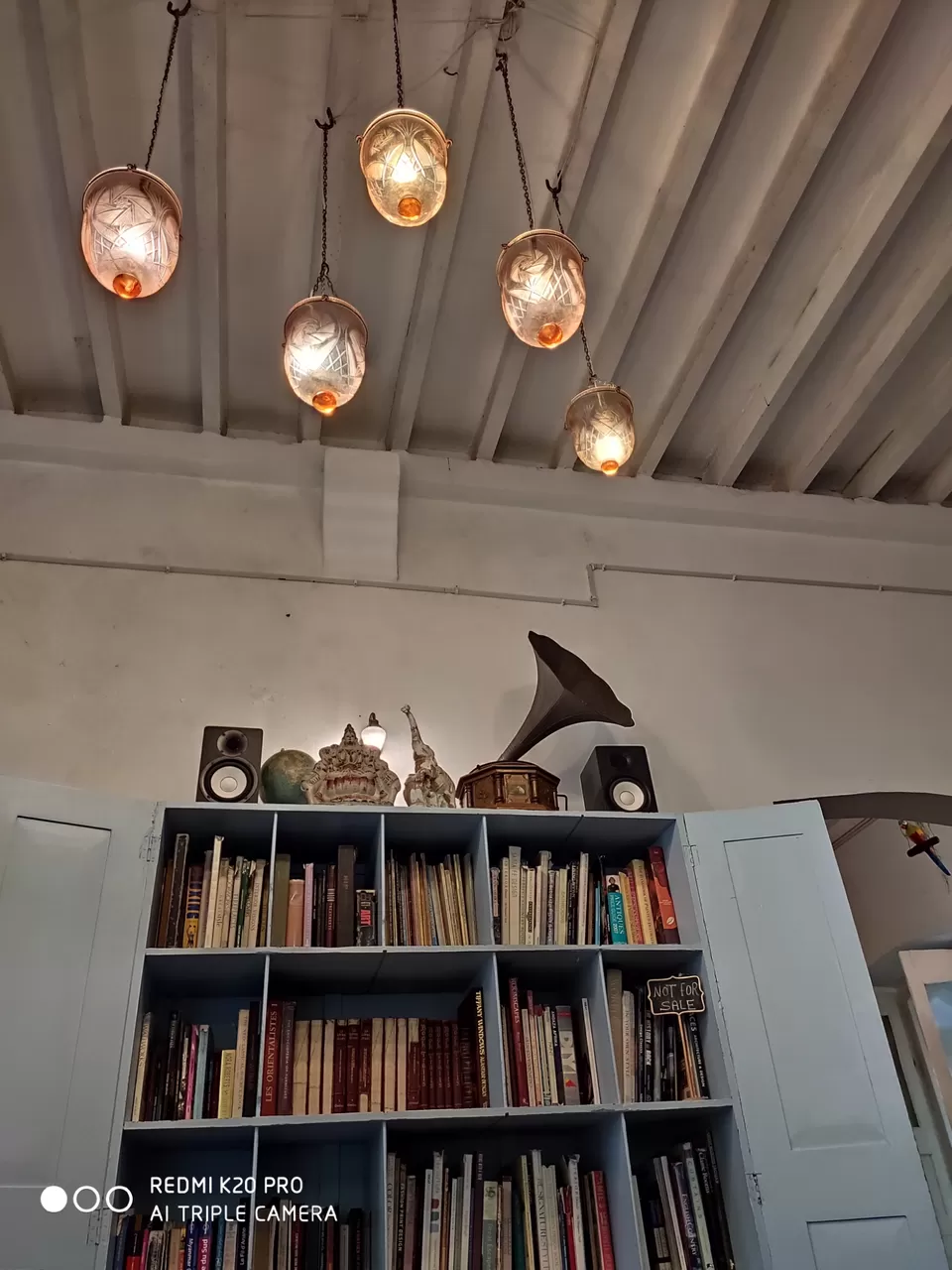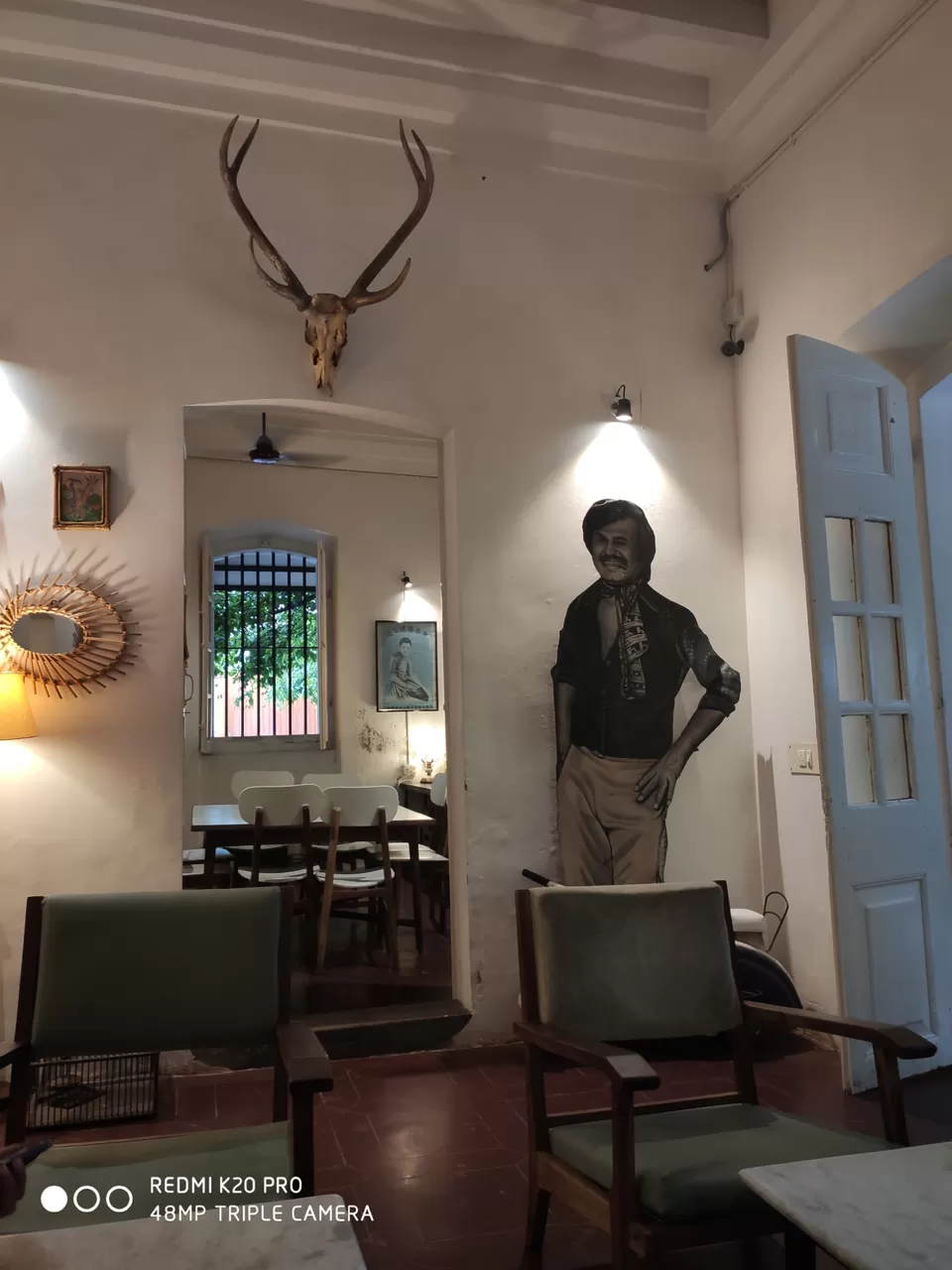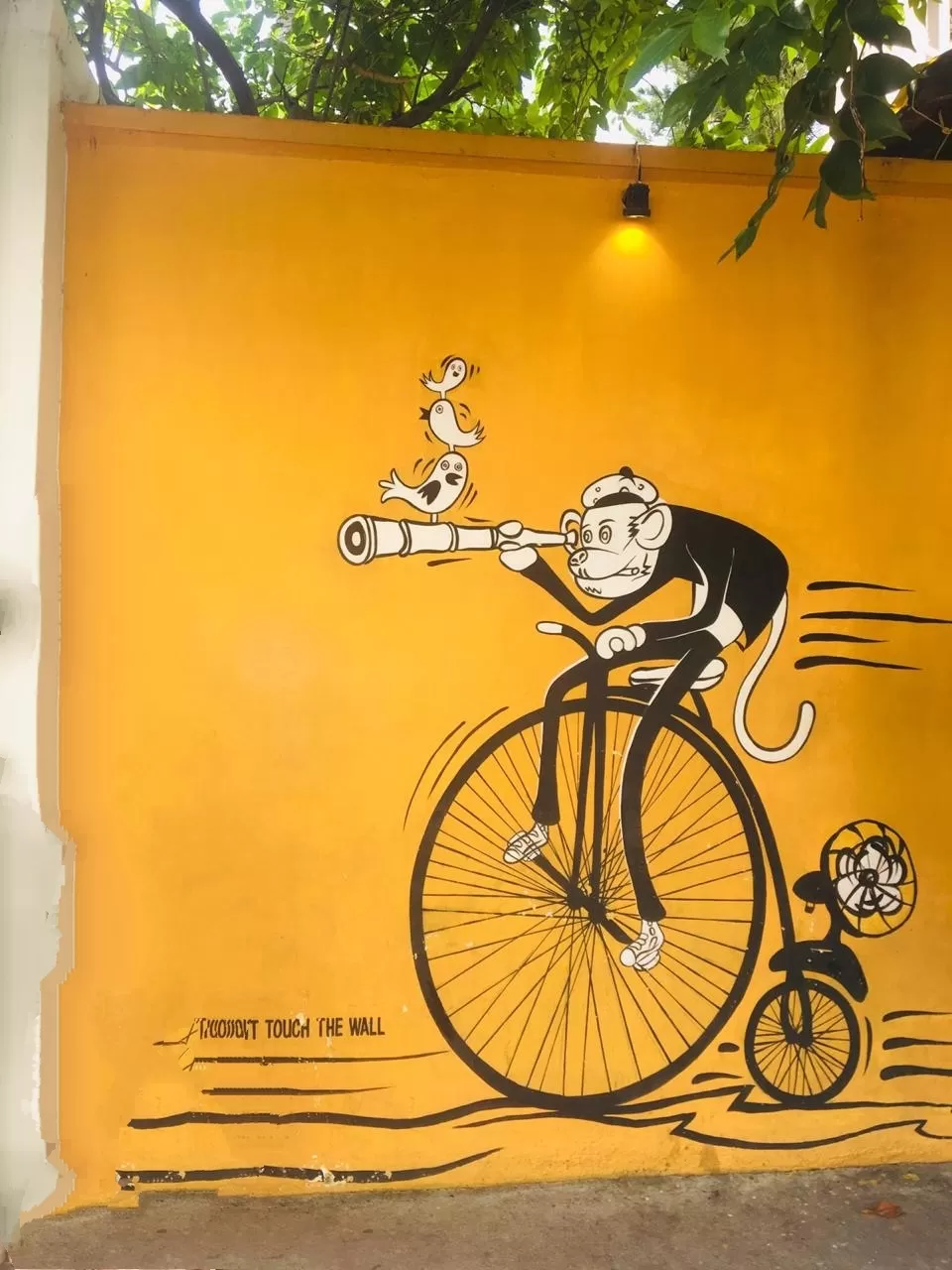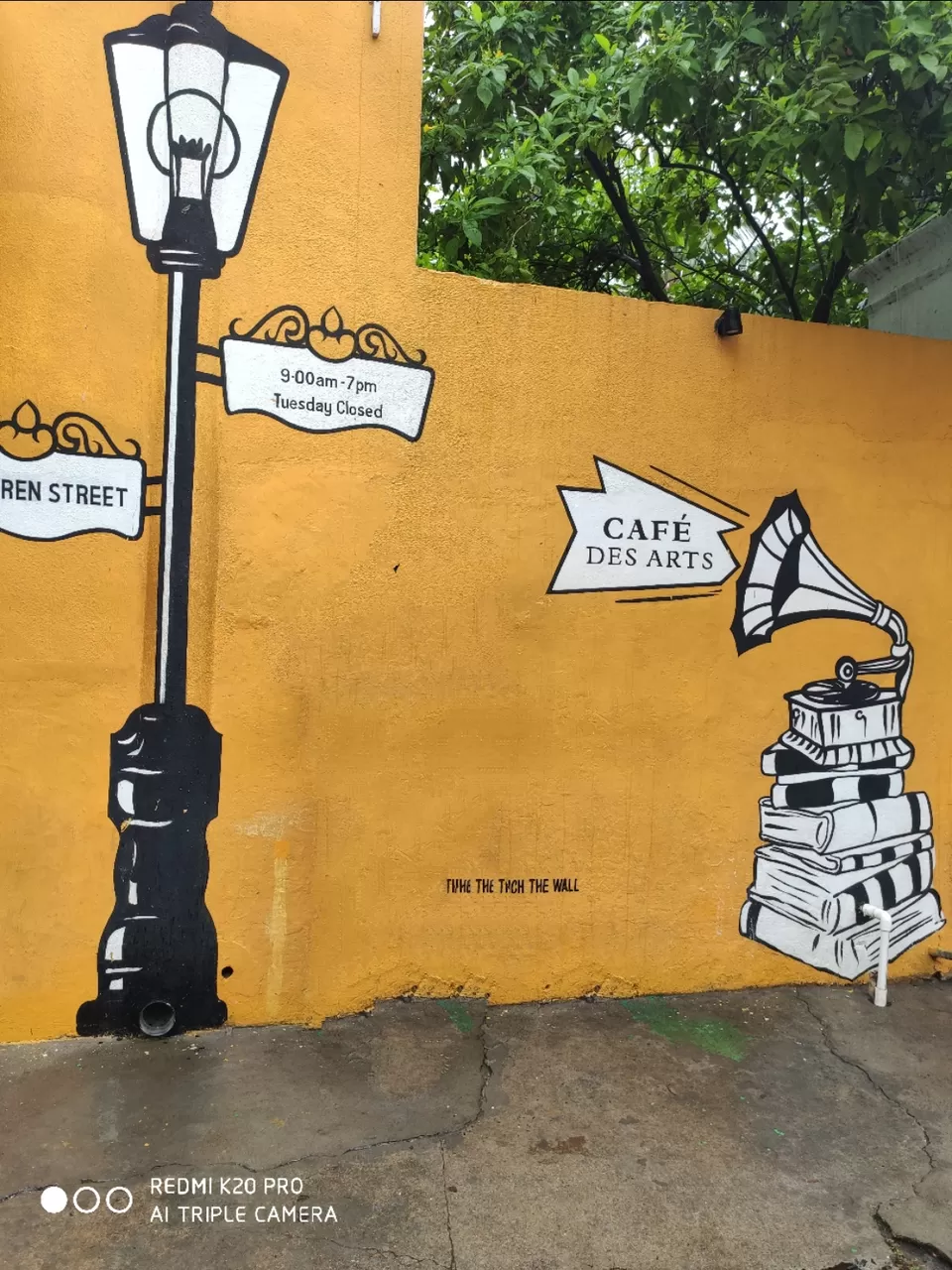 We roamed the street and we went off to "AUROVLIE" it takes around 15-20 min to reach and it was 11am ,we paid for the parking charges of 20Rs and we had to walk for 500meters to the INNOVATION hall there we get free visitors pass to see AUROVLIE from out side from the ticket counter we have to walk around 2-2.5 km to find our destination. The view was amazing and we got some good photos roamed there for a while and the AUROVLIE was under maintenance when we had gone so we couldn't go inside. There are shops in and around when you get all home made jam, cheese,bread we couldn't go due to time shortage as we had to cover the maximum places. We came back to the car to head to our next destination.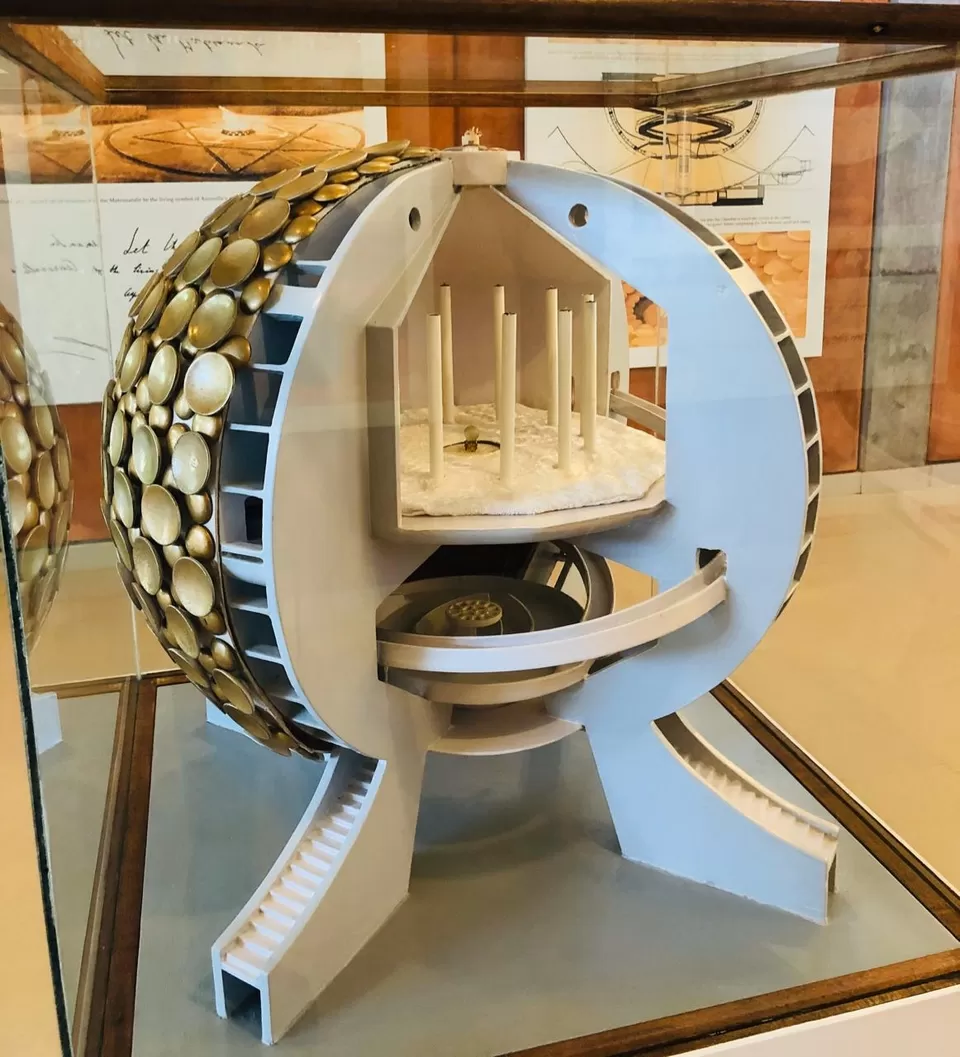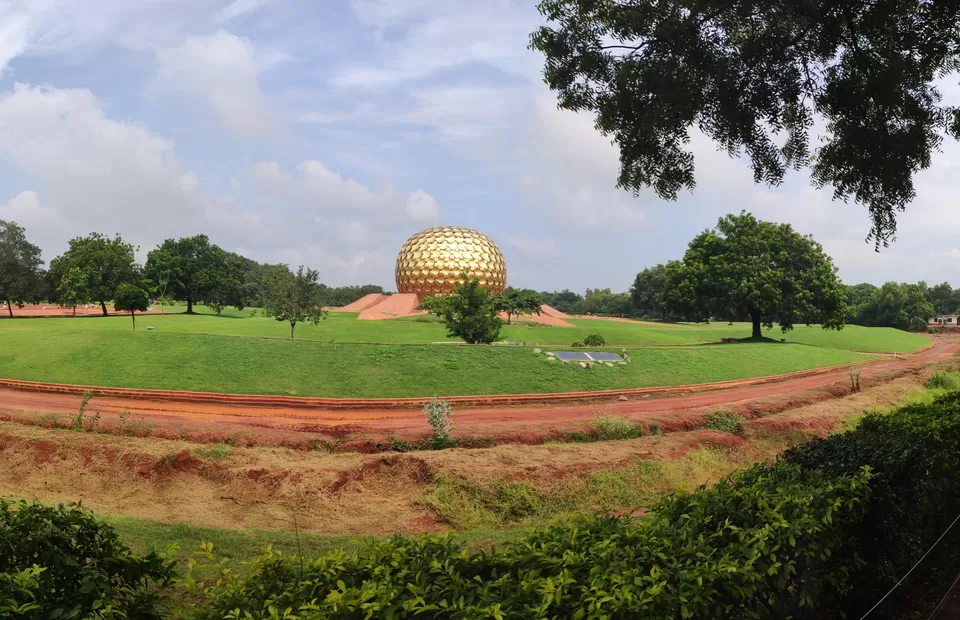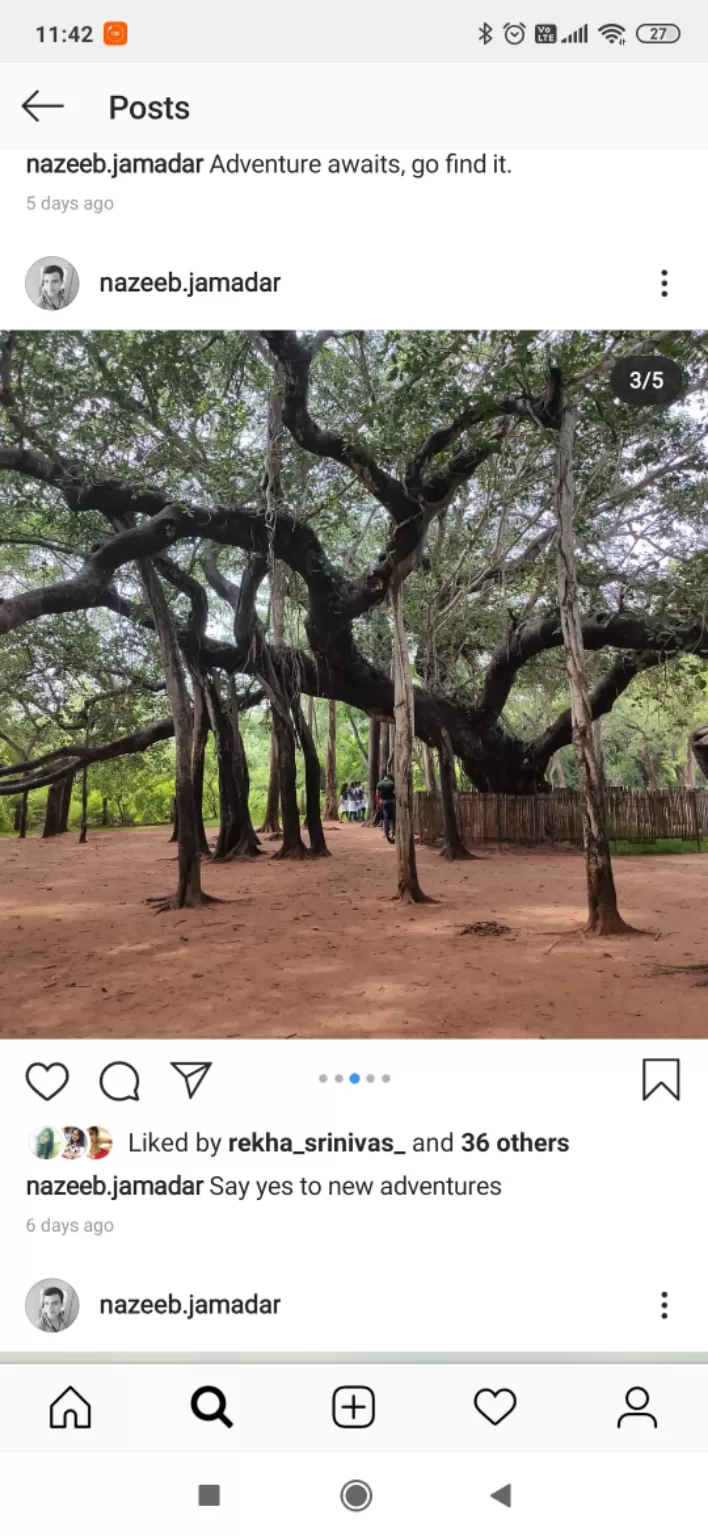 Serenity beach:- We reached here around 12:30pm and it is a good place to visit if you are a beach lover just to walk on the shore as it was deep and the sand was different from the other beaches i have been so we didn't like that much but still we played and in water for a while and had some photo session📸 and we headed to our next stop destination.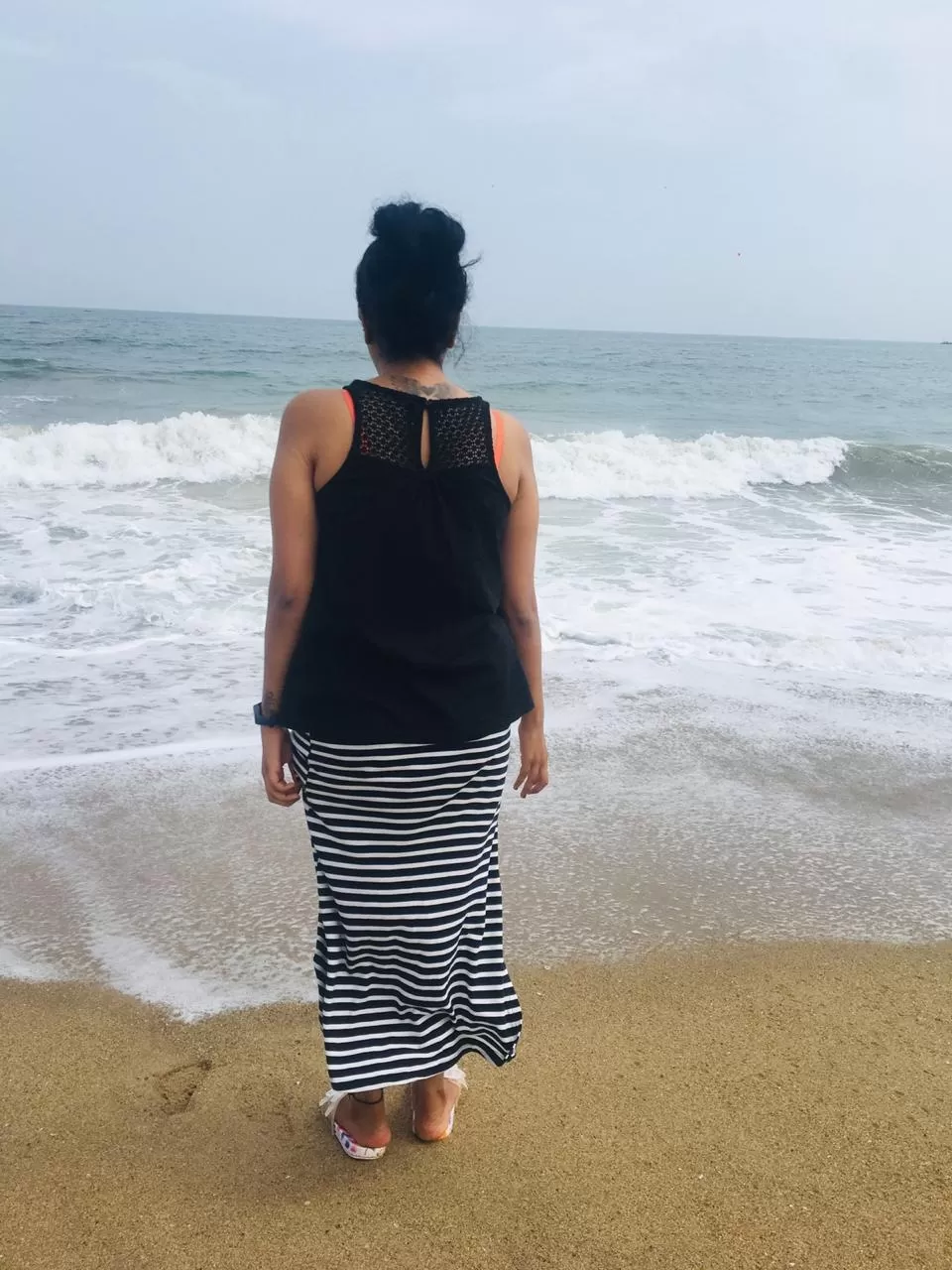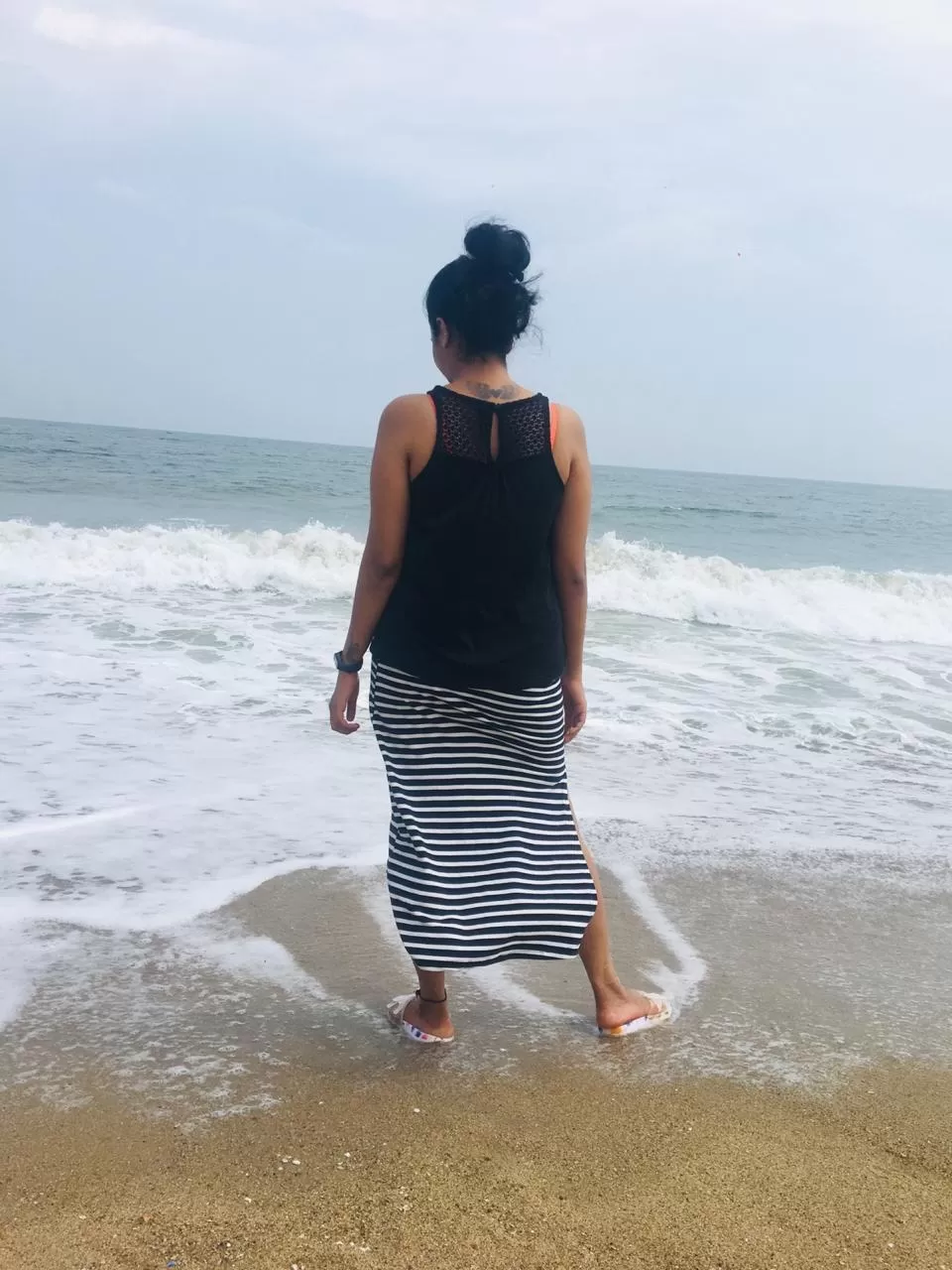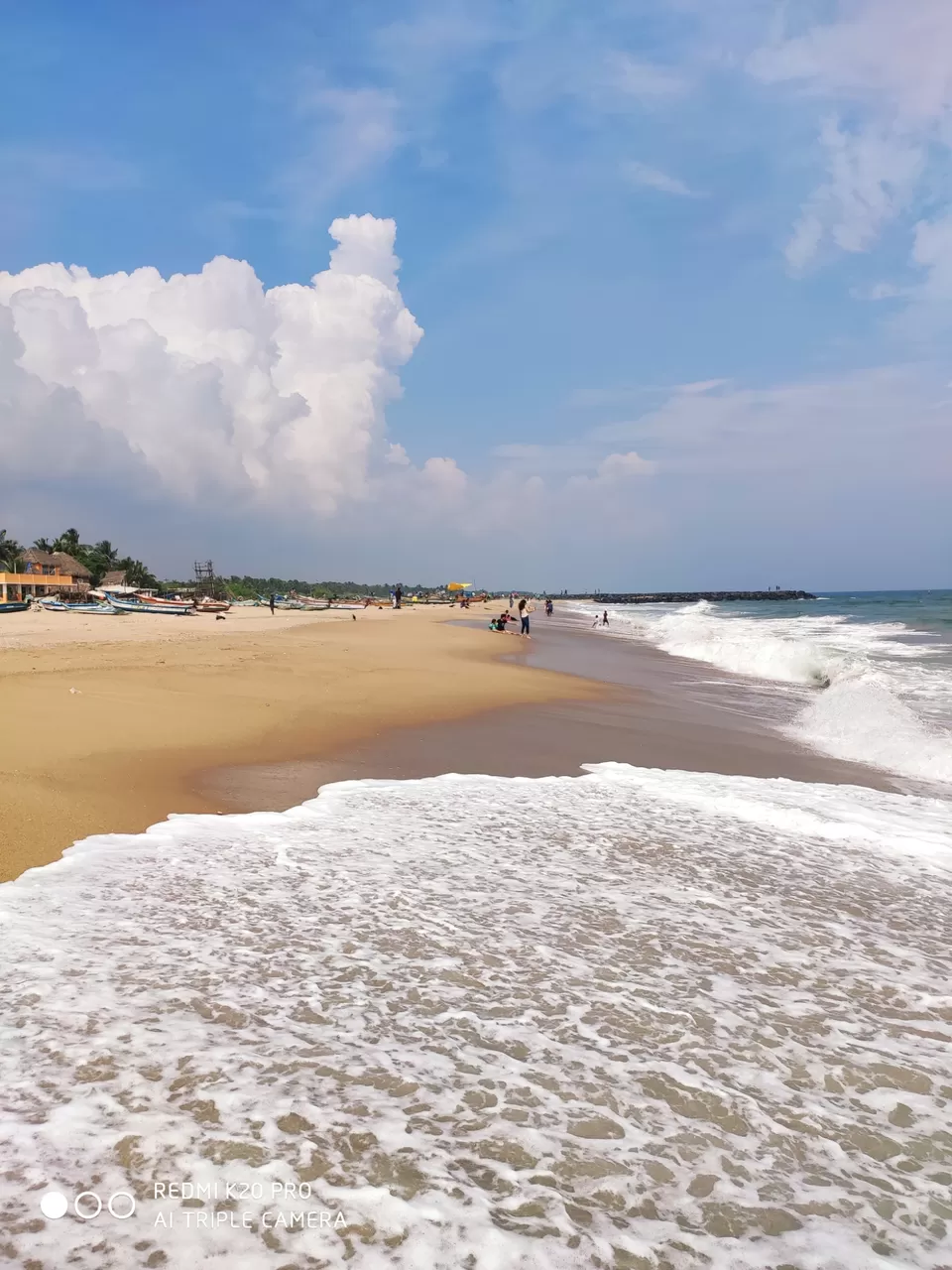 As it was 1:30pm we were hungry so we went to a famous biryani place called " HOTEL SRI KAMATCHI BIRYANI VEED" it was fully rushed so we had to wait for 20min,we sat and too a rest and after 20min our name was called. The food is served on banana leaf we ordered chicken biryani and a mixed plater which had chicken and fish starter. We also ordered grape lemon juice which was really good and a must try. It was 2:30pm we left to "PROMENADE". On the way we stopped at the street shopping lane got hands on some good clothes like jeans jacket which costs us only 600rs the material was good and worth the price.
We reached " PROMENADE" as ot was 3pm in the afternoon we didn't wanted to roam in that sun so there was a tourism exhibition was going on we went over there to explore we shopped few things.
Then around 4pm we roamed the beach a big long stretch where u can walk on the beach side we can't play over there as they have put rocks we can sit on the rocks and have a nice view of the beach and if ur photo freek you get nice painting with vibrant colours on the walls of the street u can get nice photo and we went to our next stop which was "AUROBINDO ASHRAM"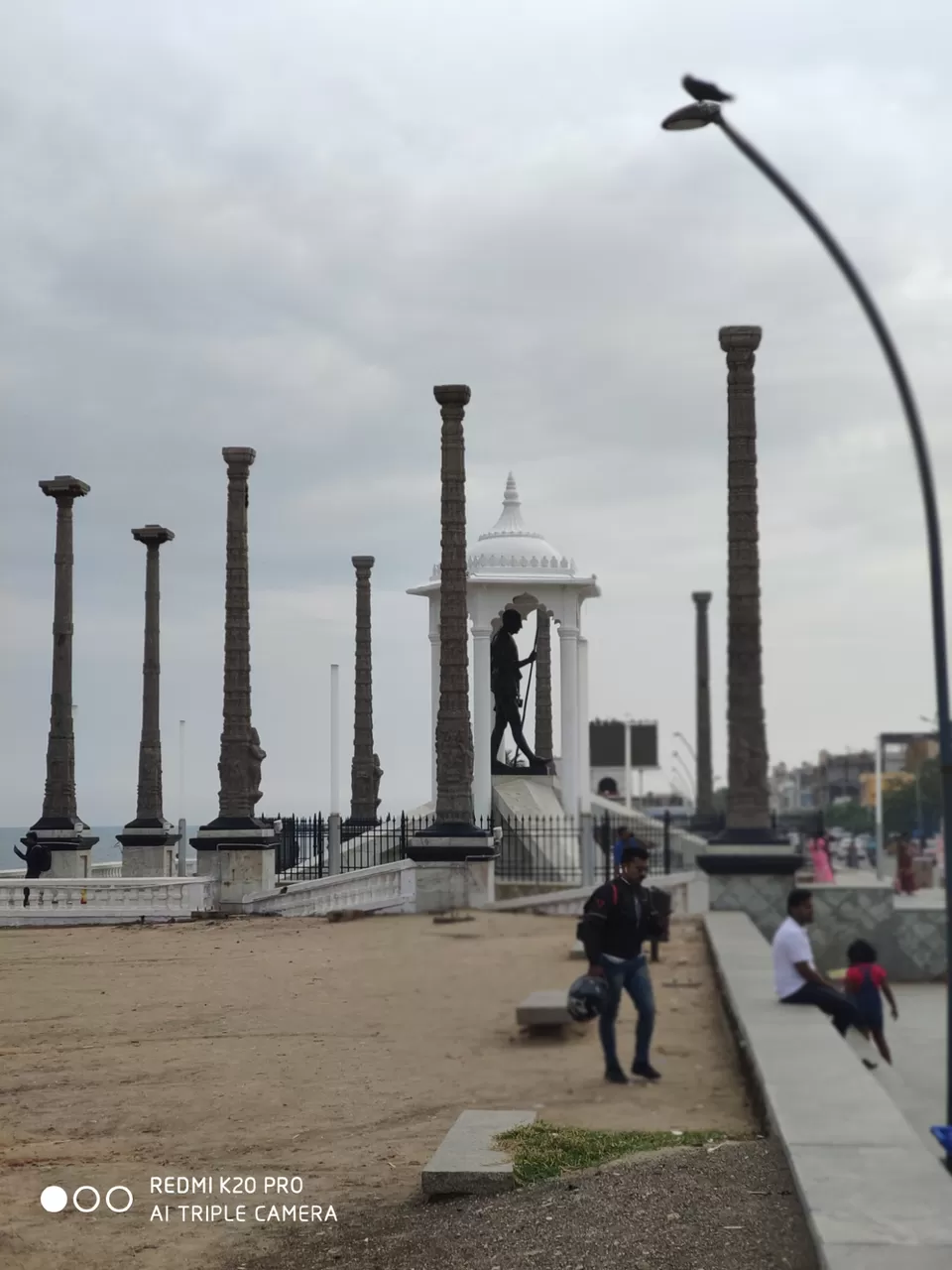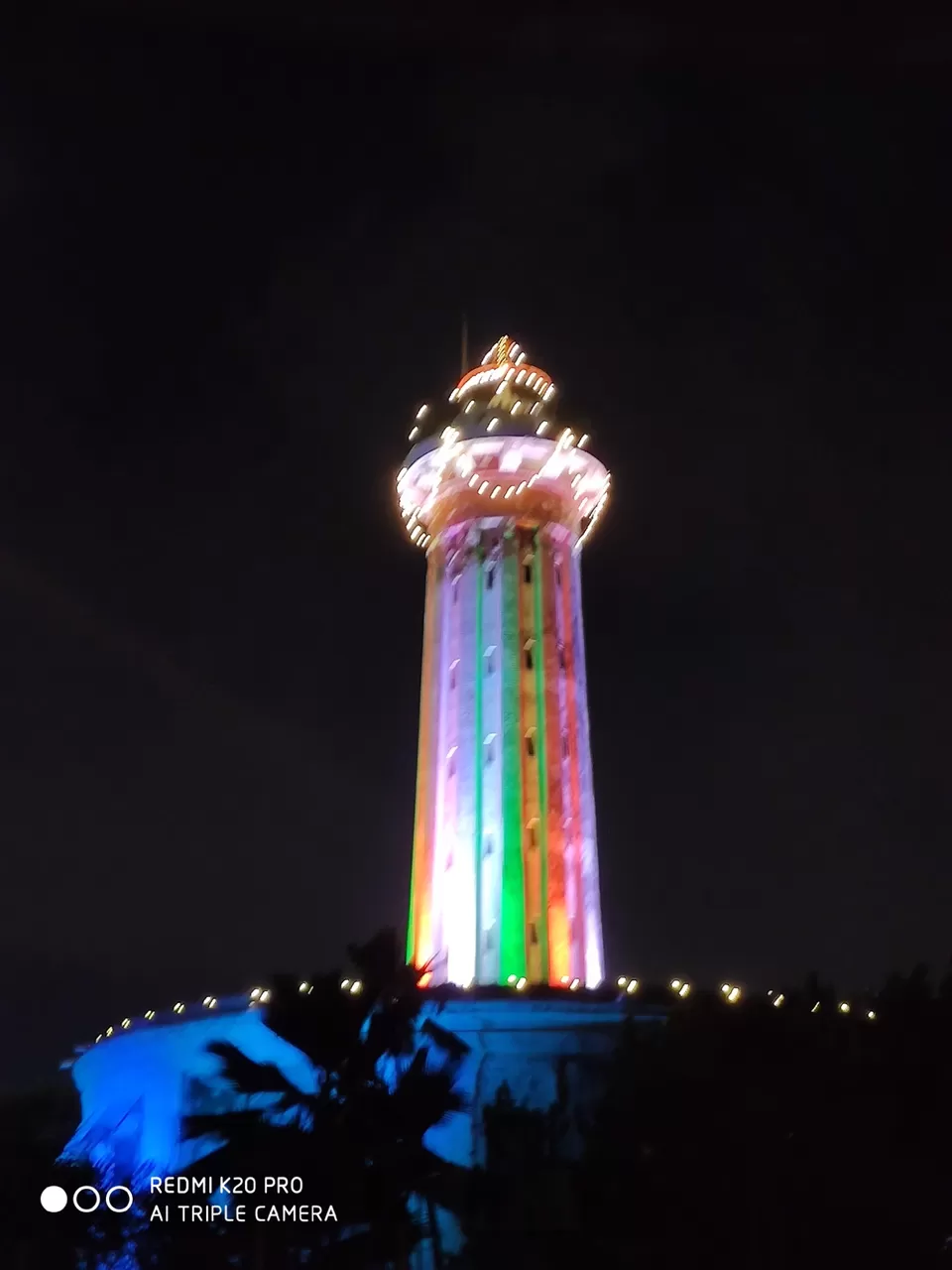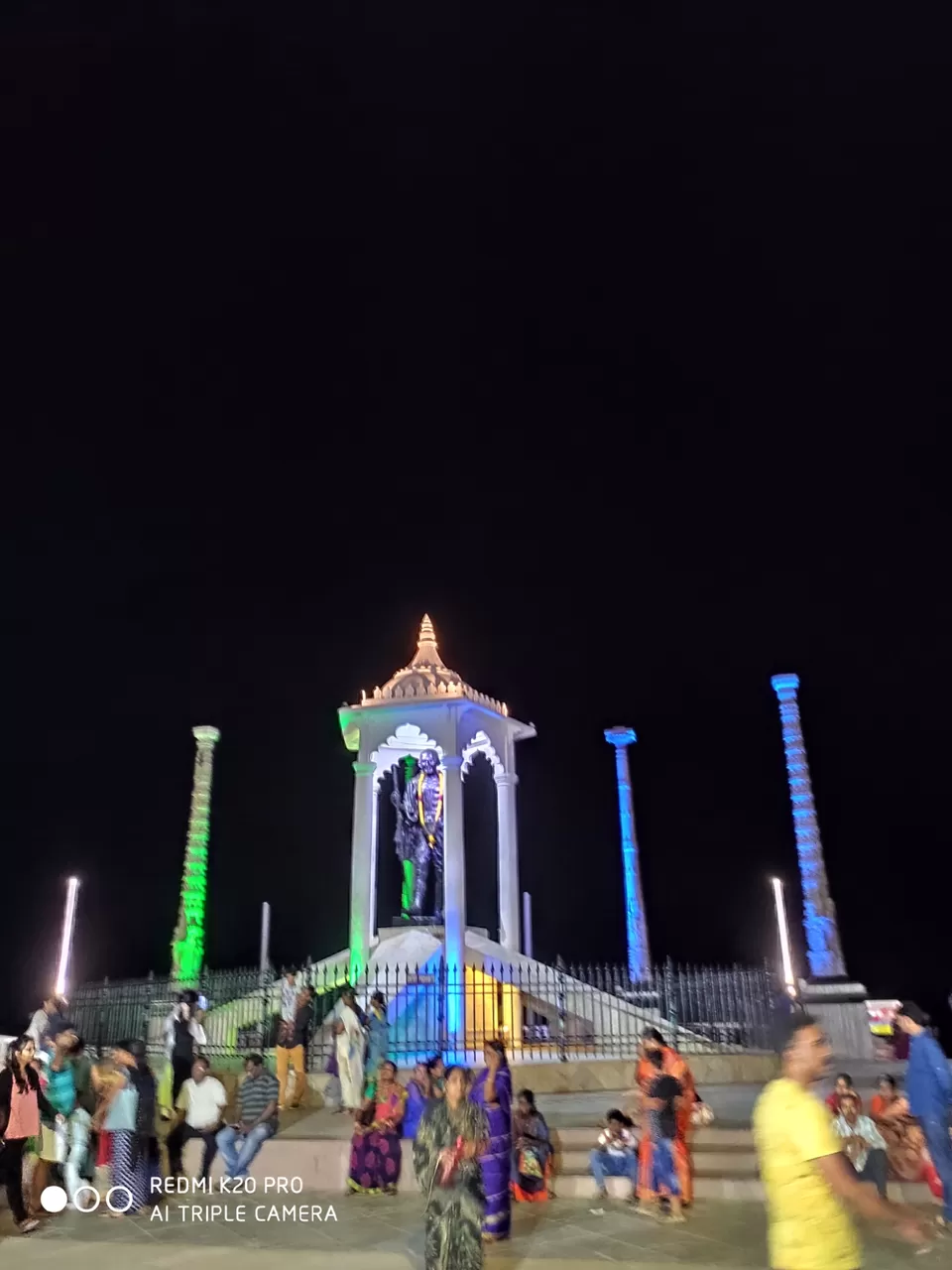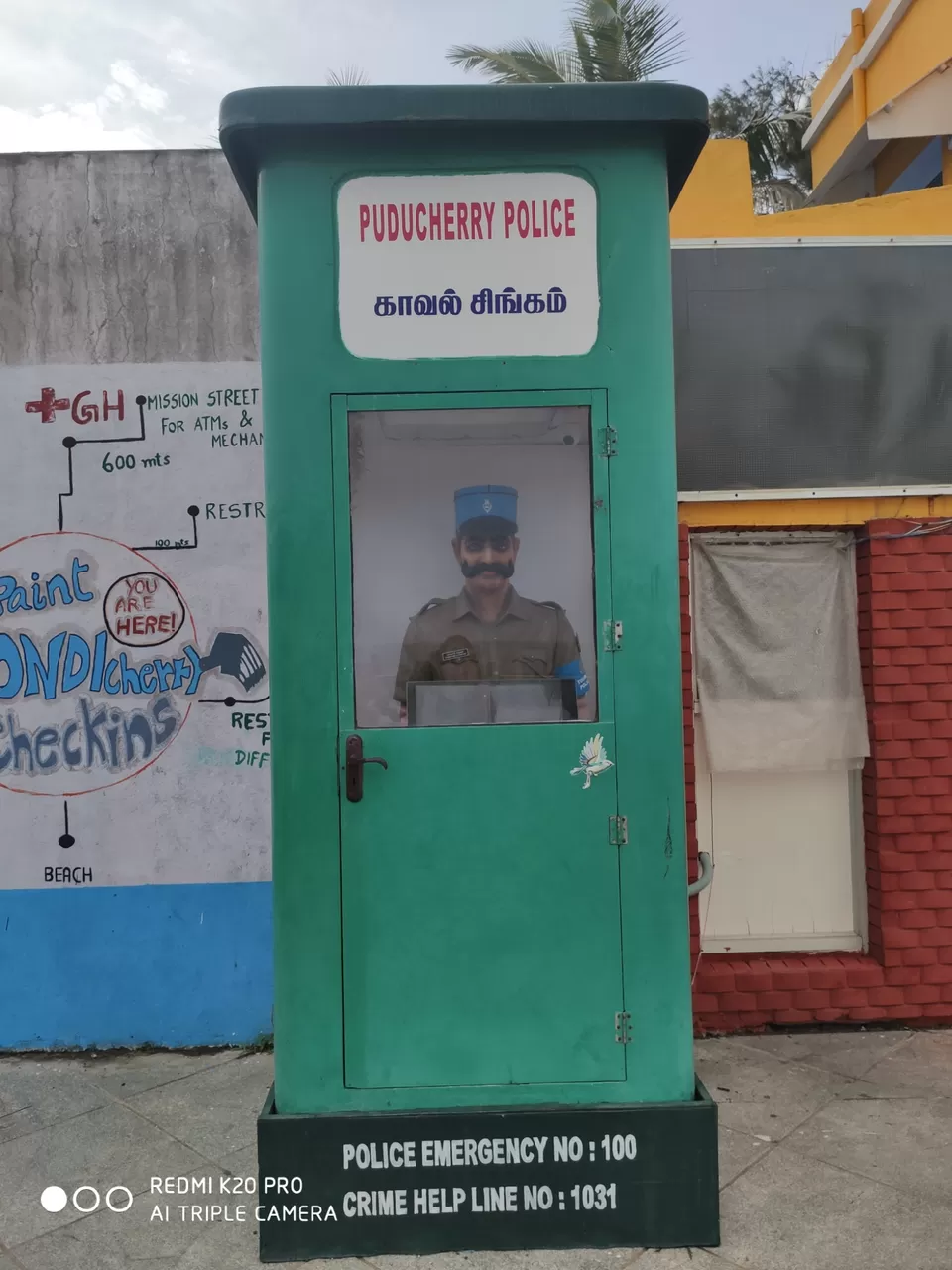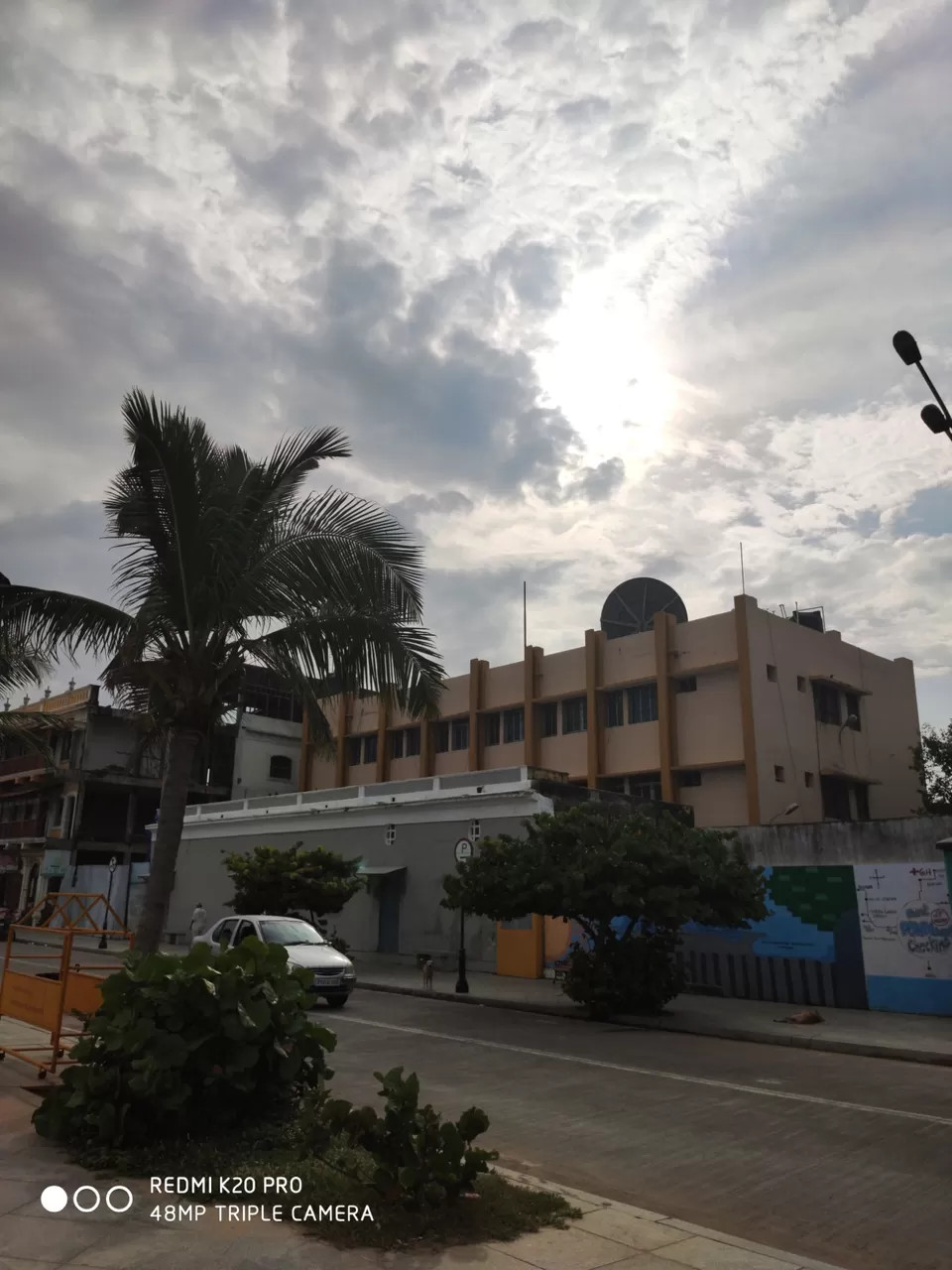 There your phone are told to switch off and the silence is one of the best thing u get to see nice flowers and squirrels. It's a very calming place.
It was almost around 6pm we were tiried and 8hrs time for renting the car was also over so we thought we will go back to hostel rest for a while and roam in night on the streets of "WHITE TOWN".
We took a nap got up at 7pm got ready and took the scooty for rent from the hostel incharge. We have to pay 1000Rs deposit for the scooty. We went to "SOUTH BOULEVARD" to explore the street food you get many options. We roamed the street we went to the"PROMENADE" beach area spent some time over there and came back to our hostel around 10pm in the night
The hostel was good we had board games,cards,uno to play we met a guy over there who became our friend we played games and the day 1 of our journey was over.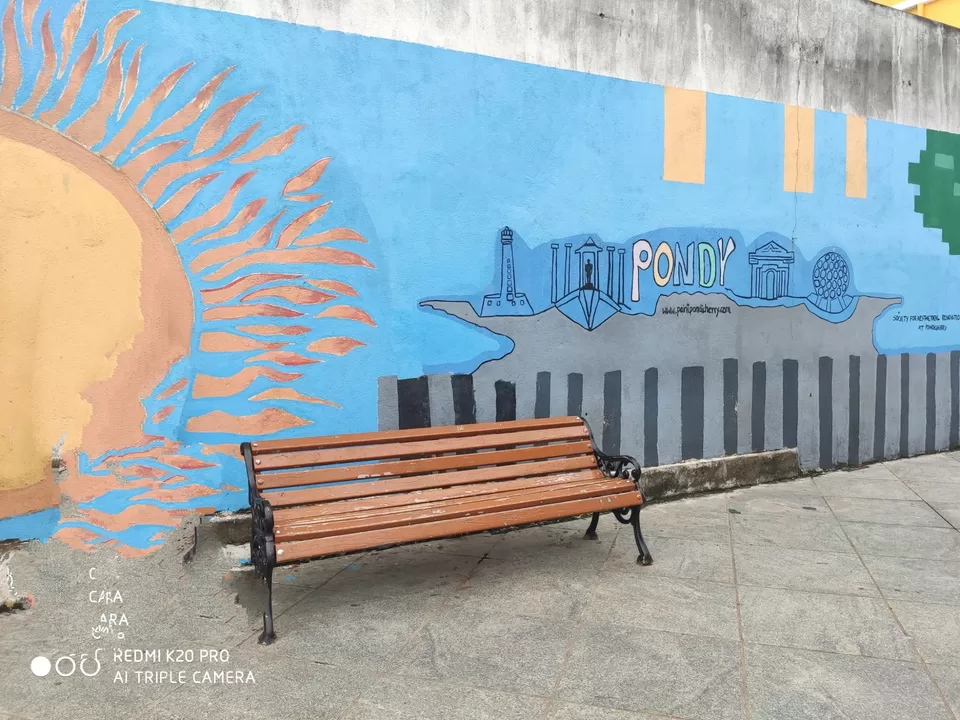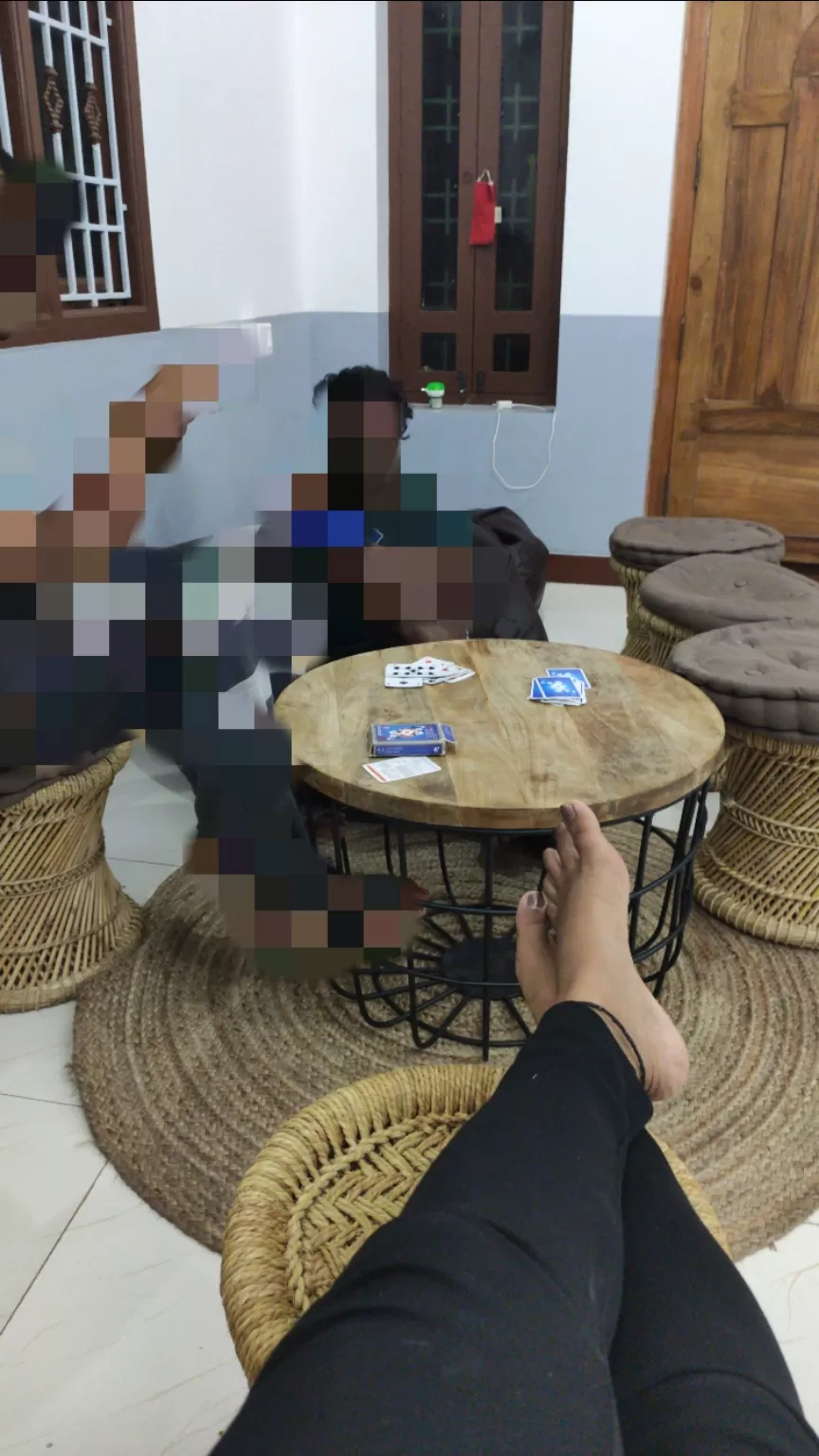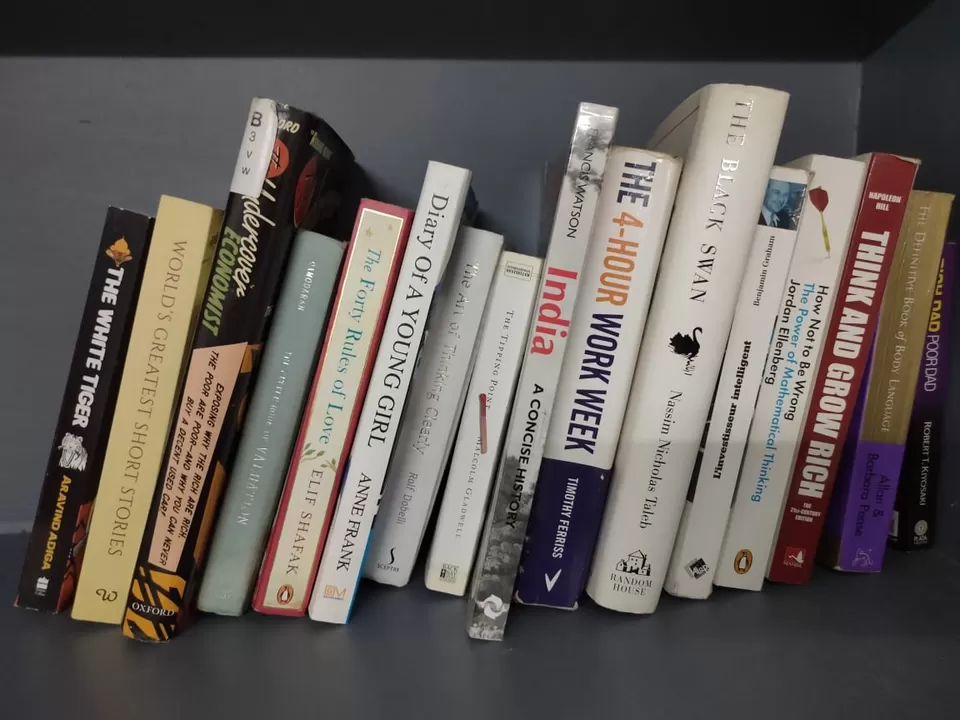 We got up at 8:30am got ready and left for the second day as we had paid the hostel incharge the deposit for the scooty we took the scooty and left to have breakfast in " BAKER'S STREET" it was amazing.
After breakfast we left to "BOTANICAL GARDEN" the entry fees was 20rs for each we roamed around the garden took some photos and there was a aquarium we went to see that entry fees was 10rs each person.
From there we just started roaming on the roads of "WHITE TOWN" to explore the colourful city and get good photos. Next next stop was "CRAFT MARKET"
which had locally made bags,pots,cups,toys,dream catcher,fairy lights etc. We roamed all over the market it was already 2pm in the afternoon.
We went to have lunch in a cafe called "HOPE CAFE" which was very colourful and vibrant.
The welcome drinks was served which had name 'Love' , 'Joy' , ' Happiness' it was an interesting concept as well the juice were made with organic products like hibiscus.
The staff was very good. After lunch we left to "PARADISE BEACH" which was 10km away so we left around 3:30pm from the cafe.
The beach was very good,clean,not crowded and a very good place to play in water,and a nice view of sunset can be seen as get to see river on one side and beach on other side. We were there till 6 saw sunset ate good prawns fry and rode back to our hostel.
We came back to the hostel as we were dirty after playing in beach we took bath we had no more plans so we took rest as our bus was at 10pm before i had mentioned we got a friend in hostel he told us about AUROVLIE , AUROBINDO ASHRAM, and played games for a while and it was 9pm we thought of going to"PY CAFE" as it was a weekend they asked 100rs entry fees which we didn't wanted to spend so the new friend of us suggested " CAFE EXTASY" which had good pizzas and we had food and went to catch our bus.
We got auto and we did tata bye to our friend and we went to our bus stop boarded the bus and came off to Bangalore ( Silk Board )at 6am in the morning.