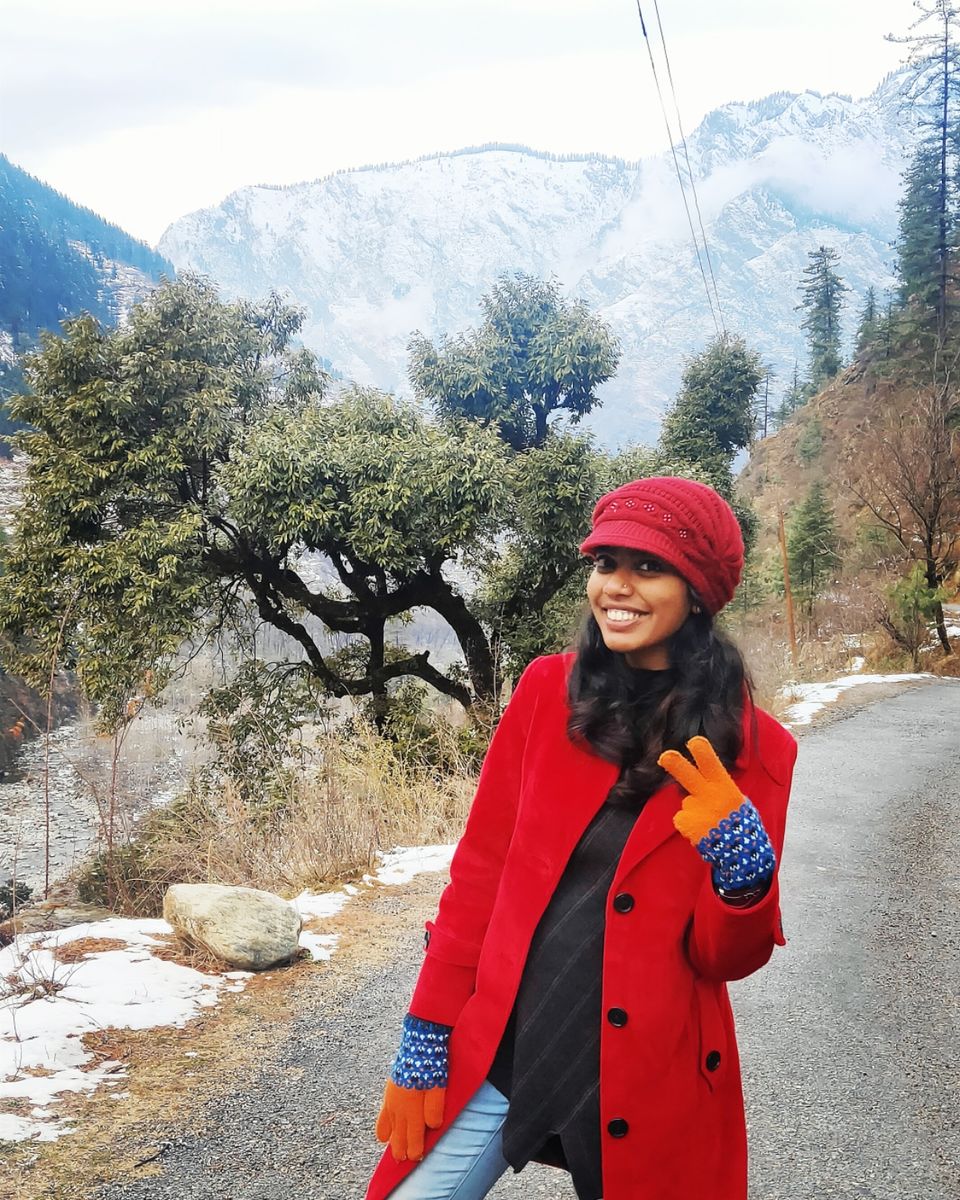 I boarded into duronto express train from banglore (yesvantpur) to delhi rohilla station,comparatively fastest train.. and i reached the second day morning in delhi...many used to say u have to be careful when u r alone in delhi while travelling... so i was so cautious.. and as soon as i reached the railway station i get into an auto to zostel, backpacker's hostel... then i met my friend we had some chitchats later we ended up staying in delhi in that night and changed the plan of travelling to aut that day.. anyway it was nice i felt..
The next day i boarded to himsuta bus to aut from kashmere gate isbt 6 or 8 in the evening.. i usually prefer for a window seat but this time i couldn't cracked...as i booked from online on last time all window seats were taken already.. and any way in bus i got a nice companion to talk with, she s a dentist, pursuing her pg, going to sundernagar and she gave me some sort of suggestions that how to taking care in winters of himachal.. and it was a nice talk. This solo trip is about meeting and learning little things from strangers too..
Ah! I must say this thing, our bus hit with a truck.. no body is injured by god's grace, it was a smaller one.. front side glass and light got broken. The trip got an adventurous welcoming to mountains.. and we changed other bus... the journey continues
Yeahhh finally ❣️himachal... I get down in aut and get into another bus which is going to gushaini as my first destination was of tirthan valley.. there are many villages in tirthan valley gushaini, ropa, sharchi, faryaadi....., and I stayed near faryaadi in a wooden cozy homestay 'wildernest homestay run by a family. The ambience of homestay is awful.. such a lovely home situated on river banks and in the middle of apple orchards.. the first day it self i missed snowfall... my bad luck.. but it is okay I'm in himachal for couple of days may be i can witness snowfall. I consoled myself...
The first day in himachal of this trip i was so excited i was walking here and there nearby homestay and clicked some pics.. and i was in a state of satisfaction... the very first long solo trip. All I planned myself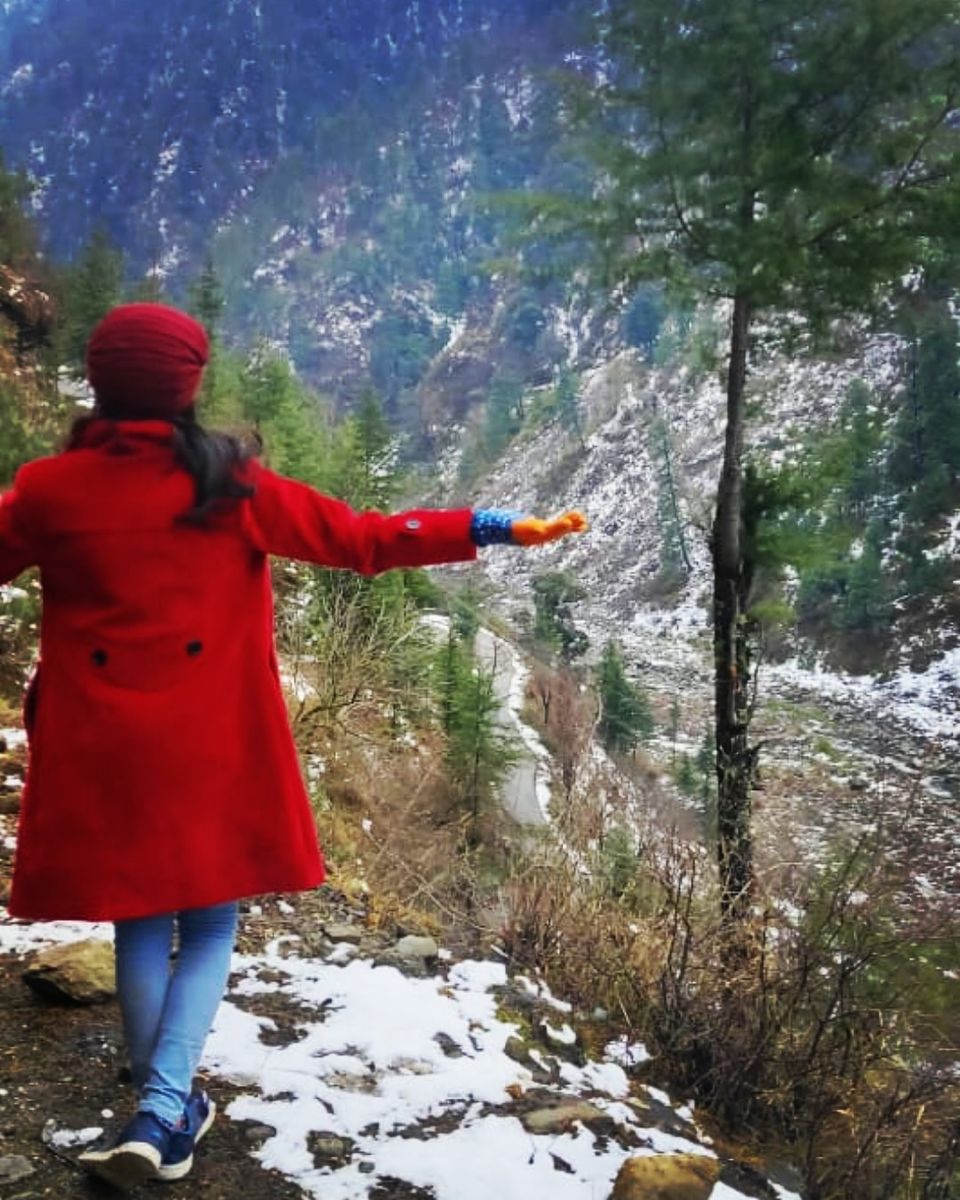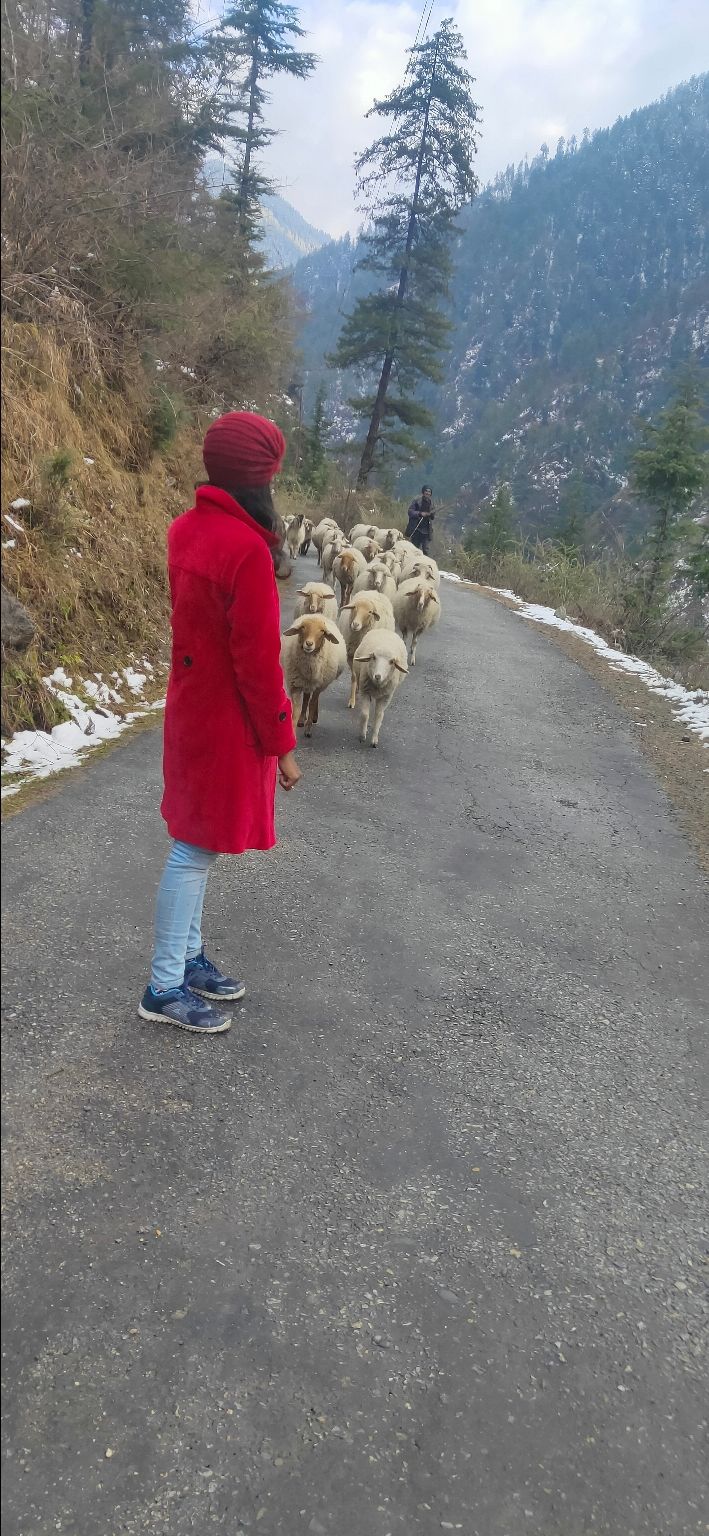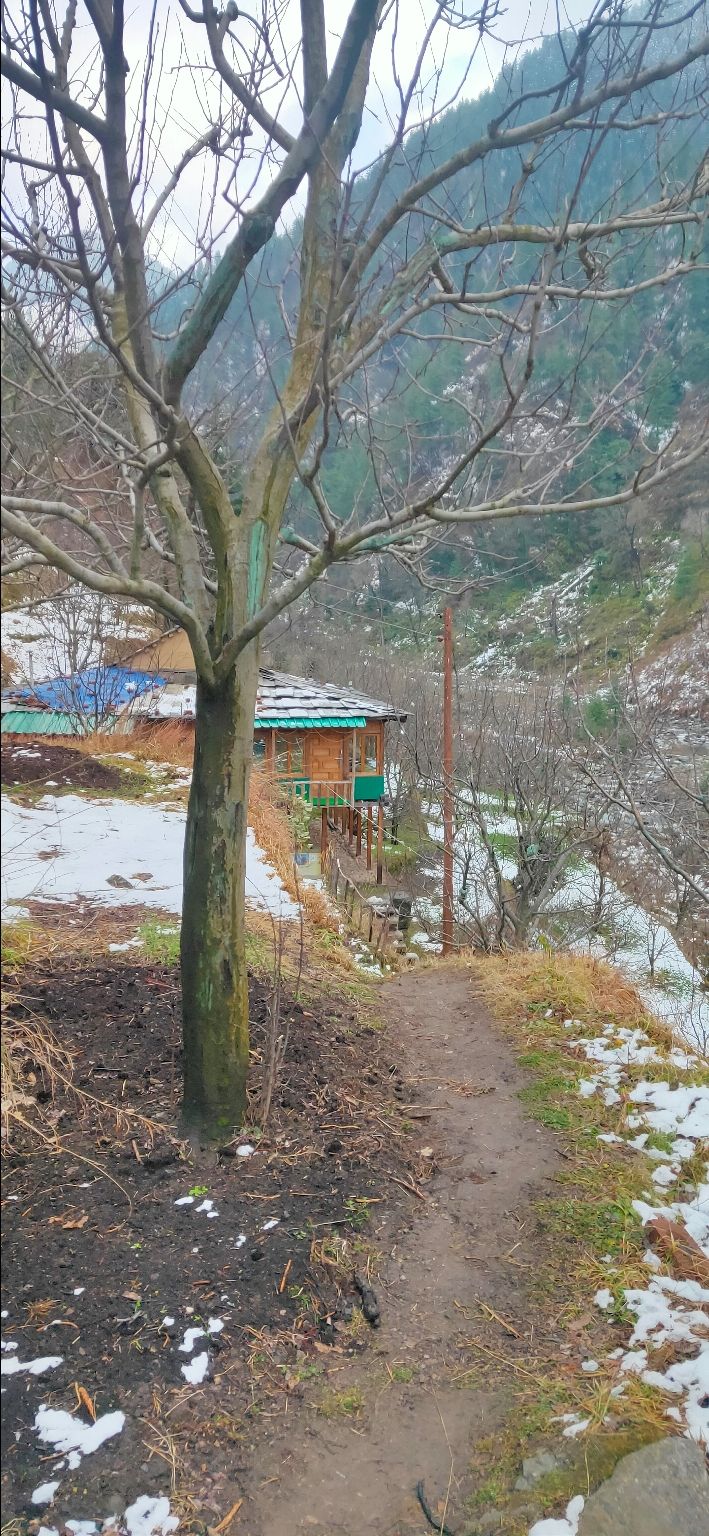 'Calm and quite place'
If travel doesn't change you then you are not travelling right..~unknown
personally i believe travel teaches us many things that we never learn from text books... travel changes, inspires, teaches a person alot...