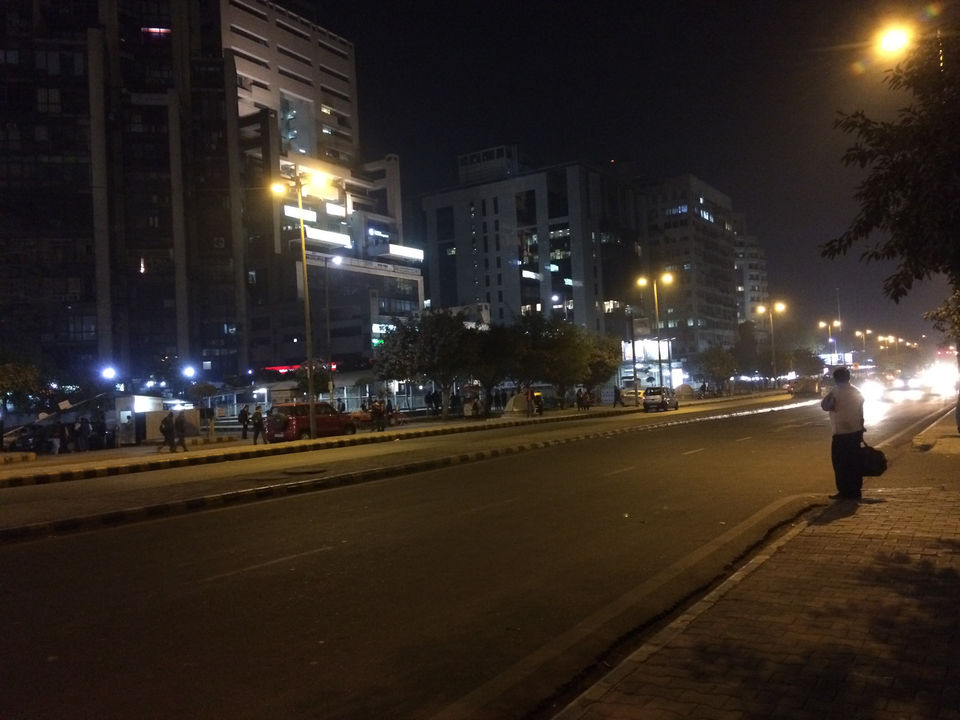 An unturnable Road in Delhi , which is quite High socially from rest of the Delhi : Barakhamba road
It was 9 O'clock in the evening standing at the Barakhamba red light . Traffic was on it peak.
How we can defined this world it just change in every 1 km of area . you will notice lot of high building with Big names offices and who can forget world famous central park (CP).
Walking from Barakhamba road to cannaught palace at late night 9'O clock , i realised that These Big lighted building with merry christmas posters Hiding something. Everyone is busy on their works , if i wouldn't be wrong they all were returning thier homes . But yet behind these merry christmas big posters some kids were sleeping , they were total 4 maybe siblings or maybes friends but when i look at these children while sleeping it was the bestever smile that came up on my Face . Yes, Life means quite diffrent from those , they were not well educated than us But they didn't have any Tensions .
I realised how sometimes i can't sleep properly without my parents at the age of 20 But they don't know where are theirs parents . They were Happy to be alone without a bed ,blanket etc.
Yet we have to claim that life not only exist in the lightened area of
new delhi , Also a big picture you can still see behind the posters
C : Timmy Handa
f