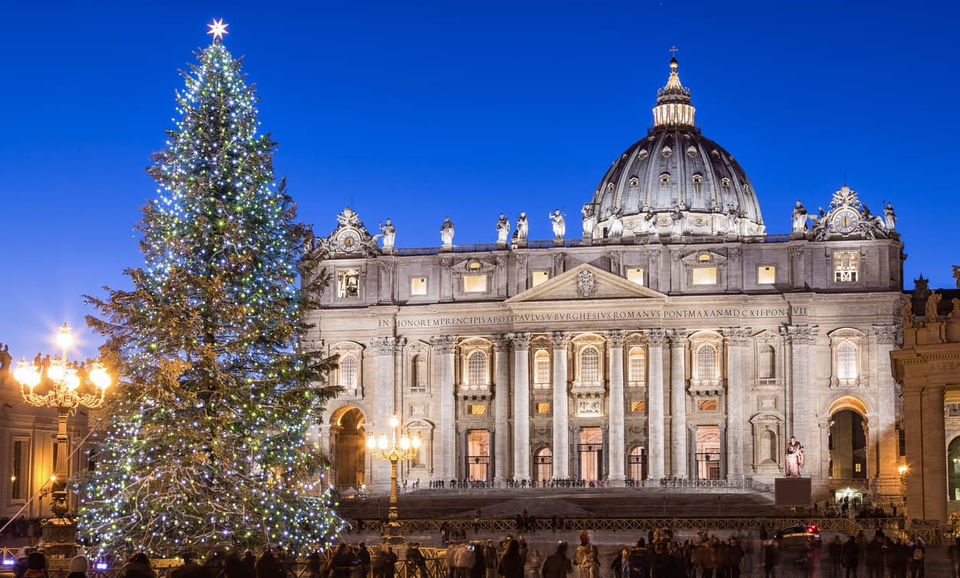 Christmas is a time for family and friends, but that doesn't mean you have to celebrate at home. Taking Christmas on the road can be an eye-opening way to experience how other countries and cultures celebrate one of our most treasured holidays. Whether you're traditional or all about having fun, there are plenty of places around the globe that throw amazing Christmas celebrations. From the beach parties to ancient traditions, below are the top 5 vacations to book for Christmas 2018.
1. New York, New York.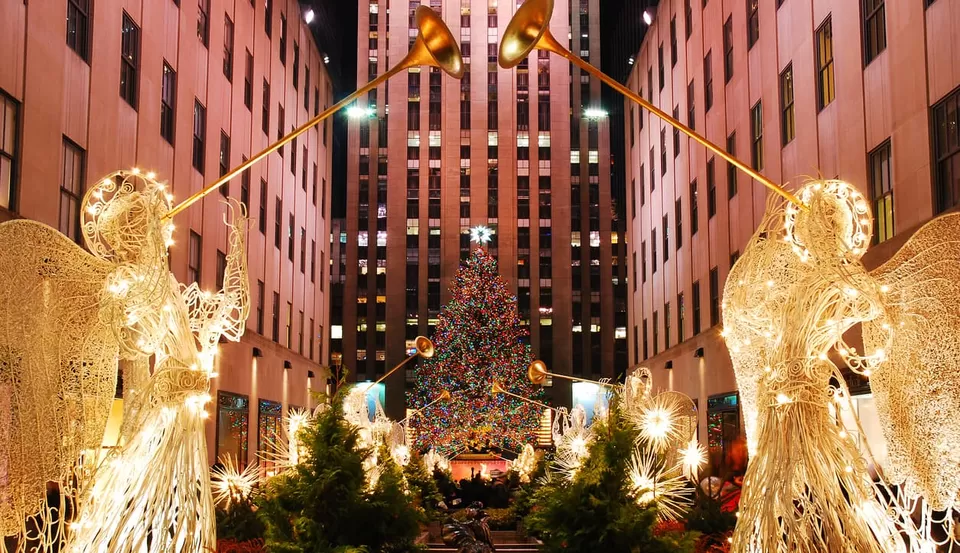 It doesn't get any more festive than New York City at Christmas time. The snow is falling, millions of lights are twinkling, and holiday traditions are thriving. The giant Rockefeller Center Christmas Tree is an eight-decade-old tradition and is the city's heart and soul during the holiday season. Gazing at the tens of thousands of twinkling lights and Swarovski-crystalized star on top will instantly jump start your holiday cheer. No Christmas in New York is complete without a visit to the holiday markets. These are New Yorkers' favorite places to eat, shop, and ice skate during the holidays. Bank of America Winter Village at Bryant Park hits all three birds with one stone; free ice skating, 150 holiday shops, and plenty of eateries. Grand Central Holiday Fair and Union Square Holiday Market are two others not to be missed. Once you've had enough gift-buying, stroll down 5th Avenue and check out the elaborate Christmas window displays in stores like Saks and Bergdorf's. Last but not least, enjoy a performance of The Nutcracker, a holiday classic put on at the famous
Lincoln Center.
2. George Town, Grand Cayman.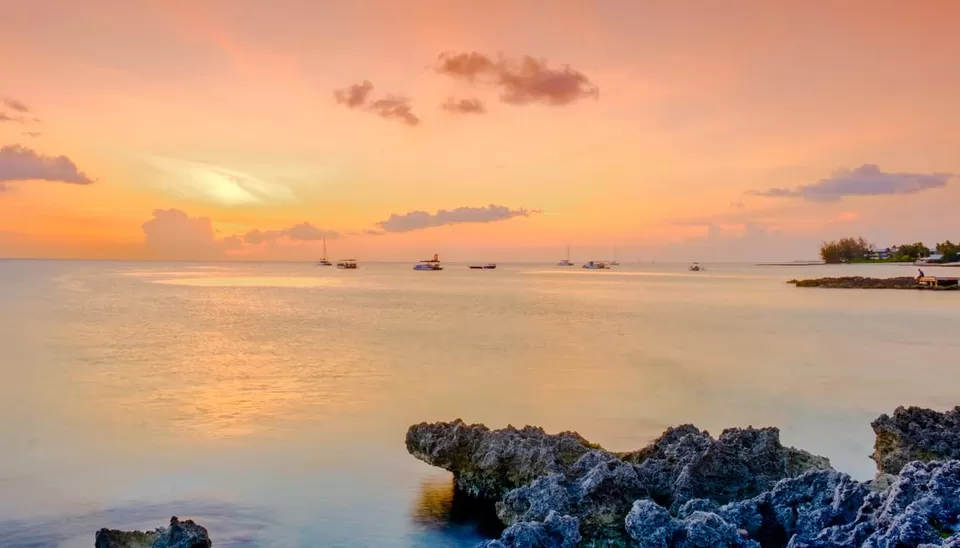 If you don't like the snow and cold, get out of the northeast and head south. George Town, the capital of Grand Cayman, transforms from idyllic tropical paradise to a full-blown Caribbean-themed holiday extravaganza! From the giant 40-foot Christmas tree in Camana Bay to the incredible firework displays to weekly "Santa Spottings" to craft brew booths in the Christmas Village, Grand Cayman is a place where families, couples, and party people can all find their holiday groove. Visitors can do all their Christmas shopping at the craft markets and get their fill of tasty treats at the Artisans Farmers Market with a Christmas twist. If that isn't enough to make you warm a cozy inside, join a carol singing event, a Christmas Lights Bus Tour, or watch a classic film at the Christmas Moonlight Movies event under the stars. Christmas on Grand Cayman is guaranteed to
put you in your merriest of moods!
3. Nuremberg, Germany.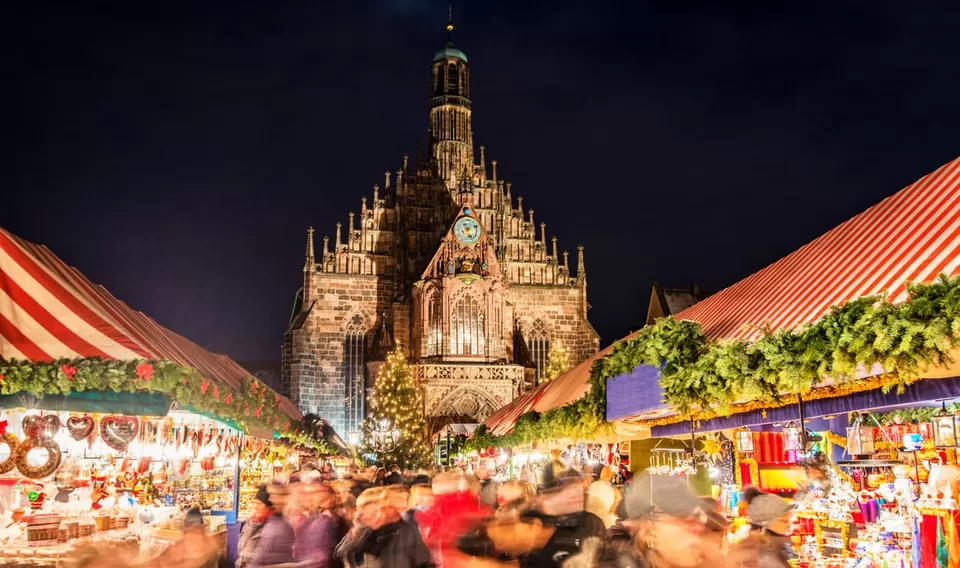 With arguably the world's most fantastic Christmas market, Nuremberg is one of the best international cities in the world to celebrate Christmas. The Christkindlemarkt runs every day for a month with the last day wrapping up on Christmas Eve. The location alone is enough to drop your jaw. The glowing Medieval Frauenkirche Church looms in the background as the festivities take place in the sprawling foreground of Nuremberg's old town central square (Hauptmarkt). With nearly 200 stalls, even the most down-to-the-wire Christmas shopper will have no trouble wrapping up their last-minute gift buying here. And it's not just about shopping. Going to Christkindlemarkt can be a multi-day event. The scent of its world-famous gingerbread and notorious Nuremberg sausages fill the air, concerts and live holiday music entice visitors to linger despite the cold, and the Children's Christmas Market complete with a Santa house and merry-go-round make it enjoyable for families. The number of activities, stalls, eateries, and entertainment impress every visitor. And it should – this market has been around since the 16th century, giving the Germans plenty of time to perfect this massive holiday event.
4. Bondi Beach, Australia.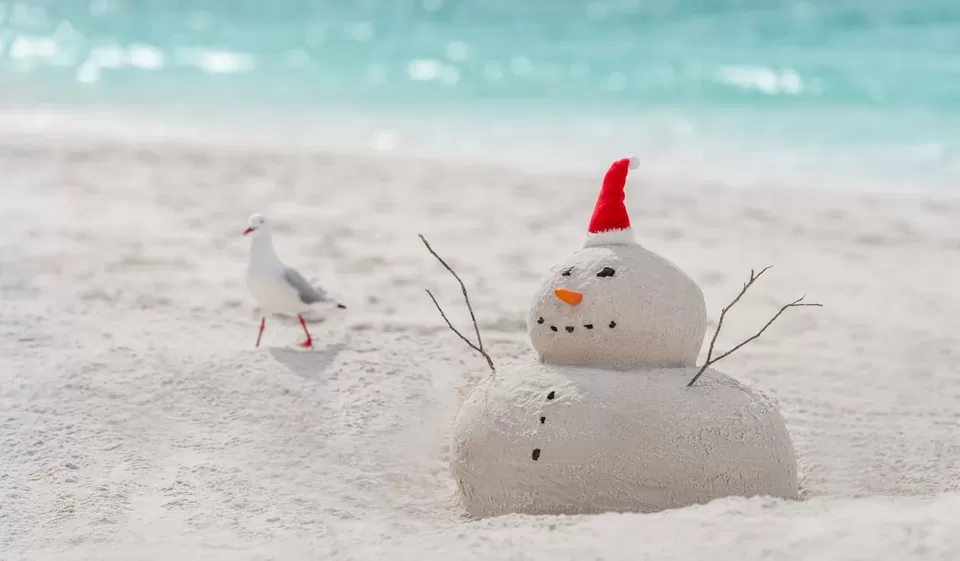 Beach bums and backpackers flock to this popular beach outside of Sydney for the holidays. Travelers who are away from home during Christmas find plenty of comfort on Bondi's sandy shores. The sun is hot, the waves are breaking, and the party on Christmas Day is top-notch. The Bondi Pavilion sits right on the sand and hosts a major party every December 25th that's enjoyed by thousands of people. This scene mostly attracts young travelers with DJs, a bar, and plenty of food and entertainment options. If you're traveling solo in Australia or just want to have a good old-fashioned party on Christmas, get yourself to Bondi Beach.
5. Vatican City.
Thousands of miles away from the beach party in Australia, Italy's Vatican City hosts a more traditional Christmas celebration. It's truly a magical time to be in the country, specifically in the capital of Catholicism. Visitors are catapulted back to the old-ages with chestnuts vendors on every corner and nativity scenes in many of the churches and squares. The life-sized scene created in the center of Saint Peter's Square is especially festive. Purely unique to Vatican City is midnight mass with The Pope at the Basilica of Saint Peter on Christmas Eve. This event attracts thousands and tickets sell out months in advance. However, the event is broadcast live on jumbo screens in the square where anyone can come and watch. The Pope also makes another speech on Christmas Day, which is free and open to the public. Last but not least are the Christmas Market. There are several huge markets just outside the Vatican in Rome, the biggest one being at Piazza Navona where you can almost see the Christmas spirit swirling in the air!