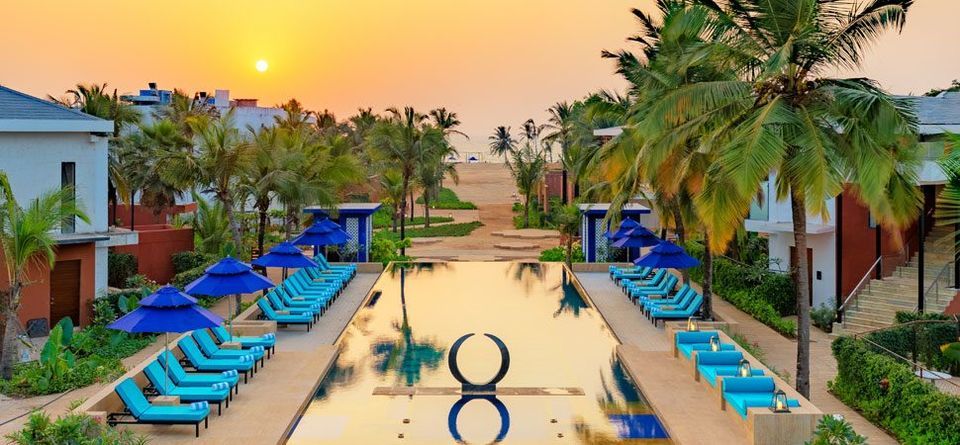 India's most raved beach destination Goa has got a new ultra-luxe resort, Azaya Beach Resort, and it is worth all the hype and attention. Built on pristine white sands of Benaulim beach, the resort offers an unparalleled view of the Goa shoreline maintaining a fine balance with nature. The upscale and premium resort is a perfect blend of modern lifestyle existing in complete harmony with colours of nature.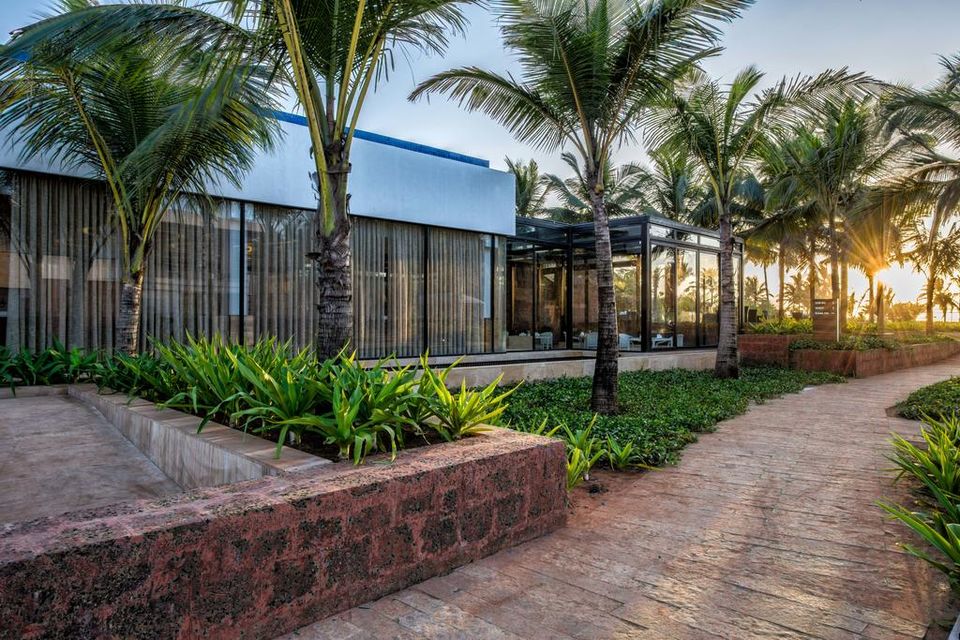 South Asia's premier hotel group, Saraf Hotel Enterprises, has opened the luxurious five star property in South Goa. Azaya is exclusively designed to reflect a Maldivian sense of style packed in Portuguese heritage. Spread across 10 acres, the resort aims to make your stay in Goa more amazing by offering a luxurious yet fuss-free and contemporary experience.
Ideal for
The property is ideal for travellers who wish to enjoy a serene stay. It is also a perfect options for couples eyeing the Maldivian vibe without having to go to Maldives. All in all, it is a romantic property with mesmerising views and luxurious accommodation.
About The Property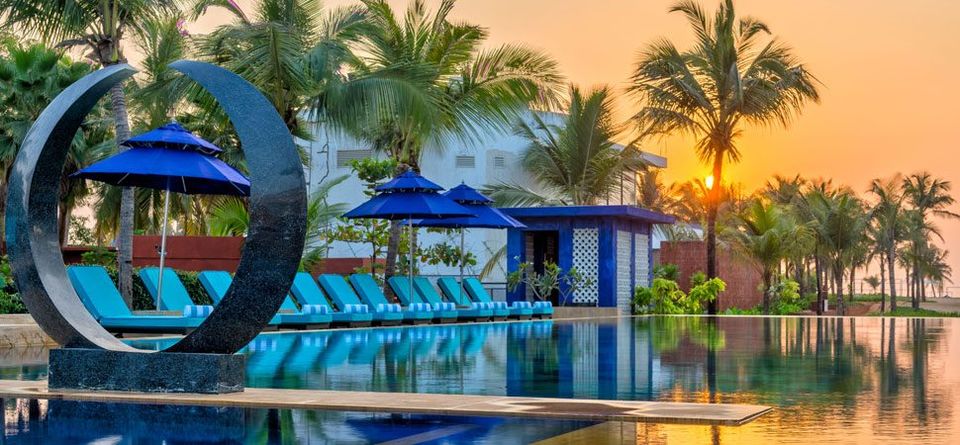 The Azaya Beach Resort is determined to creating genuine and memorable guest experiences. The hotel maintains a fine balance with nature offering a luxurious yet peaceful stay.
In its very essence, Azaya resembles Maldivian sense with uninterrupted soul-stirring sea views and soft white sands.
Outstanding Accommodation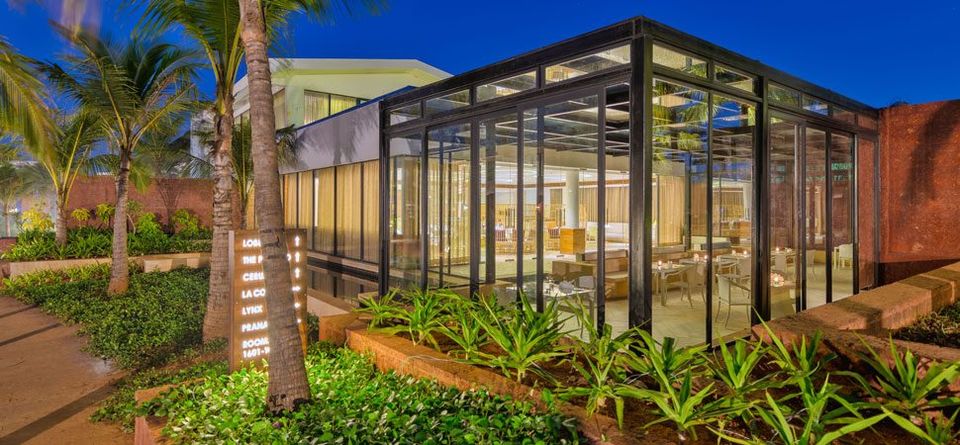 Azaya features 114 tastefully designed rooms and suites with all facilities and amenities. Out of the 114 beautiful rooms, 38 rooms have private plunge pools, 53 rooms offer beautiful views of a garden, 22 rooms are set on the beach front and there is a sea-facing suite as well.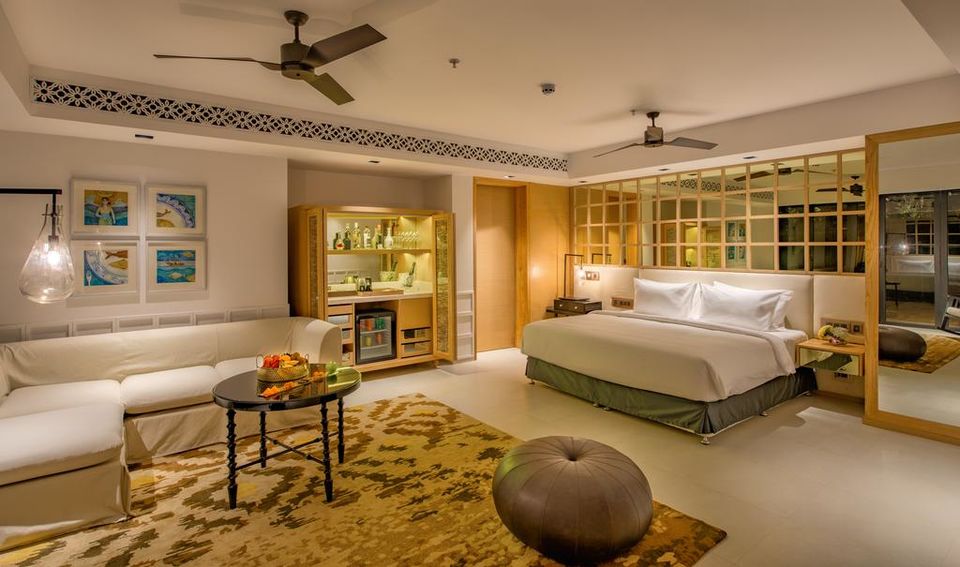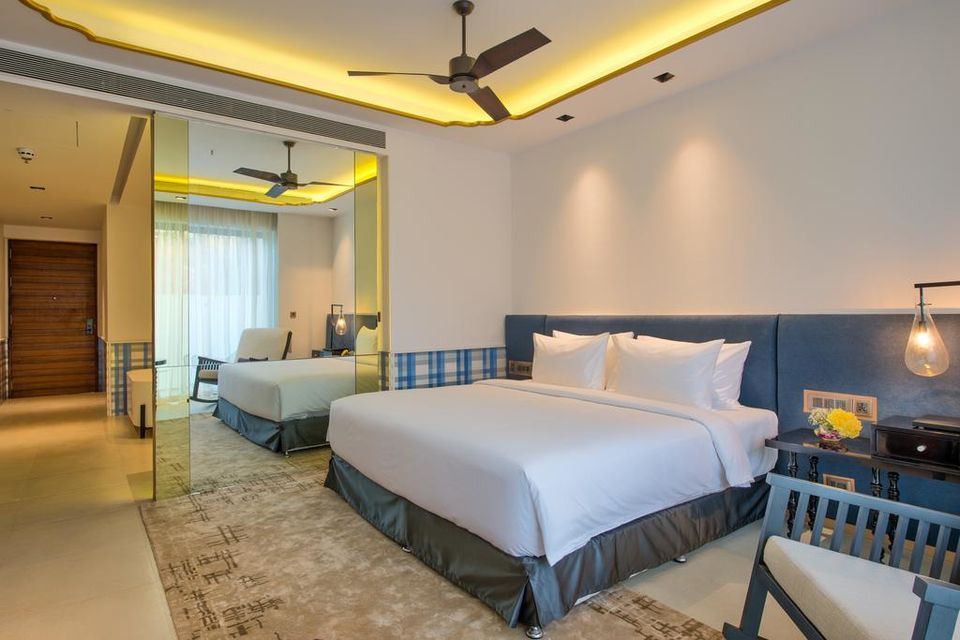 Room types: Essence Plunge Pool, Patio Luxury Rooms, Essence Rooms, Luxury Room and Essence Plunge Pool XL.
Delightful Dinning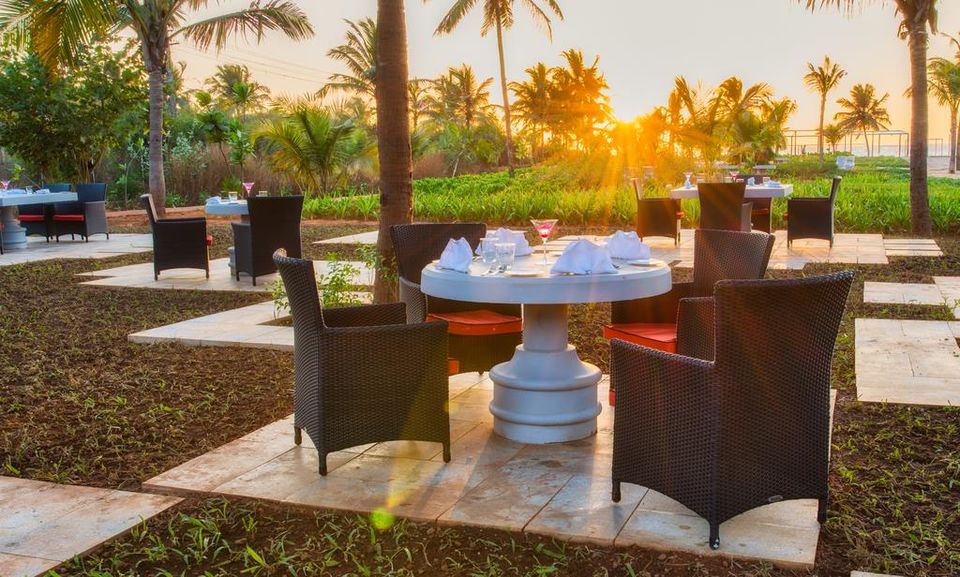 When it comes to food, dining and bars, Azaya is all set to sweep you off your feet. The resort features in-house restaurants which have been designed to offer an unparalleled gastronomic experience. The upscale New York style high-octane The Lynx Bar & Lounge serves some of the most innovative cocktails. It also features a craftily designed world cuisine restaurant, La Concha, that has live kitchens. What else? The resort also has a 'quintessentially Goa' beachfront restaurant aptly named the Blue Iris Beach Restaurant which has a private cabana seating.
La Concha: World Cuisine Restaurant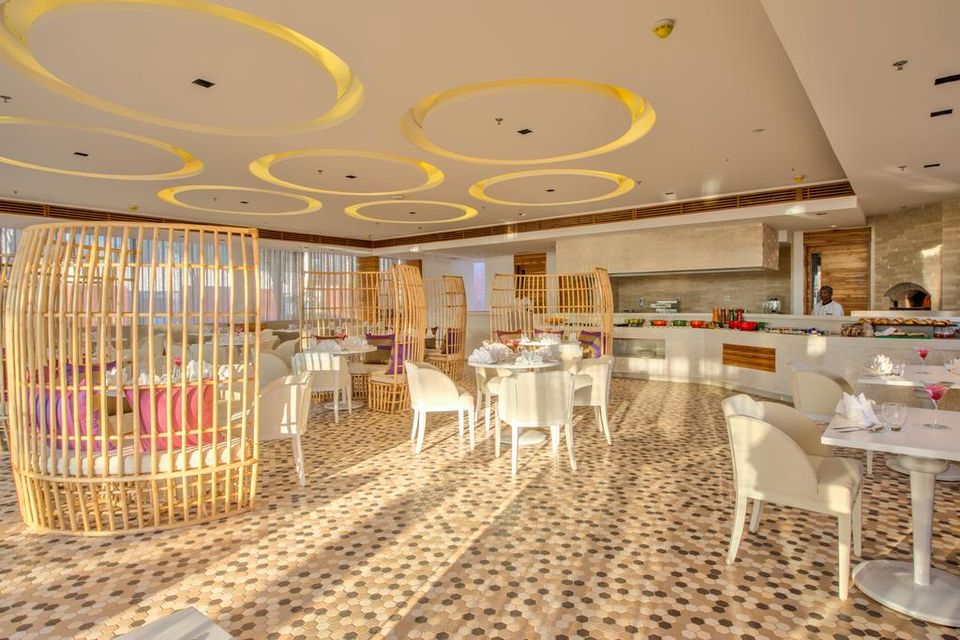 The restaurant features live kitchens to bring alive the idea of eating out of the pan, off the grill and out of the wok. Guests can choose from a wide variety of dishes from Indian, Asian, Italian and Middle Eastern cuisines. Crafted using the best of local and international ingredients, the dishes are presented in modern style to ensure you get the best dining experience.
Lynx Bar and Lounge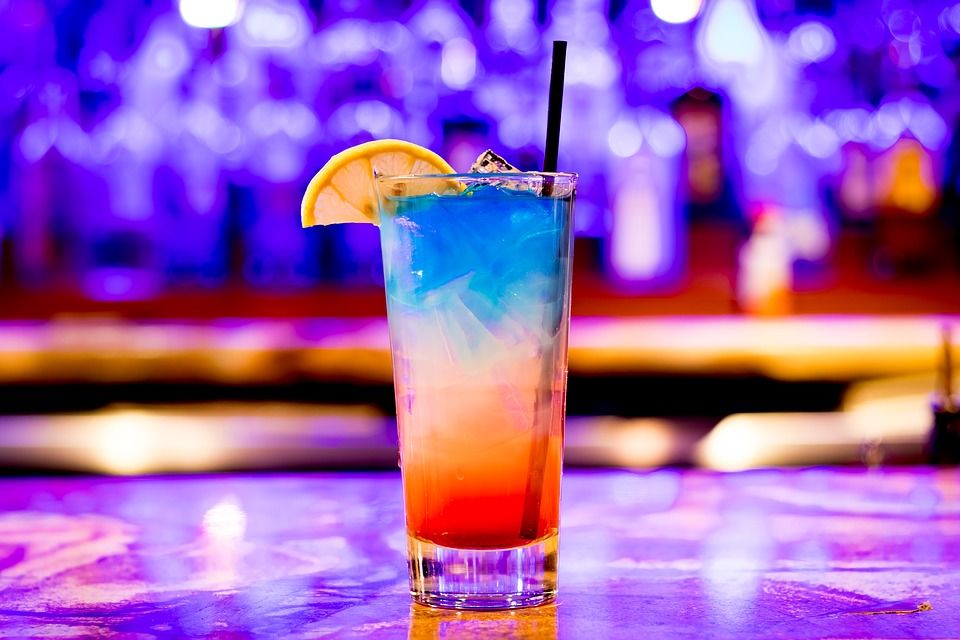 An upscale New York style high octane bar and lounge, Lynx Bar and Lounge overlooks the pristine Arabian Sea. It serves some of the most innovative cocktails and concoctions. Well, it's not just a decent bar scene but one can also expect North Goa's party scenes coming down South.
Blue Iris Beach Restaurant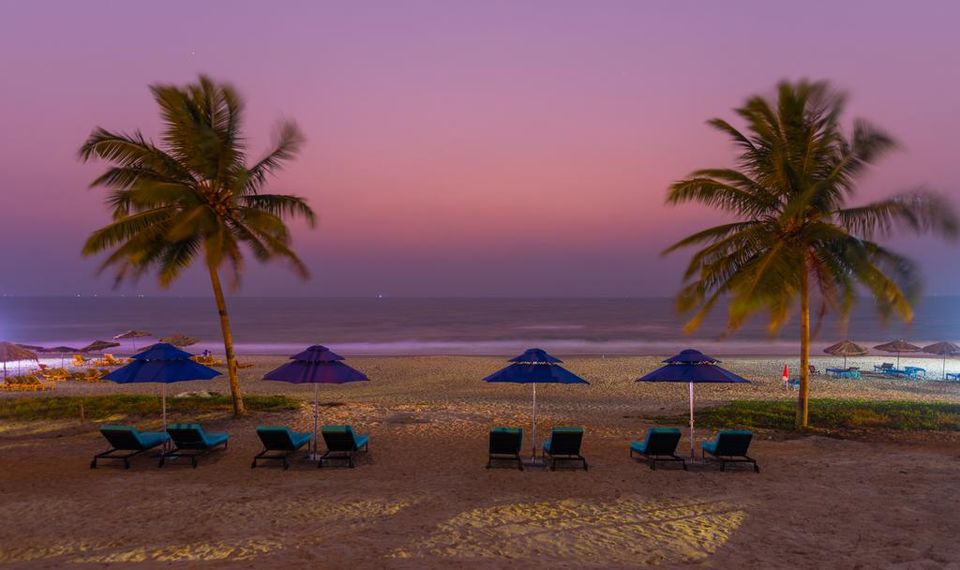 This 'quintessentially Goa' beachfront restaurant is designed in shack style with a private cabana seating. When it comes to serving, guests can relish the best of local produce while enjoying mesmerising views of the beach. Blue Iris is all about a relaxed dining experience.
World Class Facilities And Amenities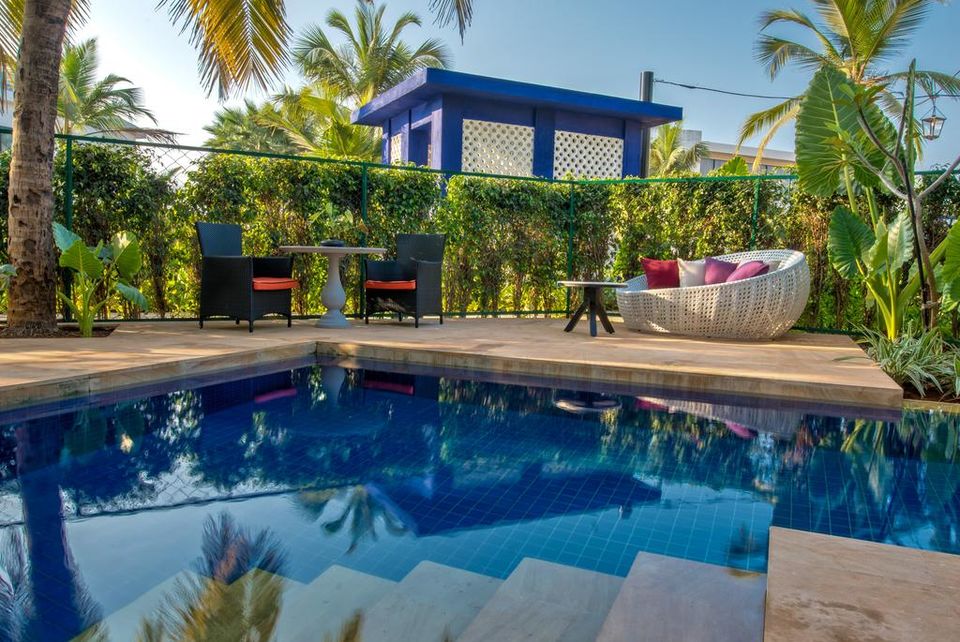 The resort is fully equipped with all facilities and amenities including free WiFi, concierge service, TV, air conditioning and private parking. If you have been worried about the missing mention of spa so far then here is news for you! The resort will soon have Prana, the spa for a relaxed holiday.
Cost
Cost per night starts from ₹16,600 inclusive of breakfast.
Best time to go
Though Goa is an ideal place to visit all through the year but if you can make your booking around New Year then nothing like it! Goa is pleasant and colorful from October to February while scorching heat in Summers can give you stubborn tan.
Nearby Attractions
Located in South Goa, the resort is easily accessible and there are many major attractions nearby. So, if exploring South Goa is on your mind, then your scene is sorted. The Se Cathedral is just 600 metres away from Azaya Beach Resort, while Church of St Francis of Assisi is 700 metres away.
The Mobor beach in South Goa is one of the most active beaches in the south. You can enjoy the parties, water sports and other activities at this beach while staying away from North Goa. This beach quite noisy (in a good way though) and attracts all the party lovers. The beach is dotted with various food stalls where one can relish delicious food.
A nature lover's paradise, Bondla Wildlife Sanctuary is the most famous wildlife sanctuary in Goa. Though it is the smallest of the Goan wildlife sanctuaries yet it offers a chance to spot some of the rarest birds. Spreads over an area of 8 sq. kms, it is located on the lush foothills of the Western Ghats. One can spot bison, jackals, gaur, porcupines, leopards, peacocks, sloth bear and birds including brown fish owl, yellow bulbul and Indian scimitar babbler.