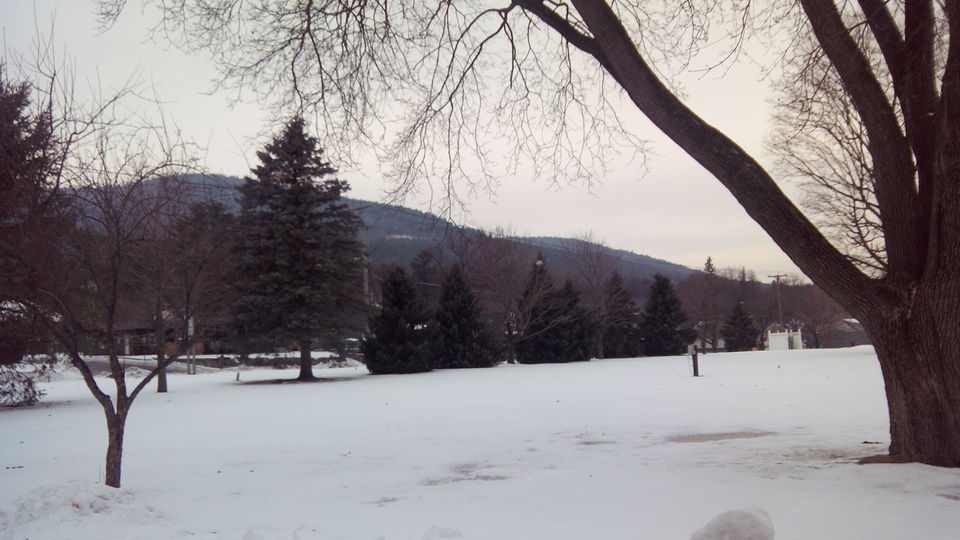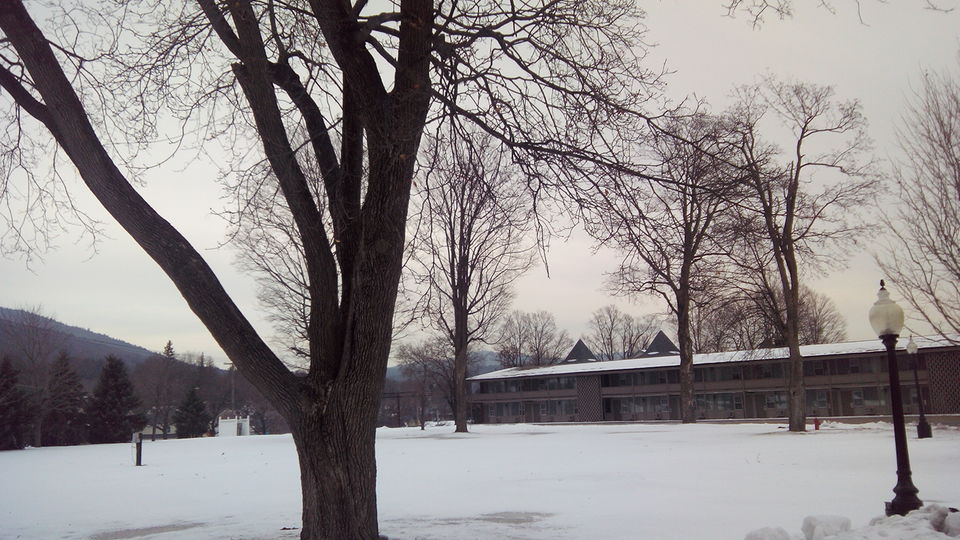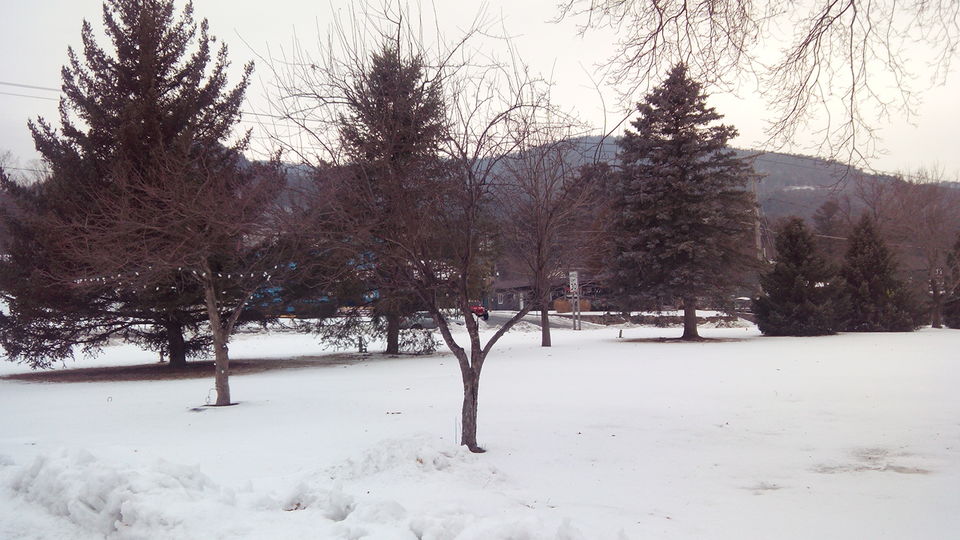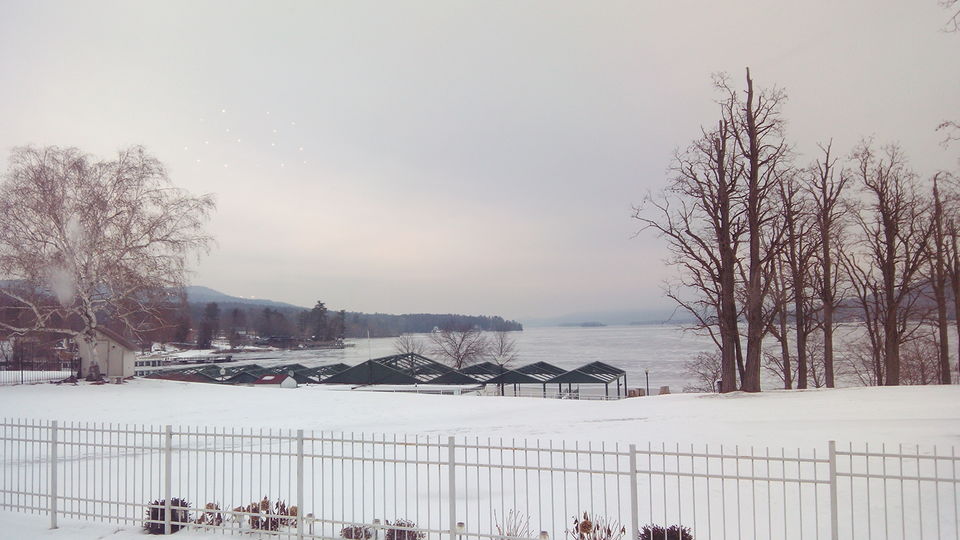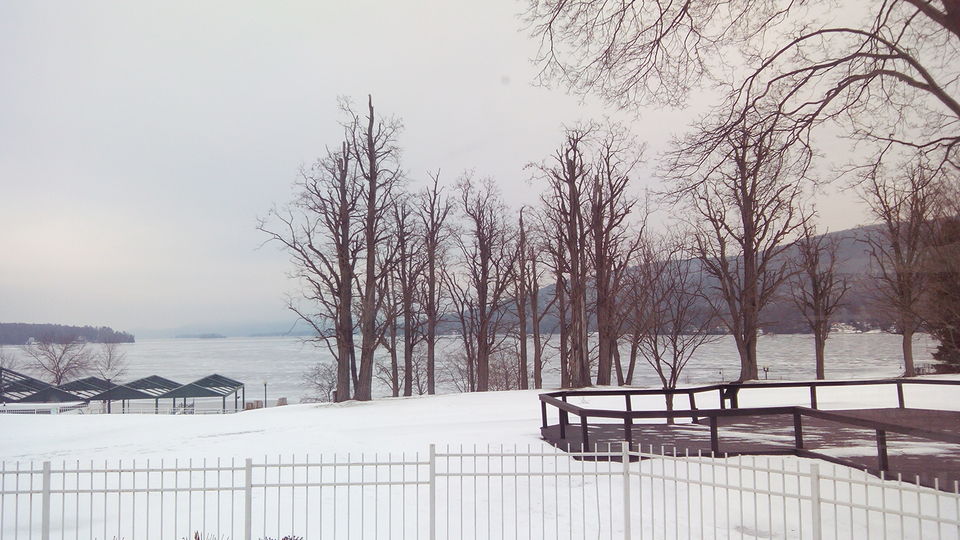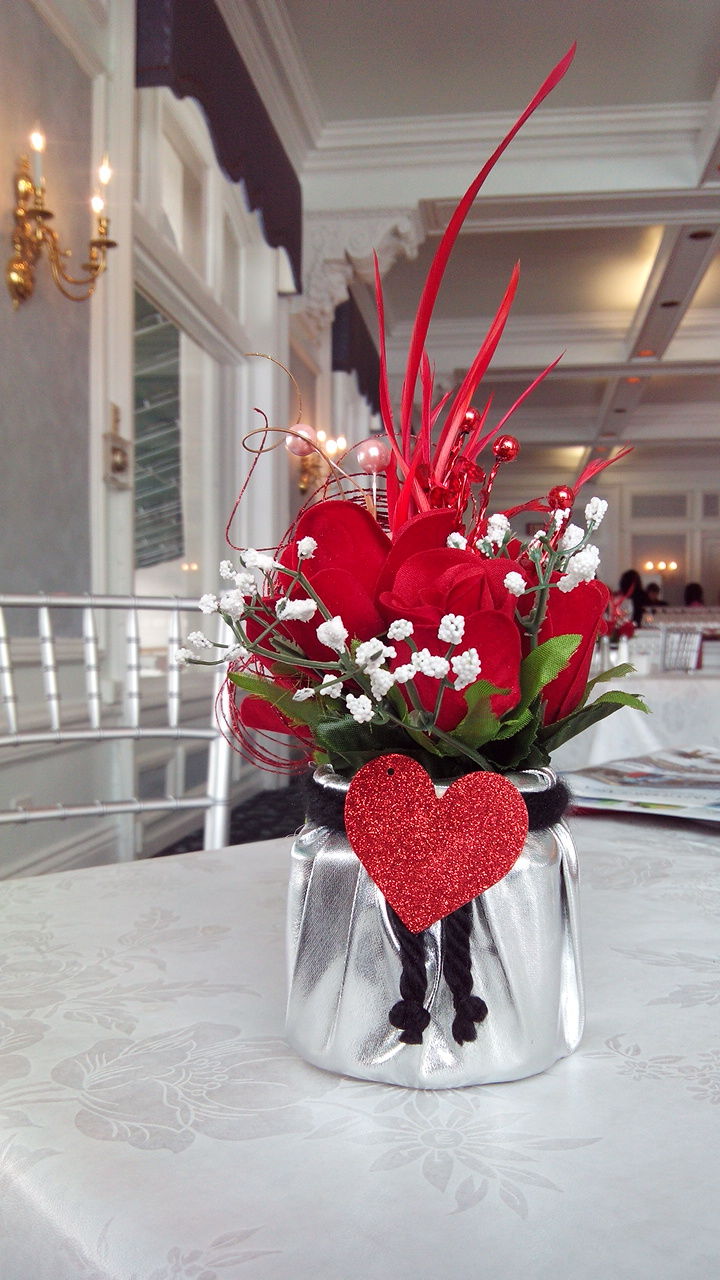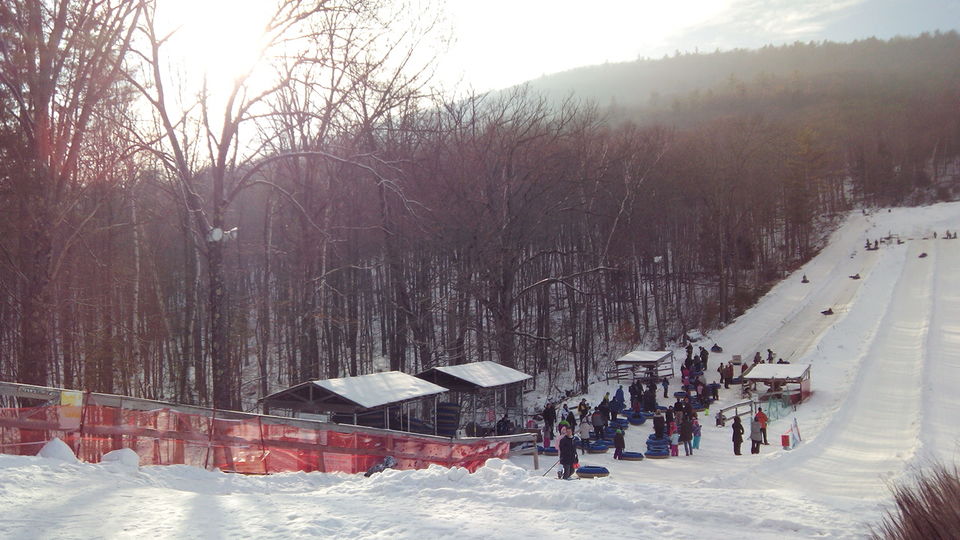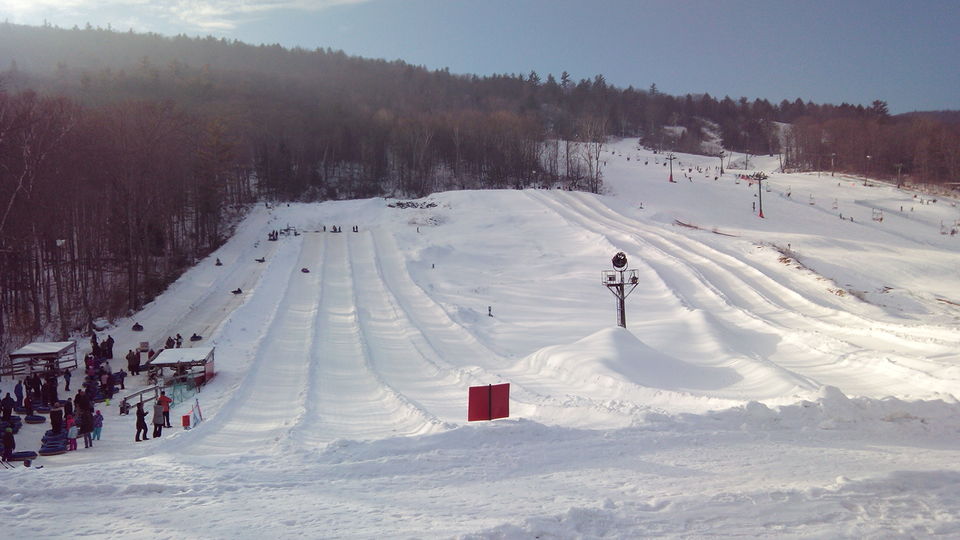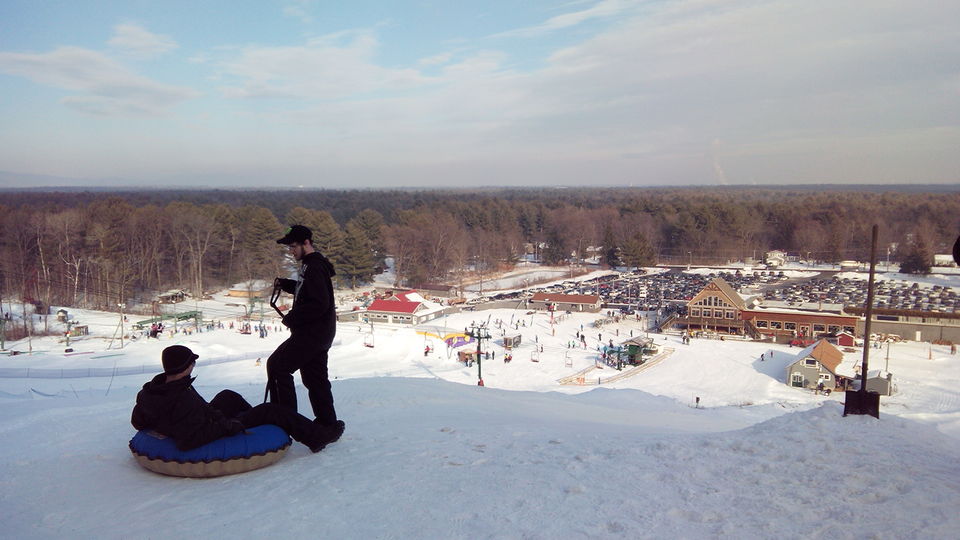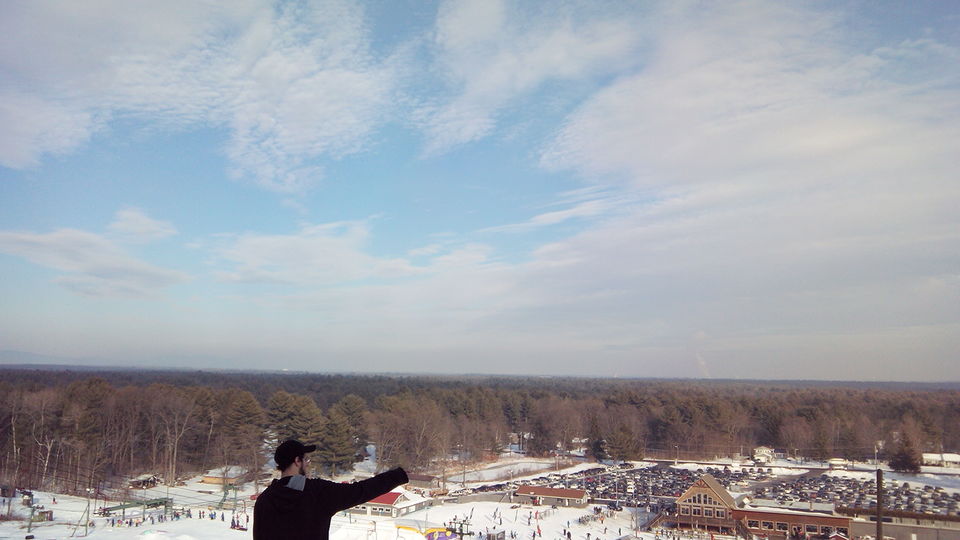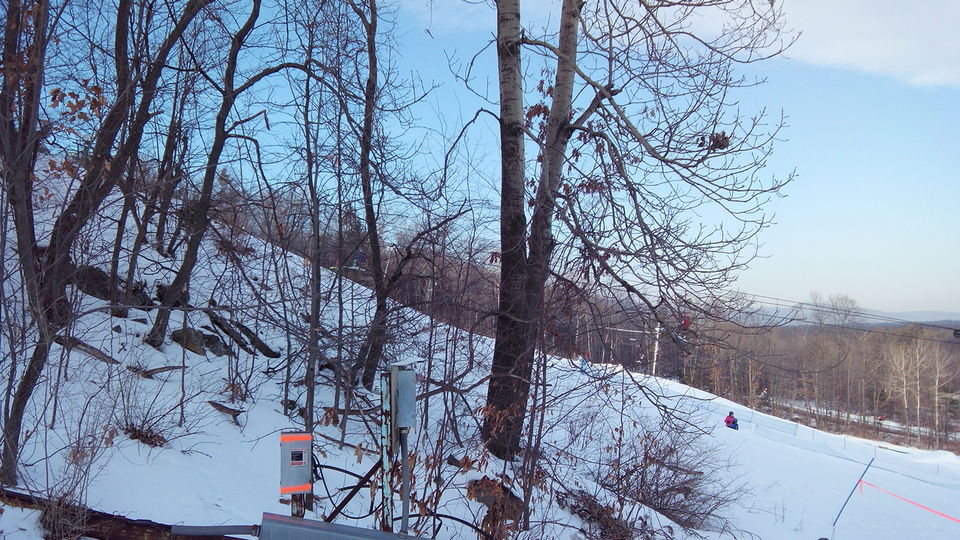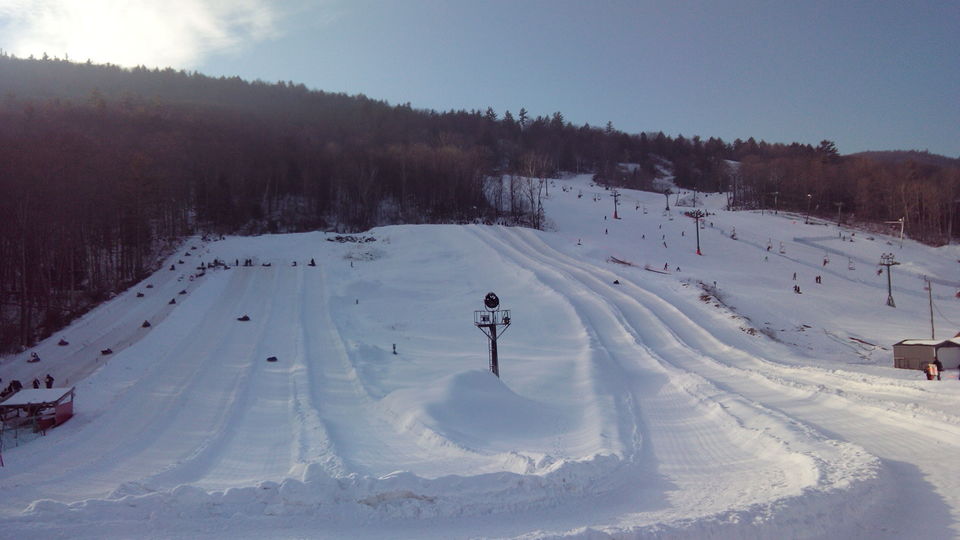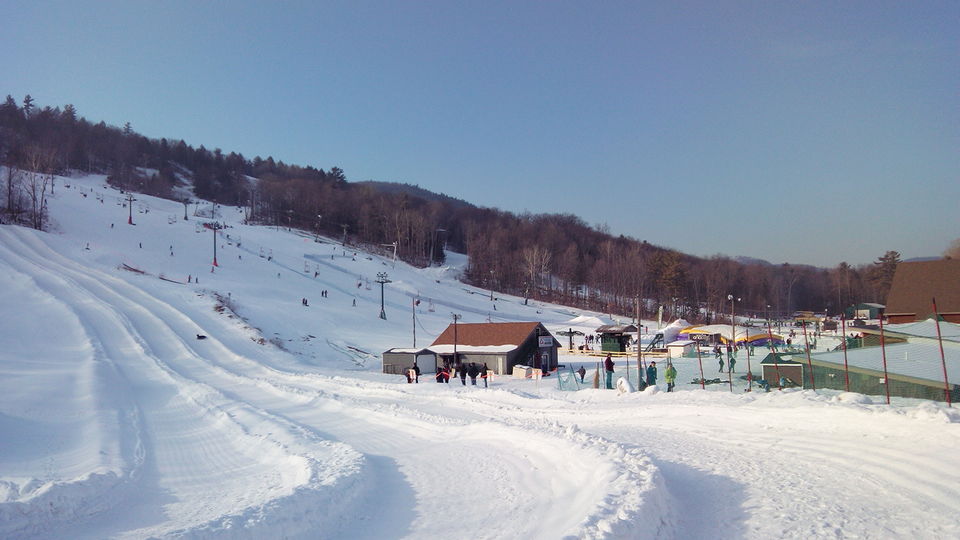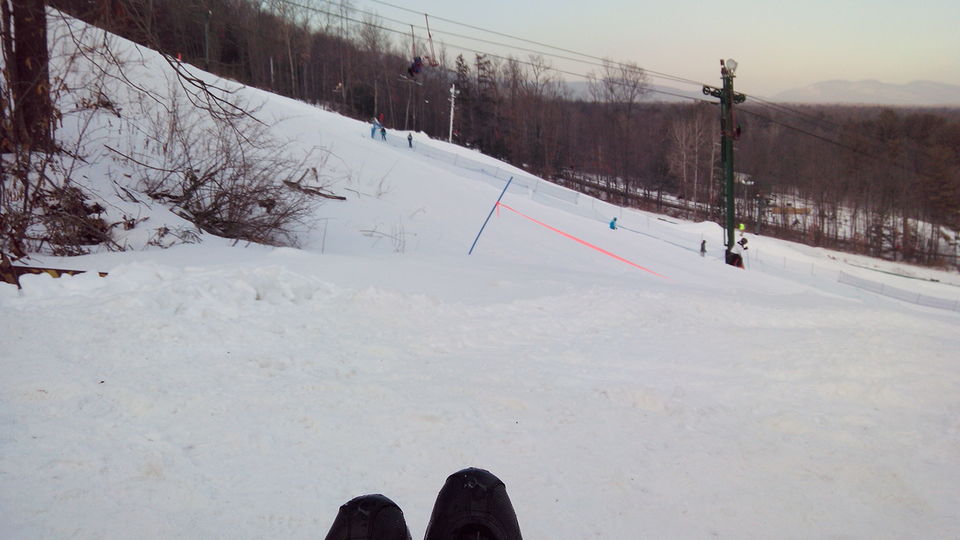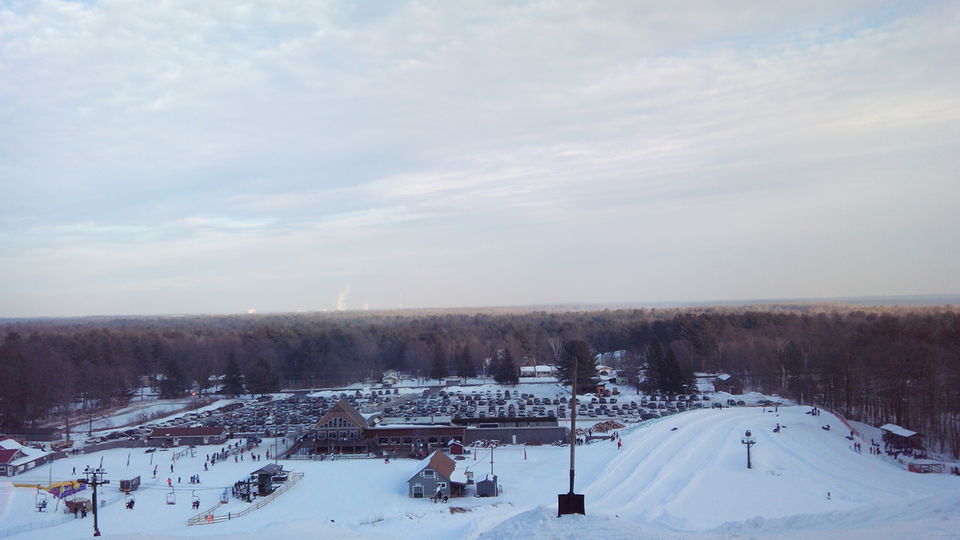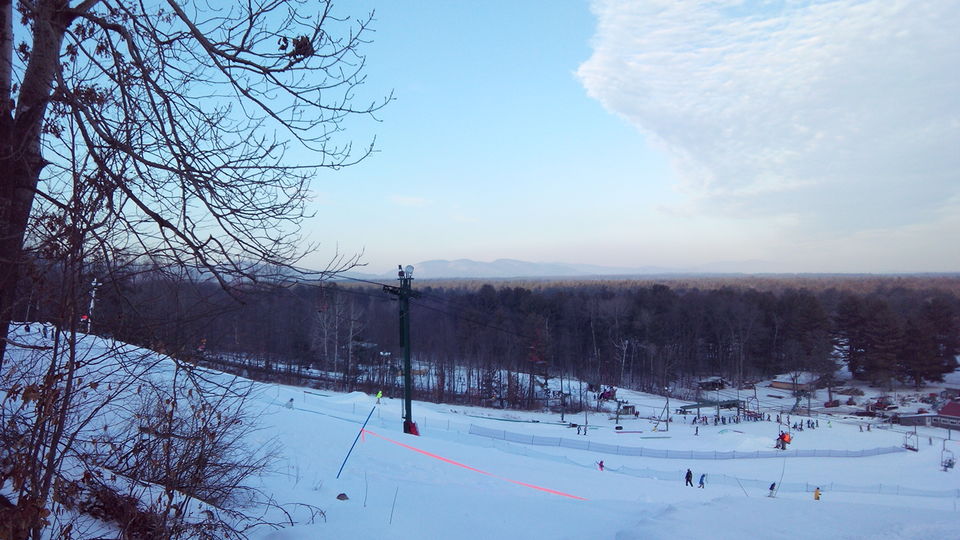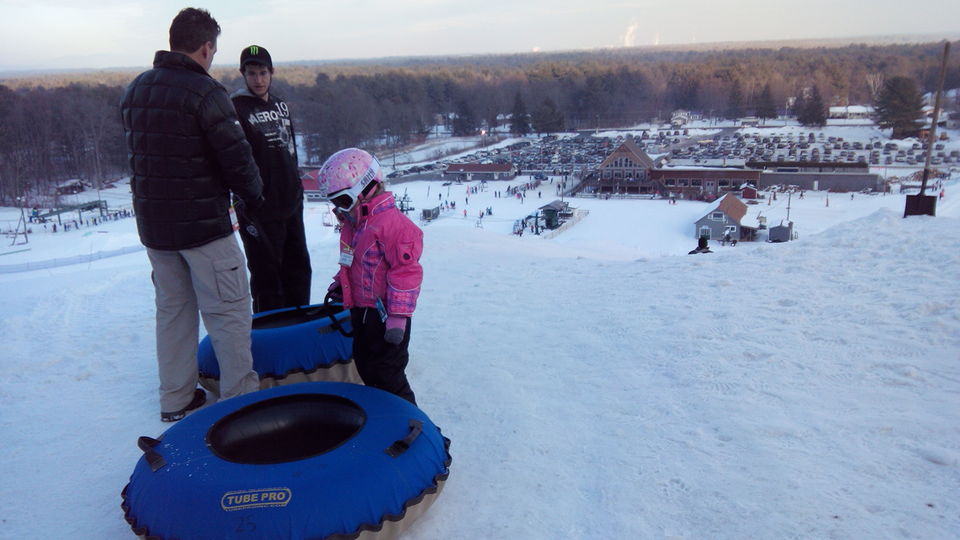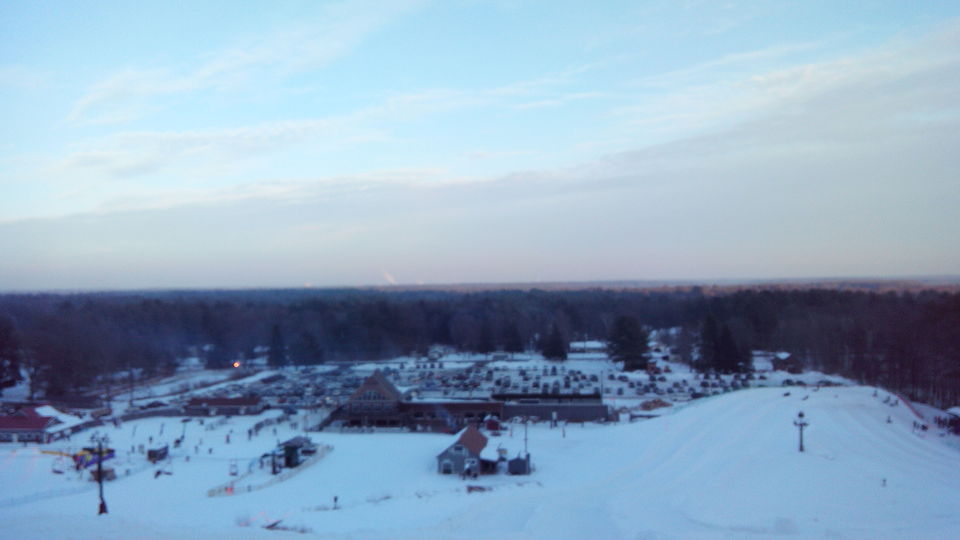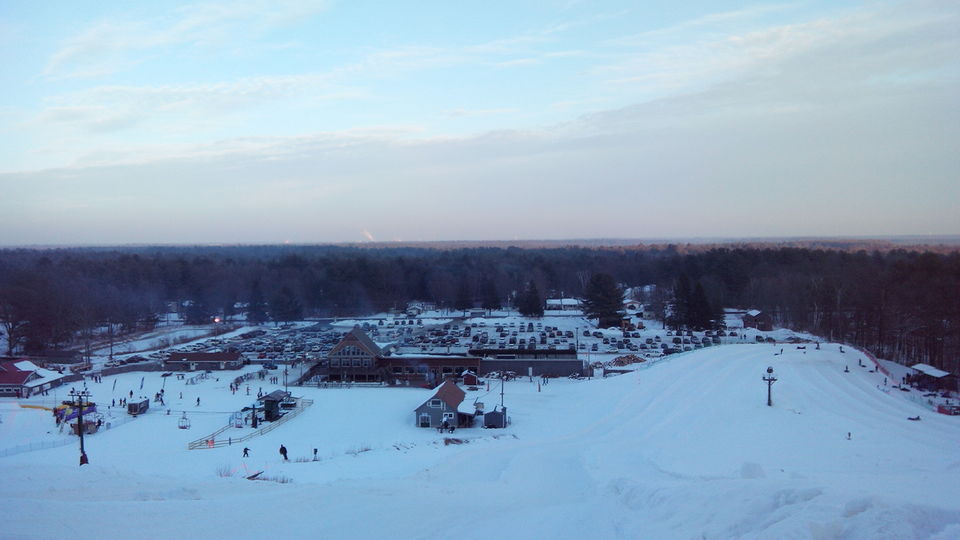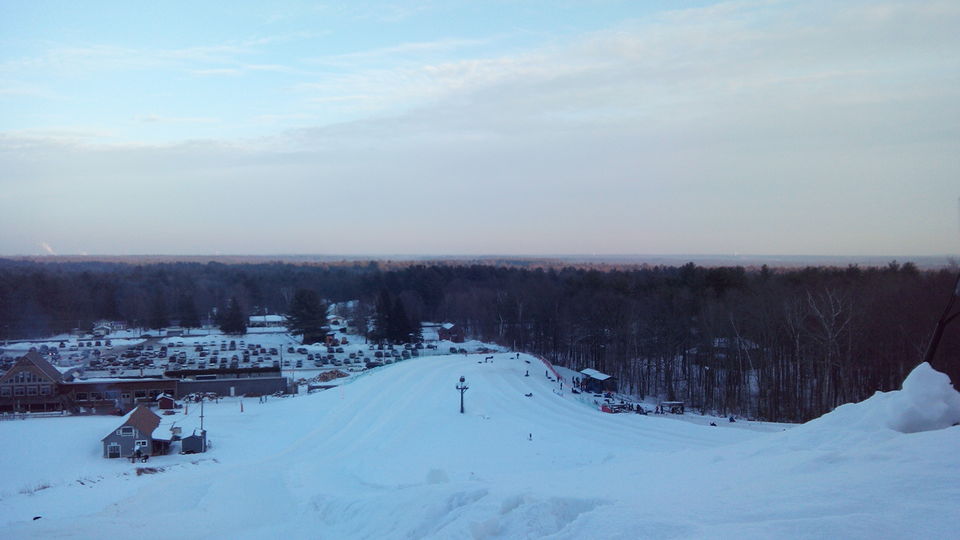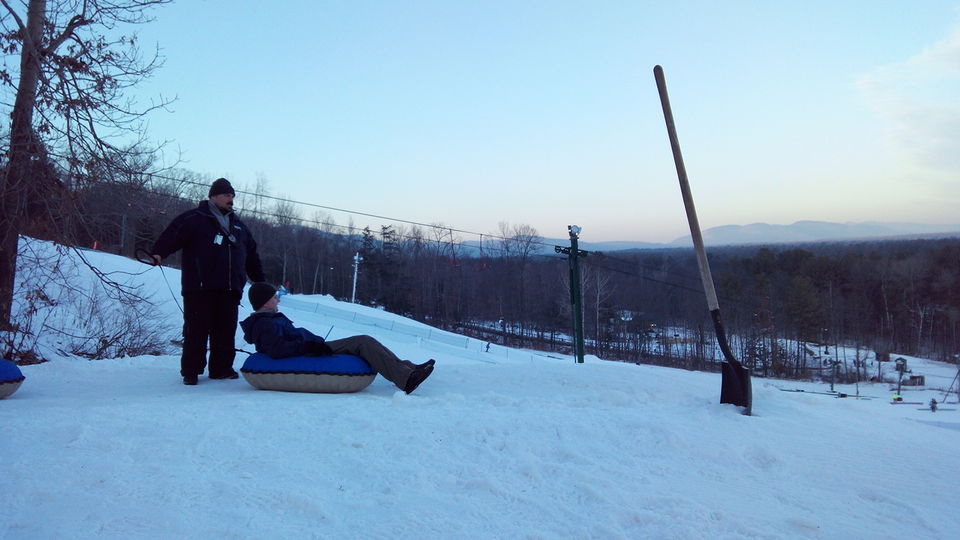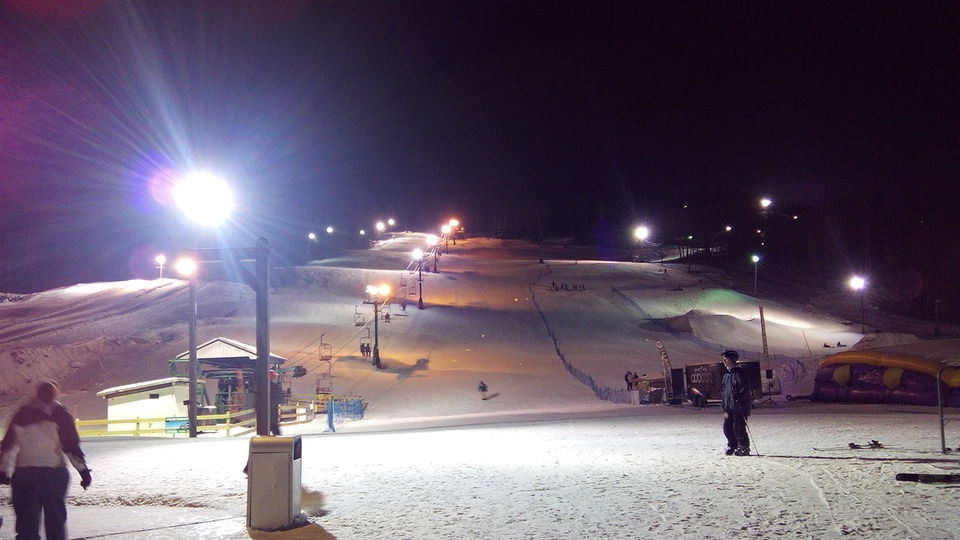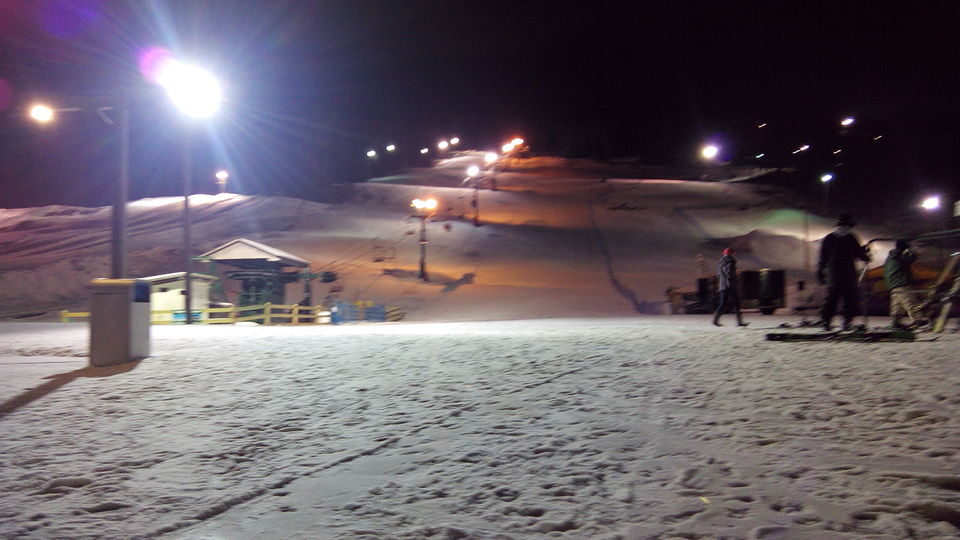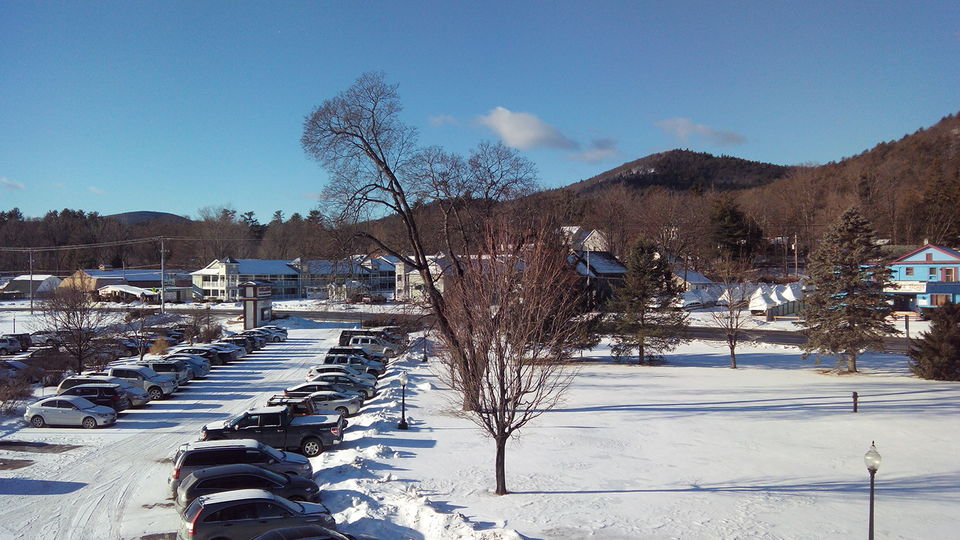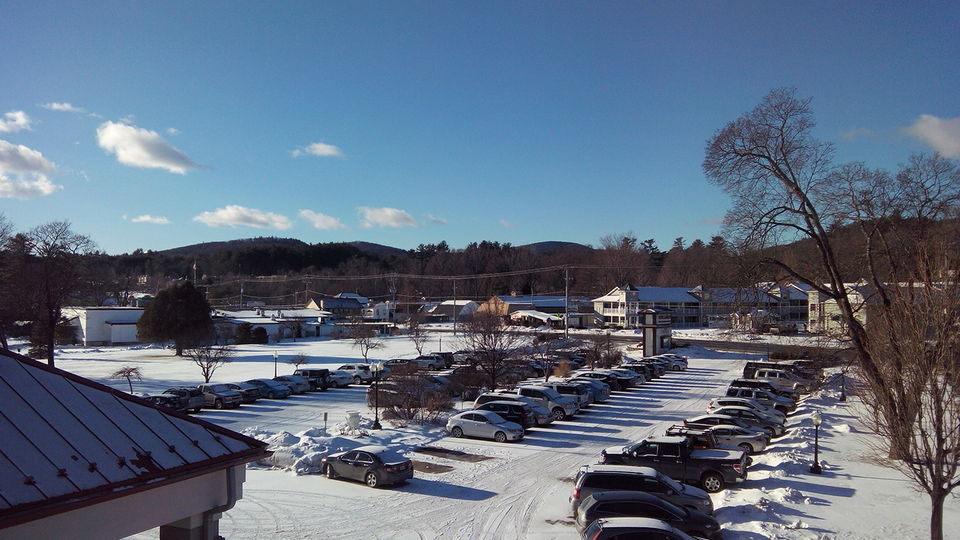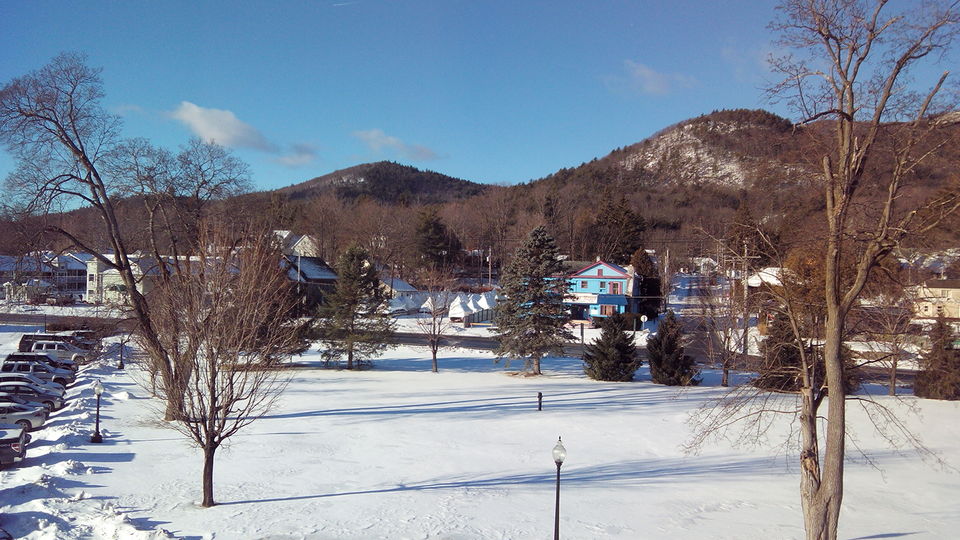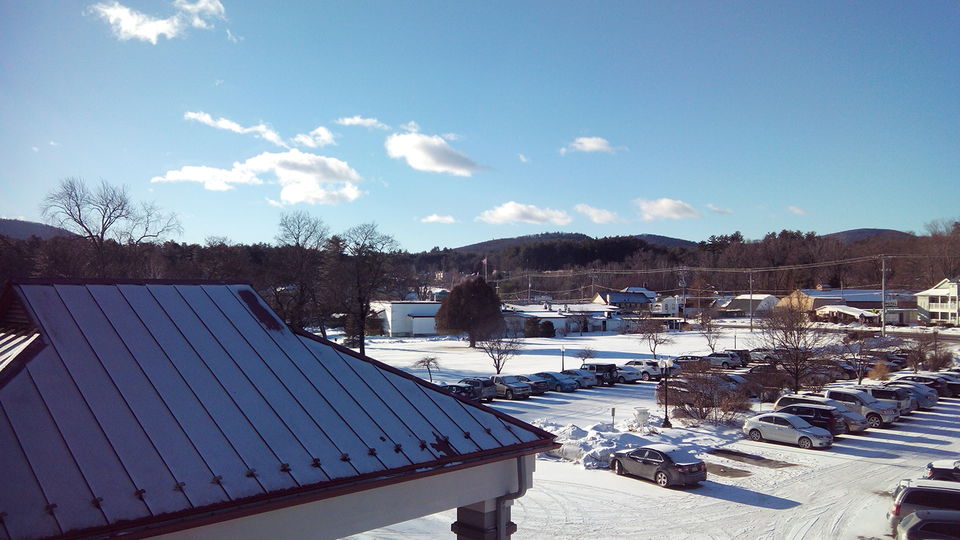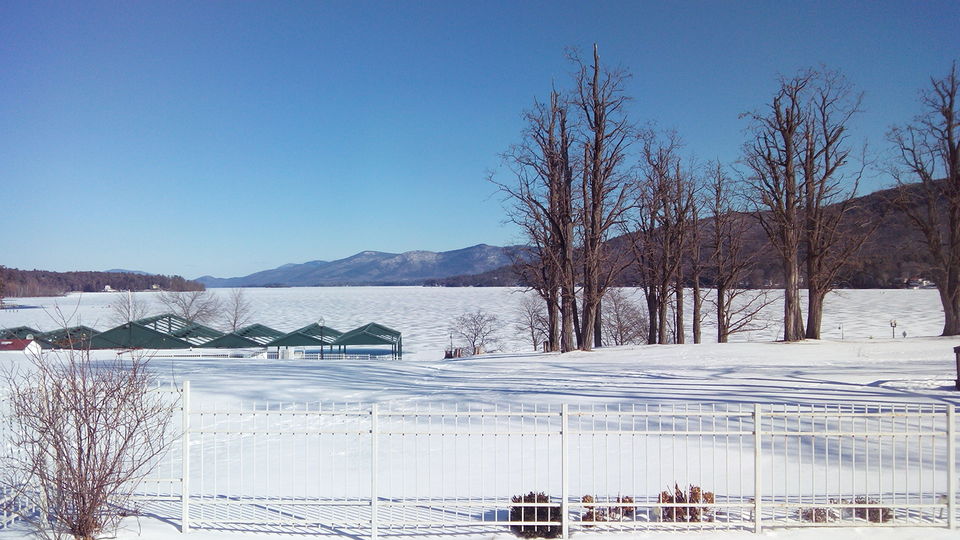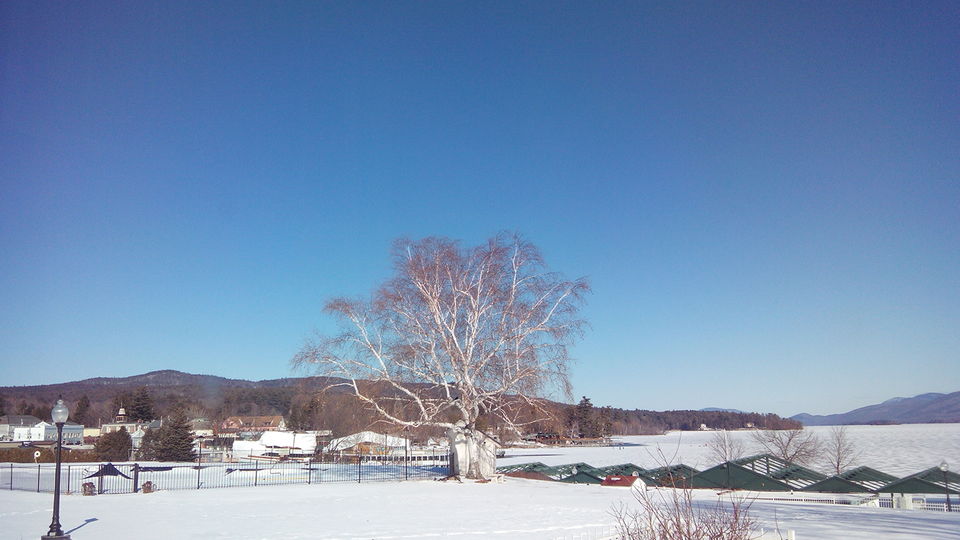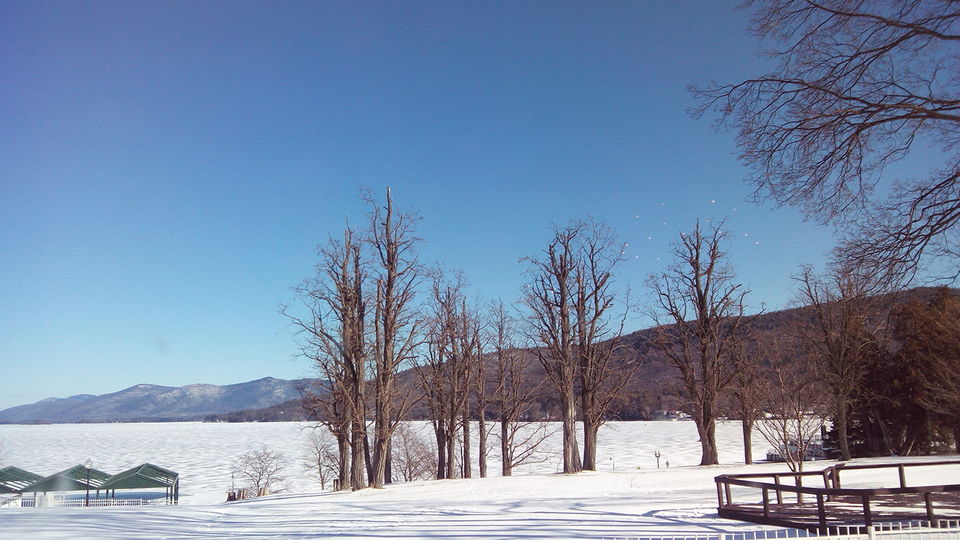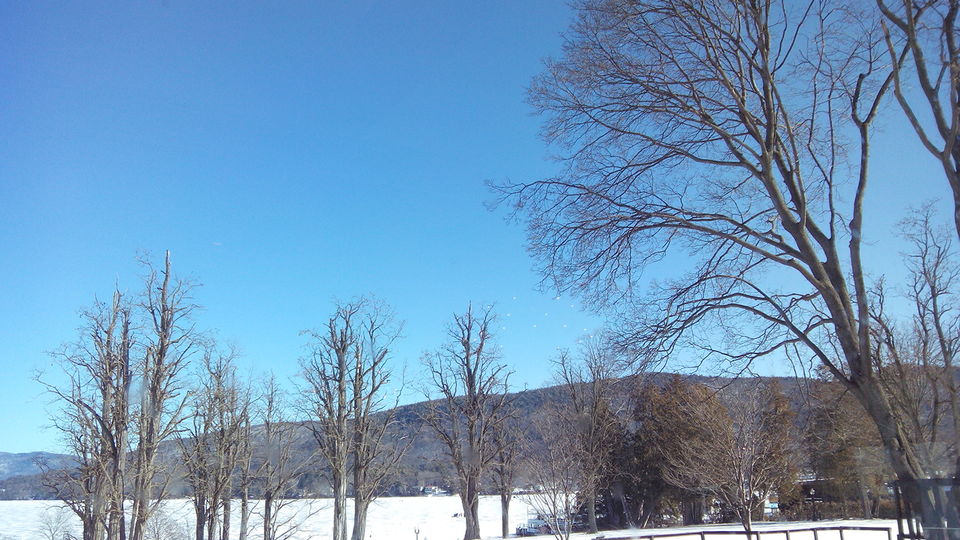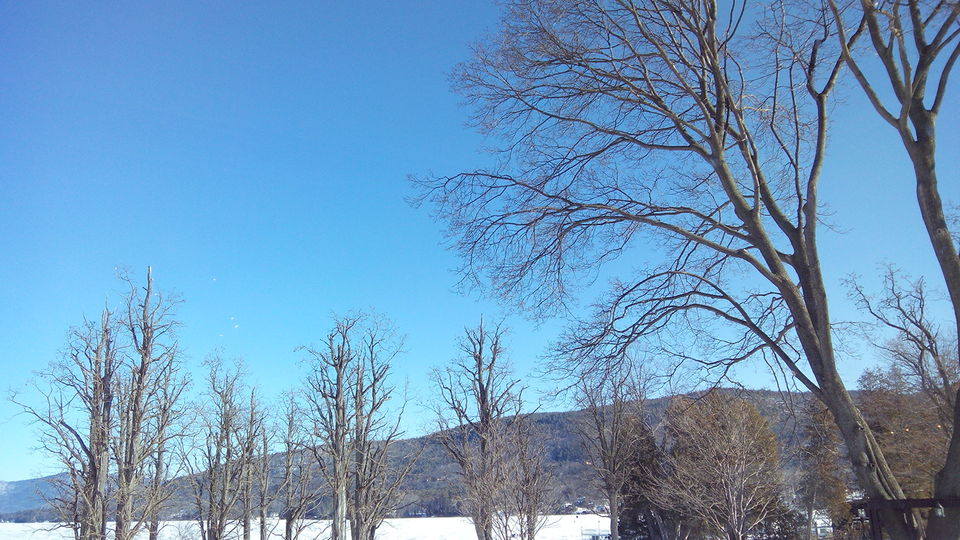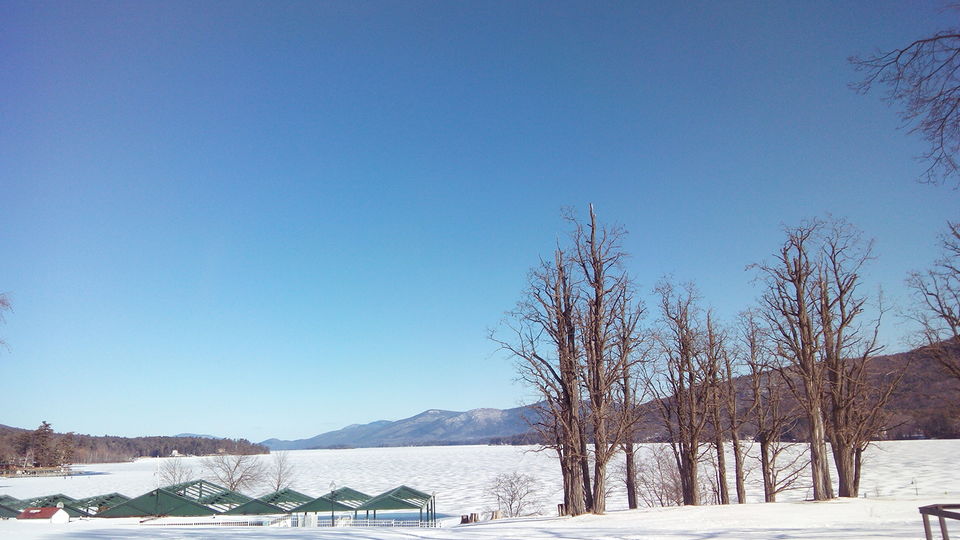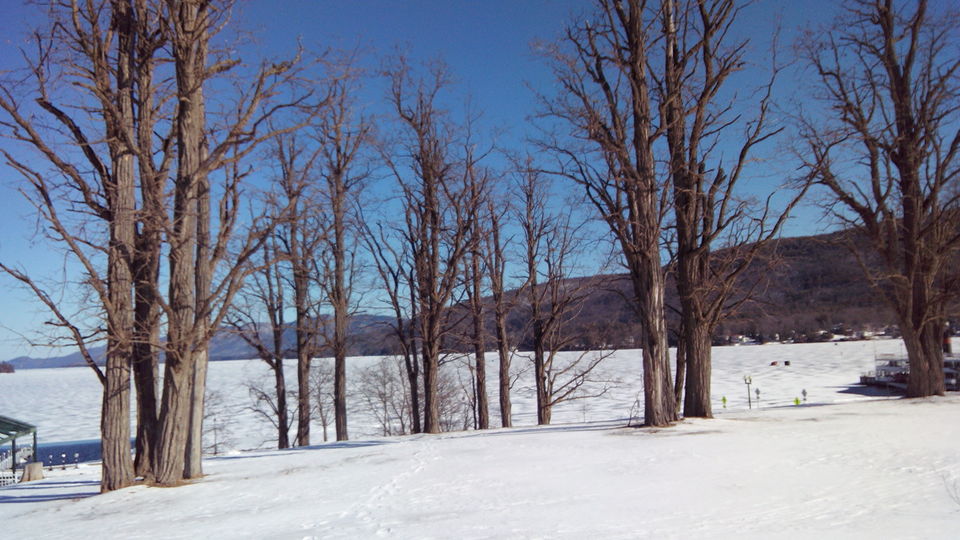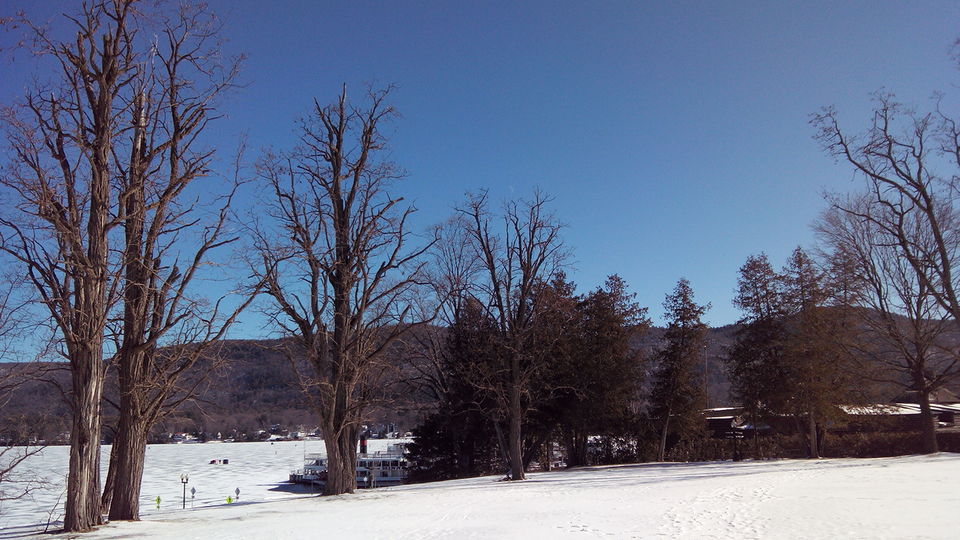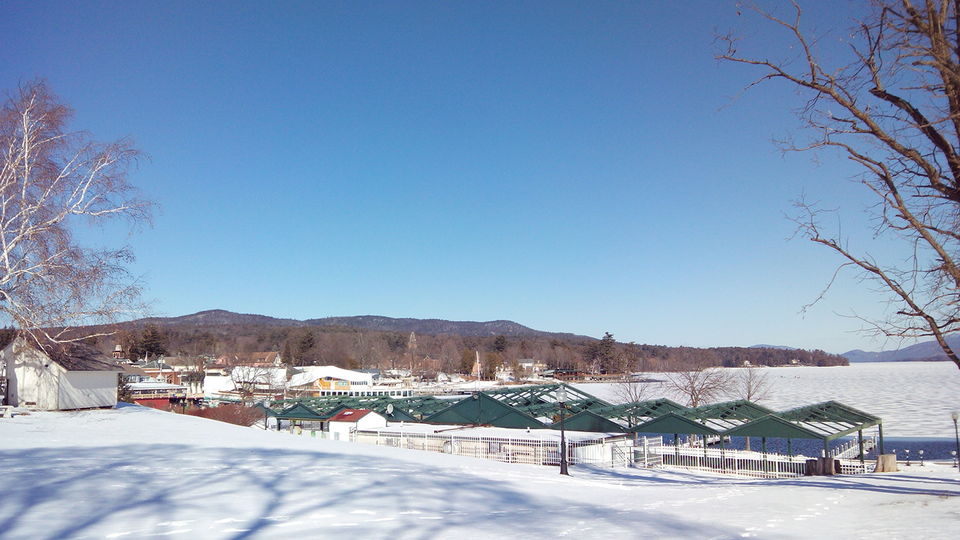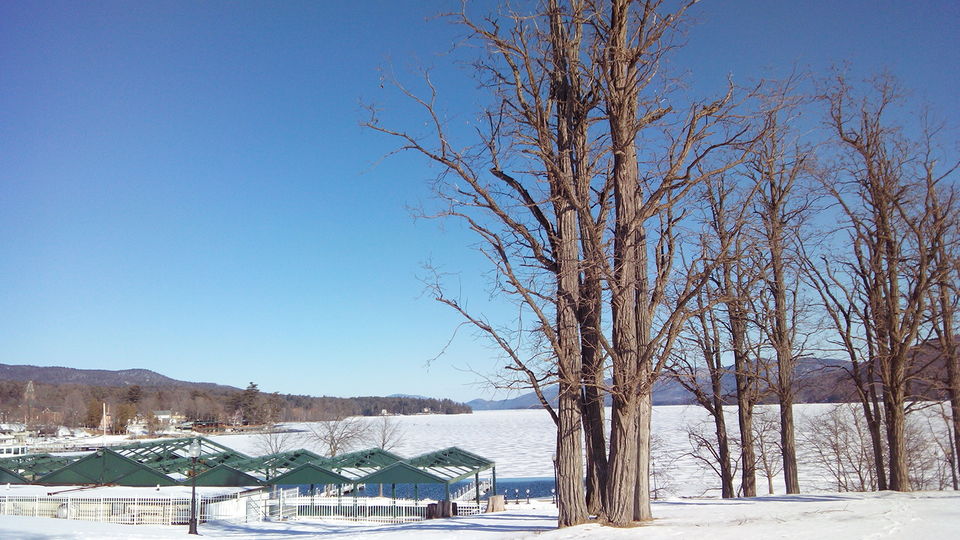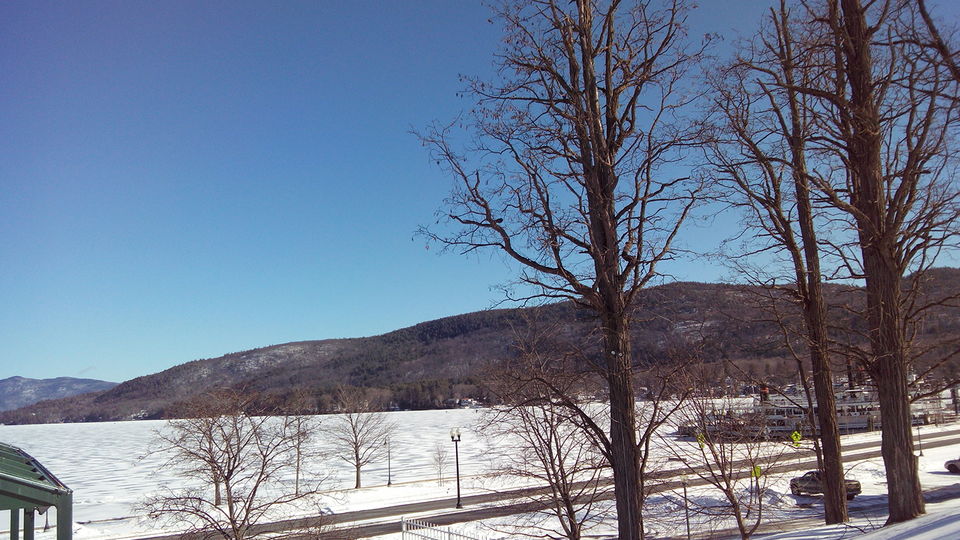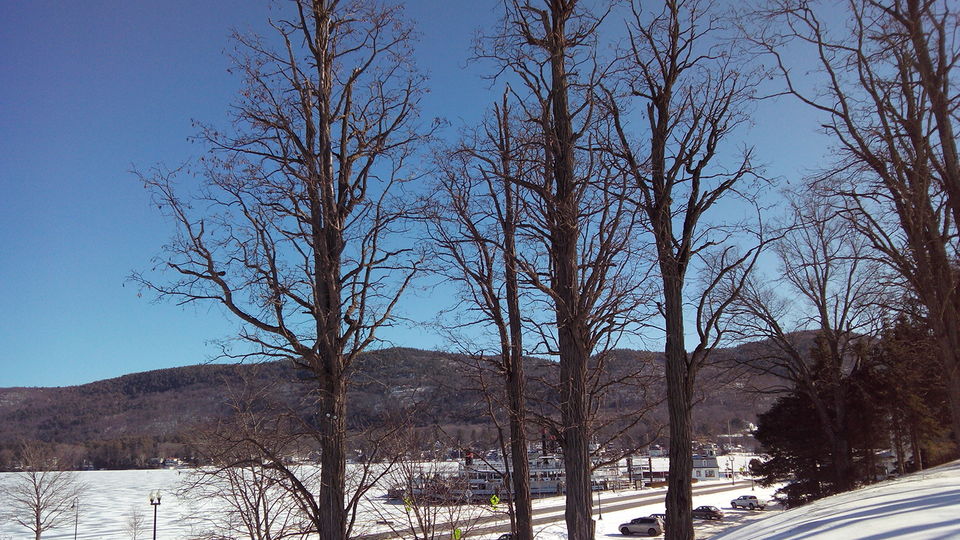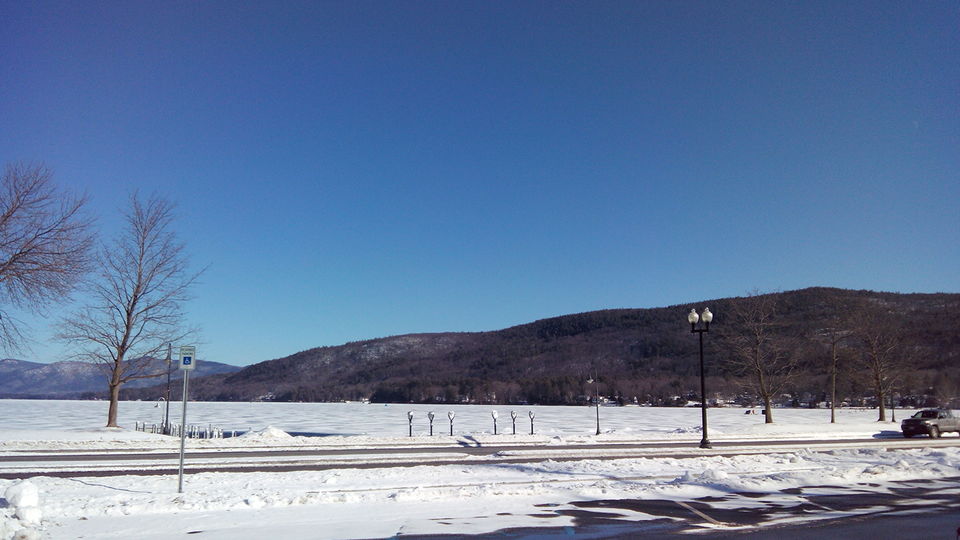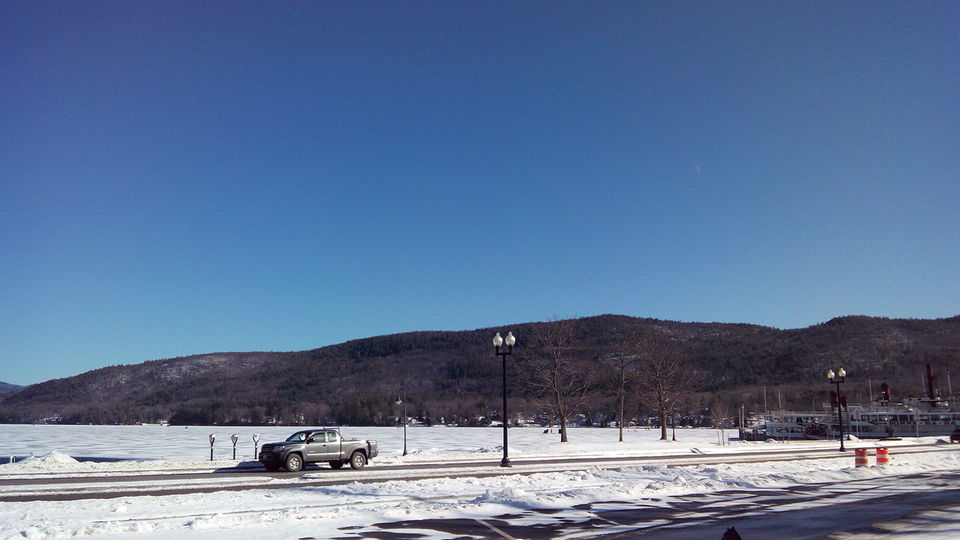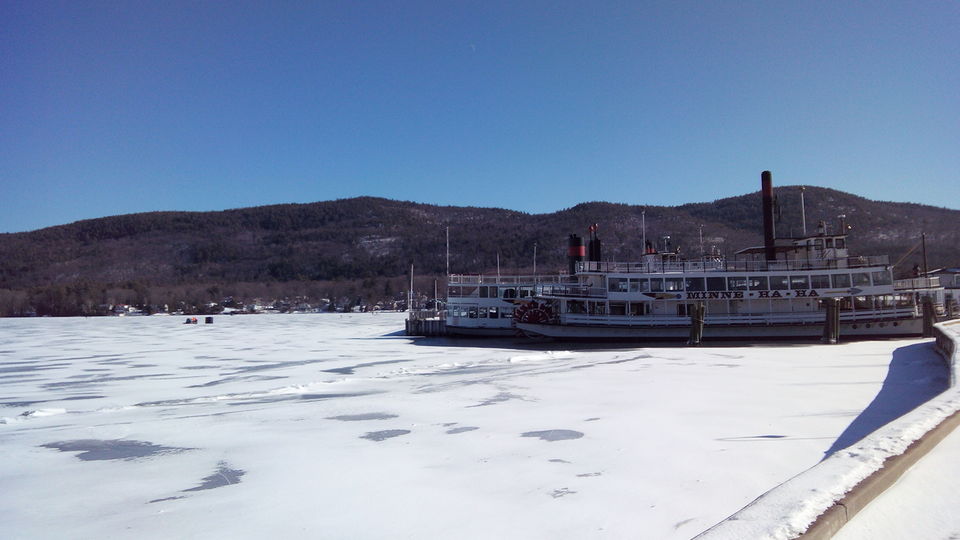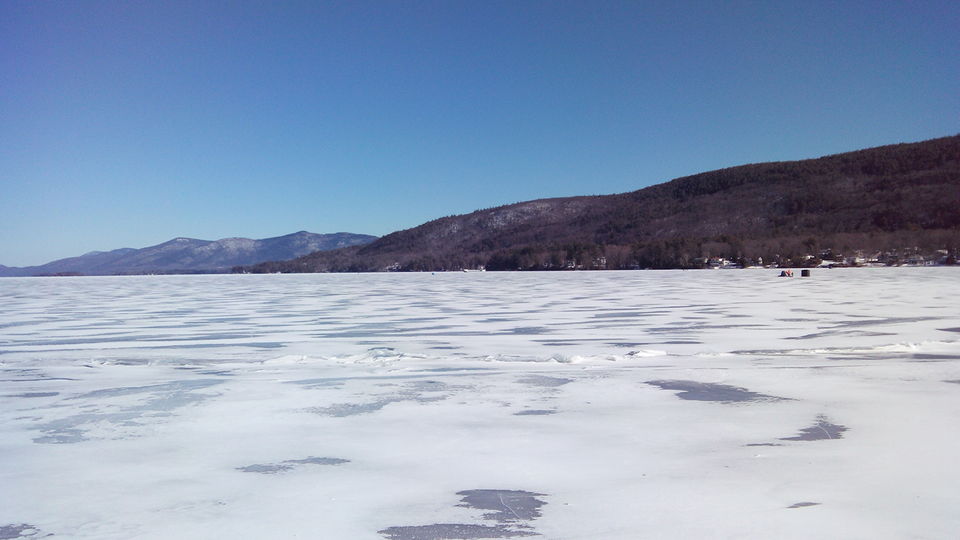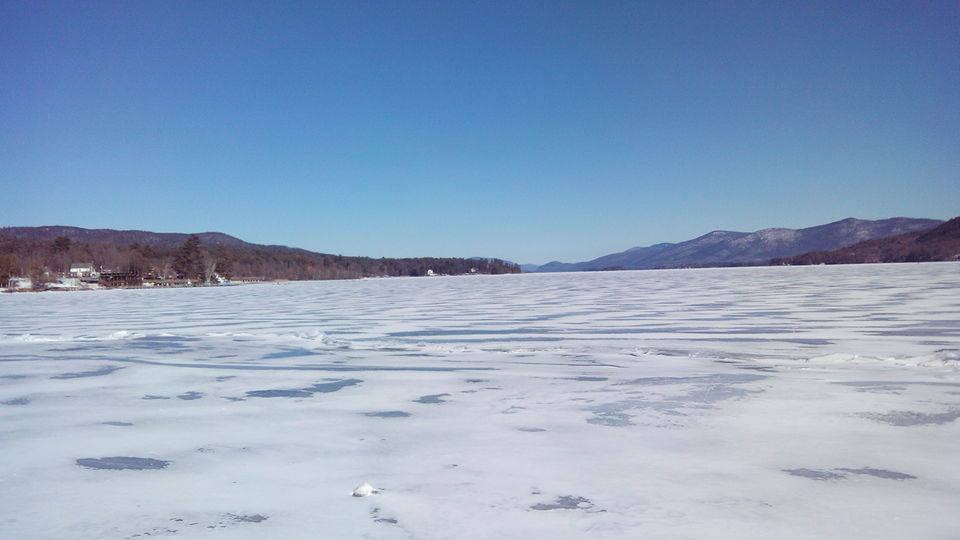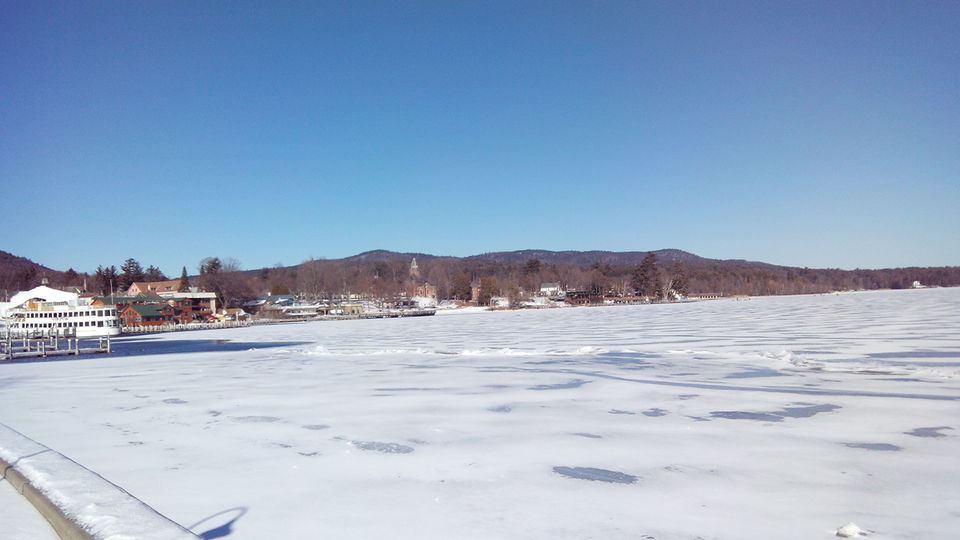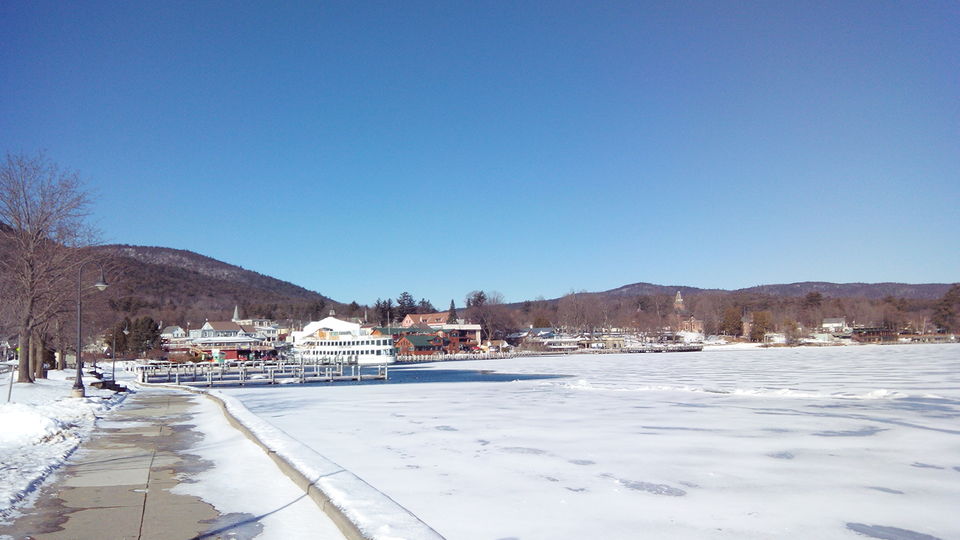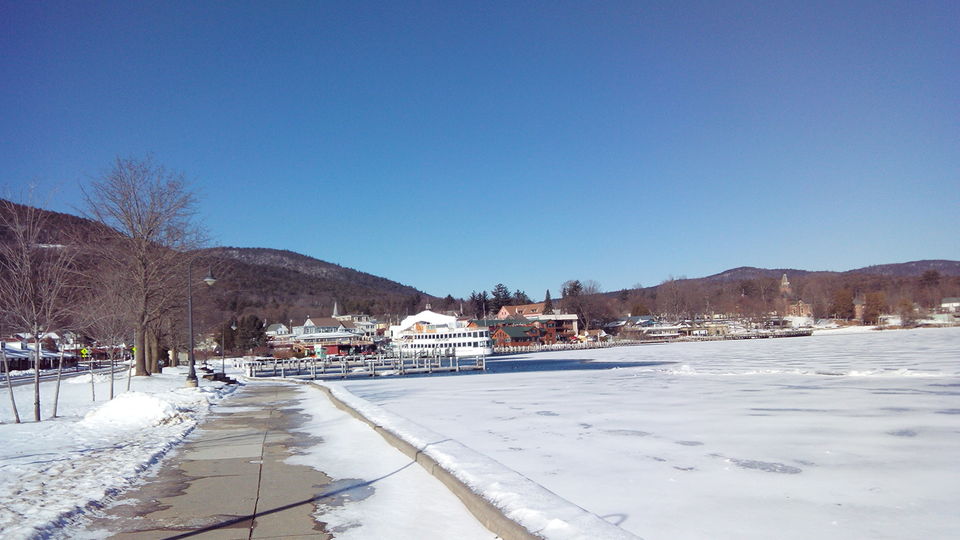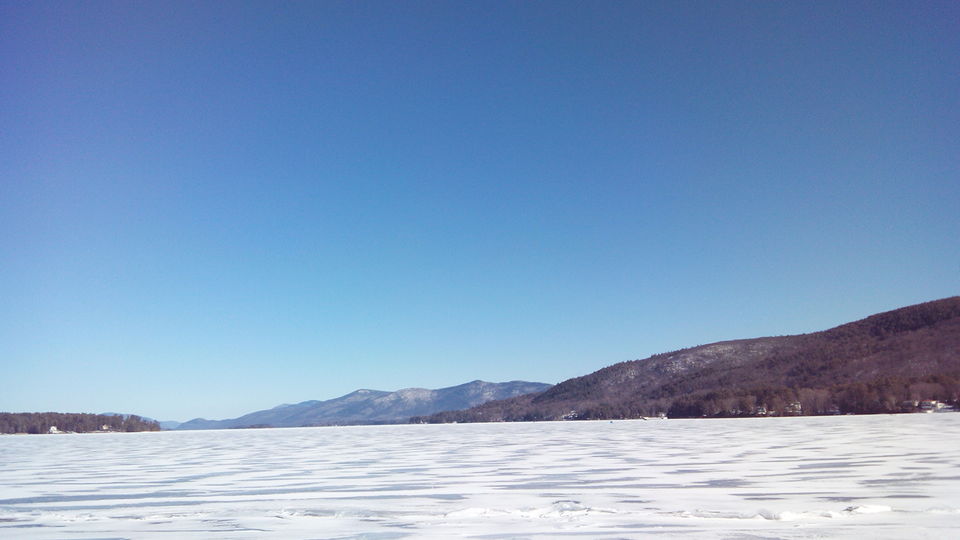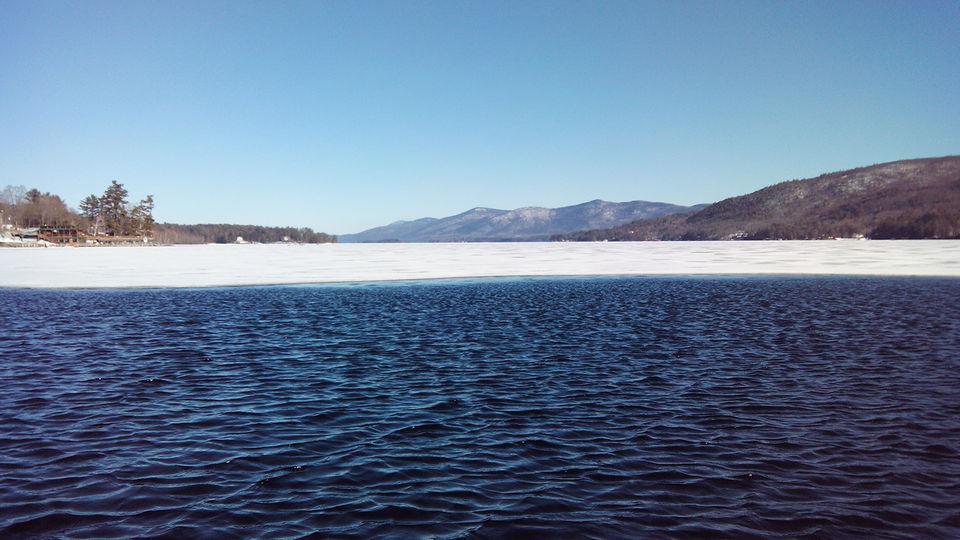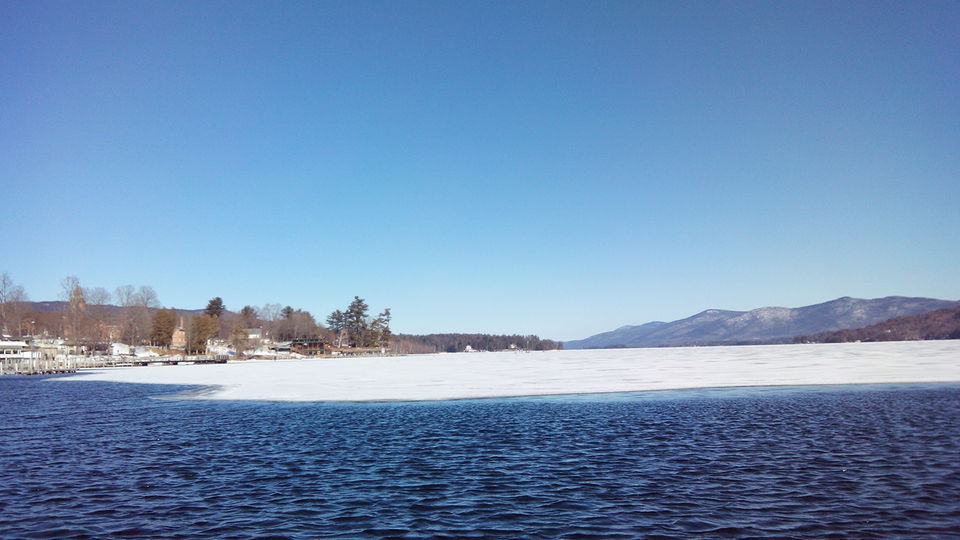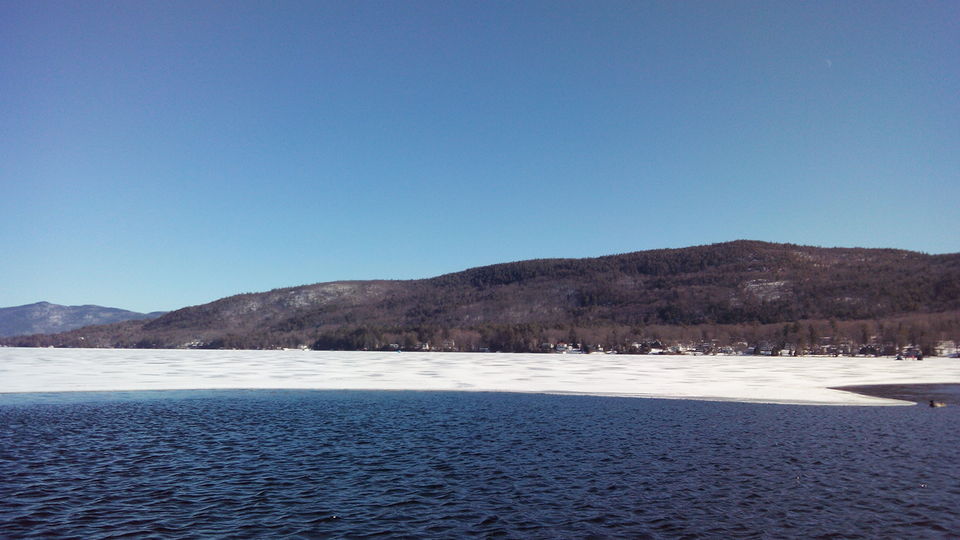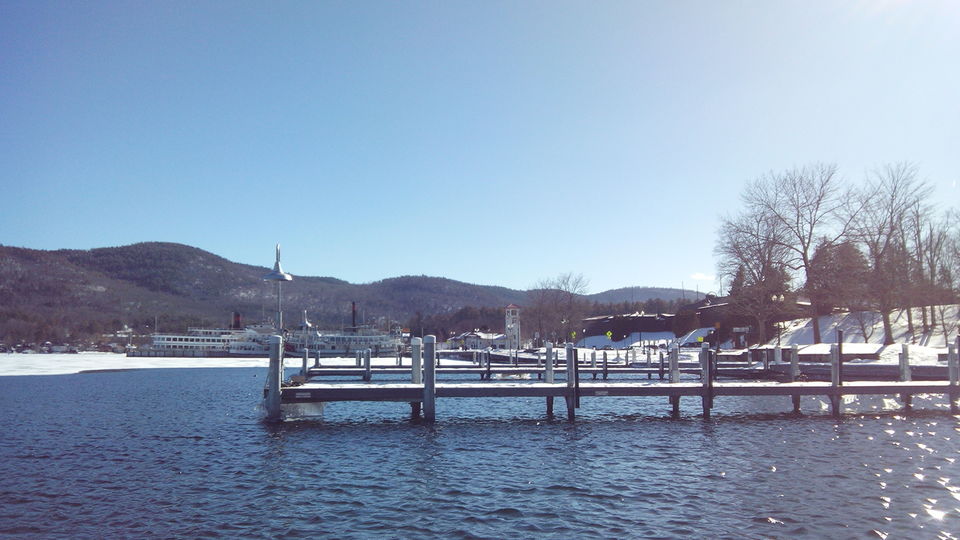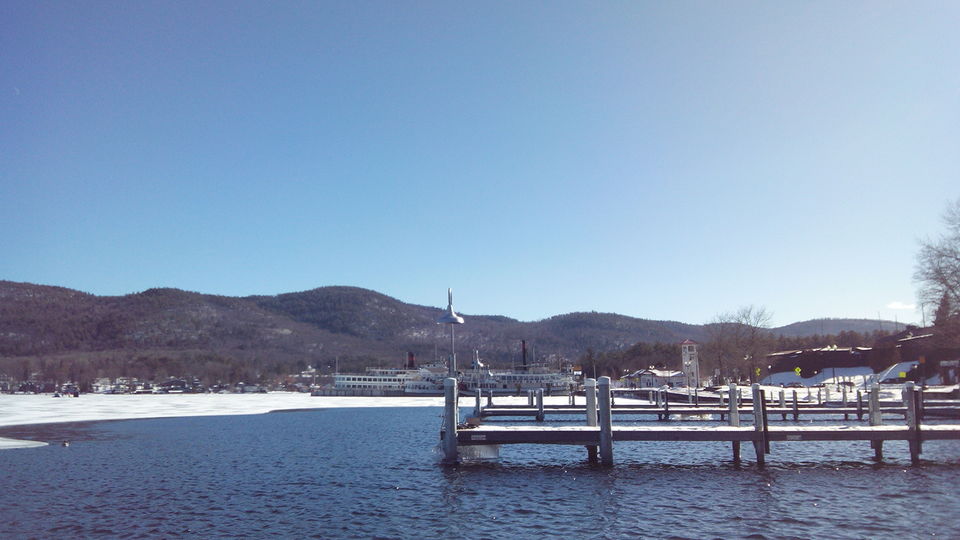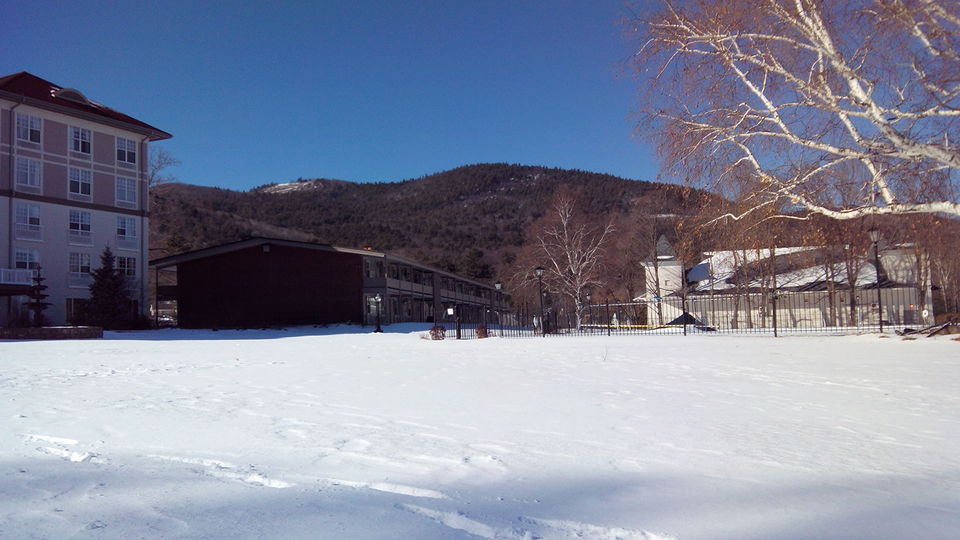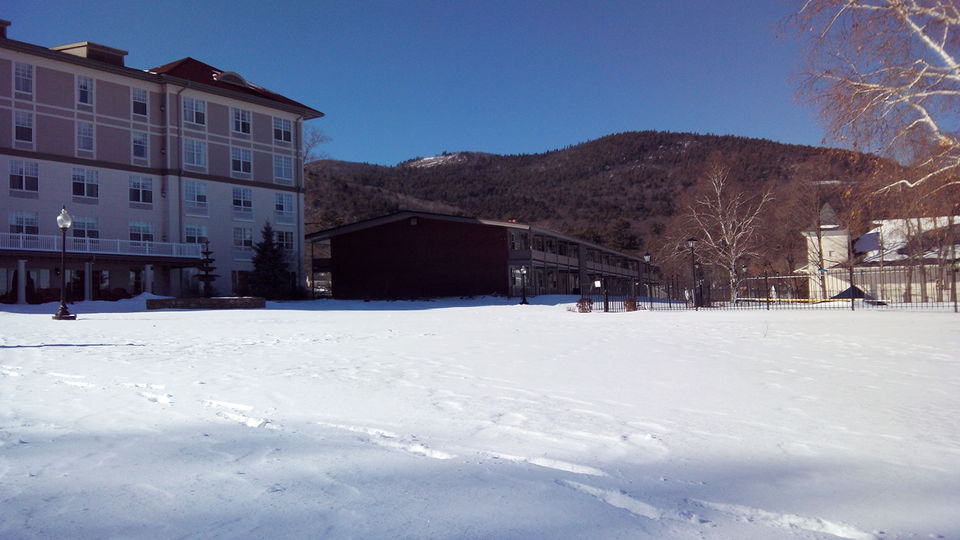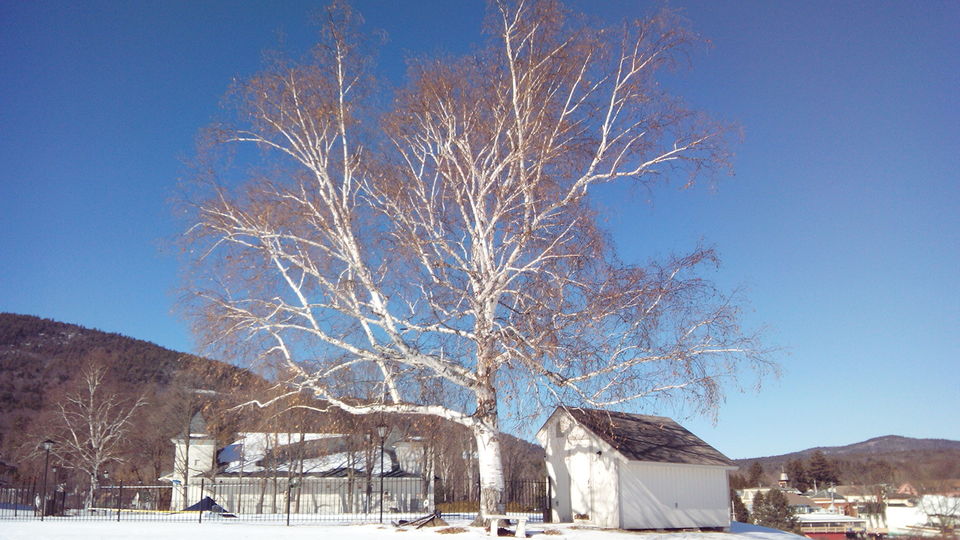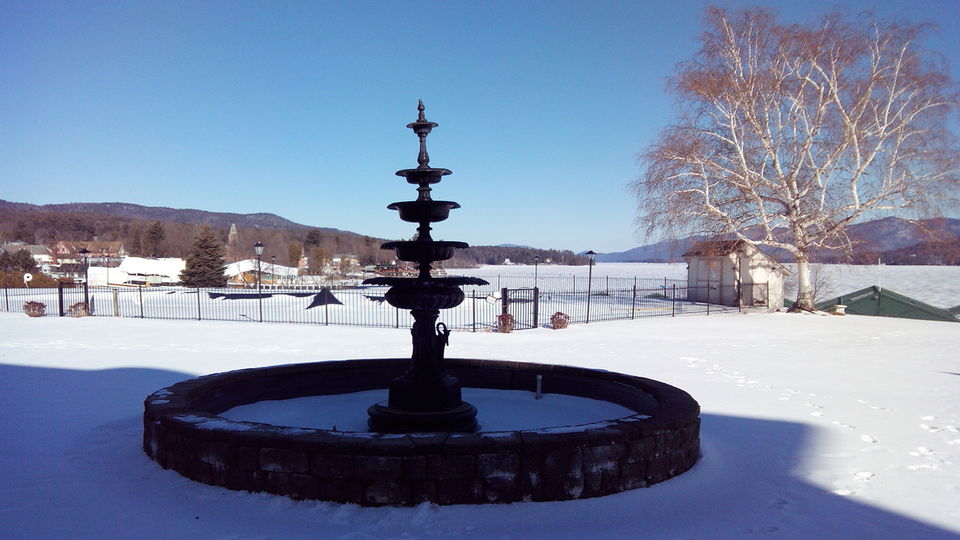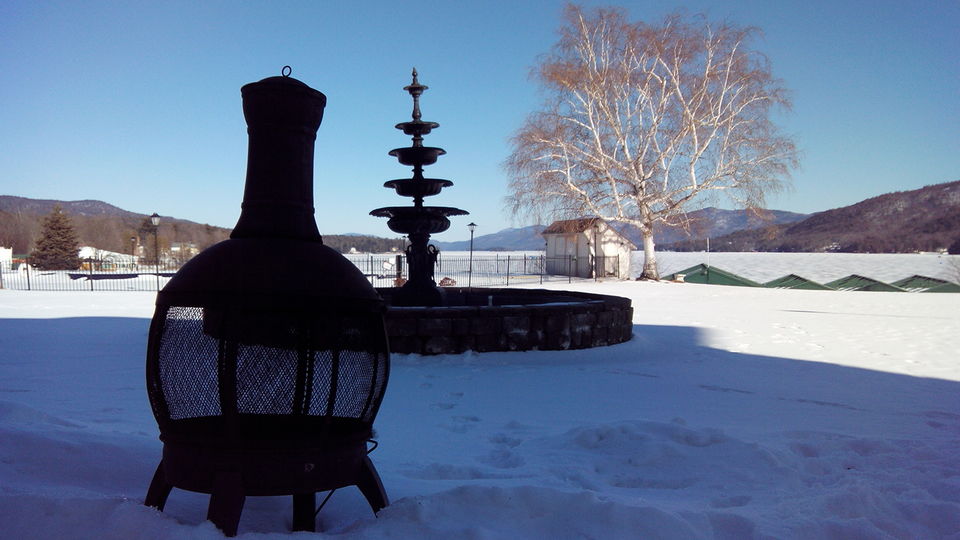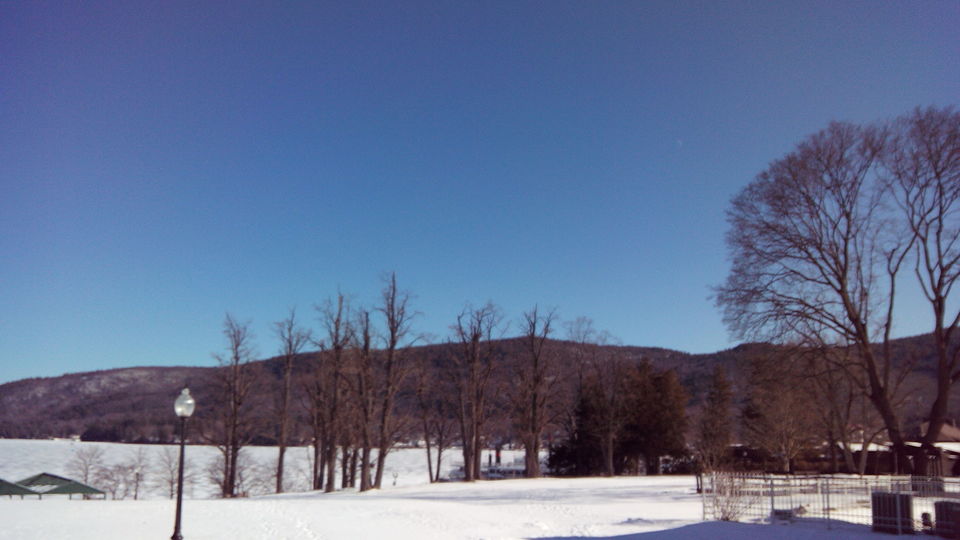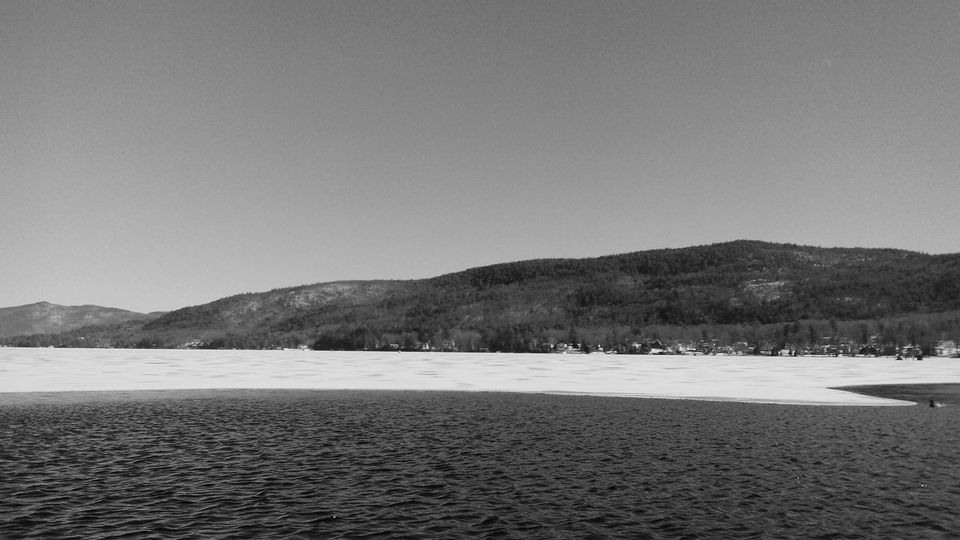 I was not sure what to expect in Lake George in the middle of the winter and snow, perhaps a frozen lake and trees without leaves. Honestly speaking, I was not disappointed at all. The Lake looked completely different, actually it looked awesome. I have seen running around in the frozen lake which I am not sure if I could even think of doing it. The main attraction is the total quietness of the lake and the surrounding area. There were not too many eating places were open even. But if you have a prior arrangement, like I stayed and dines at the Fort William Henry Hotel (White Lions Restaurant). Nevertheless the food was awesome and service was very prompt and friendly. I looked about this place in Groupon but called directly and got the same deal. The reason being, I don't like the fact that Groupon charges a big commission from these businesses and I prefer to give them the business directly.
The next day (Saturday) I decided to try Skiing, first time in my life, and I was able to find this location called West Mountain Ski Resort. But I ended up doing snowtubing which was lots of fun. You pay $17 for two hours of fun and I think after two hours you feel little tired going up and down the hill doing snowtubing. After I was done with snowtubing I decided to check out the bar which was located on the second floor of the reservation building. Its a little bar with a dining area. Prices are reasonable. This place has a big parking lot which makes easy to find a spot and parking is free.
I would recommend to make a plan beforehand about eating places, ski locations etc in order to save time. Because some locations might be far from where you will plan to stay. Overall it was an unique and beautiful experience overall visiting the Lake George and West Mountain Ski Resort during the mid of winter.