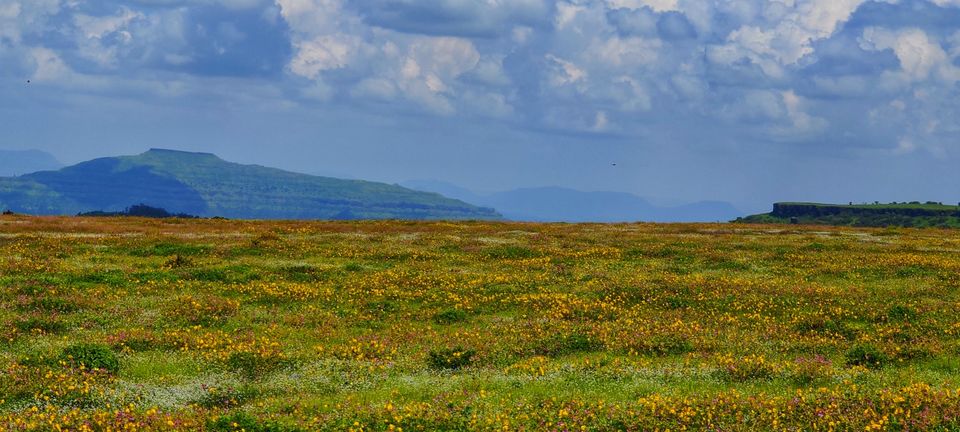 The Kaas Plateau, also known as the Kaas Pathar, is a plateau situated 25 kilometres west from Satara city in Maharashtra, India. It falls under the Sahyadri Sub Cluster of the Western Ghats, and it became a part of a UNESCO World Natural Heritage Site in 2012
After waiting for almost 2 months I finally ticked this place off from my wishlist on 29th September 2019.
The best time actually on Google is Sept and Oct. But it totally depends on the rain. For a nice blossom you need atleast 1 week of no rain else the flowers die and also life expectancy of these flowers are around 10 days as I read on wiki. Many people get disheartened when they reach and do not find any flower blossom so guys its important you check on the flowers by visiting Kaas official website as they keep on posting latest pictures for tourists.
As Maharashtra received heavy rainfall fall this year, my trip got delayed and finally happened in last week of September and surprisingly that turned out to be the best weekend with respect to the flowers available.
Ummm, I guess the only tip left is to let you know guys is that even of you are not able to book your tickets for any particular day you can simply visit kaas and have a physical ticket generated which we didn't knew and waited till 29th as tickets for all prior dates were booked. 100 rupees per person for Indian nationality.
Here are some snaps captured on my Samsung A50. Let me know how you liked it. These are not filtered pics, all are original same what we saw.
Guys as you can see I got to see all colours of flowers like yellow, purple, blue, violet and pink. Me and my friends wandered  so much that we ended up on this side of hill. No tourist come here , sadly they just roam at the start of kaas and click pictures with yellow flowers. They do not know that actual kaas ka maja lies over here. You can see there is no crowd in background in my pictures. So do explore to get such amazing views.
If you like this small picture blog of beautiful kaas do follow me.
I always make small blogs of my trips for other fellow friends of mine. Thanks...