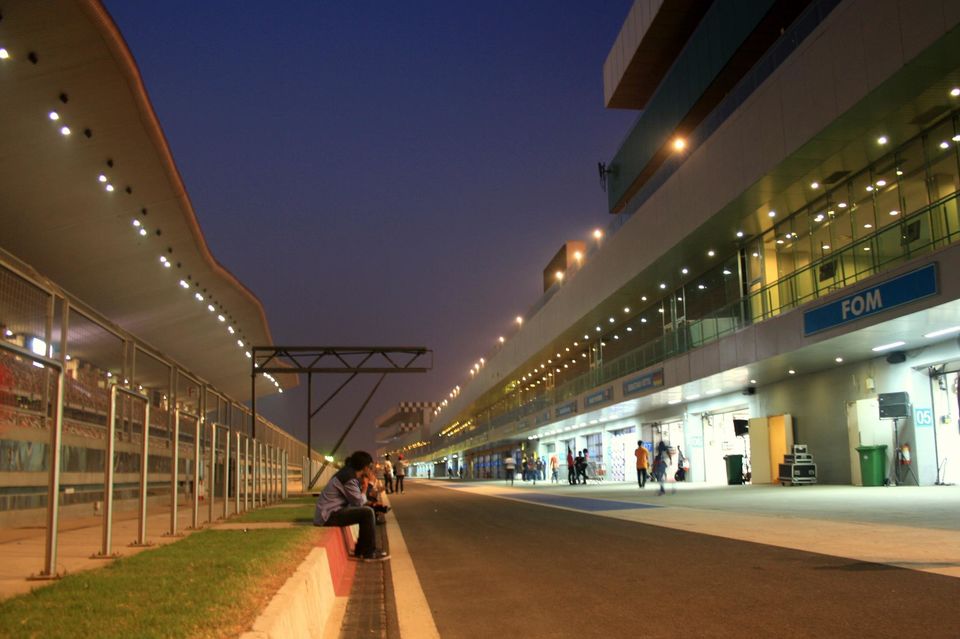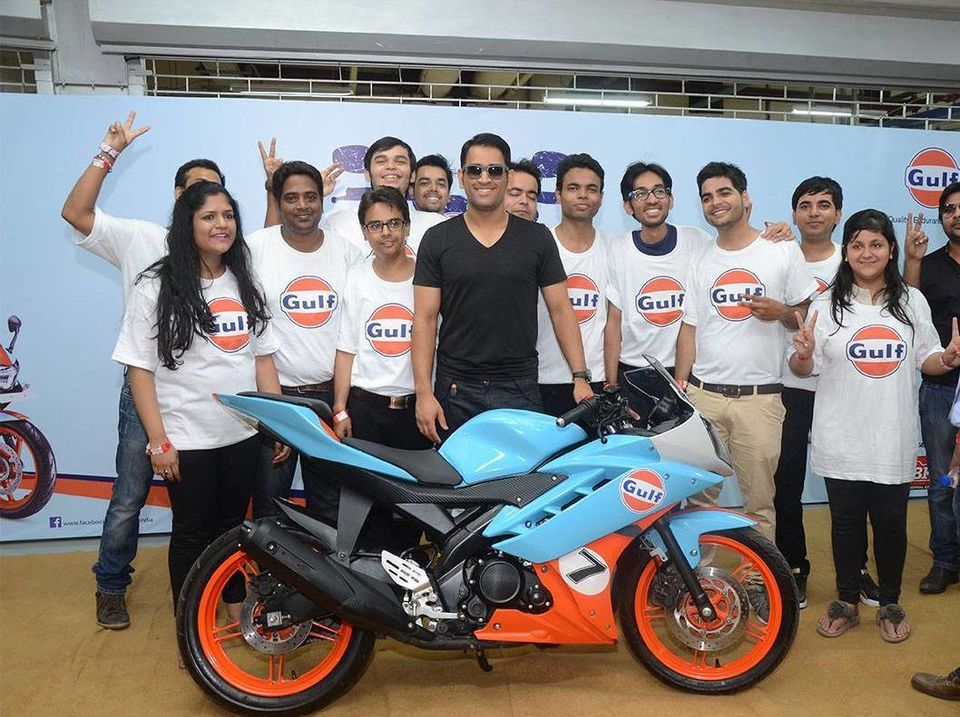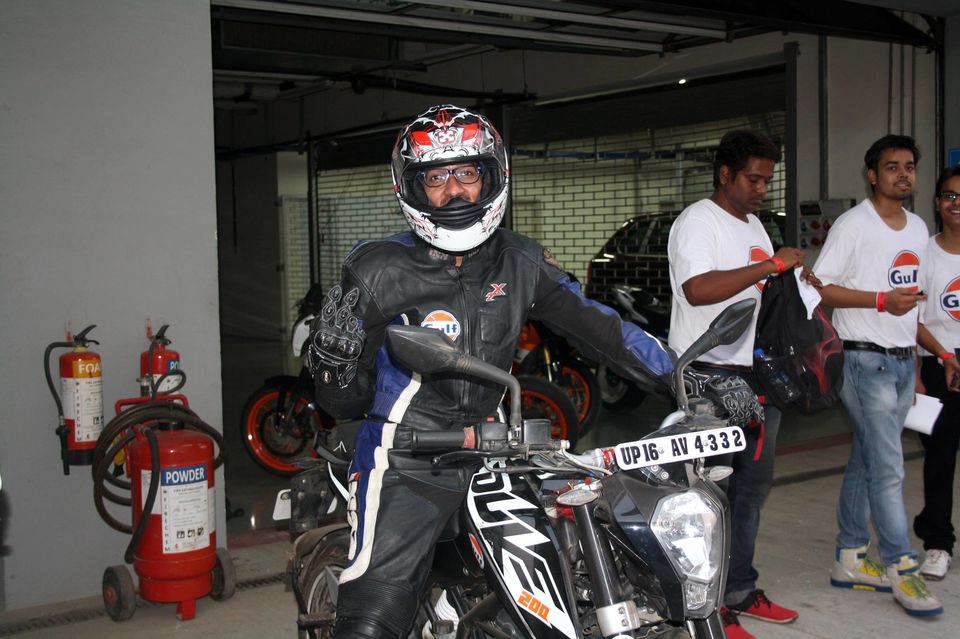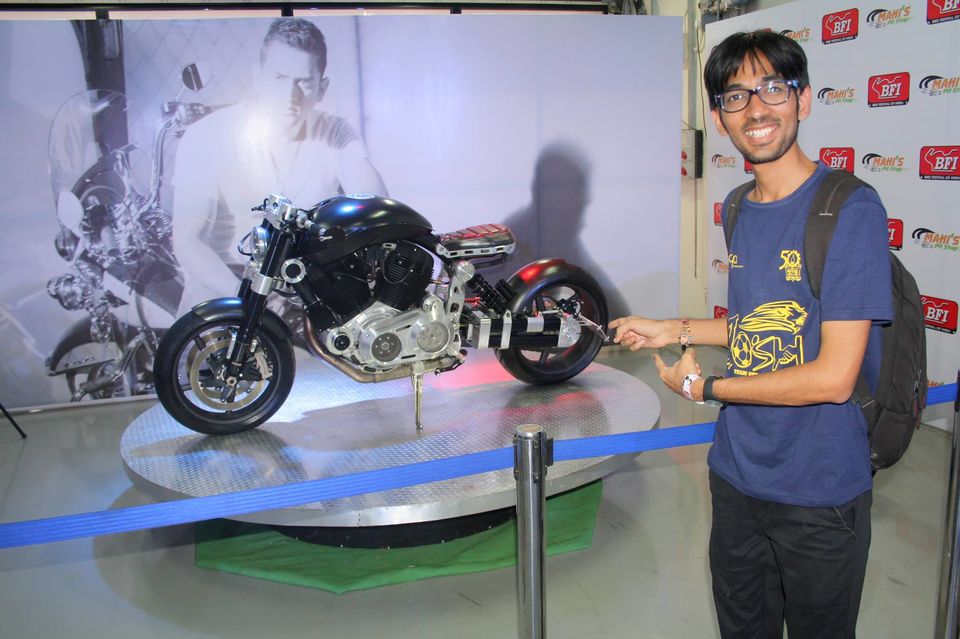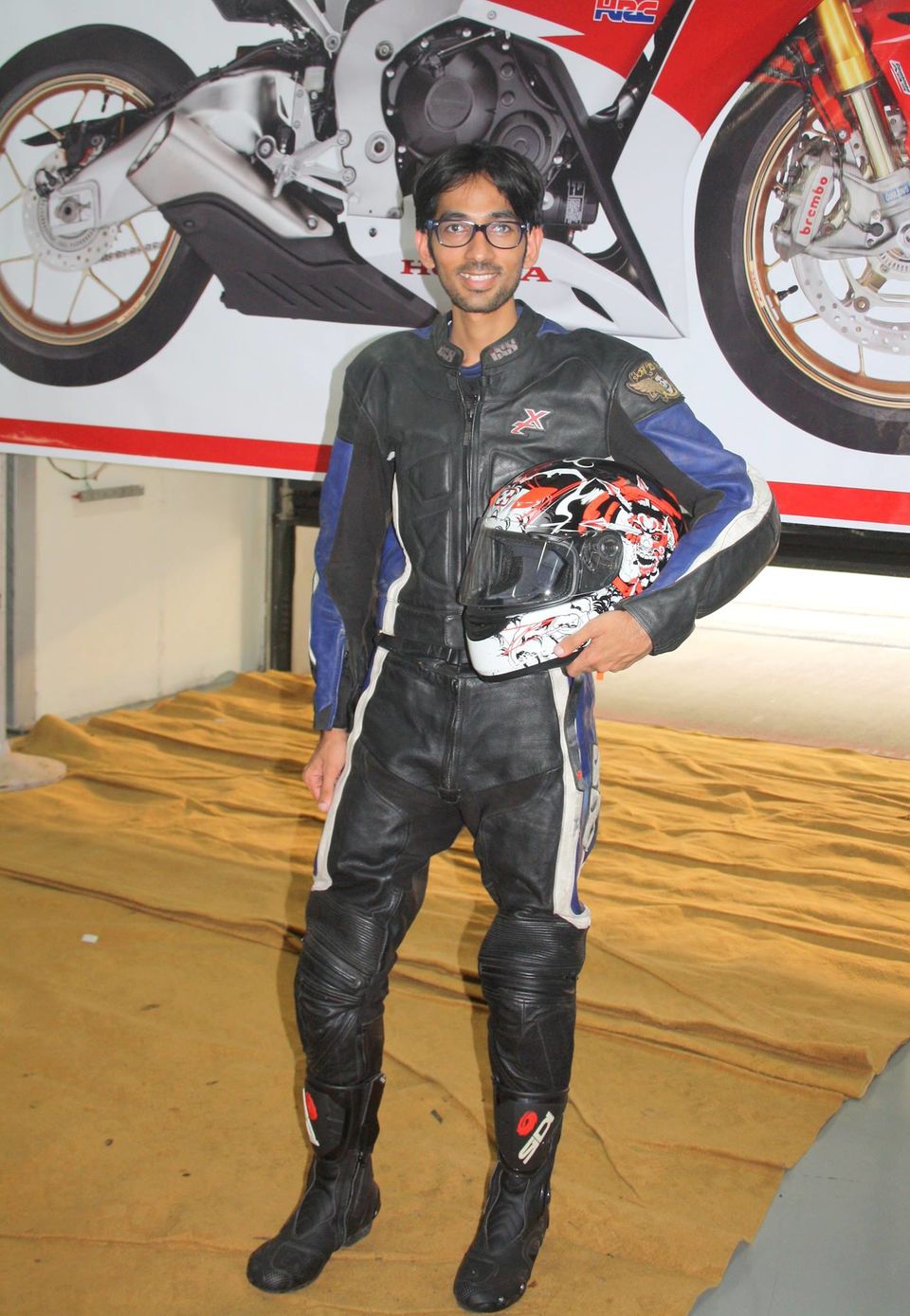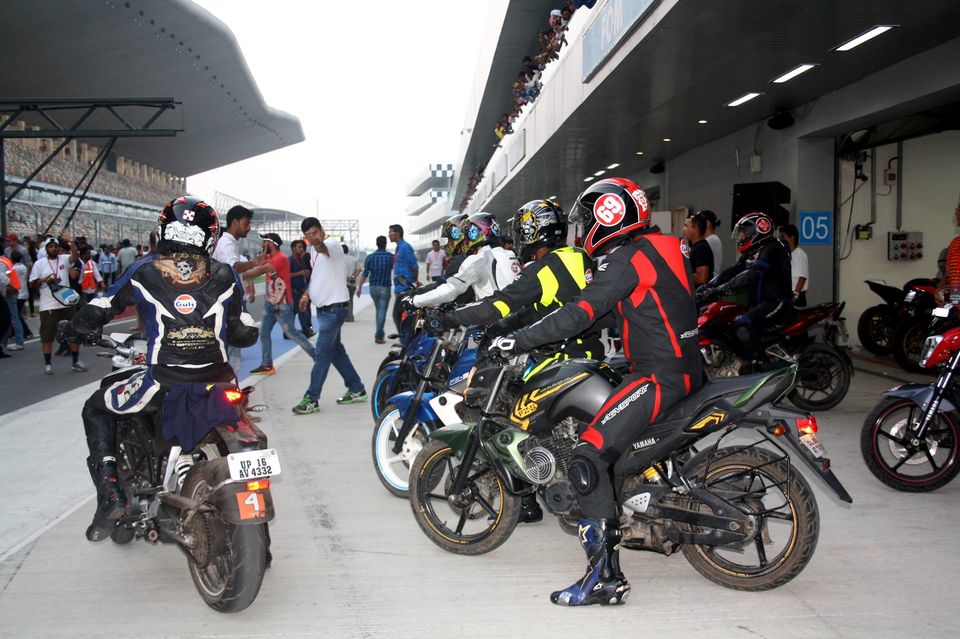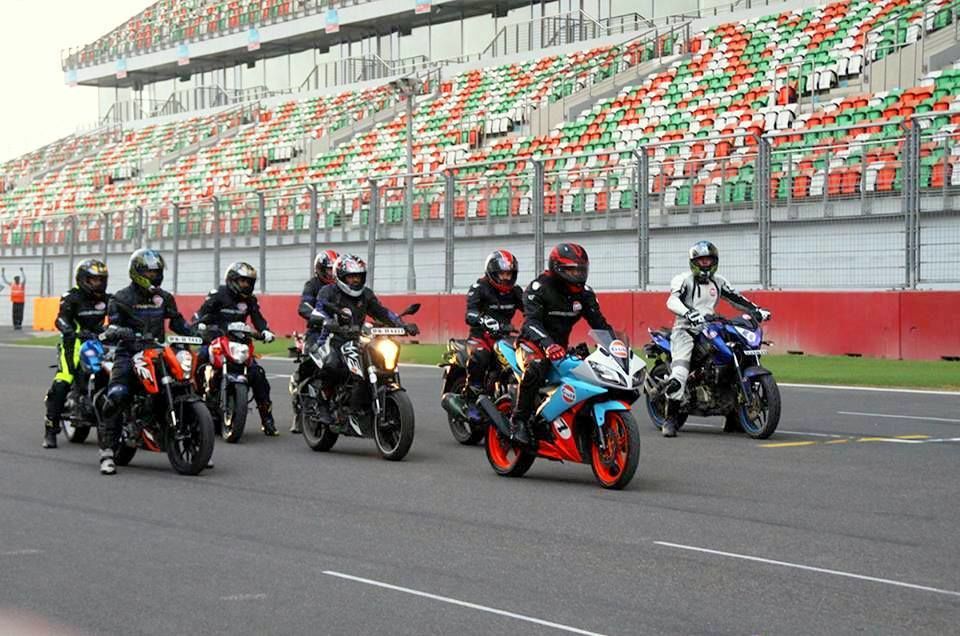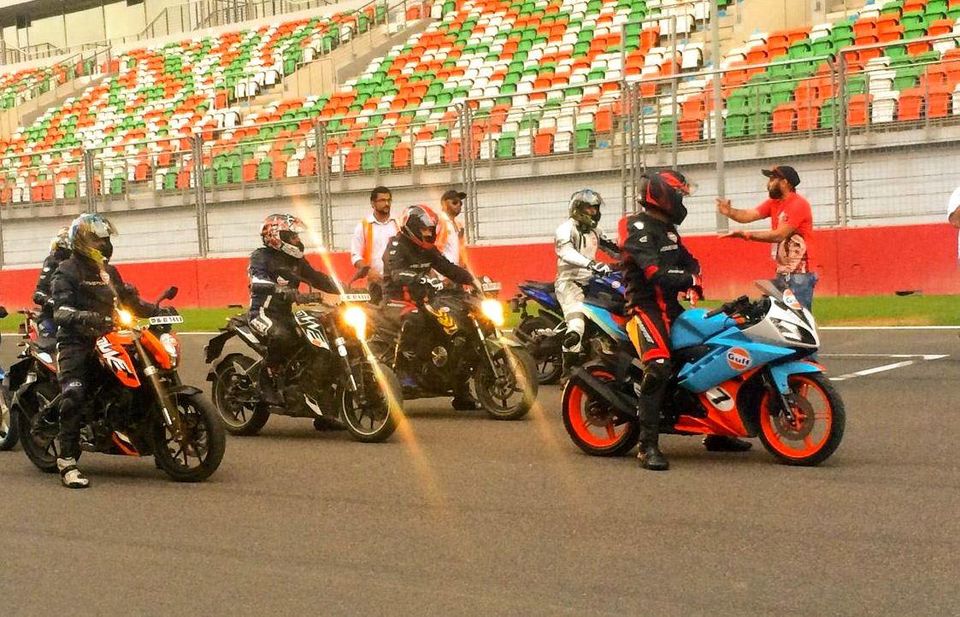 I got this lifetime opportunity through GULF oil. They have floated a competition where they asked passionate riders to send personal travel stories. Among some thousand participants 10 winners were announced and invited to ride with M S Dhoni at Buddh International Circuit, greater Noida.
It goes without saying that the experience was breathtaking. Dhoni himself is a bike freak, with some of the wildest mean machines, in his fleet. Meeting and seeing him from so close made me realize how cool is our Indian Cricket captain. we rode one lap of BIC, while Dhoni was leading everyone from the start, others were lined up in a formation. I overtook everyone, but himself. I was riding just behind him, observing him carefully, each and every movement. I had one thousand thoughts while riding, what kind of person he is, what motivates him to ride, how he keeps up with profession and passion. He was riding so swiftly and smoothly, only a passionate and skilled rider could do that. I was inspired that moment to keep alive my passion no matter what. Those 15 minutes of riding are etched in my mind forever. I had never dreamed that i will be riding with the icon himself. Things happen in life when you expect least out of it. It all happened within two days. Timeline for posting stories was 48 hrs and after announcement of winners only 3 days were given to plan trip to New Delhi.
I was super excited for two reasons. I always wanted to ride on BIC track, one and only race track in India, where one could think of having a Formula 1 or MOTO GP. Getting a chance to ride on BIC is not easy, first, it is expensive and second, it is not accessible to everyone.
Second reason was obviously M S Dhoni. You might argue why not Dhoni first reason? it was a privilege to ride with M S Dhoni, no doubt about it, but for me it's simple, no matter what riding comes first !! This time it came with a bonus :)