Who goes to Kashmir for new years! I did.
And I had the best time of my life there.
It was the winter of 2017. I had decided I didn't want to party crazy this new years, and wanted to spend it peacefully, away from everything - cities, parties, from the madness and chaos of it all. One day while looking for new year trips, I saw this group trip to Kashmir on this Facebook page. I loved the description of the trip, the photos, the fun that past trippers seemed to be having. And was tempted. The page name was interesting too - This Guy's On His Own Trip. I read through the itinerary and it resonated deeply with me - being away from the world, and just being in the middle of nature, and hopefully a lot of snow. I liked the fact that their trips were arranged for people of specific age groups, and this one was for people between the ages of 20 - 40.

I booked the trip in a few days. And what a wonderful trip it was, and so well arranged. I do not even know where to begin writing about this trip . I was very apprehensive a few days before the trip started, but the trip leader Neeraj Narayanan made it a memorable one for me. From the hotels where we stayed to the places we visited, everything was picture perfect.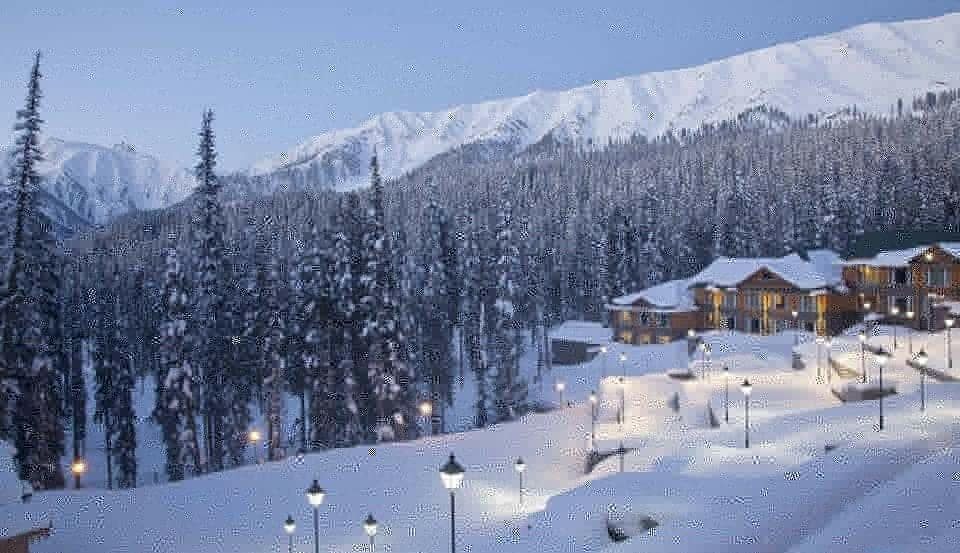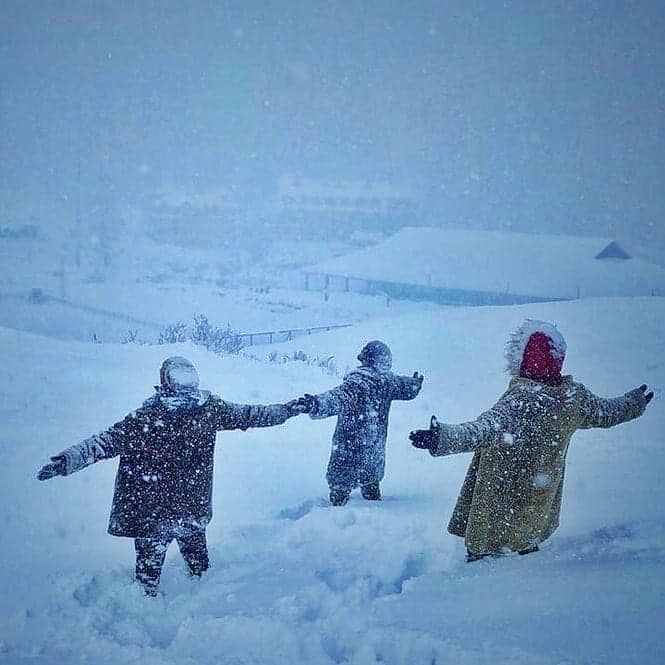 The walk through the snow,the snow fights , his wonderful travel stories, and the crazy games that we played till late night is something I misss sooo much. I miss all the nicknames Neeraj and the other trippers gave me. On 1st of January, it was Neeraj's birthday, and the whole group surprised him by doing a flash mob for him. It was our way of celebrating his birthday, and also thanking him for everything.
On the first day in Srinagar, I was a little circumspect especially after seeing the Mughal Gardens. In winter, it was absolutely brown and bare and not at all like the pretty pictures you see of it in the internet. I was worried then what if everything turned out like this. But that was not to be. We went to Sonamarg, to Gulmarg and to Pahalgam, besides Srinagar. A lot of times we would stop our tempo traveller randomly in the middle of nowhere, if we saw something beautiful. We would all run out and just sit in those wonderful places, and stare at the beauty around us. I so loved that.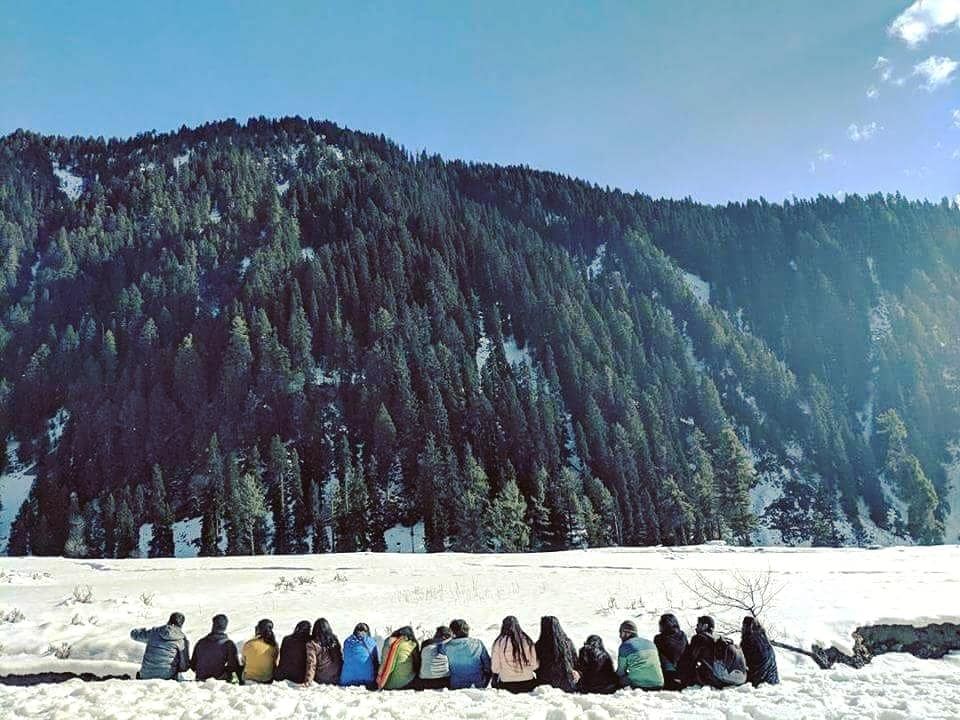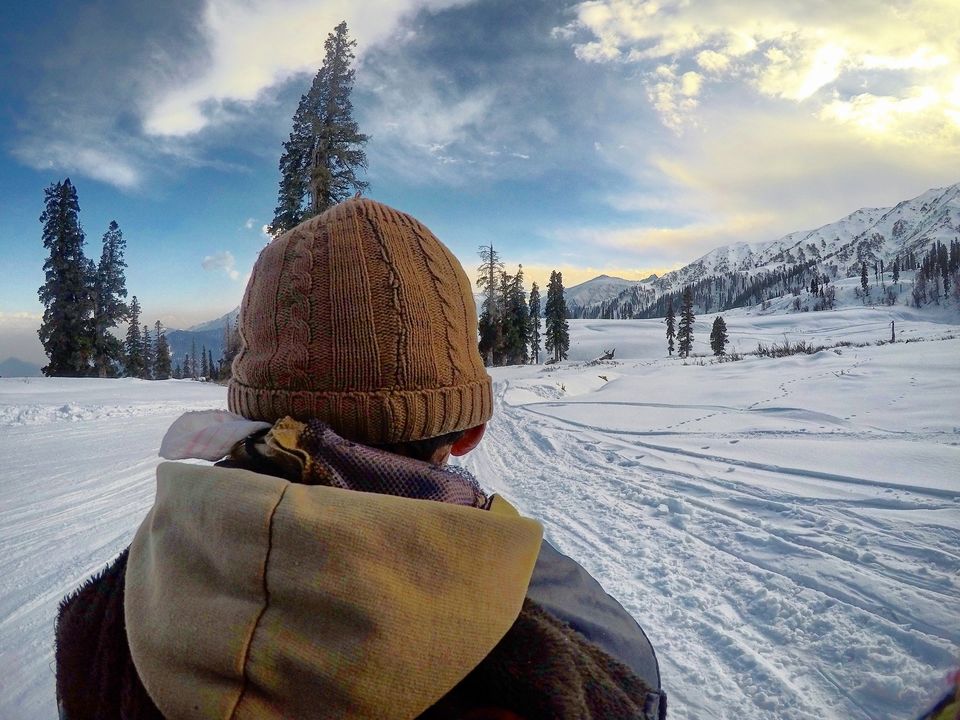 In Pahalgam, Neeraj asked us if we would want to walk to Betaab Valley instead of going by car. He insisted that we would absorb a lot more from the place if we walked through the town and villages. So everyone agreed. After 2-3 kilometres we crossed a school. A lot of kids were playing outside in their pherans.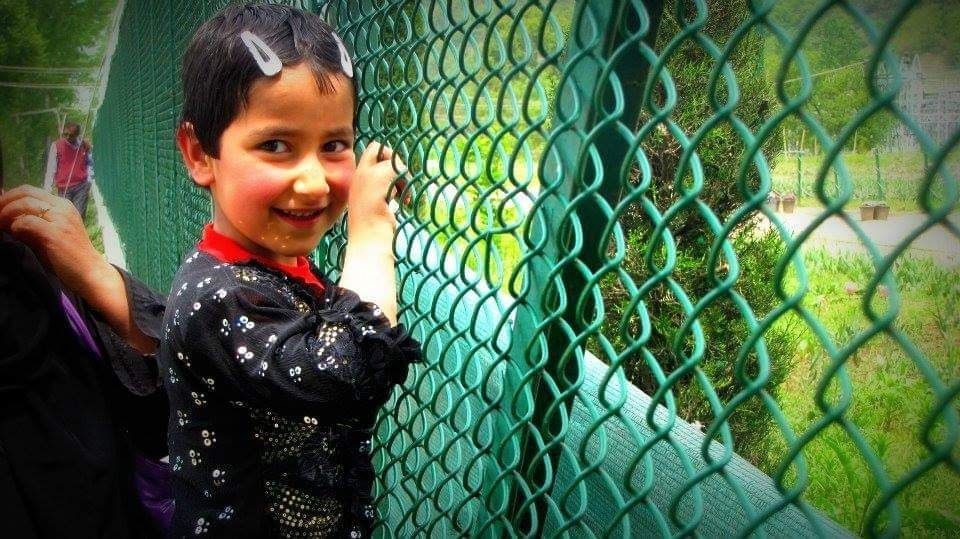 When we went closer, they would all run away because they were very shy. We chased them playfully and they would laugh and run and hide behind little rocks. When we would look away, they would come close, challenging us to catch them. We spend two hours there with the kids, just running and playing around and being kids like them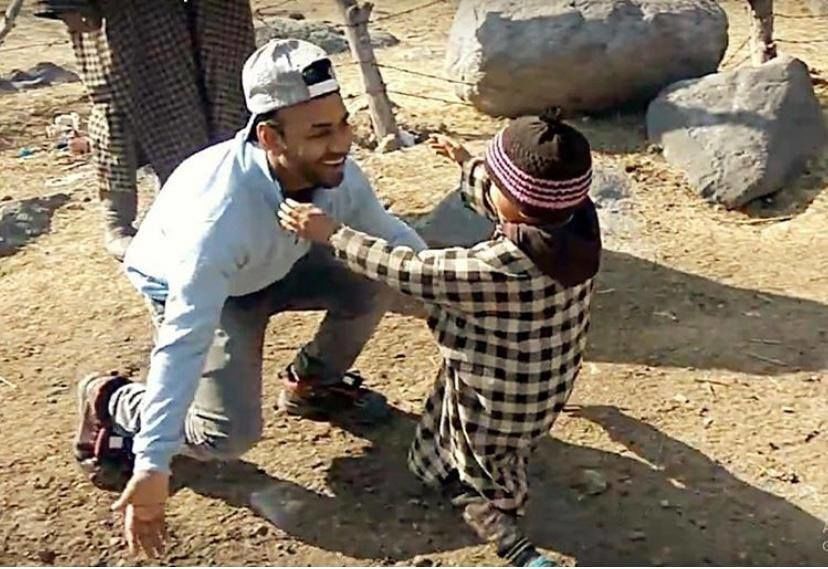 Before going, I wasn't sure if I would be able to make any friends. But I met so many wonderful people on this trip, shared so many emotions with them .I made bonds with people that cannot be replicated because that moment will never come back. This trip opened up my eyes in so many ways and I appreciate the raw, authentic moments that the typical tourist experience would never pay for.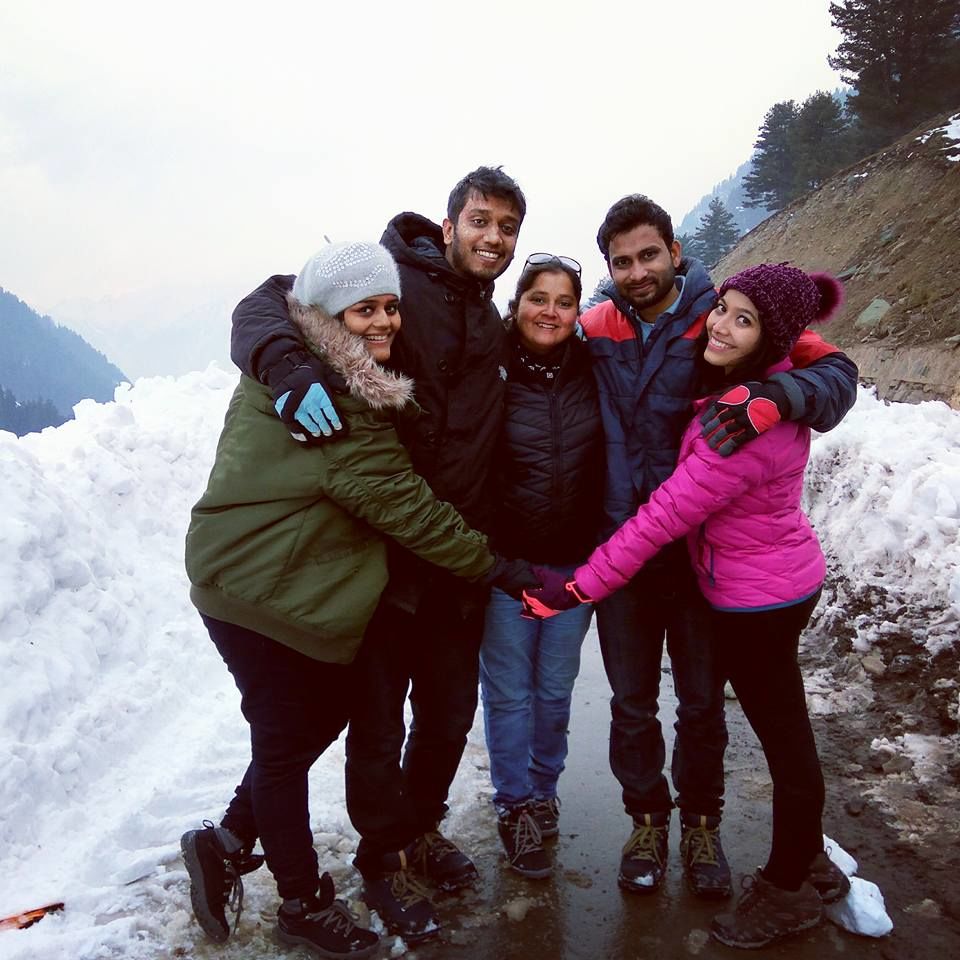 In Gulmarg, we did the Gondola ride. Since it had snowed heavily in the mountains in the preceding days, we could only go upto level one, but it was like a fairy tale - complete powder white snow greeted us all around as we stepped out of the cable cars. It was cold like hell, and our hands froze in our gloves as we made and threw snowballs at each other. I was running away as my friends kept attacking me with snowballs. I wonder if I still have some snow in my hair ;)
I can undoubtedly say that those 7 days were the most memorable days of my life and the credit definitely goes to On His Own Trip and Neeraj Narayanan . And of course all the trippers, who were always up for any adventure or fun and would stay up till dawn and talk every night. Neeraj himself was so enthusiastic through out the trip and made sure everyone one the trip was having fun. He has an extraordinary creativity which inspires everyone around him, and a mysterious charisma which gets enhanced more as he shares his passion with everyone around him.
The day we left, all of us were very sad. I felt sick with sadness and just did not feel like leaving. Kashmir new year 2018 was the best time of my life. I hope more and more people visit the place, and there is peace. I hope the stories that come out of Kashmir can become about nice people being helpful and friendly and warm to each other, and not just what we regularly hear. God bless!