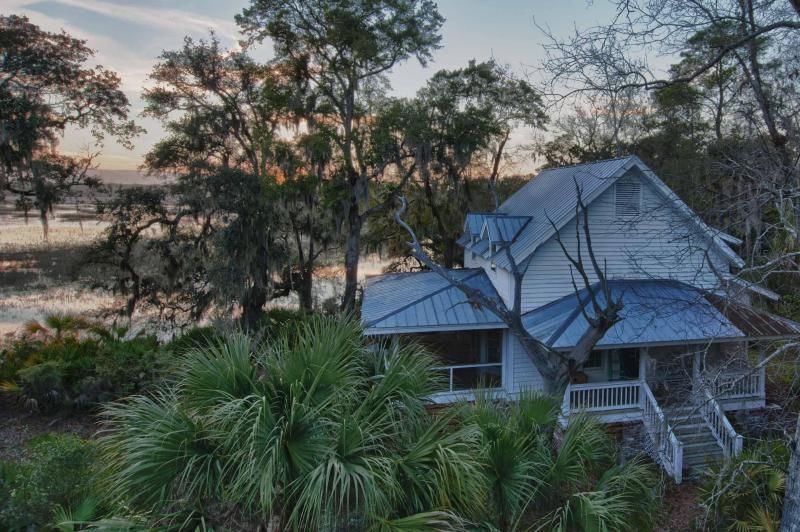 Why rent a villa, when you can rent an entire private island to spend some cozy time with your loved ones. Imagine waking up to the chirping of birds in a beautifully styled cottage set amid crystal-clear waters and surrounded by unparalleled natural beauty. If that sounds like your long-time dream then it can come true very soon and that too without breaking the bank!
So, we were saying you can rent an entire private island and that too cheaper than a iPad Pro! If you have your eyes on the deal then here is everything you need to know about it.
About Colleton River Plantation
The awe-inspiring beauty of the Colleton River Plantation is adorned with Colleton and Chechessee Rivers to the north and west and on the east there is Atlantic. Nestled among the ancient Live Oak trees, there is a beautiful cottage overlooking the marshes and waters. The cottage has been designed to offer utmost comfort and light atmosphere that is in harmony with your vacation mood and pristine surroundings.
While the breathtaking views of water and greenery are enough to keep you mesmerized, there are plenty of activities you can indulge in for some adrenaline rush. Go drive in the soothing water or try kayaking, water sports are quite a fun at islands. If you are in search of tranquil privacy then Colleton River Plantation is awaiting you with open arms.
Where
Colleton River Plantation, Hilton Head Island, SC, USA
Cost
₹ 20,247 per night
Away from the bustling life, this private island plantation is just a short drive from Hilton Head. To enjoy 150 acres of unspoiled nature, guests Guests can take a step off the beaten path into South Carolina's Lowcountry.
Have you been to a private island before? Share your travel experience with Tripoto wanderers here.
Watch some of the most fascinating travel videos on Tripoto's YouTube channel.