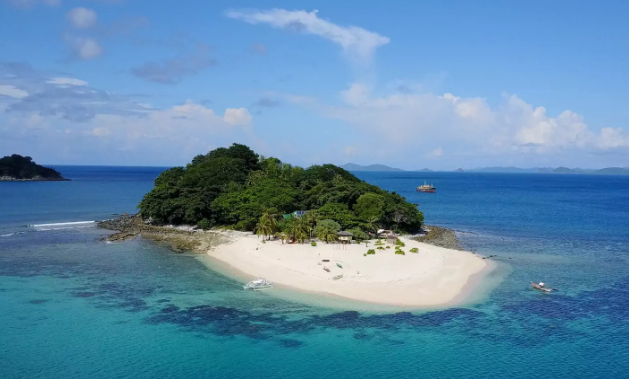 Okay let's cut to the chase, because what we've stumbled upon is way too exciting to hold in a second longer. If I were you, I'd probably sit down, because this is guaranteed to knock your socks off! We have discovered a gorgeous island a few hours away from India, and it can actually be hired for dirt cheap. Say what? Yep, that's right. This ridiculously stunning private island is up for grabs and it's actually listed on Airbnb. So if you're looking for a one-of-a-kind experience on an island that's all to yourself, read on!

Book Your Own Private Island
Philippines is a delightful little country with abundant white-sand beaches, emerald waters and exquisite coral reefs. You can get a generous dose of vitamin D just about anywhere. But if you're willing to go all out and have the experience of a lifetime, you have to head to Brother Island in the Palawan province of Philippines.
Located in El Nido (a Philippine municipality), Brother Island offers a rather idiosyncratic island experience. Rent the entire island for two days and live out your fantasy of owning your very own picture-perfect island! The titillating thrill of having a private island all to yourself is something everyone ought to experience at least once in their life, especially when it comes this cheap!
All About The Private Island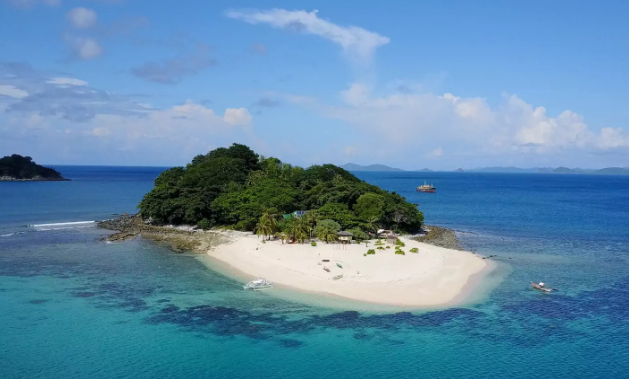 Be prepared to be overwhelmed by the natural beauty of Brother Island. The surrounding volcanic rock formations truly give this lush little archipelago a surreal vibe. Besides marvelling at powdery white beaches, aquamarine waters and limestone cliffs on this stunning island, there's a lot more you can do. Ideal for a photo or video shoot, this private island is undoubtedly the perfect place for a honeymoon or destination wedding!
Brother Island is fully staffed. From caretakers, housekeepers, cooks, boatmen and helpers, you will always have enough people to assist you. And be rest assured that there will be no other tourist bookings anywhere around the vicinity during your stay. This will be your private little paradise!
Ideal for
Brother Island is perfect for groups of friends or families. Only upto 12 guests can stay on this private island. However, if you wish to travel in bigger groups, you can contact the staff. Upon enquiry they also accept big groups of upto 40 guests.
Food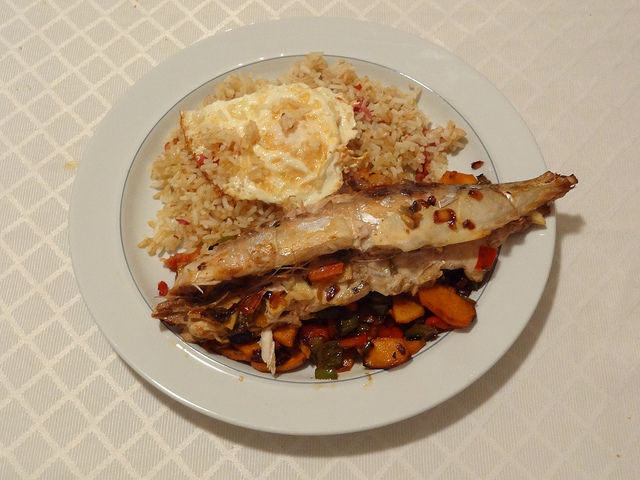 Your stay at the island will include all three meals of the days you are here. To keep things au naturale and organic, the island chooses to not have a restaurant or menu. The chef, a specialist in traditional Filipino cuisine, cooks in abundance. All ingredients used are locally produced, super healthy and organically grown on or around the private island. A lot of the preparations include fish, caught fresh and brought to the chef by local fishermen! The intention behind this is to help support these local fishermen.
The island staff also offer to whip up a 'special diet' for people with different dietary preferences (vegan, vegetarian, lactose intolerant, diabetic, and others). All you need to do is let them know beforehand what you'd like to eat, or if there are any foods that you want them to exclude from your meals and they will do it.
Alcoholic beverages are not included in the package. However, there's a little bar that serves liquor, a wide assortment of wines and deliciously refreshing cocktails. You are also welcome to bring your own drinks at a corkage fee.
Activities and facilities on the island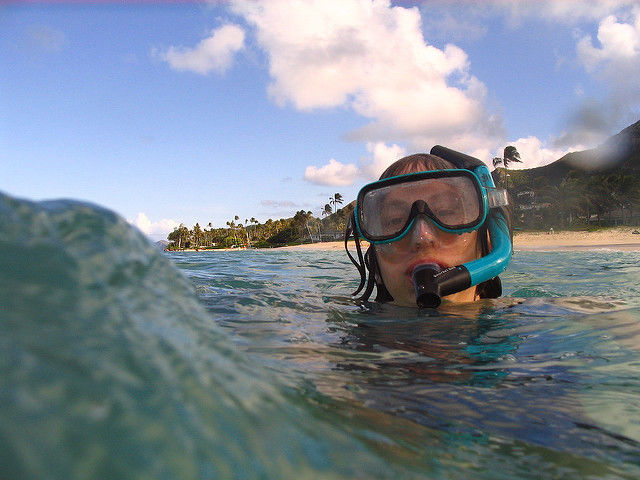 If water sports are your thing, there's a lot to keep you entertained. The island staff offers activities such as diving and kayaking for the adventure junkie in you. Snorkelling expeditions to Big Daracoton Island and Nalbot Island are also on offer. Hiking tours on the mainland and fishing are other activities you can pursue. More services, such as beach massages and island hopping tours are available on tab.
Other than that, facilities such as housekeeping, a 24/7 coffee bar, and a pick up and drop off from and to the airport are also included in the package for this private island.
Cost for your own private island
Now hold your breath for this! Brother Island can be booked on Airbnb at the super cheap cost of only ₹19,318, per night. This is the base price for two guests. For every additional guest, you have to pay ₹3,500 per night. The island doesn't charge for children under six years and charges you half price for children between six and 12 years old.
To check out this sweet deal and book your very own private island, click here!
How to get there
Fly to Puerto Princessa Airport in Central Palawan. There are several connecting flights from New Delhi. From there you can book a cab or hop onto a bus to El Nido. If you take the Puerto Princessa North Road, you will be covering a distance of 230km, which should take you approximately four hours. A pick up service will be arranged for you from El Nido to the private island. Be sure to let the staff know your exact location in advance, to avoid any confusion!
Visa
There is no visa required for Indians, for a stay not exceeding 30 days. You must, however, hold a valid ticket for your return journey to India and a passport valid for a period of at least six months beyond the stay in the Philippines.
So what are you waiting for? Here's your chance to go all out and experience a one-of-a-kind adventure – something you'll boast about for generations!
If you can think of a travel idea or experience that matches the same level of crazy as this private island, we at Tripoto would love to know. Write about it here!
Frequent searches leading to this page:-
brother island philippines, private island, book a private island