Being one of the most populous city in France, this city is called as- La Ville Lumiere - City of Light. The name Paris is derived from, the Celtic parisii tribe. People of Paris are called Parisians, and Parigots. Paris is located on the northern central France, which includes two islands- Ile Saint Louis, and Ile de la cite, while Montmartre ranges all over the city, where river seine is seen flowing. Oceanic climate prevail, with hot summers, cool winters and average rains.
Paris is a popular honeymoon spot, a spot for vacation, which makes tourism flourishing here. The number of visitors to Paris, has touched millions. Paris is the cosmopolitan capital of France, and it is called capital of Fashion too. History of Paris starts from settlement of Luletia-Celtic Romans, in 52BCE, which was ruled by Carolingians then by Vikings, Royalist forces, then by French, then by Napolian, Prussian, Germans where today, Paris is declared as an indecent flourishing city.
Our plane started to descend, just as I completed reading some highlights about Paris. Being my first time travel to Paris and Europe, I was so excited with, travel, packing, listing and purchasing that I completely forgot to update myself about the city. As our plane was flying low, I had a full glimpse about the city, which had lot of fields, houses, open space, and as I was looking back, our flight entred airport zone, landing at Charles De Gaulle airport, which is called the second largest airport in Europe, named after the leader of Free French forces. This airport is also called as Roissy airport. Completing immigration procedure, I stepped out, feeling the cool air hit my face.
We stayed near the airport, where from you could visualise landing and take off of flights. Our guide took us to an Indian restraunant, that after a good early dinner, all I remember was going to sleep, the moment my head touched the pillows. Next day dawned with a wake up call, and after a heavy French breakfast, our touring started. Huge roads wide, with European architecture, was seen on both sides, with lush greenery, covering here and there. Gothic architecture, was also visible, among the latest 20th century architecture by Richard Rogers and Renzo Piano.
Our first halt was at,
-ARC DE TRIUMPHE????- Popularly known as, Tirumphal arch of the star, one of the most popular monument in Paris, which was built to honour the people who died during French Revolution. This arc is located on the right bank of siene. The architecture followed here is the astylar design in neo classical version which depicts Roman architecture. Beneath the Arc is the Tomb of unknown soldier, from world war 1. We spent about half an hour around the arc, clicking selfies and pics.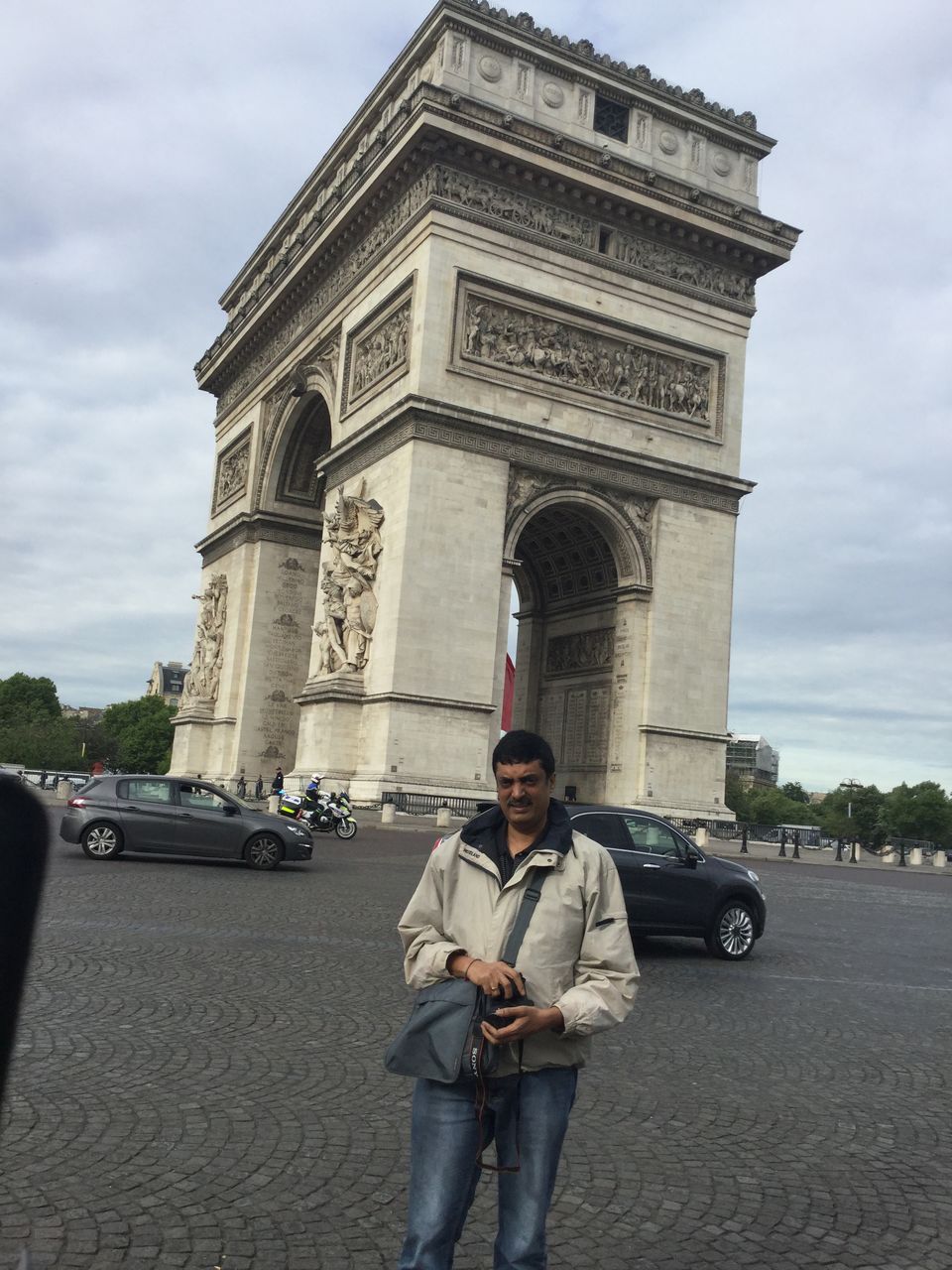 Getting back to our coach, we next stopped at PLACE DE LA CONCORDE????-Which is located at the eastern end side of champs Élysées. It is called the largest square in Paris. It was designed by Ange-Jacques Gabriel, which is decorated around with statues and fountains, that this place was named as, place Louis XV, to honour the king.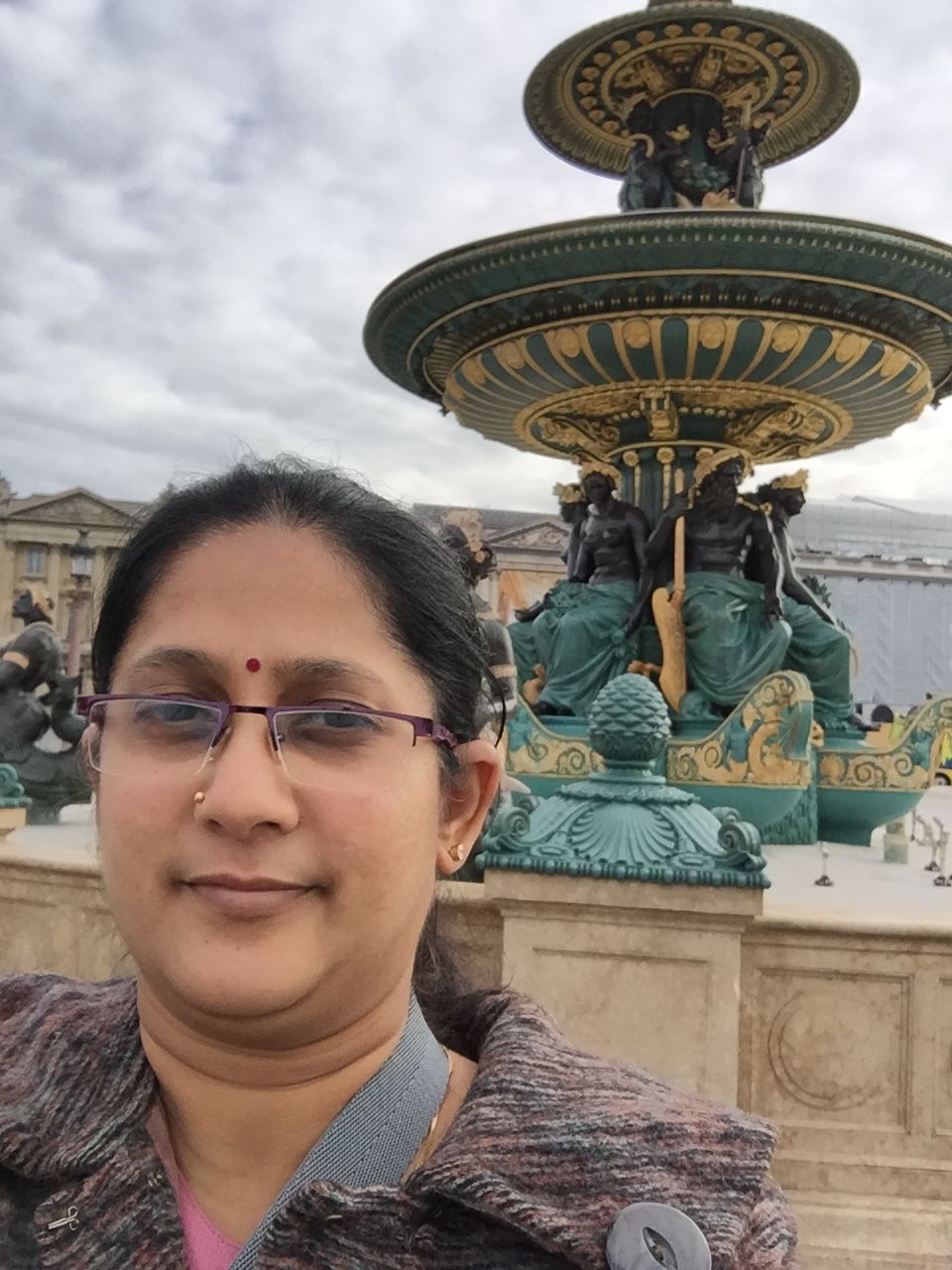 Opposite to this Place De La Concorde, is the OBELISK????- A gaing Egyptian obelisk laid during, the reign of Pharoah Ramesses II. It is marked as an entrance, to Luxor temple, which was placed by King Louis Philleppe in Paris in 1836.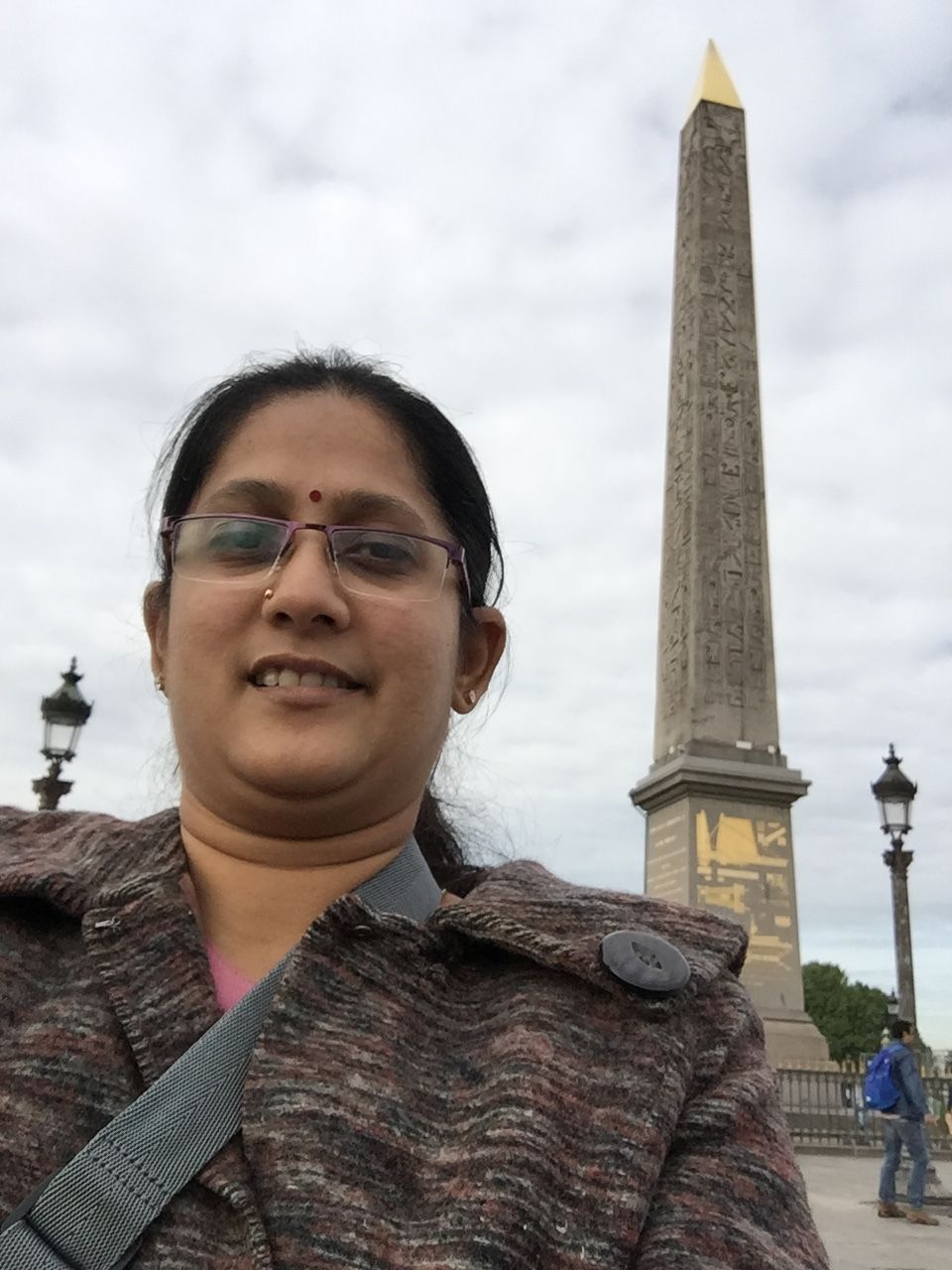 The FOUNTAINS- There are two fountains here, very popular, designed by Jacques Ignacio Hittoule, where one fountain is devoted to the rivers representing Rhone and Rhine, while south fountain represents rivers seine-Atlantic and Mediterranean.
Crossing the road after speanding forty minutes at Poace De La Concorde, our orientation tour started before we reached Eiffel Tower. We saw, Louvre, Norte Dame De Paris, Tuileries Garden and Pantheon from our coach, that our coach turned towards the road, that took us to the wonder of this world.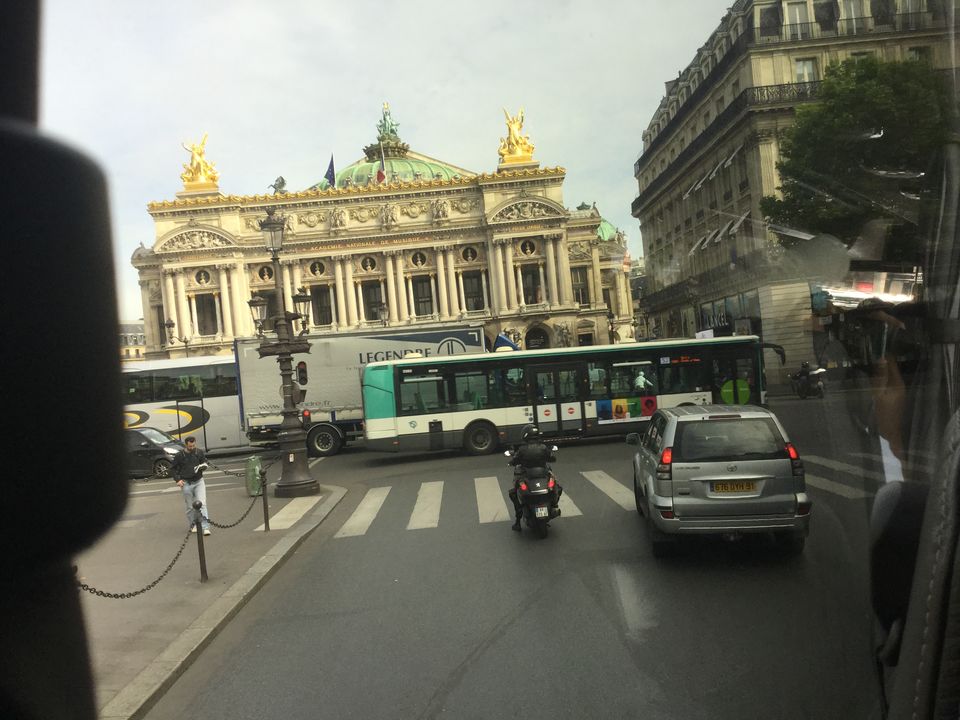 -EIFFEL TOWER- It was named after engineer, Gustave Eiffel, which was constructed as an entrance to 1889 worlds fair. It was designed by Maurice Koechlin and Emile Nouguier. There are three levels for visitors. We purchased tickets in the entrance and then taking the lift, we firs reached second level. There were telescopic views, restraunants, gift shops, souvenirs, cafes to hang around. Taking the down lift we reached the first floor, which had glass floor, called transparent floor, followed by Buffets, snack bars and restaurants. We didn't visit the third floor, but from third level I had a full view of Paris, a model summit, a bar and historical images and office of Mr.Eiffel. As we were ready to exit, I noticed shops below in front the ground floor. There were eateries, snack bars, cafeterias, cafes, where food is sold in nominal price.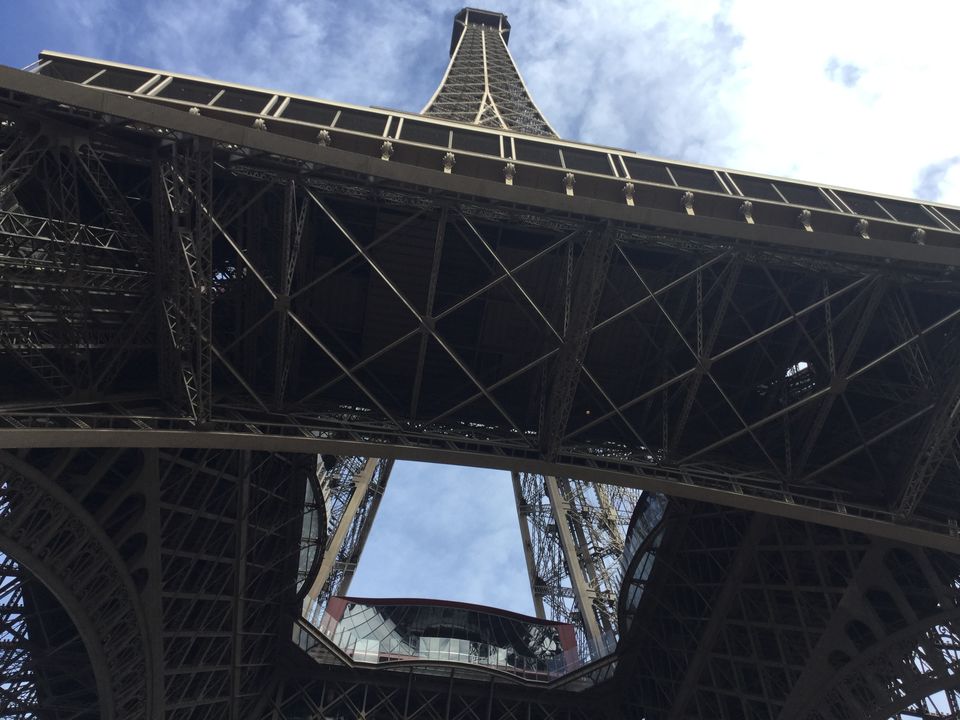 -DISNEY LAND- It is called Euro Disney resort in Marne la Valle,a theme park. It is owned by The Walt Disney company. There are two divisions in Disneyland. One is Disney Park, the other is Disney studios. We selected Disney park, where 5 rides are famous-Small world, Star Wars, Pirates of Caribbean, Big Thunder mountain and Astro blasters. Time flew by the time announcements for, Disney parade, were made. The parade started with, Pinnachio, followed by Allwyn, Toystory, Lion King, Tin Tin, Dragon, Caterpillar ride and the parade ended with frozen waving us goodbye.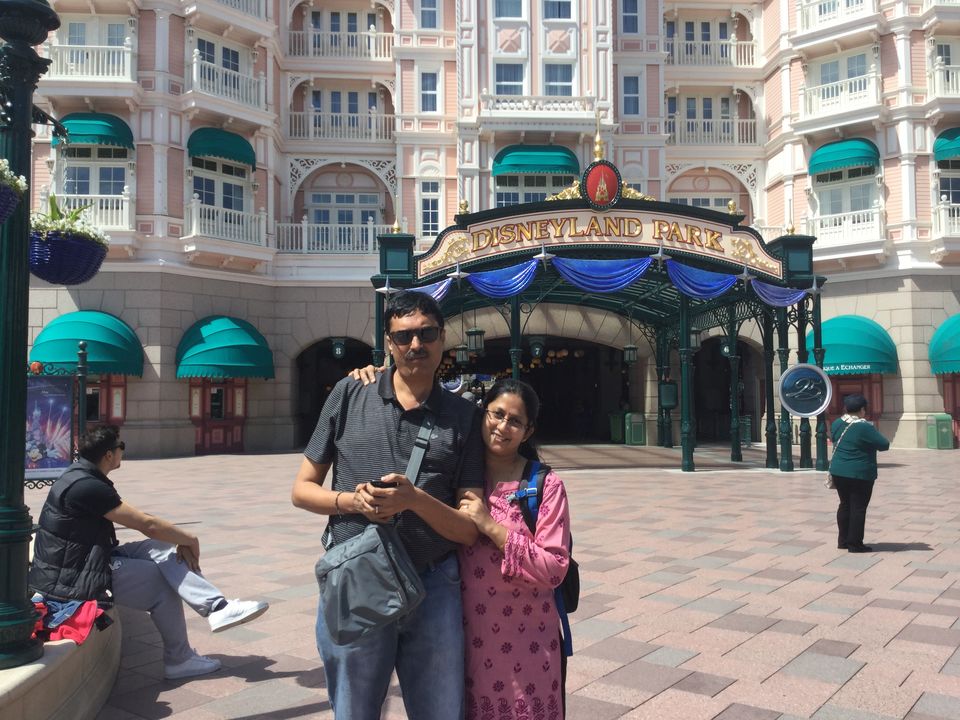 We too followed them, and came out of the park. After dinner and a small break, we headed for, the light show of Eiffel Tower. It was a lovely show, every one hour for about 5mts, where light spilled out of the tower. We sat on the garden, opposite to the tower, enjoying the lovely cool grass, and admiring the beautiful decorated Eiffel Tower.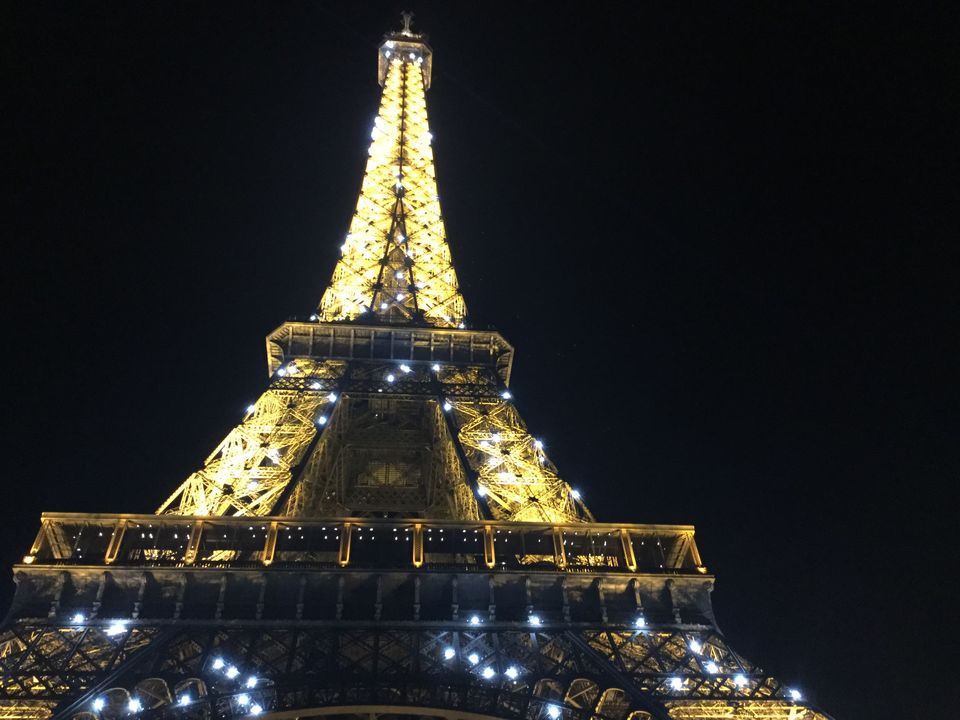 -ÉLYSÉES CHAMPS ROAD- From Eiffel Tower, we took a rickshaw and headed for the popular Élysées Champs Road, which was grandly decorated and had all shops located in the road. From designer wear to jewellery shops, to eateries to street food, we walked about half an hour and then on, booked Über and reached IBIS hotel, our stay place, for a deep peaceful sleep.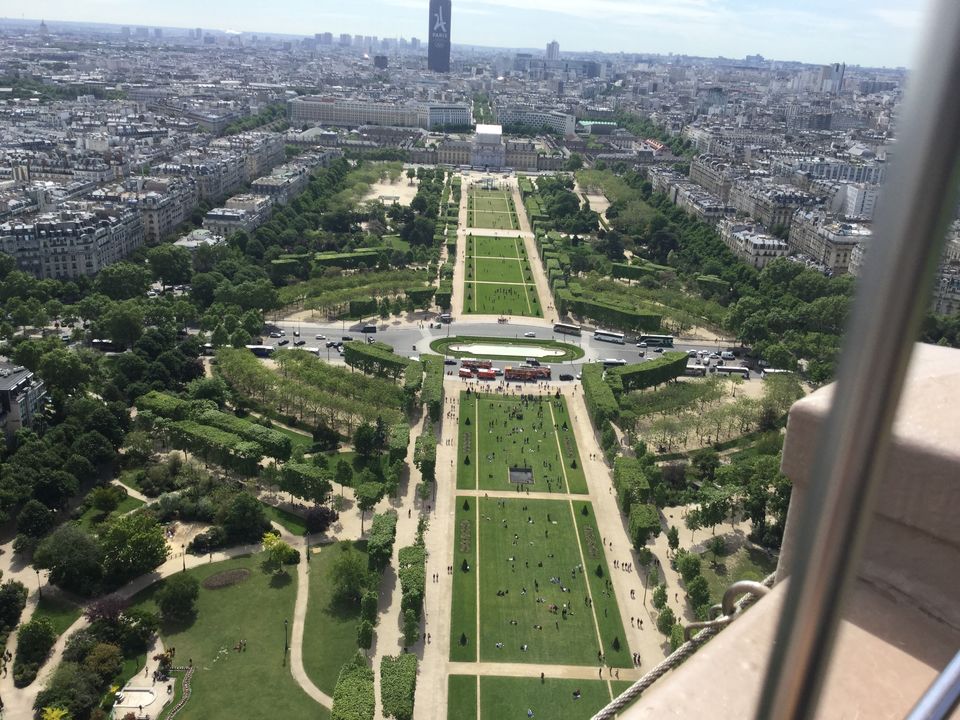 A lively city, that has love in the air, an ideal place to visit, which is flocked by tourist all round the year. My first unforgettable trip, to Paris for two days, which was a part of our Europe package tour.