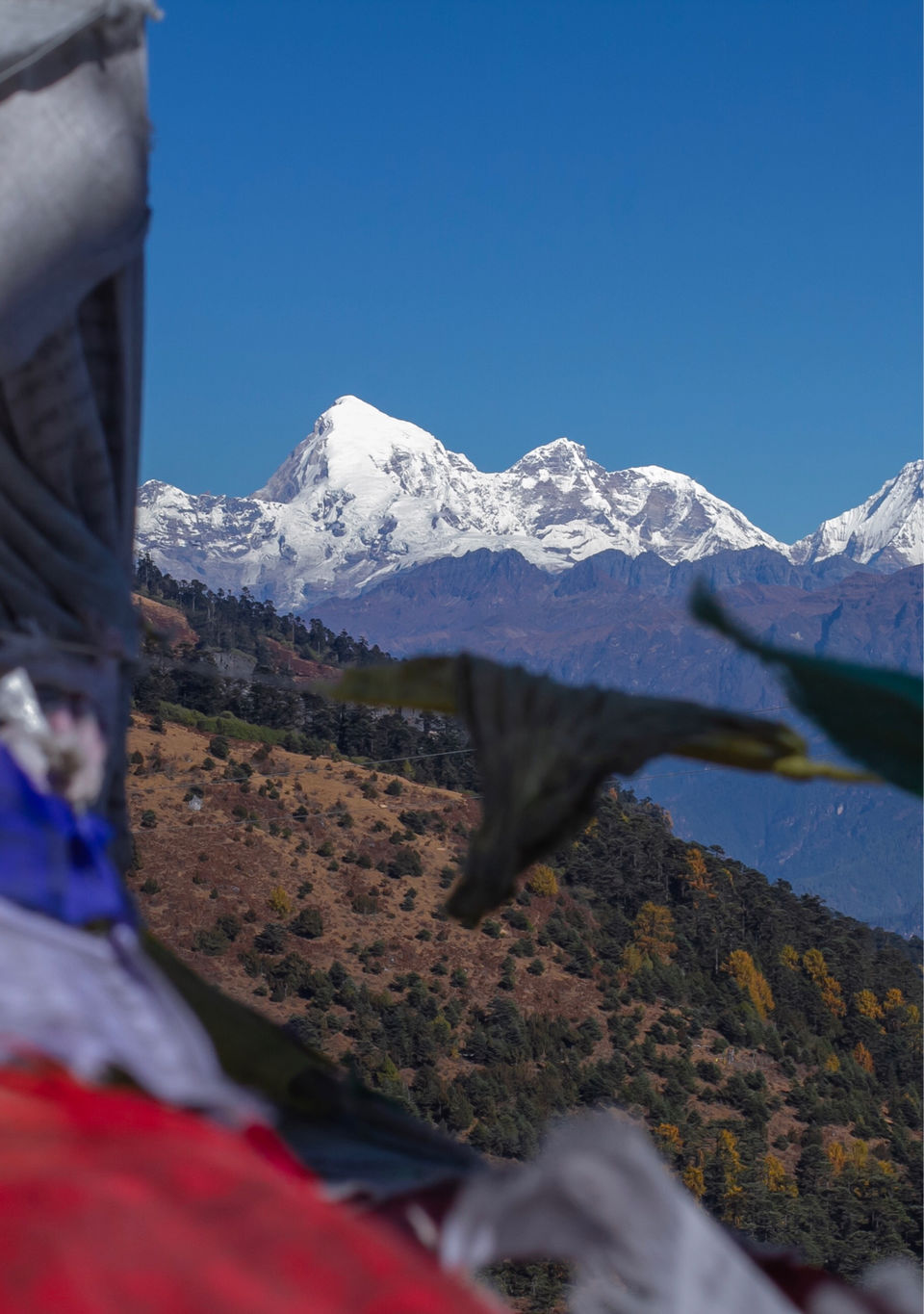 Bhutan - you beauty, we loved every single bit of you! Right from the modern Thimpu to the gorgeous valleys to the happiest of happy places on this earth - Punakha right to the ever so charming and unique Paro!!!
But most of all we loved your people ...warm, gentle, content and fiercely proud of their heritage and culture ....they opened up their hearts and homes for us and we will always remember the amazing conversations over tea and hot bowls of Koka noodles! Simple things like how you guys wear your national dress with so much pride warmed our hearts and as much as we wanted to try it once.
Bhutan is every riders dream - never ending curves on the most beautiful mountains and our New Friends were in our elements right from Day 1 only to be reminded time and again about how strict Bhutan's traffic rules are - no overtaking without signals, no honking and no overspeeding ! It took a full 3 days for us recover from the shock of having to ride like civilised people after 4 days of essentially playing real life Need for Speed!
From Thimpu.... Next on the list was Punakha which has the most magnificent monastery I have ever seen personally! Riding bikes allows us accces to places typically normal tourists won't have and we took full advantage of that fact - we rode to an insanely interior part of Bhutan - Haa valley and rode up to Chele la pass - the highest motorable pass in Bhutan at 3988 meters!
Last on the list was Paro - the quaint little pretty town and home to the gorgeous Tigers Nest - a monstrous 3 hour trek to Tigers Nest and managed to do but so wished we could ride our bikes up there !!!
It was a roller coaster of a journey with our guys.
From meeting on airport to reaching Pheuntsoling, from immigration to Thimpu gate photo shoot in a cold windy night, from Thimphu food hogging to party in Club, from Punakha's beautiful silence to Paro's Park 76, from Chalela pass to Takhtsang Monastery and finally from Paro to Siliguri has been a fulfilling ending.
We and our darling motorcycles covered 1000 kms across 7 days on this epic ride. As much as we loved Bhutan, we actually fell in love with our own country all over again ...the sheer joyful experience of passing through small villages in West Bengal and those interactions we had with simple, honest and beautiful people was in reality a very humbling experience....our adventurous journey across India made us instant celebrities wherever we went and we were more than happy to oblige with selfies and repeating the same story of how we travelled, why we did it, etc...secretly quite enjoying all the adulation coming our way!
We made tons of friends, got inspired by their stories and hopefully inspired few on our own!
Thank you!
Language - Aadil Sir